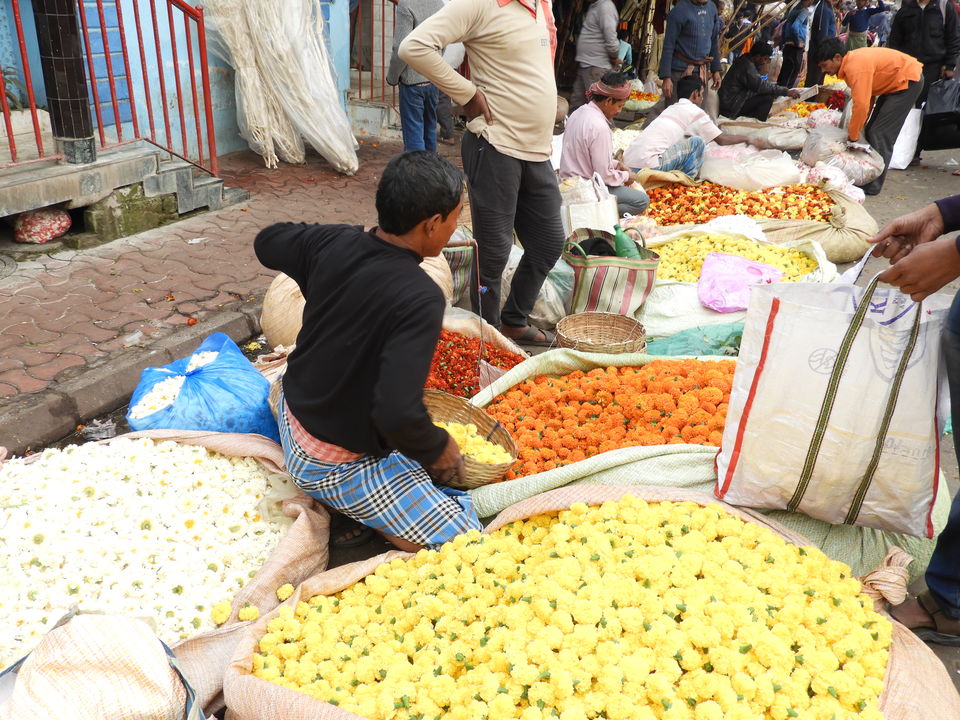 At the confluence of Mahatma Gandhi Road and Strand Road,and under the magnificient Howrah Bridge,lies Asia's largest flower market The Mullikghat Flower Market of Kolkata.Is the market that offers varied and colourful flowers that you cant find anywhere in India.So many different colours of Roses,Lotus,Sunflower,Blue and Pink Star,Marigold,Jasmine and many more.You have to spend few hours to get yourself aware of the names of flowers and their prices.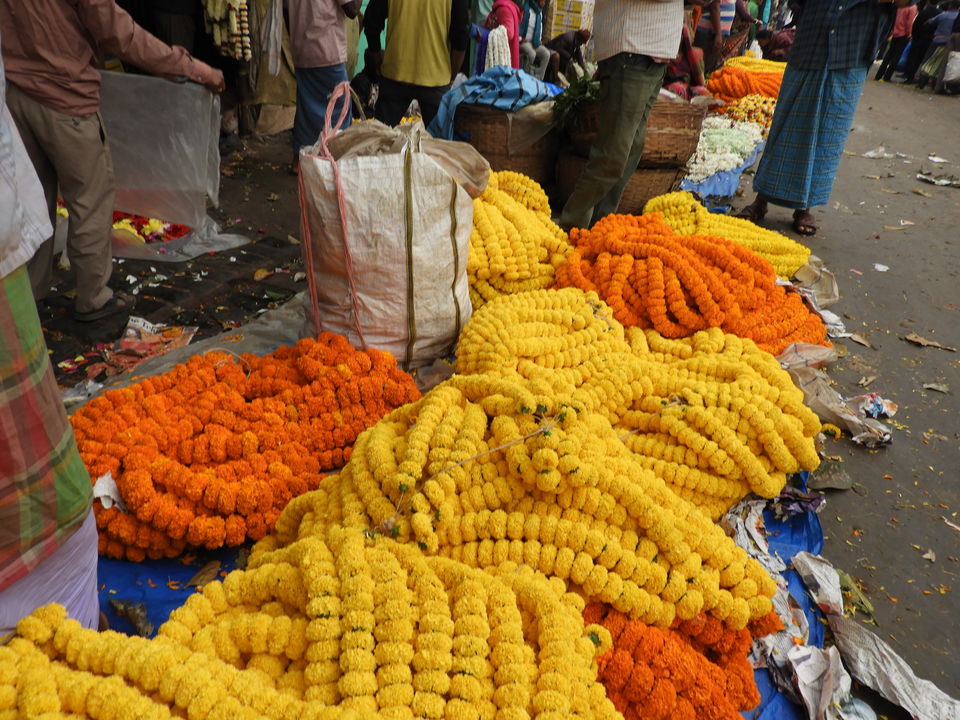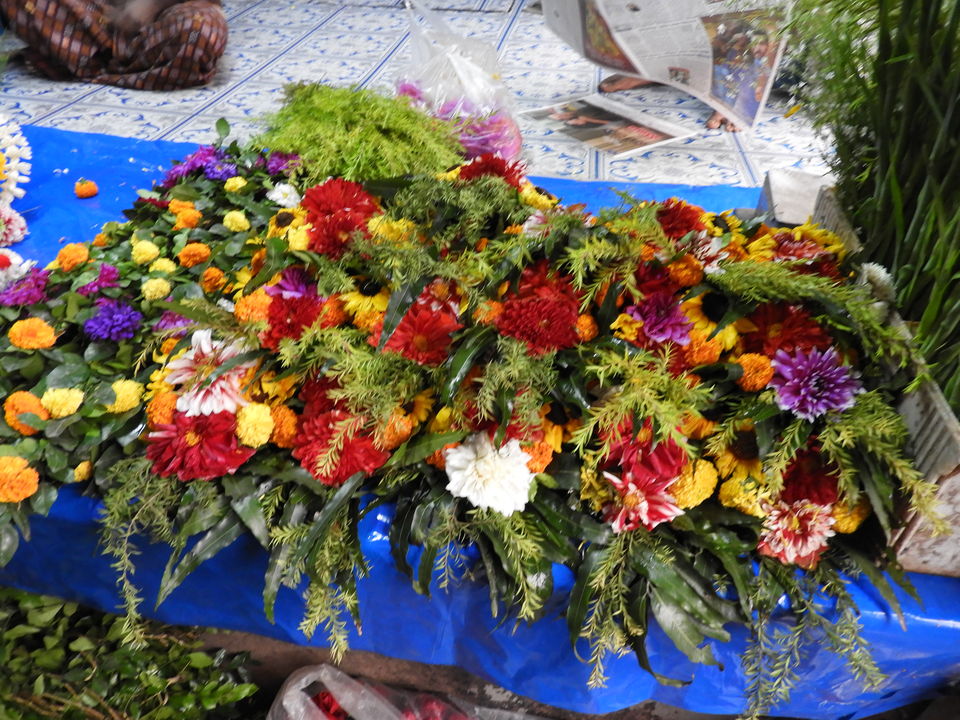 It's the largest wholesale flower market where small retail sellers from Kolkata and suburbs gather to purchase flowers at a low price.From 4.30 am,the market stats and continue till 8pm.But if you want to see the crowd of retailers,you have to visit early in the morning.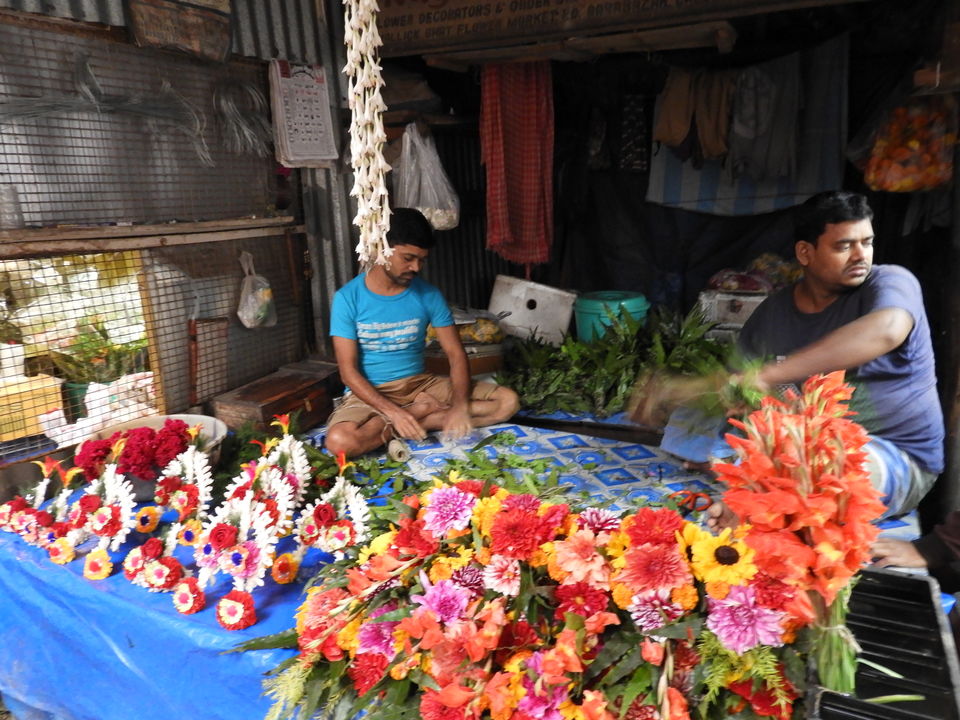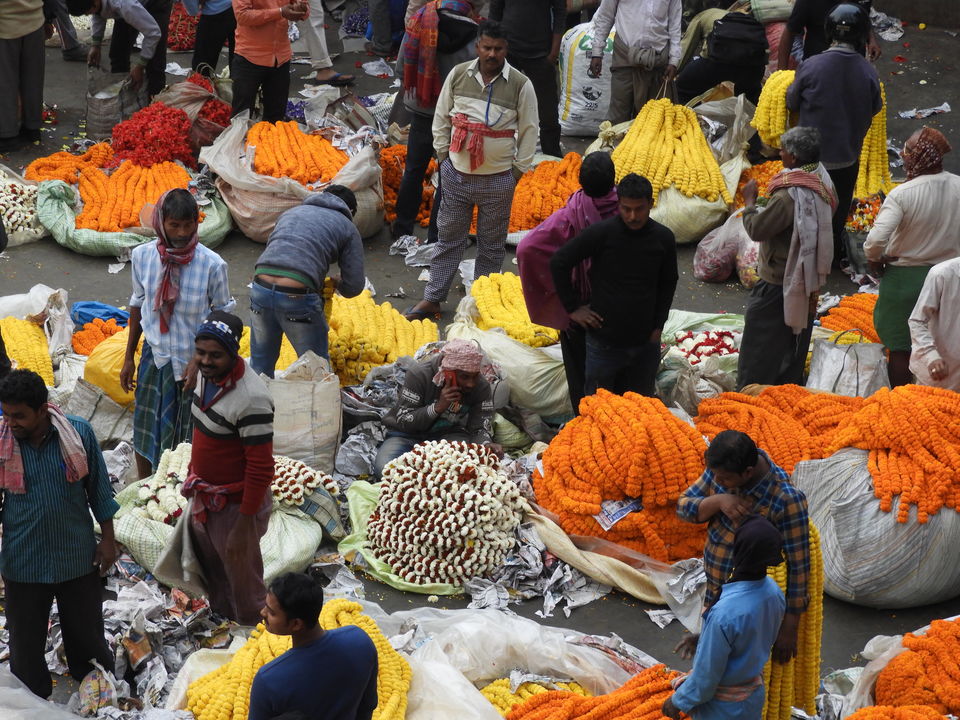 The flowers are being brought from mainly Kolaghat,Panshkura and Ranaghat.The area is very much congested and dirty with shops on both sides of the street and people walking to and fro.This flower market attracts more than 2000 sellers each day.The market is 130 years old.In 2008,a fire broke down here,and it destroyed many shops.But this market becomes successful to rise up after few years.The two ghats the Jagannath ghat and Mullik ghat are just beside this market.Another ghat name the Armenian Ghat is just 5 mins walking distance.Thhis flower market is a photography lover place.Everyday,so many photographers gather to shoot this colourful Kolkata.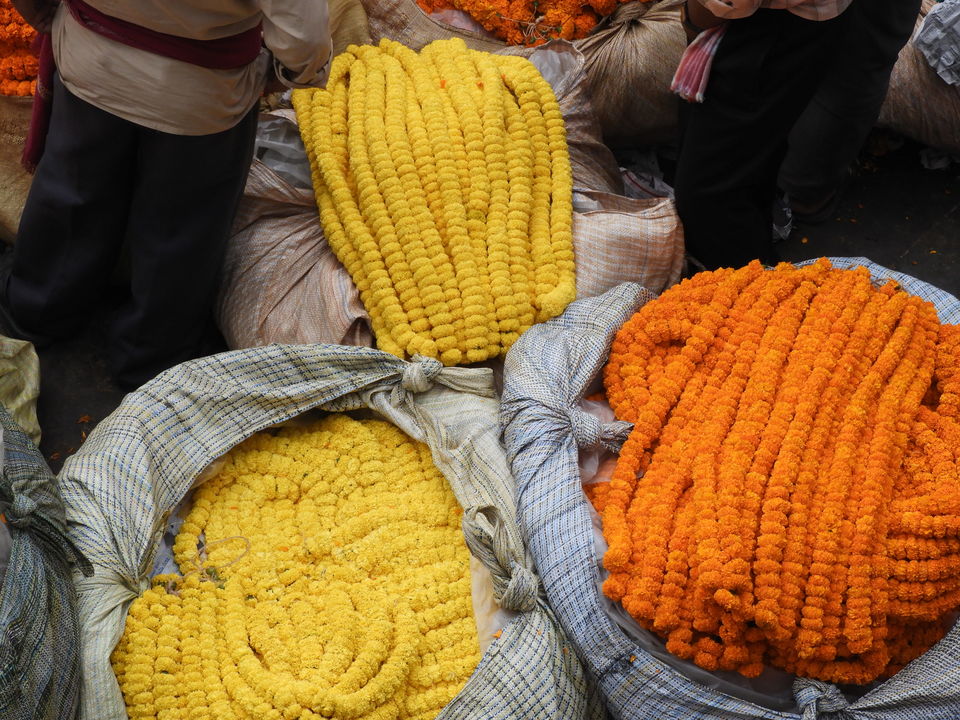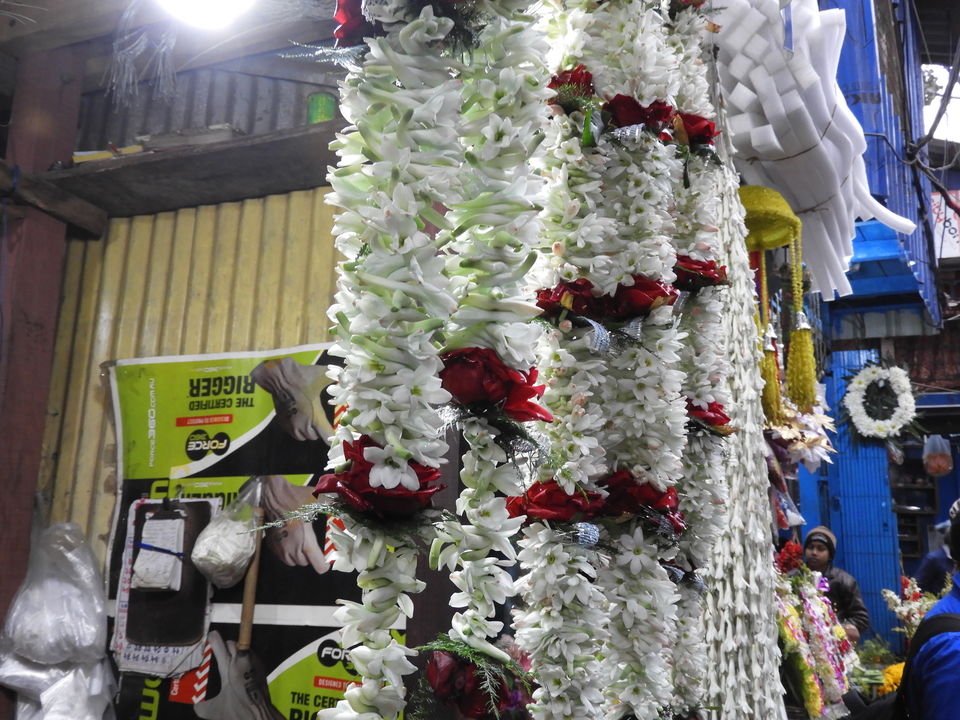 Another unique scene you can able to see if you visit in early morning.In Jagannath Ghat,you can see wrestlers practicing under a cage covered with sand.They practice under the celebrity trainer Jwala Tiwari who worked in the films of the famous Bengali filmmaker Satyajit Ray.
Timimg-4.30AM-8PM
Cost of flowers-20-50 per dozen.