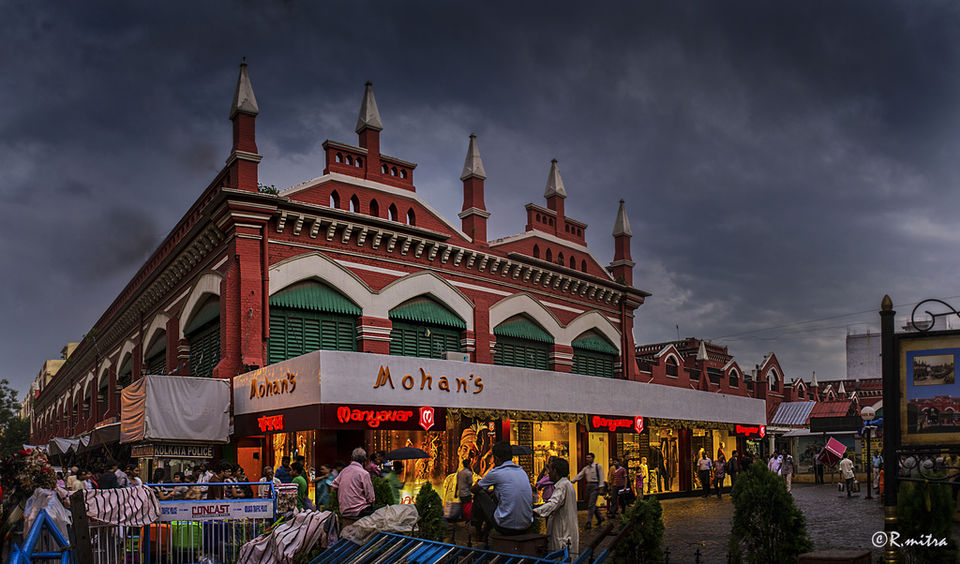 Save While On A Shopping Spree At Kolkata
Shopping – one can go about the task all day long given the time and resources. While one can make time to go shopping, unlimited finances could be the restraining factor. But what if you knew where to shop for the best and yet save up? If you are game for it, here are 6 cheap places to shop in Kolkata.
1. Go Gaga At New Market -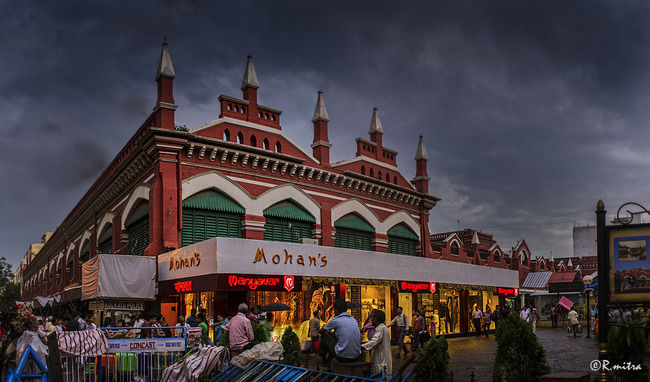 2. Pocket Benefits At Gariahat -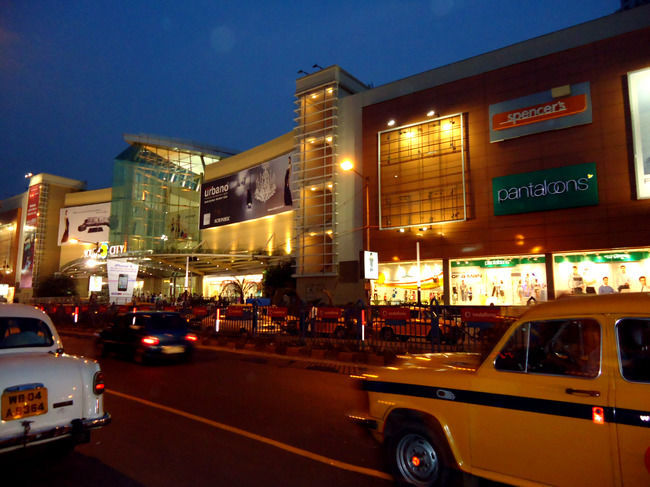 3. Bookworms Flock To College Street -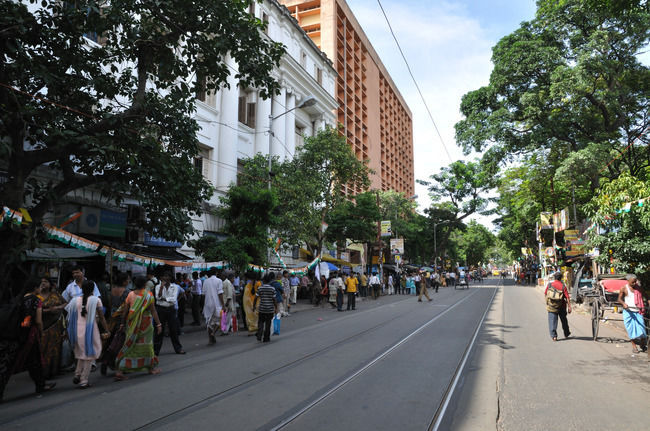 4. Colour Riot At Howrah Phool Bazar -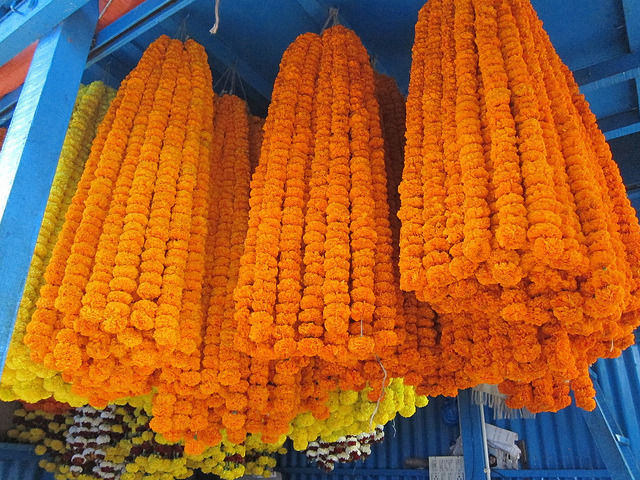 6. Hatibagan Market For Your Silken Delights -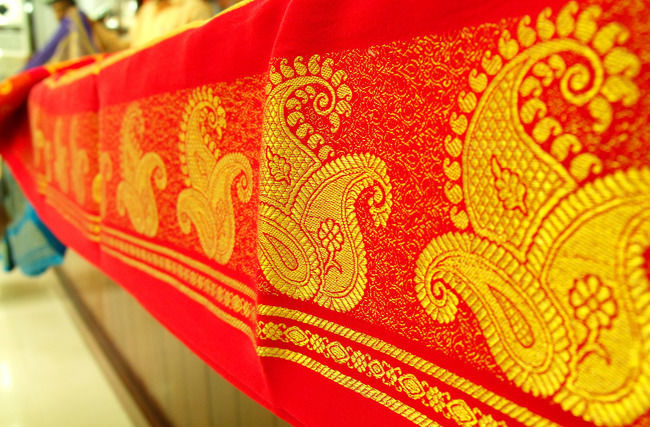 5. Low Budget Wholesale Shopping At Burrabazar Market -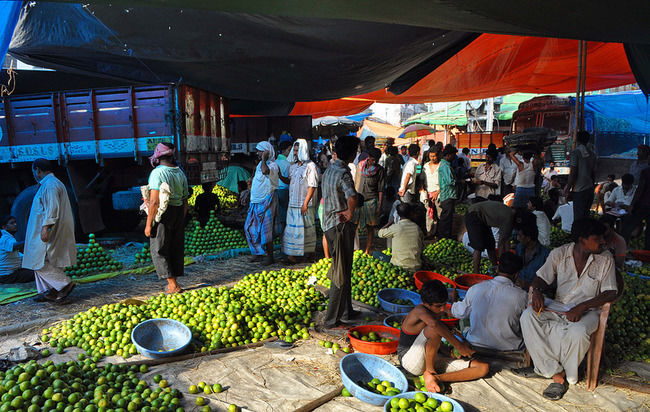 What was established in the year 1874 as a shopping destination to cater to needs of the British residents in India has now grown into perhaps the most beloved shopping arcade in the city of Joy. It was under the expertise of the Calcutta Corporation that New Market was born. It was christened as Sir Stuart Hogg Market in the year 1903 and then Hogg Market. The first of its kind in the state of Bengal, the name 'New Market' soon caught on and it has been the same ever since.
So what is so endearing about this market? Well, simply put, the place is best described as a maze with shops selling everything one can ever imagine. From clothes to footwear; fashion jewelry to precious metals and stones, electronic gadgets to toys; convenience stores that stock food items, daily use products, cosmetics, toiletries; shops the deal with baby products; an entire section dedicated to the selling of rare and exotic flowers; a range of shops that sell on dry fruits and such products, currency exchange booths, and some very old yet world renowned confectioneries like Nahoums.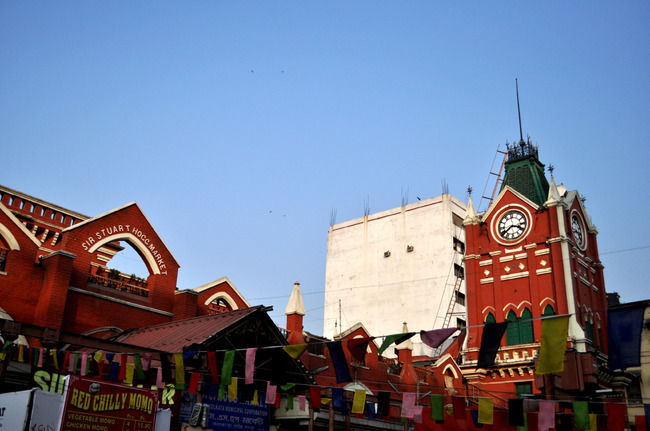 The fact that this market has everything one can want makes it a favourite here. The other factor that draws people to shop here is that the products are cheap when compared to malls and shopping arcades. One is likely to get more here for the same amount spent at a standalone shopping centre. A beautiful bouquet of flowers can come as cheap as Rs 150/-. The same bouquet will cost nothing less than Rs 300/- at a florist or boutique.
Brands like Bata shoes, Jockey stores, Pantaloons factory outlets, Sumangal, Gini N Jony and much more line its streets. The market also boasts of having the oldest location of Nizams Restaurant here. It is believed that the Kathi roll was born here and that the place has catered to the British Raj and local dignitaries too. No surprises that this market is listed as one of the 6 cheap shopping in Kolkata.
Take a walk down this road lined with stalls and shops and you will get some amazing deals. Yes, Gariahat in Kolkata is famous for its street market. Stalls display and array of items from crockery to home décor items like wind chimes, from readymade garments to fabrics and materials; from bedspreads and pillow covers to blankets and woolens; from CD's to electronic goods and much more.
Gariahat is a treat for those who have the time to browse through the stalls and find themselves cheap deals that are worth the search. The place is also notoriously famous for its street food. You will get a taste of Kolkata in as little as Rs 100/-.
Book lovers in Kolkata know that there is no better place to shop than College Street. Home to Calcutta University and Presidency College, and having been described by many an English author as a serpentine road lined with bookstalls that simply spill onto the pavements, this place is a readers delight. Indeed! For more than half a mile, all that greets the eye is a line of book stalls. Books covering every particular subject can be sourced here. From books on medicine to literature, business to linguistics, you can get your hands on them at throwaway prices.
Yes, the largest book market in Kolkata houses some very rare books. You will get first edition copies of books at prices that are unbelievable, and also in Indian languages. Another hotspot here is the famous Coffee House that has seen nobility and the intellectuals of the country sit at the wooden tables, down coffee after coffee and pen philosophies that have changed the way the country thinks and functions.
The flower market that sits on the east side of the erstwhile and iconic Howrah Bridge is a celebration of colours and aromas. Trucks from all over the country drop of rare and exotic flowers here that are then sold by local vendors. This flower market offers one with a variety of flower species that range from tuberoses to orchids, lilies to gladiolas and much more.
This is the cheapest shopping place in Kolkata to buy flowers in bulk before they reach local markets and boutiques where the price is almost doubled and in some cases even more than that. Whether you are a retailer or florist or wish to get flowers for a special occasion at home or your workplace, a visit this flower market is a visual treat and a great pocket saver.
The phrase 'sheer madness' is what one can use to define this marketplace. Found close to M.G Road, this place began with the sale of yarn. It has then boomed into one of the biggest and cheapest shopping destinations in the country. The market is divided into areas that deal in specific merchandise like stationery, clothes, home and décor items, raw materials needed for construction, paper decorations, chocolates and eatable, hardware items, toys, gifting items, spices and much more.
It is common to be pushed around when shopping here as everybody is 'on the go' to get the best of the best. Medicines, cosmetics and electronics are also sold here. It is a known fact that many top companies and industries source their materials from Burrabazar. A number of sweet shops including the famous Haldirams's can be found here and this makes it a landmark on our list of 6 cheap shopping places in Kolkata.