Me and my partner are a big time foodies. We always try and find places to gorge on its specialties. Hyderabad being a Mecca for food lovers was a obvious choice for us to visit. Therefore on foreseeing a long weekend coming, we thought of hunting this place to satiate our hungry souls and gulp in quintessential Hyderabadi Biryani. Dreams of aromatic Hyderabadi Biryani, Paya soup, Haleem, Irani chai came everyday till the time we landed in the magnificent land of Nizams .
Temptation to eat authentic Hyderabadi Biryani triggered the plan to visit Hyderabad which was not much in advance and it was a long weekend falling on Republic Day therefore I was not able to afford flight tickets and hence went for this option of train. I truly feel that it was not a bad decision at all since it was a night journey and we did not waste our day time(the train leaves at 11. 40 PM at night and reaches Hyderabad at 10. 30 AM). Moreover, the check-in time at our hotel was 12 PM, therefore this train suited us best.
Morning of 26th Jan 2018....Hyderabad here we are!
The exhaustion of our train journey from Bangalore to Hyderabad flew away as soon as we reached our hotel. It is real big and magnificent. The room which was given to us palatial and with perfect view of Hussian sagar lake .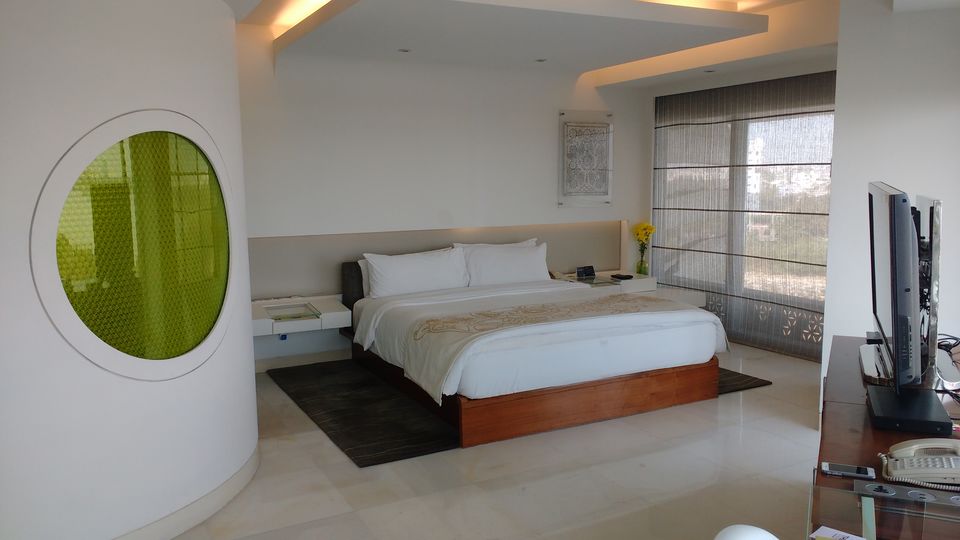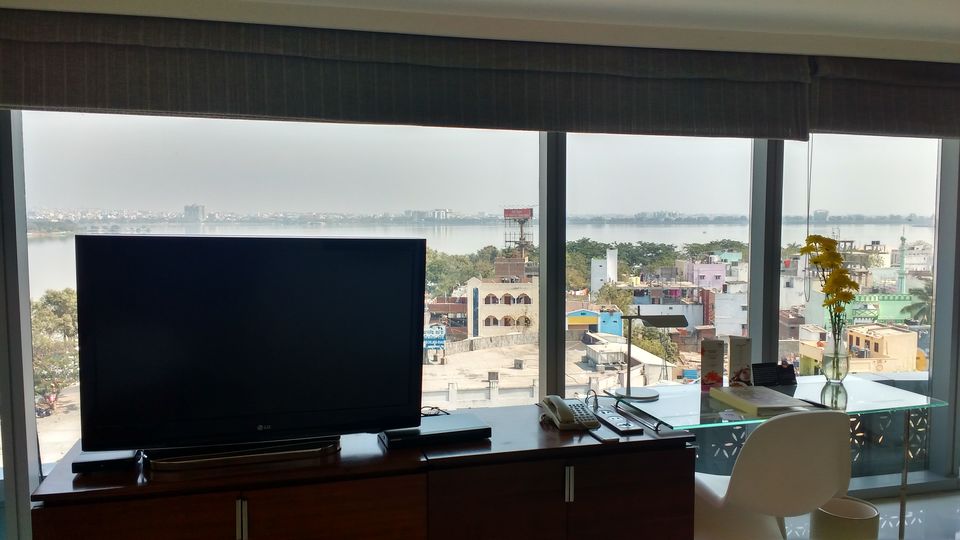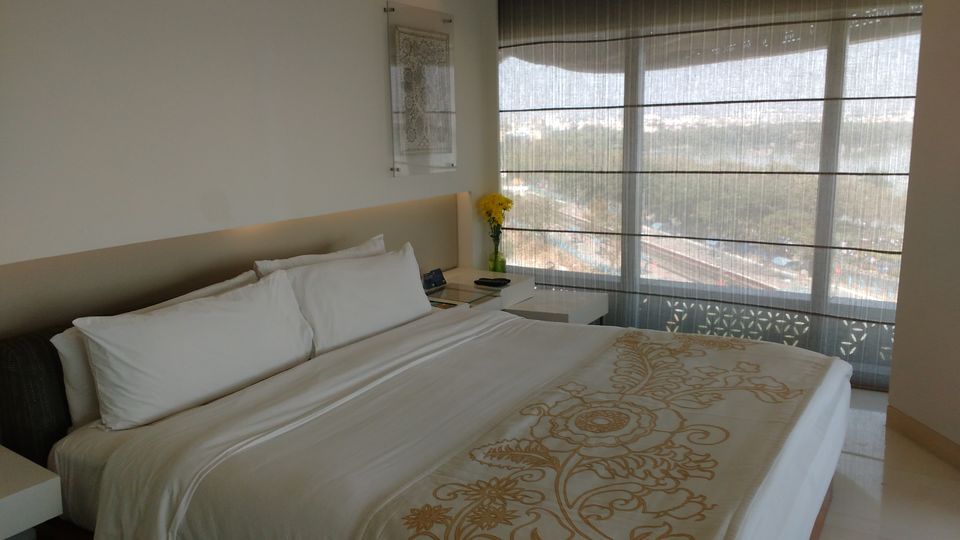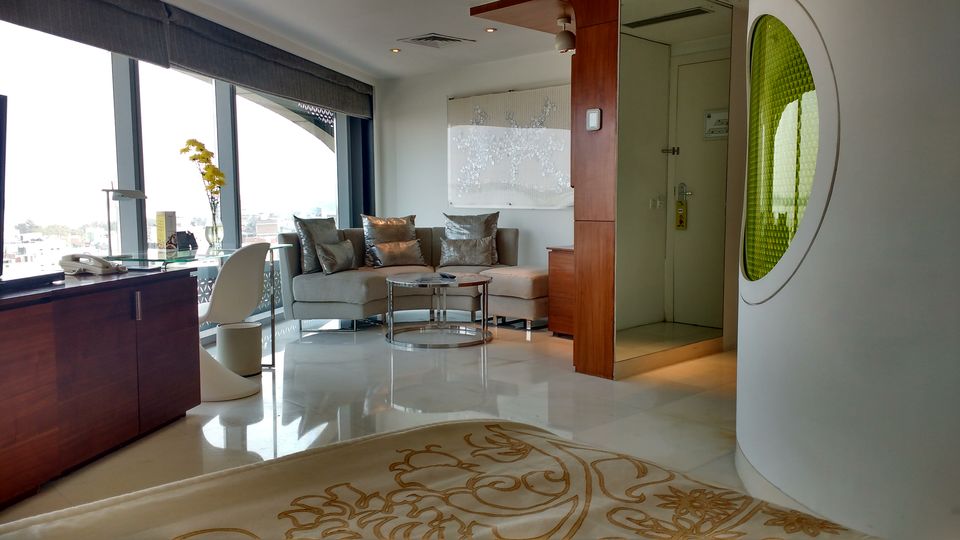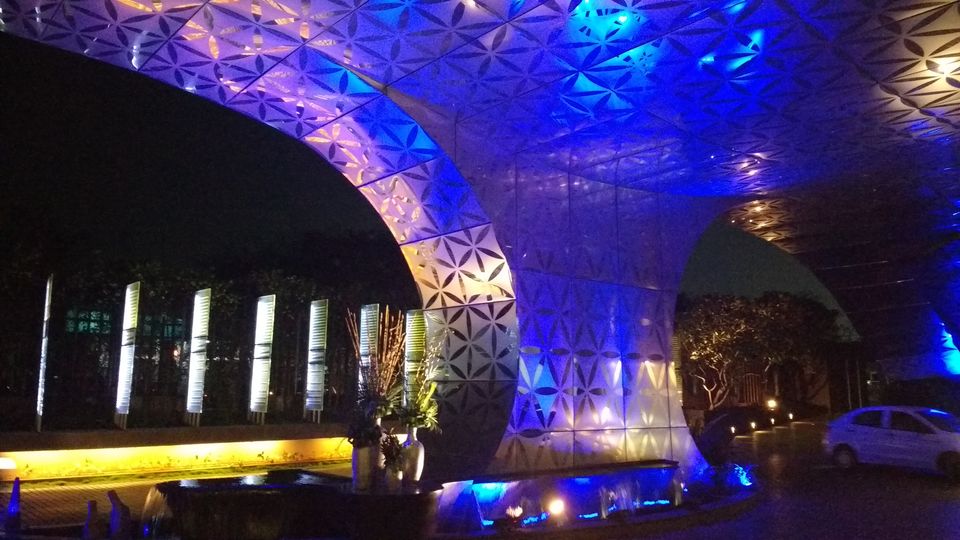 After heavily gorging on sumptuous complementary lunch buffet served at "Verandah" restaurant of the hotel,we took a afternoon nap to relax post which we embarked our hunt to explore the city and its food.We decided to start with Old Hyderabad and visited Charminar.
Charminar was all patriotic on Republic Day and was colored in tri-color. The place is chaotic but somehow I loved the chaos and energy of this place. The are huge number of fruit sellers around this place which will tempt you to gorge on such a wide variety of fruits available. Since we visited this place during late evening hours the harsh weather of Hyderabad did not bother us. I would recommend this place for getting a feel of old hyderabadi charm.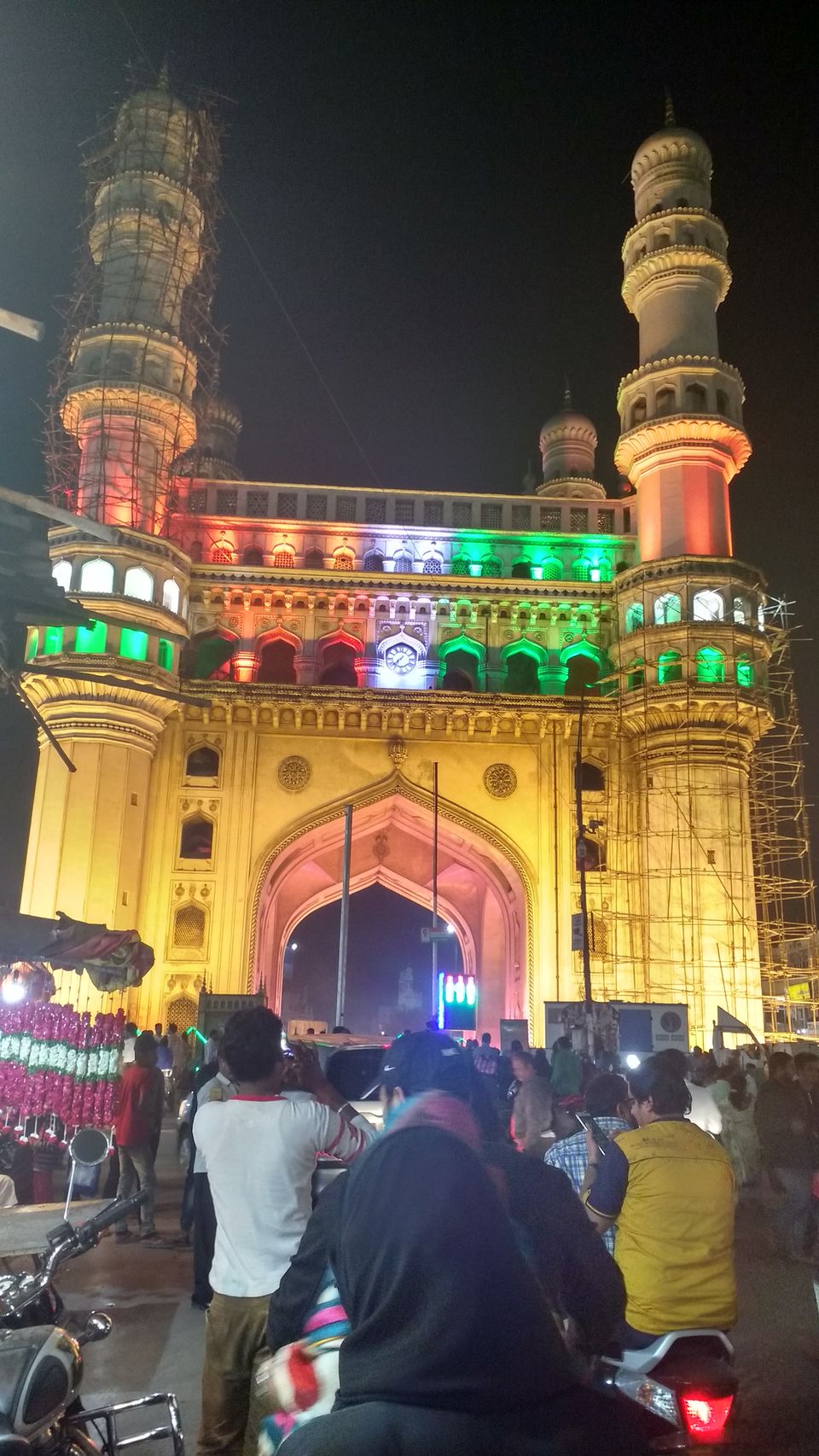 Hyderabad is extremely affordable and the portions of the food served at restaurants are real big. This is another bonus point of visiting this place .
We tried whole lot of delicacies that this city offers in just one evening:
1. Biryani at Hotel Shadab.
This place has no frills and fancies.It is a typical old Hyderabad eatery with tons of people hanging out. Biryani was tasty but I must admit the fact that the portion is really really big for a single person to finish.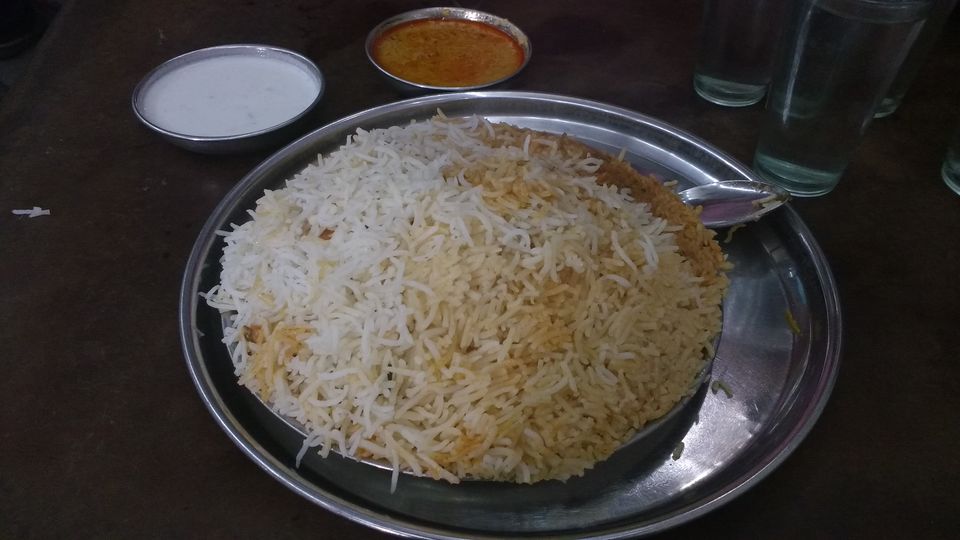 2. Irani Chai and Paya soup with Naan bread at Shah Ghouse Cafe
Again,Shah Ghouse Cafe is also pure Hyderabad style food joint where people come to satiate their hunger without caring about the ambience. Paya soup was quite filling and different from what I had earlier had in Delhi.You must try freshly baked naan bread with this soup.I did not like Irani Chai much because it was way too sweet for my palate.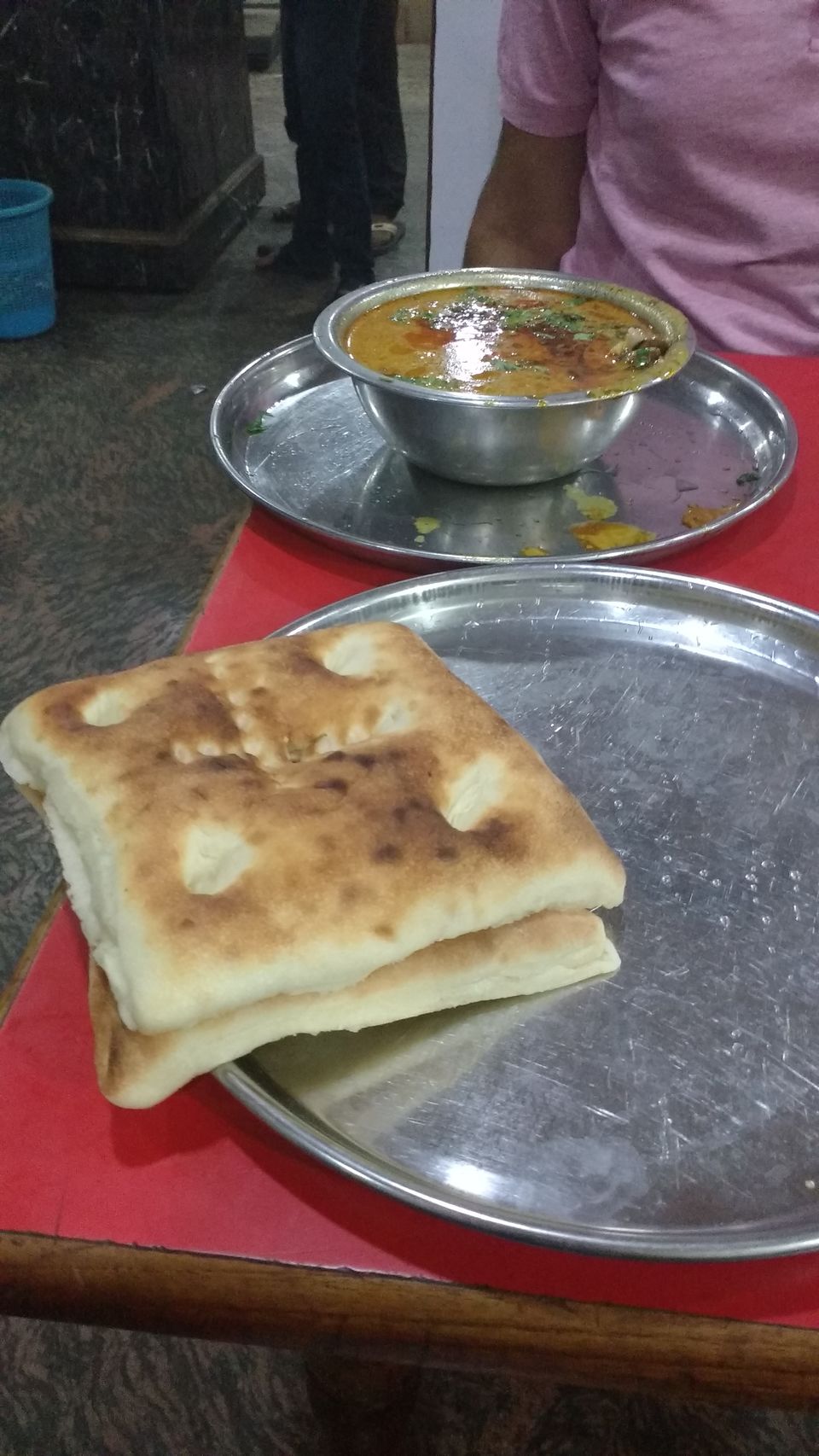 3. Haleem at Pista House
In non-ramzan period this is the only place where you will easily get it.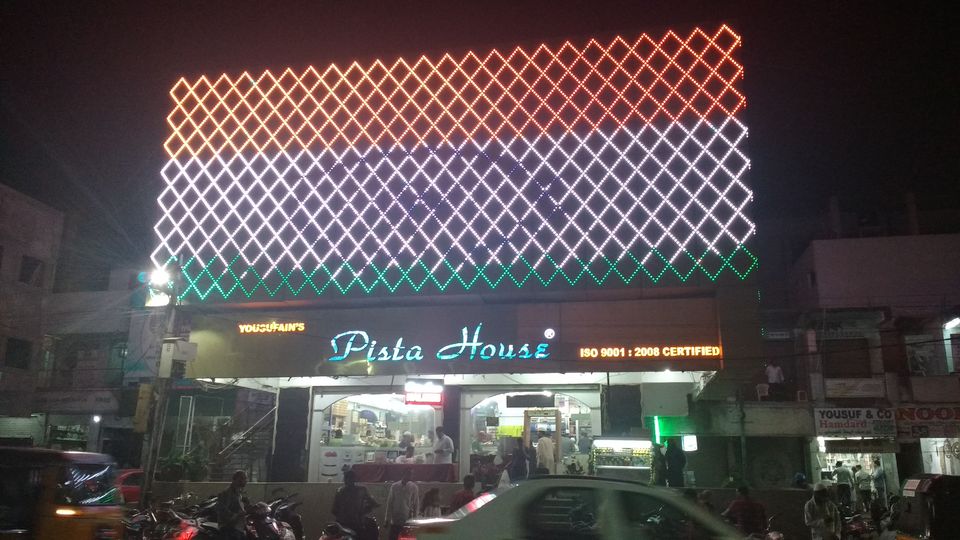 4. Natural fruit ice-cream at Famous Ice-cream.
We tried water-melon ice-cream.The price of two scopes of ice-cream was just Rs 35.The people is thronged by families in the evening so their is lots of hustle bustle around.I would suggest you to visit this one for sure.
5. Shrews-bury Biscuit at Subhan Bakery
Please please try these biscuits and you will fall in love with them.These are totally irresistible and you must take boxed for yourself and friends and family from here.I have never tasted such delicious biscuits.
After an evening full of food food and food,we had a very good night sleep.Next day morning we woke up early and visited Birla Temple.It is beautiful Temple which is on top of a small hill and it is cleanly maintained.
After visiting Birla temple,we embarked towards Golconda Fort.One can definitely burn all the calories gained while gorging on hyderabadi delicacies by hiking to reach top of Golconda Fort. The Fort is beautiful. The only recommendation from my side if you are visiting this place on a sunny day is to carry a cap, sunglasses and to wear really comfortable footware like sports shoes else it is not easy to climb so many stairs to reach the top.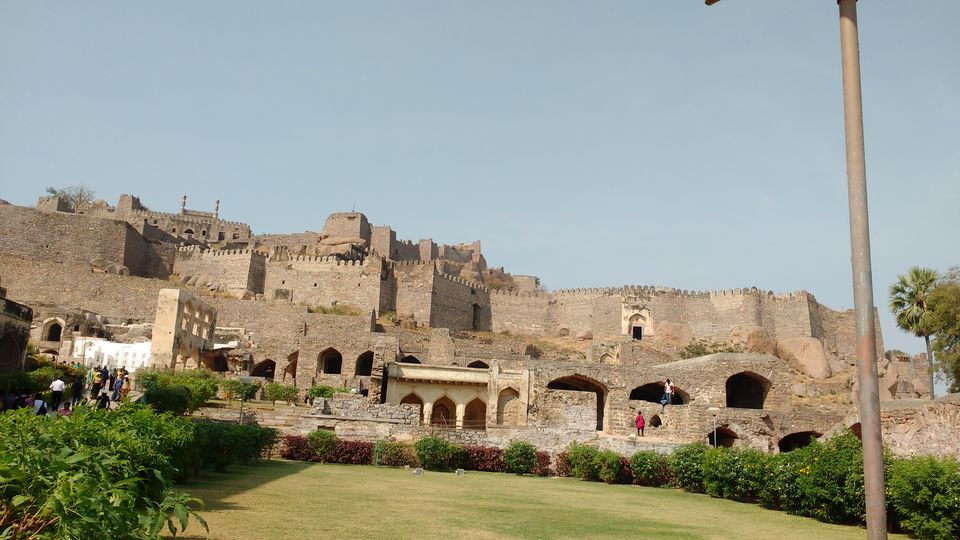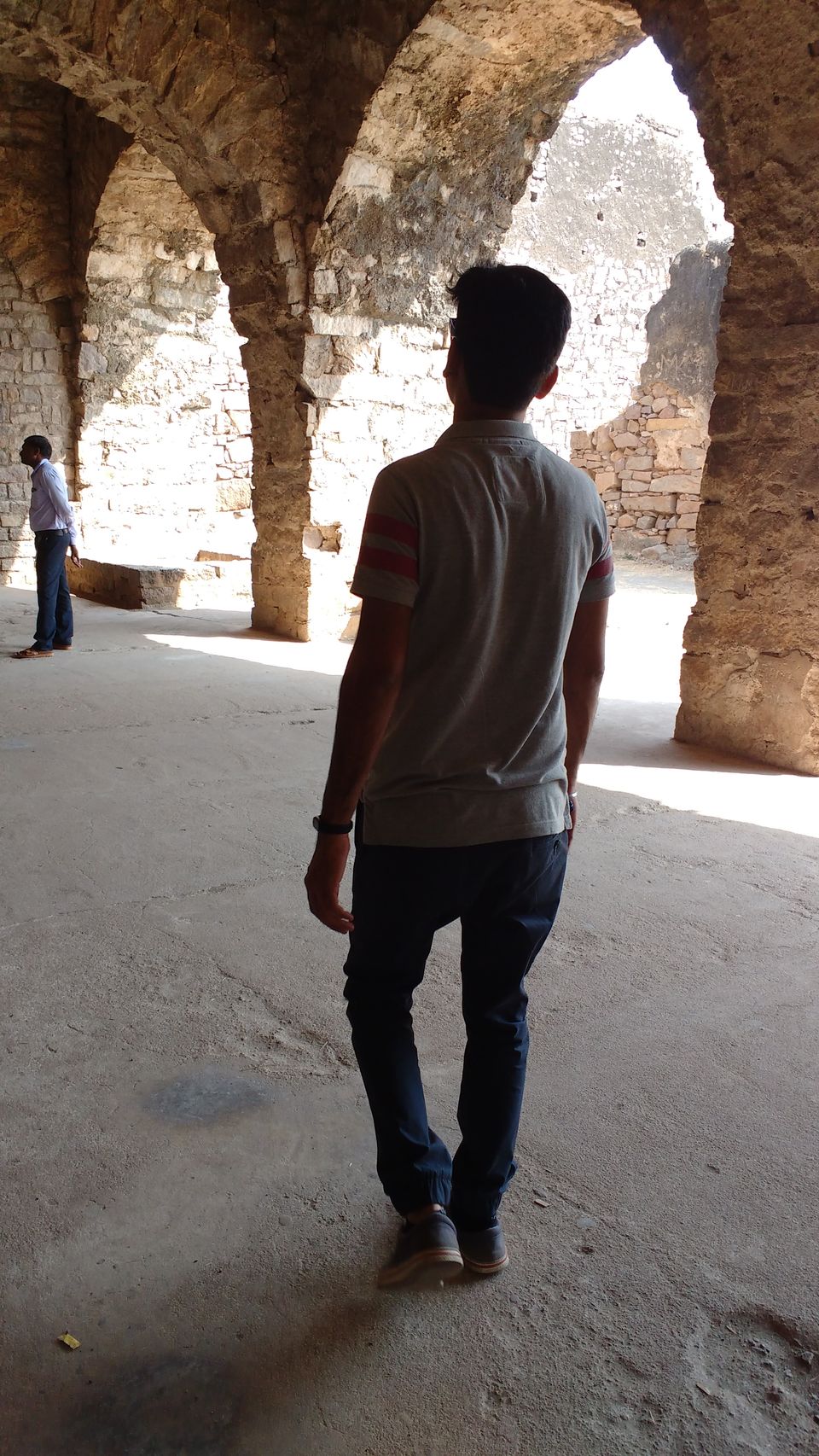 To regain our lost energy post hiking at Golconda Fort,we thought of binging one more time on Hyderabadi Biryani even more because it was our last day in the city.This time we tried the very famous restaurant Bawarchi. Biryani here turned out to way more delicious than our 1st day experience (may be because our hunger was at its peak).I would definitely recommend this place for all Biryani lovers like me.
To close our trip we decided to visit posh area of Banjara Hills.It is a nice serene locality with many upscale eateries. Ohri's being one of them if you want some north Indian food.
With this our trip to land of Nizam's came to an end and we started our way back to Bangalore by evening train.
Overall our hunt for food in this city of pearls turned out to be a real memorable experience.One must pay a visit to this place and get feel of this warm and yummilicious city.
Frequent searches leading to this page:-
hyderabad annavaram tour packages, weekend getaways near hyderabad, hyderabad tour packages by bus, hyderabad tour packages from bangalore