Explore Tripoto's exclusive, 'Mera Shandar Bharat, Safar Anokhey India Ka' where we are celebrating India and the inspirational people who make it beautiful!
Trains are the most romantic way to travel and we at Rustic Routes have a special weakness for them. We thought we should suggest a few trains that you can take around India.But those kind of lists have been floating around the internet for a while now.
So we decided not to google trains and pictures to create another list. Instead, we decided to get in touch with a crazy traveler who has traveled across the country on trains. To be specific, he has traveled on 25 trains in 25 days reaching the farthest stations in three major directions. Yes, that's The Odd Traveller - Sachin Bhandary and here are his recommendations of special trains and routes from a mad month of living on trains.
And if you reach Kanyakumari on Thursday, like I did, there is another mother of all journeys that you could undertake. The Vivek Express is the longest train journey in India - starting from Kanyakumari going up to Dibrugarh in Assam. The 4300kms, 8 states and 5 days that it chugs along is one of the best ways to understand the magnitude and diversity of India.
(2) Kurseong - Darjeeling Toy Train:
I took this Himalayan railway train on a cold February morning. It has been one of the best rides of my life.This small train runs parallel to the road and peeps into the valley & homes on the way to Darjeeling.

Take this train to get transported into an era gone by - which has been kept alive on its narrow gauge tracks.
(3) Banihal - Baramulla Passenger:
This train in one of the most sensitive areas of the country, can make it on this list only for brag value. If you happen to get to this region anytime except summer then a long & tiring road ride from Jammu or Udhampur gets you to Banihal.
The passenger train is a bit of a lifeline for residents of the valley and breezes through snow, rains and sunshine through different parts of the year. Not given to unnecessary efforts, the train from Banihal runs in the opposite direction of the seating, just adding a quirky feature to this already special journey.
This train that runs between Mumbai and Madgaon in Goa could be on the list for the beautiful coastline it traverses. However that should be considered as an added bonus.The biggest reason one must take this train is for the lip smacking food that is served by 'Ahuja & Care Caterers'.The caterers serve

Upma-Sheera, Tomato soup, Chinese dishes, Biriyani, desserts like gulab-jamun and other mouth watering delights. Every dish is worth savouring and this train will give your favourite restaurant a run for its money.
This train should be rechristened as the 'Foodie Express'.
(5) Matsyagandha Express
12619 and 12620 Matsyagandha Express is a train close to the hearts of people from the southern coastal districts of Karnataka. This train runs from Lokmanya Tilak Terminus in Mumbai to Mangalore Central in Karnataka. Between these two destinations it runs past some of the most beautiful sights the Indian coastline has to offer.
This train in either direction is a pleasure though I prefer it in the Up direction i.e from Mangalore to Mumbai. In a couple of hours of boarding the train, the sun begins to descend and the coastline of Karnataka reveals its true beauty. Green paddy fields with crimson sunsets, kids playing cricket and charming houses of Goa are sights that money truly cannot buy.
(6) Trivandrum to Kaniyakumari
All of Kerala is a delight for any traveler. But if train journeys slicing through a great countryside is your thing then the stretch from Triavndrum to Kaniyakumari will be special for you.In a distance of less than 90 kms your train will gift you sights which are gold & green. That too coupled with the grandness of the mountains and a sky that is one of the most beautiful ones in the world.There are about six trains that do this entire stretch, but many more stop 15 kms short at Nagercoil.
But in my opinion, if you are doing this journey, why not go on a train to the southernmost town & railway station in the country? What do you think?
(7) Dibrugarh Town - Ledo Passenger
This train is what an Indian passenger ought to be. Crawling from Dibrugarh town to Ledo(the last passenger station in the eastern direction), it stops at each of the 13 stations en route.
The small stations and hundreds of giggling kids make this journey what it is. It is on this train that you will discover that Margherita is not just the pizza but an actual Indian town in Assam.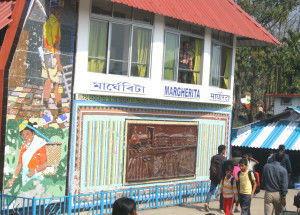 The Ruhelkhand Express runs between two almost unknown stations close to busy railway stations of Lucknow and Bareilly. Starting from Aishbadh(close to Lucknow) early in the morning, the train traverses through small towns of northern Uttar Pradesh giving you a glimpse of what it is like to live in this part of the country.
But whats more special about the train is that this route is one of the last remaining meter gauge lines of the country and the train is still retains the brick red colour as opposed to the blue coaches of our contemporary railway.
(9) Kalka - Shimla Rail Motor:
After a few hours of rest in the waiting room at Kalka railway station in Haryana, I dragged myself to the platform where the motor car was waiting for me. Yes, motor car! The Kalka - Shimla Rail Motor which starts at 5.10 from Kalka, is probably the only railbus(with a motor that is typically used on buses) in Indian Railways. It is a part of the narrow gauge Kalka- Shimla Railway.The seating is first class, with leather upholstery and you can sit next to the motor man and look out in front - just like in a bus or a car.

This is one journey that you can cherish for the rest of your lifetime.
(10) Udaipur - Ahmedabad Express:
This journey takes 5 hours by road and this meter gauge train takes a little less than 11 hours to cover the same distance. But hey, if you are a train lover you won't complain because it more than makes up for the lost time.
The small compartments, different toilets and above all the moonlit countryside will ensure that it is a journey worth remembering.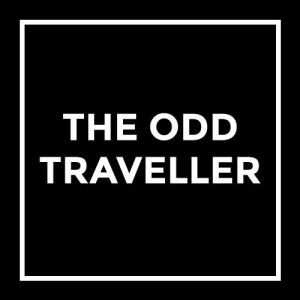 Sachin Bhandary, The Odd Traveller, has taken a year off and made travelling his mission. He believes that travelling is a fantastic learning opportunity and is out to prove as much by setting examples! Reach out to him through his blog, Facebook and Twitter. Happy travelling!