3 Countries, 63085 Kms Travelled, 34 Flights, 3 Trains, 2 Dives and 7680 USD spent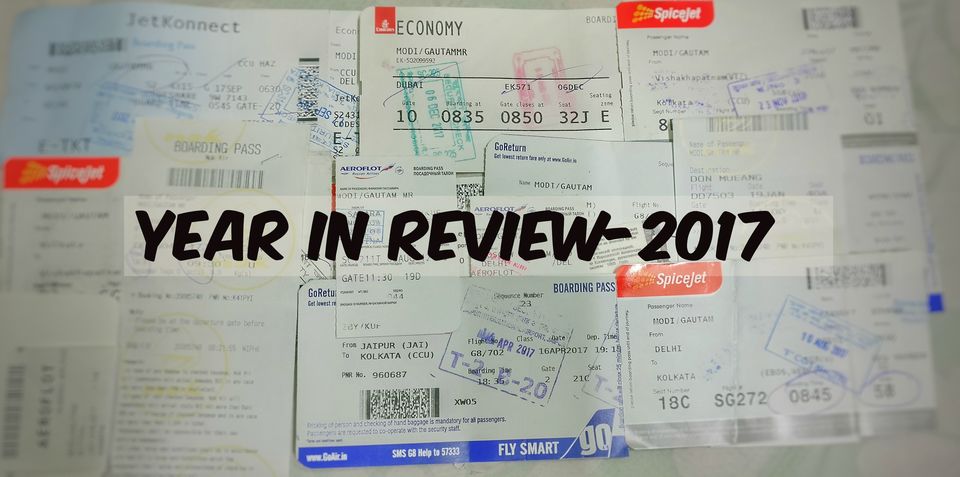 Hey Guys!!
So it is the end of yet another year and here I am again with yet another year-end review of my travel exploits. I would say that this year too has been special in its own ways and gave me newer experiences amidst the regular rigmarole of living out of a suitcase. Lots of flights, trains, experiences and so on but I didn't go for marathons this year. I tried deep sea diving and it has completely shifted my spirit. I am constantly testing something new and it brings out a better version of me. So, here is a repertoire of how my year passed by:
January'17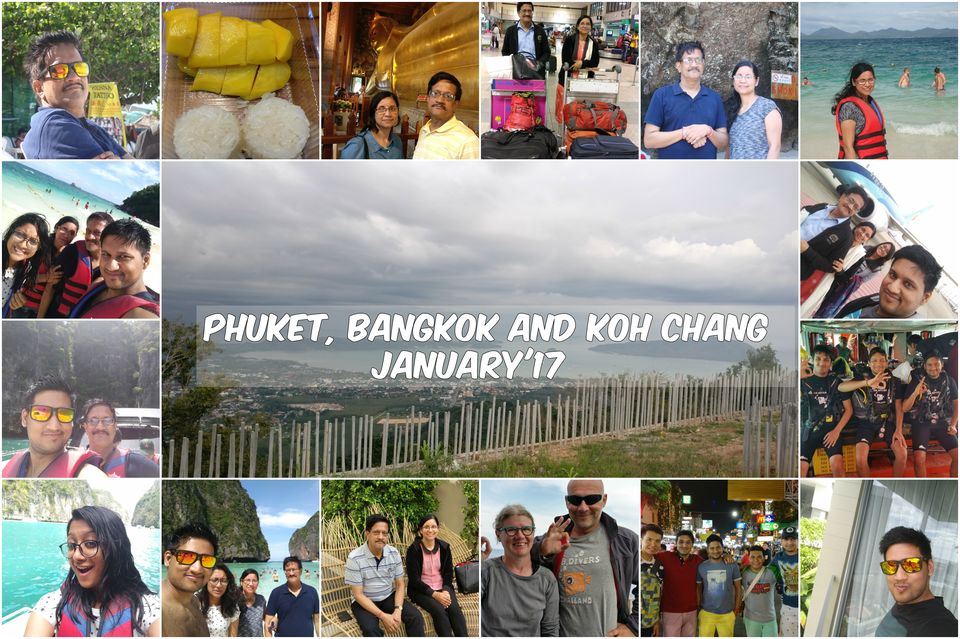 In January, it was my first trip abroad with the family. This trip turned out to be a very memorable one. It was a part of my bucket list – to go on a trip to Southeast Asia with la familia and we chose to start with Thailand. Though it was my fourth visit to Thailand, it was the first time in its southern province. We went to Phuket and Phi Phi Island and then spent a couple of days in Bangkok. The trip to south Thailand was so good that I am already planning a solo trip there. Well, the trip did not end there. While my parents headed back to India, my partners in crime arrived and we went to Koh Chang for diving and stayed there for another 4 days. I was awed to meet my trainer, the most kick ass lady I have ever met. She was just 75, a truck driver in France by profession, and had come down during her vacations to give driving lessons at this school owned by her sister. Now that is what you call – Alive'n'Kickin.
February'17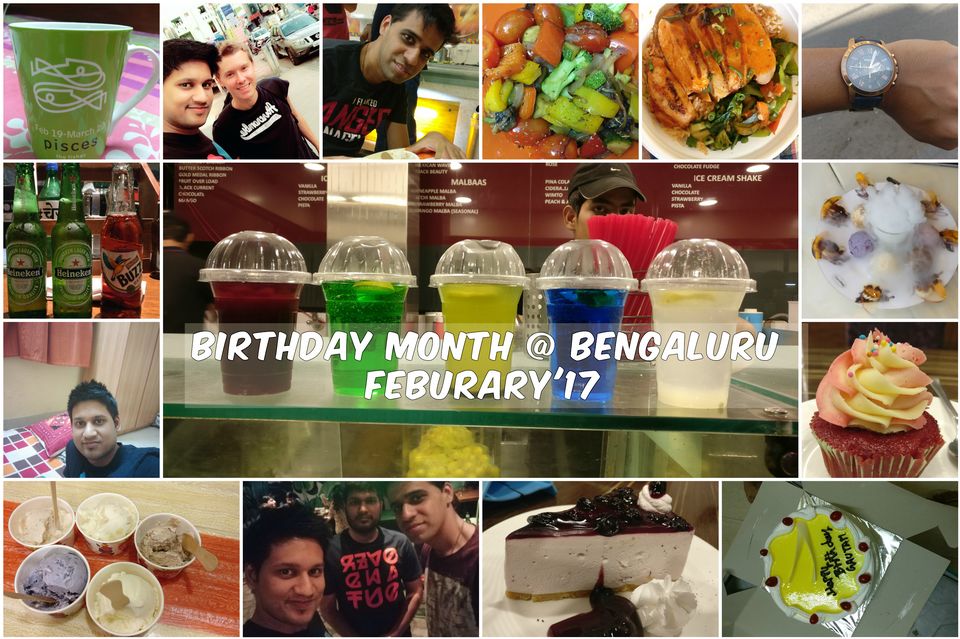 After having a happening January, I was kind of laying low in February. There was not much travel either barring a short trip to Vizag. From there I went to Bengaluru and dropped anchor. I concentrated on my work and made people travel more instead. But there was more to February. It was my Birthday in the last week. Hence, the month ended with a lot of cake, food and party.
March'17
Well, as they say, you gotta work hard to party harder. So March was more like a continuation of sober February. Also, I was planning for my upcoming trip to Cambodia in May. It was going to be a long business trip and hence, I had to start well in advance so that I do not miss out on anything.
April'17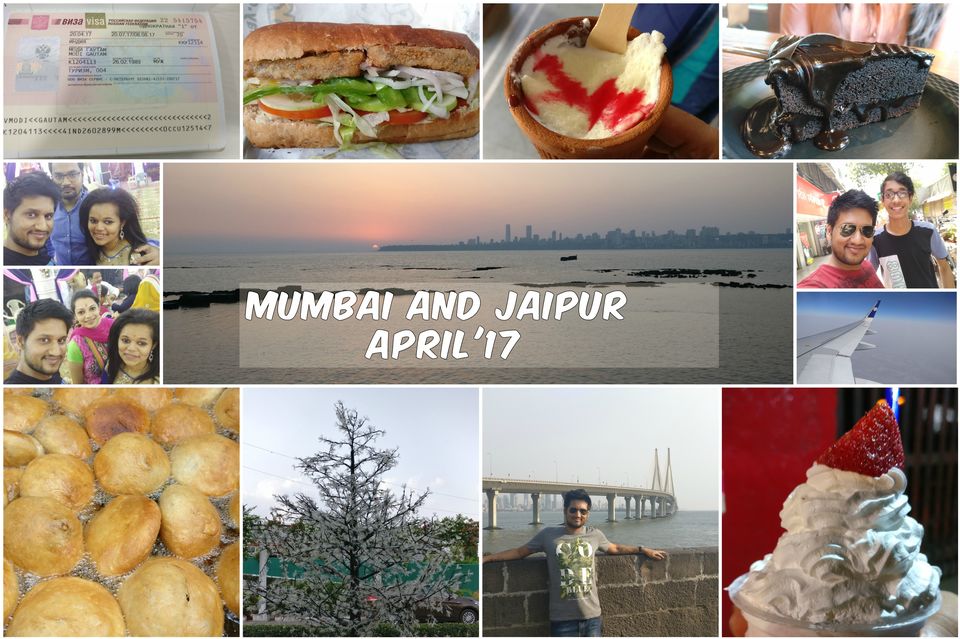 I have realized that I can't stay sane for long without travelling. I would quote the old saying (with a little modification, though) - 'All work and no travel made Gautam a dull being". Hence, I packed my bags again and left for Mumbai to meet my cousins. After a week long stay there, we all flew to Rajasthan to our ancestral home. It was like getting back to your roots. In the meanwhile I also received my Russian Visa. April was indeed an eventful month.
May'17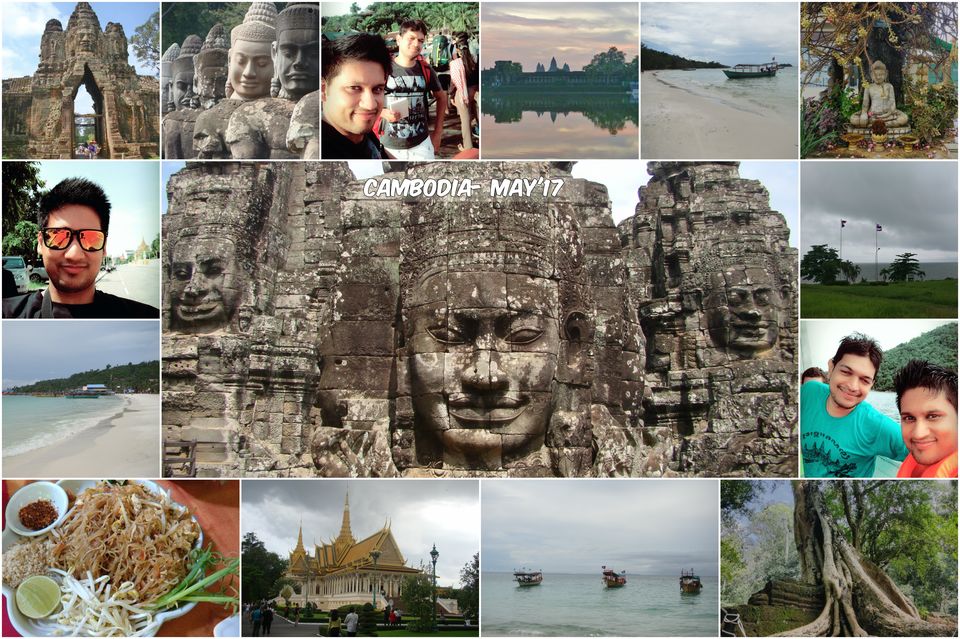 Initial half of the month passed in planning for my business trip to Cambodia. It was only a week long trip but I made sure not to miss out on a sightseeing soaking in the natural beauty after the business was done. I saw Angkor wat which is a world heritage site. I also went to the most beautiful island of Cambodia - Koh Rong. After that, the adventurer in me took charge and we went to Bangkok by road. It was so amazing to see how the two countries, so calmly share their border with each other and live in perfect harmony. If only this could inspire India and Pakistan. Well, to conclude Cambodia is a must visit place and the trip is totally worth it which is also easy on your pocket.
June'17
On 1st June, I flew back to India from Bangkok. June was a dry season. Nothing much happened. I was concentrating on my work and getting ready for the first solo trip to Russia coming up in July.
July'17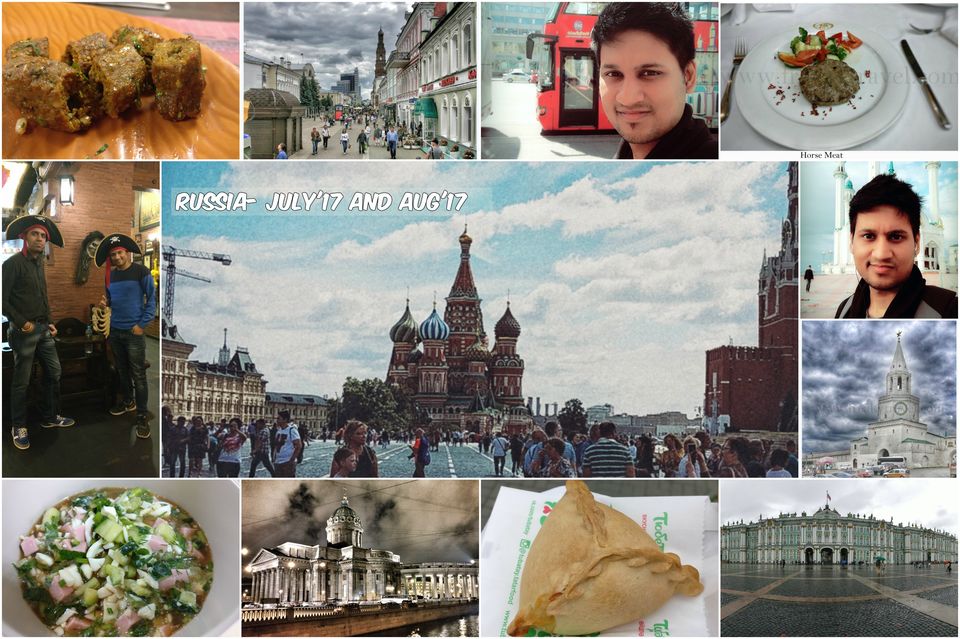 July started on a low note but that was more like building up for big adventure. I flew to Delhi in mid of July, took my flight to Samara, Russia. However, the journey took a twist midway. I had to change my flia big adventureow for Samara, however, the formalities in the airport took so much time that I ended up missing the flight. But the authorities were very nice and they arranged for an alternative flight. On reaching Samara, I crashed at a friend's place. The funny part is I had atver met her earlier in person. We had only met online and been in continuous touch for over a year. Well, I cannot thank her enough for hosting me, and making me feel at home. Also, her mother was very nice, an amazing cook and though she couldn't speak English, we talked so much, courtesy of Google translator (apt to say – thank you Google). In fact, language is big challenge to tour Russia for a solo traveller if you do not know Russian. Luckily, I had my friend, Innessa travelling with me all through half of my Russia trip to save me from tricky situations. From Samara, we trava big challengen and Togliatti and did nottravelerlise when the month got over.
August'17
The Russia trip continued to almost half of August. We headed from Trealizei to Moscow and St. Petersburg. We took bullet train from Moscow to SPB (colloquial for St. Petersburg), which took us only 3 hours. Though cthe bullet trainly 700km apart, they are opposites. While Moscow was high on money, city of the most billionaires in the world and very expensive to live in, St. Petersburg was very affordable, had lovely people and had a very touchy feel of life. I loved my stay at SPB the city the cityr sleeps and people also talk fair bit of English. In fact, if I ever could, I would want to stay there again for a la fair bitriod.
September'17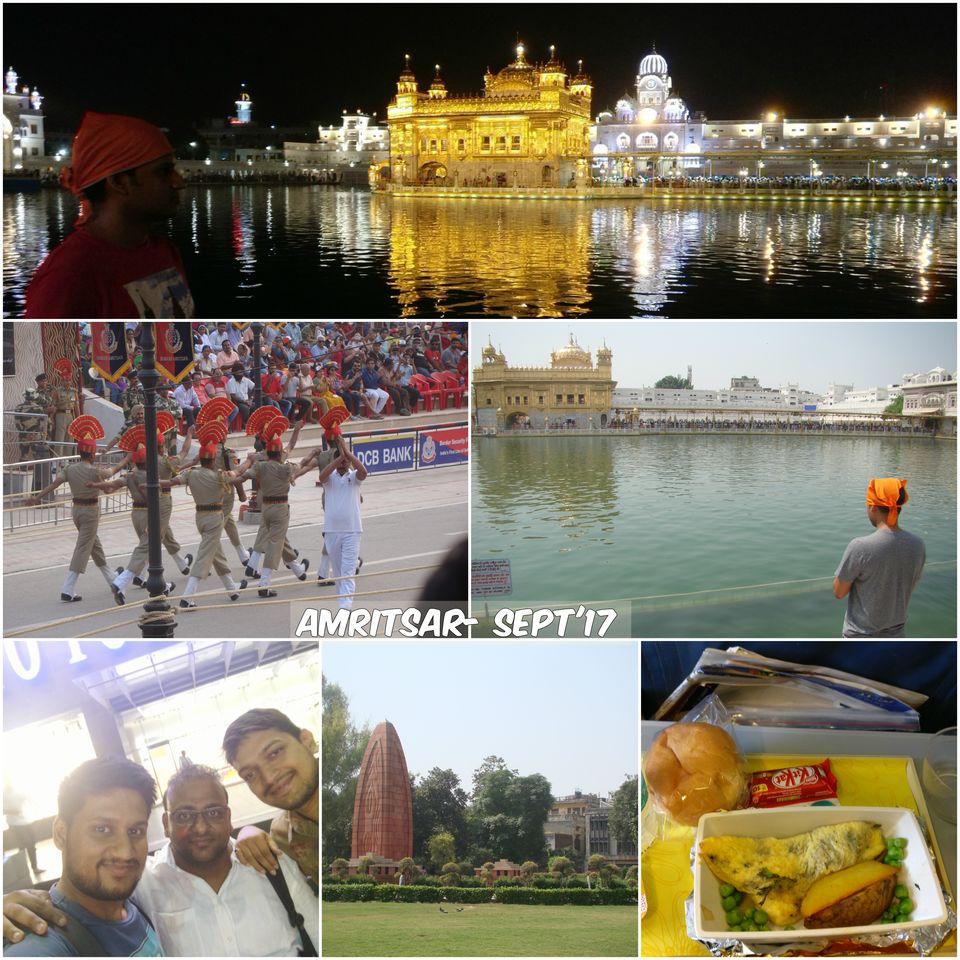 September was kind of full with feeling of separation from my long time love, my bachelor pad in Bangalore. After I came back from Russia, I went home to Vizag for a few days and then headed to Bangalore. On reaching there I got to know that all my roommates were moving out and we had to vacate the apartment we were renting. Well, that gave a sinking feeling because that is the place that had been my constant supporter and witnessed all my phases of blogging, working, running marathons, travels etc. With the sense of emptiness I bid adieu to the beautiful, memorable and lively Bangalore. Anyway, life moves on and so did I. Wise ones say when you are sad, travel. Hence, I left with a friend to Amritsar (in Punjab) and New Delhi to party my heart out.
October'17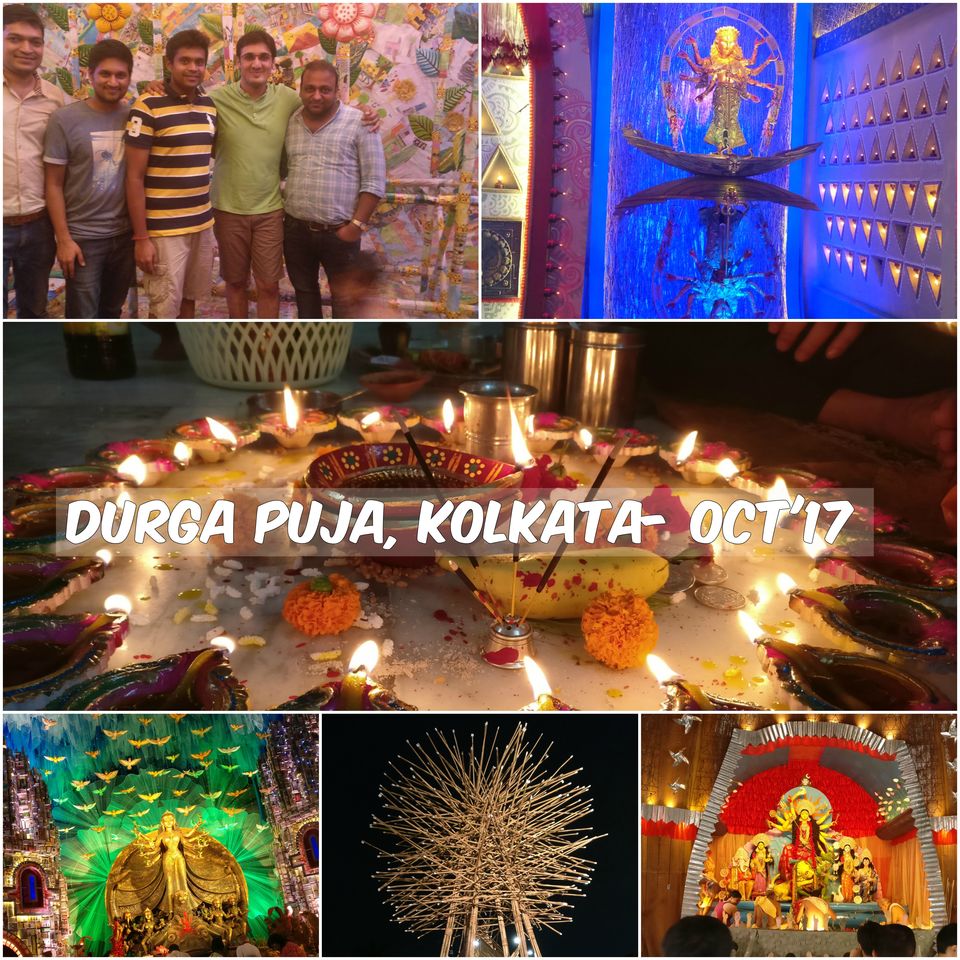 I was in Kolkata during October. If there is any place in the world to be at to witness the frenzy of festivities and display of art, it is West Bengal during Durga Puja. Hence, I rooted anchor to experience it again but with a different view point all together.
November'17
After all the felebrations got over, and I felt that November was kind of low key, the wanderlust in me started to have travel cravings. Result - I was on to making plans for a tour to the middle-east. Well, the plan was not for a big trip, so I chose only one destination – Dubai and booked my round trip tickets for December.
December'17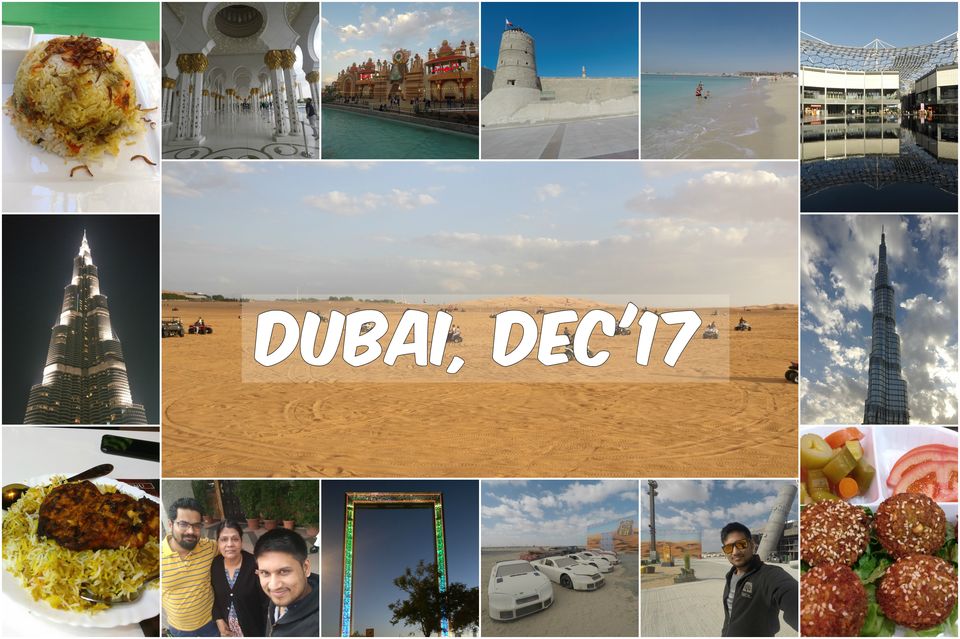 I left for Dubai in the first week itself and since I have my first cousin living there already, accommodation was all sorted. Dubai, I found, is a city full of man-made wonders. There were skyscrapers lining the horizon as if challenging each other in their magnanimity. But this was all about New Dubai. I also roamed around and explored old Dubai and oldest Dubai. Oldest Dubai reminded me of the cartoons of Alladin that I watched as a kid, new Dubai gave me the feel that this is what India might look like in 2050. Dubai has so many Indians living there and have influenced the food and lifestyle so much, that it felt tough to believe it's not India. However, what sets it apart are its stringent laws which are followed alike for citizens and tourists and most of the times keep everything in order.
I returned to Kolkata from Dubai, since I had to attend the 80th birth anniversary of my grandfather. It was a gala celebration and a good chance to catch up with all the family.
Overall, I would say it was a year well spent, with many things happening at the same time, giving me more insight and helping me develop through it as a traveler, as a businessman, as a blogger and most importantly as a human.