Saurabh and I munched on many Korovka - Milk (Russian Chocolates), while he narrated his fascinating tales about his Russian Summer to me. He was planning this trip for months, hence, he had acquired a great insight into planning a thorough Food & Travel Guide for a week long trip to Russia.
So read on about a Great Russian Summer and plan your own trip. Over to Saurabh:
When did you go to Russia and to which cities?
My friends and I were there from 10th-23rd June 2018, and stayed in Moscow for six days, Sochi two days and Saint Petersburg five days.
Our trip was right in the middle of Russian Summer and it was not a regular summer in the world's largest (area-wise) and one of the coldest nations. It was the 'Summer of 2018', the FIFA World Cup summer. The country hosted the biggest sports event of the world, for the first time ever.
Russia had opened its arms to the World. How could we say no?
In fact, we reached there even before the World Cup had kicked off. Believe me; it was, as expected, nothing short of a 'Memory of a Lifetime' experience.
It all began with the World Cup opener featuring home side Russia, taking on Saudi Arabia. We went to FIFA Fan Fest, located beside the Black Sea in Sochi, to watch the game. And boy, Russians came to party in style with a 5-0 win and the local supporters went berserk. There were high fives all around but when the fifth one went in, one of the big boys from a group beside us gave me a, what I'd call, almost-bearhug.
Then came the grand clash between Portugal and Spain live at Fisht Stadium in Sochi. We got to see a Cristiano Ronaldo hat-trick in a World Cup match - where else would you be on that particular night! I thank my stars, for I was there and how surreal it was. And, not just that, we got to witness one of the greatest midfield playmakers of modern football, the Spanish legend, Andres Iniesta!
The very next day, we were off to Moscow to see Argentina play Iceland. To our disbelief, we witnessed, none other than, Lionel Messi miss a penalty. Argentina supporters were relentless in cheering their heroes even in the dying minutes of 1-1 draw but Viking clap by the Icelandic fans stole the show. Best part was, I saw fans from both nations embracing the outcome with a handshake and "good game!" as they walked back from the stadium.
On our third consecutive day of live World Cup football, we saw the then reigning champions Germany crashing to a 1-0 defeat to Mexico in Moscow. The Sombreros and Mexicans songs/chants were the flavor of the day at Luzhniki Stadium that evening.
Lastly, in Saint Petersburg, we got to see the five time World Champions - the Samba Boys taking on Costa Rica. Obviously, with Brazilian fans around, the atmosphere was going to be cracking and we were not disappointed. The party had started 500 meters away from the entry gates, two hours before kick-off. On our final match day, we saw Neymar Jr. score for Brazil. I would call a fitting finish to our magical FIFA World Cup tour.
How friendly are the people and how was your experience at your hostel/AirBnB?
We did not just get to meet the locals; we got to meet so many people from numerous nationalities.
Uruguayans, Brazilians, Argentines, Iranis, Aussies, Mexicans, Costa Ricans, Peruvians, Colombians, Egyptians, Icelandic, Spanish, Portuguese and of course, the locals – everyone was mingling at the Red Square, where there was a countdown clock set up in Moscow. Football fans brought along their chants, musical instruments, songs, colorful and cultural costumes of their respective nations and Russians joined in the celebrations too. Everyone was welcoming and super excited to get photographed with all the visiting fans. Even though our National Football team is yet to earn a spot at the prestigious World Cup Finals, there were quite a few Indians too.
We stayed at an Airbnb in Moscow. We could not get to meet our host Ilgam but he was always in touch and answered all our queries patiently. He even helped us get registered at the local authority offices, which is mandatory (in case your stay is over seven business days) when you visit Russia.
Randhouse Sennaya BnB in Saint Petersburg was the coziest of all the places we stayed at. Most certainly, it was the hospitality of the sweet lady caretaker, Taya. Alina, the owner, was always in touch on phone and offered tips and helpful information to go about things in Piter (as the Russians called it).
Your top 5 'must eat' dishes in Russia? How much do they cost and where do you get them?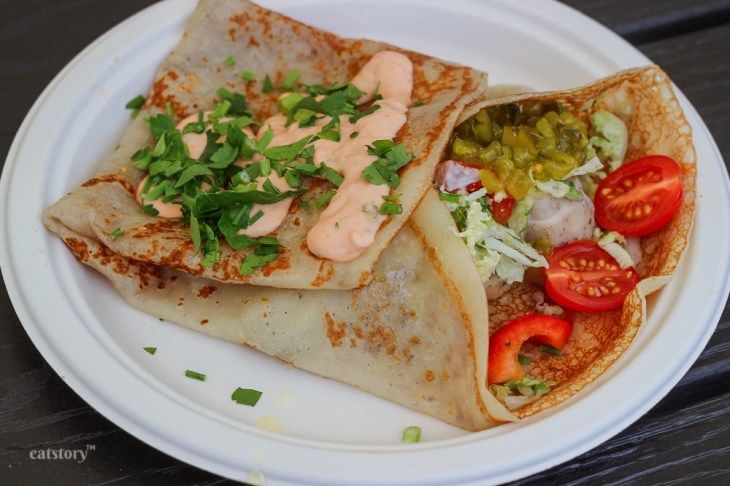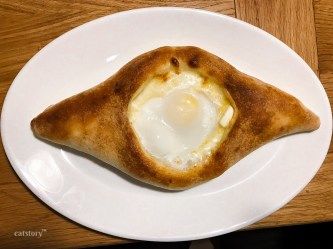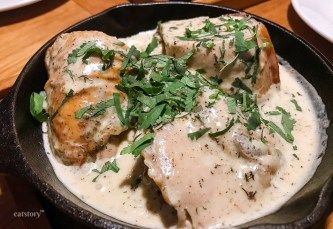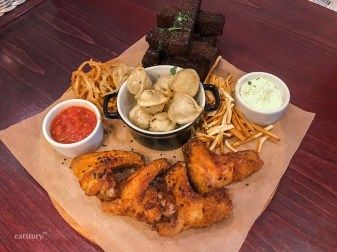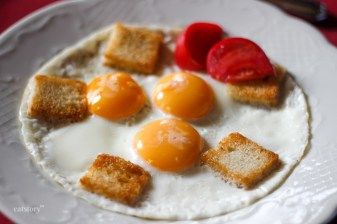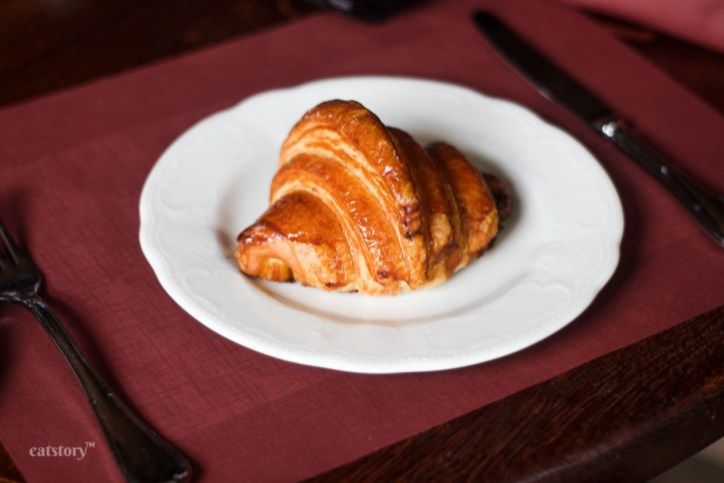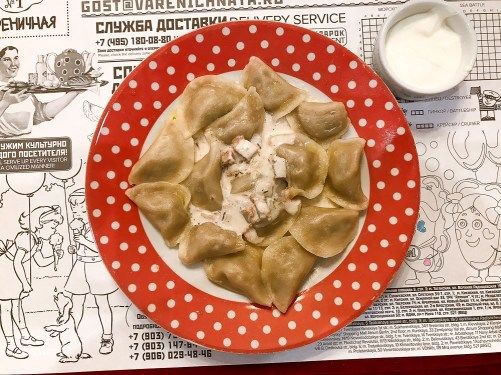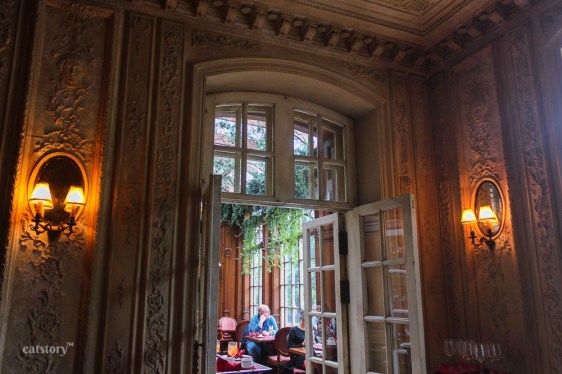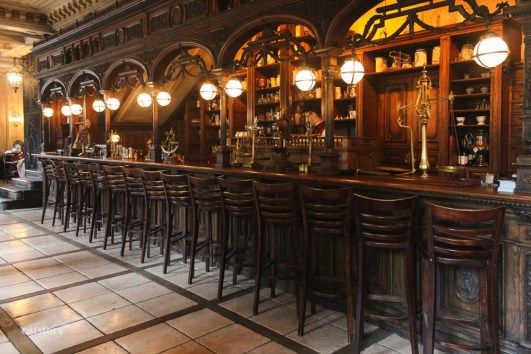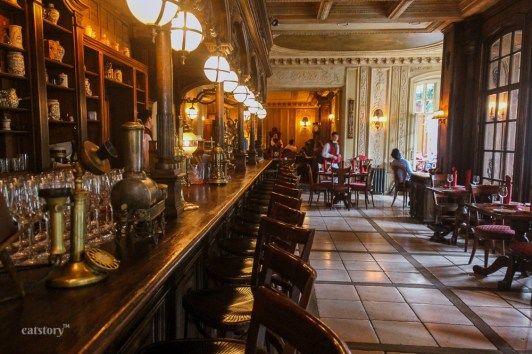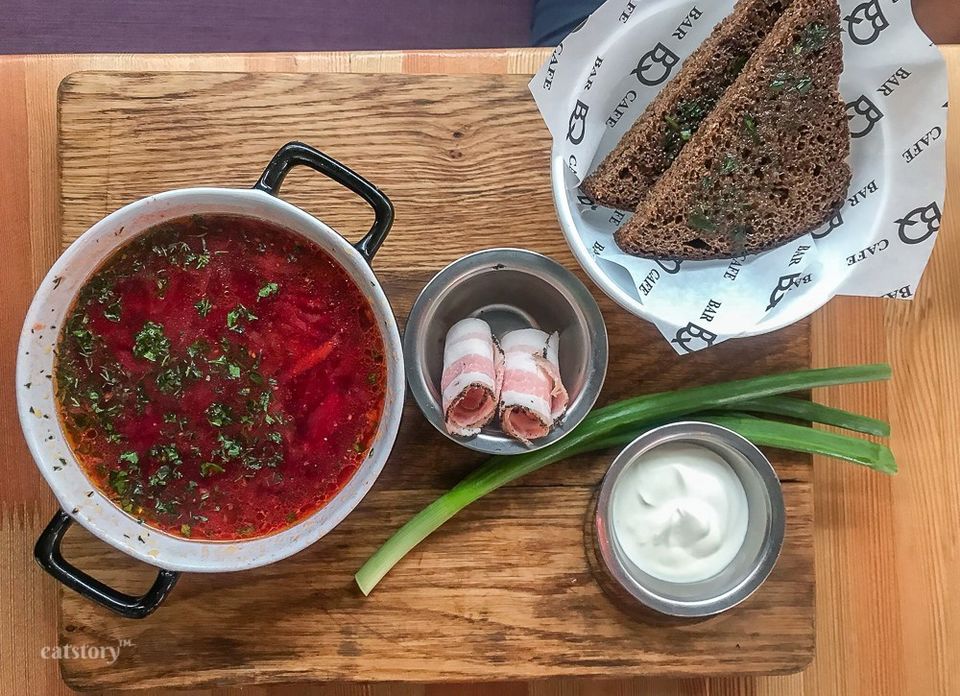 Chkmeruli Chicken - An absolute delight, this dish was made with Tender and Juicy, well-done pieces of boneless chicken served in a pan full of garlic sauce, sprinkled with coriander leaves. Another dish that you must try is Adzhar Khachapuri, which is basically bread baked with cheese filling and egg on top. The restaurant, Khachapuri, is known to serve authentic Georgian delicacies, hence, one must eat here.
Price: Rs. 800 (for both dishes)
Where: Khachapuri, Moscow
Breakfast at Café Pushkin - Soft, moist and flavoursome, the Vanilla flavoured Croissant, at this place, was the best Croissant I've had till date. Along with Cheese Omelette and Fried Eggs with tomatoes, this was a perfect meal. The omelette was soft and with perfect amount of cheese and the Fried Eggs not only looked beautiful but tasted nice too. And, oh the tomatoes, the freshest ones I have ever eaten.
Price: Rs.900
Where: Café Pushkin, Moscow
Russian Pancake – After a few hours long tour of the lower deck of Peterhof fountains, I spotted this Café beside the ticket counters, selling Russian Pancakes. I had seen some videos of it before leaving for the trip. My lunch decision, on that day, was quickest during the entire trip. Chunks of chicken, with veggies and pickles topped with sauces (I went with the recommendations of the staff) – it was heavenly.
Price: Rs. 450
Where: Peterhof, Saint Petersburg
Borsch Soup – Now I am not a fan of beetroot and I despise eating it at home. But how could I come back without trying the famous Borsch? After all, it's a major part of traveling that you experiment, isn't it!
So, keeping my prejudice aside, I tried it out at different places wherever I could lay my hands on it. Of all the places, Bar BQ Café's struck with me. This comforting Beetroot-Tomato-Veggies-Meat soup was served with sour cream, bit of spring onions and bread on side, here. I enjoyed savouring it, perhaps, because of the vibe of the café too. Open space full of big groups of visiting football fans, the beautiful view of Kremlin in front of us. The rain made the atmosphere a bit cold and gave me another reason to enjoy hot Borsch soup.
Price: Rs. 450
Where: Bar BQ Café near Kremlin, Moscow
Uzbeki Pilaf - Rice cravings are difficult to control, at times. With both my friends who're regular rice eaters, it was an easy decision for one of our dinners in Moscow. Rice mixed with lamb, yellow carrots and all the veggies, which the chef mixes together at your table. This was quite an experience and satisfied all our cravings. It turned out to be sumptuous meal.
Price: Rs 900
Where: Uzbekistan restaurant, Moscow
On one of the days, we also got an access to a secret bar (hint: Lucky Noodles, Moscow), exclusively open only for it's regular patrons. We somehow managed to convince the authorities and truly enjoyed the fun ( read crazy) vibe of a secret Russian Bar.
Perfect places for sightseeing in the various cities you've visited?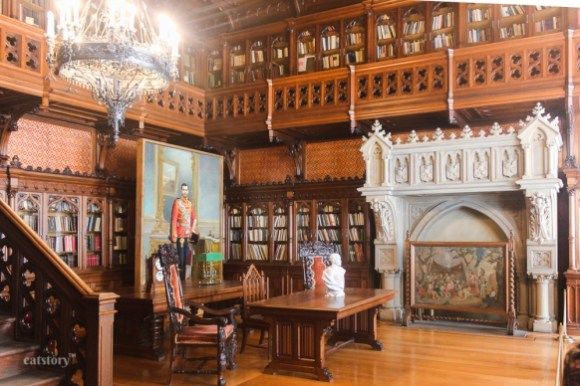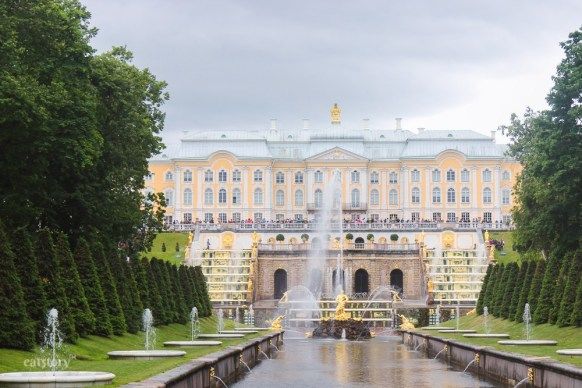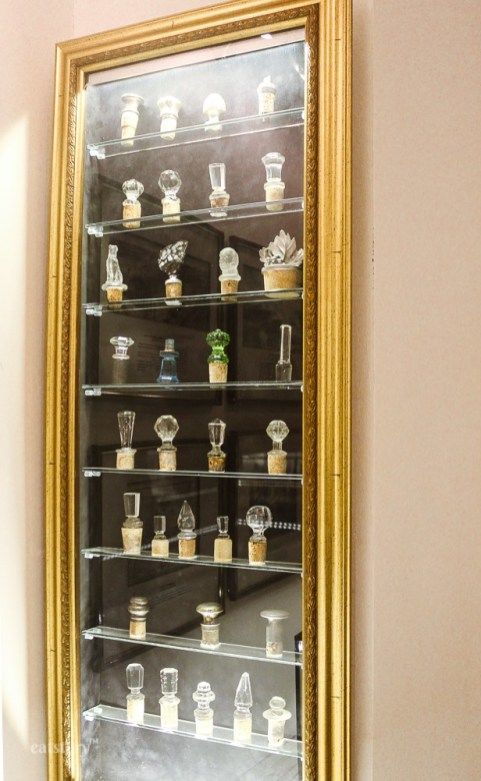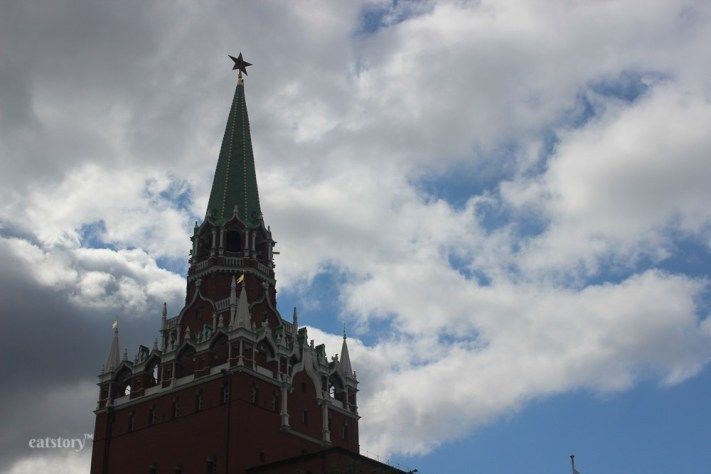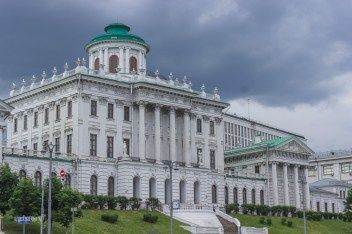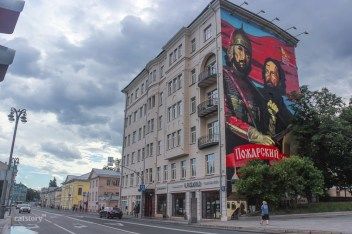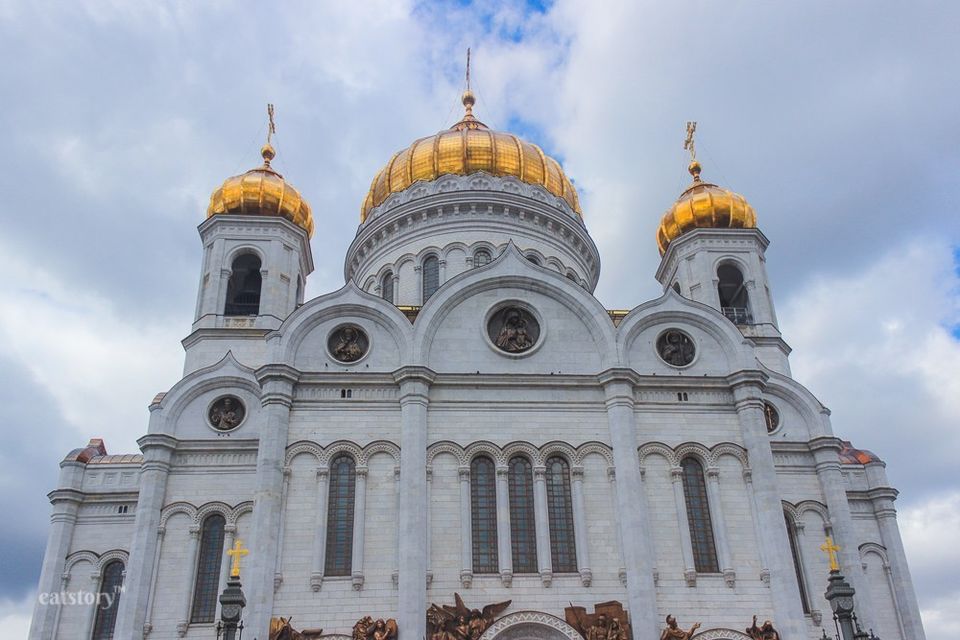 Saint Petersburg and white-nights, what else do you need! The Winter Palace, Hermitage, Palace Square, Peterhof Grand Palace (Gardens and Fountains in Lower Deck included), Church of the Savior on the Spilled Blood and St. Isaac's Cathedral were some of the touristy places we visited during our five days stay. And I loved the time I spent on River Neva midnight cruise with my friends.
I must mention about the Vodka Museum in Saint Petersburg. You could either book a guided tour or take the audio-tour (this works fine, too). Not only it is quite fascinating to learn about the famous Russian Vodka but you could pick up some really nice souvenirs and of course, Vodka! For the Tour with Vodka Tasting - they charge Rs. 500 per person. Tour in English without Vodka tasting costs Rs. 350 and individual ticket without tour and tasting costs Rs 170.
Sochi is amazing for the fact that you could enjoy the beach in Summers and do skiing and winter sports in the colder months. It has mountains, waterfalls and many hidden treasures of natural beauty. This city has a lot on offer if you're a nature junkie.
In Moscow, our travel radar was centred around the Red Sqaure. Places like St. Basil Cathedral, GUM store, Kremlin etc, were easily accessible, on foot, from Red Square. Arbat street with numerous cafes and restaurants and many live performers (singers, dancers, sketch artists, painters) is one of the most happening places to hangout in Moscow. Among the parks, we visited the Gorky Park, which was beautiful. The Gorky Park has food joints, rental shops for skating, cycling, table-tennis, basketball, etc. and boating as well. Be prepared to walk a lot, carry comfortable sneakers and explore the streets on foot.
It was surreal to see exquisite architectural marvels, fun and beautiful people (oh, them girls!) and mighty impressive public transport systems both in Moscow and Saint Petersburg. The metro stations in both the cities deserve a mention too. They were nothing less than a Museum with extravagant and breathtakingly beautiful design and structures.
What is the right budget for a 7 day backpackers trip?
Our trip was of 14 days and obviously, our accommodation came at higher rates as it was peak business season with so much demand from thousands of visiting fans. However there were many benefits of having the FAN ID, for example: our local transport across bus, metro and trains was free of cost on match days.
However, l'll try and share an estimated budget for a week-long visit based on my personal experience.
If you spend three nights each at Moscow and Saint Petersburg and book flights about two months in advance, you should be able to do flights and accommodation in approx Rs. 40,000. Internal travel and food could cost you about Rs. 15,000 approximately, depending on your modes of transport and the cafes/restaurants you pick. Must-do museums, cathedrals and river cruises could cough up another Rs. 5-6,000 approximately, depending on your choices.
How did you apply for VISA and how much did it cost you?
Since we planned our trip during the FIFA World Cup 2018, we were fortunate to get a visa free entry to the Russian Federation with the help of FAN ID, the official document provided to all the fans who were visiting Russia for the World Cup.
You may apply for Visa online. A single-entry tourist VISA (up to 30 days) costs 42 Euros.
Insider Tips:
- In case you want to take cabs, use Yandex app and compare fares before booking. It is normally cheaper than Uber in Russia.
- Aeroexpress is a value for money mode of transport if you're a group and wish to reach the city from any Airport in Moscow. A group (max 4) round trip ticket costs roughly Rs. 1,800. Take Metro, from terminal station, for your accommodation.
- Use Troika Card for public transport in Moscow. Saint Petersburg also has a similar card facility.
NOTE: All the pictures in this article belong to Saurabh Singh and are not clicked by Gurjas Bal of http://art.eatstory.in/
This blog was originally published on EatStory.