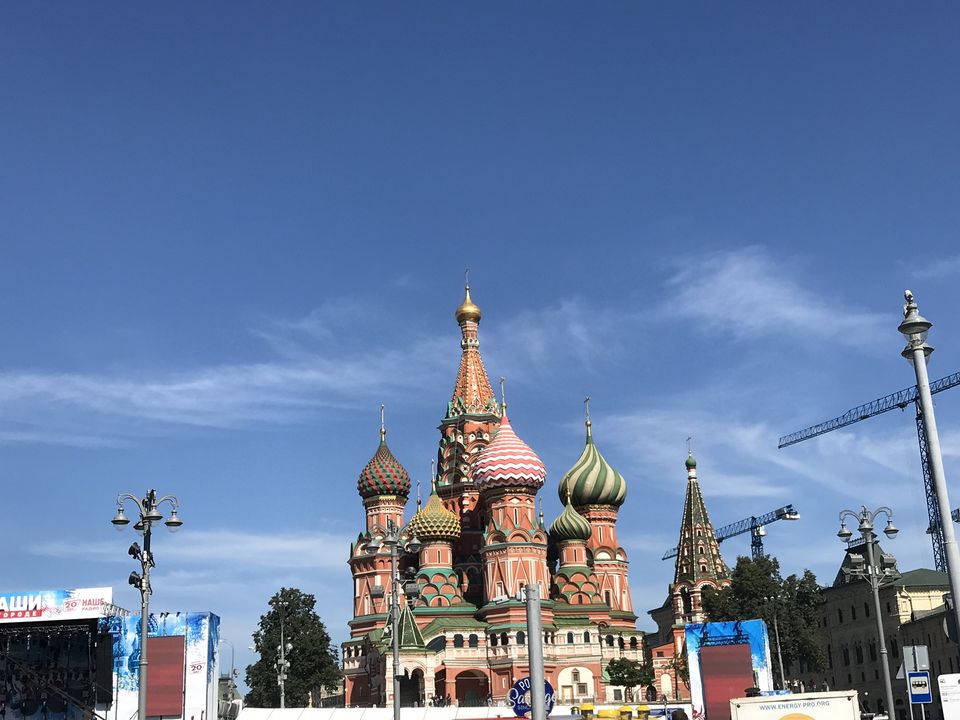 As I write this story, I must admit, Russia for once never held a spot high on my Travel List. We Indians, usually tend to be fascinated by European holidays but it is usually the Western Europe - the likes of France, Germany, Belgium, Netherlands that attract us. Countries like Russia or in fact any other Eastern European country hardly ever cross our minds for a travel journey. It was the same case for myself until one day I was exploring flight tickets all across the globe from New Delhi in the month of August this year within a specific budget. August, being the month containing some Public Holidays in India especially after none in previous months gives a little more motivation to travel. Another reason I got attracted to the destination was the exchange rate between the Indian Rupee and the Russian Ruble. 1 INR is almost equivalent to its counterpart i.e. Russian Ruble thus I thought this holiday can be done without burning a hole in the pocket.
Russia Visa for Indians
Getting a Visa for Russia is pretty easy. I have travelled to several Schengen countries earlier and thought the process would be similar where you would have to showcase all your bookings in advance (i.e. all flight tickets, hotels. etc) however there was nothing of the same sort. All you need to obtain a Visa for Russia is:-
1) An International Passport with its scanned copies of first and last page.
2) Application Form printed on the website visa.kdmid.ru
3) One colour photograph 3.5 x 4.5 cm with light-coloured background
4) Tourist confirmation letter - Now this is something different from several other nations. Russia asks you to get a tourist confirmation letter in advance from one of the sightseeing tour conducting travel agencies or from a hotel which states that you as a tourist would be hosted by them. If you would Google it, you will find several websites offering it for around 20-30 USD per person. However, I got it from the Hotel I had planned to book for my tour. The thing to note here is that if you are travelling multiple cities in Russia (for e.g. I travelled to Moscow and Saint Petersburg), you need to get it from individual travel agencies/hotels of those cities. The Hotels (both in Moscow and Saint Petersburg) i had booked took my credit card details and notified me that they would deduct 3000 Russian Rouble inclusive of 18%VAT in case I don't show up. Thus, my suggestion to you would be to get the tourist confirmation letter from the sightseeing agency/hotel you are certain to book as you would save up on the cost of getting the "Tourist Confirmation Letter". Since you would actually end up booking those tours/hotels, in a way you would get the letter for free which is a critical requirement for Russia Visa.
Once you submit all the above documents it usually takes a week for them to grant the Visa. The cost for Visa is INR 5700 if you also opt for the Courier delivery of your passport.
The Actual Travel Journey - Moscow & Saint Petersburg