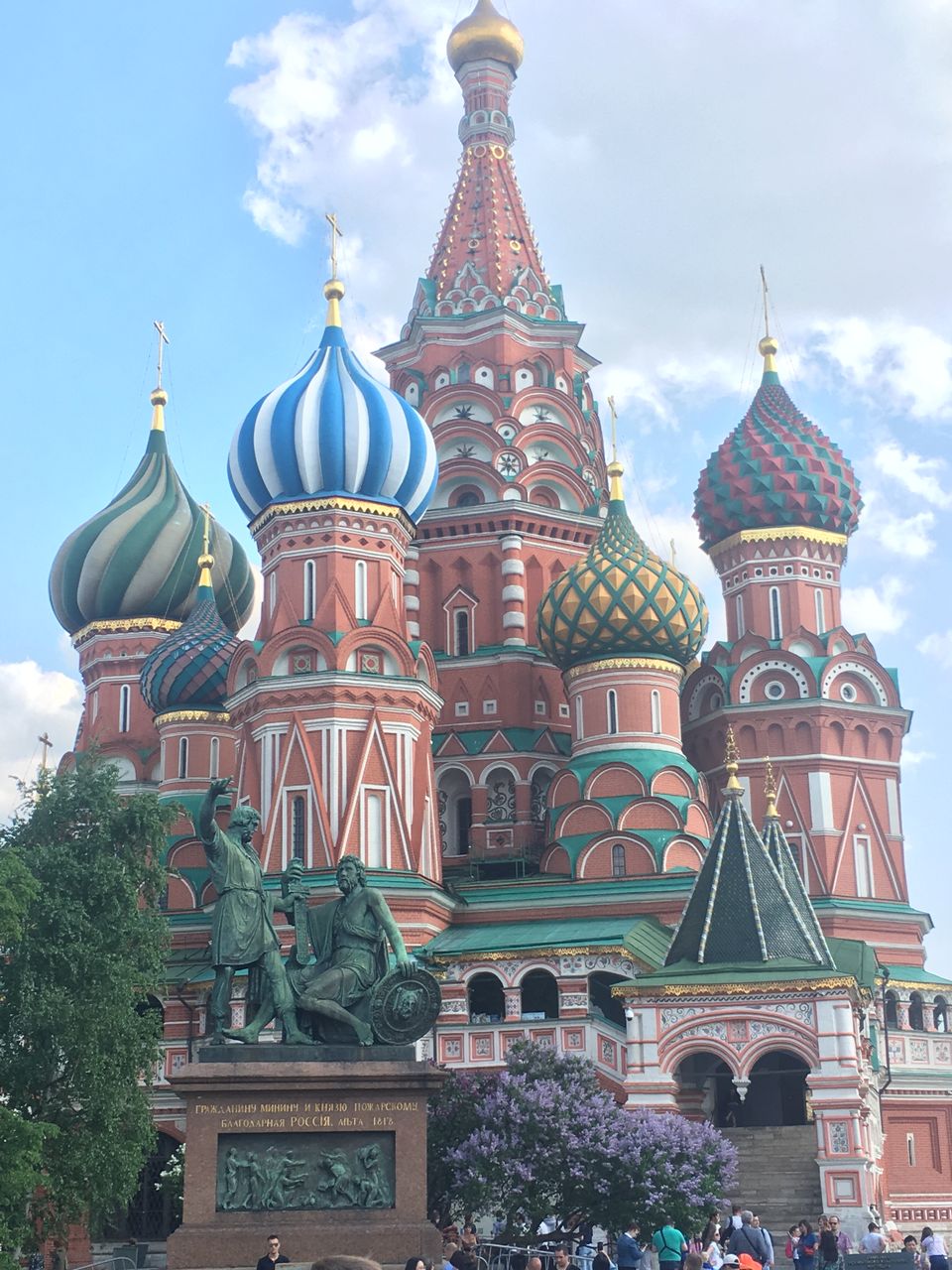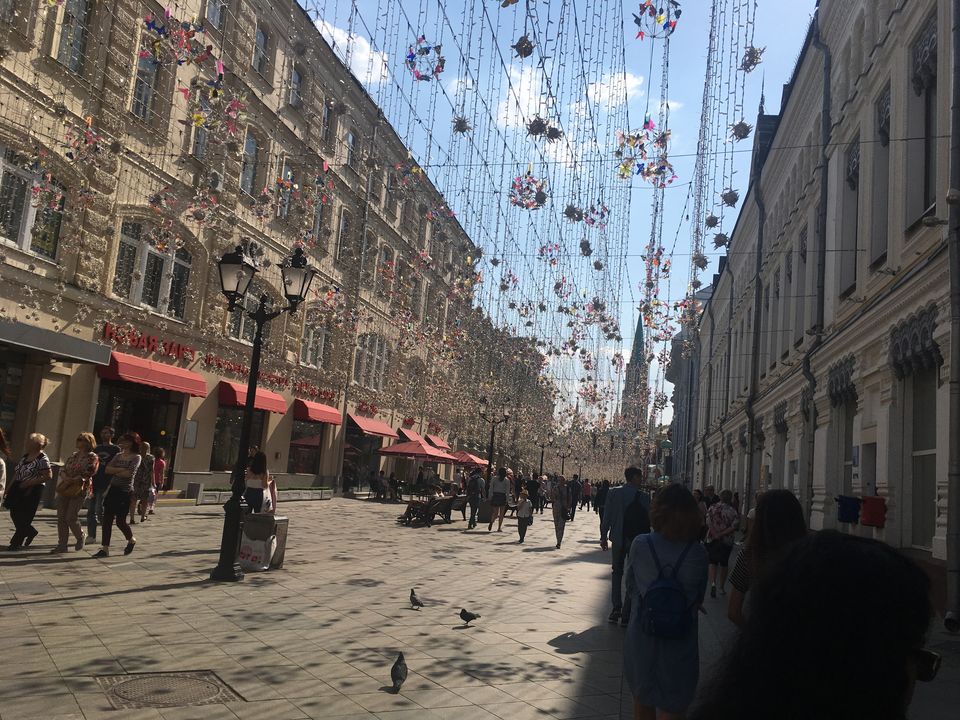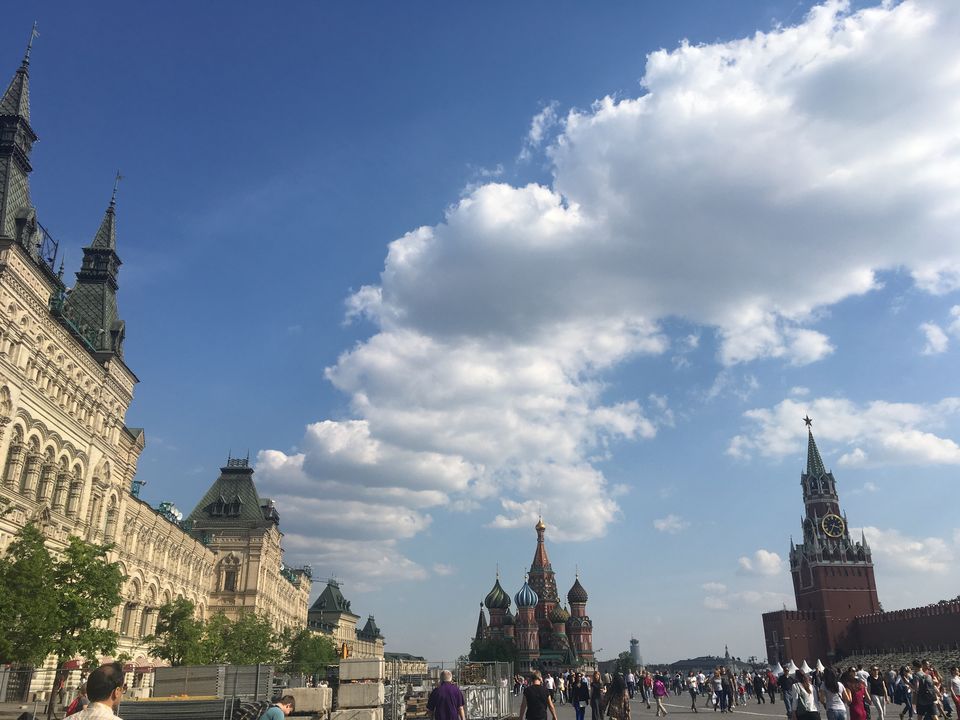 So a trip to Russia must be well planned looking at the weather. The largest country and closer to North Pole, has affected its vegetation and economic conditions.
It's a beautiful country with landscapes, cities, culture, varied food and people and so much to explore.
So it must be firstly decided as to what all do you want to see and explore in how much time.
We had one week to see Russia and we chose the two major cities St. Petersburg and Moscow.
Check the weather before visiting Russia. We visited during end of May 2018.
There are only 60 days in the year which experiences sunlight in Russia as told to us by bus driver and local guide at St. Petersburg. We were lucky to have seen sunlight so the weather was good.
I felt the change in temperature from cold to hot , form using heaters to using AC in just week.
The days were also very long. It became dark at 10 PM and sunrise at 4 AM. For those who would open their whiskeys and scotch before dinner, should do it after drawing the curtains to feel that it's evening.
I would advise to check the flights. We didn't get direct flight from India and had to reach st. Petersburg by changing flight from Moscow.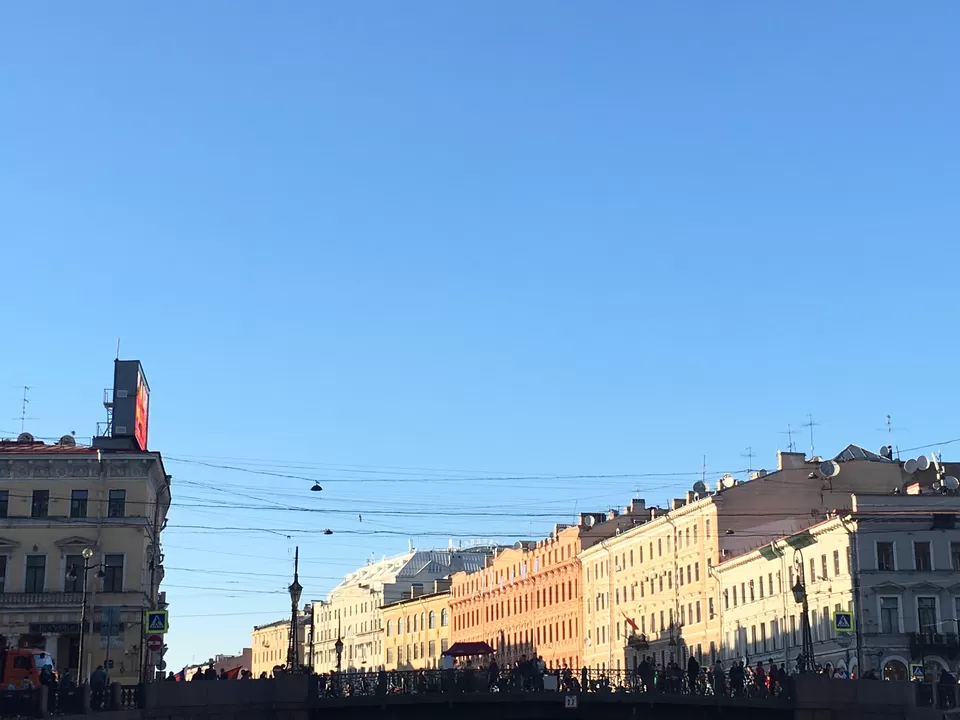 From India mid night flight, reaching Moscow early morning and then taking domestic flight to st. Petersburg.
The traffic is bad in Russia. So plan your trip keeping in mind. Avoid usage of roads there the least.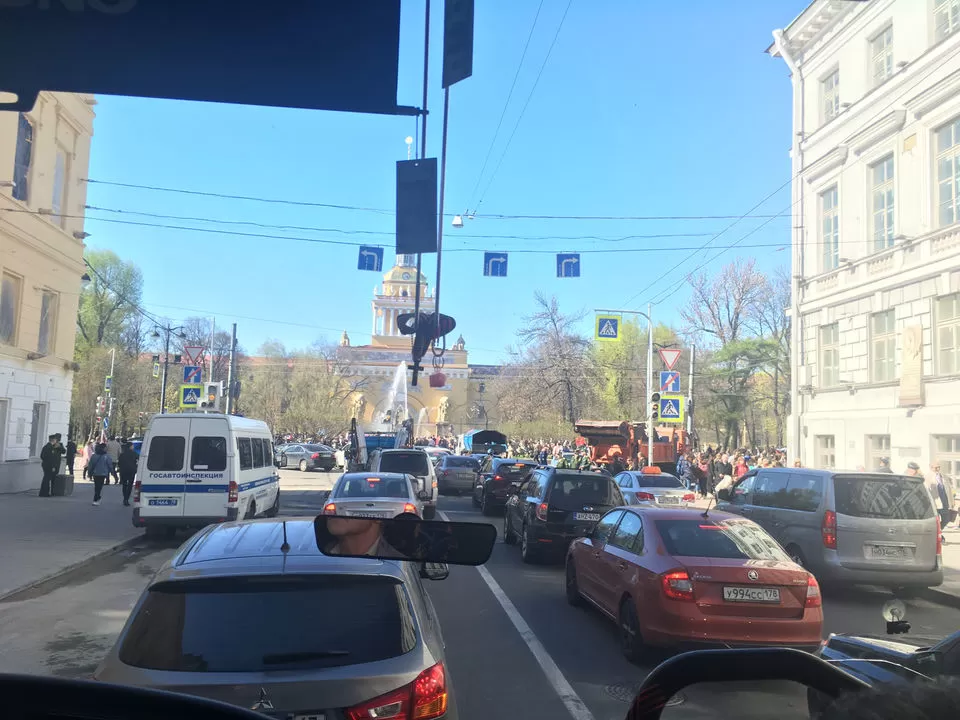 St. Petersburg is a historical city, with lot of cathedrals, museums and historical sites. The whole city is a planned city for residential purposes. The building on the road are all well maintained, beautiful architecture and symmetrical to give city a planned look.
Residents can park their cars on the road and this causes lot of traffic.
Streets are good for pedestrians too.
It's overall a small city and can be covered on foot, while enjoying the river Neva and the buildings.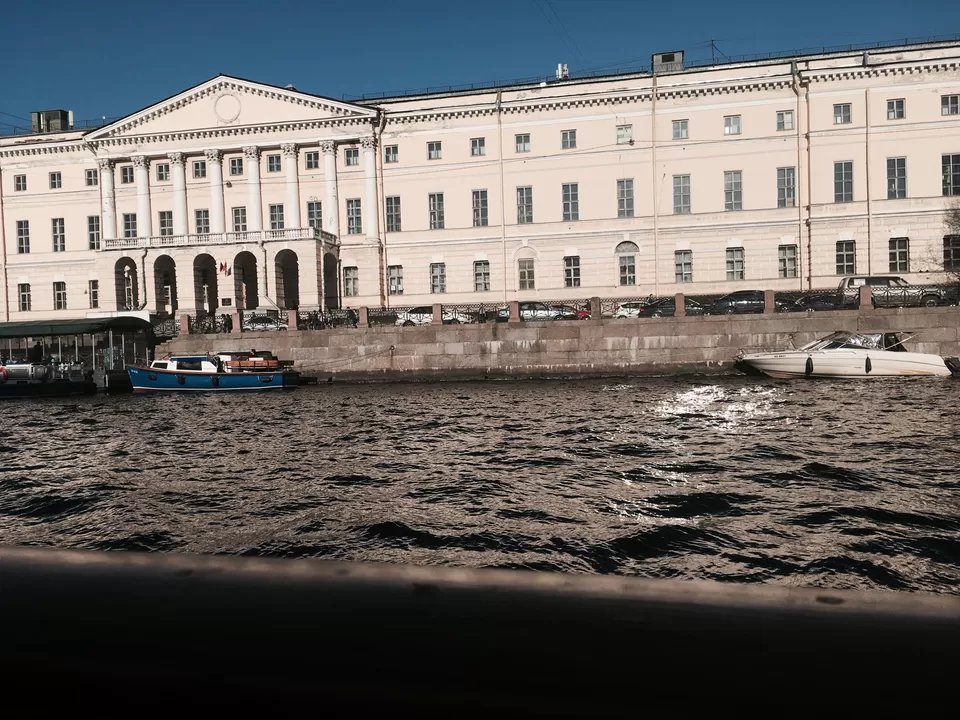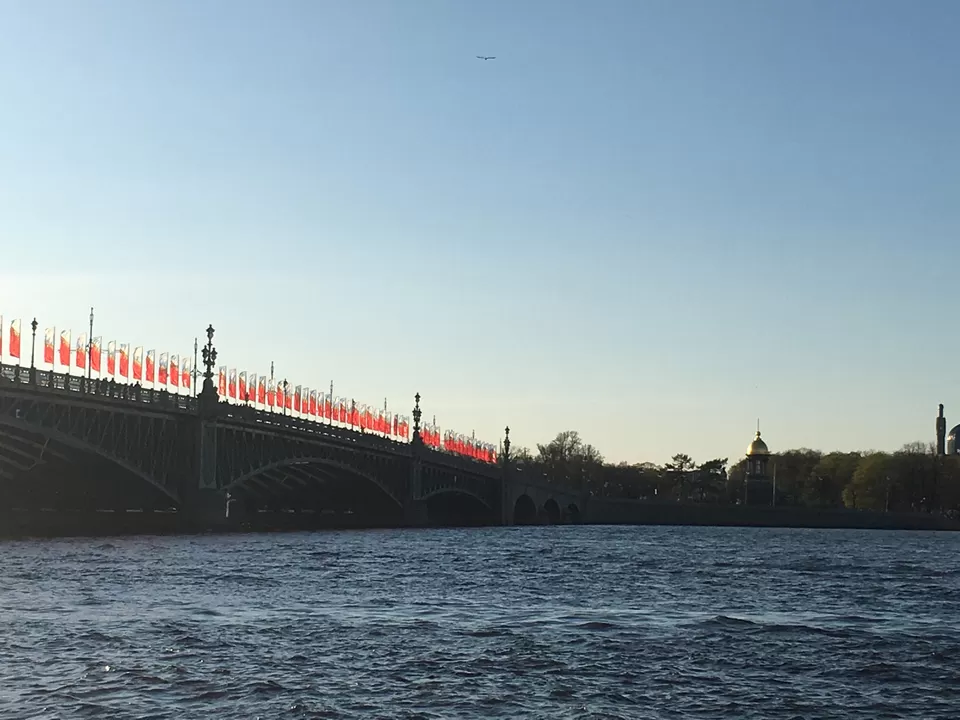 The cruise on River Neva is a good mode of city tour. The guide can also explain you the history and you can enjoy snacks and drinks in the cruise.
Famous sight seeing places require huge que to buy tickets. Hermitage museum is a very famous and huge one. It has beautiful carvings, famous paintings preserved and roman statutes from ancient times. It is highly recommended who are interested in things like these.
These two would take up major part of your day.
Do try Borshe, Russian salad and vodka.
It's not a very vegan friendly place if you want to go for typical Russian dishes.
You can find some indian restaurants if you looking for such.
At night, check out shows for circus and ballet. Swan lake is very popular show in St. Petersburg.
Even though I did these in Moscow at the famous Bolshoi theatre.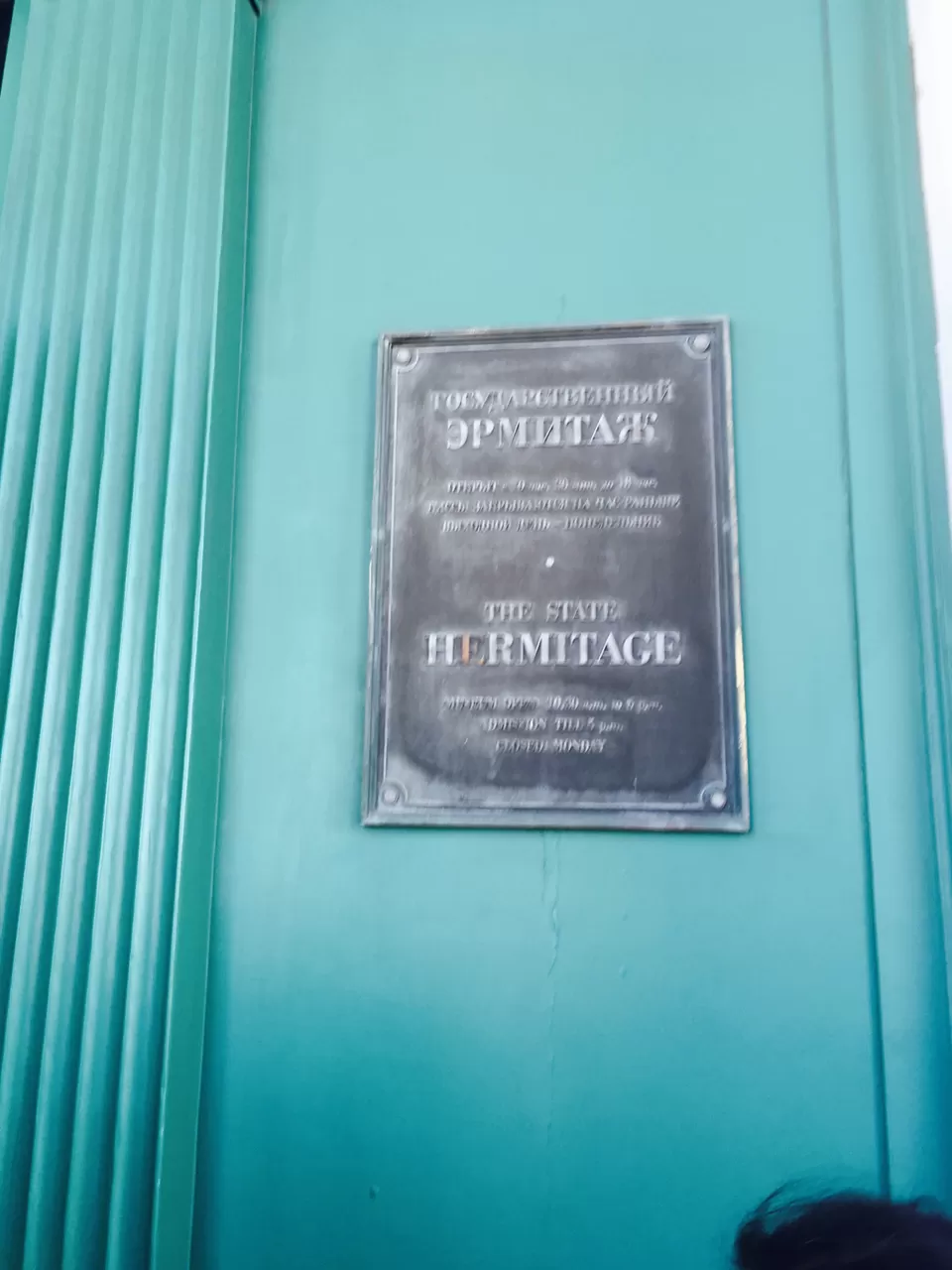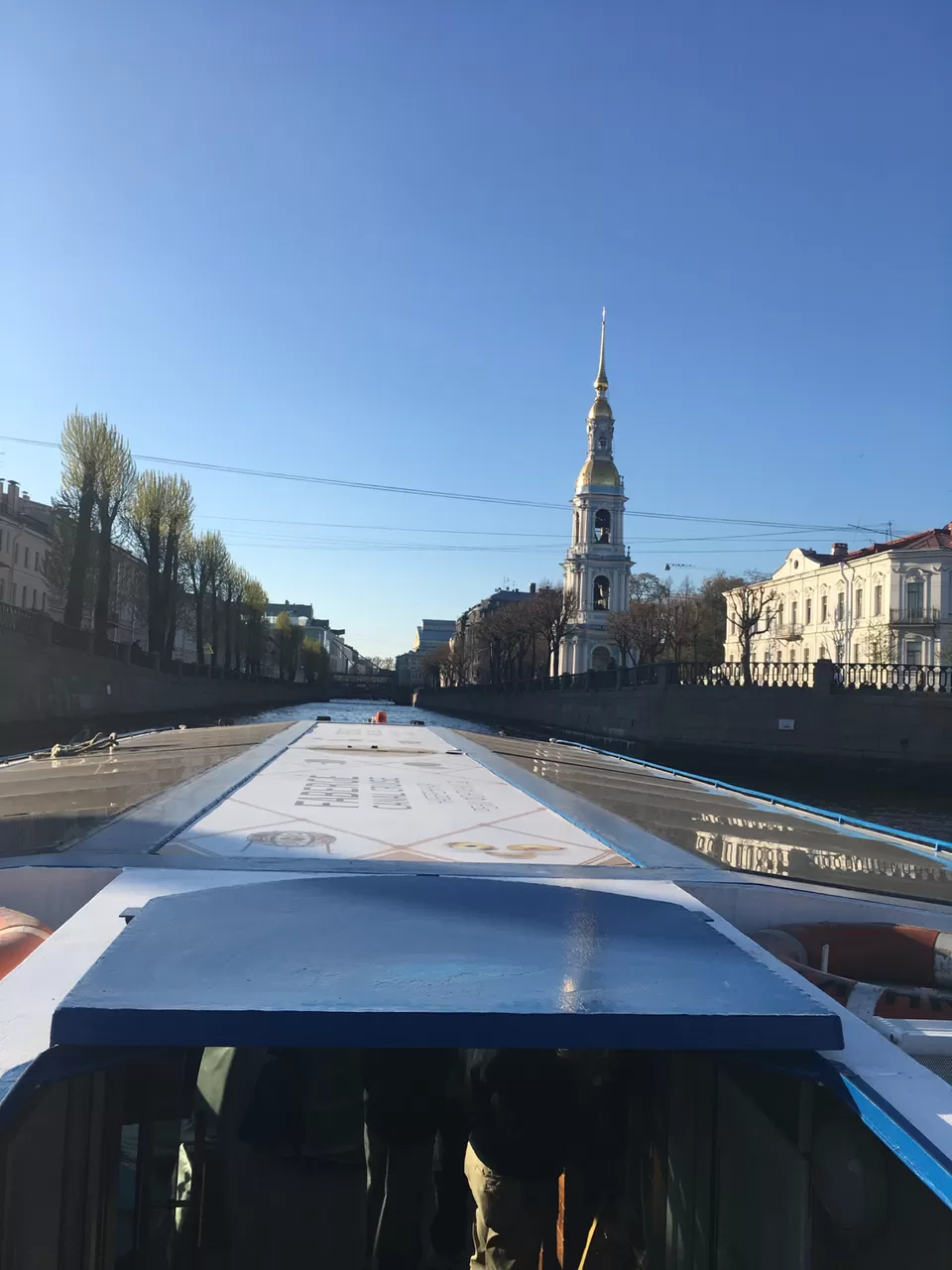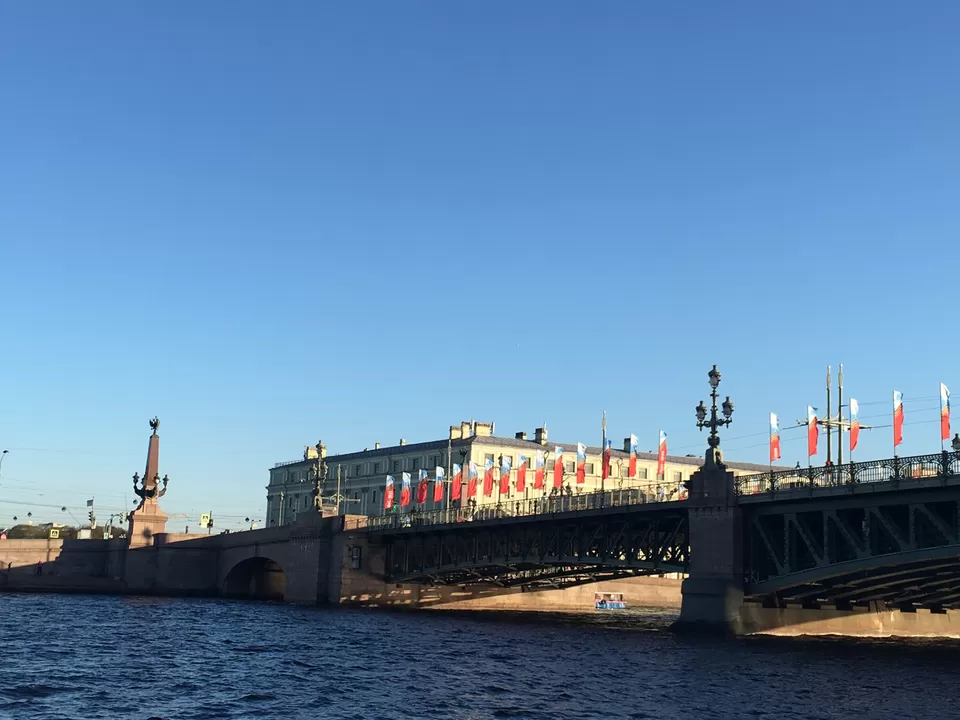 The Hermitage museum in St. petersburg is a must visit for almost every person with varied interest. It is huge and often tiring too, but it is worth the visit.
The beautiful architecture inside, Depiction of cultural heritage, Famous original painting of famous artists, original roman and Greek statutes, Big chambers and Walking Alleys. You will be able to see all of these with your naked eyes, right infront of you.... it was Oh My God moment for me in the museum... Rather Moments..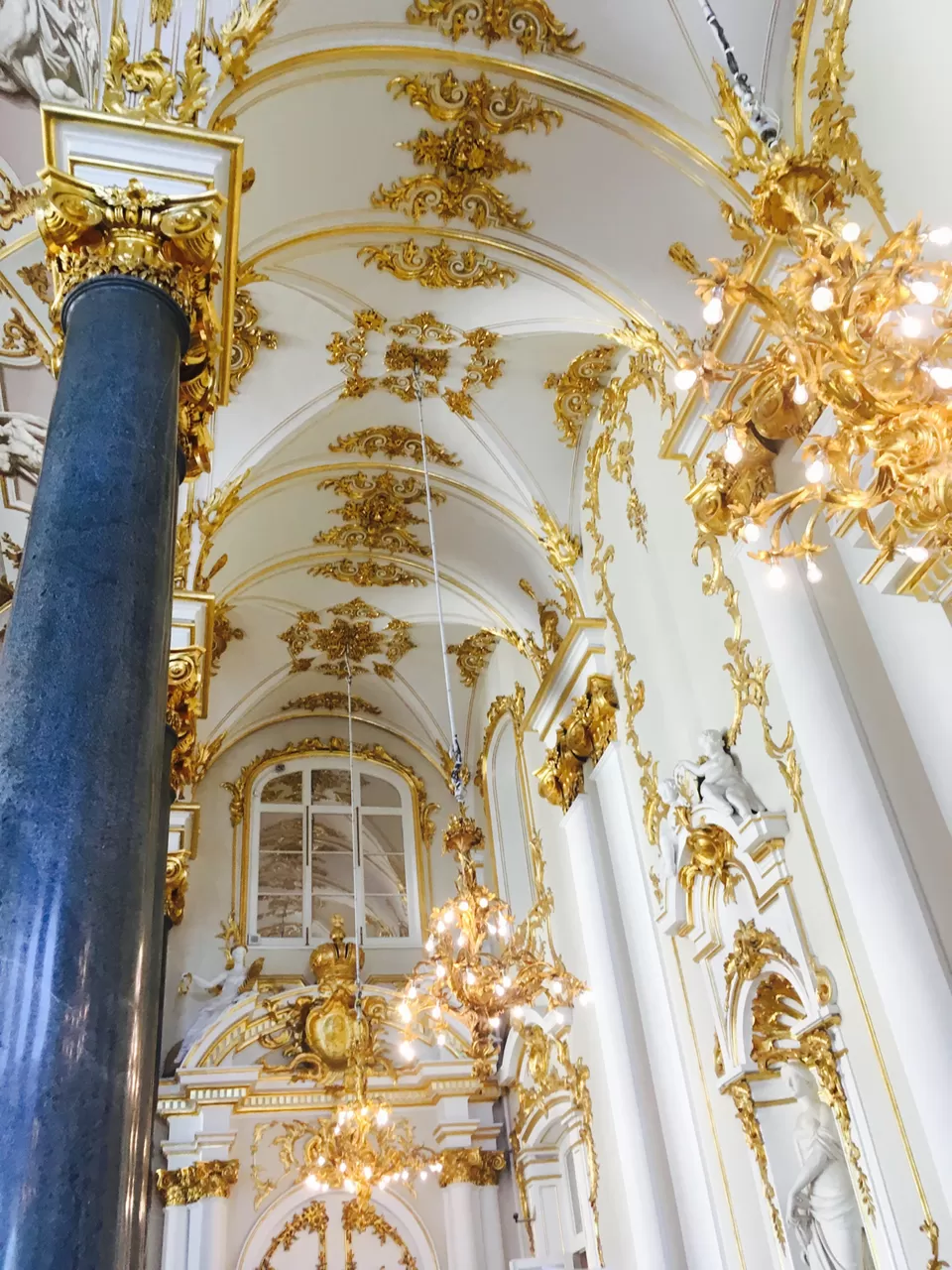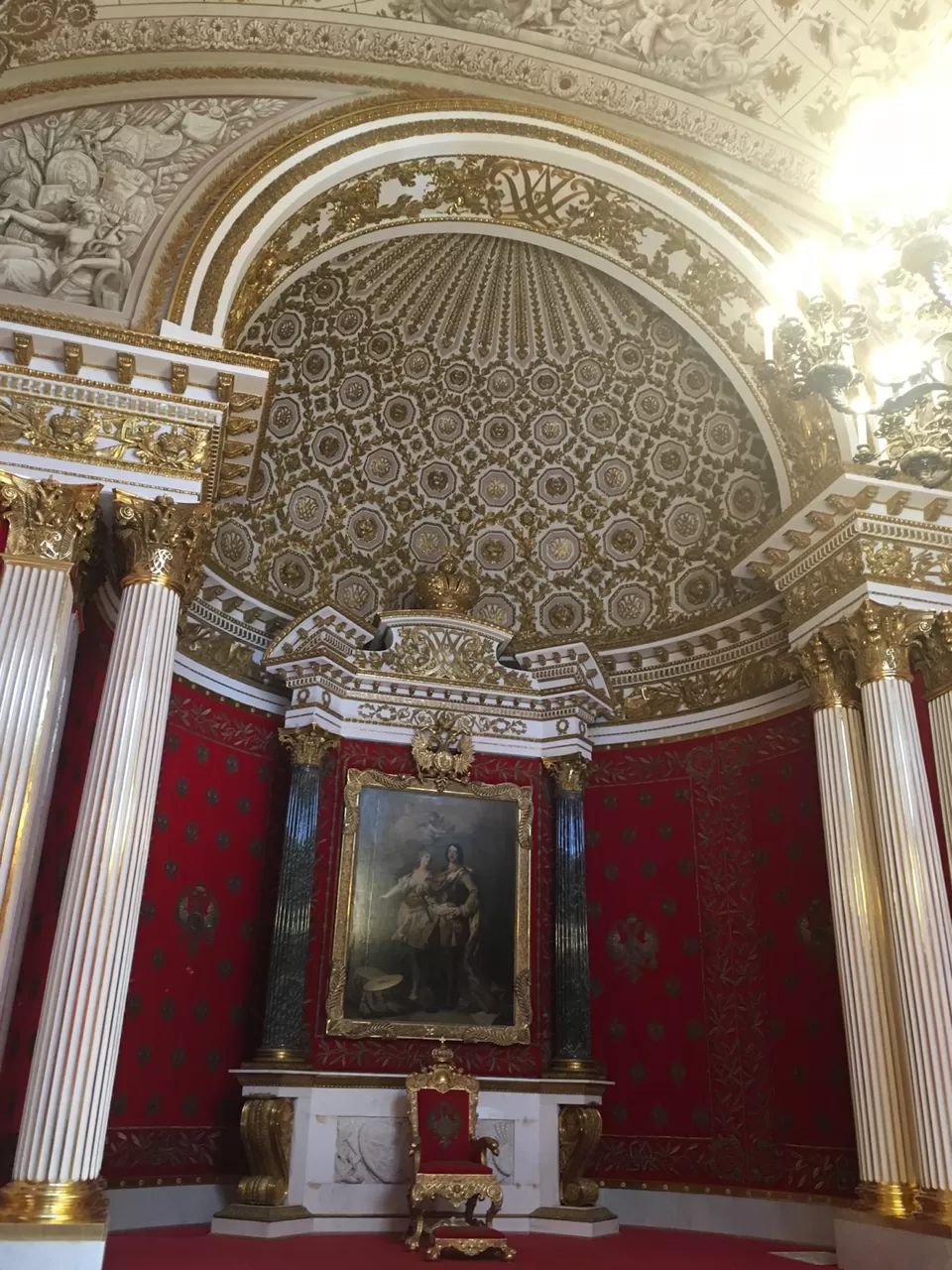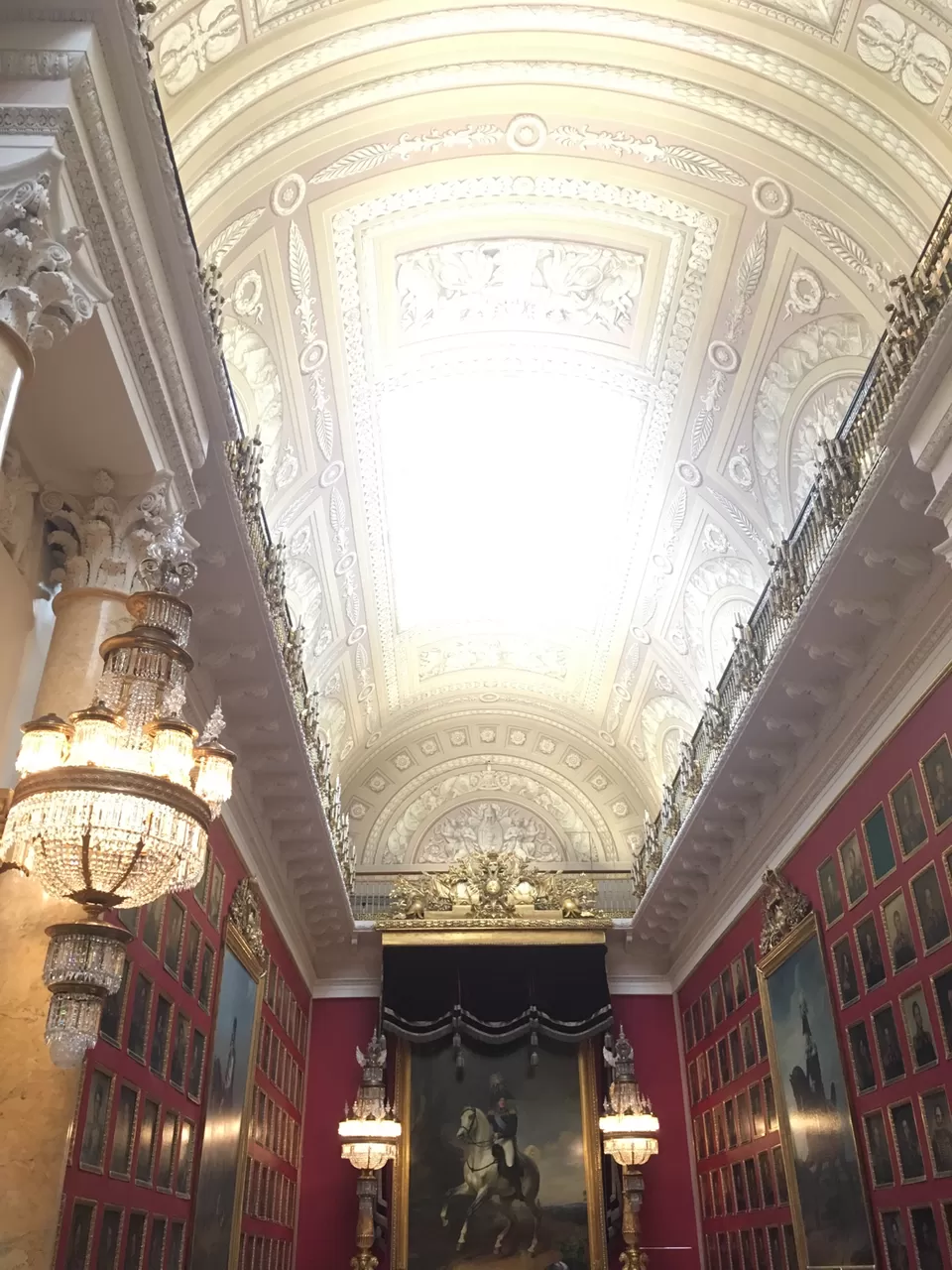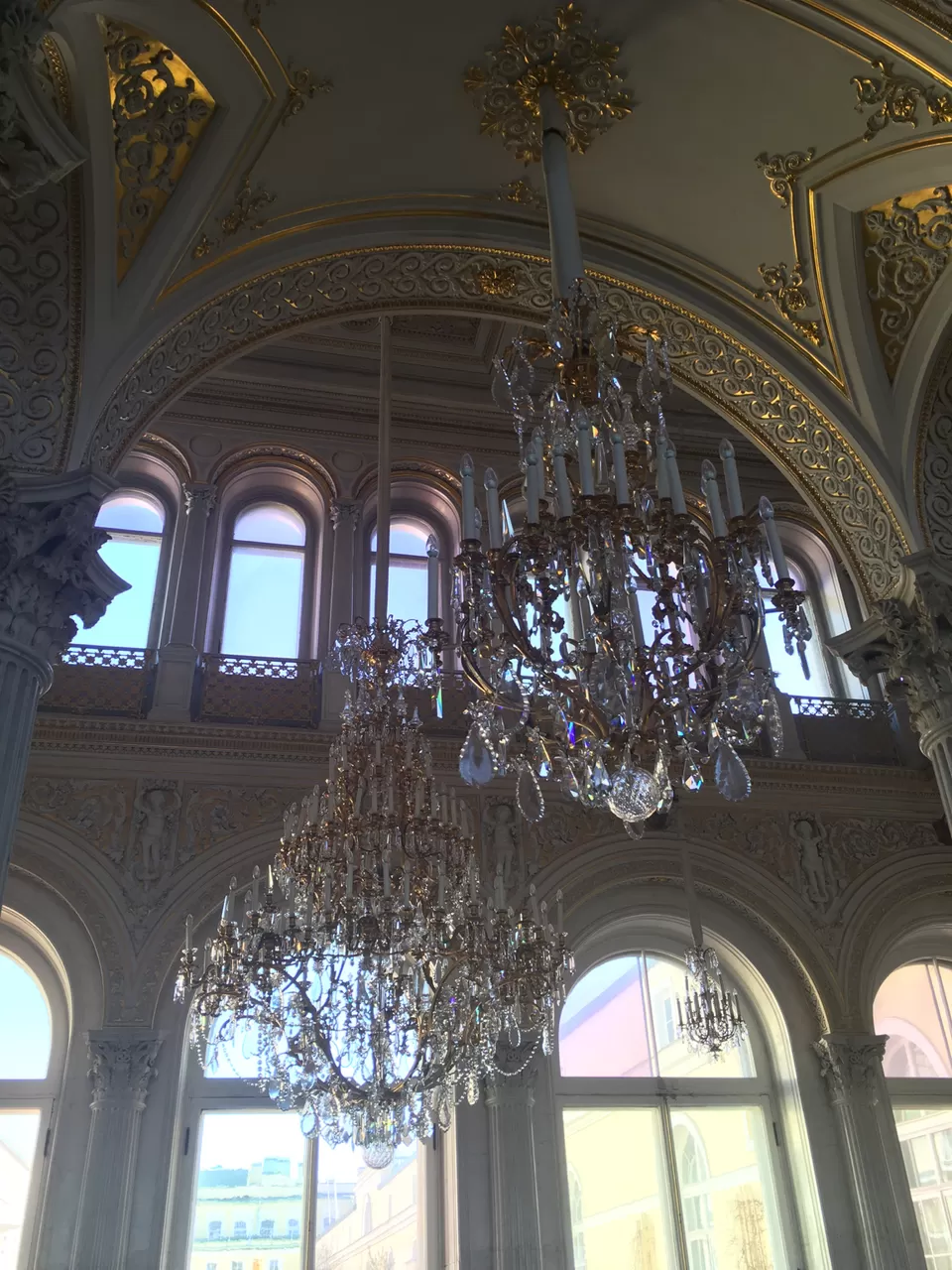 The other must visit places in St. Peters burg are :
Vasil'yevskiy ostrov: This is a historical Square with Red pillar in the centre. This marks the struggle during historical time. This square is pretty and important as the tourists can shop souvenirs here. This place has major official buildings around this square. It is a nice place to sit, chill and have coffee with a nice view of the Neva river. Old st. Petersburg stock exchange is also here.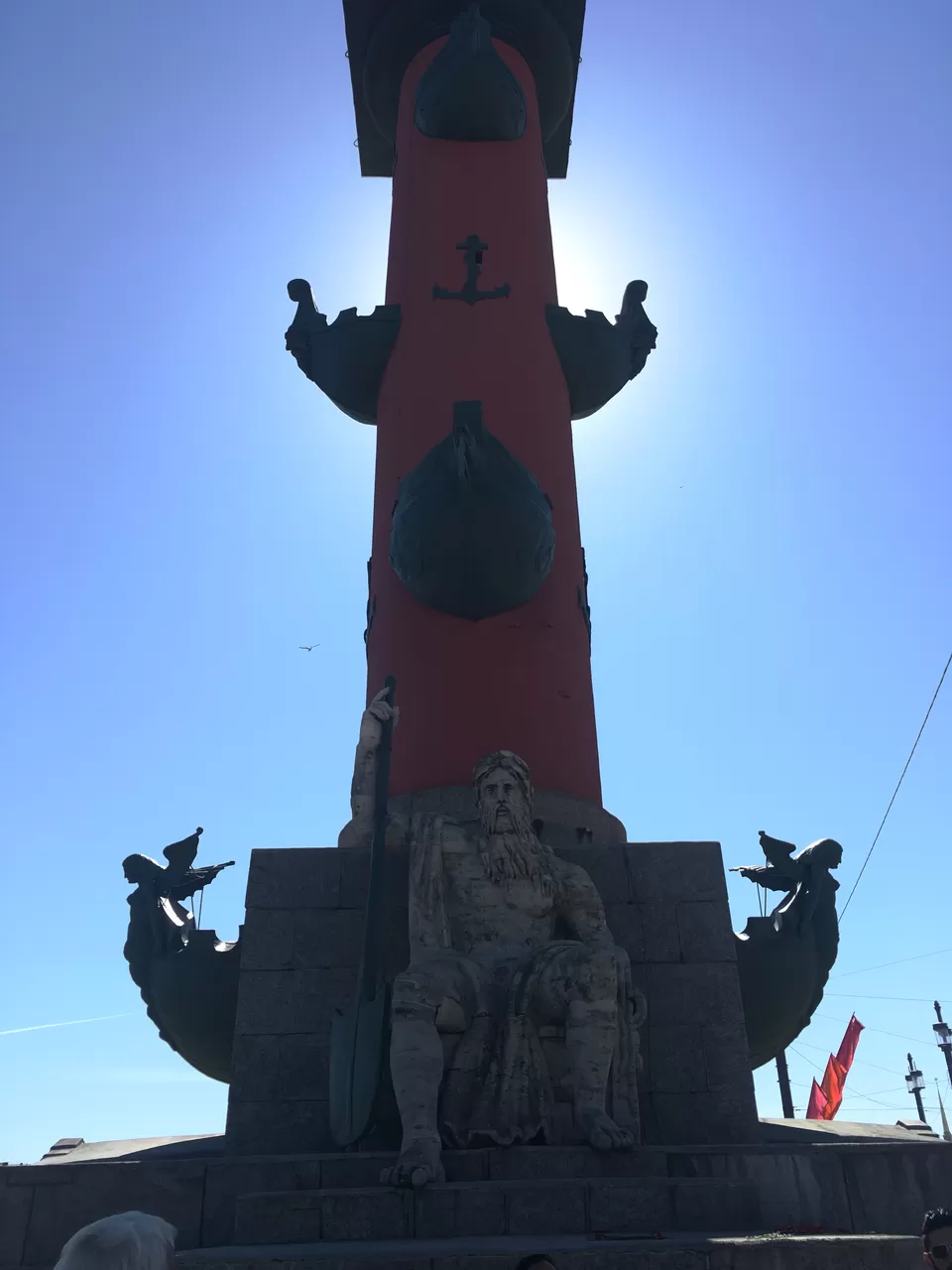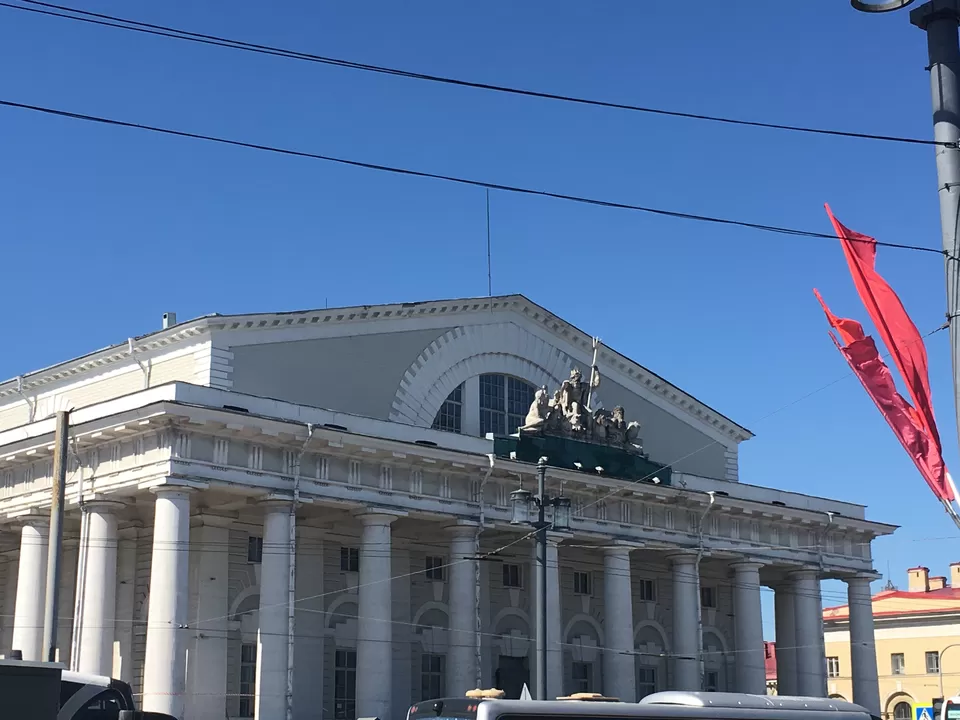 The church of the Saviour on Blood is one of the beautiful churches I have seen. If you look at the tomb of the church, it is like a fantasy world or a disney world where the roofs were made of Ice cream cones. It is beautiful and colorful.
This is a must go place to see the interior as well. The flooring and the ceilings are beautifully made. Mosaic art with lot of golden plating work done giving it a spectacular look. This beauty is well preserved and hence, will ask for entrance fee as well. But i would recommend you to spend it on this and see if you are fond of history, architecture, culture or Christianity. you will see the spot where Alexander II died inside the church.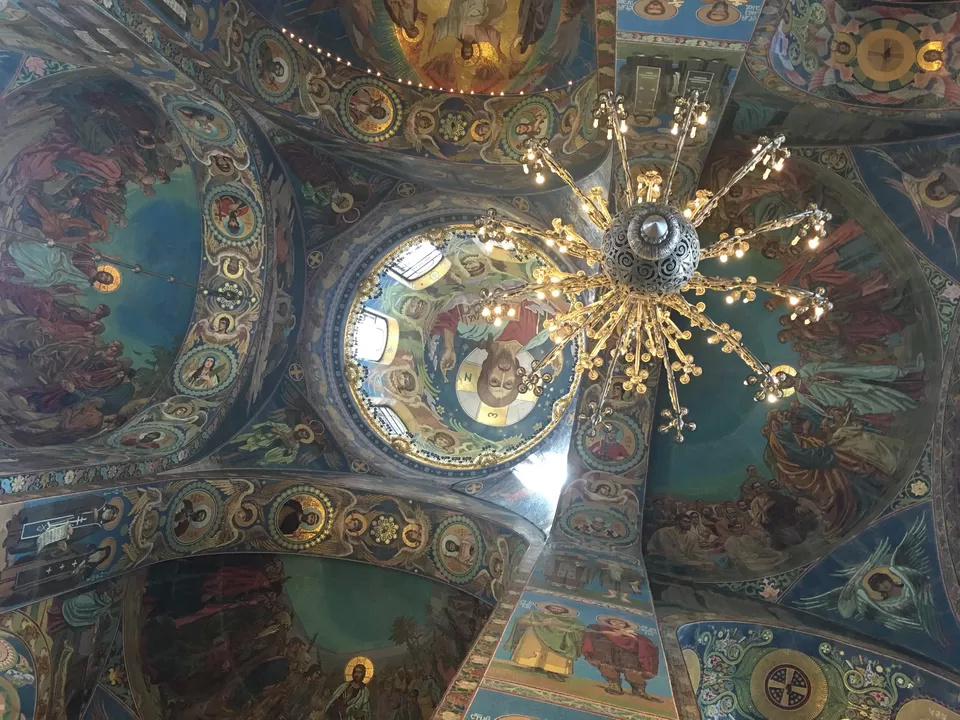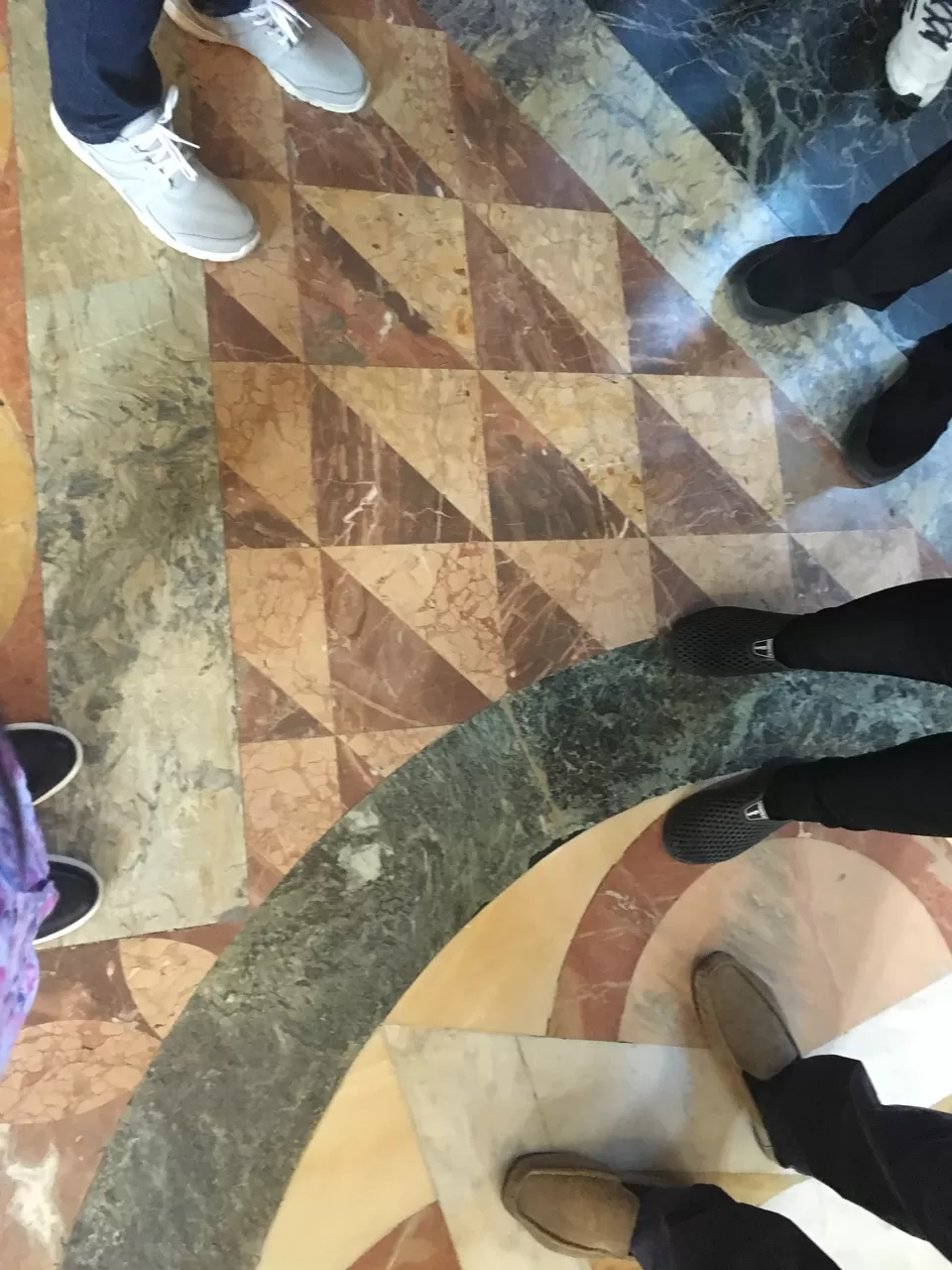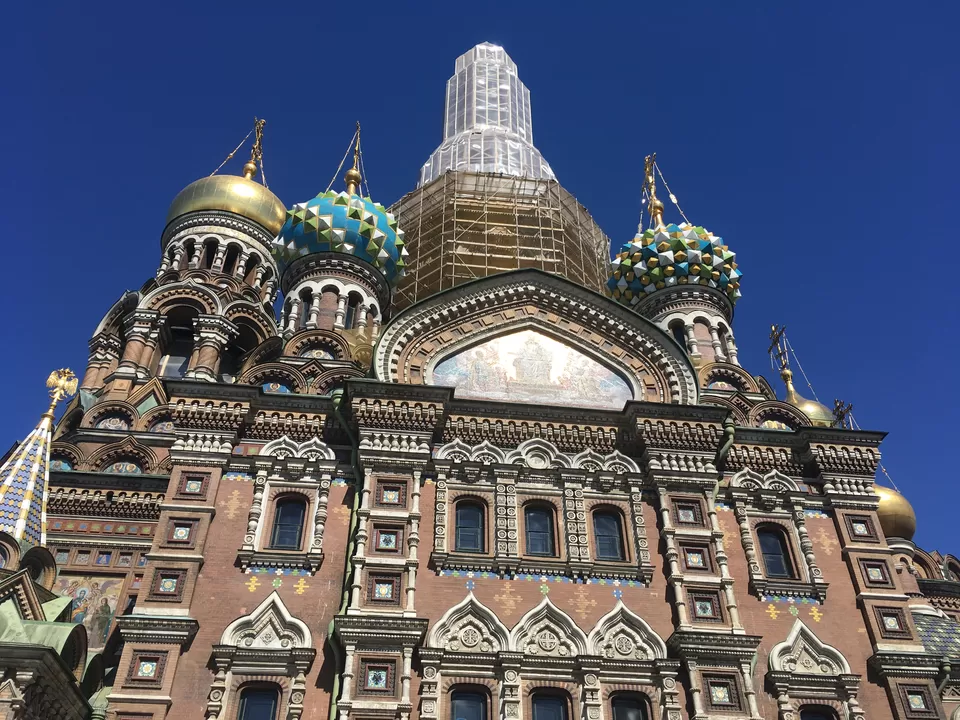 Time for some Russian salads and soups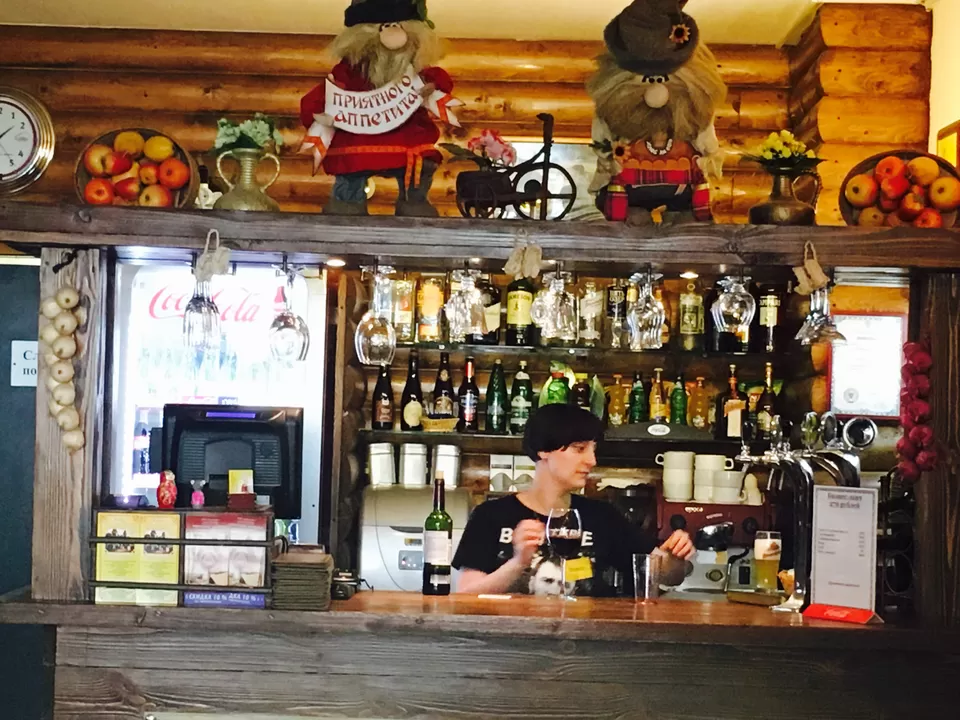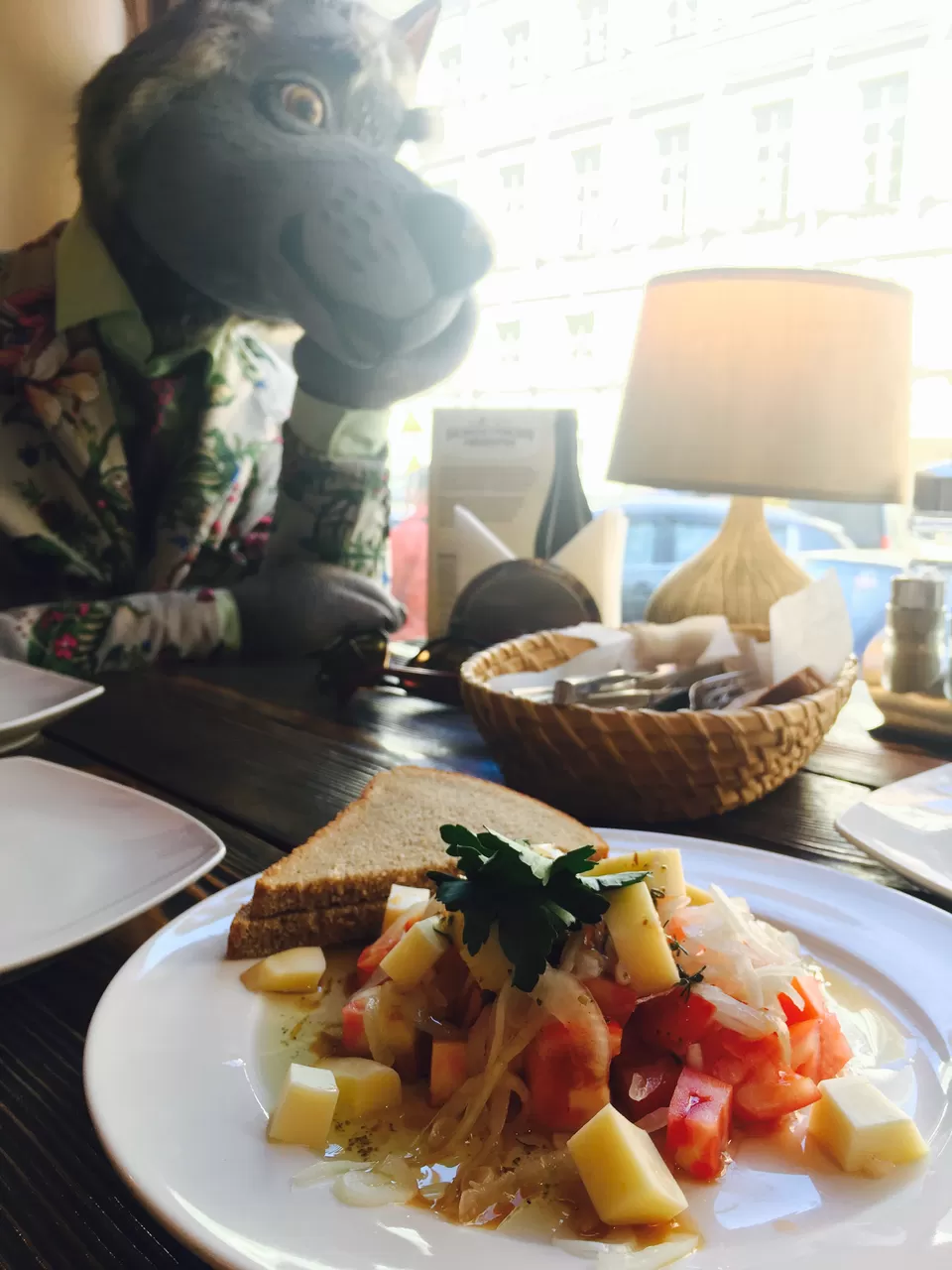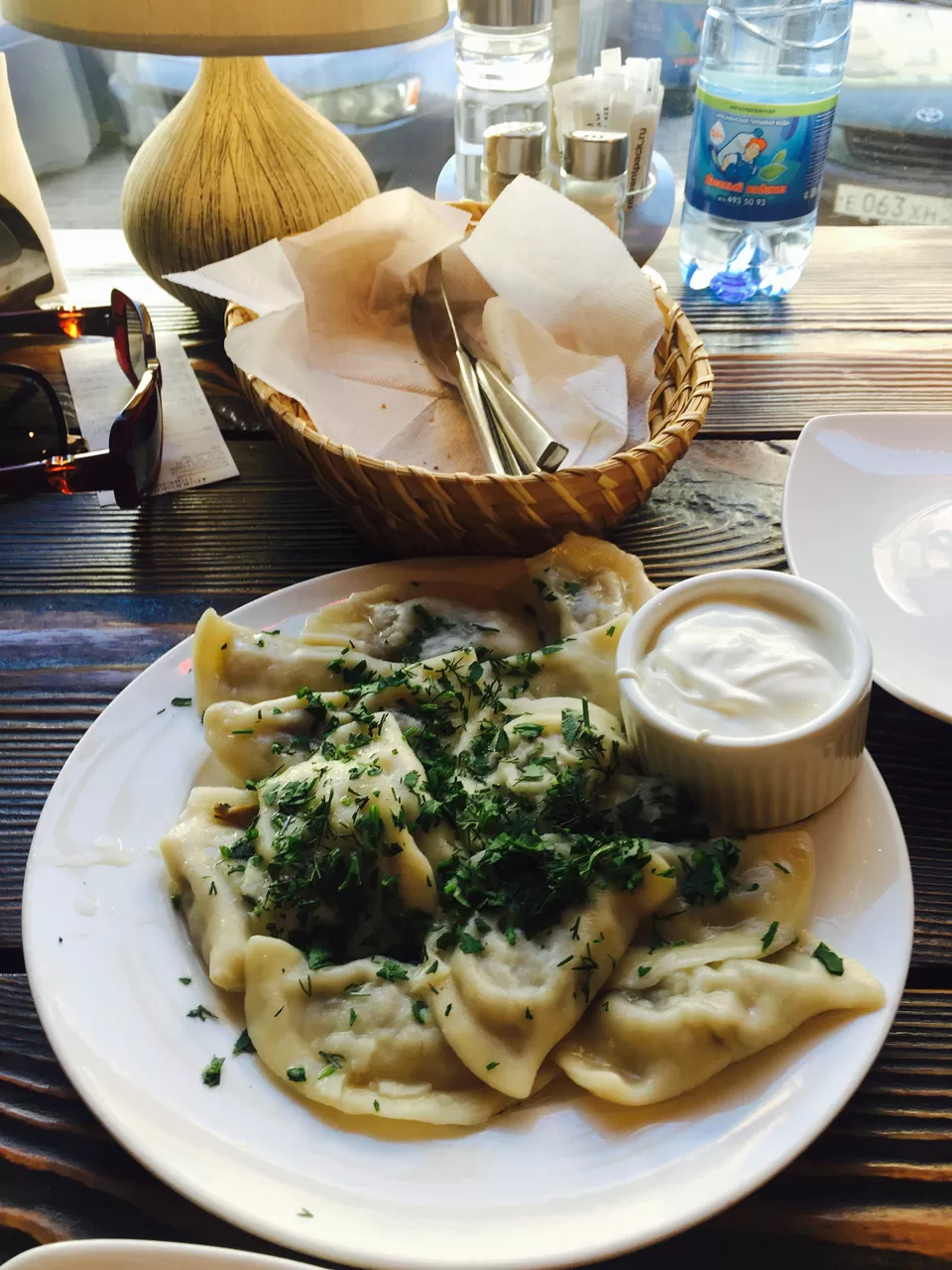 You can go for Hop on Hop Off for city tour. It is a good option and you can explore lot of places.
St. Issac's Cathedral is the largest orthodox cathedral in the world. And truly it was huge.
Taking the train to Moscow. This will take up your 3/4th day and then maximum you would want to do is look around the hotel and maybe explore the local supermarket maybe. Though the train journey is not tiring. Each car of the train has its pantry for tea and coffee and some snacks. In each cabin, there is a television with mostly Russian channels, cloth slipper and some snacks for each seater.
But we went on the night tour. Yes.... Moscow is known for its nightlife. There are tours for nightlife, lot of pubs and cafes to Hop in......One must definitely check out the night life.
Moscow has wide roads and much better traffic system . Locals are very particular about U-turns. Even if the road has a gap, the U-turn will be still made at the end of the crossings. No parking area on the road and very civilized when it comes to road ethics.
Must see things at night: Walk at the red square, Moscow state university, Arbat street, Gorky park, go to the hill top to see the river and the city lights and the Business centre. Moscow is a very gorgeous city at night.
The very famous Red square is huge area in red walls, red bricks and red architecture. It is historical site plus also holds lot of importance in current political and national activities. It is huge and exploring this place will take you more than half of the day.
The popular St. Basil Cathedral at the red square is pretty and built like a fairy land. Even the interiors are such that I felt the doors are made of candy and its all so cute and pretty.
The Gum Mall is huge at the red square. It is the worlds largest departmental store.
There are shops for souvenirs and other branded stuff as well. The wall of red square on one side is neighboring the governance and sovereign buildings.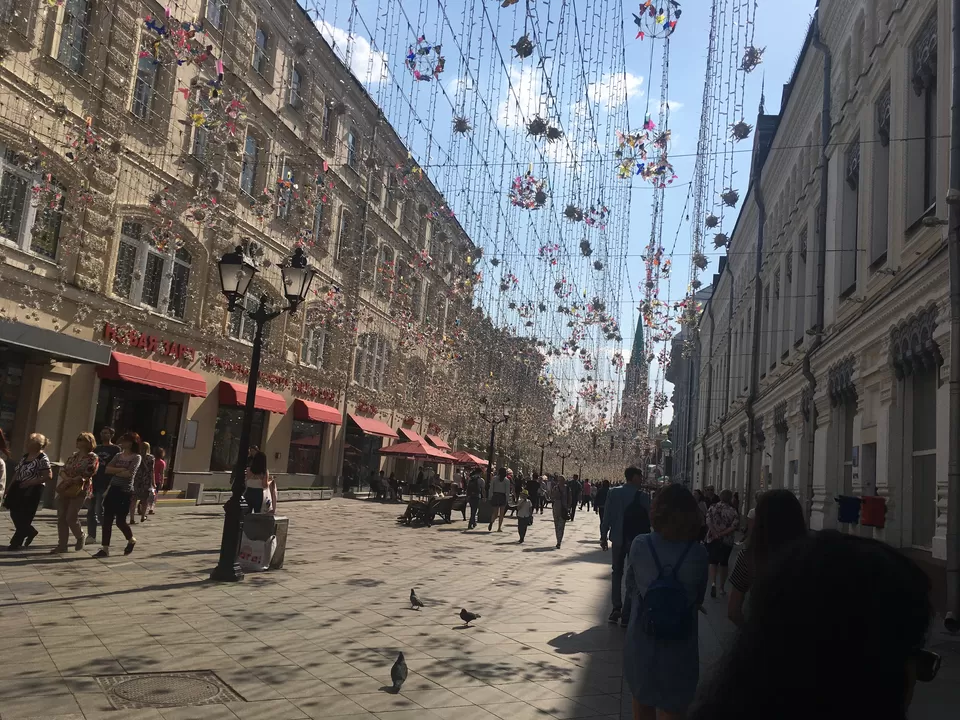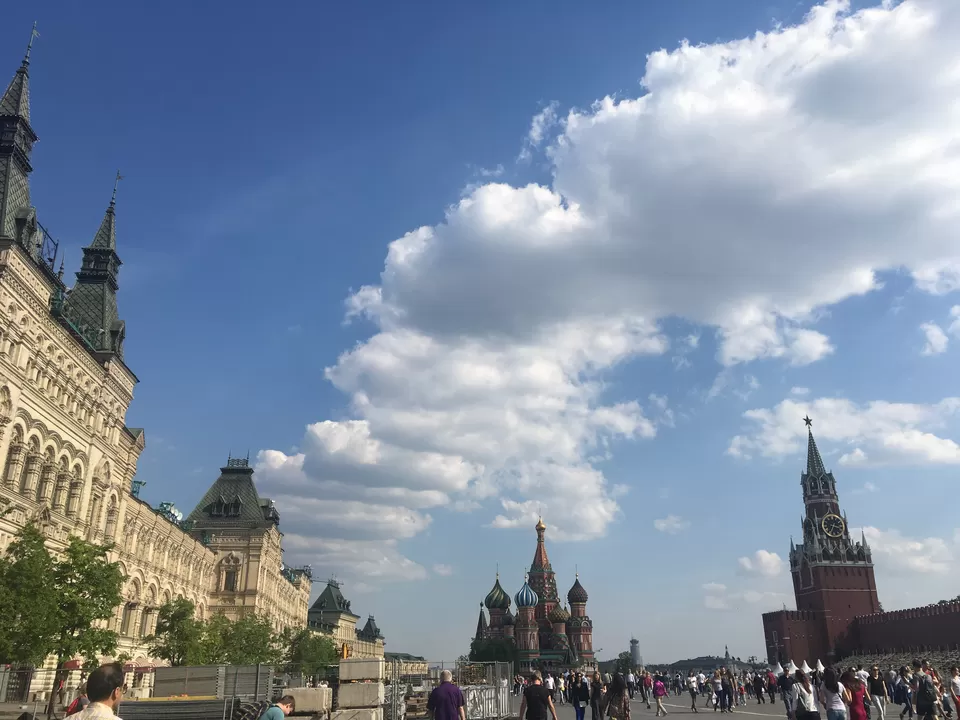 Right across the road of the Red Square area, There is Bolshoi Theatre. you can buy tickets online. We bought from the box office itself. Be careful of the black market prevalent here. They will sell you at higher rates. This the largest Ballet theatre in the world.
Next day we went for city tour and the Circus.
There are lot of places to visit. one can choose as per their preference. I chose planetarium, which was huge built in shape of rocket flying, the satellite tower, Novodevichy convent and tulip garden at Moscow University.
In the Evening, We saw the Russian circus. It reminded me of the Bollywood old movie "Mera Naam Joker".
If you want to shop local stuff, go to Kremlin Vernisage. But beware of pick pockets. This place is like the local market for all. You can get all Russian items for cheap.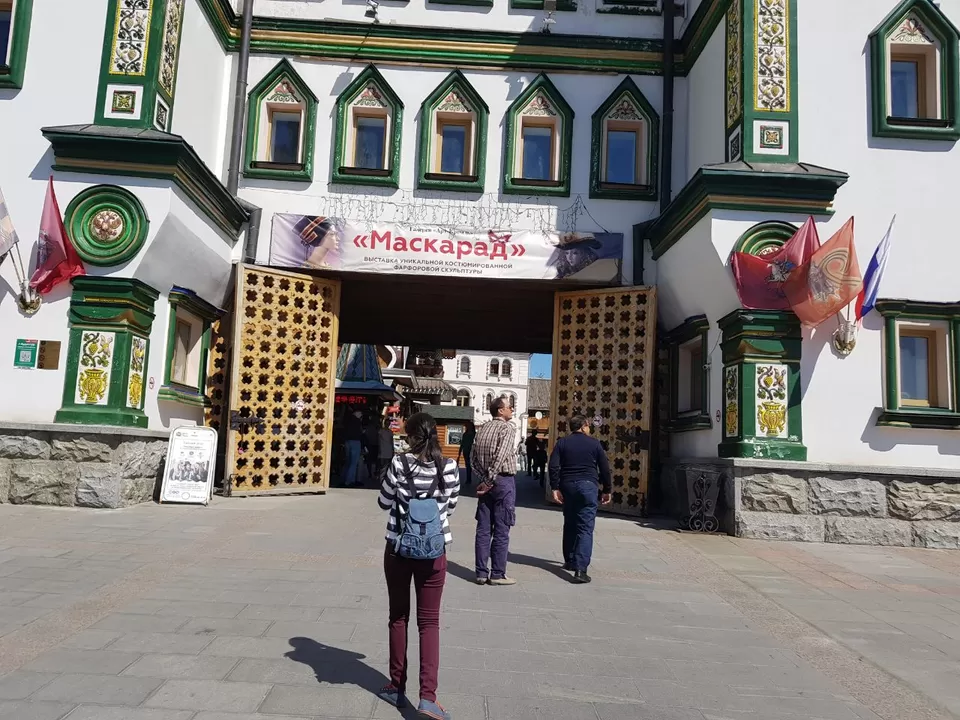 Kremlin tour is about exploring the fort and the government area. The house of President and his governance area are all part of Kremlin.
This will include few more churches where the royal family visits,their palace can be seen from outside. The entry is restricted and is only with permitted guides.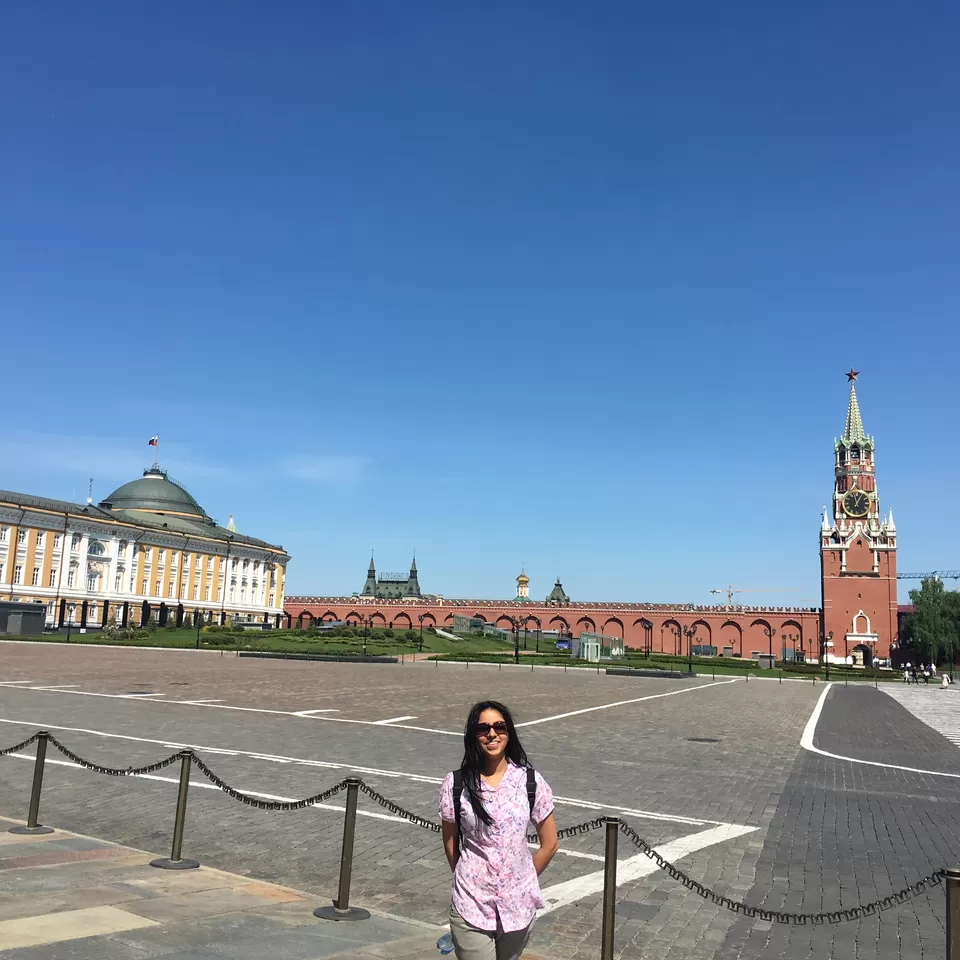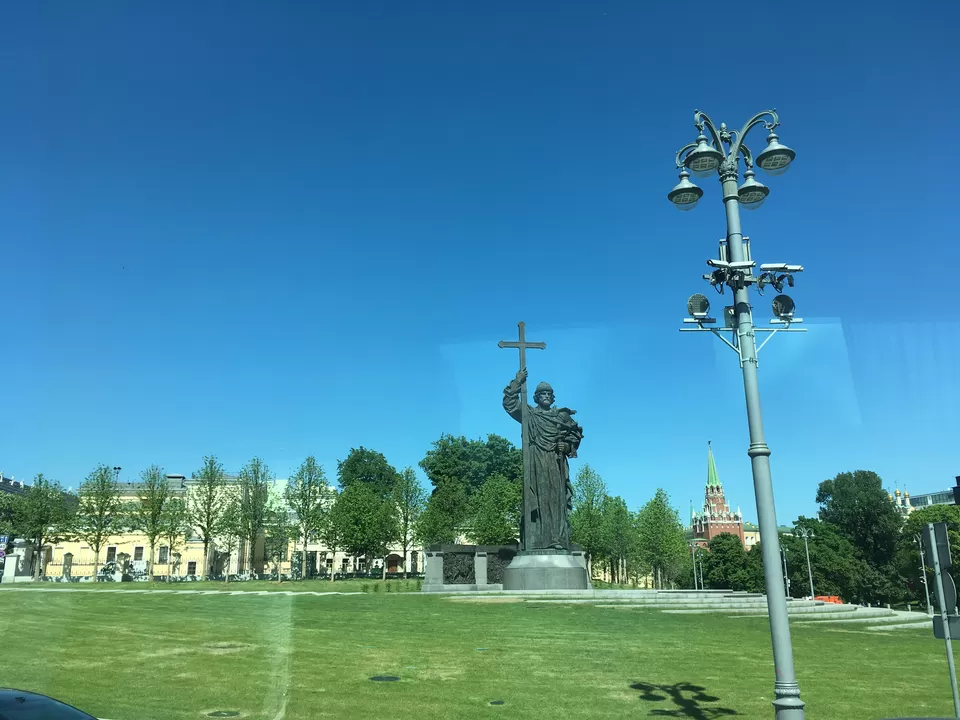 You can choose to explore any other place in Moscow. I explored the food and desserts.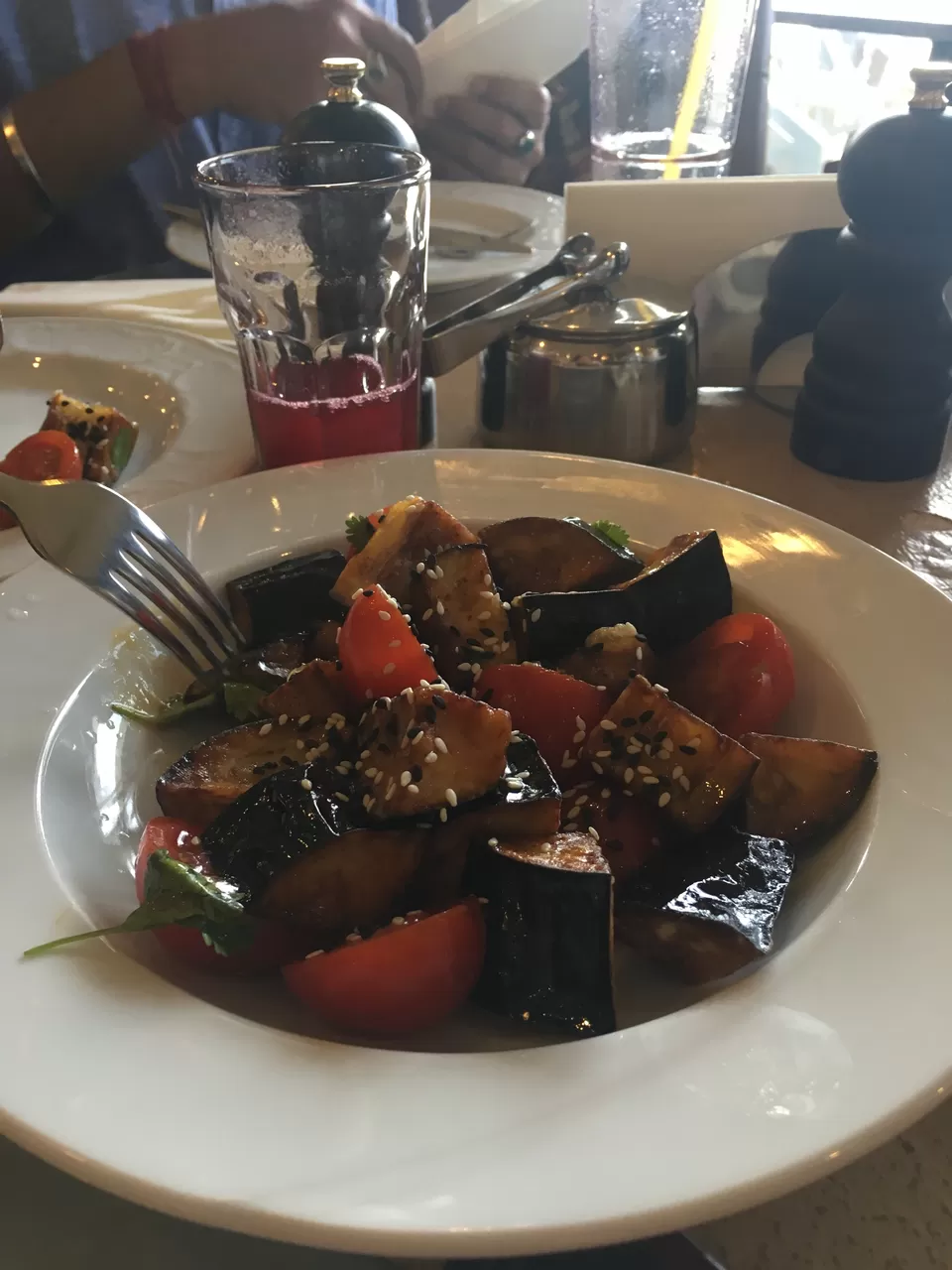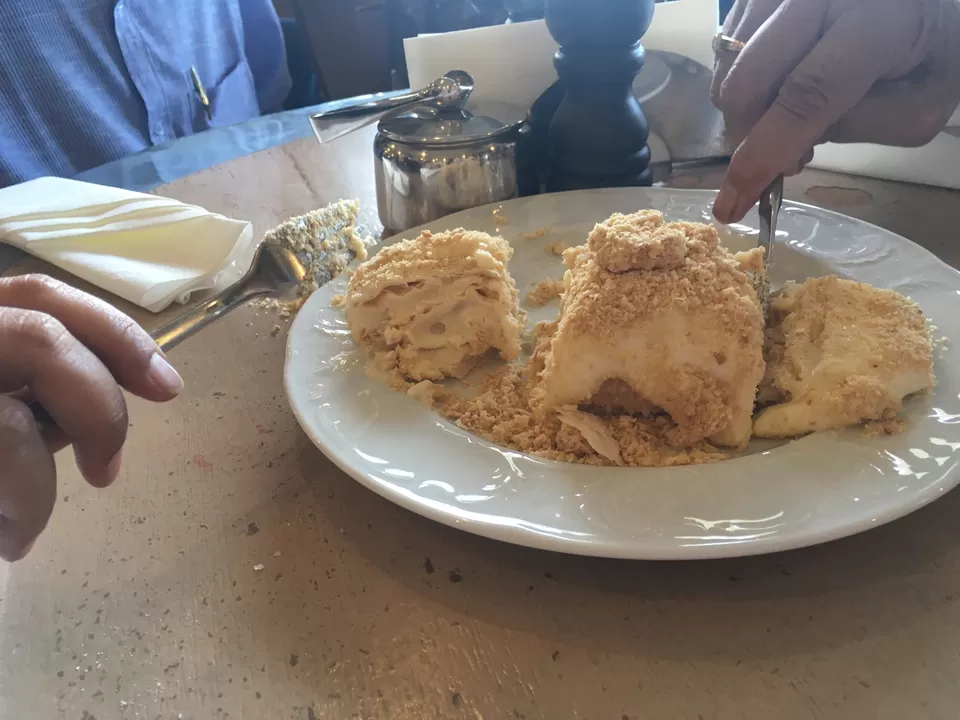 Next day fly off back home......I definitely bought some vodka back home and lots of memories and yes...... recipes of Vegetarian Russian Salads.