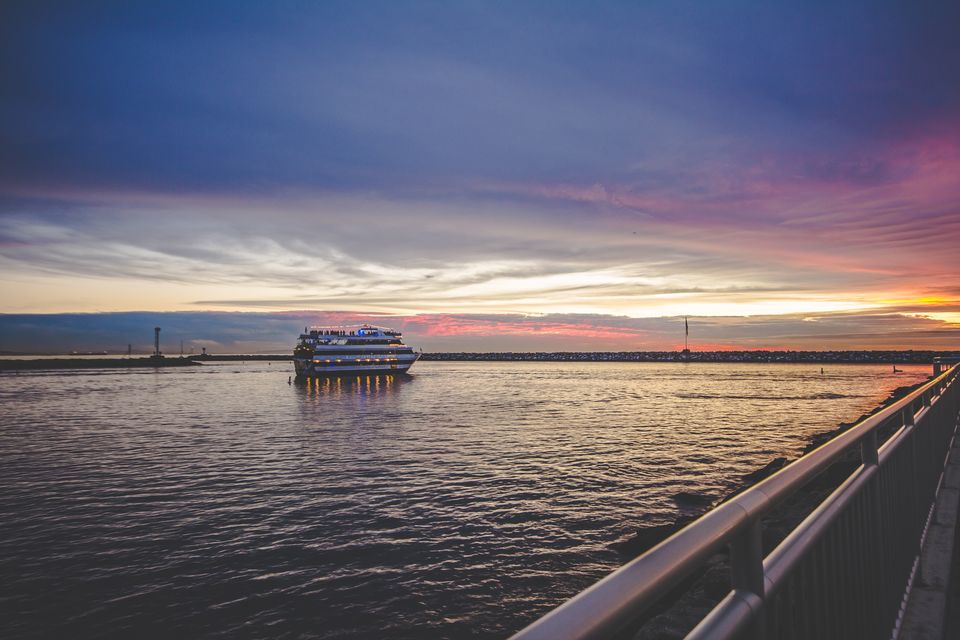 Travelling around the world has become a to do in almost everyone's checklist be it for professional reasons, personal wants or just rejuvenating vacations but how one travels is often an individual's choice. While some argue that travelling on a cruise is not the best way to go around not just because it takes more time but also because it keeps one off from a little detour into the narrow unexplored lanes, unplanned chit chats with the locals etc.; others believe it to be the best way to revive your soul from the chaos and let life flow with the sea waves around as you relax and get enough time to spend with yourself amid luxury. Well, despite differences in impressions, experiencing a cruise at least once is a must on a traveller's check list.
If you are someone who's idea of travelling is a relaxed vacation, the sounds of the waves an ideal melody, the constant sea smell is not a botheration and the vast expanse of blue the most serene sight than cruise your way to your next destination. Here are a few feasible cruises you can take from India when your pockets might not be the heaviest but you have enough time off.
Kolkata to Bangladesh
Cruise liner: M.V. Paramhamsa
Duration: 14 days, 13 nights
Route: Kolkata – Kalna – Borisal – Chandpur – Sonargaon – Dhaka
Price: ₹15,000 per person onwards (₹1153 per night)
Find more details here.
Mumbai to Oman
Cruise liner: Costa Cruise Lines, Costa Victoria
Duration: 29 days, 28 nights
Route: Bombay – New Mangalore – Cochin – Male – Salalah – Oman
Price: ₹90,000 per person onwards (₹3216 per night)
Know more about this cruise here.
Cochin to Singapore
Cruise Liner: Costa Cruises, Costa Venezia
Route: Cochin; Colombo; Langkawi; Port Klang - Kuala Lumpur; Singapore
Duration: 6 - 9 Days
Price: ₹29500 per person (₹3687 per night)
Find further details here.

Mumbai to Venice (Italy)
Cruise liner: Costa Cruise, Costa neoRiviera
Duration: 27 days, 26 nights
Route: Mumbai (India) – New Mangalore (India) – Kochi (India) – Malé (Maldives) – Salalah (Oman) – Eilat (Israel) – Aqaba (Jordan) – Heraklion (Greece) – Dubrovnik (Croatia) – Venice (Italy)
Price: ₹1,04,420 per person (₹ 4016 per night)
Book here.
Cochin to Abu Dhabi
Cruise Liner: Celebrity Cruises, Celebrity Constellation
Route: Cochin, New Mangalore, Goa, Mumbai, Muscat, Abu Dhabi
Duration: 8 nights, 9 days
Price: ₹36, 914 per person (₹4614 per night)
Abu Dhabi cruise can also be taken from Mumbai for 8 nights at the price of ₹38965 per person (₹4870 per night)
Know more about the details of the cruise here.
Have you visited your favourite international destination on a cruise? Share you experience with the Tripoto community and help millions of travellers plan a vacation.
Frequent Searches Leading To This Page:-
top cruise ships in india, ship tours in india, ship tour packages in india, cruise travel packages in india, india luxury cruise