Opinions on cruises are divided.
Some consider them a massive waste of money and time, abhor their readymade tours and contrived performances and miss the action of the real world while on board. And I have to agree. Those expecting travel experiences out of a cruise are set to be disappointed. You won't be meeting any locals, hunting for new places to see on a map, making impromptu plans or indulging in authentic local flavours, even if you are on some of the best cruises in India.
But for when you need to shut your mind off and hand over the controls to someone else, a cruise makes for an excellent vacation. The only thing you are expected to remember is buffet time. You can spend the rest of the day lying on a deck chair staring at the sea making waves. Perfect for a rejuvenating break.
If you live in this country, here's the list of best cruises in India
National cruises
Around the Kerala backwaters
Experience life on a cruise across Alleppey's calm waters. Sit back, sip your drink and look out at the soft ripples, the tall coconut trees and the changing colours of the sky as the sun rises and sets. This cruise in India starts from the pretty Vembanad Lake and takes your through gorgeous stretches of Kerala's backwaters. If you book yourself a ticket to one of this best cruises in India You'll get a chance to de-board and enjoy a Kathakali and Mohiniyattam dance performance, take a short ride on a traditional rice boat, explore a 100-year old Hindu temple and much more!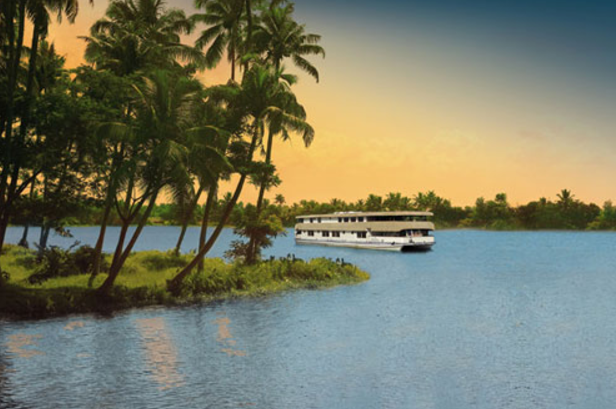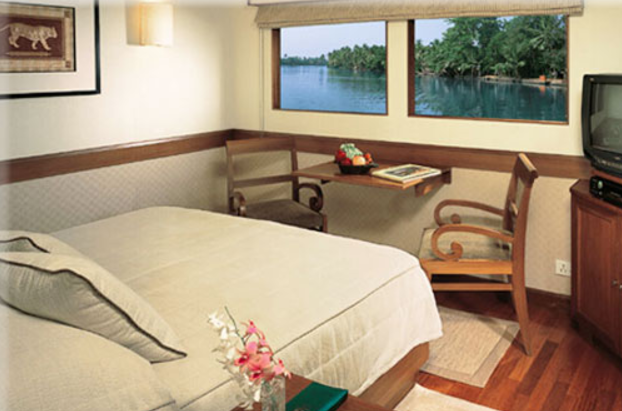 Cruise liner: Oberoi M.V. Vrinda. The luxury cruise in India has eight spacious and tastefully-designed deluxe rooms, which look out to Kerala's beautiful backwaters through big windows. Each of the cabins is furnished with a king-sized bed, comfortable furniture, a TV and DVD player and has an attached bathroom with indulgent toiletries.
Duration: 3 days, 2 nights
Route: Vembanad Lake – Alleppey canal – Kanjippadam –Chambakulam – Pallathurathy
Price: Get in touch here for a quote.
Find more details here.
Sundarbans luxury cruise
Cruise through the wonderland that is the Sunderbans – a UNESCO World Heritage Site with thick mangrove forests and Bengal tigers. Dock at Namkhana, which serves as the entrance to the vast delta. Board a small creek boat and tour the exotic islands of Dobanki, Nethidopani, and Sajnekhali. You will also be taken on an excursion to the Sunderban Village, where you can interact with the locals and learn about their way of life.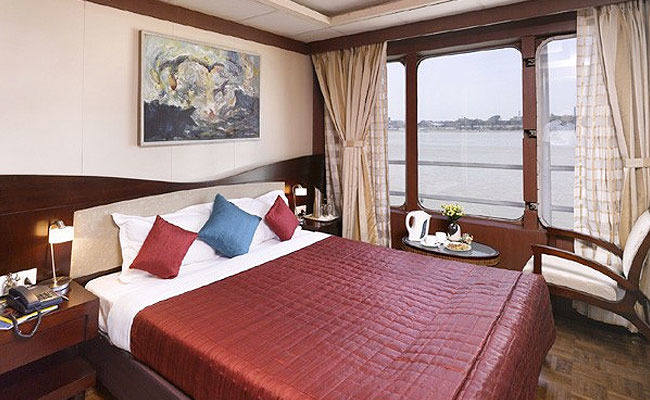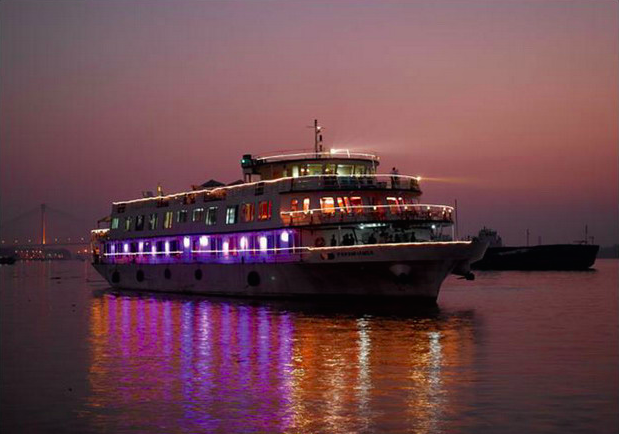 Cruise liner: M.V. Paramhamsa. With 32 river-facing AC rooms, this four-decked luxury cruise in India has all kinds of facilities such as a gym, steam-cum-sauna rooms, a library, juice counters and even wi-fi! The terrace restaurant offers all kinds of cuisines and even local delicacies.
Duration: 4 days, 3 nights
Route: Kolkata – Namkhana – Sunderbans – Kolkata
Price: Rs 16,200 per person (Luxury); Rs 14,700 (Delux)
Find more details here.
Across the North-east
Get a sense of the cultural ethos of India's fabulous north-east as a take a voyage across the many wonders of this upcoming region. The journey includes a visit to Kamakhya Devi Temple, bird watching, dolphin spotting, an experience in tea picking at an estate, a jeep safari at Kaziranga National Park, a boat safari at Majuli Island, a visit to Satara monasteries and many other activities aboard this cruise trip in India.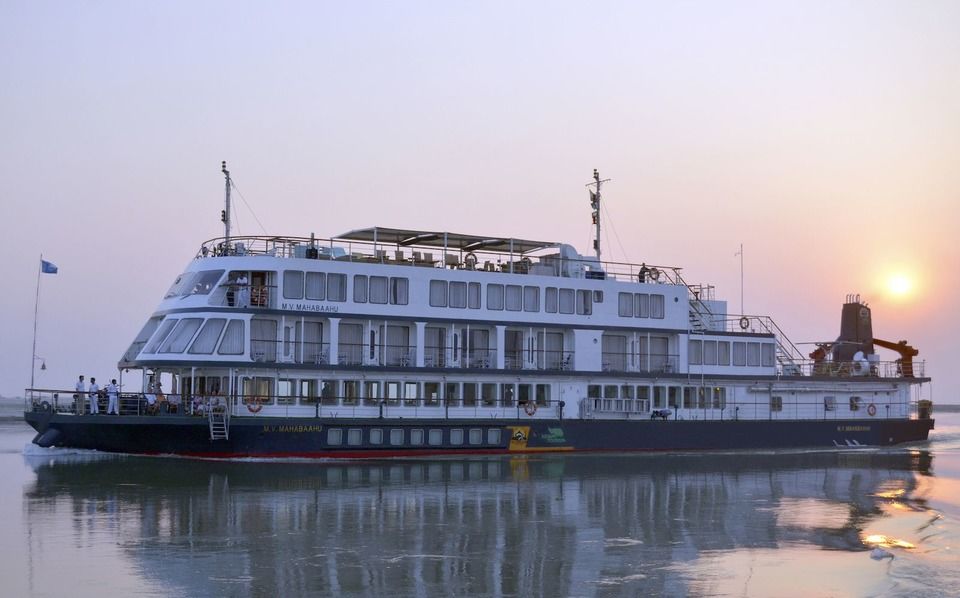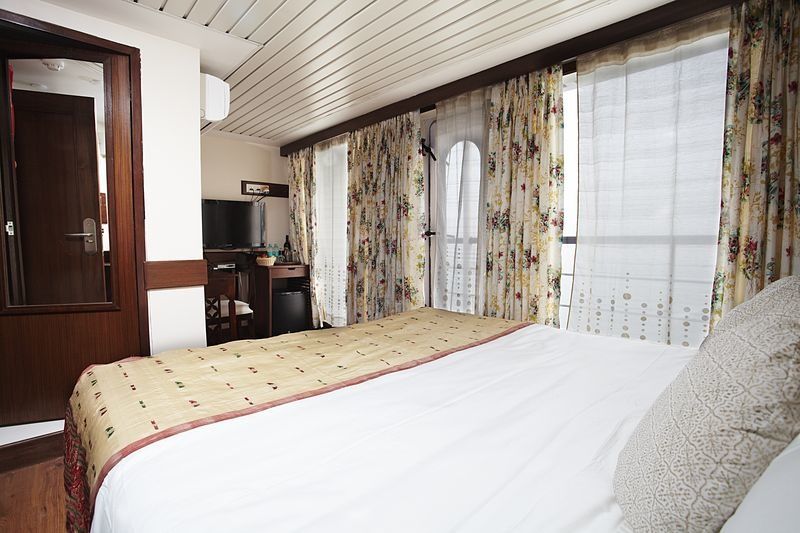 Cruise liner: MV Mahabaahu. This luxury cruise liner has 23 rooms, each with a balcony! You can pick from rooms, cabins and suites for your accommodation. Locally-sourced ingredients are used to prepare Indian and continental fares onboard one of the finest luxury cruises in India.
Duration: 9 days, 8 nights
Route: Guwahati – Kiriakara – Tezpur – Silghat – Kaziranga – Bishwanath – Bishwanath Ghat – Majuli Island – Nimati – Sibsagar – Jorhat
Price: Get in touch here for a quote.
Find more details here.
The Bihar saga
Experience the magic of the river Ganga as you traverse through its serene waters from Kolkata to Bihar. Start with a tour of the city of joy and then make your way to the French Colony of Chandannagar. Onwards to the magnificent temples of Kalna, a city tour of Mayapur and then spend some time engaging with history at Murshidabad. Sail through Farakka Barrage, the longest barrage in the world and slowly cruise towards the beautiful countryside of Jharkand. End this cruise trip in India at Vikramshila, an important centre of Buddhist learning.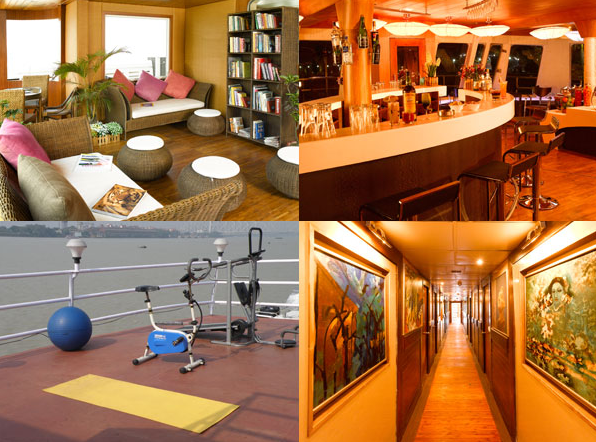 Cruise liner: MV Paramhamsa
Duration: 11 days, 10 nights
Route: Kolkata – Chandannagar – Kalna – Mayapur – Murshidabad – Jiaganj – Azimganj – Farakka Barrage – Jharkhand – Bateswarsthan
Price: Rs 16,200 per person (Luxury); Rs 14,700 (Delux)
Find more details here.
International cruises
While a few companies such as Azamara Club Cruises, Oceania Cruises, Viking Cruises, Crystal, and Silversea, offer cruises from India, the cost for most runs into thousands of US dollars. A careful scan of cruise prices reveals that an Italian cruise company called Costa Cruise has the cheapest packages for cruises from India aboard its vessel neoClassica.
The neoClassica is a magnificent cruise ship with 654 cabins, two swimming pools, four big hot-tubs, two restaurants and nine bars. For the convenience and pleasure of its guests, the vessel offers a spa, jogging track, arcade, theatre, nightclub, ballroom, patisserie, an outdoor cafe with real trees and much more. In the year 2000, the ship got a makeover with new leather chairs and wood panelling.
Here are some pictures to help you visualise your cruise trip from India aboard the neoClassica: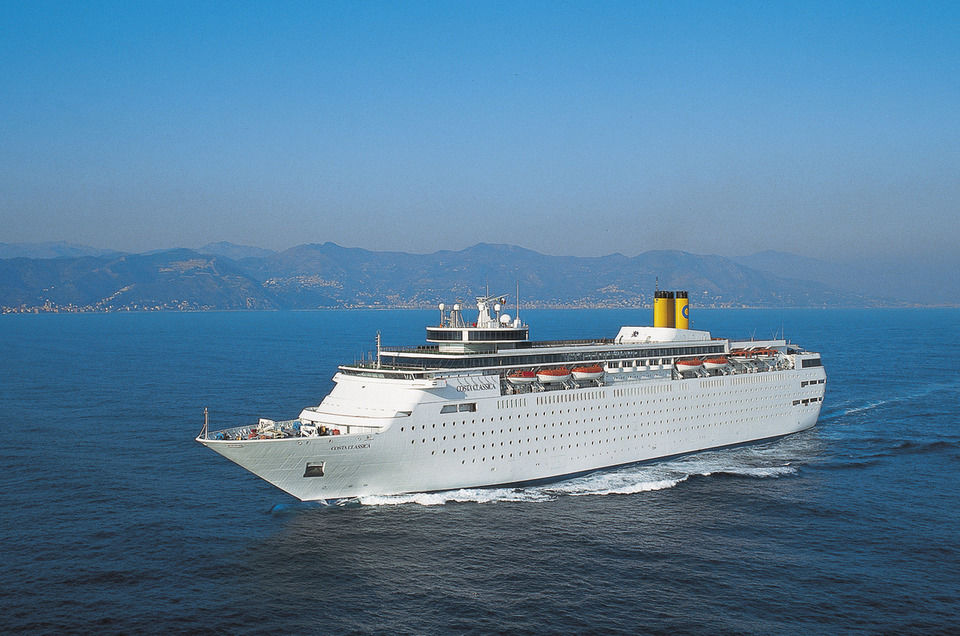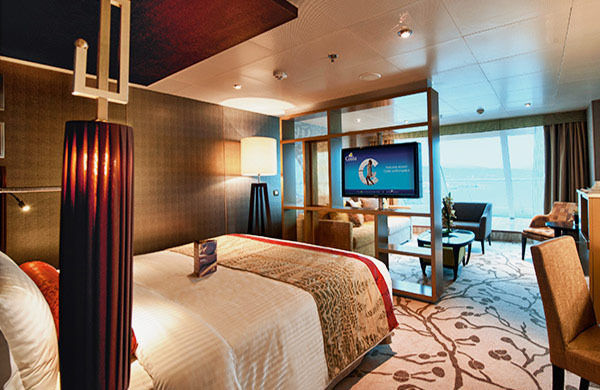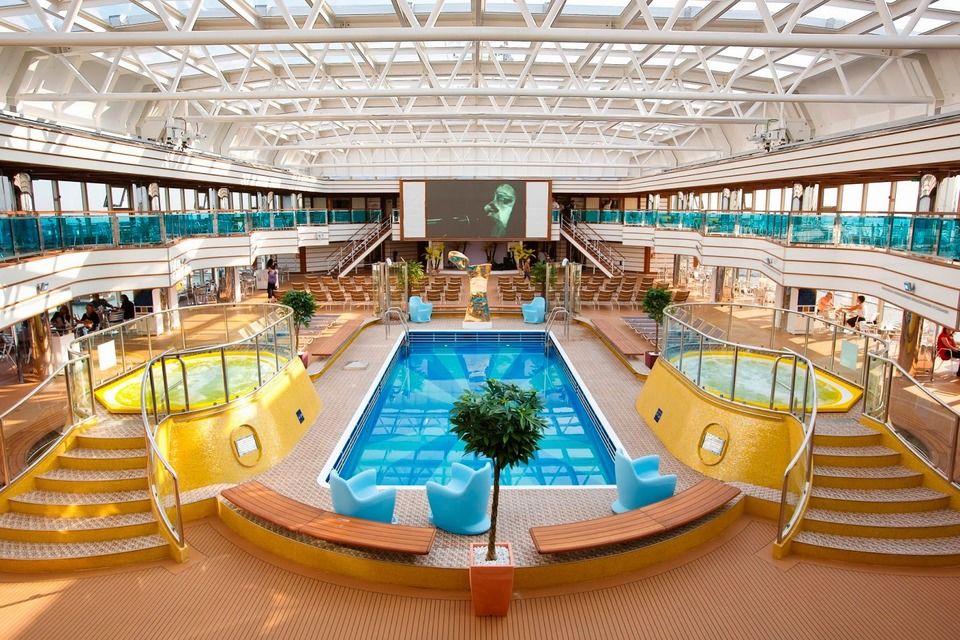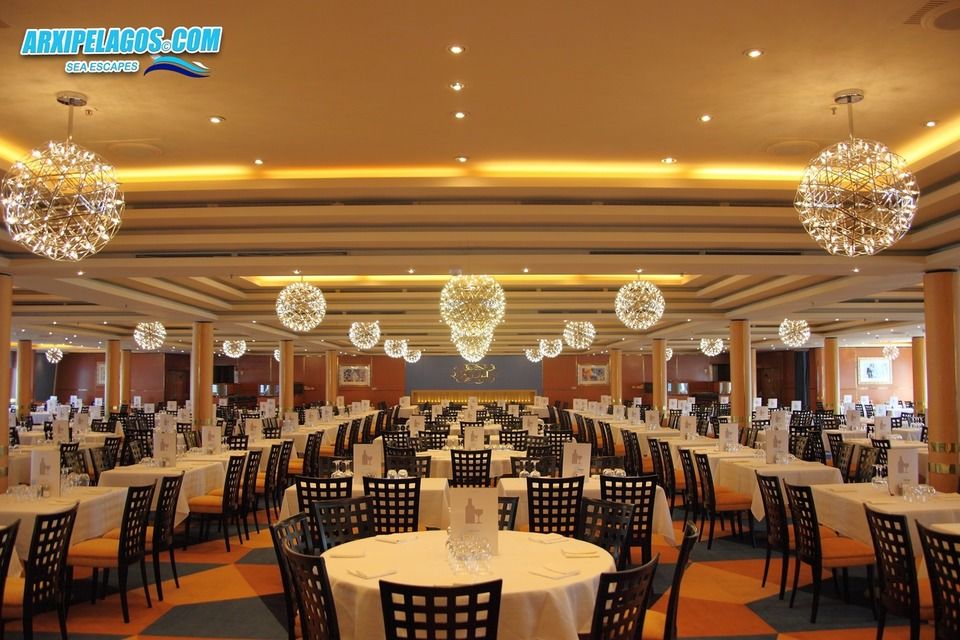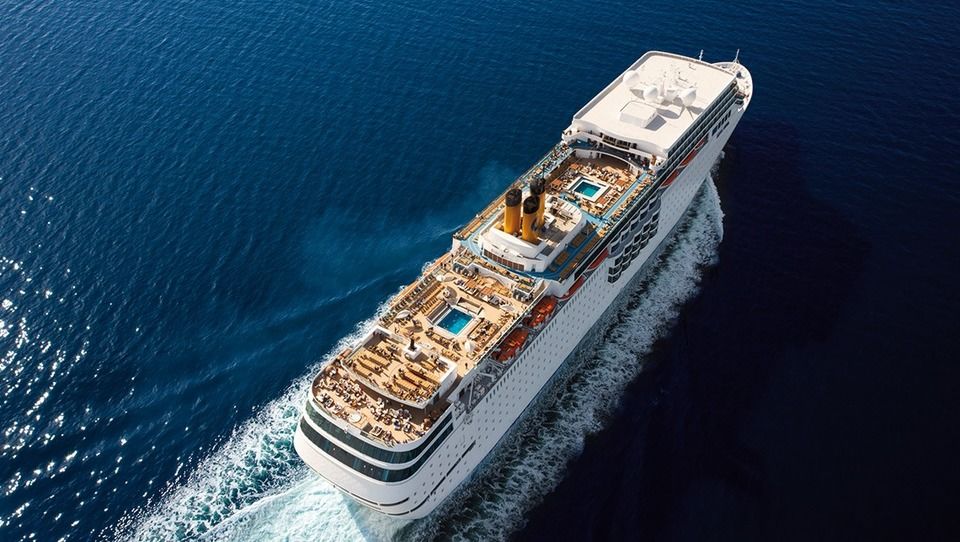 Here are the two cruises they offer from India.
Mumbai (India) to Venice (Italy)
Duration: 27 days, 26 nights
Route: Mumbai (India) – New Mangalore (India) – Kochi (India) – Malé (Maldives) – Salalah (Oman) – Eilat (Israel) – Aqaba (Jordan) – Heraklion (Greece) – Dubrovnik (Croatia) – Venice (Italy)
Price: Rs 1,04,420 ($ 1595) per person
Mumbai (India) to Male (Maldives)
Duration: 8 days, 7 nights
Route: Mumbai (India) – New Mangalore (India) – Kochi (India) – Malé (Maldives)
Price: Starts at Rs 47,000 per person
For more details and to make an enquiry about the cruise dates, click here.
Kolkata-based Vivada Cruises also offers a cruise from India to the neighbouring country of Bangladesh. Here are the details:
Kolkata to Bangladesh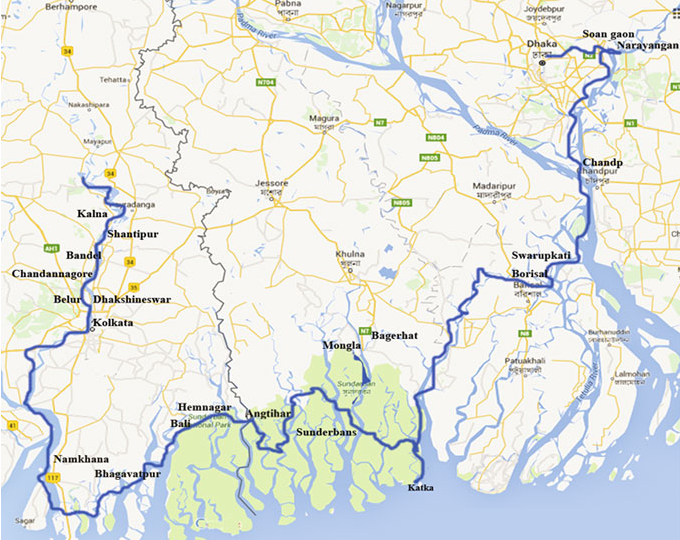 Cruise liner: M.V. Paramhamsa
Duration: 14 days, 13 nights
Route: Kolkata – Kalna – Borisal – Chandpur – Sonargaon – Dhaka
Price: Rs 16,200 per person (Luxury); Rs 14,700 (Delux)
Find more details here.
Have you ever been on any of these best cruises in India? How was your experience? Did you miss the activity of the real world, or did the lazing around charm you? Write your own travelogue about it and enlighten the 25 million travellers on Tripoto.
Frequent Searches Leading To This Page:-
best cruises in India, luxury cruise in India, cruise tour package in India, cruise vacation packages in India, cheapest cruise trip in India