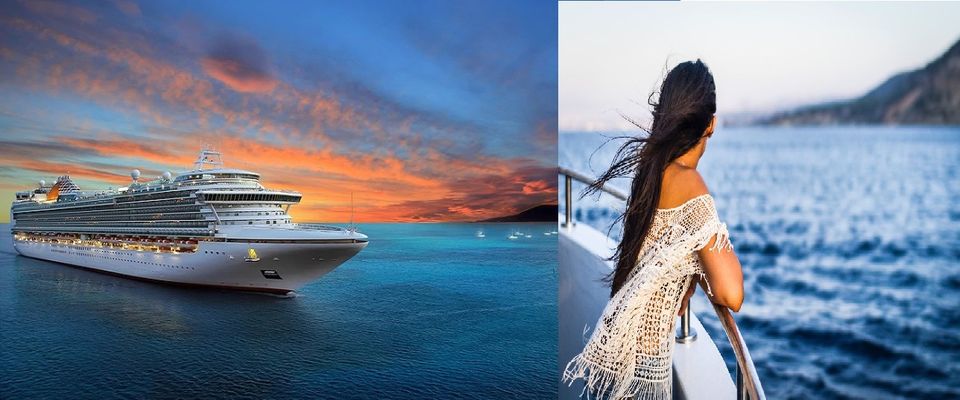 Cruises are stylish and appealing for their sheer exuberance. A well-framed photo atop the deck with the shiny blue hues of the sea in the backdrop could make for a viral Instagram post too. Yet the only thing stopping most of us from hopping aboard is the very lack of affordability of a cruise journey, until now that is. Here's a look at some pocket-friendly cruises that make it possible to travel lavishly without breaking the bank. And the locations they cover will only make you want to book a cruise all the more sooner!
1. Mumbai to Goa
Amorous views of the Arabian Sea, an infinity pool at the rear end of the cruise ship, reading rooms, a well-equipped spa, express mani-pedi counters at the decks, and more leave little to imagination. Get all this for a night, at less than the price of a meal in a five-star hotel. Too sweet a deal, isn't it?
Cruise line: Angriya Cruises
Fare: Rs 8,500 onwards
Duration: 1 Night
Sailings: Daily between January and February
2. Singapore-Thailand-Vietnam and Back
Set sail from Singapore and enjoy the best of Thailand and Vietnam over a week's period. As the cruise travels through Koh Samui, Bangkok, Ho Chi Minh City and back, you can feast on exotic dishes on board, like som tam salad and Vietnamese rice paper rolls. With spas, outdoor film screenings and other ways to indulge in self-love, this stellar offering is a perfect couple cruise and worth every buck!
Cruise Line: Princess Cruises
Fare: Rs 57,000 onwards
Duration: 1 week
Sailings: Bi-yearly, scheduled for 23 February and 10 December
3. Mumbai to Goa and Back
This three-night journey on one of India's first domestic luxury lines comes packed with a fully equipped gym, a spa and salon, bars at various locations, Broadway shows, Burlesque performances and a lot more in the name of entertainment. With 14 dining options and special arrangements for Jain food, this one is a foodie-favourite too!
Cruise Line: Jalesh Cruises
Duration: 3 Nights
Fare: Rs 40,000 onwards
Sailings: Between January and June
4. Italy-France-Spain and Back
This is a week-long experience across Rome, Valencia, Mallorca, Barcelona, Nice, Florence and back. When not gazing at the glorious Mediterranean coastline or exploring quaint towns, you can indulge in surfing or go rock climbing, all aboard the cruiser. A Japanese restaurant called Izumi on the cruise adds delectable flavours to the journey!
Cruise Line: Royal Caribbean
Fare: Rs 54,300 onwards
Duration: 1 Week
Sailings: Yearly, starts 23 August
5. Miami to Nassau and Back
Cruise along the alluring waters of the Bahamas on this three-day sail. Guy's Burger Joint, a restaurant awarded for some of the best burgers at sea, is waiting to delight the guests on board. The witty performers at the Punchliner Comedy Club have people gasping for breath. Once the cruise reaches Nassau, take a dip with dolphins and sea lions. Don't worry, it's safe and under professional guidance!
Cruise Line: Carnival Conquest
Fare: Rs 27,900 onwards
Duration: 3 Nights
Sailings: From 14 March to 16 March
With these budget cruises ruling the charts, it is easier than ever to boat your way to your dream destination. So, if you are yet to book a cruise, prepare to set sail on a vacation that will change your life and make you a social media star overnight. Bon voyage!
Do you know of any cruises that cost less than a hotel room? Share in the comments below or here on Tripoto!
Need travel inspiration for the new year? Click here to go around the world in 2020!
Frequent Searches Leading To This Page:-
luxury cruises in india, cruise ride in india, best luxury cruise in india, luxurious cruise in india, best cruises in india, cruise destinations in india