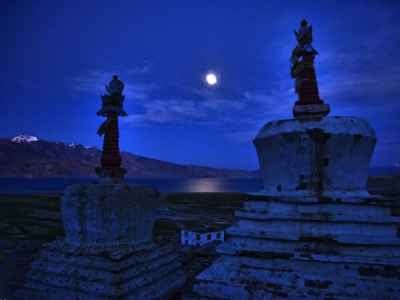 Be it romance , peace or children's story... moon has been our special friend all along. Moonlight is soft , has a pleasant glow and gives a shine to whatever stands underneath it.
Any place under moon's glow becomes breathtakingly beautiful. So here are places in India one must visit during full moon days.
1. Taj Mahal , Agra
The first and foremost monument which comes in our mind when we talk about moon light is Taj! The white marble of Taj reflects moonlight which is even more beautiful with calm Yamuna in the backdrop. The reflection of both moon and glowing Taj mahal can be seen in Yamuna waters which cannot be described in words.
If you are planning for a visit to Taj, plan it accordingly so that you can have a chance to visit During the full moon night!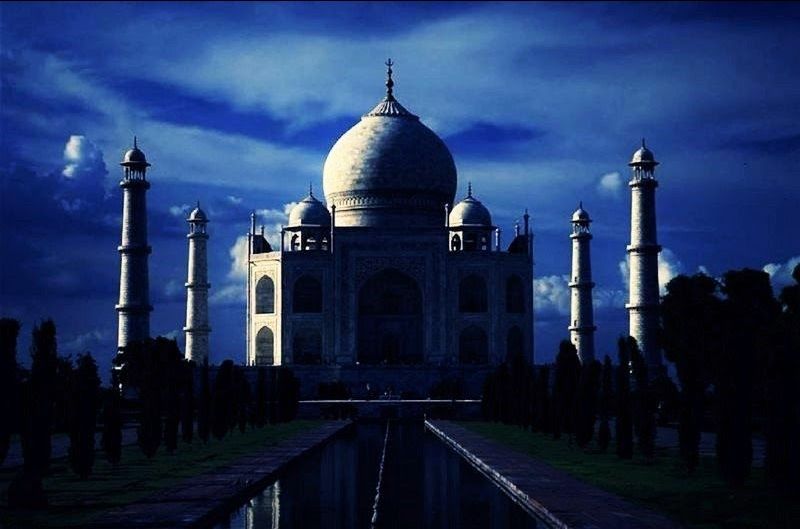 2. Rann of Kutch, Gujarat
Rann festival is synonymous with full moon. There are special arrangements made during those days of the year. The white sand reflects moonlight and it feels as if you are standing on surface of the moon itself. Rann festival starts in November to February. Programs like folk dances, music festivals etc are even more special those days.
Do book before it fills out!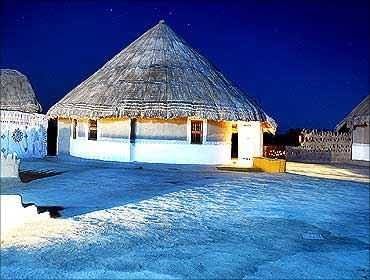 3. Neermahal palace, Agartala
I have already mentioned about it in places in Tripura in my earlier post.
Neermahal palace stands on Majestic Rudrasagar lake. It's walls are of white in colour hence reflects maximum moonlight and especially on full moon days. Combination of the lake, palace and moon makes it a whole different experience.  There are special packages provided by Tripura govt to visit this palace on full moon nights.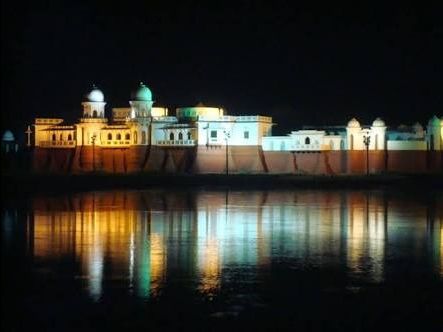 4. Chandrataal lake, Himachal Pradesh
The name itself suggests the lake's relationship with moon. Special camping packages are available where one can spend looking at sky where you can view both milky way galaxy and moon. Imagine sitting by the lake and enjoying this serenic beauty! Absolutely heavenly! Plan your treks so that you spend a night on Purnima!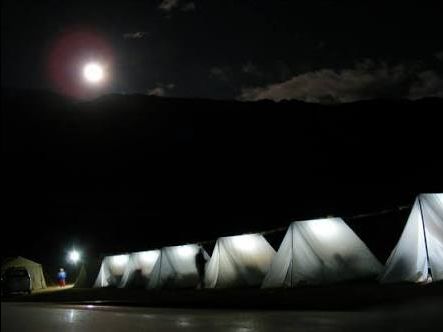 House boat in backwaters of Kerala, Kerala
A honeymooner's delight, houseboat itself is a world away from chaos. Sailing in calm backwaters of Kerala is like medication.  It relieves stress and rejuvenates you. Houseboat in middle of peaceful night especially during full moon nights are sight to behold!
Check for those nights prior to it booking so that you don't miss this opportunity.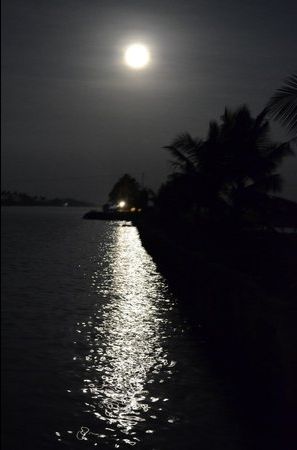 6. Tso Moriri Lake, Ladhakh
Tso Moriri Lake Among the largest high altitude lakes in India, the beautiful Tso Moriri is possible to visit only in the summer season. The blue waters, the craggy mountain backdrop and the Buddhist relics that dot the region make it a great place to visit. All these elements take on an ethereal quality in the night, making Tso Moriri unbelievably beautiful in the dark with just the moon and stars lighting your way.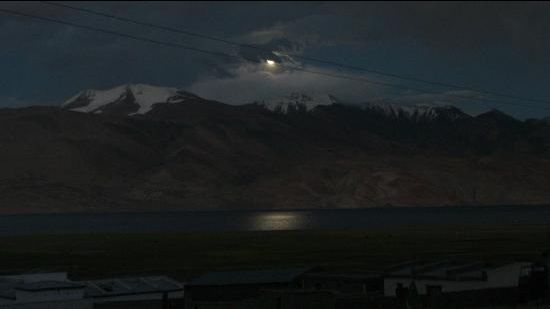 7. Dal lake , J & K
Dal lake looks astounding during full moon nights. That reflection of moon in gentle rippled water makes the moon look bigger than it is.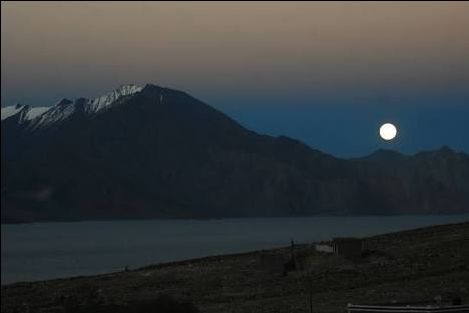 Hope you all plan accordingly so that you can also bathe in moonlight and watch those marvellous beauties becoming even more beautiful !!!!