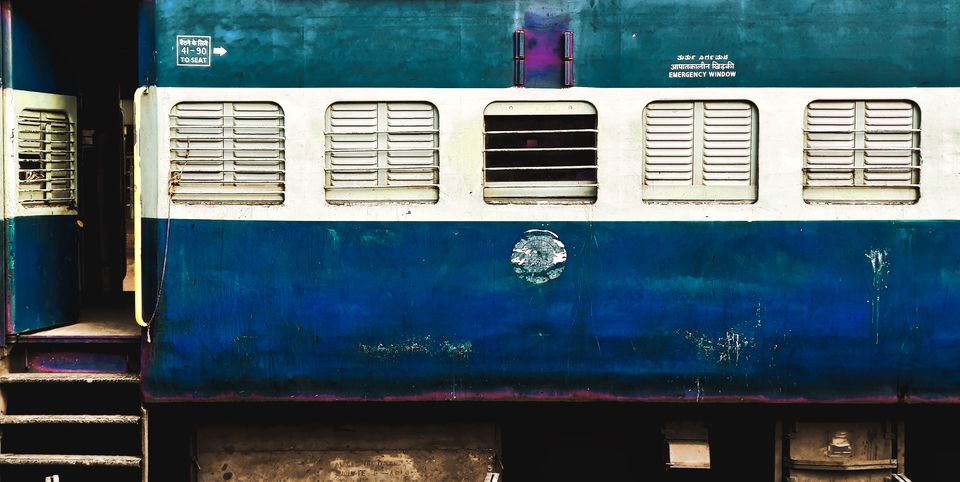 From the cacophony of passengers in the coach to constantly changing views outside the window, there isn't a more efficient option than trains when it comes to exploring India's vast and highly diverse landscape and culture. If you have experienced it before, you'll find it easily relatable.
However, travelling by train in India may not be an all-rosy affair unless you know some hacks that can help you avoid scenarios of discomfort. Here are seven tips that promise to better your train travel in India:
1. Station dormitories for accommodation
What if you booked a train ticket and then a day prior to your journey, you get a message from the Indian Railways that says your train has been rescheduled and will now depart late at night, say around 03.30 am? Well, you should be anything but worried, especially if you know about the dormitories that are available as accommodation to passengers with valid tickets at a number of major railway stations in India.
The best part is the dormitories are available at very nominal prices, can be booked online on this link, and are managed directly by IRCTC. Better to stay here than at the platform with your luggage!
2. Tatkal booking, with a catch
If you have ever tried booking a train ticket during festivals in India, you would be well aware of the struggle to get one. And that's where tatkal booking option by Indian Railways becomes our saviour, except it's not hassle free. There are thousands like you who are ready with their cards out to book those few tatkal seats. The situation that may leave you exasperated is when you think you're done with successfully booking the tatkal seat, but then the booking screen says 'Transaction Failed', despite you entering all the card details perfectly.
The hack is to add your online wallet (one that is supported by IRCTC) to your account on the ticket booking website and make payment through it. It doesn't ask you for various codes and OTPs, saving precious seconds and that last seat!
3. Bring your own personal hygiene kit
Quality of services on board most Indian trains have come a long way in the past few years, but let's face it, most Indian trains have a long way to go before they can match the standards of services on European trains, especially in terms of cleanliness.
And that's why we recommend you carry your own little kit of essentials such as a hand sanitiser and wash, paper soaps, wipes, tissues, etc. These may look insignificant, but travelling long distances and spending a couple of days in some Indian trains will definitely make you realise their importance.
4. Wake up or wait, your choice
We all love sleeping till late in the morning, don't we? Well, you can't have this luxury while travelling long distances by trains in India, especially if you don't want to be flexible with your morning business. To use the restroom, you better be up between 06.00 am to 07.00 am as that's when you will not find people queued up outside the washrooms.
After 7.00 or 7.30 am, you may not only have to wait for your turn to use the restroom but also bare with comparatively unclean toilets.
Food served on most Indian trains is good, but having similar items during long journeys may trigger wild food cravings! And if you happen to be very temperamental with your taste buds, don't worry, just try the alternative food delivery services. Order from websites that cater to trains and if you are within the delivery zone, you may get what you otherwise won't find on the regular railway menu.
In fact, even Indian Railways has started e-catering service for passengers, which allows people to get food delivered at their seat. You can use this link to try the service the next time you're travelling by train in India.

6) Best berth in trains?
Wondering if it even matters? It certainly does if you are going to spend anything above 12 hours on a train. And it completely depends on the kind of sleeper you are. If you are someone who sleeps the moment they hit the bed, perhaps any of the upper berths would do. If you want to be near charging sockets, middle berths should be your preference. And if you like to have a window to yourself and get down at almost every station, it's the lower berth that you should go for.
However, after evaluating the pros and cons for each type of berth in Indian trains, the two recommendations are Side Lower and Side Upper. The former gives you the contentment of having a window to yourself without being bothered by five [or more] co-passengers. The latter is your own personal compound and is more spacious than the rest.
7. Pack your earphones
Journeying across Indian cities in a train gives you a taste of almost everything this vast country is home to: vibrant culture, wide variety of food, different people with different languages and accents, dinner invitations, epic conversations, and a lot of chaos, of course! And you might not want all of this during your journey. You might just be interested in reading a book or looking out of the window!
So what do you do? You pack a nice pair of earphones with decent noise cancellation so that whent the chaos gets too overwhelming you can plug in, and escape into your own zone.
Here are a few recommendations to watch on your device during a train journey. Even if you're not a music or movie person, which is highly unlikely, just plug in so that nobody pokes you for your opinion on the recent political developments in the country. And you can take them out whenever you want to indulge in whatever's going on around you.

These simple hacks can actually make your train journeys more pleasant, safer, and healthier. Do you have any hacks of your own to add? Go ahead, comment below.
You can also write your travel experiences on Tripoto to share your journey with travellers from all around the world. Start writing now!
Subscribe to Tripoto on YouTube and watch exciting travel videos!

Get travel inspiration from us daily! Save our number and send a Whatsapp message on 9599147110 to begin!