Visiting Ladakh is an experience of a lifetime. Whether you go there on a bike, in an SUV or on an airplane, once you are in the grand Himalayan desert, you are filled with awe. The valley of Ladakh is not just a marvel of nature, but is also home to some of the oldest and most beautiful monasteries in the world.
To truly experience the culture and life of Ladakh, plan your trip around any (or all) of these monastic festivals, which have been conserving the spirit of Ladakh, one sacred chant at a time.
1. Dosmochey at Diskit Monastery
When: February 24-25
Dosmochhey or Dosmoche is also known as the "Festival of Scapegoat" and is one of Ladakh's most popular prayer festivals. Celebrated at the Leh, Likir and Diskit Monastery, Dosmoche takes place at the end and beginning of the Tibetan New Year. Monks from Takthok Monastery prepare thread crosses, which are believed to guard the people from evil and natural calamities. On the second day of this two-day festival, crowds of masked dancers and people march through streets spreading auspicious energy.
2. Ladakh Annual Festival
When: July 11-17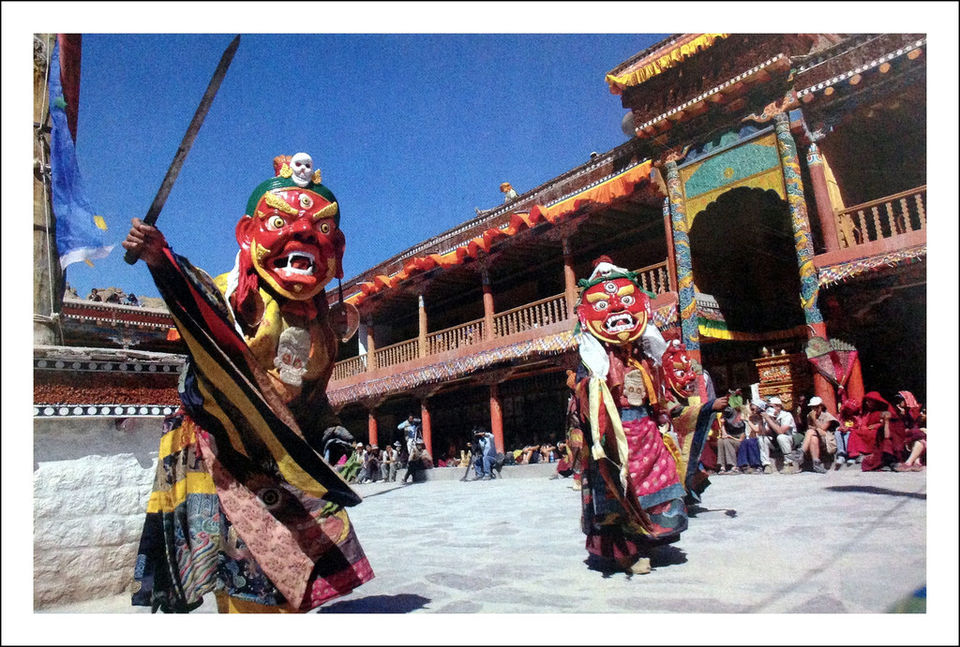 Every year the Himalayan desert city of Leh is lit up with colors and Buddhist processions. Cultural troupes from around the valley of Ladakh gather to inaugurate the annual Ladakh Festival, which proceeds through the main Leh market. These processions are a vibrant display of Tantric Buddhist culture, where masked dances with traditional music are performed to protect people from evil spirits. The festival goes on for 15 days and engages the community with music concerts, archery competitions and even polo matches.
3. Matho Nagrang at Matho Monastery
When: March 11-12
Held during the 14th and 15th days of the first month in the Tibetan calendar, Matho Nagrang is also known as the festival of oracles. Two lamas are chosen every two years to receive Oracle spirits, they purify themselves through months of fasting and meditating diligently for 9 months. Once the spirit enters them, they are known to perform in-human tasks such as walking around the ramparts of top roofs blindfolded. The oracle spirits are essentially venerated to answer questions about the future of Ladakh and Matho, and also personal questions put across by followers.
4. Hemis Tsechu at Hemis Monastery
When: July 3-4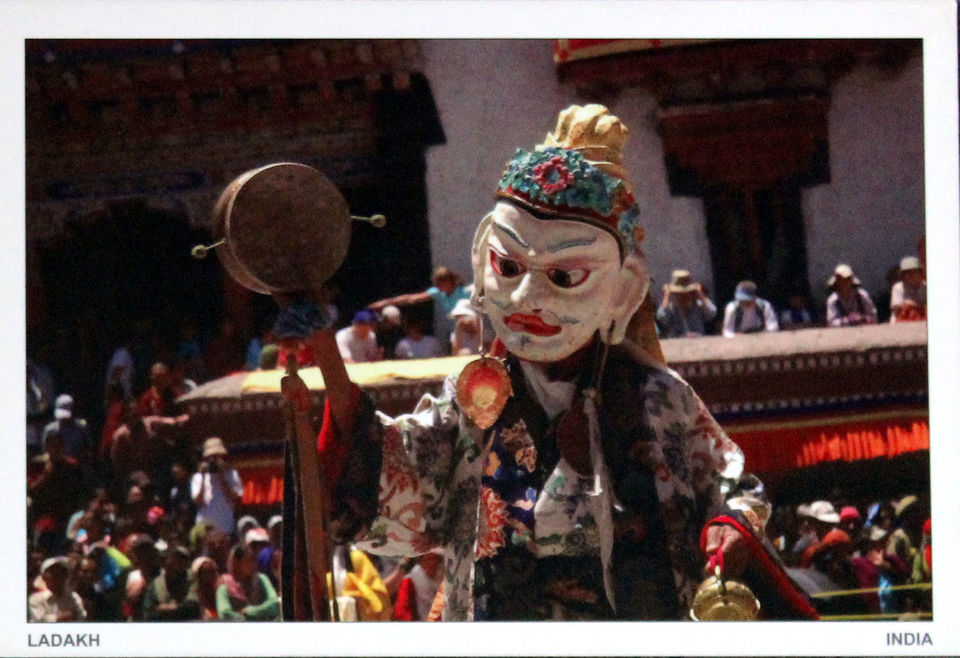 Lord Padmasambhava (Guru Rinpoche) is considered to be a reincarnation of Buddha who dedicated his life to improving the spiritual condition of all living beings. His birth is dated to be on the 10th day of the fifth month of Monkey year, which only comes once every 12 years. To mark his contribution to the Vajrayana school of Buddhism and also humanity, Hemis Monastery indulges in a major extravaganza. The festival is observed in the monastery's courtyard and has all the wonderful elements of a Buddhist celebration, including the mystical mask dances, collectively known as 'chams'.
5. Yuru Kabgyat at Lamayuru Monastery
When: June 21-22
Lamayuru Monastery is one of the oldest and highest monasteries in the world. Currently over 150 monks reside in the structure, the foundation of which dates back to 1030. This iconic monastery, which is speculated to have originally been a Bon temple, observes a two-day festival to ward off evil spirits and guard the village people. The celebration is similar to other Tantric Buddhist festivals and includes colourful chams.
6. Losar Celebrations
When: December 19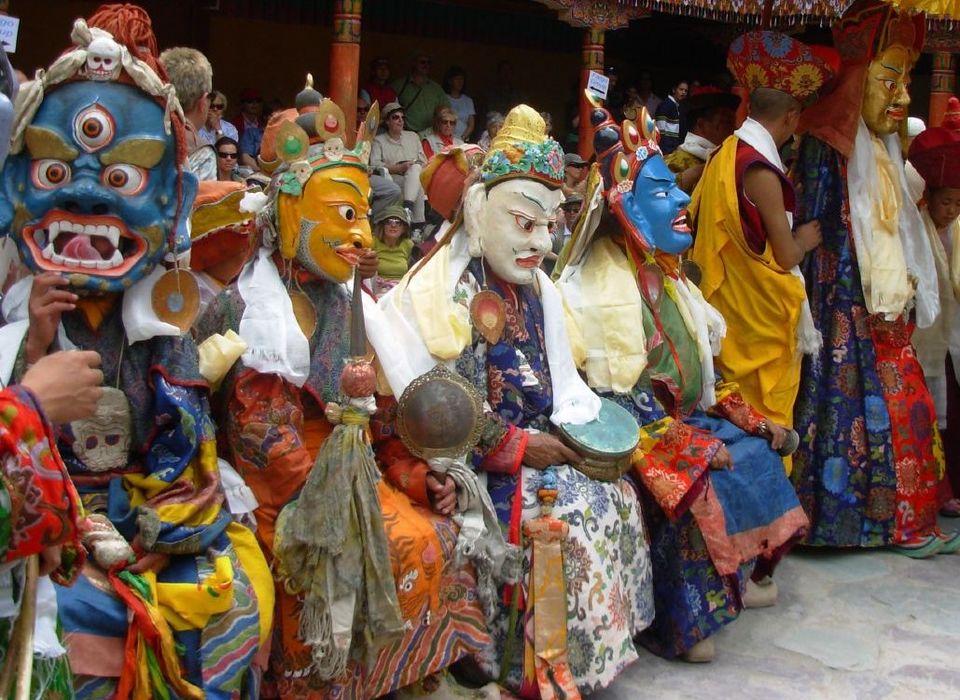 Losar is a festival, which is enthusiastically celebrated by Tibetans around the world. It occurs in the 11th month of the Tibetan calendar and is just two months before the Tibetan new year. Essentially known as Losar, the festival was pre-poned two months by King Jamyang Namgyal who was to lead an expedition against Baltistan forces in winter. Losar is a month- long festival where food is celebrated in abundance. Images of Ibex are painted on kitchen walls, granting prosperity for the coming year. Fire processions with slogan chanting and chams happen throughout the month, keeping evil spirits at bay.
7. Stok Guru Tsechu at Stok Monastery
When: March 6-7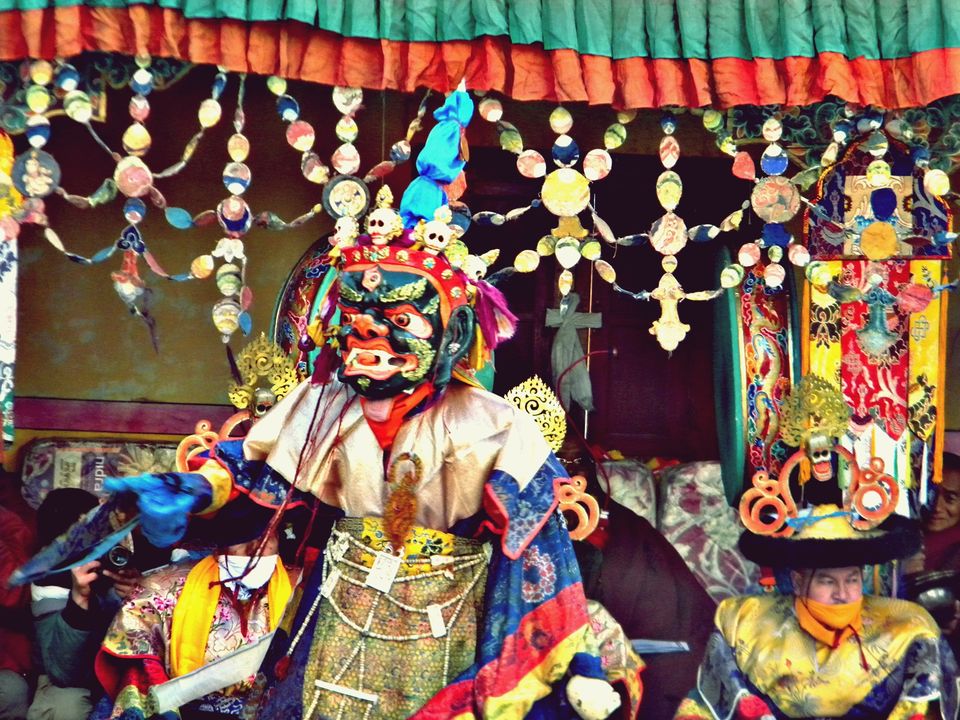 The Stok Monastery celebrates the Stok Guru Tsechu by having two laymen dress as oracle, prepared by monks to the receive the spirit of deities. Similar to Matho Nagrang, the celebration at Stok also includes a coming together of nearby villagers with their grievances and consulting the oracle for peace and happiness.
8. Chemrey Angchok at Chemrey Monastery
When: November 16-17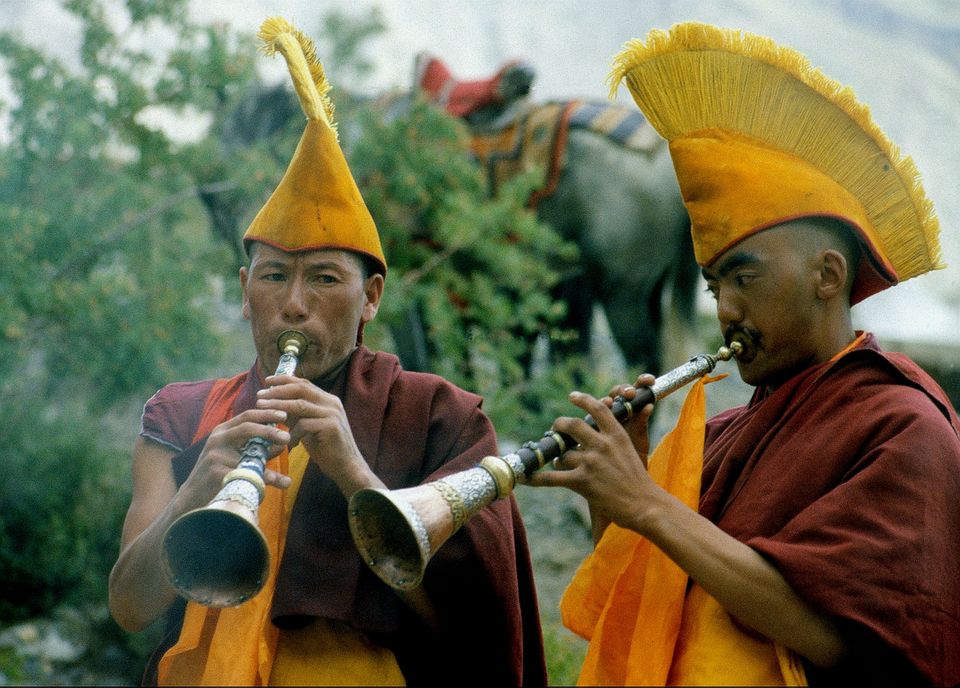 Chemrey Angchok takes place on the 28th and 29th day of the 9th month of the Tibetan calendar. This celebration of the rich culture of Ladakhi people lasts for two days and includes music concerts and theatre performances by lamas and locals. The final carnival passes through the busy main market of Leh and masked dancers chant and celebrate the victory of good over evil in the stories of Tibetan deities.
Have you made a life changing trip to Ladakh yet? Tell us all about it here.