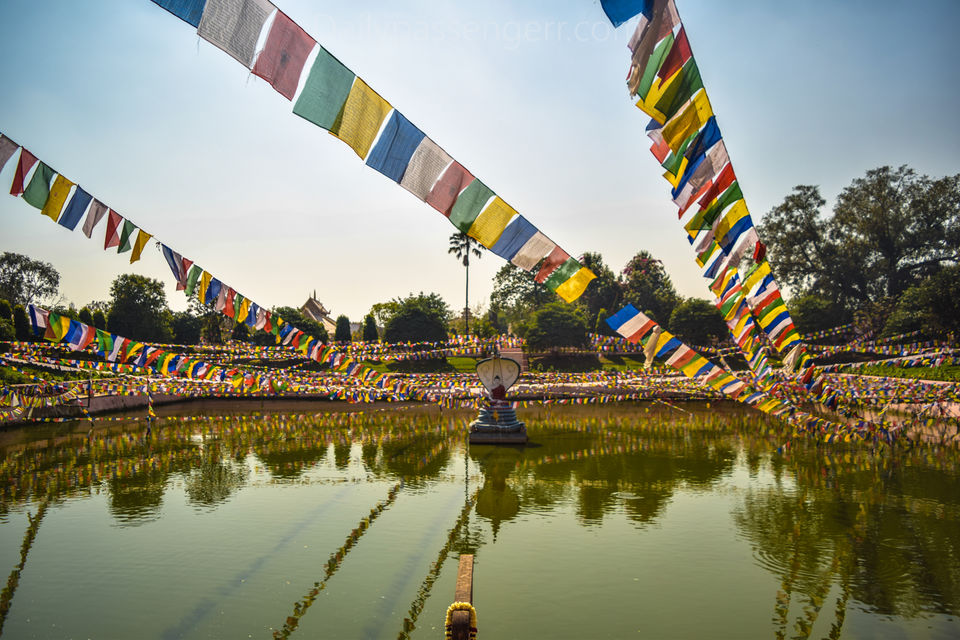 The Celebration of Buddhist New Year holds a lot of significance in India. Originated in Tibet, the festival spread across globe wherever Tibetan Buddhist made their base. Today, Losar is celebrated in India, Bhutan, Nepal, and in parts of Myanmar, Thailand and Cambodia. Every part of the world has a different form and rituals of celebration but it gets the most vibrant in India.
Buddhism has made a mark in various parts of this country. Destinations like Ladakh, Spiti, Kinnaur, Sikkim and many more have been celebrating this festival for years and with time the tradition has only gotten more extravagant.
If you want to come across this unique diverse festival then a number of locations in India will show you the best way to celebrate it. Here are some from where you can start with.
Ladakh, undoubtedly is the most amazing destination to celebrate Losar Festival. In the winters when the landscape glitters in snowy delight, Ladakh prepares for Losar. Leh, the arrival point of Ladakh, welcomes you with posters of Happy Losar that locals stick on the roads and outside their homes.
Namgyal Monastery is the prime location where celebrations of Losar are held. Usually it is Dalai Lama who leads the function. Hemis Monastery is also a nice place to attend the masked Cham Dance performances and prayers.
Where to stay during Losar – Leh has many home stays and luxury camping sites where you can stay during the festival. Since the tourism is low, there is no need to make your bookings in advance.
Close to China Border is the famous Tawang Monastery which comes alive during the Losar Festival. A number of events are held during this time. In Tawang, people clean their homes and shops. They welcome visitors with their open hands. Here the festival lasts for fifteen days and everyone is in their finest mood. You'll find new Tibetan Prayer Flags being tied on streets and at important locations. An important highlight of the festival is the famous Rice Beer of Arunachal Pradesh.
Where to stay – You can choose from local home stays and guest houses for budget stays. Adventurers can also contact for camping conducted by many companies.
Apart from Ladakh, Sikkim is one of those places that comes alive during Losar Festival. Lachen, Lachung and many other locations important to Buddhism celebrate Losar and while they may not be accessible due to Snow, you can always spend your time at Rumtek Monastery. During the two days of the festival, Gutor Cham is performed by the monks. This masked Lama Dance celebrates victory of good over evil.
Where to stay – Gangtok and Pelling are two of the recommended locations to witness Losar. Gangtok has a number of hotels and Pelling is filled with lovely hotels and stay homes.
Bodh Gaya
Bodh Gaya is where Siddhartha Gautam Attained Bodhisatva and started his journey to spread the message of Buddhism across the world. Bodh Gaya's Losar Festival is going to be significant in a number of ways.

First, this is where you'll find a huge gathering of Buddhists from all around the world. Monks come here with their groups and offer prayers under the Bodhi Tree. One unique aspect of Losar here is that the temple committee uses recycled plastic bottles to prepare bouquet keeping the festival eco friendly as much as possible.
Where to stay – There are a number of hotels and resorts in Bodh Gaya. You can also find some cool village stays on Airbnb.
This tiny town in Coorg is also an important Centre of Buddhism. The Buddhist Monastery is the home to a small community of Buddhists living here. During Losar, everyone prays, decorates the temples and homes with candles. Lovely prayer flags hang in every corner and you will find a great time visiting the settlement.
Where to stay – You can either choose a home stay in Madikere and come to Kushalnagar on day trip or find a local guest house here only. Another amazing stay will be at Dubbare Elephant Campsite.
Himachal Pradsh has a special significance for Losar. With time, the Buddhist population has mixed with the locals and have created a culture so diverse that it takes to observe it all. In Spiti, the snow covered mountains welcome you to Losar Festival. The locals shout Rashi Mashi (Happy Losar) to wish each other and in competition, everyone shouts even louder. The locals visit each other's homes and drink a cup of butter tea and then move to another house.
Here, you'll get to indulge upon a bottle of Chang that gives an instant kick. Pay a visit to Key Monastery to see the festival celebration with typical Losar Traditions.
Where to stay – Stay at a local stay home to observe Losar Festival closely.
Mcleodganj has gained popularity for its Buddhist culture but Losar is not a reason why travellers come here. During Losar the local monasteries are decorated with lovely prayer flags which go as far as to the wilderness. People singing, chanting and praying in unison makes this region extremely serene.
You can also visit Thosamling Nunnery or Norbulingka Institute to meet the monks chanting hymns to celebrate the festival.
Mechuka's Losar celebration is not like the typical festivals that you'll come across anywhere in India. The home of Memba Tribe, they celebrate Losar Festival with their traditional singing and dancing rituals. People gather in an open space, prepare food and then sing and dance to welcome the New Year. Local rice beer is served in plenty to commemorate this day. Monks gather to offer their prayers and blessings for a happy new year. The festival then commemorates with Cham Dance.
Where to stay – Mechuka has a number of home stays and campsites where prices range between INR 500 and 1000. Most of them have all meals included during the stay.