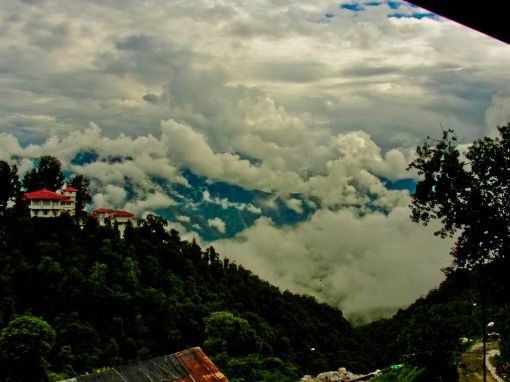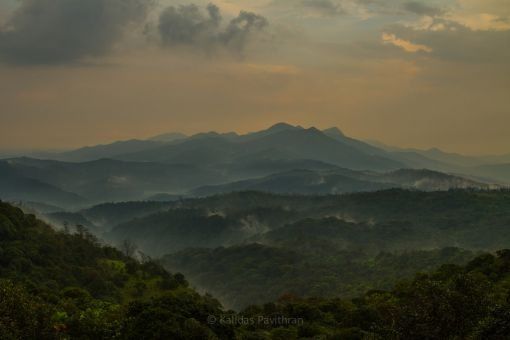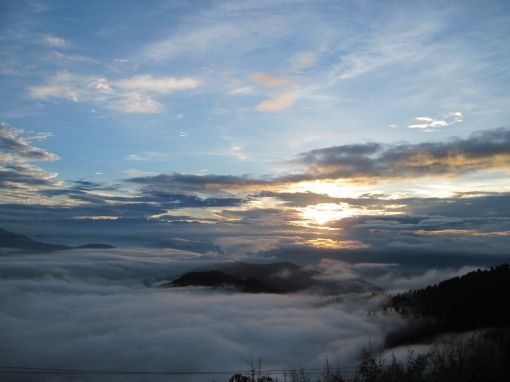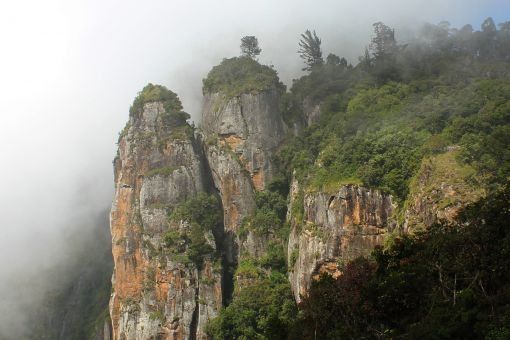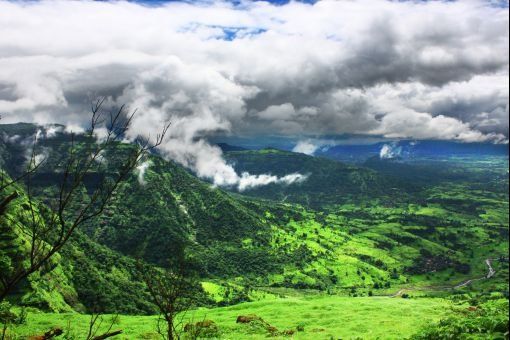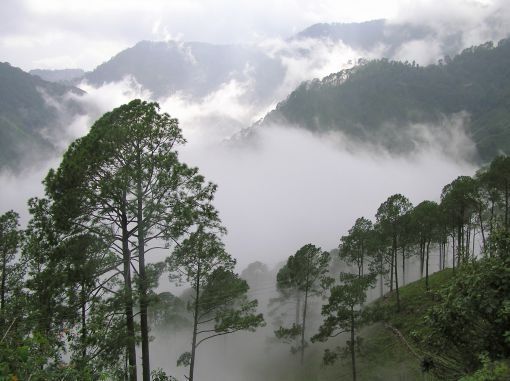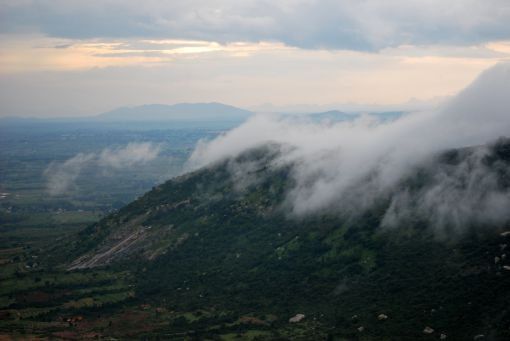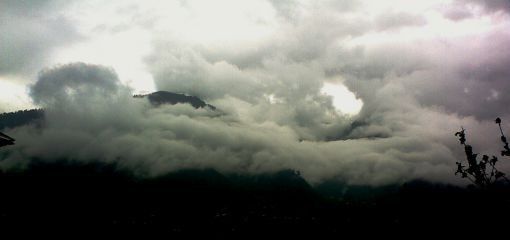 8 Places In India Where You Can Literally Touch The Clouds!

1. Darjeeling

Known for its scenic beauty, snow-clad Himalayas, and tea gardens, Darjeeling is frequented by tourists from all over the country as well as from around the world. Especially during the summers, the place is a preferred destination due to its pleasant weather.It also offers a spectacular view of the third highest peak in the world which is Mount Kanchenjunga. HolidayIQ traveller Mad Maz says, "The weather was cool and one must visit this place to explore its beauty. The zoological park, rock garden, one of the most beautiful place I have ever visited. Hills are amazing and hilarious. Must go go to Darjeeling and toy train reservation must be done before going there."
2. Coorg

If a place is known as the 'Coffee Bowl of India' and 'The Switzerland of India', nothing much is really needed after that to convince one about the sheer awesomeness of the said place. HoldidayIQ Traveller Ashok says, "If you love nature and want to breath fresh air and clean your lungs, lush green forests with chirpy birds and rain forests where you can catch up with meditation and reading - Coorg surrounded by coffee plantation is the place. It has waterfalls temples and stillness mist and a hide and seek between rain and sunshine, it's a right choice."
3. Matheran

Matheran is a hill station situated in the Raigad District of Maharashtra. Matheran, which has the designation of being the smallest hill station in India, is situated in the Western Ghats at an average altitude of 800 m above sea level. HolidayIQ Traveller Vishnu says, "Matheran is an awesome get away from the heat and more importantly pollution of a city life. One of the smallest hill stations of the country it is hardly 100 kms from Mumbai. Founded during the British rule for the administrators to escape the Indian summer heat this place becomes heaven during the monsoon. The best part NO VEHICLES ARE ALLOWED INSIDE. So its one of the very few non-polluted popular weekend getaway areas left in the country."
 4. Nainital

Based around a lake, Nainital is a small town with steep mountains covered with green forests. This beautiful hill station of Uttarakhand has number of sightseeing attractions popular among tourists. Sightseeing in the town includes elevated peaks of Himalayas, lakes and tree-covered hillsides. Amongst numerous lakes within as well as around the hill station, Naini Lake is most popular. HolidayIQ Traveller Manu says, "Nainital, also famous as the "City of Lakes", is one of the best hill stations situated in North India. The place is surrounded by various lakes such as Naini lake, Bhimtal lake, Naukuchiatal Lake, etc. Nainital is like a second home for Delhiites because it is a best short weekend destination near Delhi. One can easily explore the place in 2-3 days. Nainital is an ideal destination for every type of tourists. One can visit there with a family, group or as a couple."
 5. Nandi Hills
According to the legend, the name Nandi Hills originated from the shape of a hill, which resembles a sleeping bull. During Chola rule, it was known as Ananda Giri, meaning 'The Hill of Happiness'. Moreover, the place is associated with Yoga Nandeeshwara, who performed penance. HolidayIQ Traveller Shinto says, "The hills are awesome. Filled with trees and plants. Away from the pollution of the city. The animals are beautiful. The birds are spectacular. Climbing up the hills was fun. I advise the travelers not to visit during monsoon as it rains a lot. Trekking was fun. Climbing is tiring so bringing a few bottles of water would help."
6. Shimla

Known as the 'Queen of Hill Stations', the destination is spread over an area of 18 sq km. The capital city of Himachal Pradesh is located in the northwest Himalayas, in the northern part of India.The erstwhile summer capital of the British features dense woodlands, apple orchards and beautiful landscapes. HolidayIQ Traveller Vishal says, "Wonderful experience to visit Shimla in any weather, lots of historic places nearby Shimla. Mall road is heart of city & shopping place, in winters ice skating is main attraction. Famous lakker bazar where you can get items made up of woods. Kalibari temple, jakhu mandir, ridge any many other famous tourist destinations were to see and enjoy and dont forget to eat a himachali local food."
 7. Kodaikanal
Kodaikanal is one of the most popular hill stations of Tamil Nadu. Nestled between the Parappar and Gundar Valleys, the town is situated on a plateau above the southern escarpment of the upper Palani Hills.Besides being a famous tourist destination, Kodaikanal is also known for eucalyptus oil, plums, homemade chocolates and pears. In addition, the place is also famous for the Kurinji, the flowers that blossom only once in twelve years. HolidayIQ Traveller Bala, "Overall, our Kodaikanal trip is fun and enjoyable. We visit all places like bryant park, Kurinji temple, Lake, Boat riding, Pillar rock, Sucide point, Guna cave. We never forgot those memories. Also we went palani temple in rope car which my kid like very much. So the trip is traditional, religious and relaxed too. The food in meenakshi bhavan is very good in taste. We eat all day food in Meenakshi bhavan only."
8. Mussoorie
Situated in the foothills of the Himalayas, Mussoorie is a popular hill station in the state of Uttarakhand in northern India. Known as the 'Queen of Hills' the quaint town is located at an average altitude of 1,880 meters above sea level. Mussoorie is known for its scenic views, its lush green hills, amazing views of the Doon Valley and Shiwalik ranges on the south. HolidayIQ Traveller Vishal says, "I have been going to Mussoorie for almost 15 years whenever I need a break. Not very deep inside the hills but still very nice view of the mountains and pleasant weather, I just love this place, roam around on the mall road, enjoy chocolates and fruit cream at chic chocolate, mast momos at Kalsang. Visiting Mussoorie is always refreshing for me."