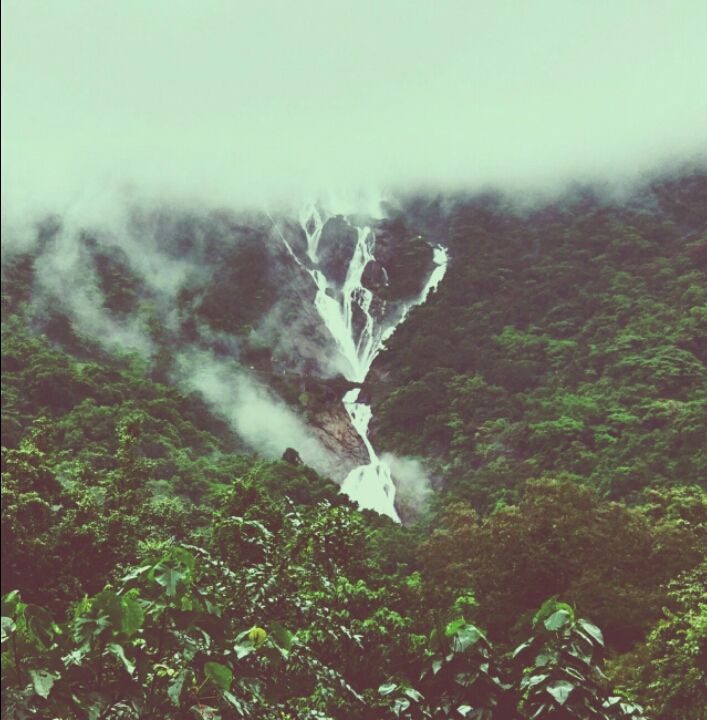 Tales from Dudhsagar Waterfalls
Located on the Mandovi River which is the border of the Indian states , Karnataka and Goa ,Dudhsagar is a four-tiered waterfall which is also one of the biggest waterfalls in India.
The pictures are from the trek to dudhsagar.
We drove from Goa to kollem ( place where we started trek to dudhsagar ). The drive itself was a beautiful experience, greenery was all around.
We started our trek from kollem station, we were walking in between the lush green forest with the view of Railtrack, there were turns, tunnels, views which will definitely sooth your soul.
Check out the photos here, as the view says it all.