If you live in Delhi and limit your fun on the weekends to pubs, clubs and house parties, then I have some good news for you.

Delhi also has an incredible adventure scene, that most people seem to be unaware of. So all you adventure seekers out there, here's the ultimate list of incredible adventure places in Delhi that will blow your mind, change your world view and let you see the capital city like never before.
Take a look at these adventure places in Delhi and NCR to get a good dose of adrenaline!
Take your first step to being adventurous with Flyboy Air Safari! Experience an exciting Paramotor Flight trip – which is basically a small automobile attached to a parachute that operates with the help of an attached motor, harness and a propeller.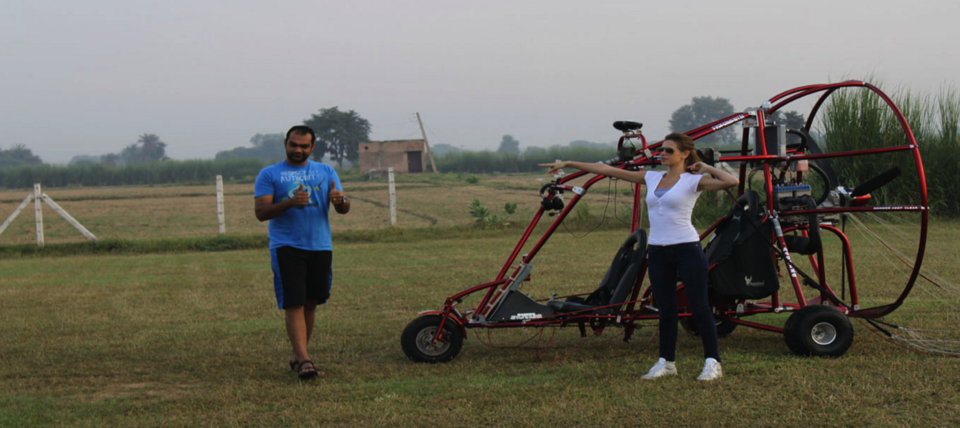 Location: Flyboy Aero Park near The Westin Resort and Spa, Sohna, Gurgaon
Price: Starting from Rs. 1199
For more info, click here.

You won't expect a mountaineering foundation to be in Delhi, but the city is cut out of the Aravali Hills and what the capital lacks in natural challenges is made up for in state-of-the-art technology. One of the best adventure places in Delhi, Moti Bagh is now home to the International Standard Artificial Climbing Wall and can make your day super fun without spending too much money.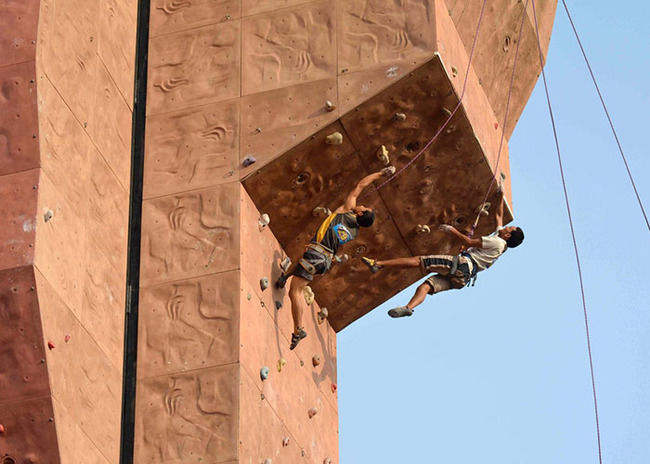 Charges: Rs 150 for a 4-hour shift and Rs 500 for one month as per current rates.
Location: Indian Mountaineering Foundation, 6, Benito Juarez Road, New Delhi
Contact: +91 11 24111211, +91 11 24117935
There are adventure activities and then there is sky diving. Nothing is remotely comparable to jumping out of a plane at more than 15,000 feet, and parachuting to the ground. Now with Skyhigh, you don't have to wait for that international vacation to get that unfathomable high.
It will take 2-3 hours via the Yamuna Expressway (140km) to reach Skyhigh. There will be one a one hour training. And you're ready to get-set-go!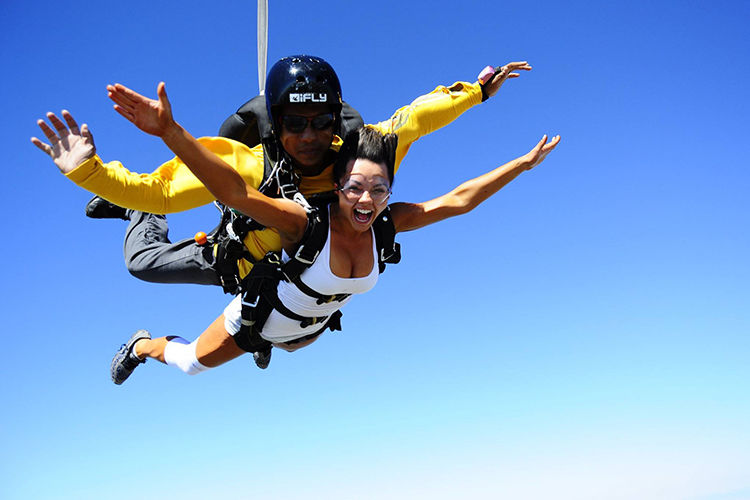 Where: Dhanipur Air Strip (Aligarh Airport), Aligarh, Uttar Pradesh
Contact: +919899953446
Starting Price: INR 25,000
For more info, click here.
Though not one of the adventure places in Delhi, this thrilling activity is well worth the distance. Overlooking the royal Neemrana Fort, there are five zips that criss-cross each other and span from 90 mtrs to 400 mtrs and have varied characteristics; some are short and fast, whereas some overlook the grand Aravalli mountains.
Zip 1: To Qila Slammer (330m) – The first zip line soars high along the crest of the Aravalli Mountains, launching from an old look out point and flying towards an ancient hill fort, with spectacular views of the Rajasthan countryside.
Zip 2: Where Eagles Dare (400m) – This spans the entire side of the mountain overlooking Neemrana Fort-Palace. Fly like a vulture - or a god! - on Flying Fox's longest zip line.
Zip 3: Pussy Galore (90m) – Named after one of the Bond Girls, this zip may be short, but she's sweet and she's fast!
Zip 4: Goodbye Mr Bond (250m) – Continuing the Bond theme, these immortals words were uttered by the villain Goldfinger, but Bond survived to fight another day...
Zip 5: The Big B (175m) – Named in honour of Amitabh Bachchan who once zipped from this very spot into the Fort-Palace during the film Major Saheb.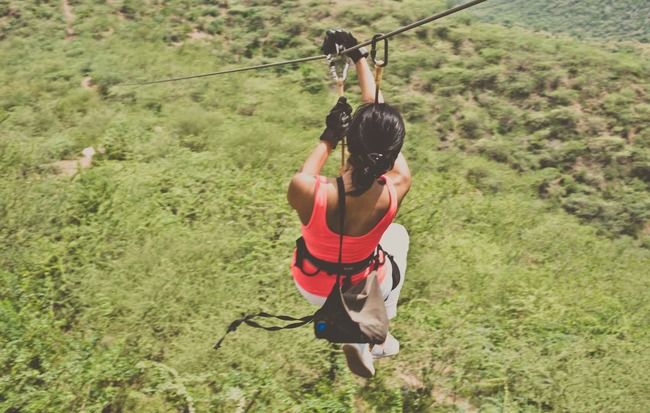 Distance from Delhi: 140 kms
Price: INR 2,000 upwards
For more info click here.
Another unique addition to adventure places in Delhi and NCR, the Sky Waltz is a government-approved hot air balloon safari company that is operational all across India. You can fly above, and catch beautiful views of Pushkar, Jaipur and Ranthambore.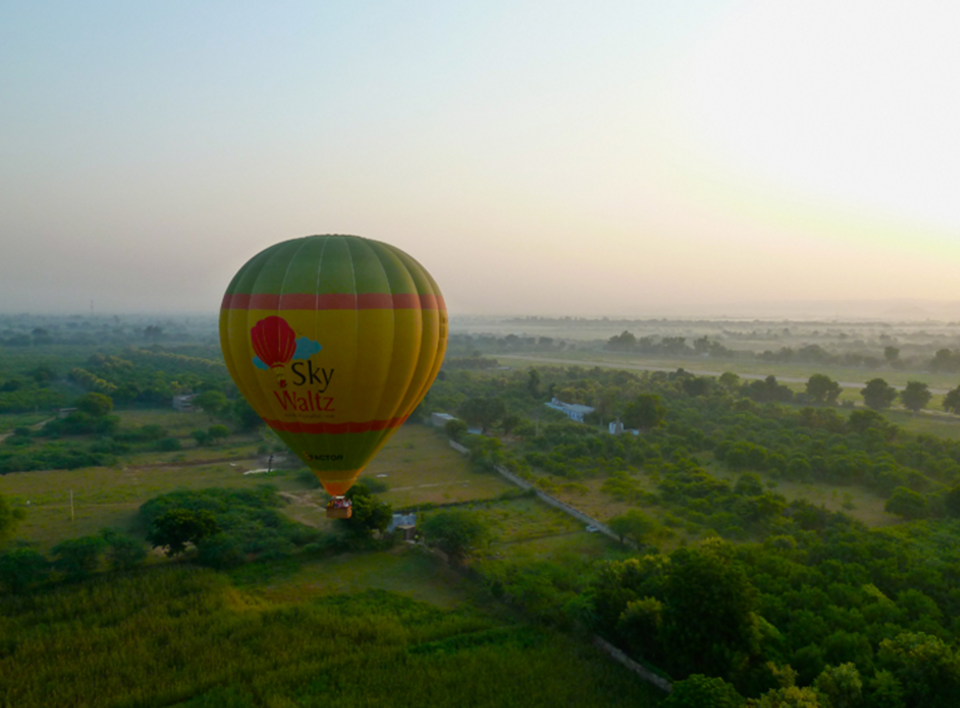 Where: A-49, Sector 67, Noida
Price: INR 12,000 per person onwards
Contact: 18001038839, +91 9560387222
Check out their website here.

Weekend or even day trips to Dhauj are a great idea because of the beautiful rocks surrounding the area. Camp Wild at Dhauj organises zorbing and is a literally the closest adventure activity you can pick up around the city. You can also try a couple of other things, such as rock-climbing and rappelling.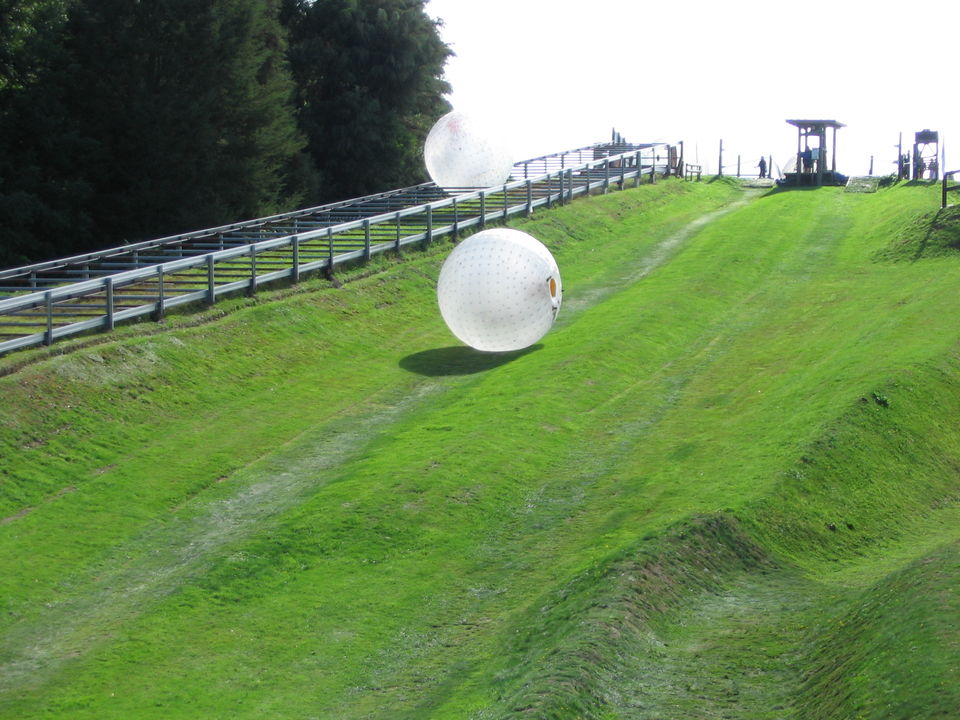 Distance from Delhi: 40 kms
Find more information here.
Now that you've got the low-down on all the adventure places in Delhi and NCR, get out there and feel the adrenaline course through your veins!
So, what are you waiting for? Go out there and begin your adventures!
Frequent Searches Leading To This Page:-
top adventure places in Delhi, adventure places in Delhi to visit, adventure places in Delhi for couples, adventure places in Delhi gurgaon, adventure sports places in Delhi