Reached to Varanasi around 2 PM of 6th March and made a quick search for a cheap guest house, owner was asking for ₹600 for per day but I negotiate and got the room for 6,7,8 and 9 March(I left before afternoon at 9th) just in 1200. It was really cheap and had all necessary facilities.
I did rest around 5 PM and then went for nearest Ghat for walk the nearest Ghat was the most famous Ghat Dashashwamedh Ghat.
I took boat ride for an hour and this is very cheap ride but be careful if you are going first time there. Boat ride price is very cheap but you have to negotiate it and join boat with other people so it become more cheaper for you.
I saw Ganga Aarati there and enjoy some Cool breeze from Ganga.
I took a Near market walk and return to room around 11 PM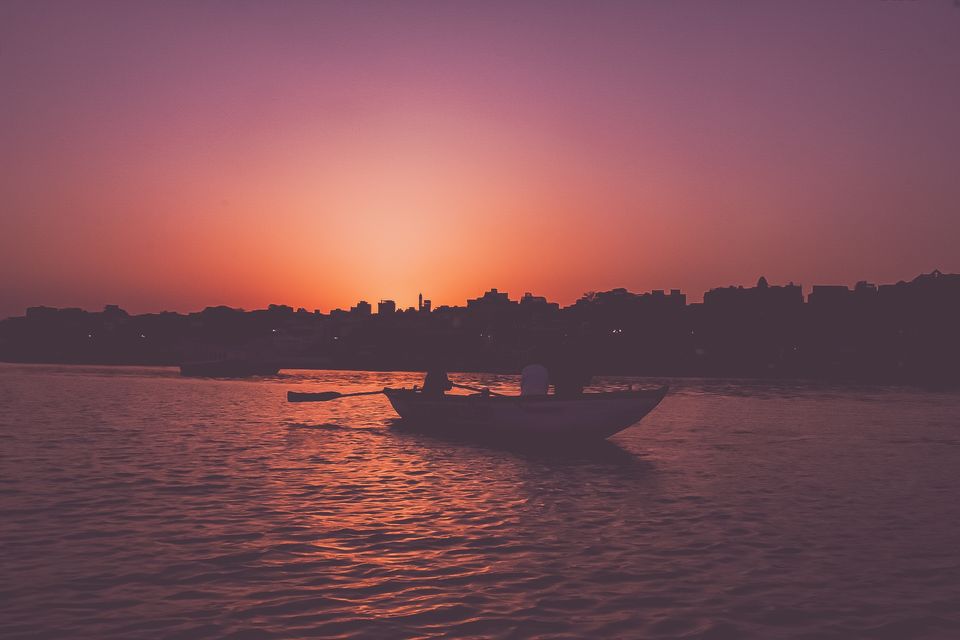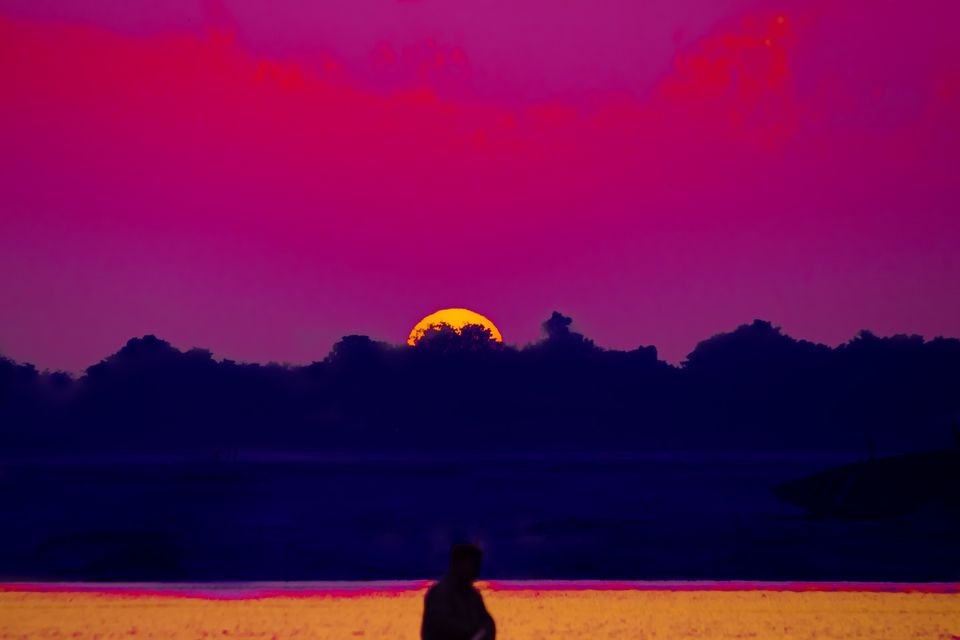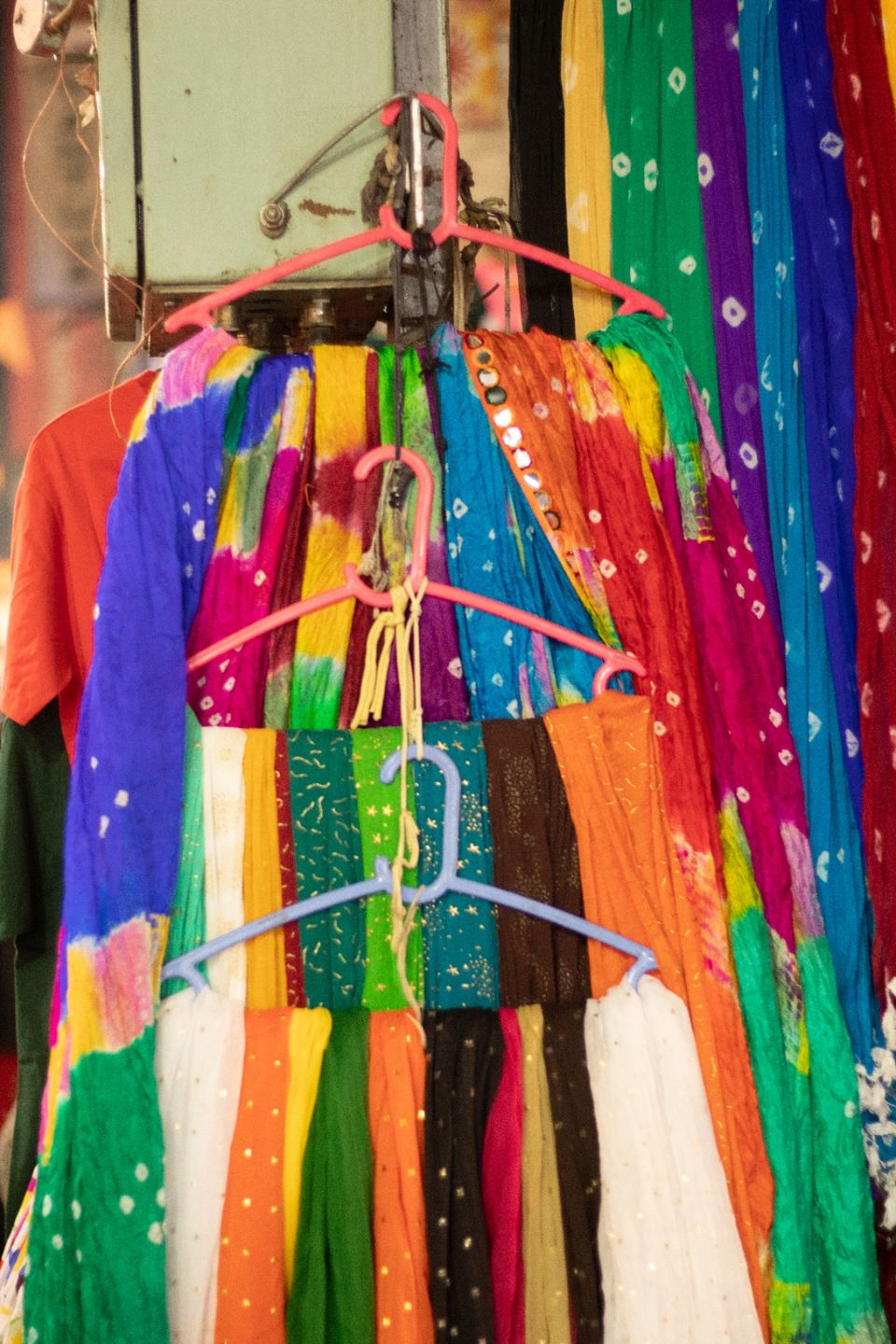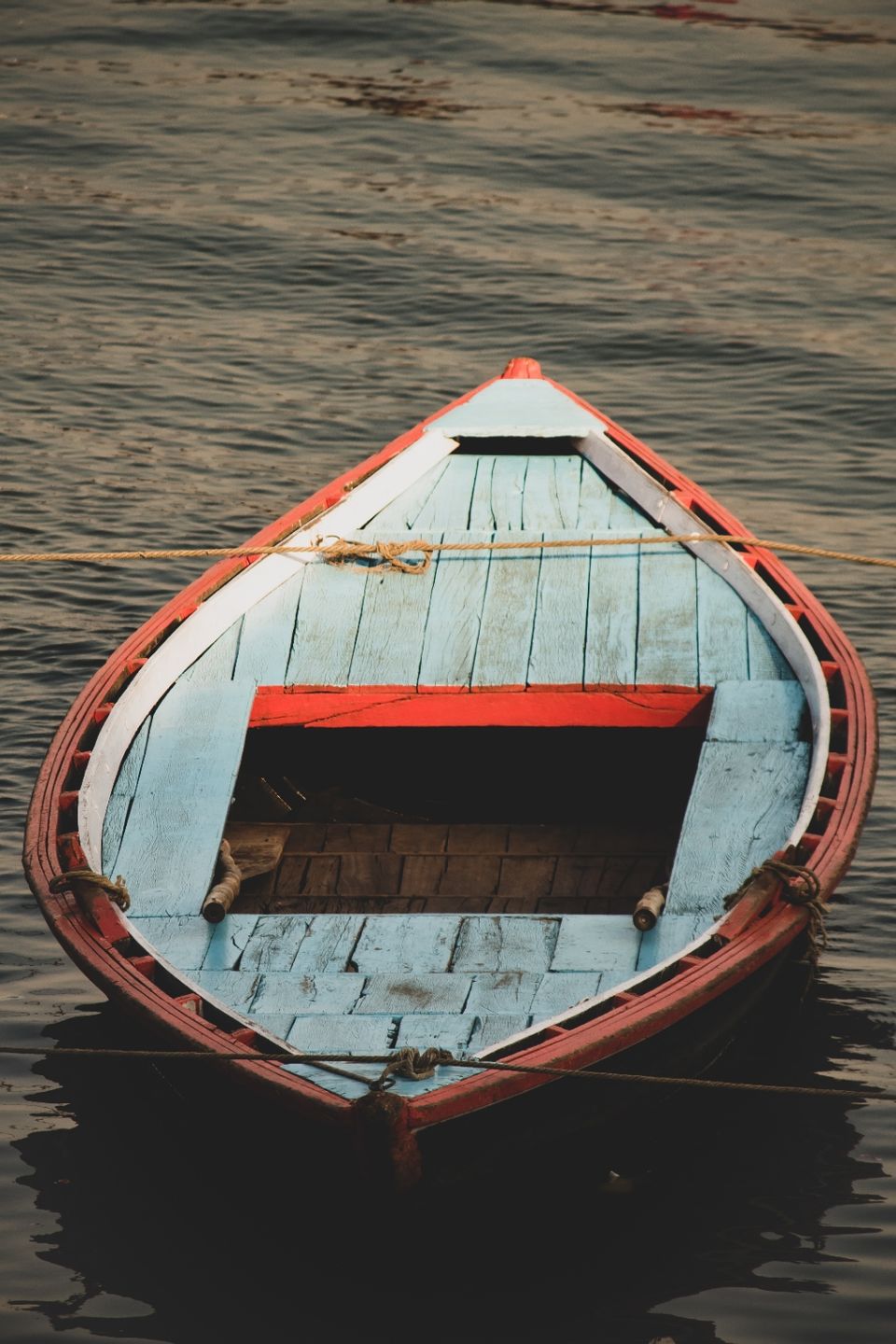 March 7, 2019
I got up around 7 AM next Morning and get ready for walk to Ghats. I left room around 9AM and reached to Dashashwamedh Ghat and before enter to Ghats I took stop for some fresh fruits and bought about 1 kg of mix fruits.
Dashashwamedh Ghat is always seems busy and it is most crowed Ghat. Reason because it is almost middle Ghat of all 84 Ghats remaining Ghats are both side of this Ghat. I decide to go towards Manikarnika Ghat and this side of ghat is really Peaceful after passing Manikarnika Ghat.
Manikarnika Ghat is famous for burning dead bodies of Hindu people same as Harishchandr Ghat but Harishchandr Ghat is situated another side of Dashashwamedh Ghat and quite far.
Ghats for this side very quite and you can see there locals practicing their routine work there. What is most interesting scene you see here in very early morning is Sunrise.
Came here very early morning to see that sunrise which I did next day.
After wandering about 2 hours on Ghats I took break and ate some fruits. People was bathing and washing their clothes and they don't care about someone else presence there. Many foreigners photographers were there also taking photos of locals daily routine because they seems astonished with this or just want to capture whatever going there. Many ladies were stopping them to taking their photos while they were bathing but no one understanding.
I left for Ganga Mahal Ghat and reached there. I took a nap there about 40 mintues and then reached to Meer Ghat. This ghat is a bit quite too but you see lots of activities there.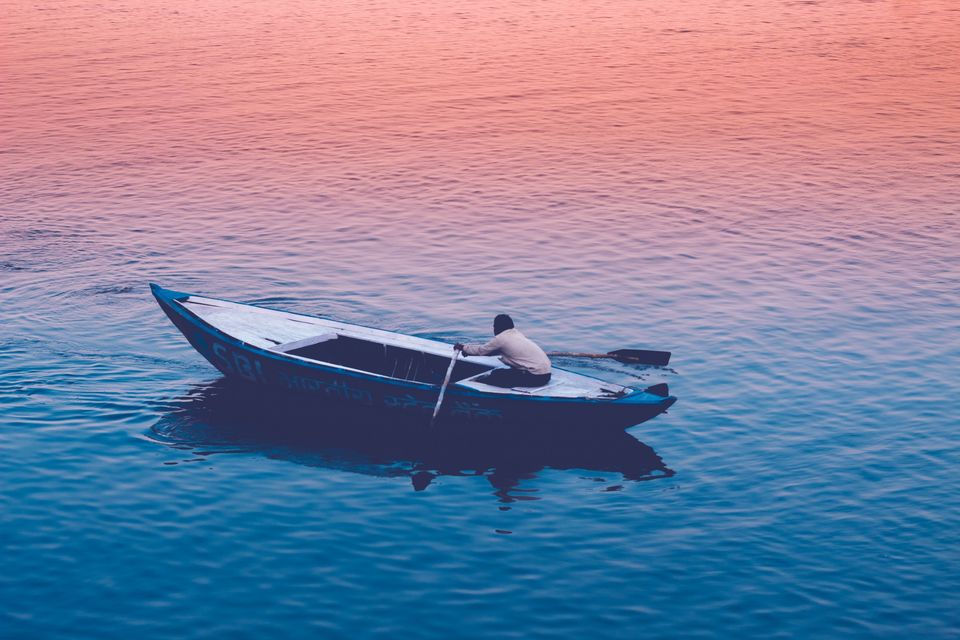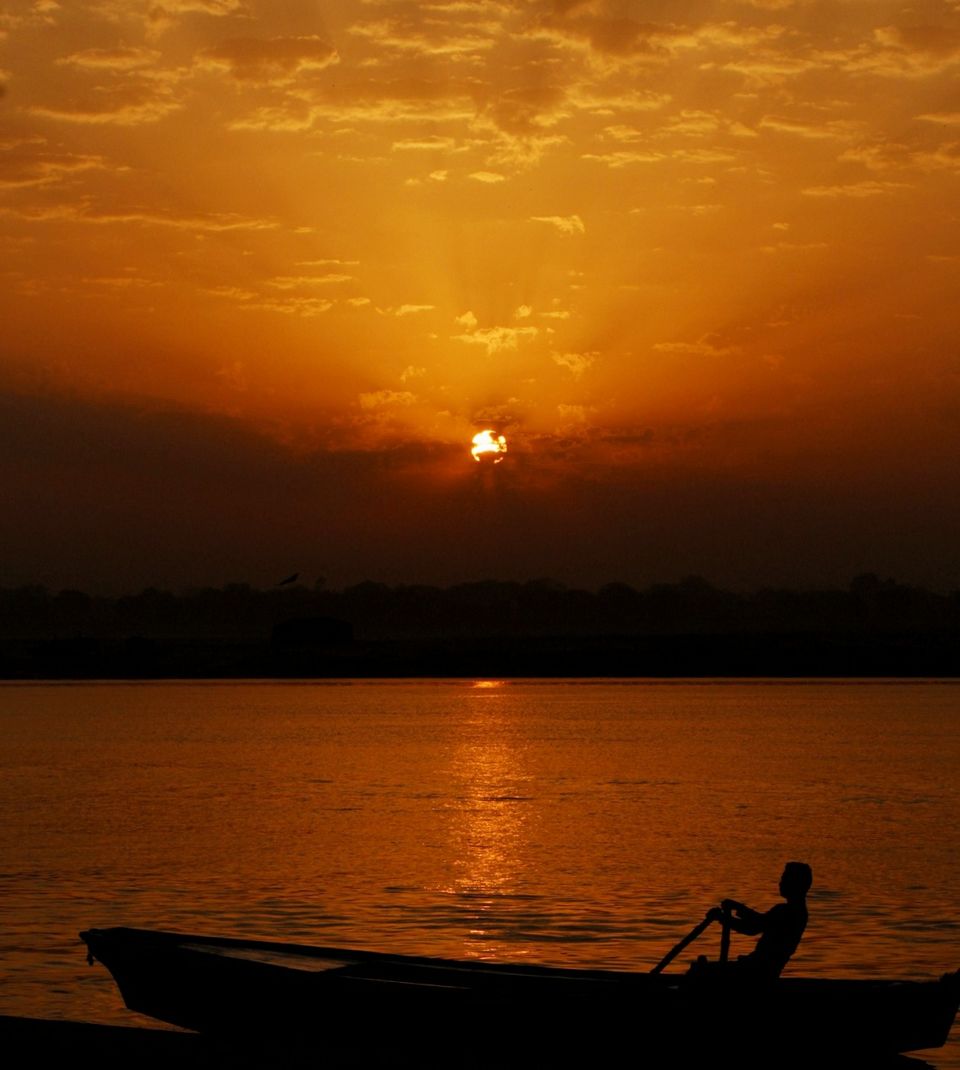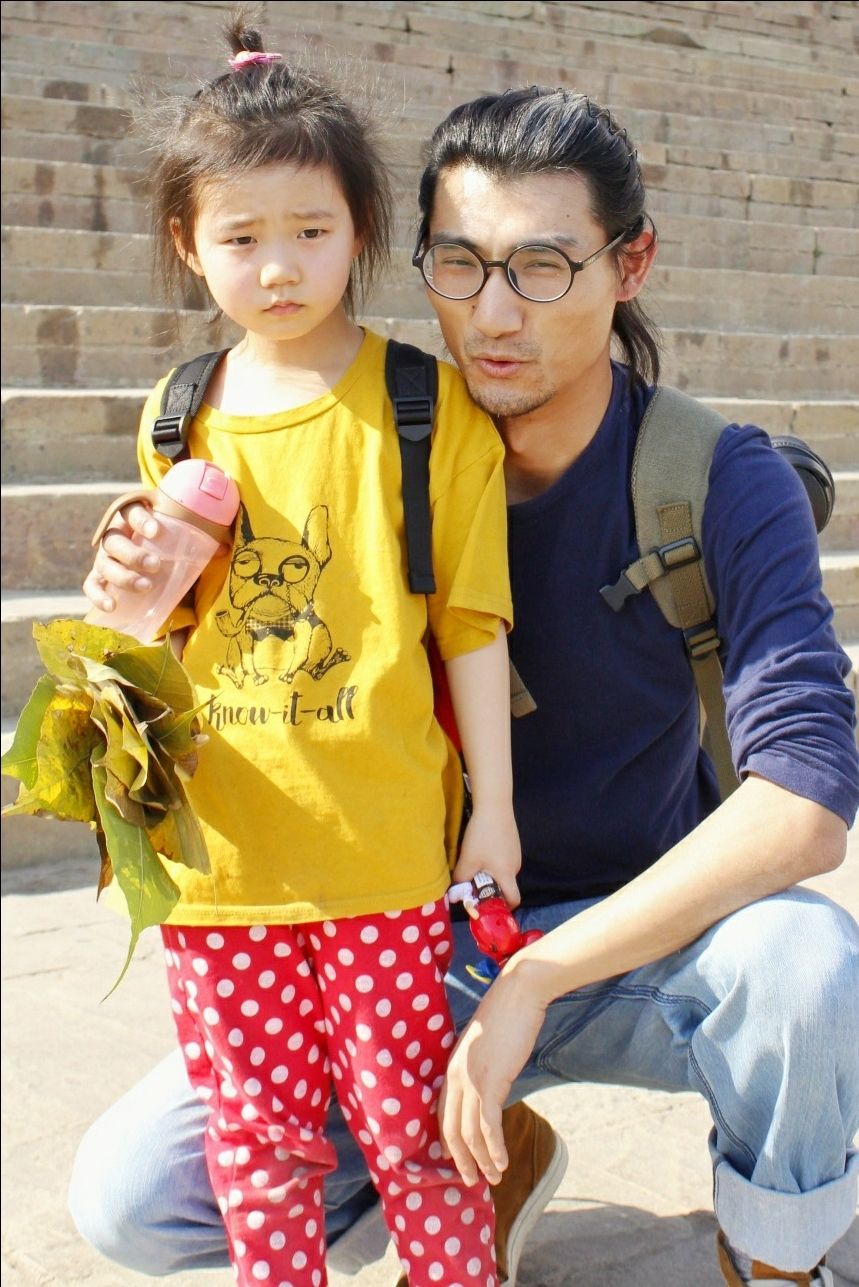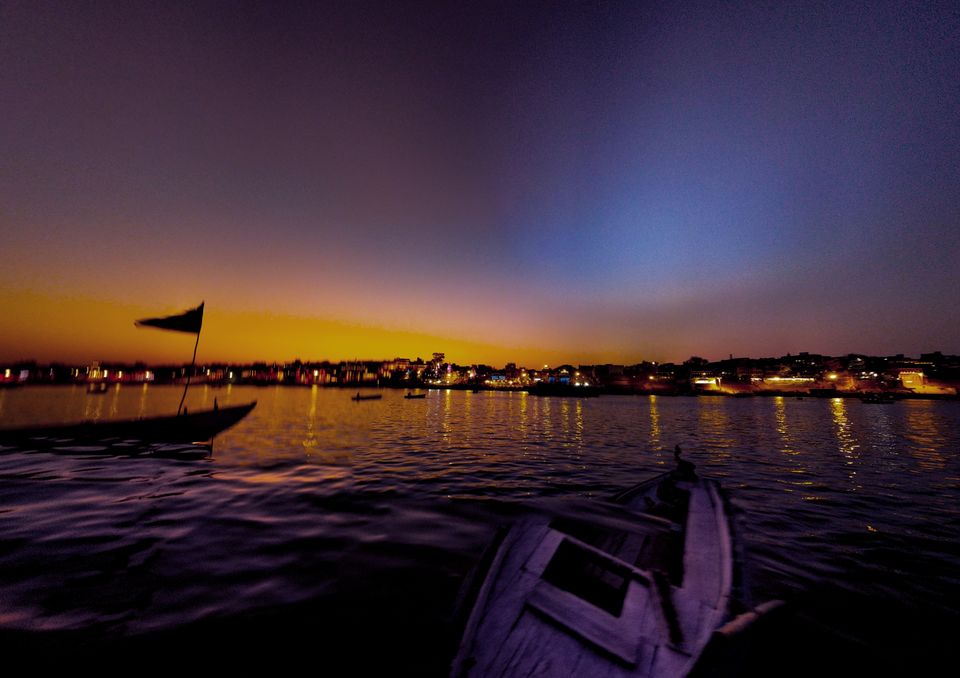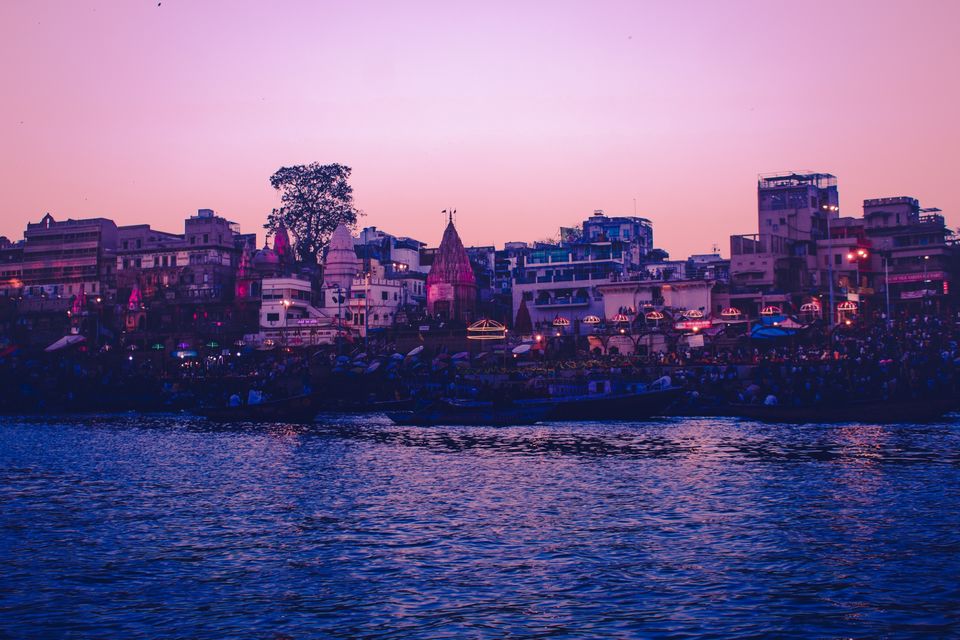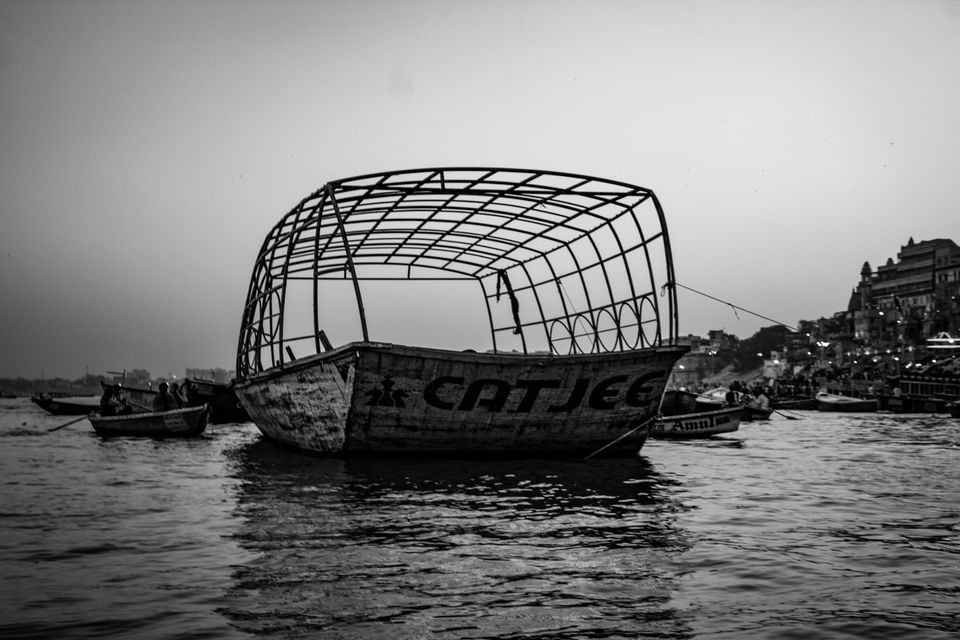 I decided to take a tour of Varanasi Ghats in very pocket friendly budget. I completed this 5 nights tour just in 3000 Rupees.
I left from New Delhi around 10 PM for Varanasi via Train and the fare was ₹415 for Delhi to Varanasi.
I would give idea of my expenditure in last of article so you can know how I managed
March 8, 2019
I left room early around 5AM to see sunrise and rushed to ghats with my camera and it was really amazing sunrise. Many people was gathered there to see it. After taking few sunrise photos I came back to room and get some sleep. I got up again around 9 AM and after shower went for market walk and Varanasi is really crowded place. Soon I move towards Ghats again and today I went towards Assi Ghat in way there was many ghats Munshi Ghat, Rana Mahal Ghat, Babua Pandey Ghat, Narad Ghat, Kedar Ghat, Harishchandra Ghat, Dandi Ghat, Shivala Ghat etc.
Narad Ghat to Harishchandra Ghat all way was full of Naga Sadhus. There was not only Indian Sadhus even some foreigners was also practicing to being Sadhu and Sadhvi there. I was stop a place for a while to drink water and eat some fruits then a girl from Germany asked to me is it allow to take pictures here because this place is covered with naked people. I said -"No one stop me yet so it must be allow."
Assi Ghat was quite place and Many Indian religious people was distributed food there.
I spent my day there and way back to Dashashwamedh Ghat to attend Ganga Aarti. Ganga Aarti organise over all Ghats but only on few it is on very astonishing style and Dashashwamedh Ghat aarti is best as I saw.
What you see there on Ghat different people from different regions joining their faith in Holy River Ganga. People came there for celebrating weddings and also came for doing after death rituals for their loved ones. You see many cultures here at once.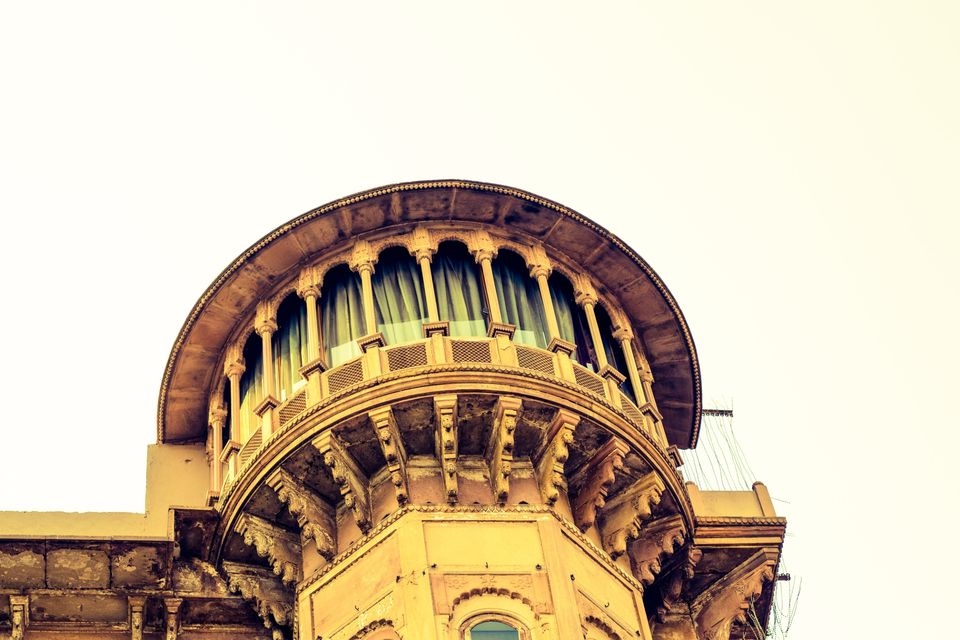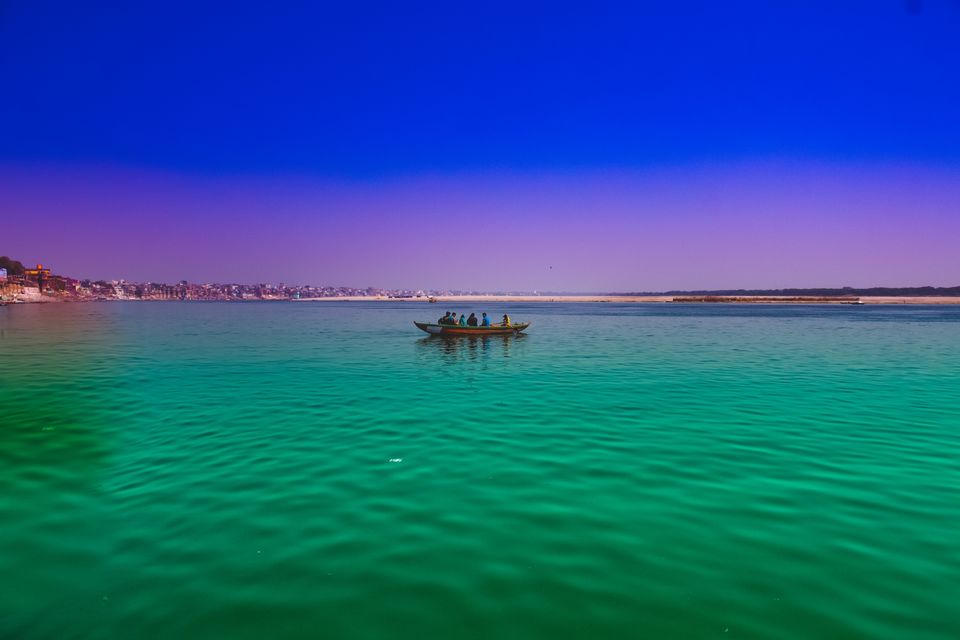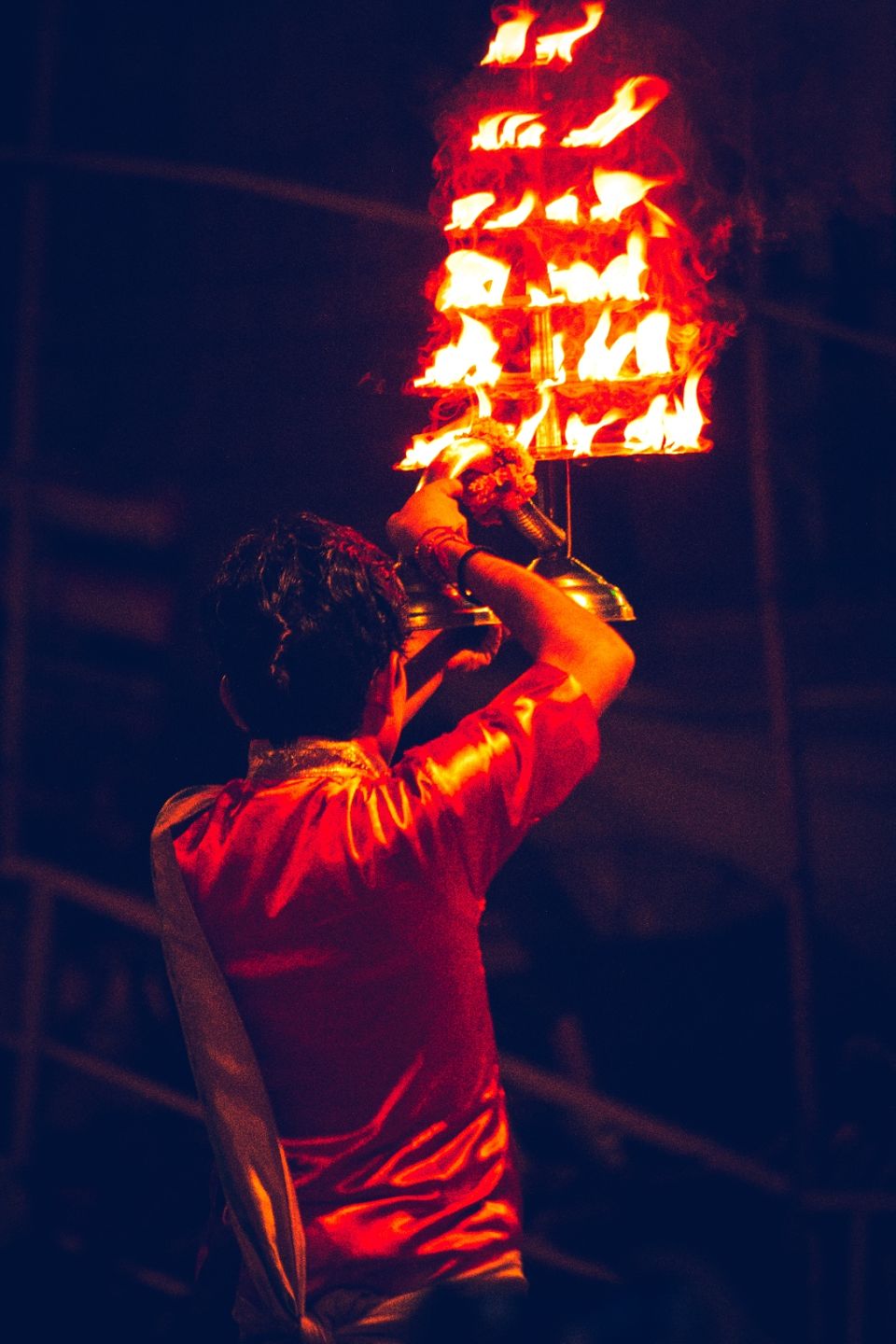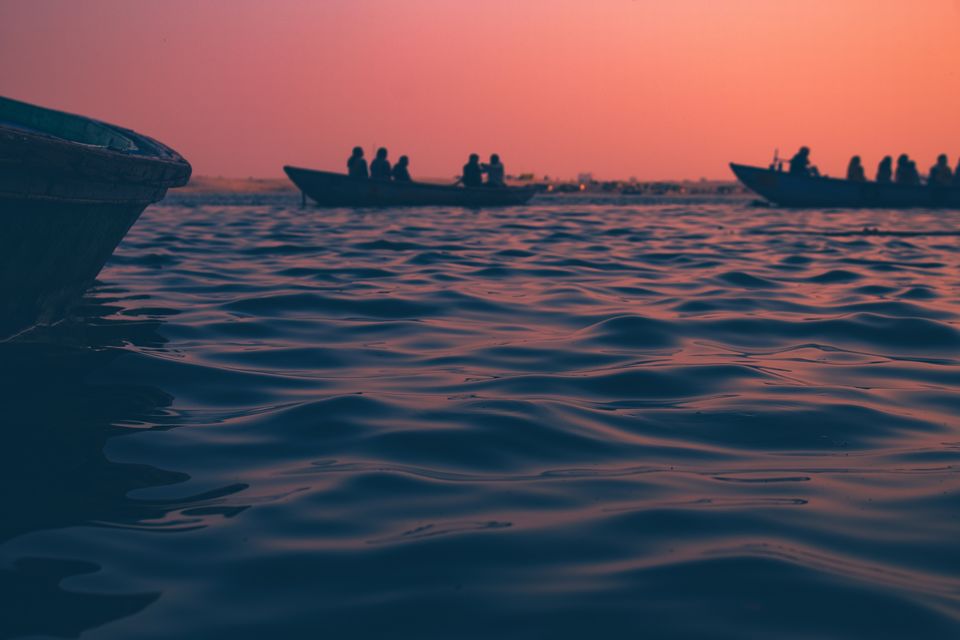 March 9, 2019
I got up around 8 AM and get ready for breakfast. I took tea and a fruit cake for breakfast. Later I packed my bag and reached at railway station around 12 of noon. I submit my luggage in cloak room and went to a massage parlour I found there. I needed some head and back massage badly after massage I feel good and reached to Ghats again and took boat ride with a group. We reached another side of Ghats and spend some time there. My train was at 10 PM so I had plenty of time and I use it. I took a quick tour of Ghats again before leave Varanasi.
Here are some tips and my budget for this tour.
Best way to reach here is Train for train haters flight also land there.
For stay of you have heavy pockets you can stay palaces and hotels over Ghats. You will get Royal facilities and Ganga view. From Windows. But if you are like me you can search for small guest houses. Public house is also good if you don't have something expensive with you. Public House( Dharamshala) almost for free.
To food I depend most of times on fruits. You can get enough fruits for a day in ₹100 maximum sometimes in less. Hotels in Varanasi offers Indian Thali just in ₹50.00 which is enough for an adult for one time meal.
I like to walk and near Ghat using rickshaw is not some good option. Streets are crowded place so use your feet.
1. Fare New Delhi to Varanasi (Manduadhih) ₹415.00 (online)
2. Fare Varanasi (Manduadhih) to New Delhi ₹415.00 (online)
3. Room Charges for 4 days ₹1200.00
4. Meal Expenditure for whole journey was ₹700.00
5. Other Expenses around ₹250.00
I was on cash about ₹4000 and When I back home my wallet still had ₹1800 so I spent about ₹2200 cash and tickets was online booked for ₹830.00
I used some coupons also at Railway Station of McDonalds for snacks.
I love Tripoto Community and love how travellers share their experiences here. I just feel same so I shared .
I will wait for your feedback thanks for reading. You can check my Instagram also for more pictures from my trips.
www.instagram.com/bharatkuiper