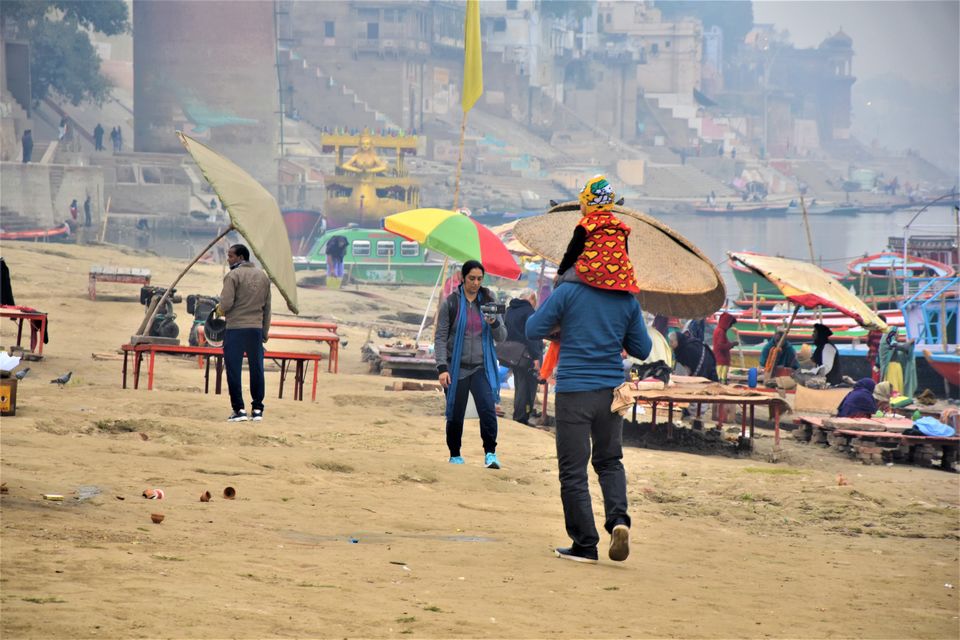 In India, Train-tickets are comparatively cheaper than Bus tickets. Train-ticket from my hometown to Varanasi is just 60 bucks. Train Journeys are so beautiful in winter. Changing landscapes of Indian villages makes it more beautiful. I did this short travel with one of my friends as I planned to sleep at one of the ghats of Ganga. Just to feel safe at night...haha.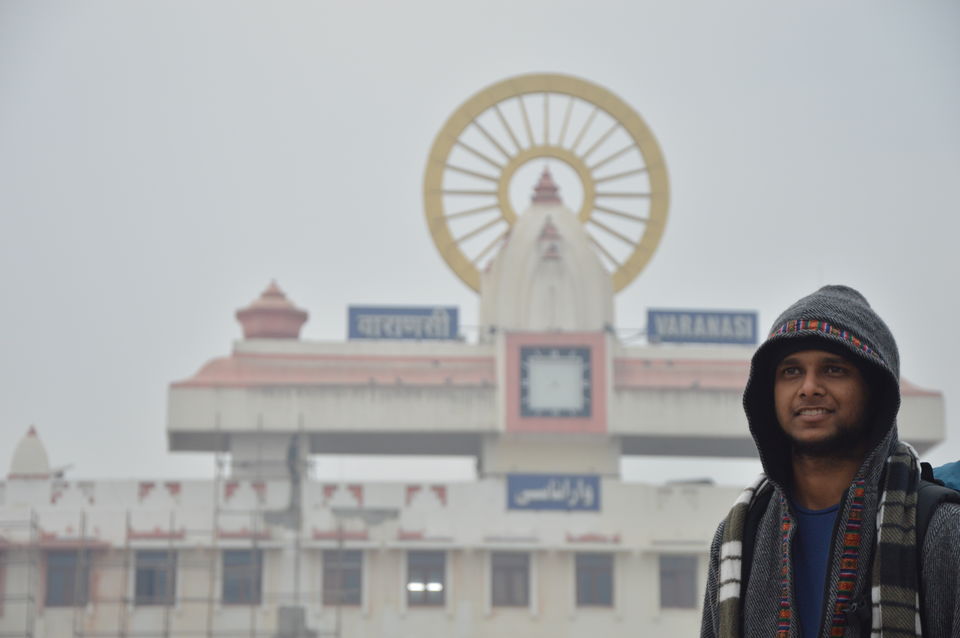 Reaching VARANASI : Kashi
We reached Varanasi Junction at 4:30 PM. It was 17 December and one of the coldest days of the year too. From Varanasi Railway Station, we took a shared rikshaw to Godowlia Chauraha. (If you are going to visit Ganga-ghats of Varanasi... specially Dashashwamedh Ghat, Godowlia is the nearest place to reach.) Rikshaw-charged 20 rupees for one person... total 40 rupees for both of us.
He dropped us at Godowlia Chauraha. From here to Dashashwamedh Ghat is just 400 meter, by foot, it takes around 5 minutes. There is a church on the same road...St. Thomas Church. Before reaching Ganga, One should definitely lit a candle inside the Church. For Religious Harmony & your inner human :)
From Godowlia to Dashashwamedh, there is hell a lot of beautiful shops. These shops convert this 5 minutes journey into 50 minutes. From food to clothes everything is available in this 400 meter long Gali.
Let's have a look at these amazingly beautiful shops of Varanasi...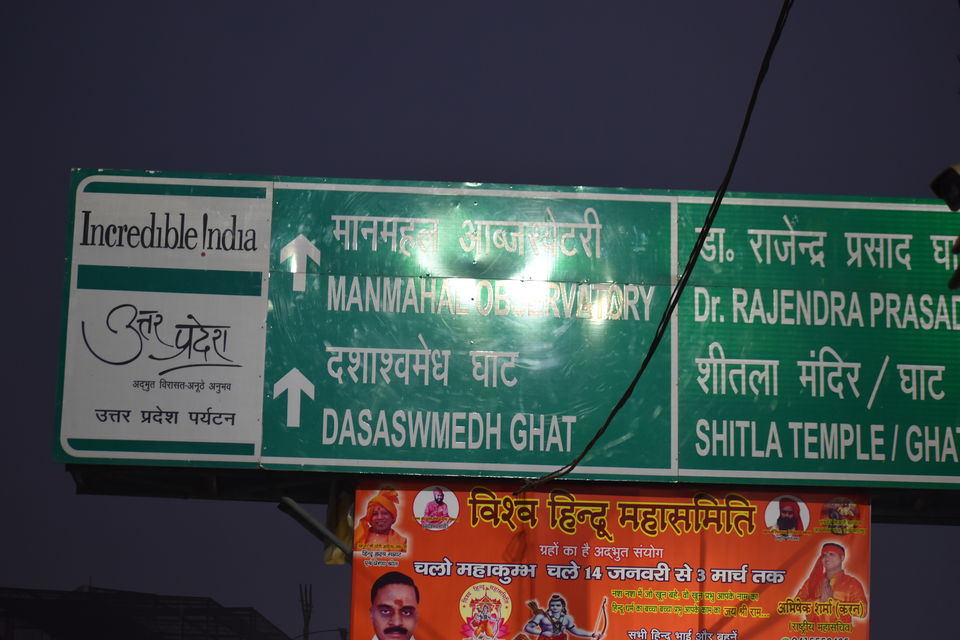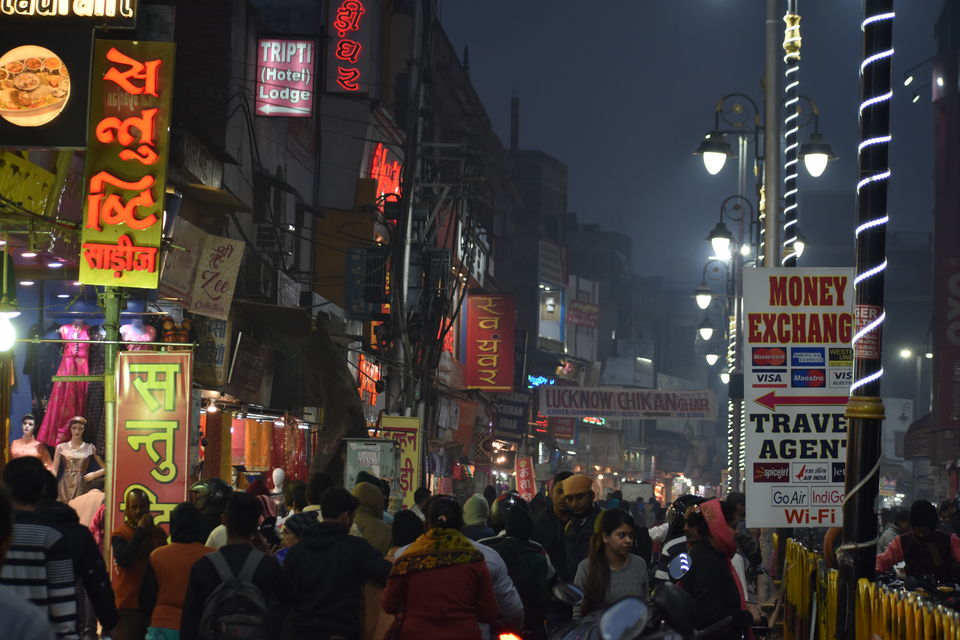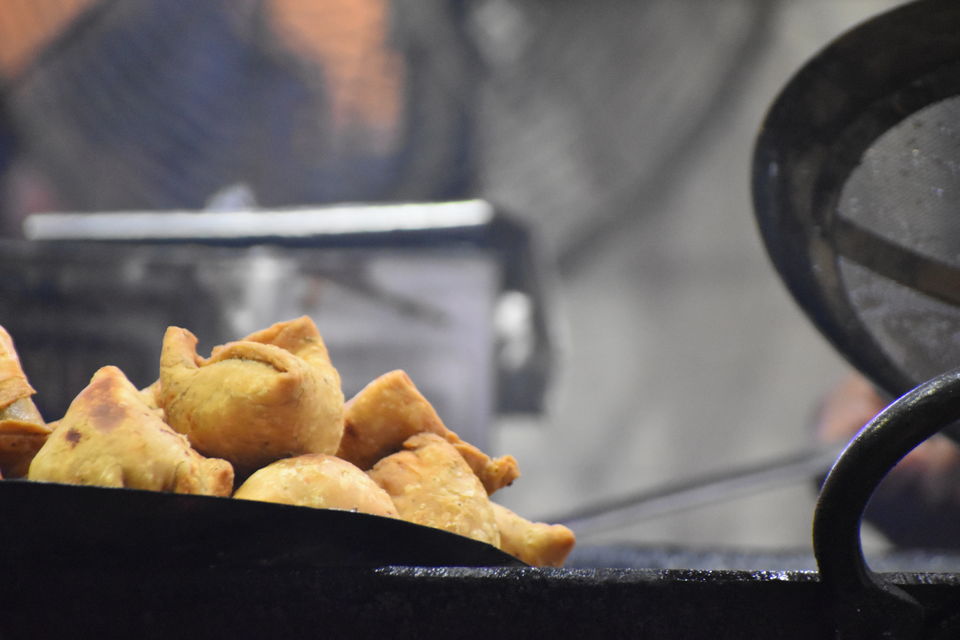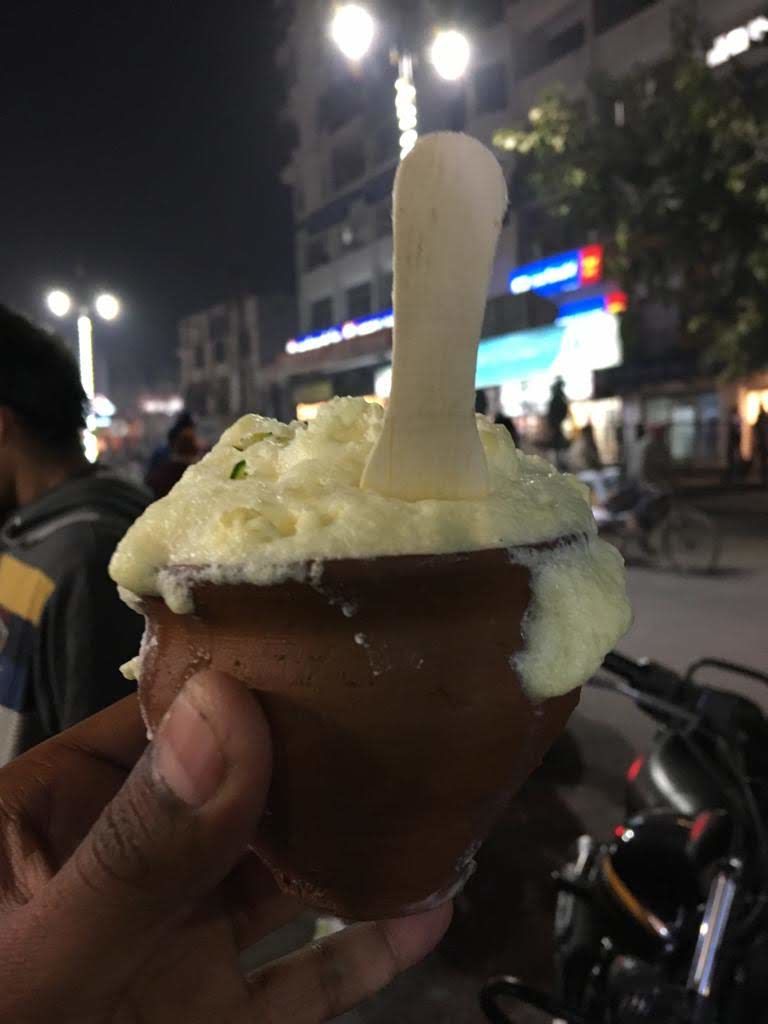 Dashashwamedh Ghat
Finally We reached at Dashashwamedh Ghat. It was 10 minutes to 6 PM. At this Ghat priests perform daily aartis which is famous among tourists as well as locals. Hundreds of people gather at the ghat every evening at 6:00 PM to watch the 45 minutes long aarti. (6:00 PM in winters and 7:00 PM in summer). We saw the whole aarti/pooja.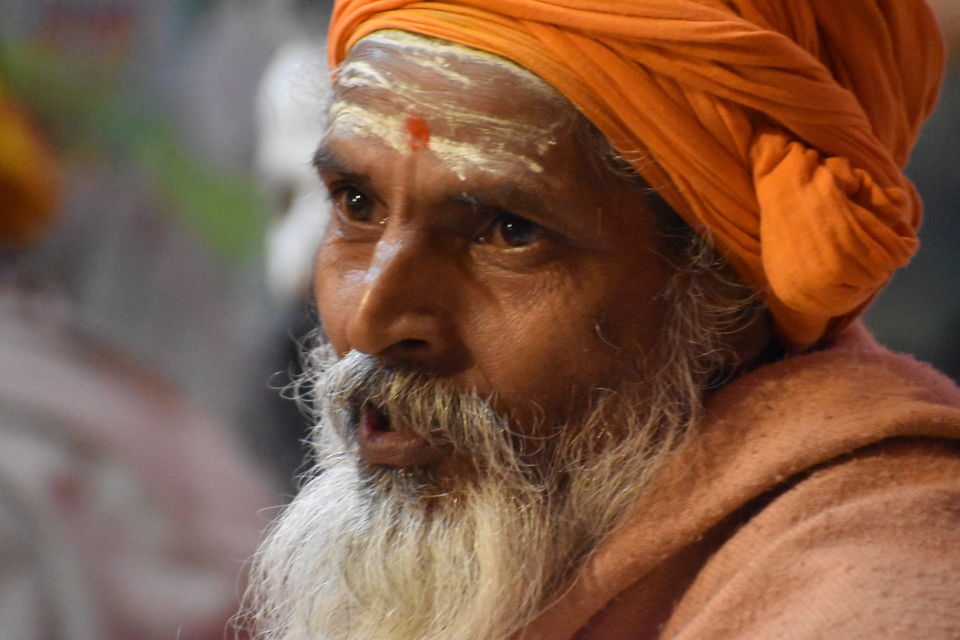 DEATH : The Ultimate truth of life
The Burning Ghat
We finished dinner along with a warm cup of tea and started searching for a good place to stay at night. We walked back to the Dashashwamedh Ghat and continued walking towards Assi. It was around 9:00 pm; most of the Ghats were dark and empty... we continued walking until we reached the Raja Harishchandra Ghat (The Burning Ghat). There were some people who had come to say final goodbyes to their loved ones. We were tired, so both of us decided to sit with a family who had come for cremation. There were just five or six dead bodies being cremated at that Ghat, the rest were just ashes and bones left all around the lower ghat.
We sat on a bench as two foreign girls came and sat on the other bench. (Both of them were in saffron(Bhagwa) dresses which had Ram printed all over it... Just like our PM Modi's Suit). We sit together and again lay our eyes on the burning remains of humans. A foot was clearly visible, its skin was burning like a wildfire. It was shrinking slowly and changing it colour. Soon Masaan boy comes and put that leg inside using a small Bamboo Stick. Scene cuts here... None amongst the four of us sitting there were related to any of the dead bodies lying there. Yet we felt desolation deep within our souls. It was not adventurous at all to look upon the dead bodies burning at a silent river bank. It became interesting when a man came in a saffron dress and sat in front of one of the burning bodies. It was around 11:00 PM... He sat there for around 20 minutes. I had read about these people in stories only... It was my first experience with these types of saints, locally called AGHORI BABA. He spent some time in Namaskar Mudra by standing in front of that burning body. He bent down, put some dead body's ash on his forehead & went back to the murky galis of Varanasi... This is what makes me feel spiritually happy about Varanasi.

What took me there was just the bitter cold of that December night. But it suddenly turned into a spiritual journey. The warmth of those burning bodies kept me safe on that night. Visible burning body parts coming out from the pyre (Chita) and the melting embalming from the body totally changed my perspective about people and the world. It was a rare, once in a lifetime experience to learn about life. Personally, I don't encourage anyone to go and see the last truth of life. Varanasi has a lot to teach. Go, sit at any ghat of Varanasi... you will definitely learn something out of the many wonders that are put forth to us; you get the truest and purest knowledge with regards to what you need in your life.
Watching legitimacy of Death was the reincarnation of the soul in the same body.
After this incident... For me, it has become so easy to love people and understand the reason for the hatred among us. And the reason for the hatred is... we do not love each other. Simple :)
Understand why we should share love with everyone and why it is so important to maintain harmony.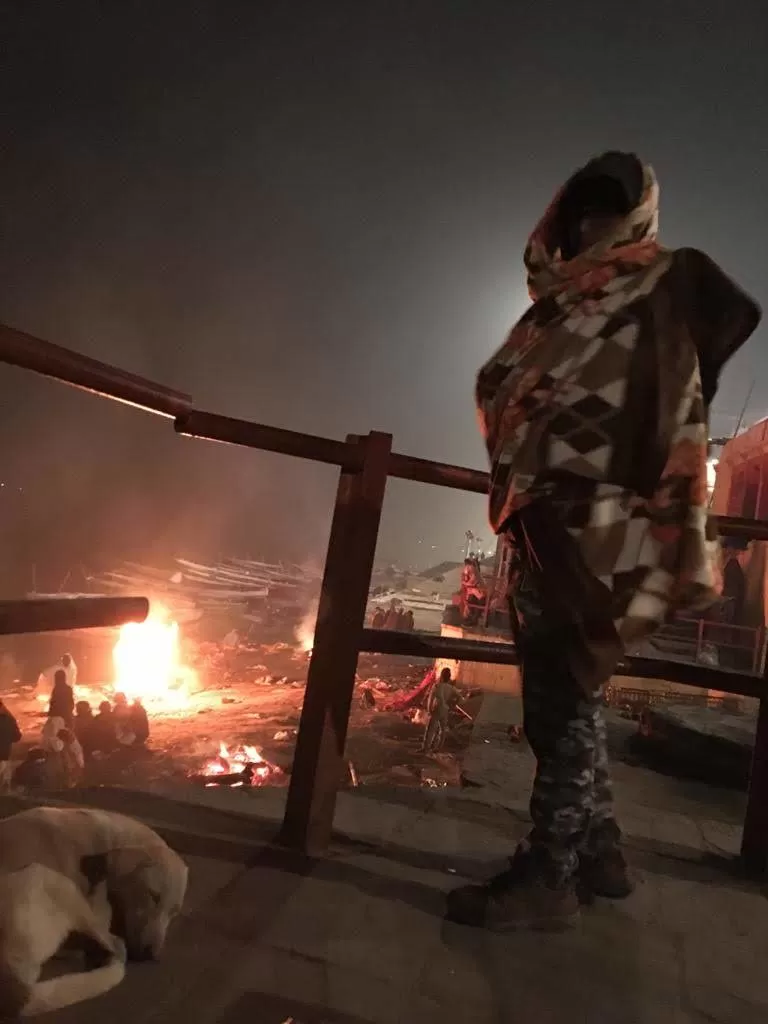 At 11:30 PM, we moved to an open shelter where 3-4 saints were sleeping on the floor. We found an old thin cotton-filled mattress on a bench. It was greasy and super dirty. I covered that mattress with some sheets of newspaper which we borrowed from a local shopkeeper. We dognapped & left that place around 5:00 AM.
(Before leaving I saw some pups and their mother sleeping with a Saint on his mattress and some pups inside his quilt, he had no problem with those pups... which shows the genuine humbleness of a human.)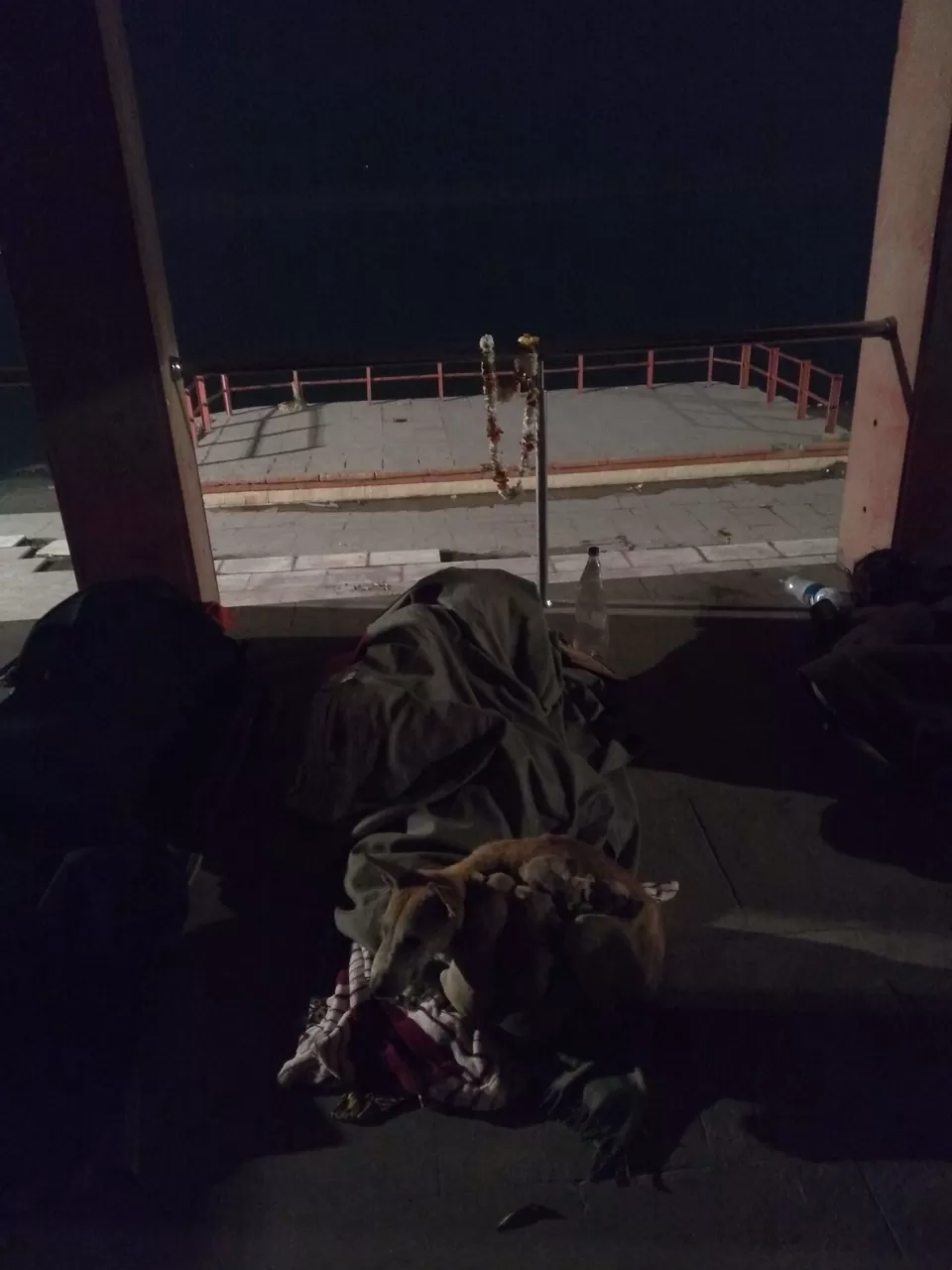 From Hardsishchand Ghat, we moved towards Assi Ghat to experience Subah-e-Banaras. Every morning Kashi(Varanasi) celebrates Subah-e-Banaras with a morning aarti thereafter classical music performances by various local artists. Aarti begins at 6:00 AM... means before sunrise in winter. The Sun rises during the aarti only, It feels so beautiful to watch sunrising with live mantra-chantings and endless bell's sound.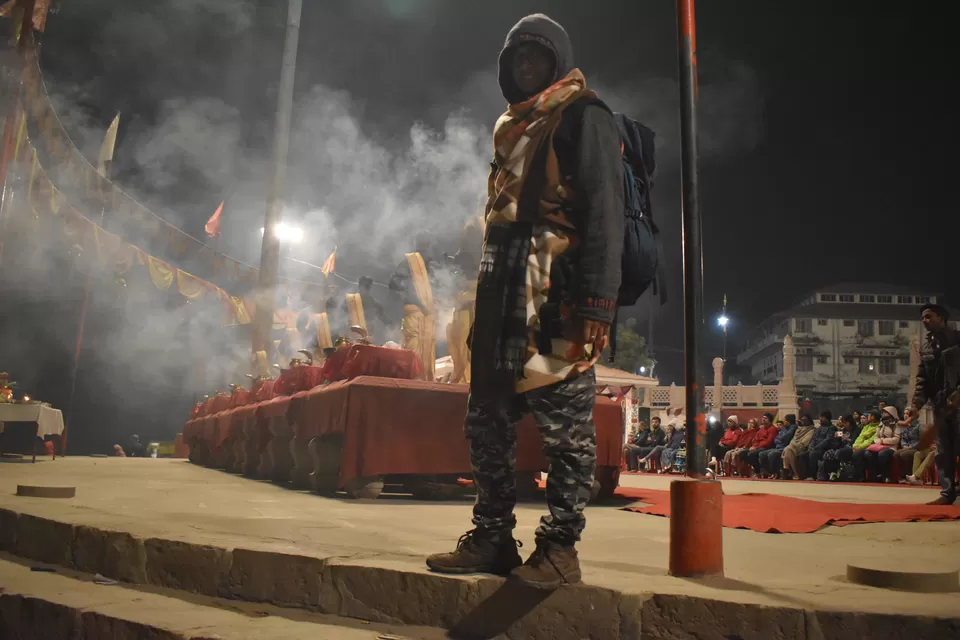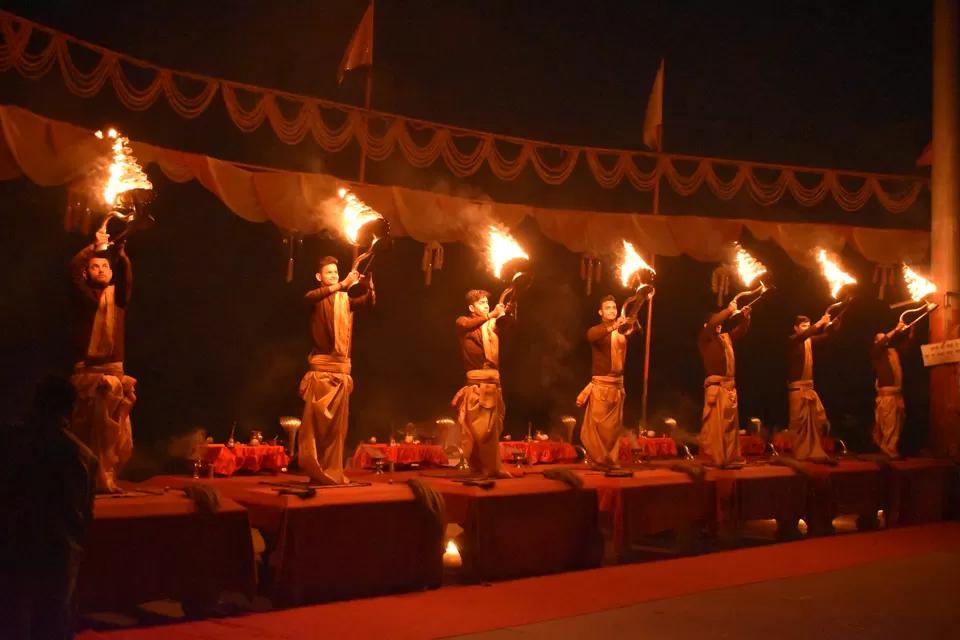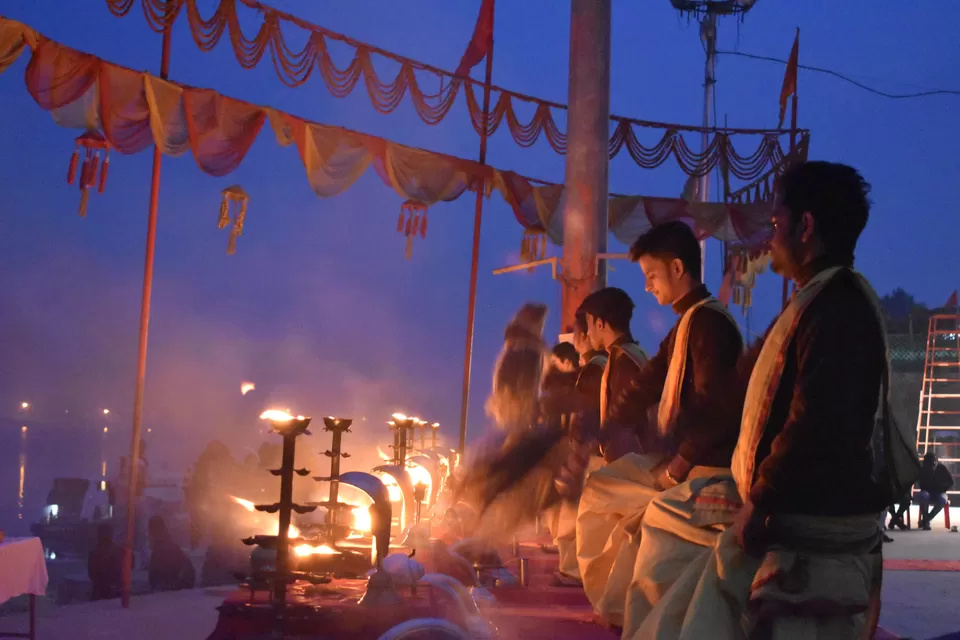 After Aarti, we went towards Ganga... I was sleepy so I again slept on a Takht at the riverbank while my friend was roaming around the Assi Ghat. There was a cuboid-shaped stone that became my pillow for half an hour. I was sleeping and someone elegantly playing the flute from the stage of Subah-e-Banaras. That 30 min sleep with immeasurable classical music made me fully energized to roam around on Day 2.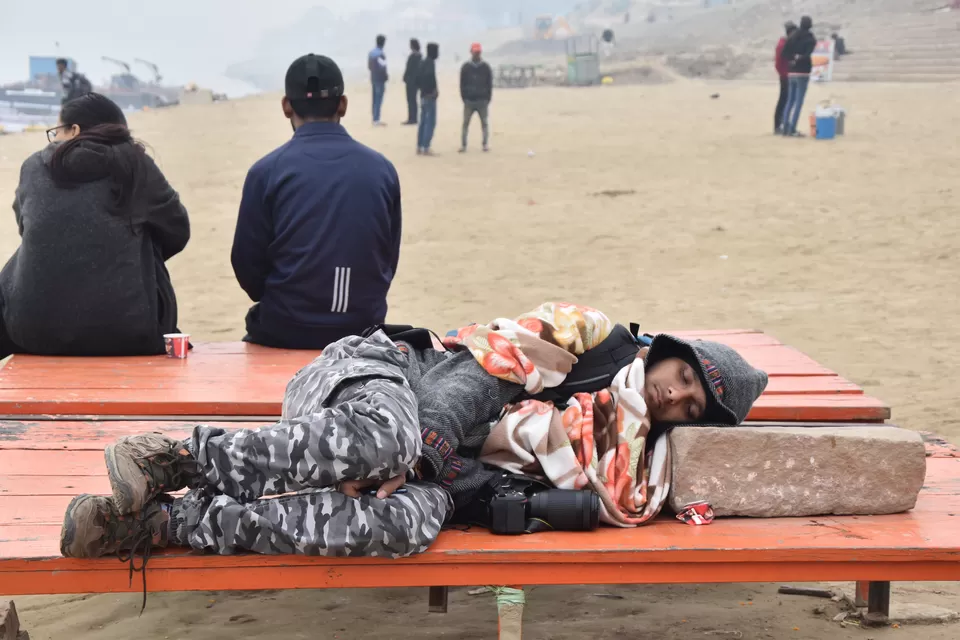 I woke up around 8:00 AM, The Ganga was in her full swing. Innumerable migratory birds welcomed us on that morning. We spent some time watching those birds on the beach... oops it's a 'riverbank'... but in the morning it becomes way more impressive than any other beach on this planet. That's why Subah-e-Banaras is vaguely popular.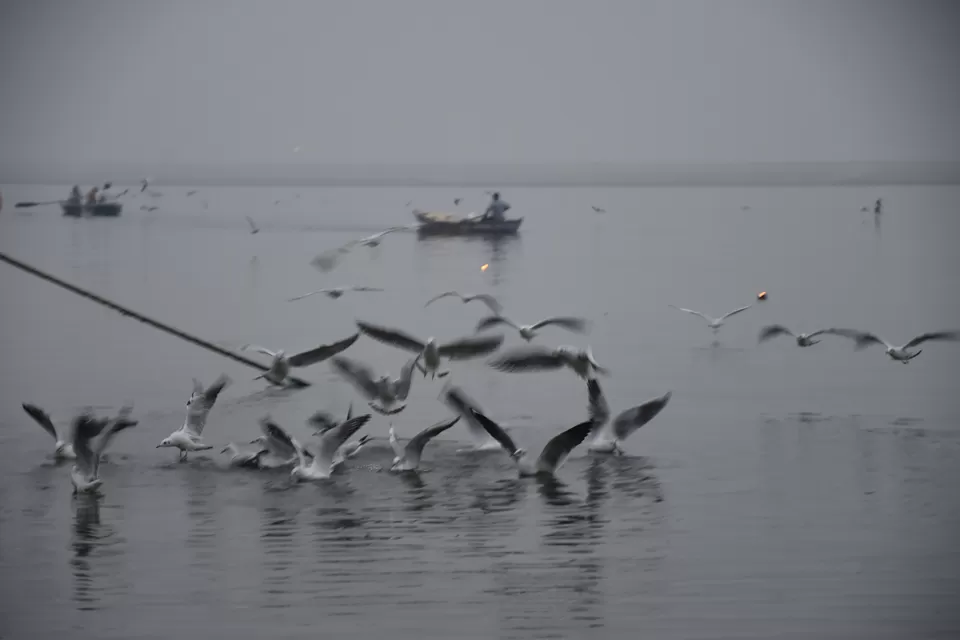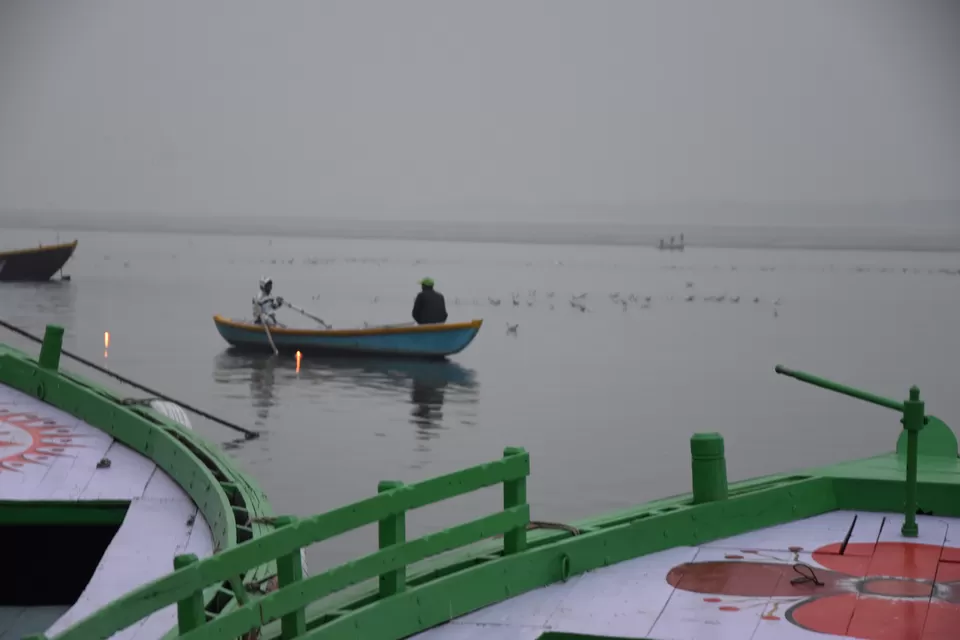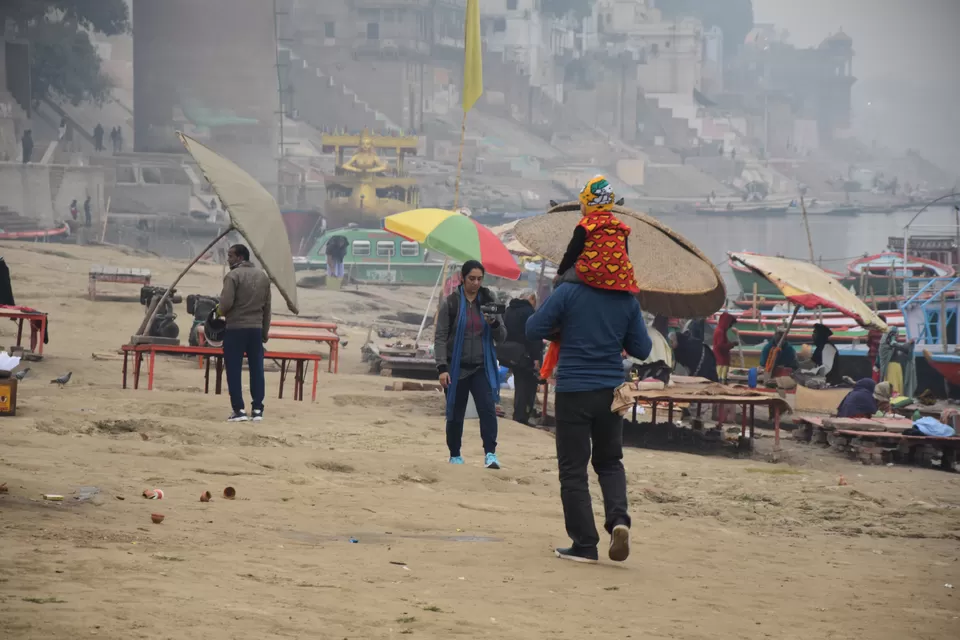 Streets of Varanasi
We left for Rani Lakshmi Bai's birthplace that is near to the same ghat. Searching for her birthplace took us to the miracles of Kashi, narrow streets. Streets of Varanasi are the real gems of the city. It is one of the oldest cities, you will find too many cultural gems roaming around in those streets. You can find people practicing Kathak(one of the classical dances of India) along with Indian Classical Music or young kids reciting Vedanta Mantras. Superrr Holy Cows can be seen everywhere on the streets sitting in the middle of it. They prefer to sit mostly in super narrowed streets... makes me feel like it is cow's government in UP... "GauMata ki Sarkaar". You know what's more beautiful about the people of Varanasi... "They respect Cow the same as they respect Ganga."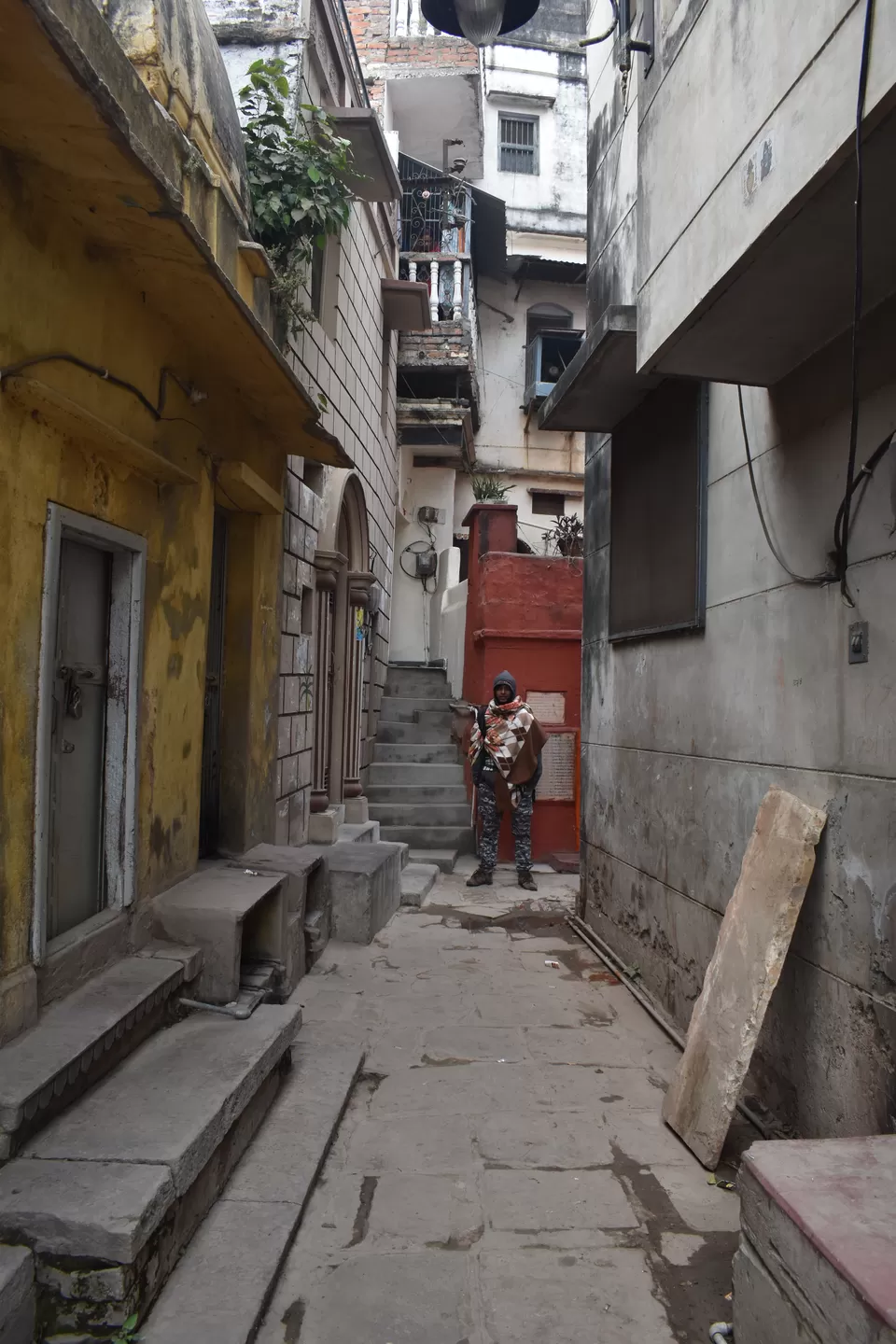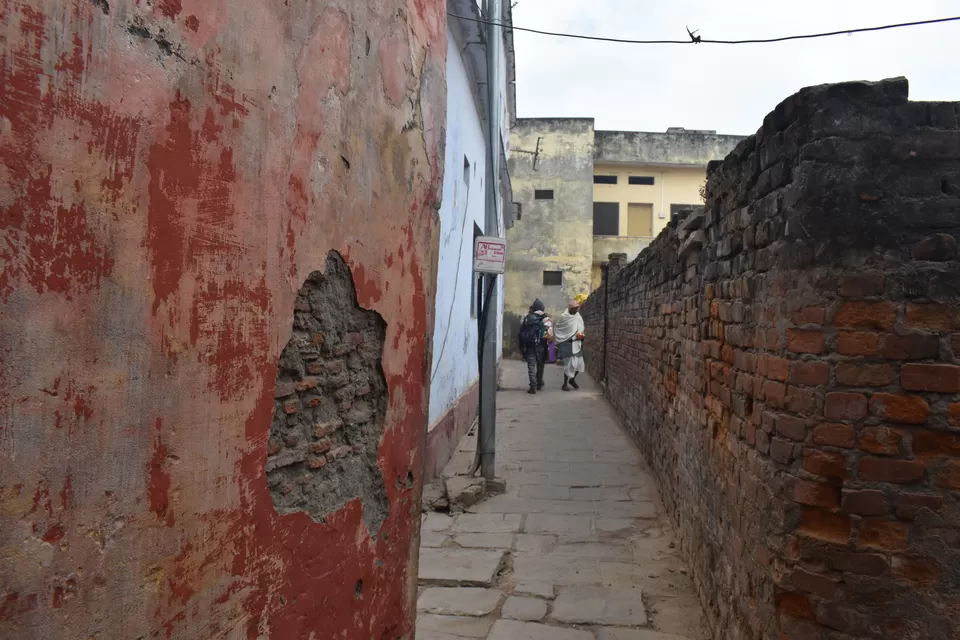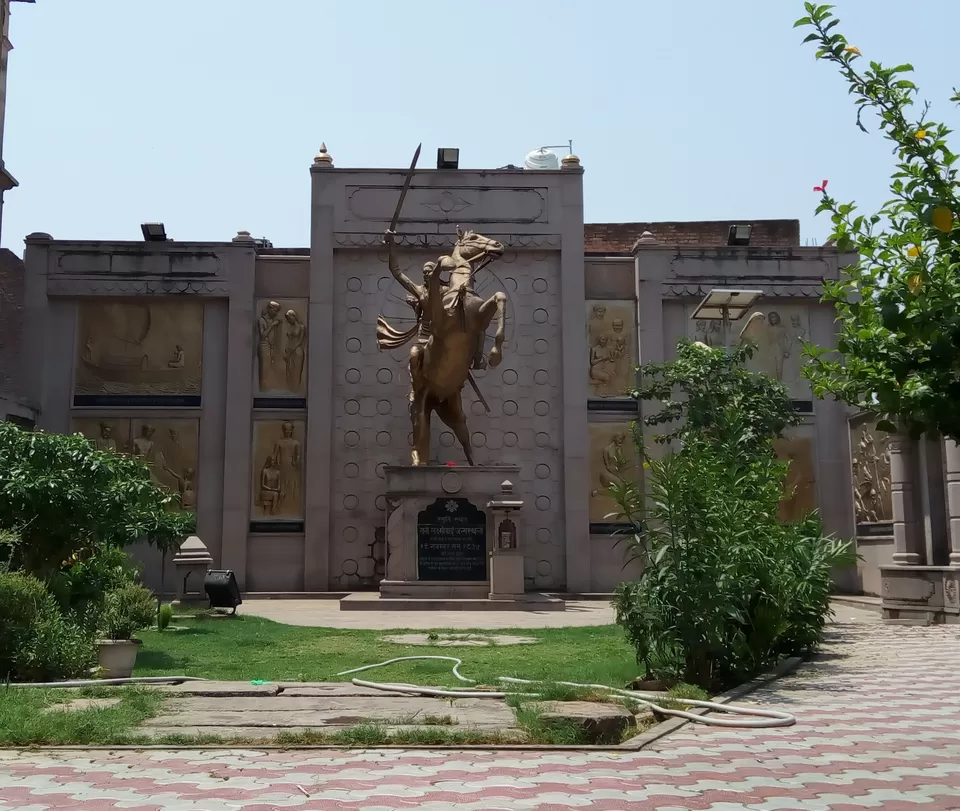 Shortly we entered the Desi Gym: Akhara. Pahalwans were busy doing their morning exercise aka Dand-Baithak. It was a cold December morning and all of them were in a Langauti (an interesting kind of underwear). According to a local... It is one of the oldest Akharas of Kashi.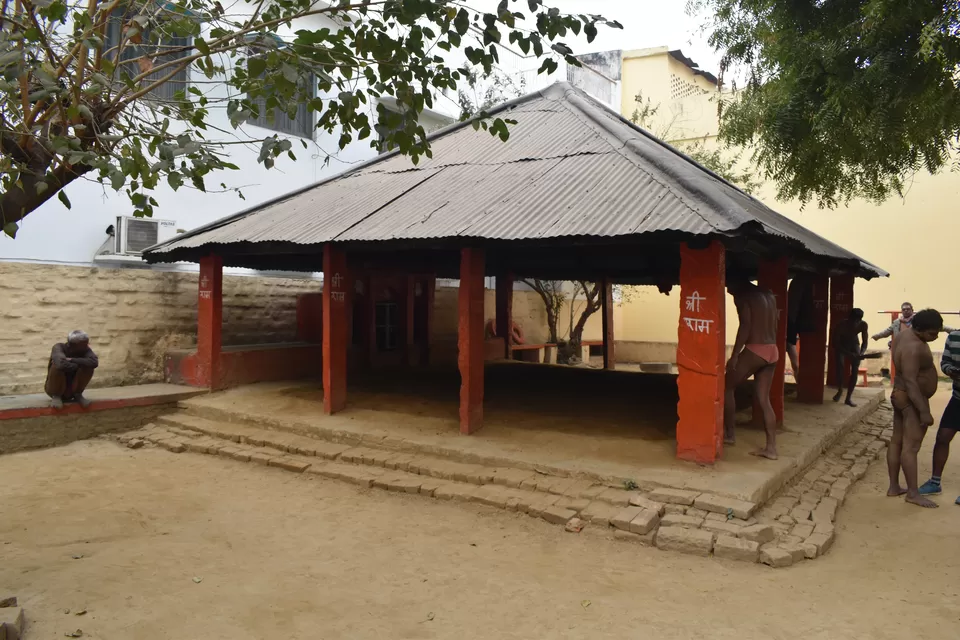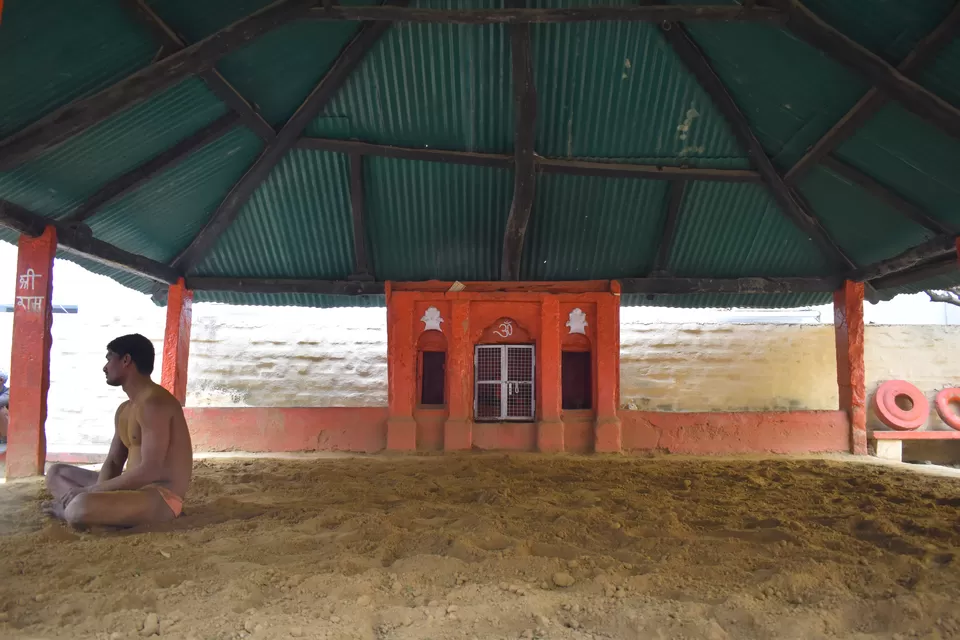 I was looking at a Pahalwan's Lagauti & at the same time another Pahalwan was staring at my oddly wrapped blanket. All thanks to my fellow traveler who timely captured this fascinating incident.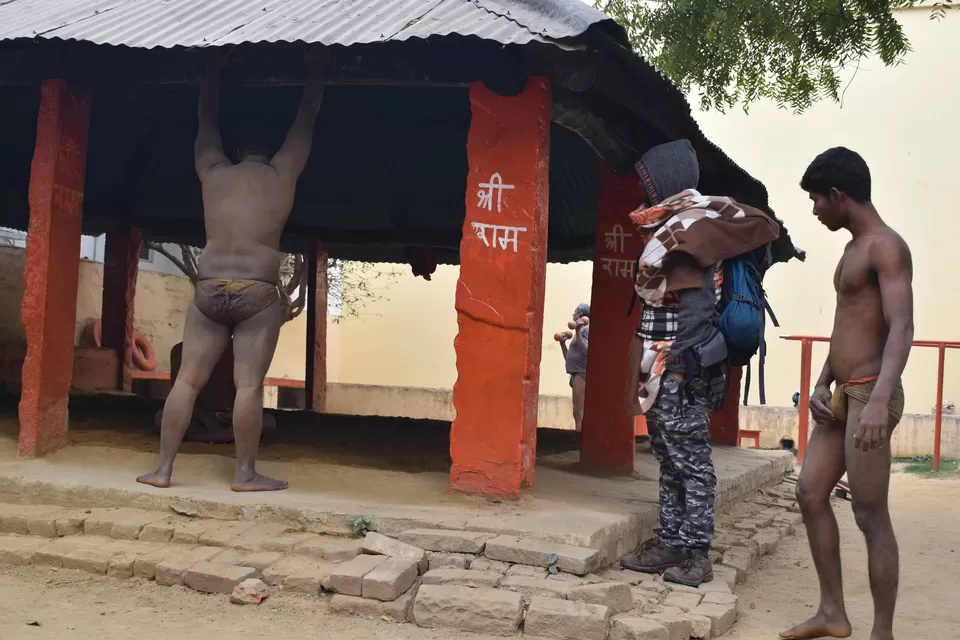 After this Gymnasium, we headed to finish our journey. We happily took a shared taxi to Varanasi Railway Station and quietly sat on the sarkari bench in wait of our train to home.
After the incident of Cremation Ground and experience of the burning dead bodies, I have perhaps developed a habit of staring into nothingness.
At that railway station ... this last compartment of a goods-train became my nothingness to stare upon.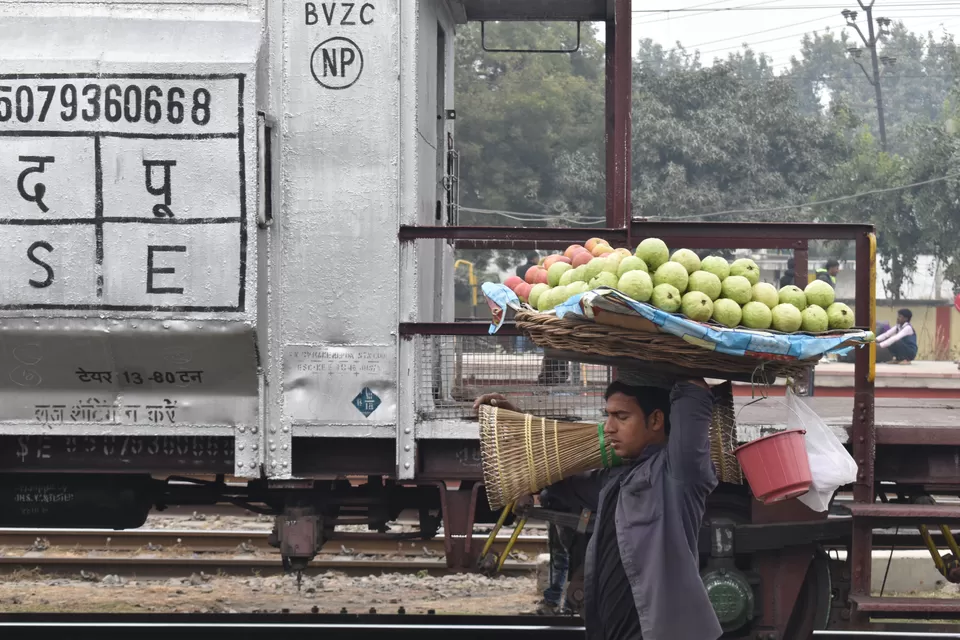 Thank you so much for reading it... Encourage sustainable tourism around the world.
While exploring any place, make sure you are not ruining its culture. Better try to learn from locals as much as you can. Go for local foods, use public transports and one last thing... never book a hotel room...xD
Kidding ... booking a hotel before going to any destination helps a lot.
BE HAPPY! :)
(Happy New Year 2020 )