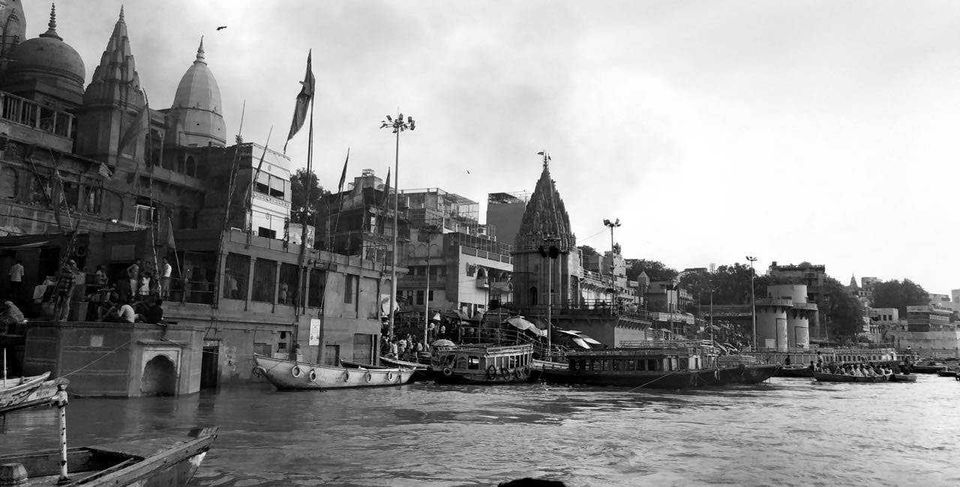 There are many names for Varanasi as it is called Benares or Banaras or Kashi. As u all know Varanasi is a completely different place from all other tourist places u have visited. U can find many foreigners in this place. I mean u can find temples in every corner of the city. It is also called a spiritual city or the holy city where people come to perform the last rites and take a bath in the Ganga river. There is a huge number of Hindu pilgrims present in the city.
There are many places u can visit in Varanasi
1. Kashi Vishwanath Temple
2. Dashashwamedh Ghat
3. Manikarnika Ghat
4. Assi. Ghat
And the list goes on ...............
As it was one day trip, we visited Kashi Vishwanath Temple and ghats. Long queues are waiting for u when u visit this temple and u have to wait for average like one hour to get a glimpse of the god by getting past security of the temple. As there are a huge number of devotees queued up for getting a glimpse.
Advice:- Visit as early as possible
The best thing about Varanasi is their ghats and boat rides. The city has a total number of 88 ghats present. When u enter u will visit the Assi Ghat.
Take a boat ride from the Assi ghat to enjoy the Ganga Aarti. When u sit on the boat there is peace everywhere around. U can sit and relax and listen to the sound of water. The mind goes on a different level. While enjoying our time in Ganga river, u will come across a ghat which is one of the oldest ghats known as Harishchandra ghat ( named after king Haris Chandra) which is cremation ghat. Here u can see a lot of dead bodies burning.  If u think about it u will feel life is so precious.  It was believed that when a person is cremated in Harishchandra ghat then that person gets "moksha" or salvation.
After that when u reach a final spot that is Dashashwamedh ghat which is the main and spectacular ghat of Varanasi near to  Vishwanath Temple. It was said that Lord Brahma created it to welcome Lord Shiva. U can see Ganga Aarti in the evening at around 6 P.M.
Things u can do in the ghats of Varanasi
1. Boat ride which includes visiting all the ghats and seeing Ganga Aarti at Dashashwamedh ghat which will cost approximately Rs 50 per person. If u can bargain it can go up to ₹ 30.
2. A nice lemon tea which will cost u ₹10.
3. Sit at enjoying besides the Gange river.