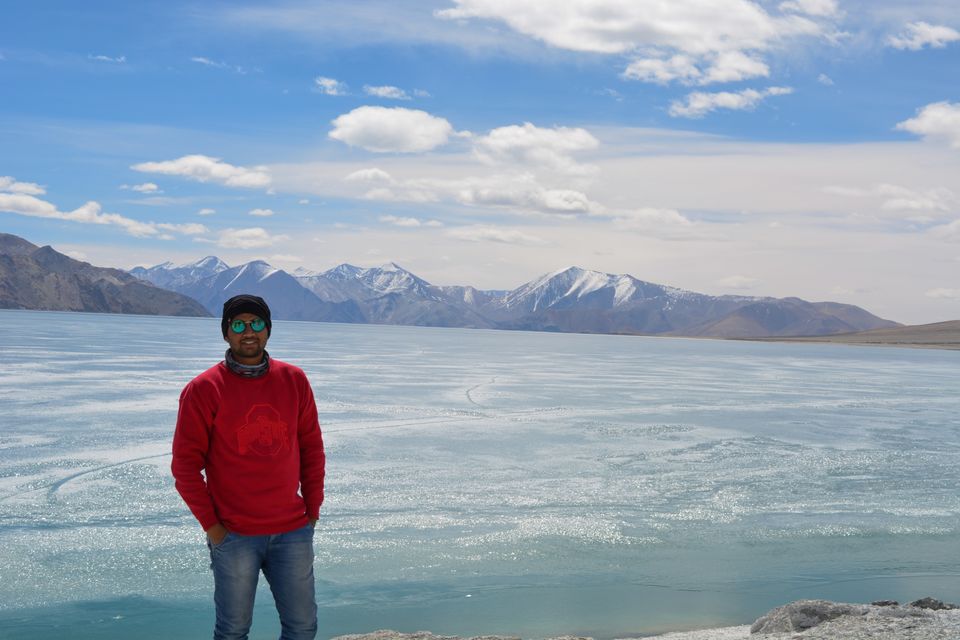 The first view of Frozen Pangong lake in morning from our Homestay was mesmerizing.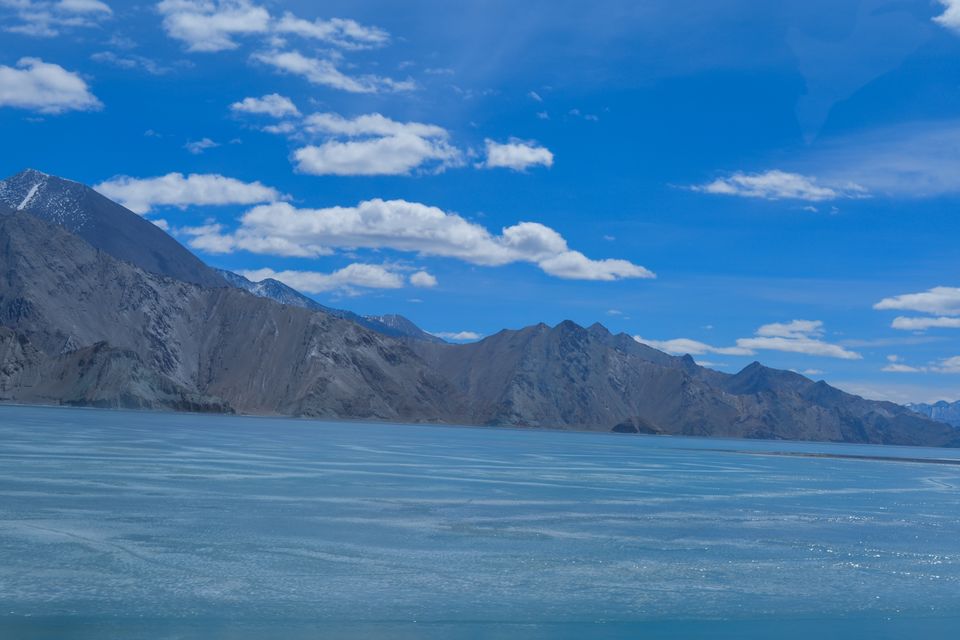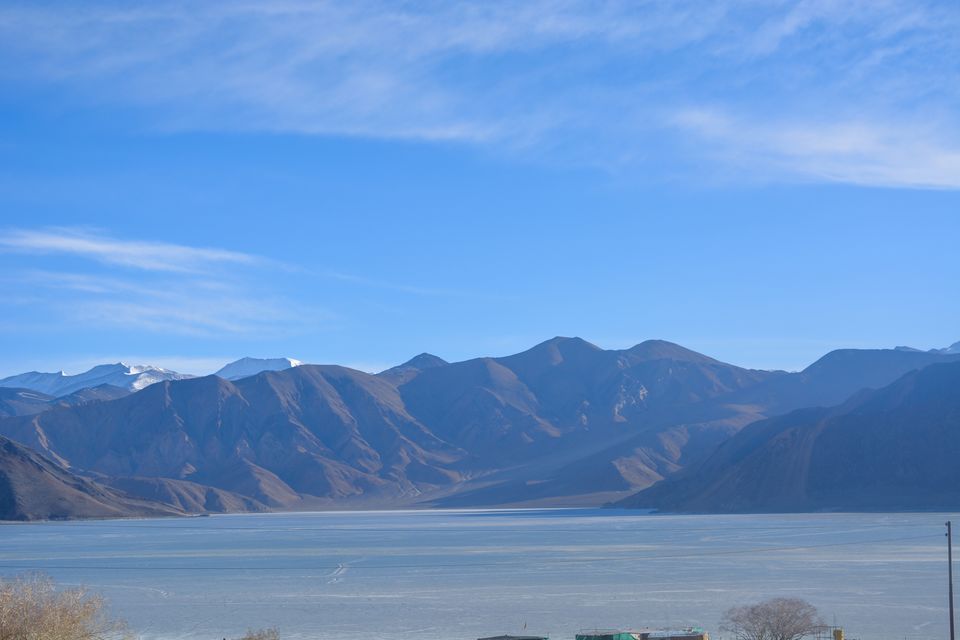 Pangong Lake also known as Pangong Tso is a beautiful lake at an altitude of 4250m. Even though the water has a high salinity it freezes completely in winter.
In April, it was half frozen and only the banks of the lake was water. After having nice homemade paratha by Homestay aunty, we headed towards or next destination. My plan was to go to Hanle which has a Sky observatory via Man, Merak and Chusul covering Tsaga La.
We clicked few pictures near the lake and started our adventure towards Hanle.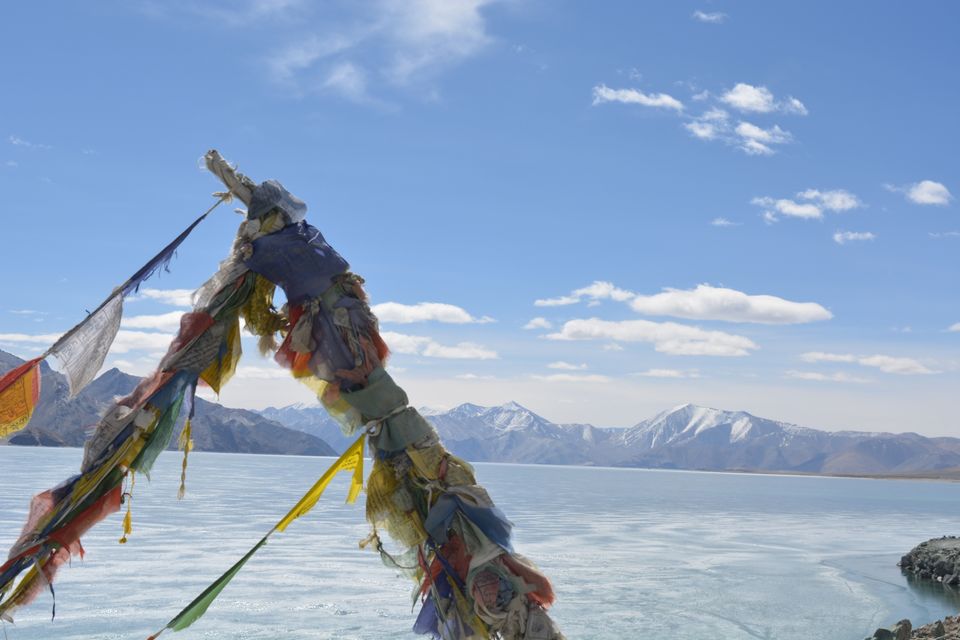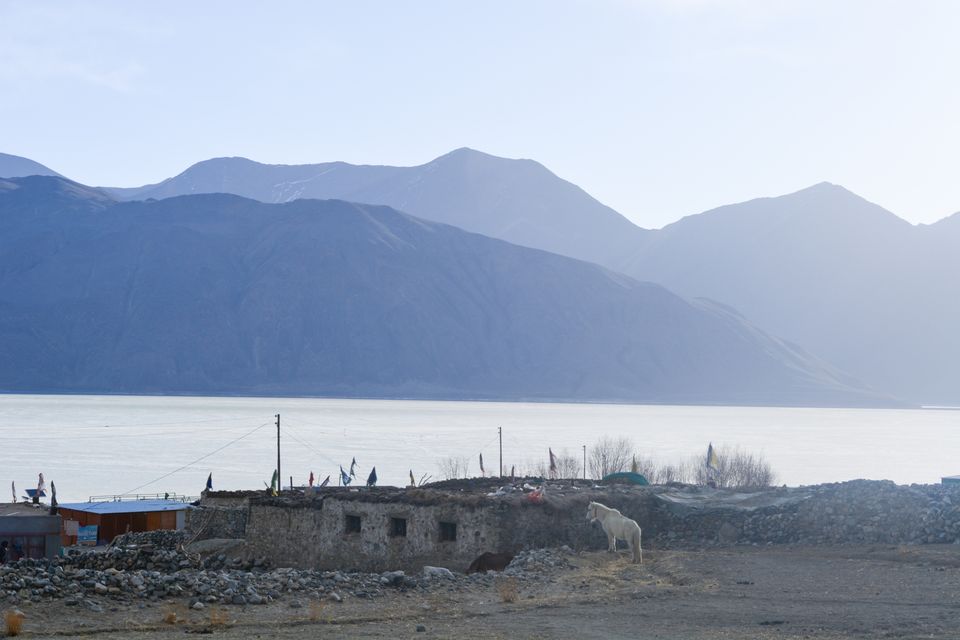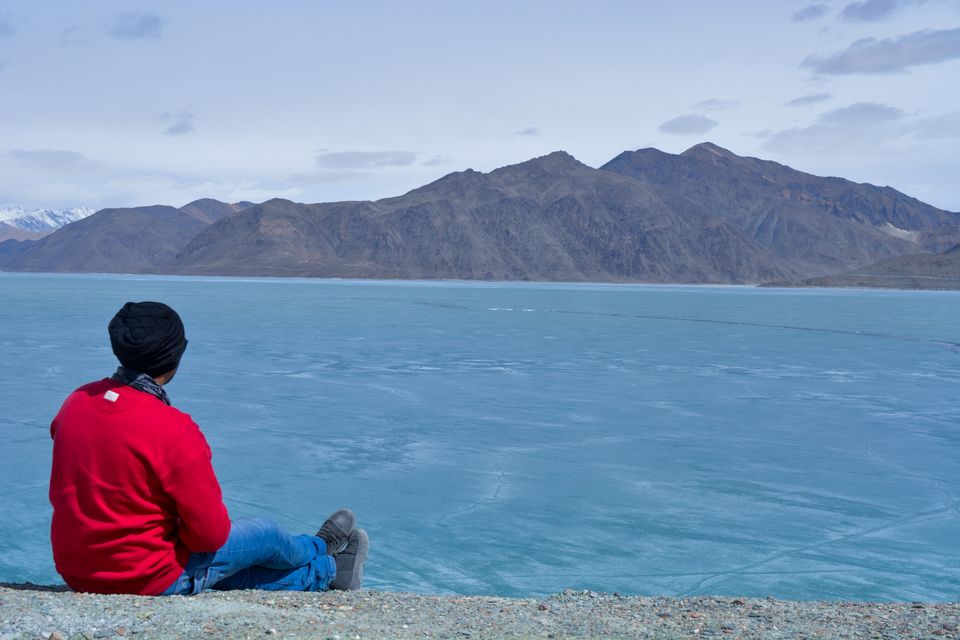 We stopped at Rezang La Memorial which is War memorial at high pass located across Line of Actual control. It was raised by Indian army in memory of Indian soldiers who fought unarmed with Chinese soldiers during 1962 Indo-China war. We found a unknown lake in between, clicked few pictures. Fortunately there was nobody at Tsaga La check post.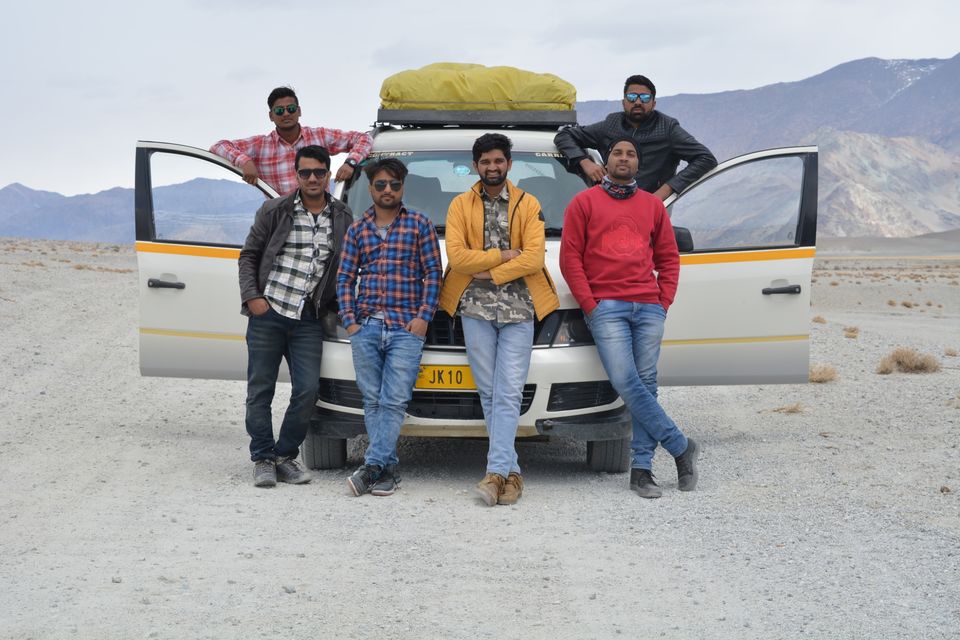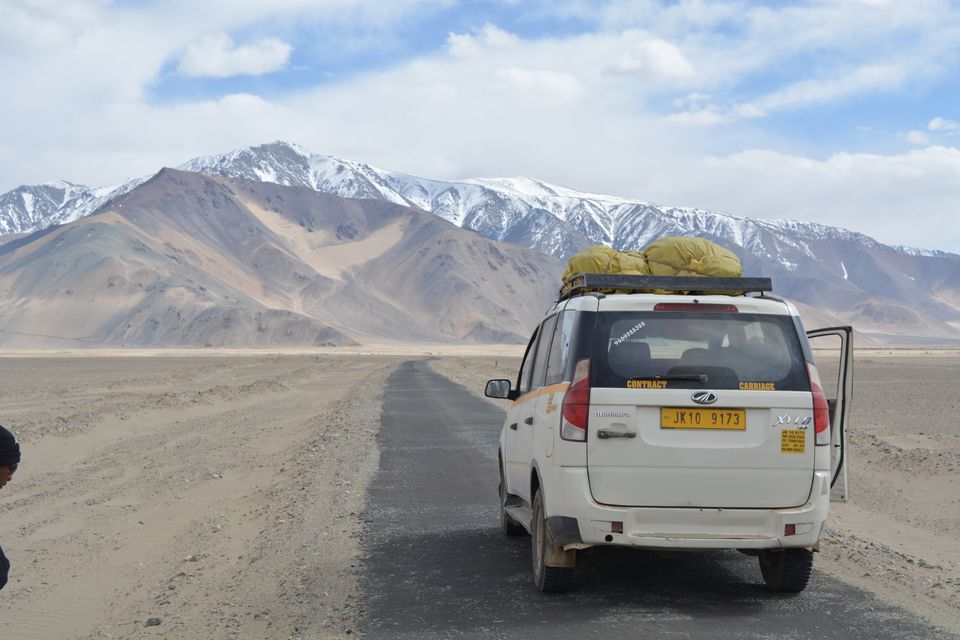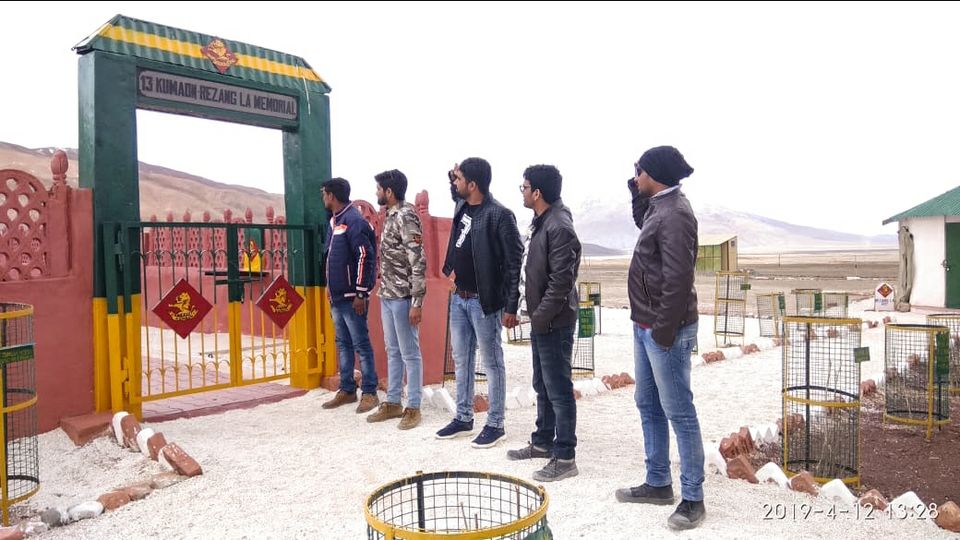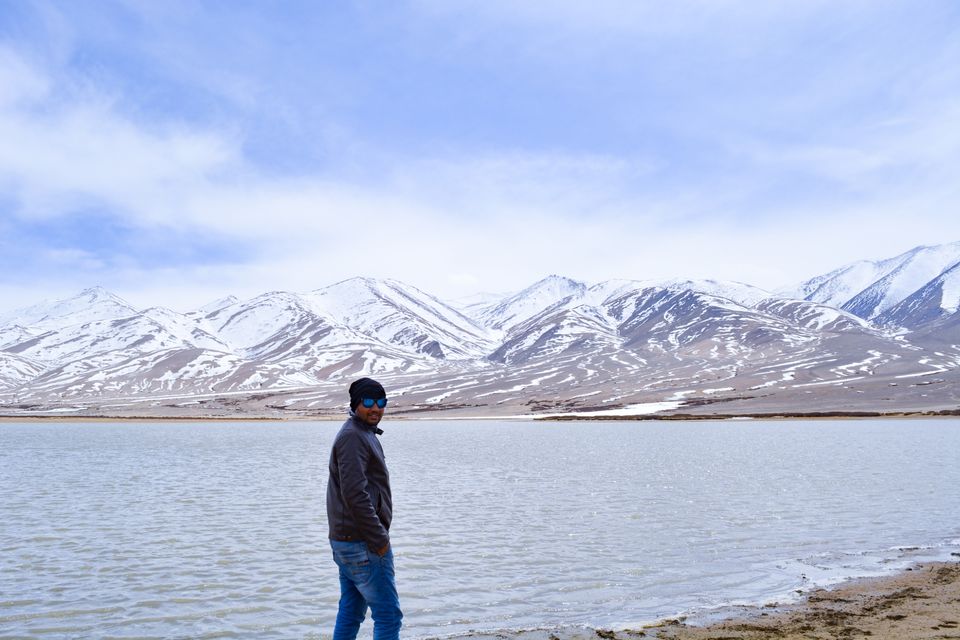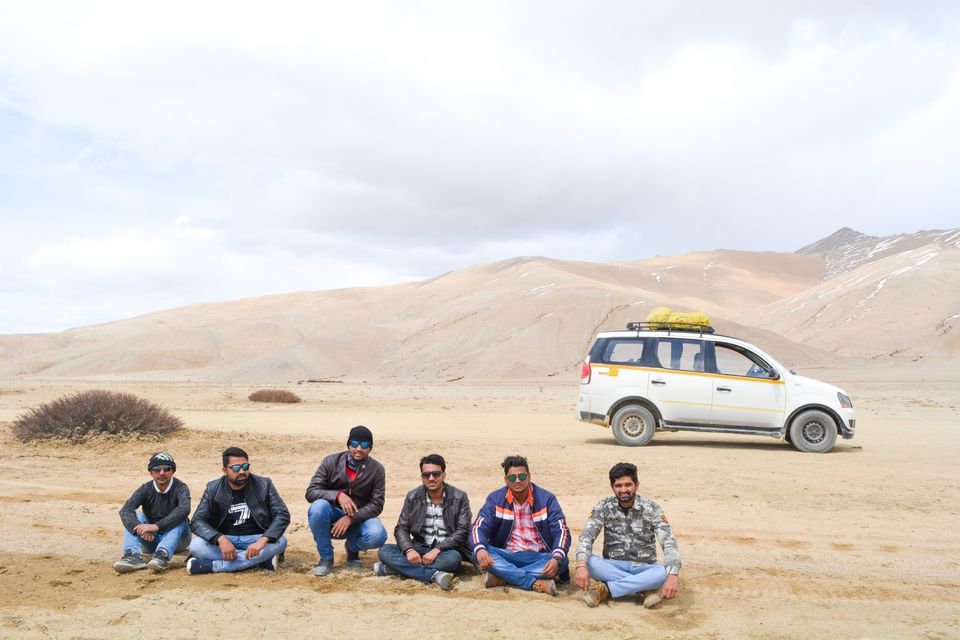 It was so cold at Hanle that I got hit by cold and within one hour got fever. Our driver and homestay family was worried as it would take around 8 hours to reach nearest hospital. I thought AMS hit me. After taking medicines I went to sleep and due to this I also missed Milky Way View at night.
Costs :
Homestay - 300 per person
Meals - 300 per person
Total - 600 per person
We reached Korzok at around 3pm and started our search for Homestay. Almost whole village was empty as during winter whole population leaves the village and stays in Leh. The day to day life becomes very difficult during this time. Fortunately we got a Homestay in our budget and then it was time to visit Tso moriri Lake. Tso moriri Lake was totally frozen and we were able to walk and sit on frozen lake. We met a group who came from Thailand to visit Ladakh. We decided to have some drinks sitting on the frozen lake.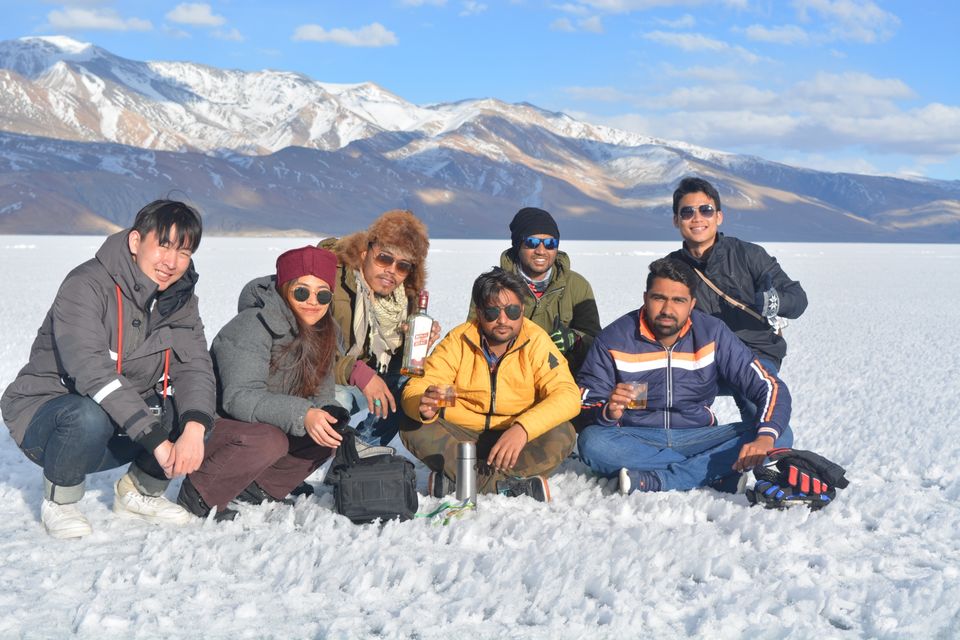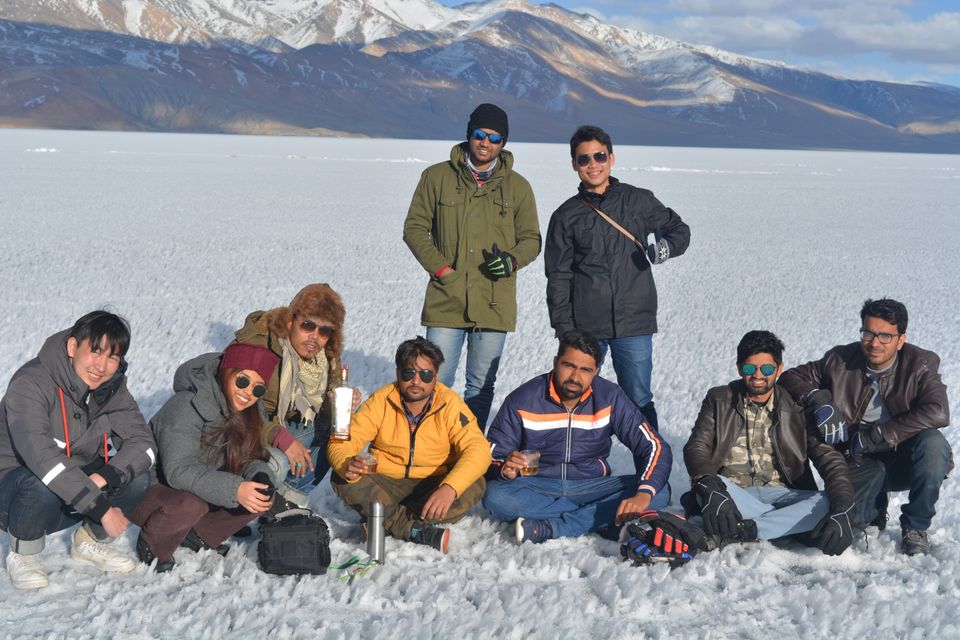 Pangong Lake - Man - Merak - Chusul - Hanle
As soon as we reached Chusul, our driver took us to checkpost at Chusul. To our surprise, the official told us that our permits are not valid to travel through this route because Tsaga La was not written in permit. We were quite worried and we will have to go back again till Tangtse and then Hanle and it would extend our plan by one more day. We requested the official that we told Leh SDM office that we will be going through this route and they prepared this permit. After sometime he permitted us to go but he warned us that eventually you will be returned back from checkpost at Tsaga La.
We reached Hanle at around 5 pm and it was already dark. The observatory was not closed but we called out the employee at Hanle space observatory and to our request he took us inside the observatory.
Hanle astronomical observatory is the second highest observatory globally at height of 4500m. It is equipped with a Big camera system which takes the picture of space and then send it to headquarters at Bangalore. After entering you will surely feel that you have entered in the whole new world like hollywood sci-fi movies.
Unfortunately the camera battery went down and I was unable to click pictures on camera. There are some pictures clicked by mobile.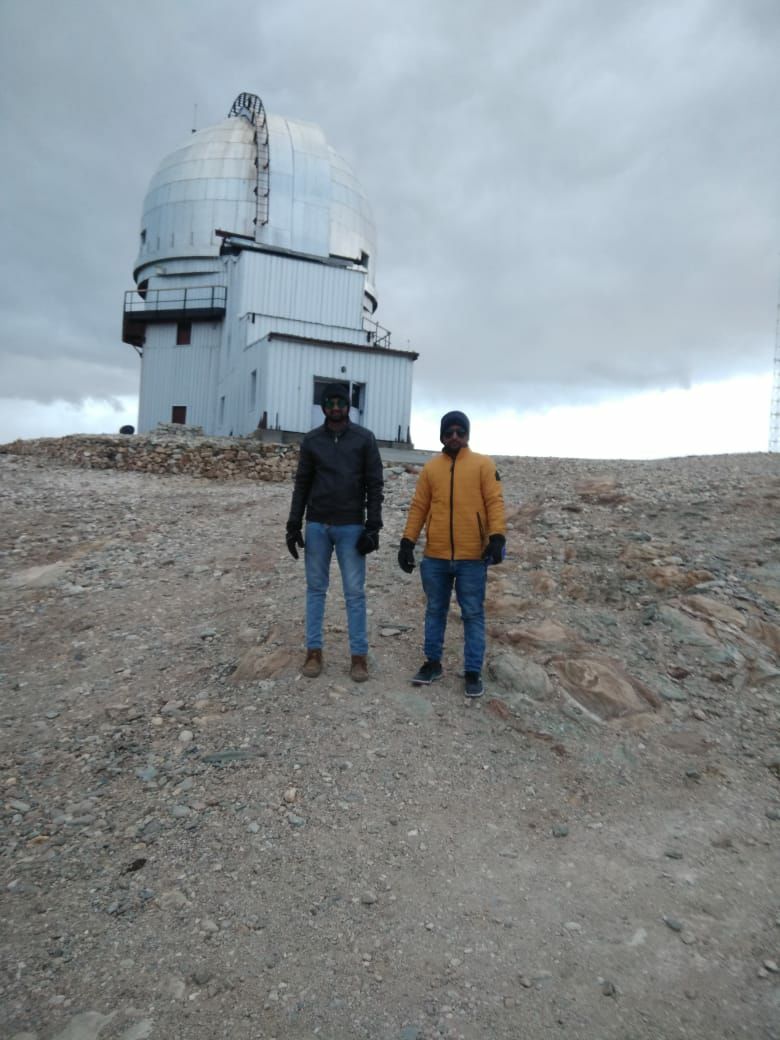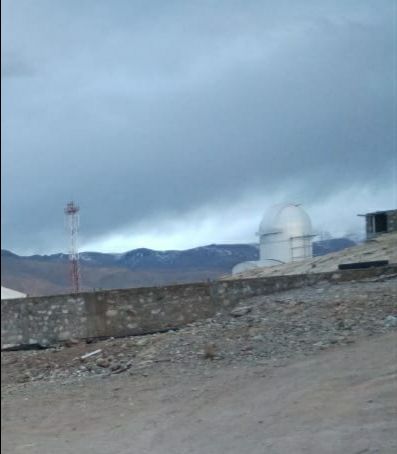 Hanle - Mahe - Korzok - Tso moriri Lake
From day 6, all our energy was down and we were thinking to reach Leh as soon as possible. We visited Hanle monastery while going towards Tso moriri Lake.
On our way we stopped at a Frozen river.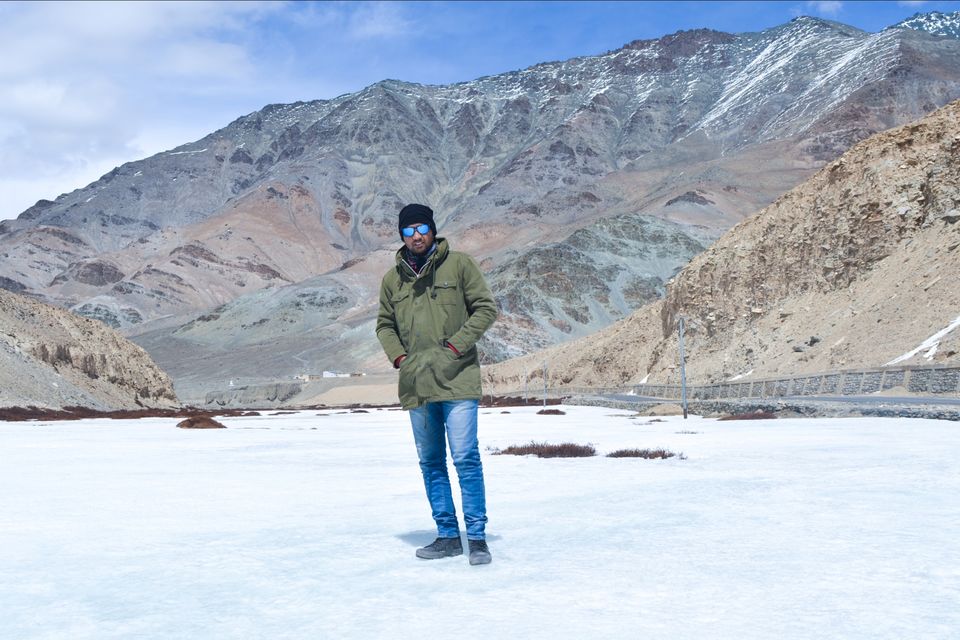 While we were searching for homestay, we met some ITBP Jawans and after having some chat we bounded as they were from our hometown. They invited us to their camp and after visiting Tso moriri Lake we went to their camps. They prepared Chai and Pakoras for us and with never ending stories it was time to sleep. They came up with us till our homestay to drop us and invited us again for breakfast next morning.
Costs:
Homestay - 300 per person.
Meals - 300 per person.
Total - 600 per person
If you like this article please Like and comment :)