Dalhousie Dilse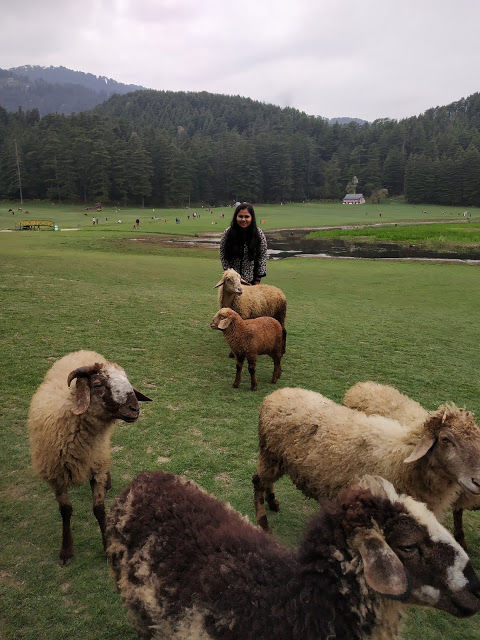 Khajjiar: Located at an attitude of 6,450 ft, the saucer shaped green meadow, ringed by Deodar trees also has a small lake but unfortunately now the lake has almost dried up. I spent there around three to four hours and the place was nothing but just a feast for eyes.
Horse riding: Half of the Khajjiar I covered walking, playing with sheep and talking to long and tall deodar trees and half of the area I covered with horse riding. Riding in a cloudy weather, capturing the minute moments in my eyes, heart, soul and definitely the man-made storehouse. My cellphone and I had started witnessing a few drops of rain was a truly an ecstatic moment at a different level. The horseman was a very cute, simple and helpful boy. One must also bargain for horse riding. They charge heavily around Rs 8,00 or 1,000 bucks but the boy settled for Rs 200 and showed me more places than he had promised. He also obliged to become my photographer in Khajjiar. If you need any help then you can contact him; Rakesh: 9816181244.
Evening scenes in Zostel..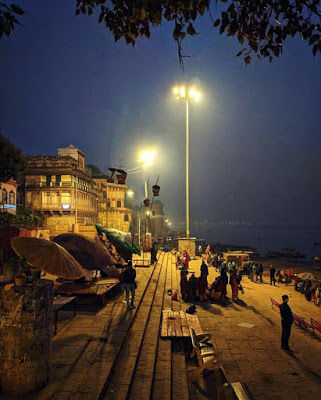 It is not necessary that one can find serenity and tranquility only in the mountains, lonely beaches, or temples. Even in the chaotic and crowded narrow lanes of Benaras, cutting cow dung cakes with your new branded footwear, Ghats swarming with devotees, Pundits performing their daily rituals, you can discover your inner being and connect to the super sou. The sound of flute in the air in pre-dawn moments, though priceless. A visit to the oldest living city and a city of myth, a land of tradition and culture, home to lakhs of devotees of Lord Shiva has given me some unforgettable memories during my short visit to the city of life and death.After landing at the holy city, I headed to my destination Zostel, booked for three nights costing me about Rs 1000. The journey from airport to Zostel in a local bus and shared tuk-tuk made me wonder that I was no more the same as I was four years ago. The accent, the culture, the never ending and funny gossips were not mine now. I was not a forei...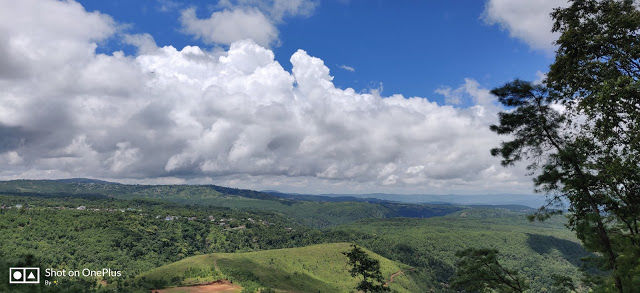 The hills of the Himalayas in Himachal awe struck me early this year. The towering snow-gilded peaks were grandiosely beautiful, overpowering in their influence and made me surrender to their superiority. I came back as a vanquished skeleton to my mundane and drab world. But in June something different happened during my over a weeklong sojourn at Shillong. They take pride in calling Meghalaya the Scotland of the North East but my experience elevated me to something beyond symbolism. The hills were small and undulating, appeared more human and part of your life. More than enchanting, they drew me into an intimacy, which was not exactly spellbinding but rather an embrace where you feel your own being getting lifted to their abode. The troupes of clouds rolling over the low-lying, curvaceous mountain horizon spread an exhibition of romance under a transparent blue sky that can only be seen in Meghalaya. The mumming sound of the streams, crystal clean in their colour to the bottom of the...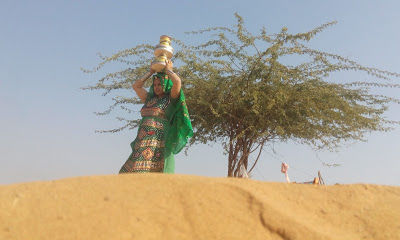 Spiritual Pushkar and its material magic
Apart from the barren and dusty desert, amidst the hilly and mountainous region of Rajasthan, there is a hidden gem surrounded by hills and sandy plains. Often thronged by foreigners, some with colourful Bandej turban, a visit to the holy village Pushkar during the chilly winter was something unplanned and sudden. I had a plan to explore the Punjabi tadka and was set to go to Amritsar but I think that was not to be. Being only 146 km from Jaipur, it was an easy escape, and being on Sakrat, it made all the sense ultimately. At Pushkar GhatI reached Pushkar early morning and headed to the Brahma Ghat. I sat on the edge of the holy lake as I always liked to see ripples across a vast stretch of waters particularly when ducks and other winged wonders relish and revel in the undisturbed waters. I could also see some devout ladies on the ghats almost naked and taking bath in the sacred lake while others trying to recite the mantras that pundits urged t...