Hey all
If I say Mountains do have some kind of charm of there own, probably I won't be wrong. As I took my very first breathe in "Dalhousie", it felt something #Magical#Peace#Happiness.........
The best part is its super duper awesome weather. One will instantly "FALL IN LOVE" with Dalhousie. OMG!!! It's Paradise for Trekkers, a gateway for Hikers; simply a perfect place to feel and experience serenity.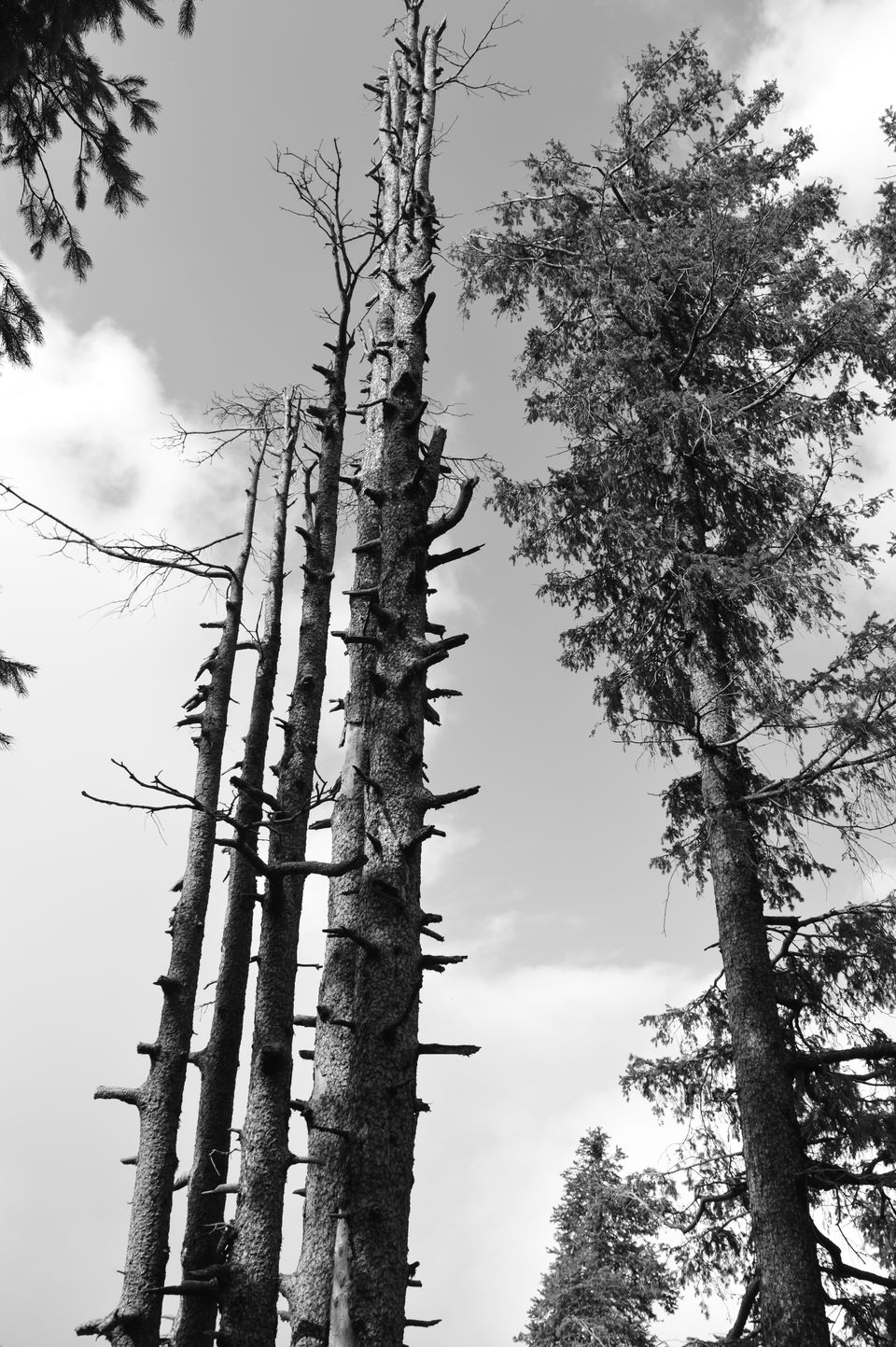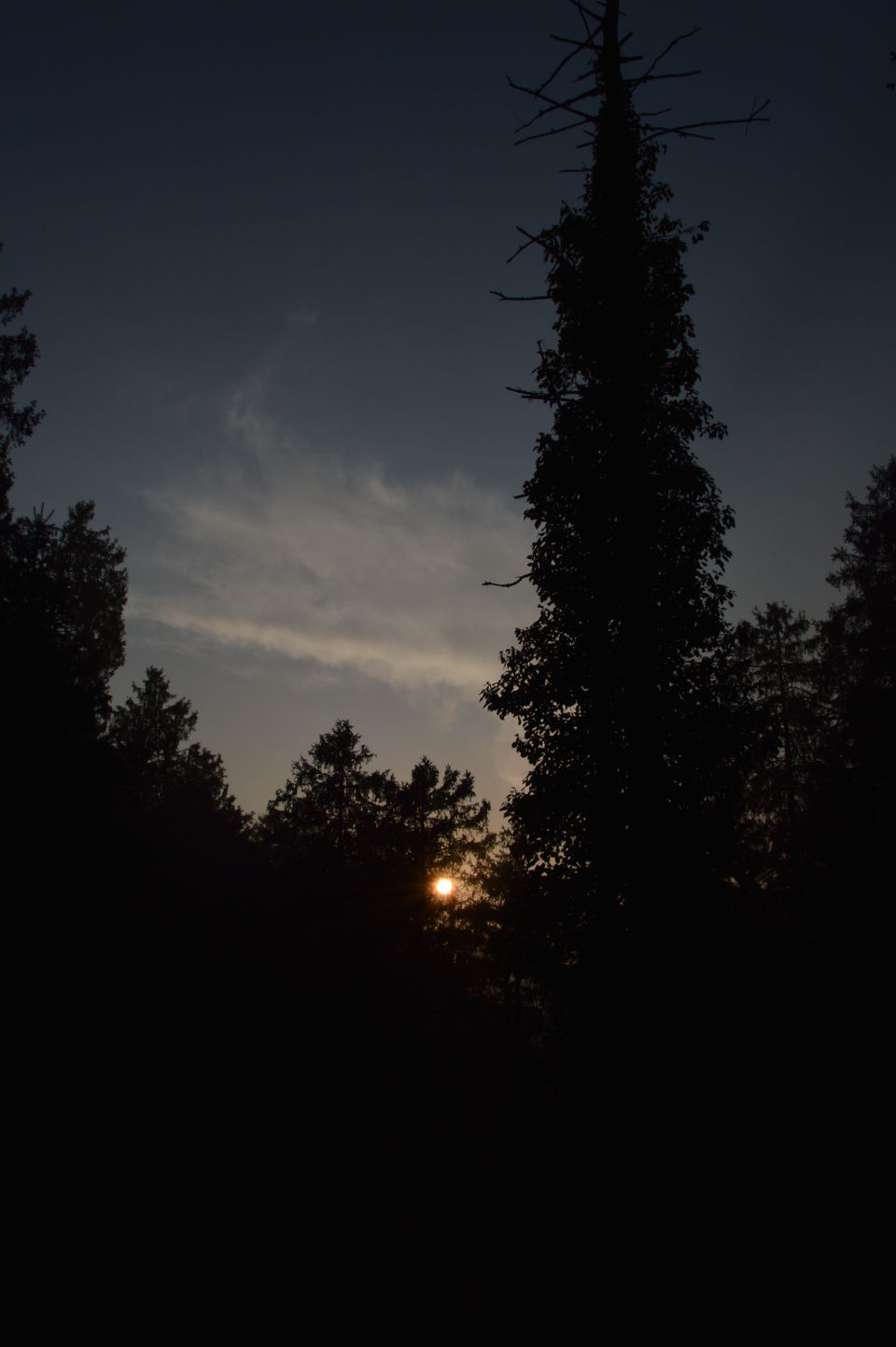 After beholding the Mountains of Uttarkhand, J&K and Sikkim; this year it has to be the state of "Himanchal Pradesh". The state being replete with beautiful places with beautiful landscape, it was truly a tough call to finalise on one town. After a lot of reasoning we finally finalised on "Dalhousie-khajjiar-Chamba".
It was last week of September 2016. We board from Lucknow and reached Pathankot Cantt by train (almost 17 hrs journey)…............. opps our train got late by 3 hrs. It was a hot afternoon in Pathankot. Further 3 hrs and we reached Dalhousie by around 5:30 pm.
By a local taxi we reached our "Hotel-Satyam International". By the time we checked in our hotel it was dark and cold outside. As we were exhausted, we had early dinner and went to sleep.
DAY 1
We raise and shine early to see the sunrise, nothing less than a "MAGICAL" moment….. golden rays peeking through the mountains……simply spectacular. As compared to the previous day, the present day was bright and sunny.
Got ready and opt not to have breakfast at hotel, instead we headed to Kapoor Food Point (local dhaba) just adjacent to our hotel. This guy served us yummy yummy Parathas, Omelette with hot tea/coffee. Right after our breakfast we headed to Dainkund Peak (we hired a local taxi for all site-seeing , for all days).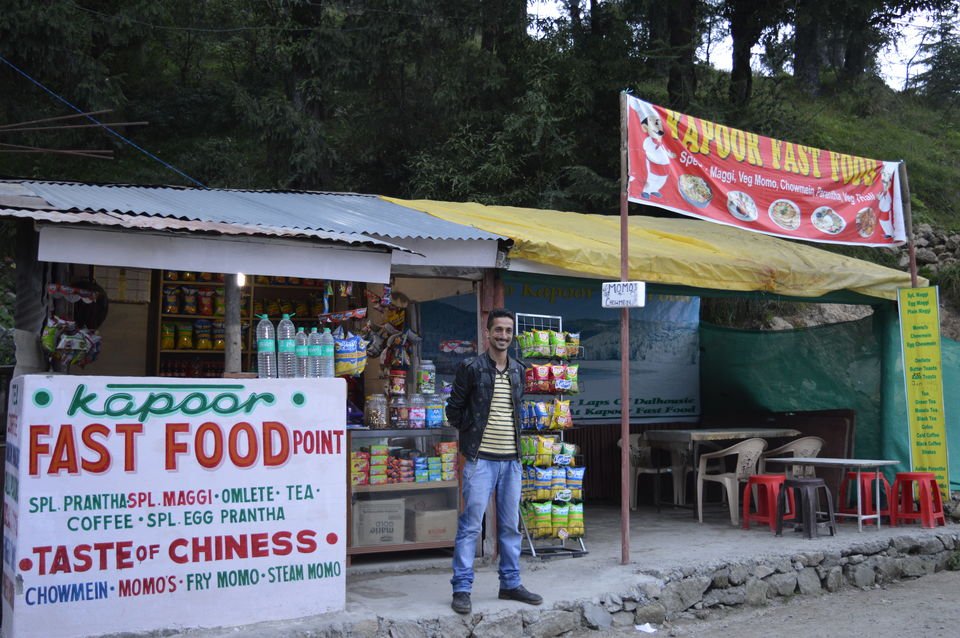 DAINKUND PEAK
NOW THAT'S WHAT I WAS TALKING ABOUT "MOUNTAIN CHARM".
Dainkund Trek starts from"Alha Village", just 15 mins ride from our hotel. It's a trekking (almost took 2 hrs), leading to "Pohlani Mata Devi Temple" at the top of the peak; as an old saying in ancient days Mata(Goddess) protecting the entire valley from 'Witches'.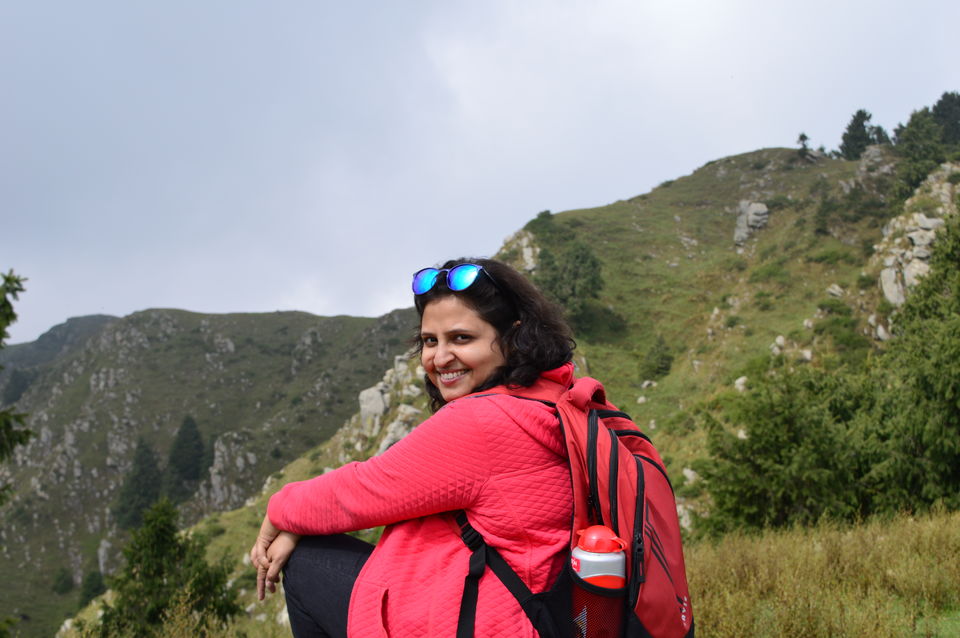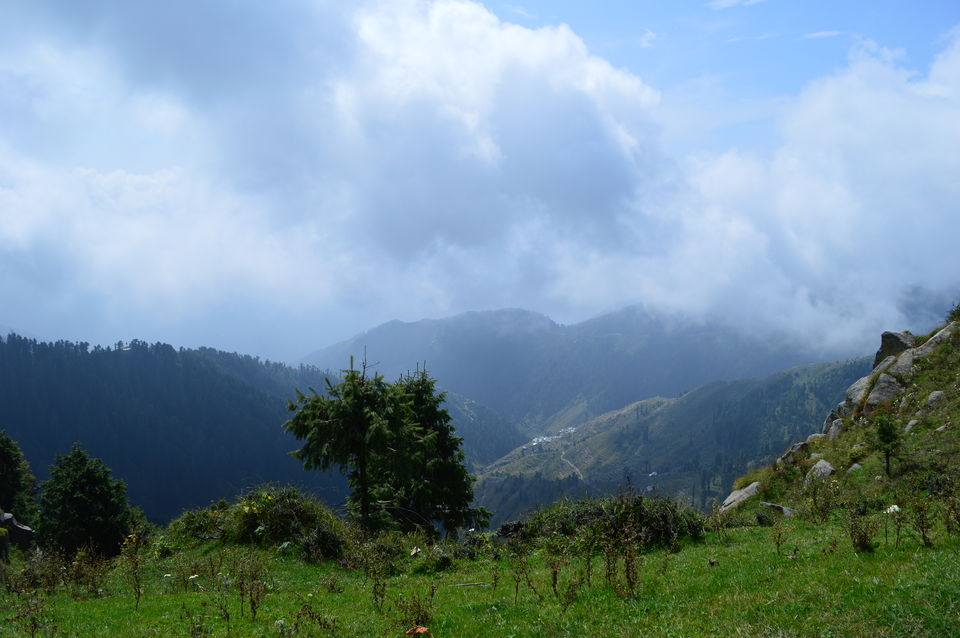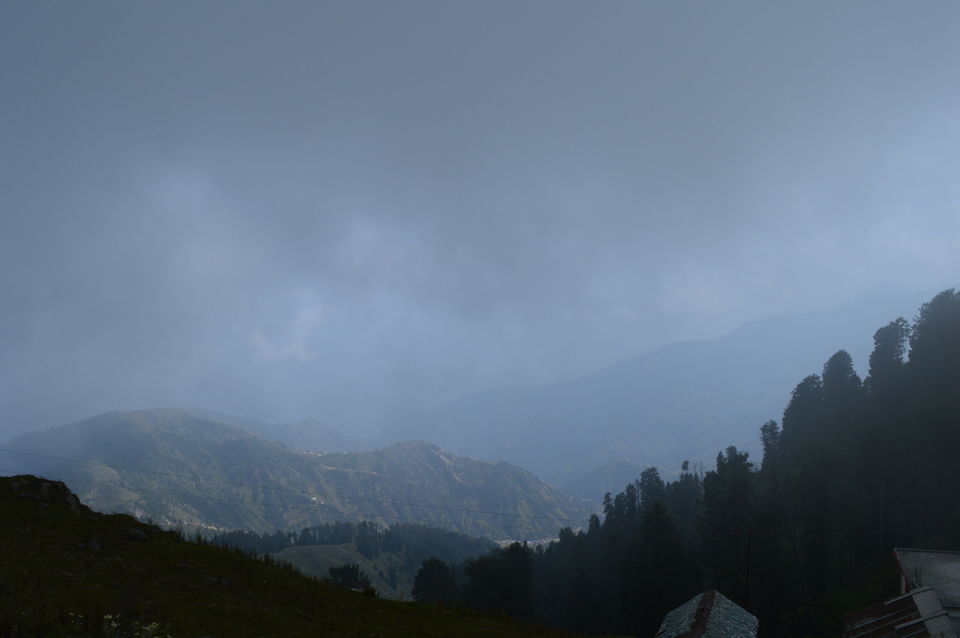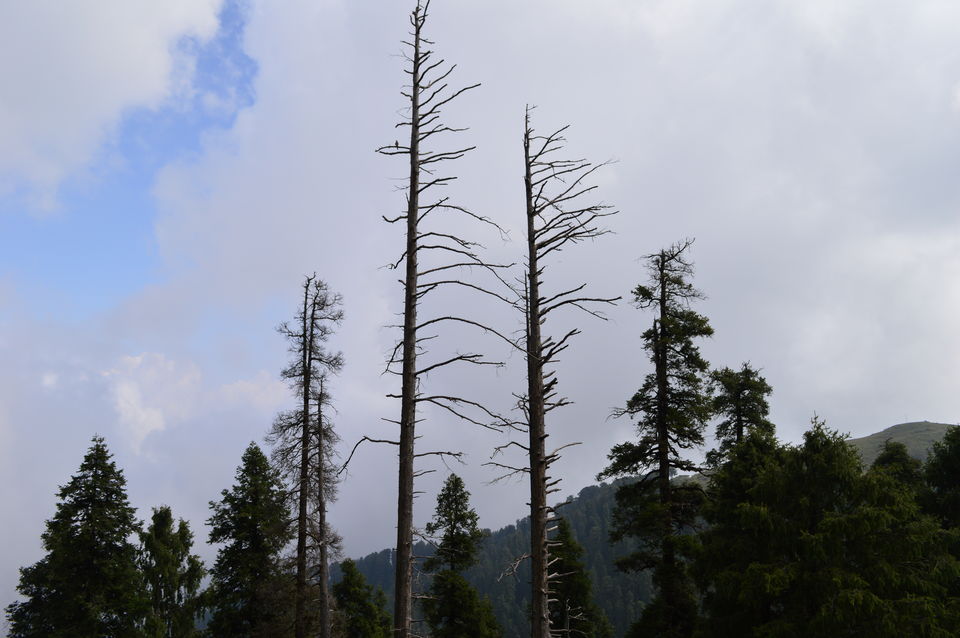 Dainkund Peak known to be "Highest Peak" in Dalhousie. It's best place to view the entire valley, if lucky one can view Khajjiar toooo from the peak ; though the day we visited it was quite a fogging day.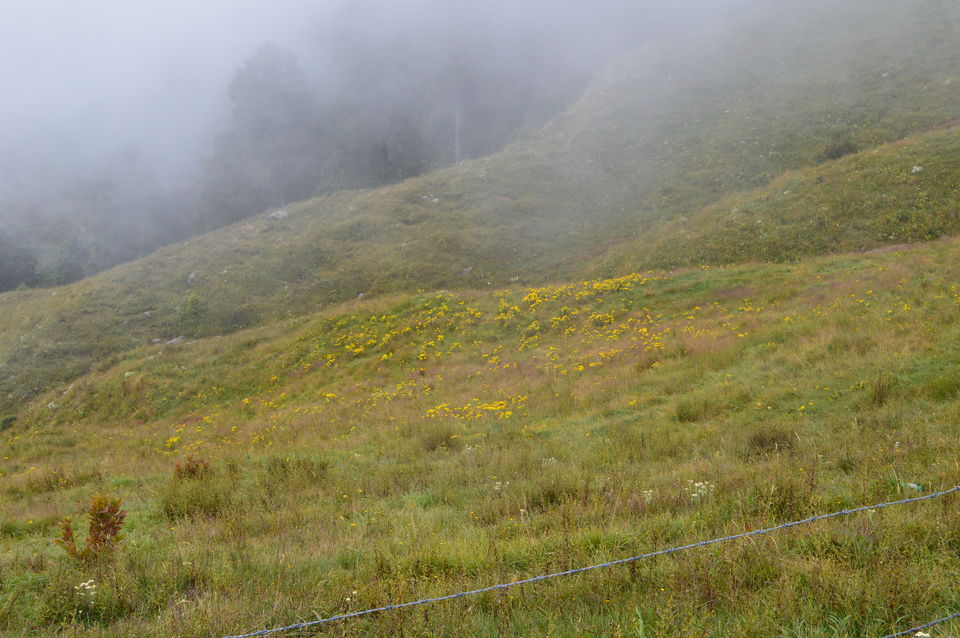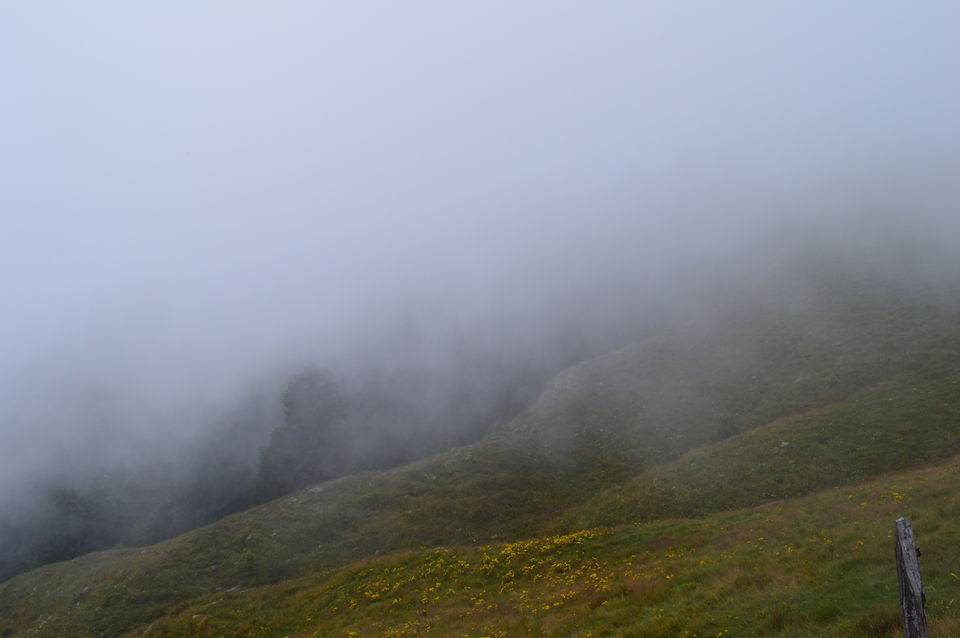 Trekking started with quite a number of steps making our heart beats faster, but all our efforts paid off. As we were approaching the peak to the temple the weather became cold; we could actually see the fog moving from down to up to the hill, making the temple disappeared in fog. Did the darshan(Worshiped Goddess) and climbed to the peak for more surprises…………… :)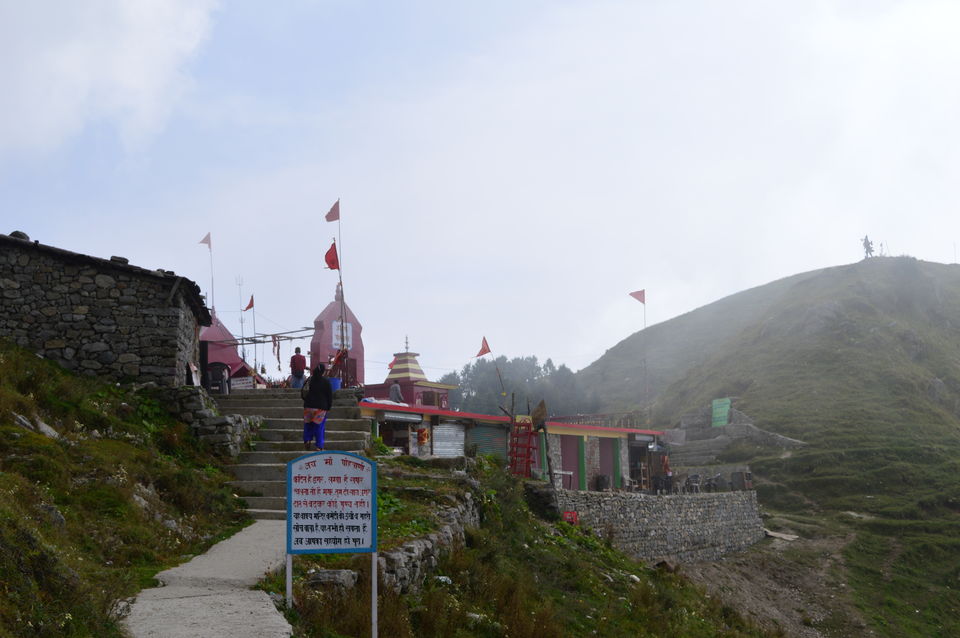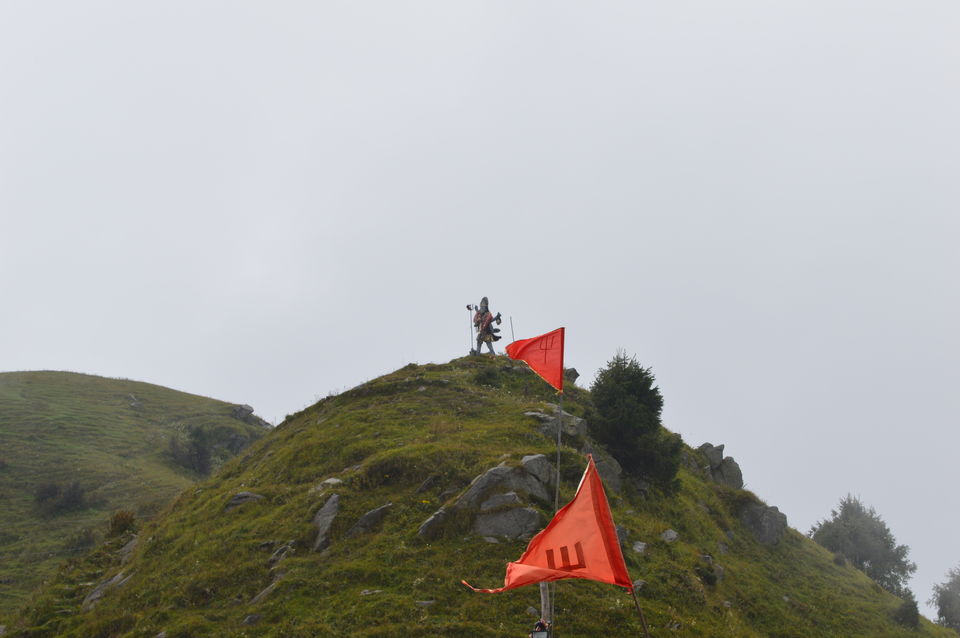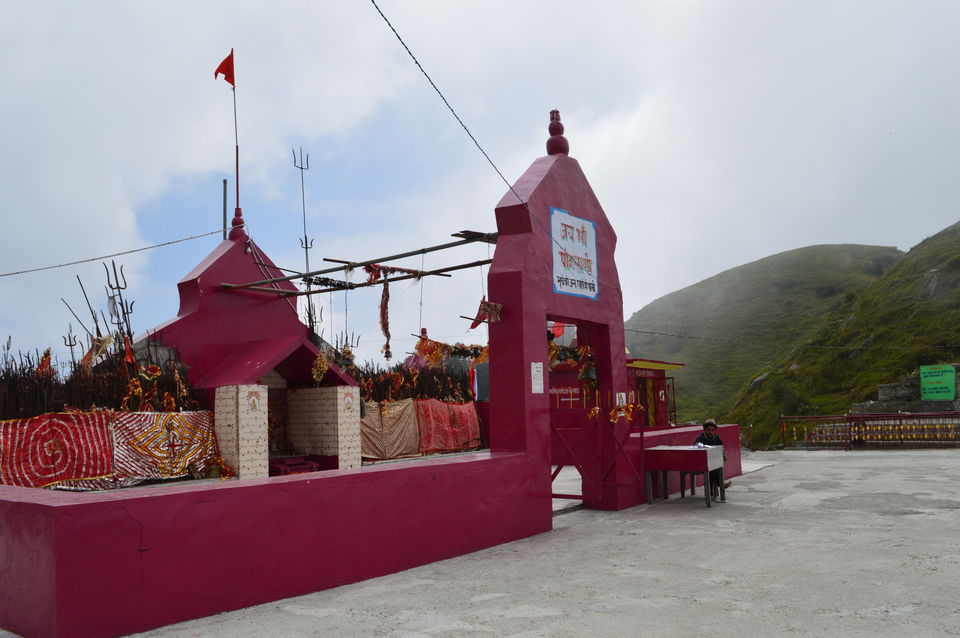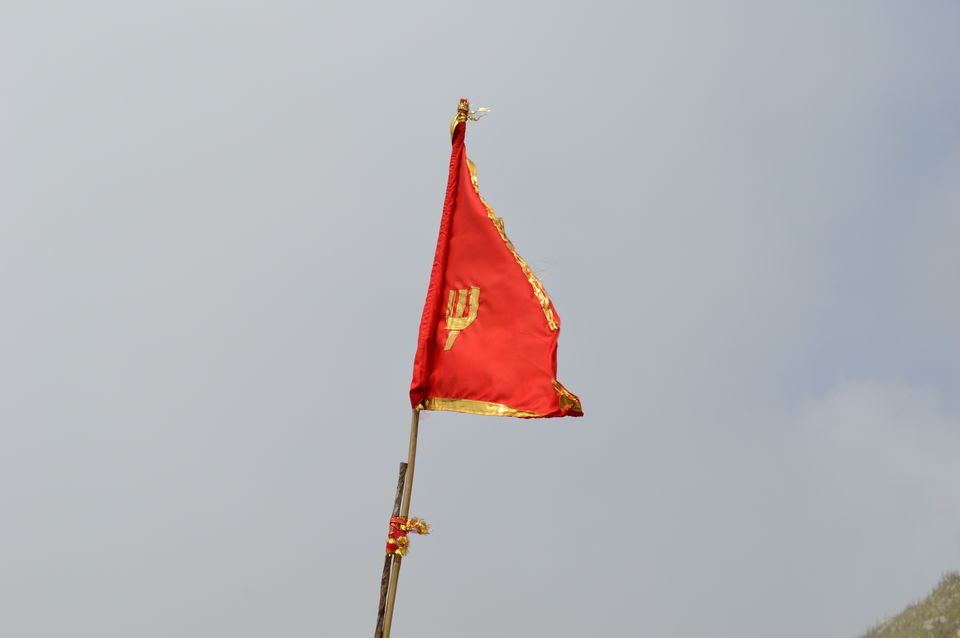 I wish I had more time in hand to praise this endless and timeless beauty.One is left with this beautiful smile................. a beautiful memory :)
KHAJJIAR
"Khajjiar" CALLING !!!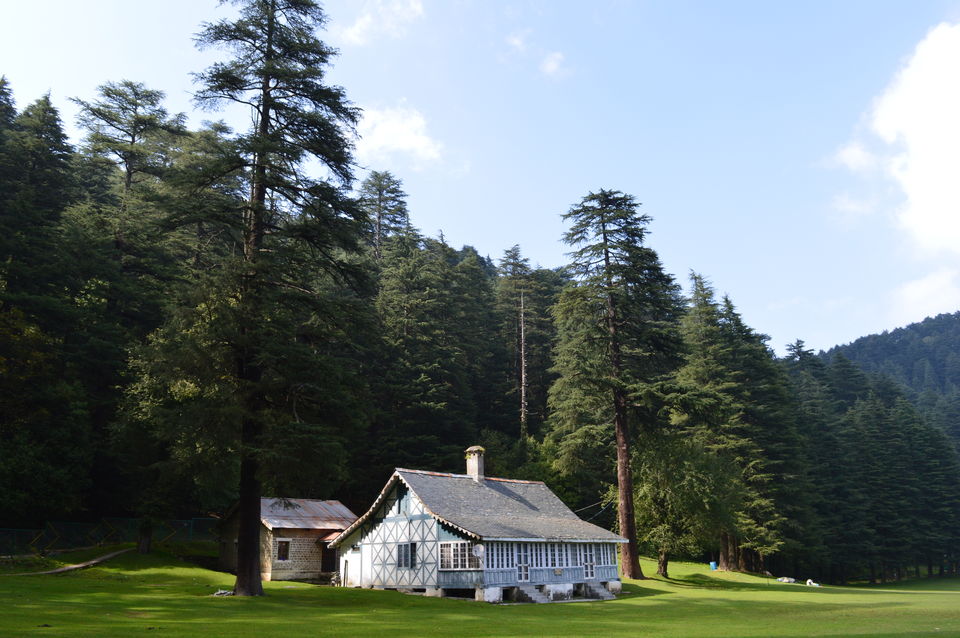 It took us almost 45 mins to reach Khajjiar from Dainkund Peak; it's 25 kms from Dalhousie. It was 12:30 pm by now. By the time we started planning for this trip; Khajjiar was all over my mind. Being Internet flooded with wonderful pictures of Khajjiar, it made me more inclined towards it……. mini "Switzerland of India".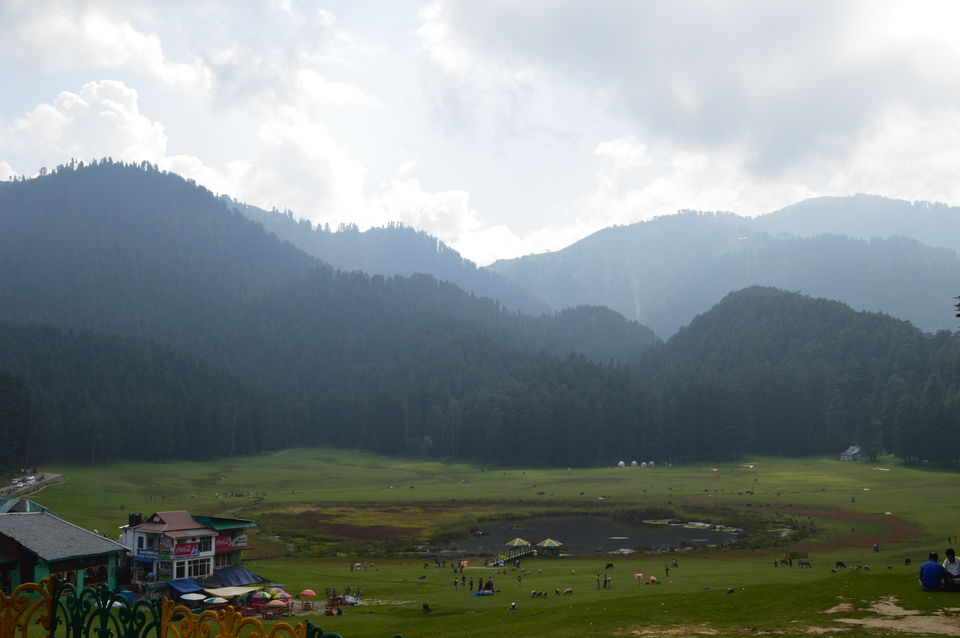 "Khajjiar" is a flat lush 'Green Meadow' with saucer shape water body in middle, tall deodar trees surrounding it. It's simply spellbinding for the nature lovers like me.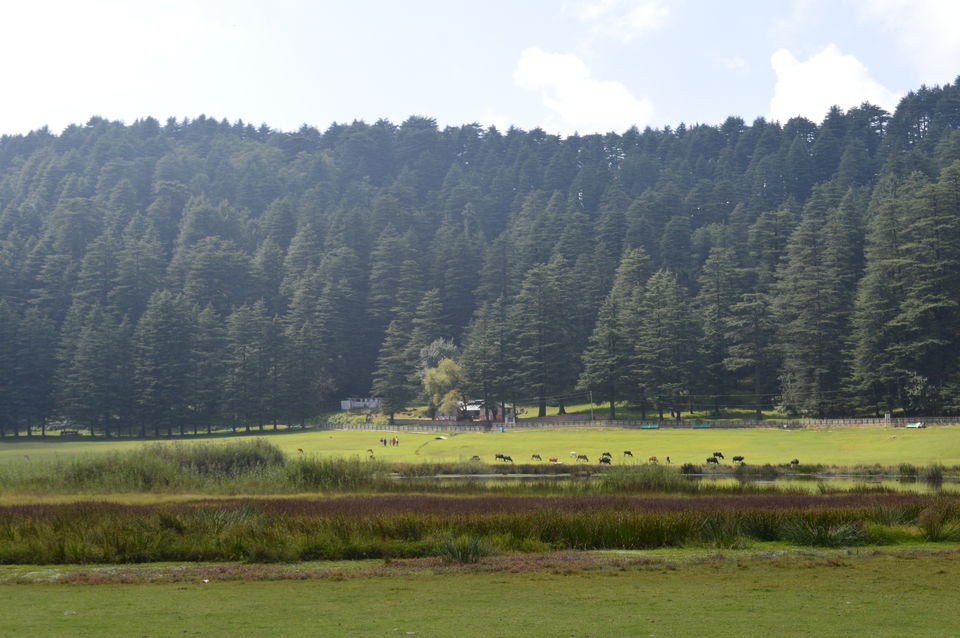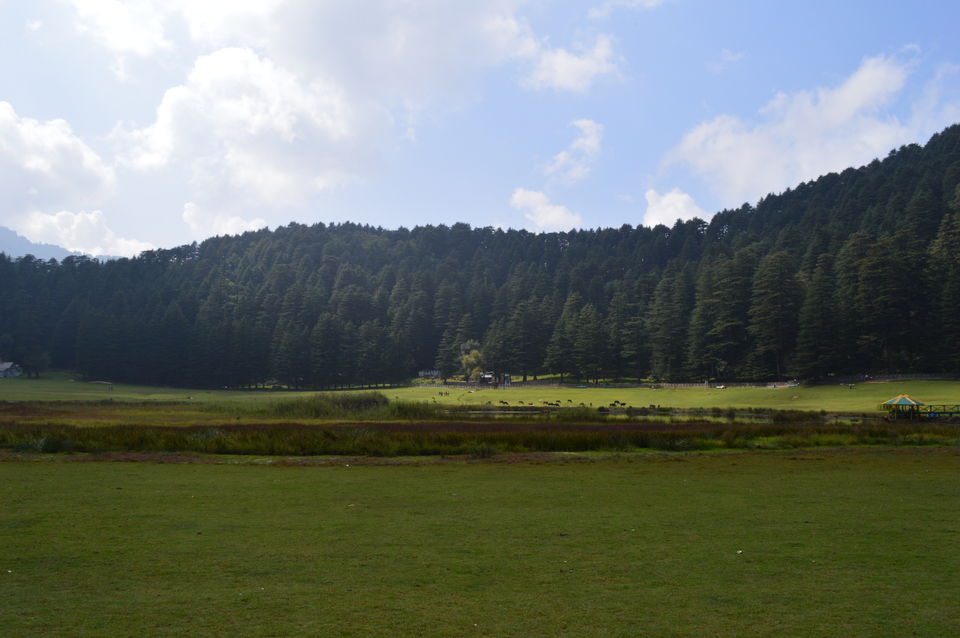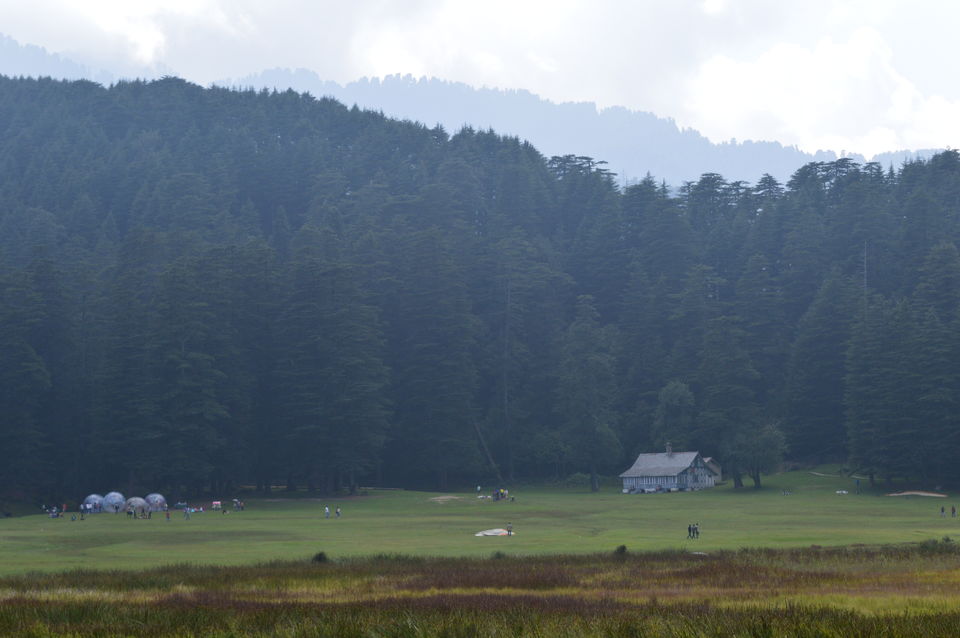 Khajjiar has something for everyone. People looking for adventure activities can opt for paragliding(chargeable Rs. 2500-Rs. 2000) or zorbing(chargeable Rs. 300), or simply horse riding (chargeable Rs.500-Rs.300) just like we did). Kids and even big ones will love to get clicked with these cute rabbits (chargeable Rs. 20).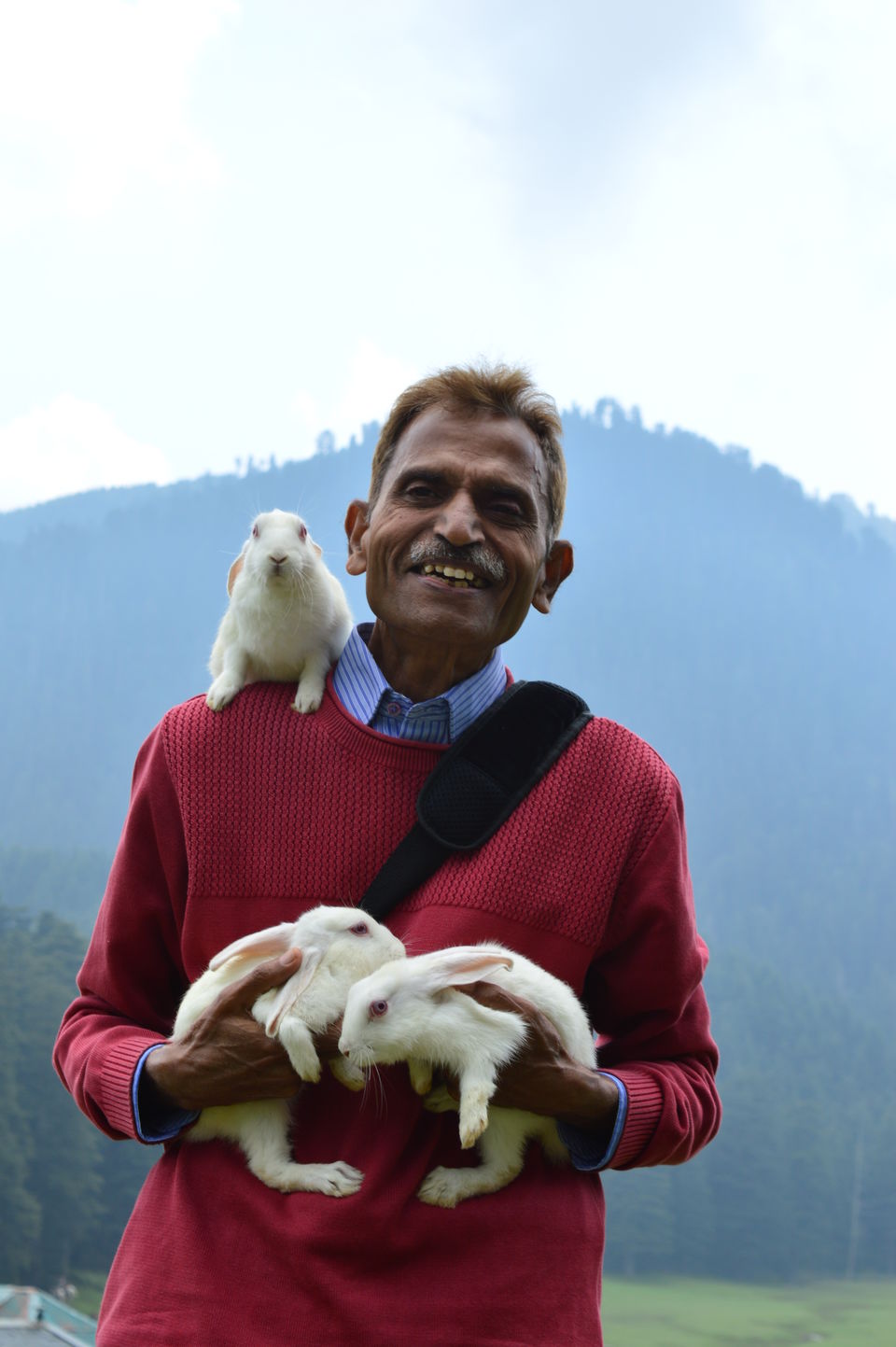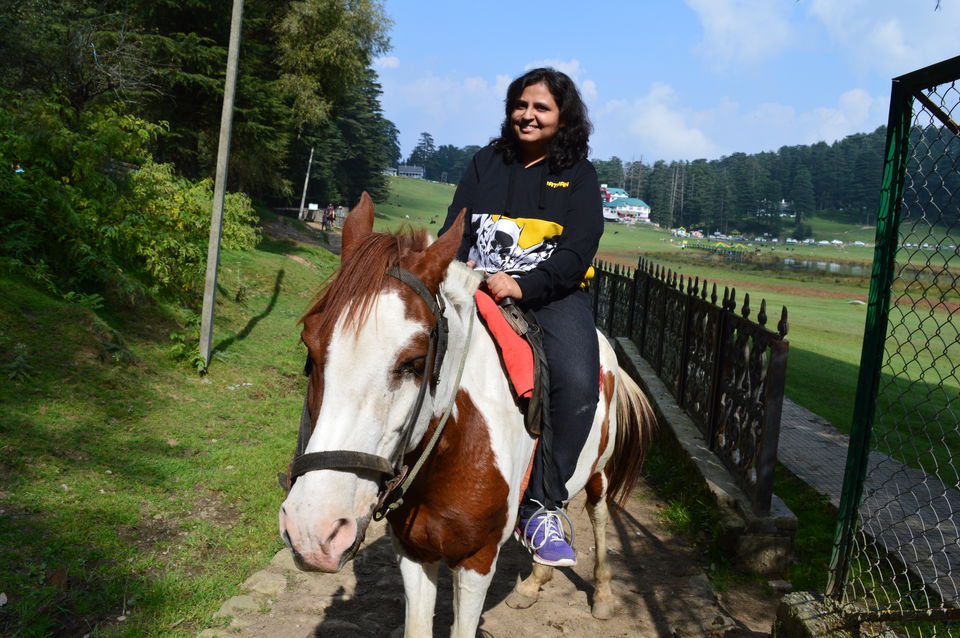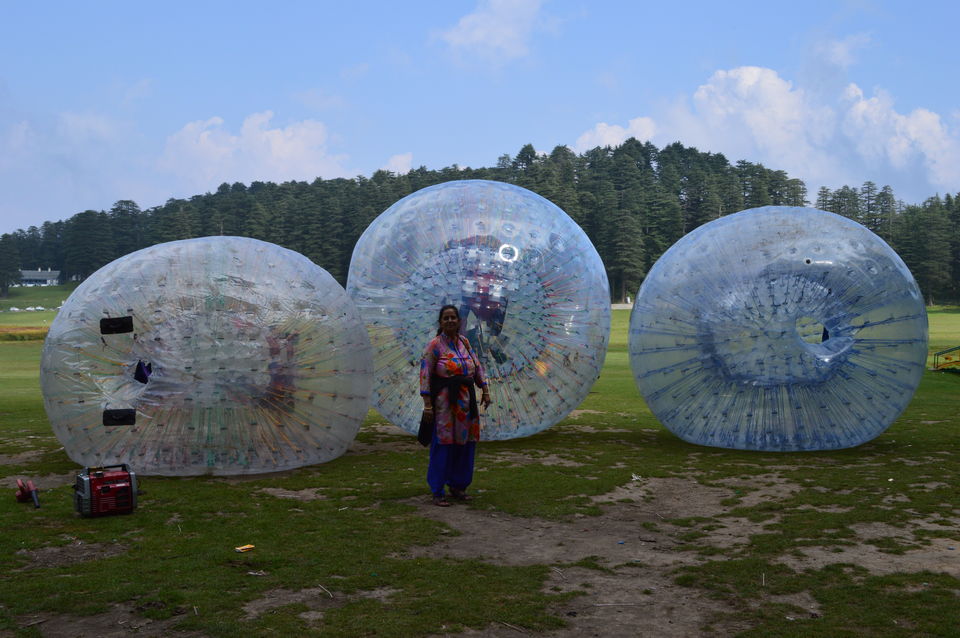 Personally I preferred long walks at Khajjiar ; it's best way to explore this Beauteous Place with awesomeeee Landscape. We took a side trail and traveled through the path , deodar trees standing tall at both the sides.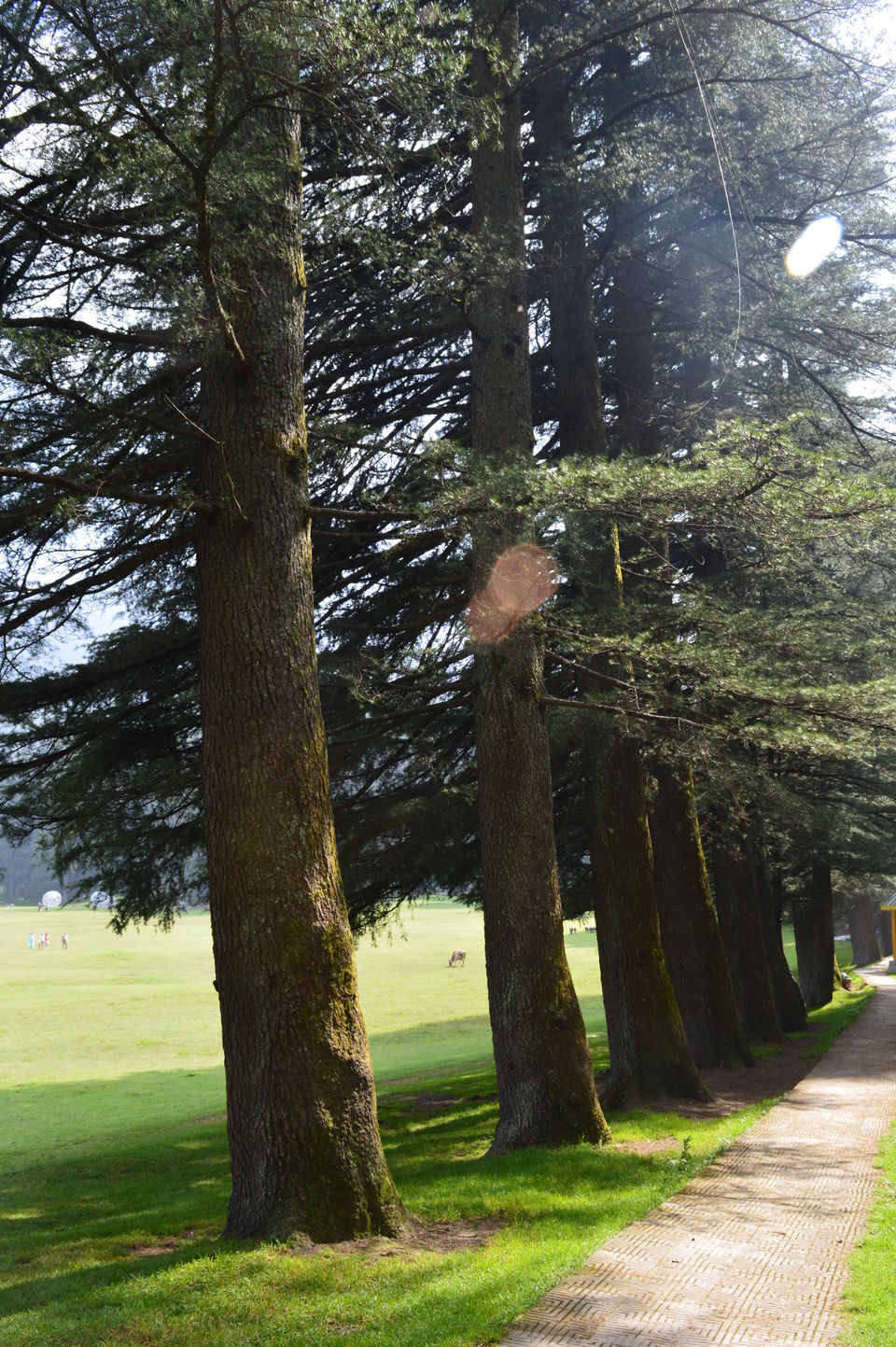 I wish this extraordinary nature's gift be maintained more. Himanchal Tourism should work more actively towards preserving and maintaining of Khajjiar; since its the main earning source for Dalhousie and nearby people.
After lunch , we headed to "Jagdambe Mata Temple" just 2 kms ahead of Khajjiar. The main attraction of this temple is "80 ft tall Lord Shiva Statue".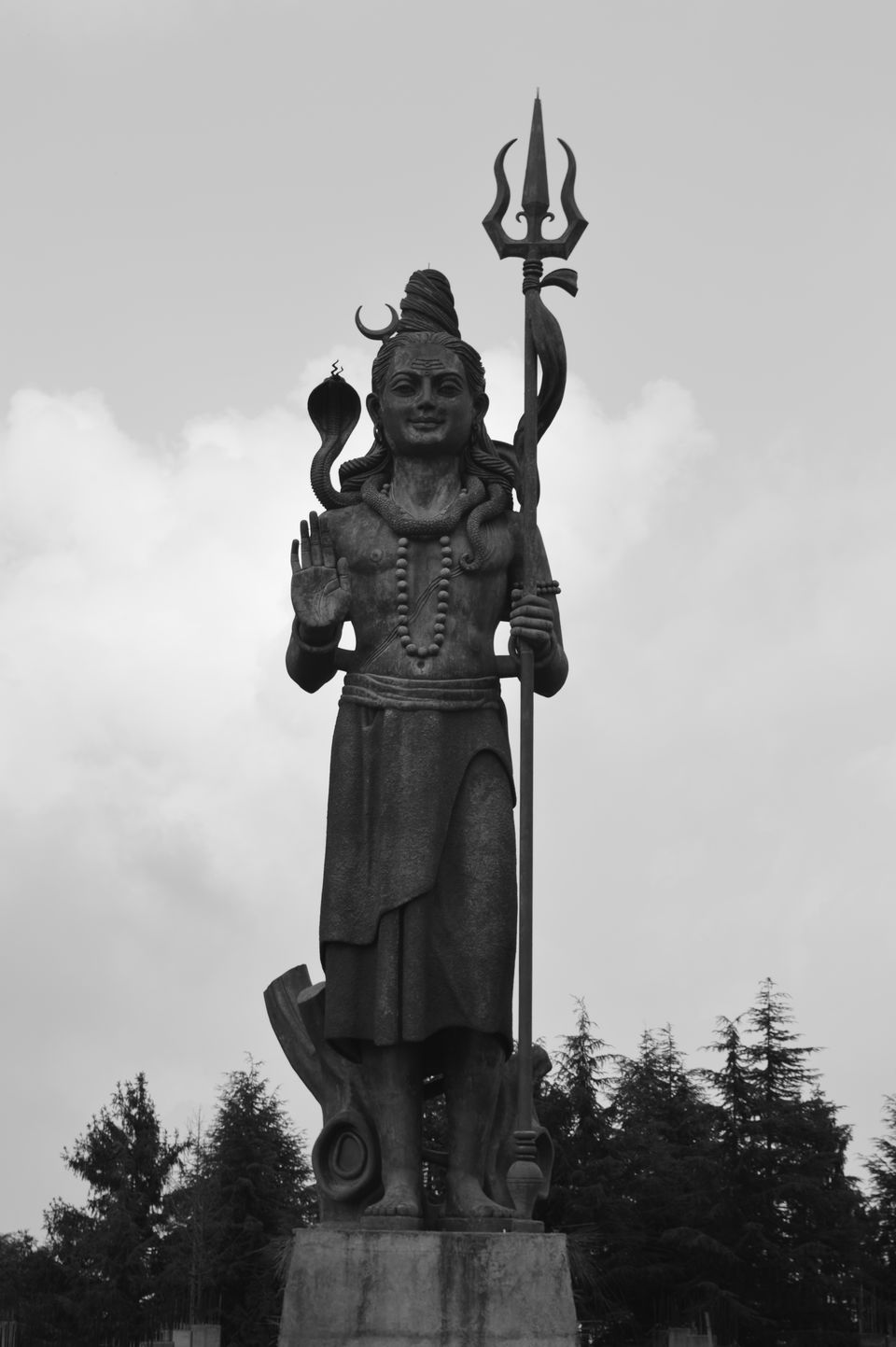 Evening was spend at Gandhi Chowk (local Market). We visited St. Francis Church (from British time) and simply enjoyed our ice-creams in this Chilly Weather :)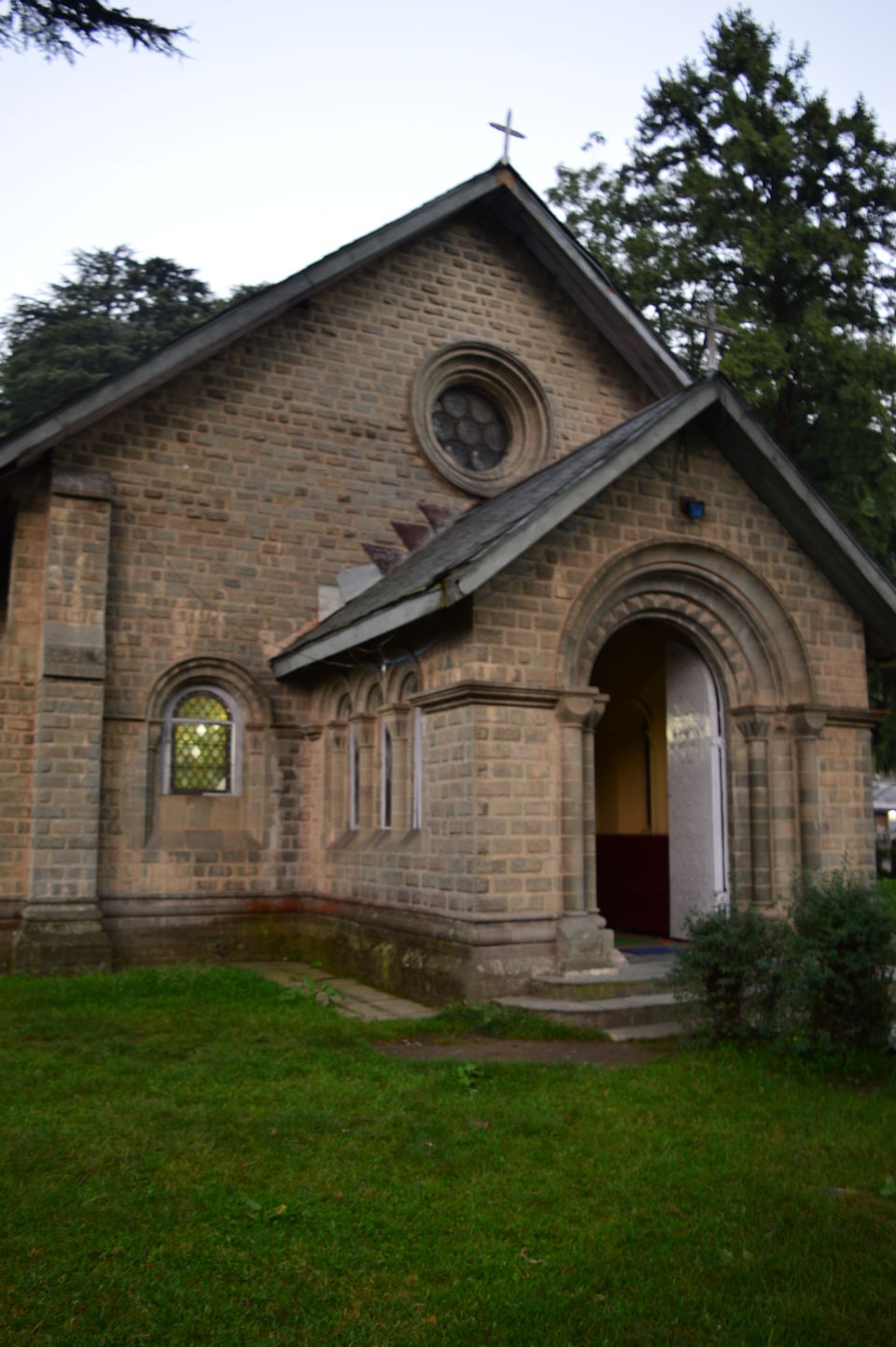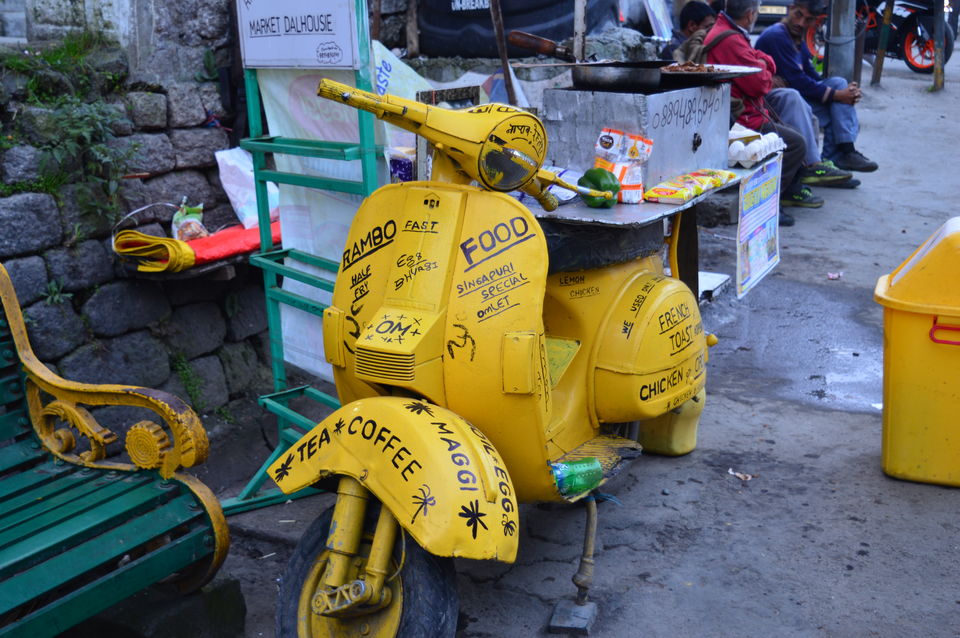 DAY 2
After early breakfast we commenced for "Kalatop Wildlife Sanctuary", just 15 mins ride from our Hotel Satyam International.
Kalatop Wildlife Sanctaury
It is undertaken by Forest Department. The way to Kalatop starts from Lakkar Mandi. The Main attraction of Kalatop Wildlife Sanctuary is Kalatop Guest House-Movie Lootera frame.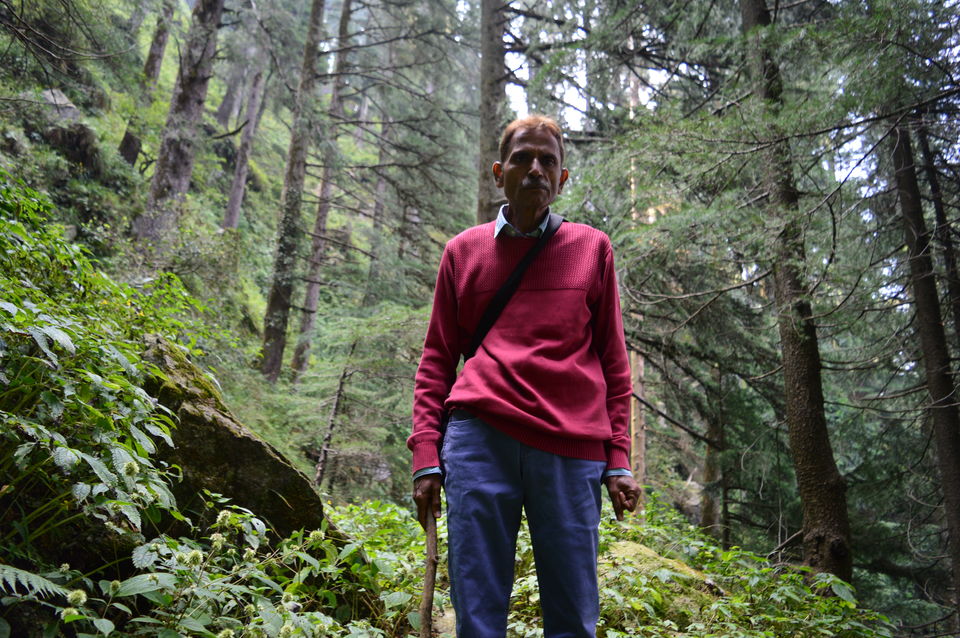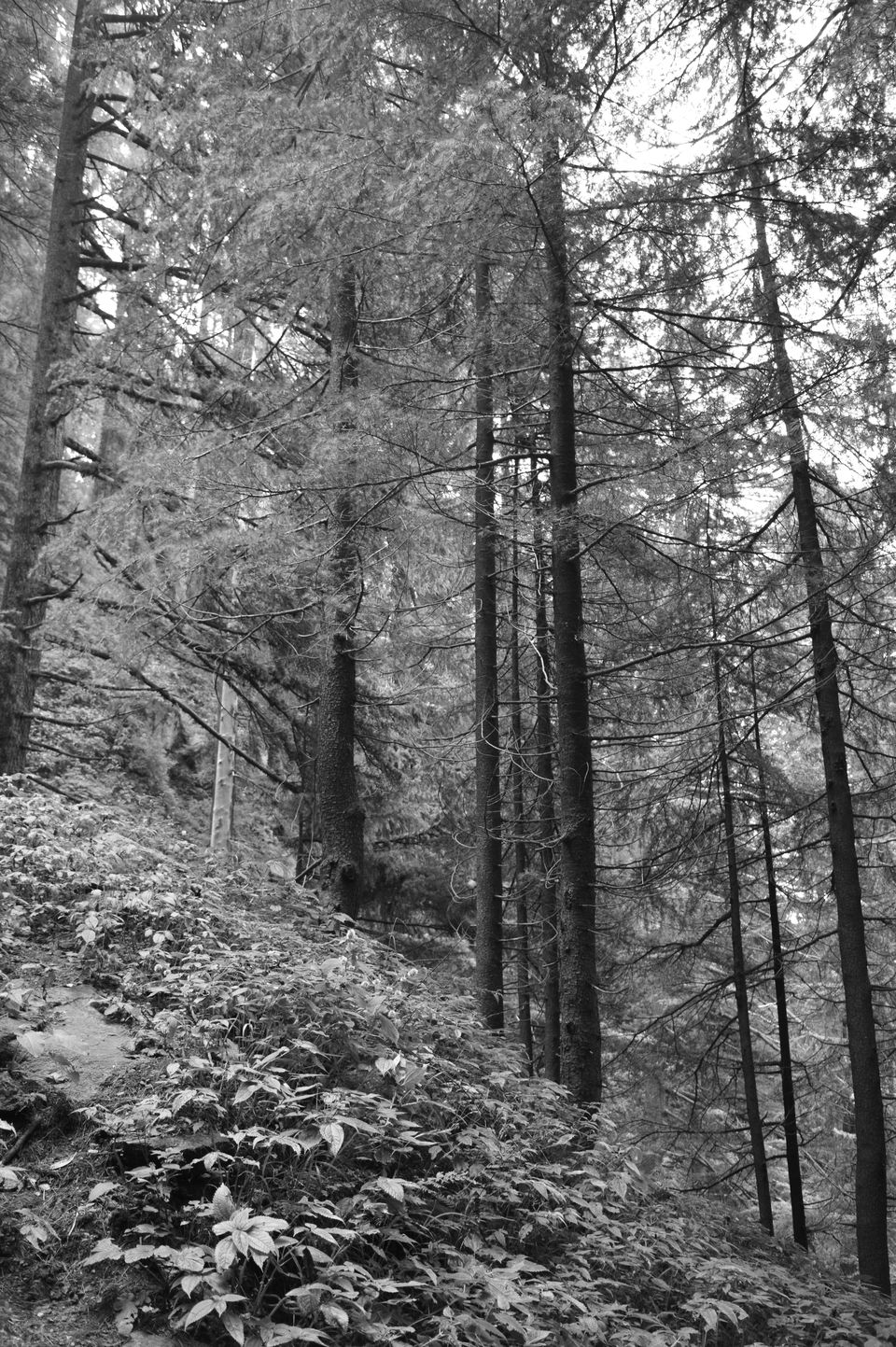 There are three ways to reach Kalatop Guest House.
1. One way to reach Kalatop Guest House is my your own vehicle, my paying Rs. 250/-toll tax to forest department at entrance gate.
2.Other way is to walk to Kalatop Guest House by main road; charges for guide is Rs. 100/-, is almost 3 kms walk from one side.
3.Third and the most exciting way is to trek through forest; the way we opted. I think it's the best way to enjoy and explore. It's almost 2 hrs trek to the Guest House. The trek was very difficult, at times it seemed really impossible to reach the destination. Since we visited after monsoon; the entire way was filled with wild plants and to that the fallen trees made it worst. We took Sonu(Guide) with us, he made our trek successful; many many thanks to him. Charges for guide is Rs. 500/-
Finally after 2 hrs of trek we were thrilled to see the road....haha; and there was this beautiful Guest House. Sonu(guide) was happy to share movie- Lootera experience; after all it was the very first time he saw a actress, lovely Sonakshi Sinha :)
Kalatop Guest House
It's lovely Guest house; surrounded by lawns with ample number of flowers. There are few Guest rooms and also V.l.P rooms, pre-booking can be done from Chamba. One can enjoy adventure activity like Zip-Lines here(chargeable Rs. 500). There are few eating points , one can sit and relax and enjoy hot pakoras with hot tea.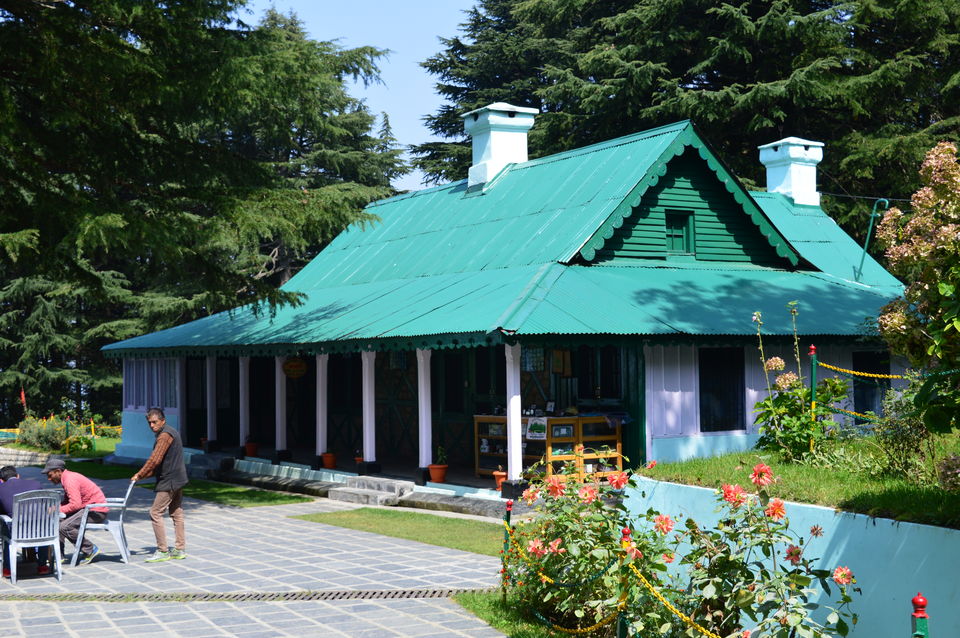 CHAMBA
It was almost 1 pm by now, we headed to Chamba. It's almost 50 kms from Dalhousie, 90 mins to reach Chamba via Khajjiar. Chamba is one of the main city of Chamba distt situated at the "Bank of River Ravi" and is quite populated as compared to other nearby towns. It's situated in valley. The town looks spectacular from far away. The Houses are as colorful as 'Festival of Holi'.
The main crop cultivate in this area is of Corn (Maize).One can see corns getting dry at locals house roof.
As compared to Dalhousie, Chamba was quite hot. River ravi flows through the Chamba city. We wandered around the main market and visited the "Laxmi Narayan Temple- the Oldest Temple".
One can buy Walnuts here, it's cheap as compared to other cities.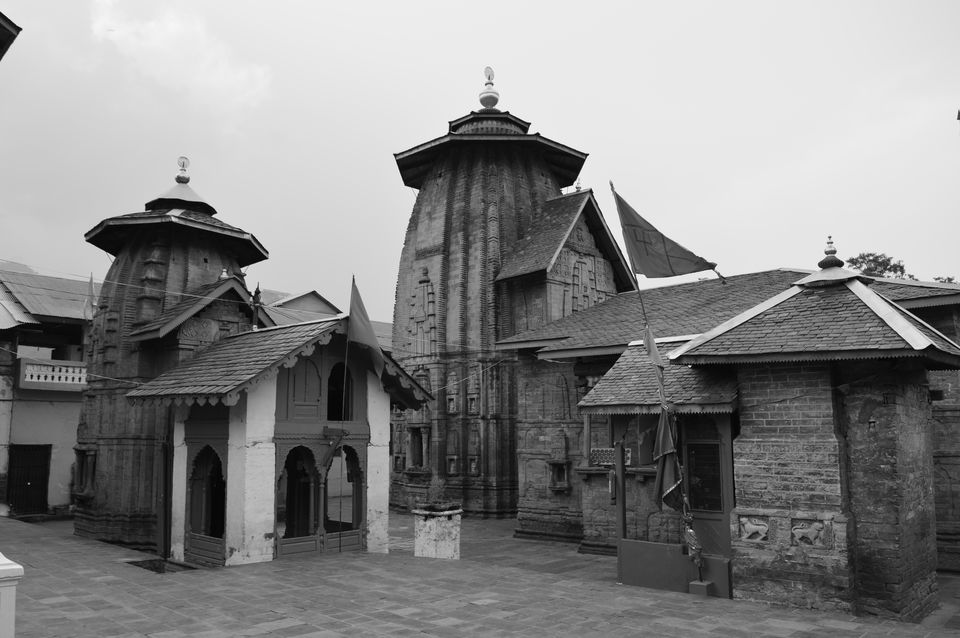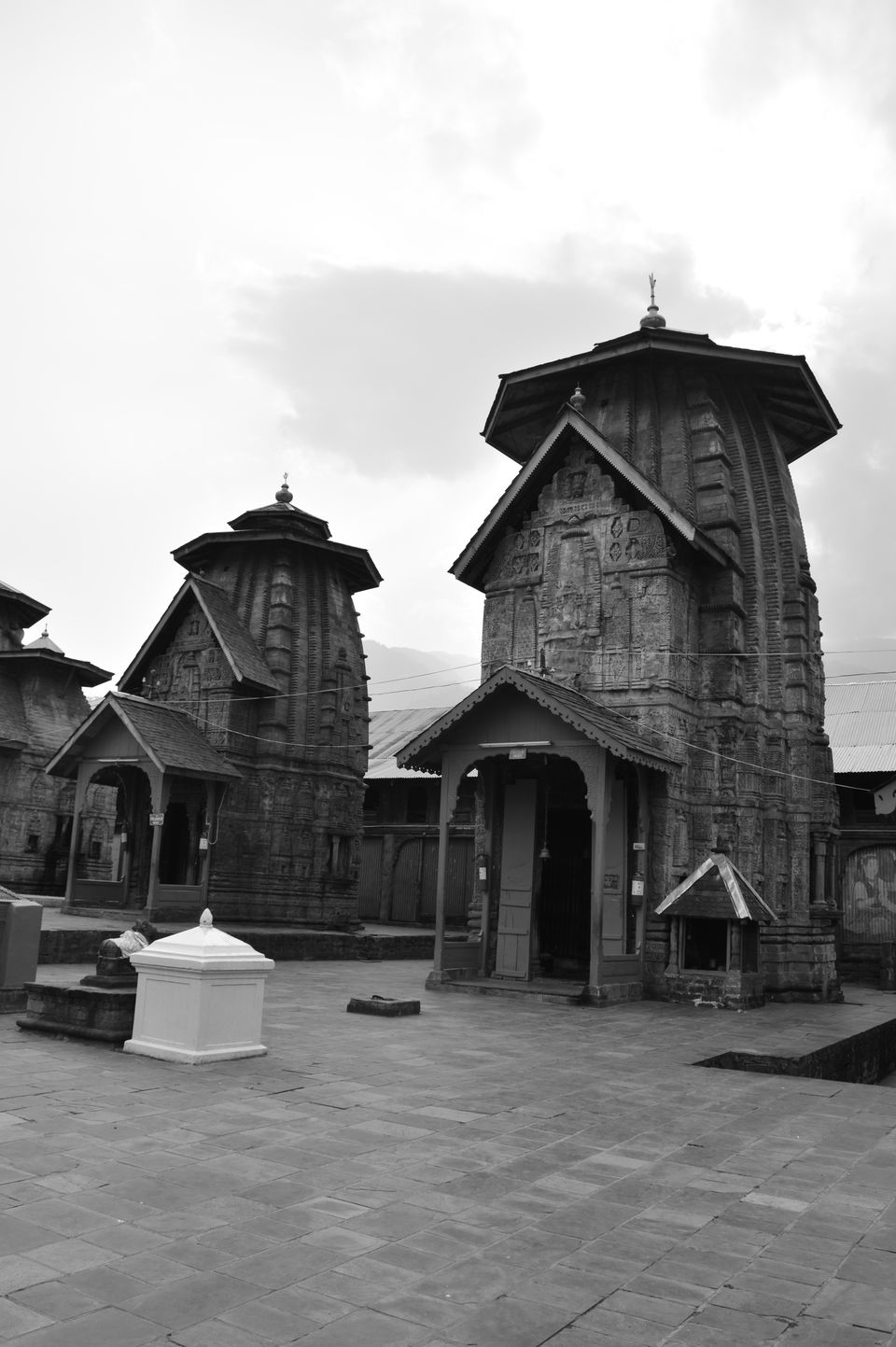 On returning back we drive down via Benikhet. There is diversion for Chamera Lake. Chamera lake is actually a Dam, almost 3 kms long. Since we were not interested in boating we skipped Chamera Lake but visited Rock Garden just 8 kms away from Benikhet.
DAY 3
The third and last day was time to relax and to explore local. The day started with ease; late breakfast. With few steps ahead of our hotel we walked to "Bakrota Hills" to enjoy the great views of Dalhousie and also explored "Ahla Village famous for Potato Farming".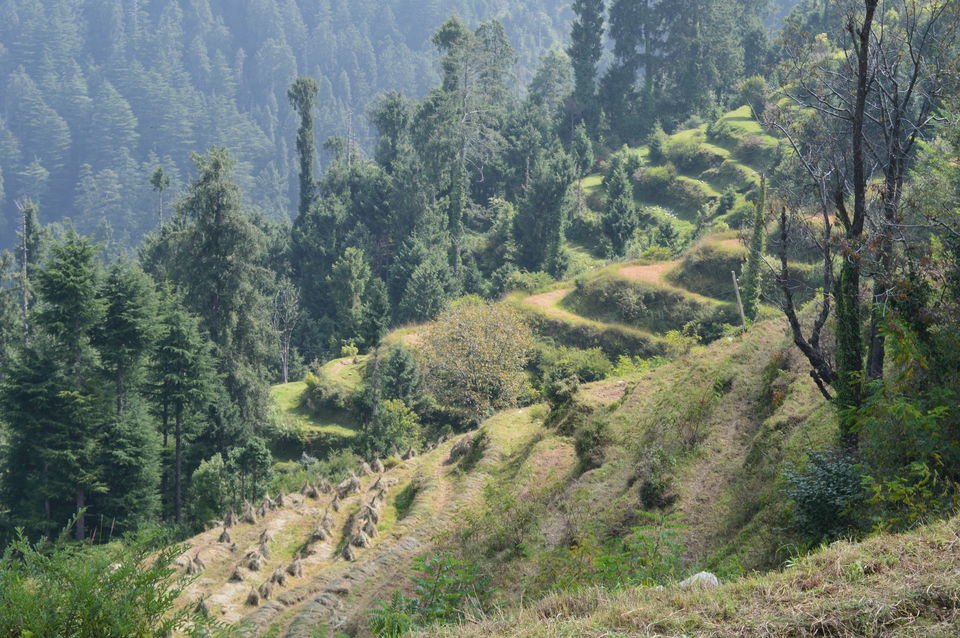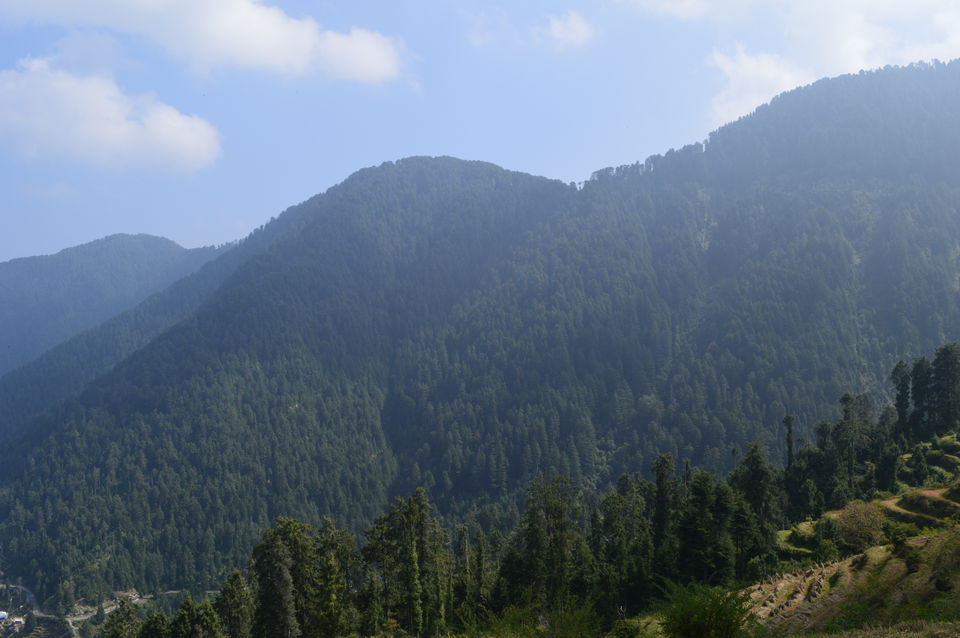 Later we commenced to Panchpula(Local) nothing much to see here, except the little water fall at the top.
Disappointed by Panchpula we moved to Gandhi Chowk and from there we decided to take a long walk, since the weather was awesome. We started from Garam Sadak to Subhash Chowk, almost 2 kms . There we paid our visit to St. John's Church and walked back to Subhash Chowk via Thandi Sadak. It turned out to be a perfect stroll.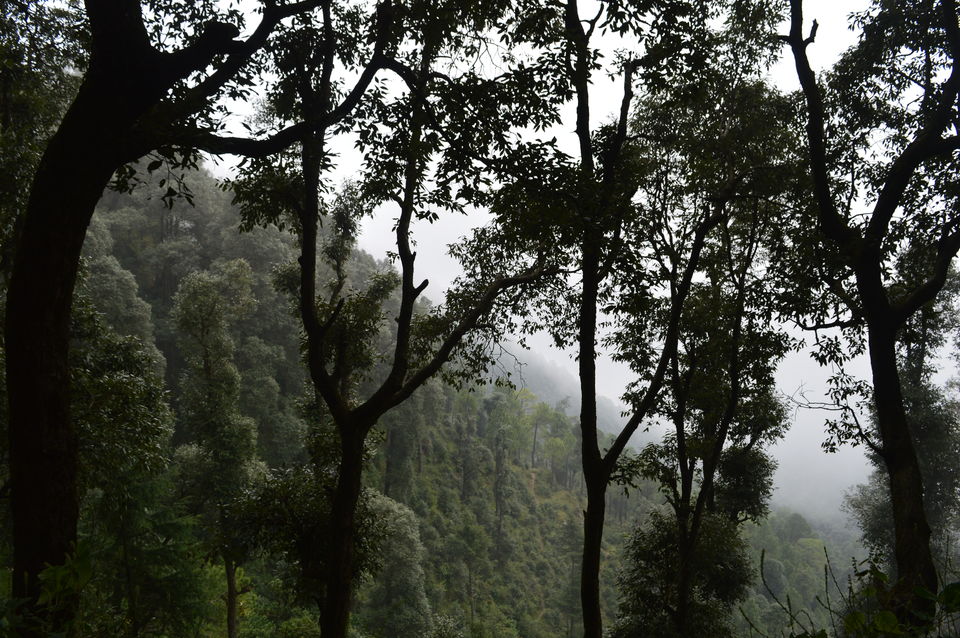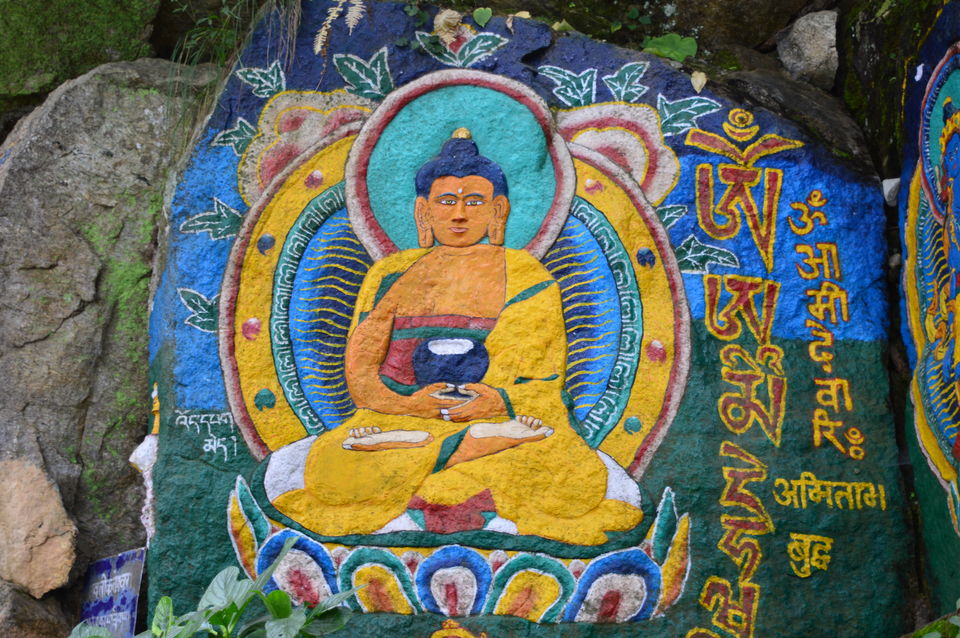 By the time we reached Gandhi Chowk, it was time for lunch. We had our lunch at Dalhousie's Oldest Restaurant "kwality". It's perfect place for fine dinning with your loved ones.
DAY 4
Time to say goodbye to Dalhousie.................................