It was that time of year again, when the whole country lit up in celebration of Diwali, the festival of lights. Unfortunately, this was also a time characterised by the worst air quality we would see throughout the year, especially in Delhi, where I live. With pollution levels crossing 800, I decided it was time to leave, and took refuge in the refreshing hills of Sikkim.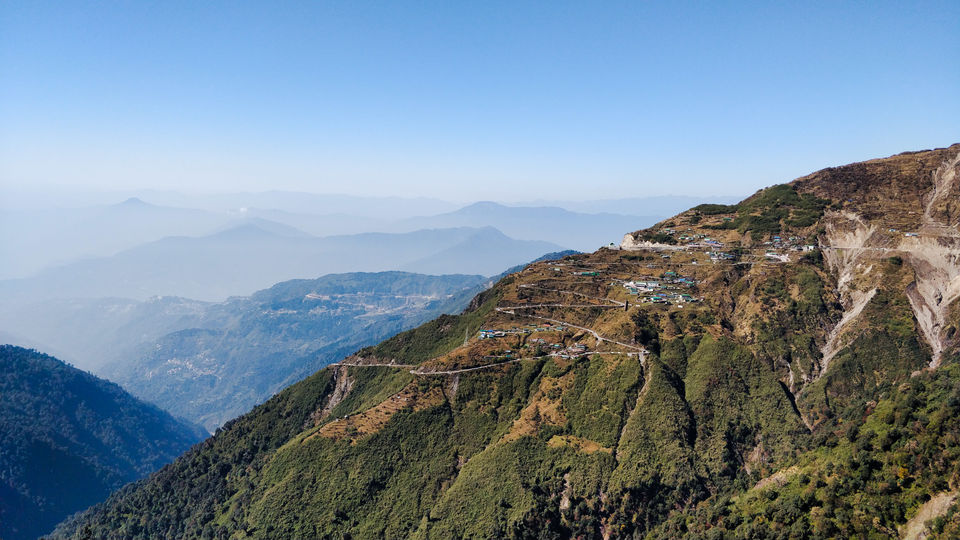 Getting to Sikkim can be a little tedious. Until recently, the closest airport to Gangtok (Sikkim's capital) was in Bagdogra, West Bengal. On reaching Gangtok, you would have to drive for five and a half hours to reach Gangtok. Thankfully, another airport has recently been constructed at Pakyong, which is only an hour and a half away from Sikkim. However, being situated in the hills, Pakyong airport is frequently at the mercy of the elements, and there are high chances of flights being delayed or cancelled.
This is exactly what happened to me. My scheduled flight was cancelled due to heavy rains at Pakyong airport, so I had to take another flight which landed in Bagdogra, after which I endured the five and a half hour drive to Gangtok.
In all my travels, my highest expenses have always been on logistics. Sikkim is no different. While food and stay are generally affordable there, relying on local taxis can be troublesome for two reasons:
1. They are quite expensive (Uber/Ola is not available)
2. They can be hard to come by, particularly if you are in a relatively less populated area
For these reasons, I booked a taxi in advance from a service called NE Taxi. Not only will they assign a cab for you, but they will also help you craft an itinerary and arrange all necessary permissions that you will need for your trip. However, the cab that they assign will accompany you only to the places specified in your itinerary. If you wish to go anywhere that is not specified in your itinerary, especially if you would like to travel at a time beyond your driver's working hours, you will probably have to use a local taxi.
NE Taxi will require you to pay them 50% in advance. They also asked me to pay them the remaining amount quite early on in my trip. I negotiated with them and we finally came to an agreement wherein I paid them the remainder of the money in smaller instalments every day.
One of the main social hubs in Gangtok is Mahatma Gandhi Marg (M.G. Marg for short). No vehicles are allowed in most of this area, which is filled with many small shops and cafes for your perusal. My plan was to eat most of my meals at different cafes here, so I chose a hotel at walking distance from M.G. Marg, called the Summit Denzong Hotel. As I arrived on Diwali, the staff greeted me with a ceremonial shawl for my shoulders, and a little tika for my forehead.

My hotel room was spacious and clean, and the staff were always friendly and helpful. My only complaint would be that a rather off-putting smell tended to linger in the bathrooms (this could have been a plumbing issue). The staff temporarily resolved the issue by placing large chunks of Odonil on all the drains.
After checking in, I decided to explore M.G. Marg. The way down to M.G. Marg is steep, so don't make the same mistake one of my companions did by wearing fancy shoes (the only shoes I packed were comfortable sneakers – I had no regrets). If walking down to M.G. Marg was tough, coming back up to the hotel was another difficulty level altogether. Since I went to M.G. Marg only to eat, I would often have to laboriously climb back uphill on a full stomach, which needless to say, is not easy.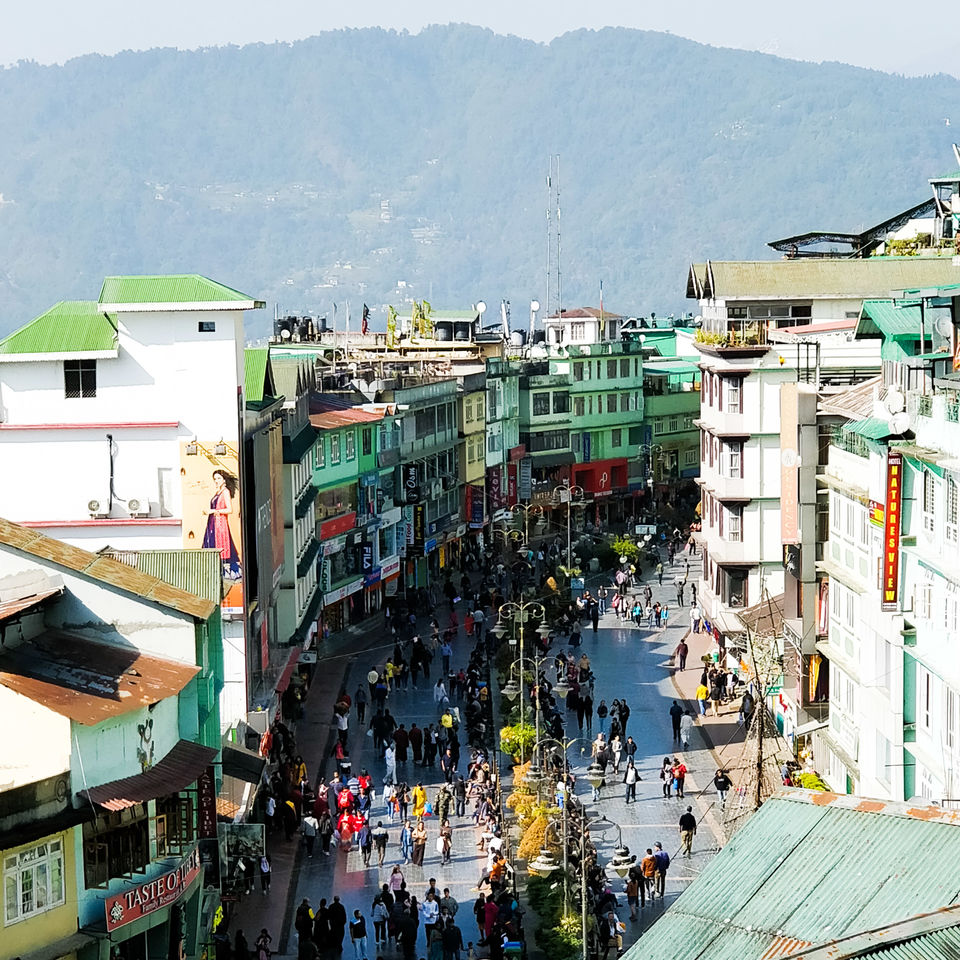 Sikkim as a whole has a very small-town and simplistic vibe. Even in the heights of their Diwali celebrations I did not see many people bursting firecrackers – the population of Delhi should take a leaf out of their book – but M.G. Marg was beautifully lit up and there were many people outdoors (till 10.30 pm that is, after which everything shuts down). I witnessed a tradition that resembled Christmas caroling, in which groups of young men went from door to door and sang (the women would do it the next night).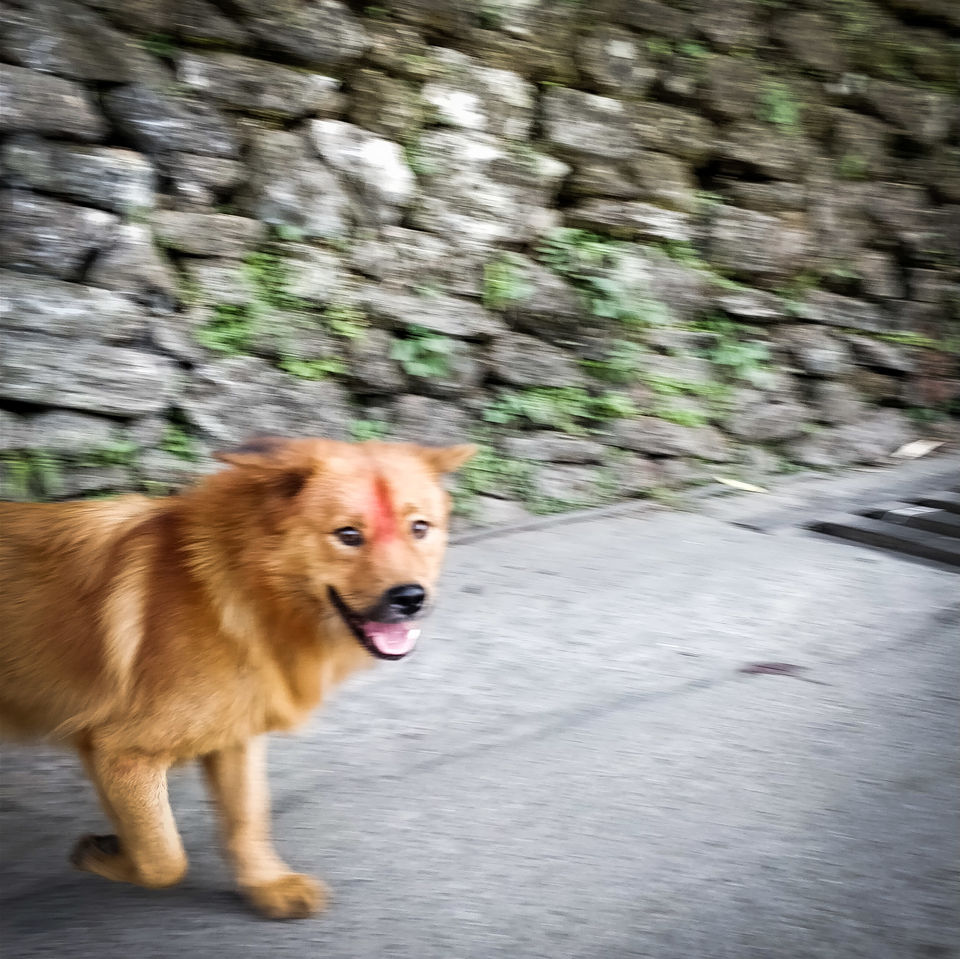 I was surprised to find that Diwali was not the biggest festival which was celebrated that week. Two days after Diwali, I walked onto M.G. Marg to find it almost completely deserted. Barely any shops were open and there weren't many people about. On enquiring I found out that it was Bhai Duj that day and everyone was at home with their families.
In Sikkim, most of the popular tourist spots are far apart from each other and require at least a 2 hour drive to and from. If you do not want to travel very far, here are a few places within Gangtok you could visit:
Pathung Waterfall
The Pathung waterfall is a quaint, picturesque little waterfall. There is a zip line available for those who are interested (I tried it out – it was alright, but nothing great). Here, you can also wear traditional Sikkimese clothes for the price of Rs. 50. I did this too. The woman at the clothing kiosk helped me put the outfit on over my clothes, after which I proceeded to take many pictures in said outfit.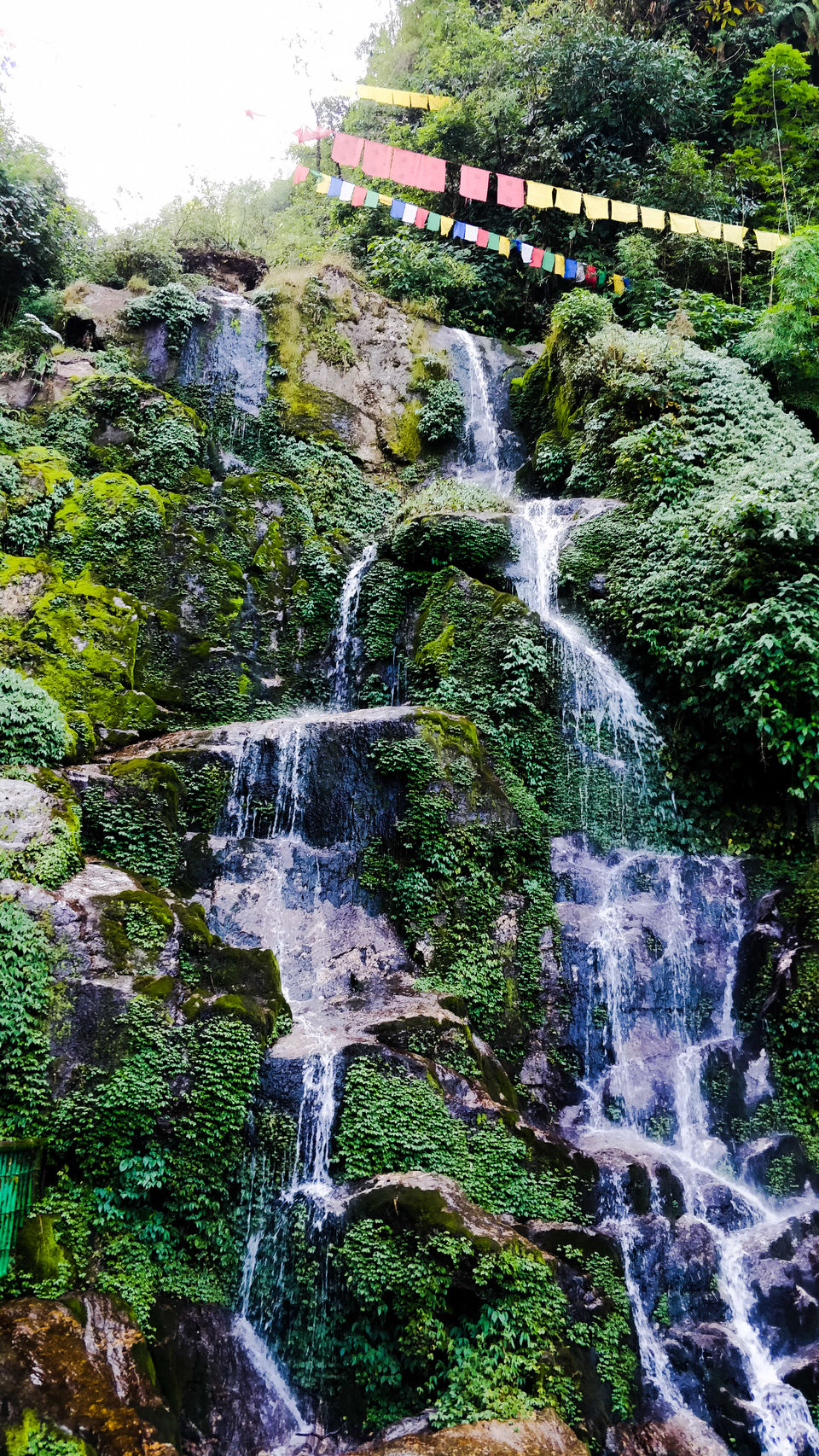 Gonjang Monastery
I am told that this monastery is nowhere as grand as the Rumtek Monastery, which I did not get to visit, but it is beautiful nevertheless. This monastery is also a school, so you will see a lot of energetic young monks running about. You will be allowed to see their main classroom/temple area, which is adorned with beautiful paintings on the walls. Photography is not allowed inside.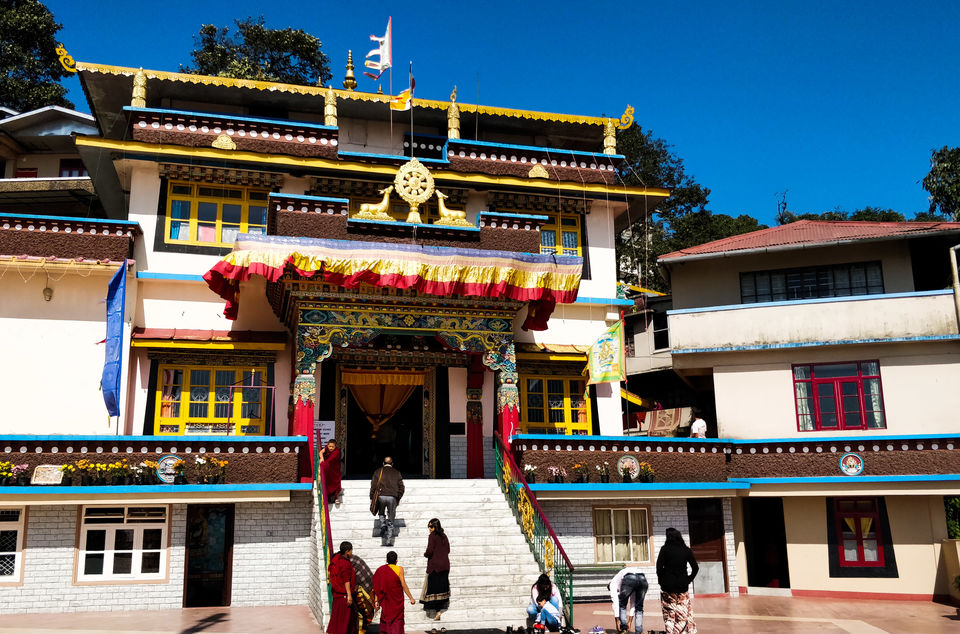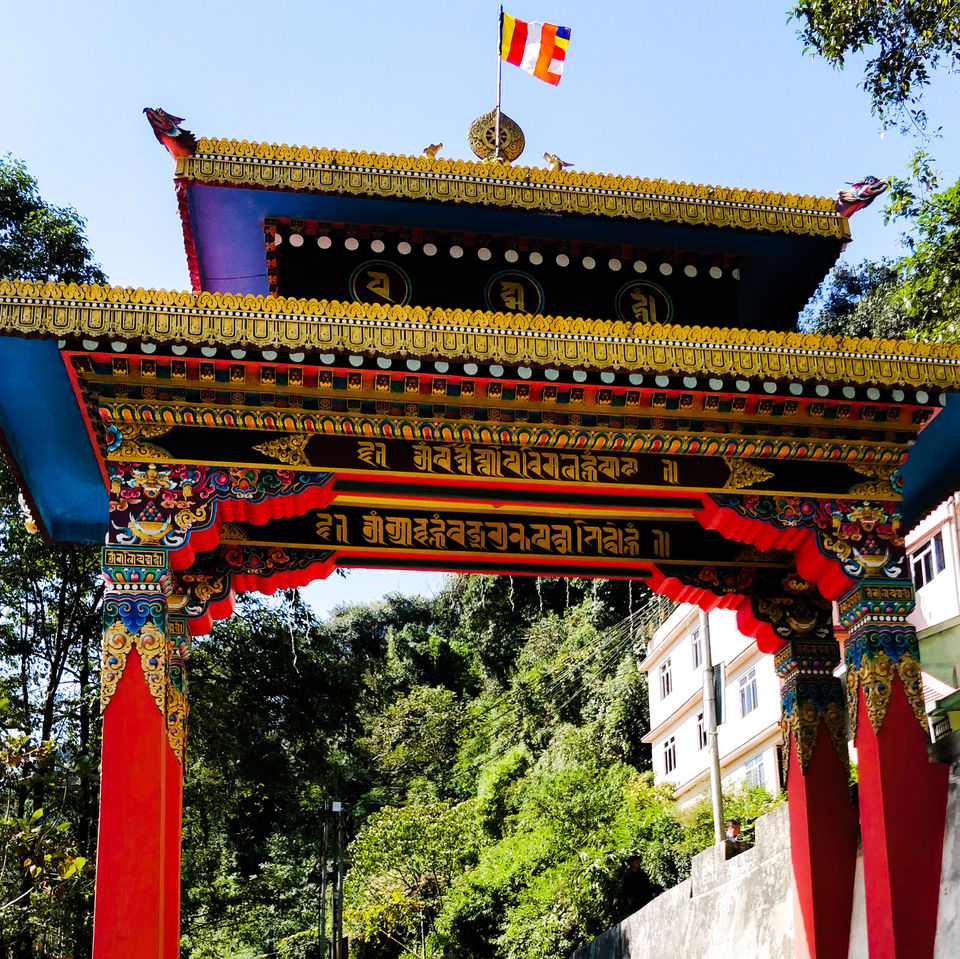 Tashi View Point
This is a very popular tourist destination, so if you do not like crowds I would suggest avoiding it. From this view point you can clearly see the snow-capped peak of Mount Kanchenjunga. However, this is not the only place from which one can see this view, so if you choose not to go you will not miss out on too much.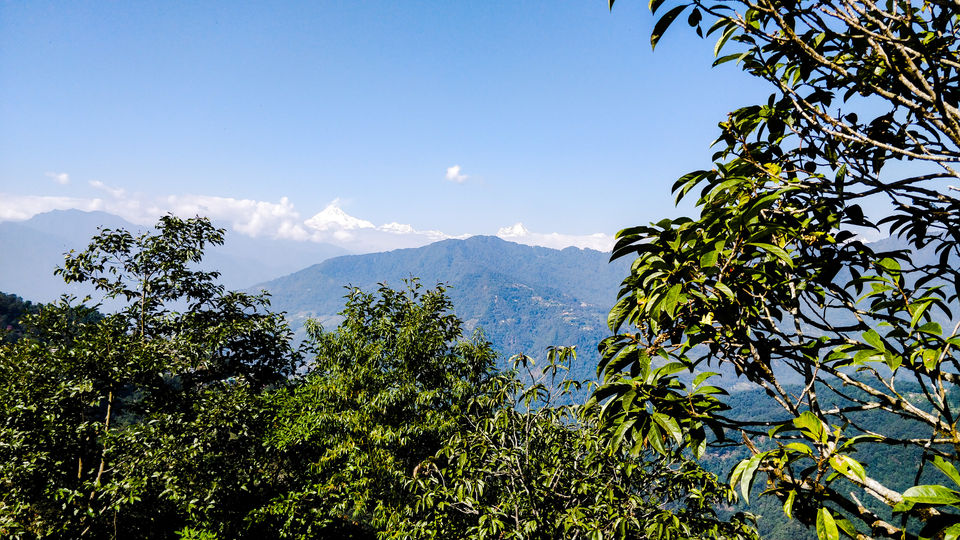 There are fresh fruit stalls at the base of the view point, but I avoided them as the vendors were not wearing gloves and the entire setup did not seem particularly hygienic. My gut was right – my companion insisted on having a glass of juice, and was handed a glass with lipstick all over the rim.
Ban Jhakri Waterfall
This waterfall park is also a very popular tourist spot and was quite crowded when I arrived. The waterfall here is considerably bigger that the Pathung waterfall and you can venture into the small pool of clear water at the base of the waterfall. Normally I would not hesitate to jump into the water, but it was clear that thirty other excited tourists had the same idea as I did, and as someone who does not like crowds (in case you couldn't tell), this definitely put a damper on my enthusiasm.
The park has a nice path you can take a walk through, as well as some pretty pavilions at which you can rest and enjoy the view.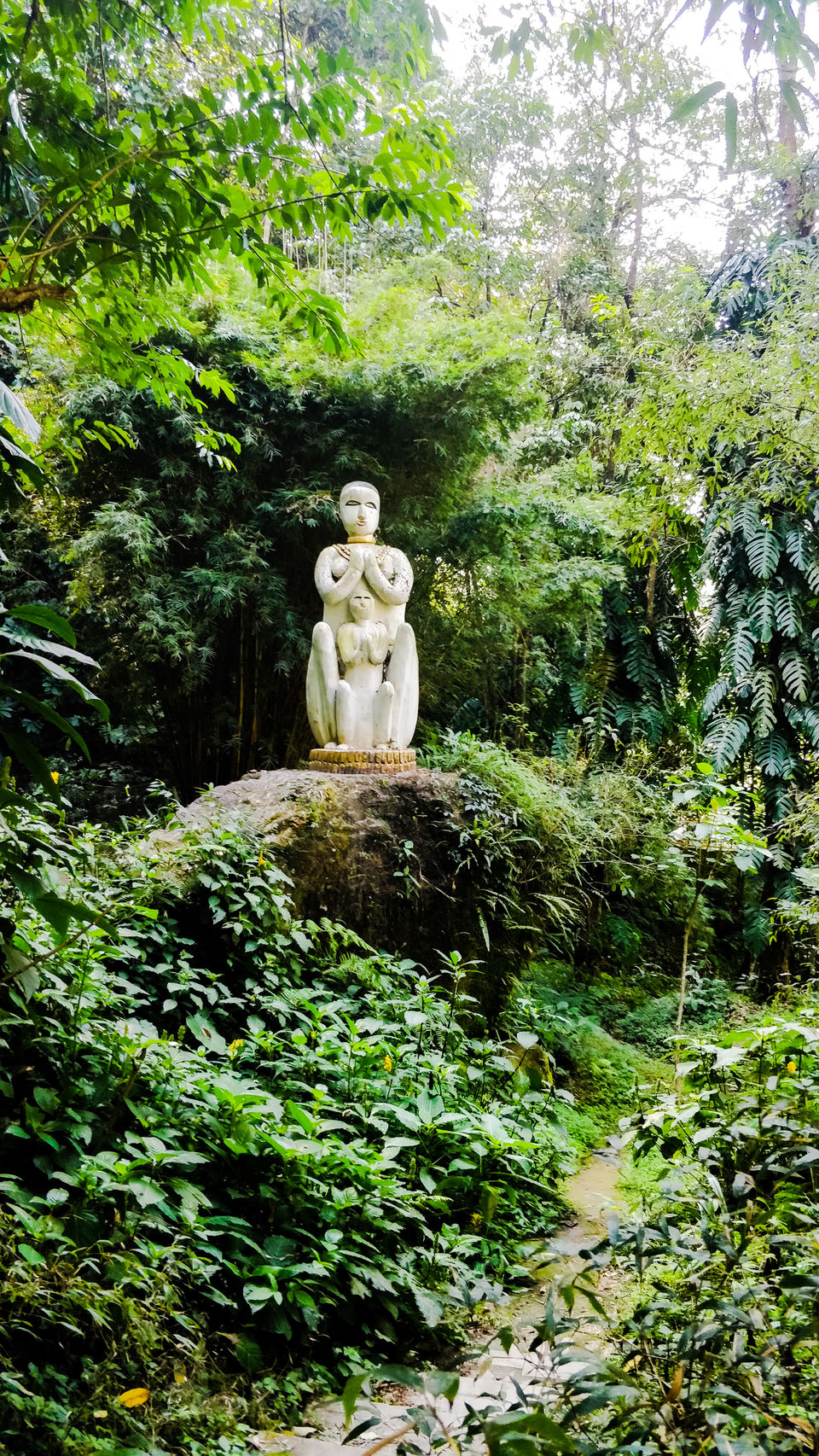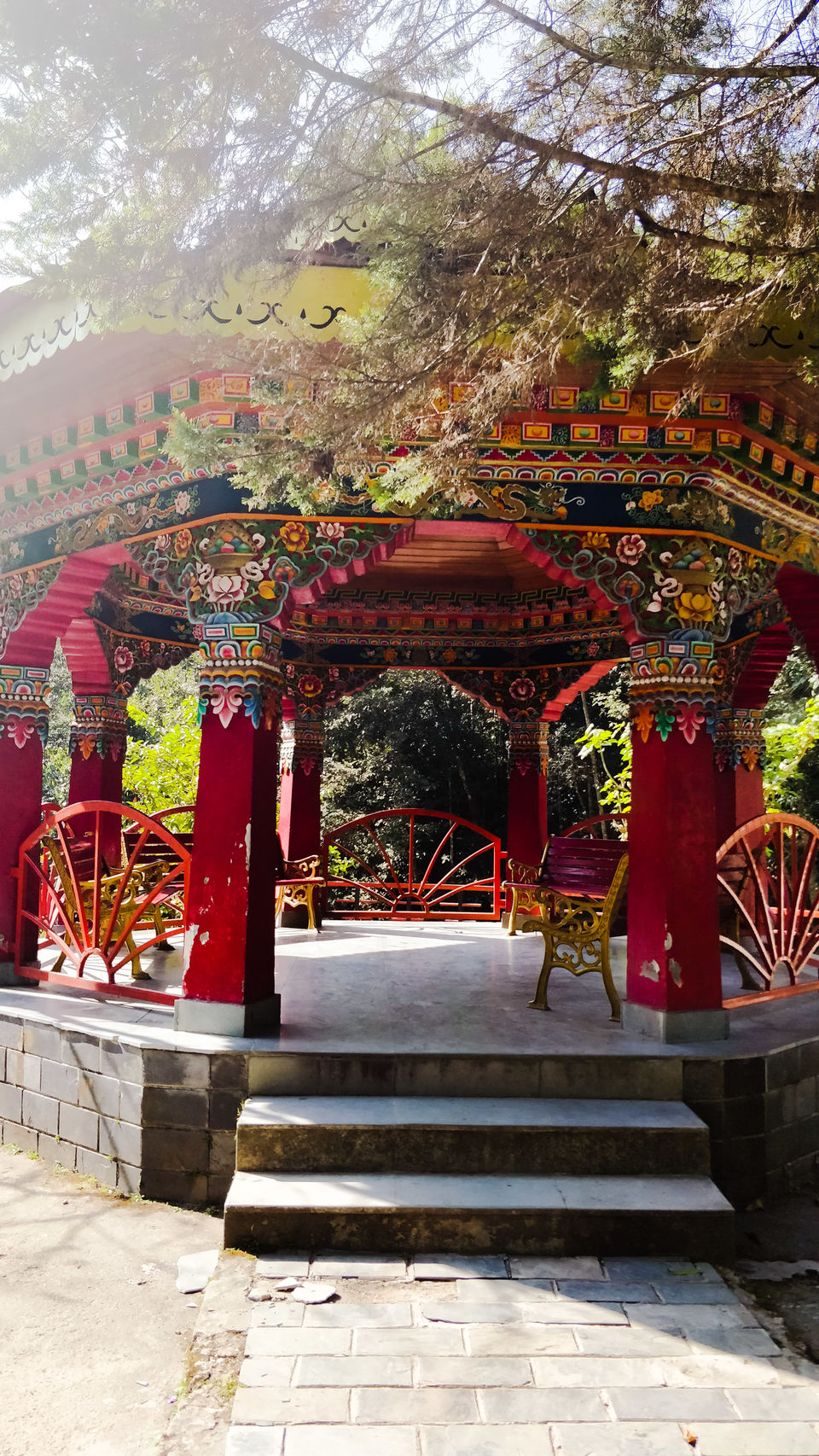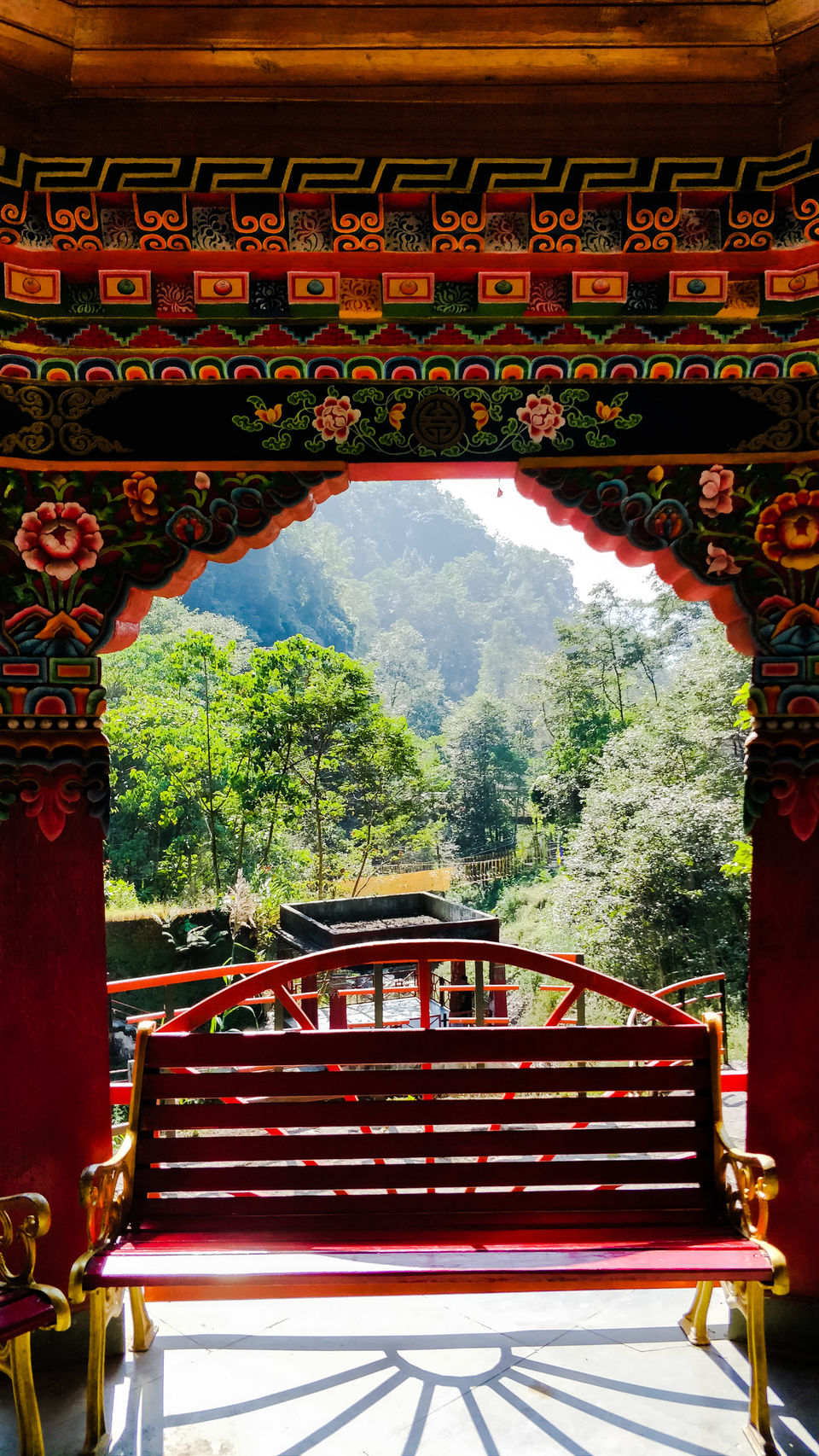 Mayfair Casino
This was the first time I visited a casino. For the cover charge of Rs. 3,200 you will get Rs. 1,000 in tokens, six drinks, tickets to their live show (not great), and a cab ride back till M. G. Marg. The experience was enjoyable, as the staff was not as snobbish as I expected them to be, and I even managed to win a little money.
At Gangtok, there are also multiple centres at which you can go paragliding. This was something I was really looking forward to, but unfortunately all the centres were shut for the festive season.
To me, the best places to visit were the ones that required a long drive. Over the course of the next few days, I visited the following places:
Tsomgo Lake
In a word, beautiful. I visited at a time when snow had begun to fall, but the lake was not yet frozen. Although it was cold, the sun shone brilliantly over the serene landscape decorated with prayer flags. On the way there, I passed a stretch at which I got a clear view of Mount Kanchenjunga. At the lake you will find a row of yaks bedecked with riding gear. You can ride them if you want, but I chose not to because I do not like it when animals are forced to cater to tourists every day of their lives. Some of the yaks were as young as three years old.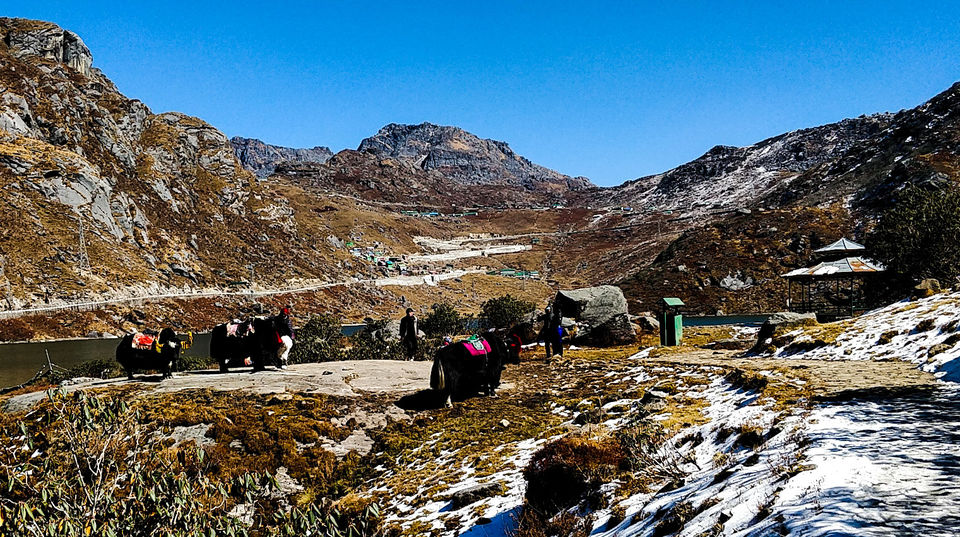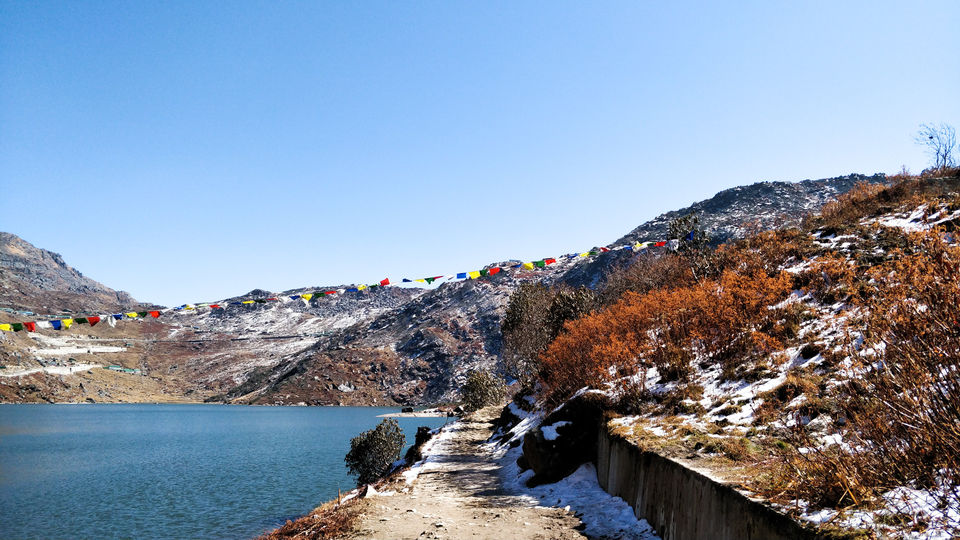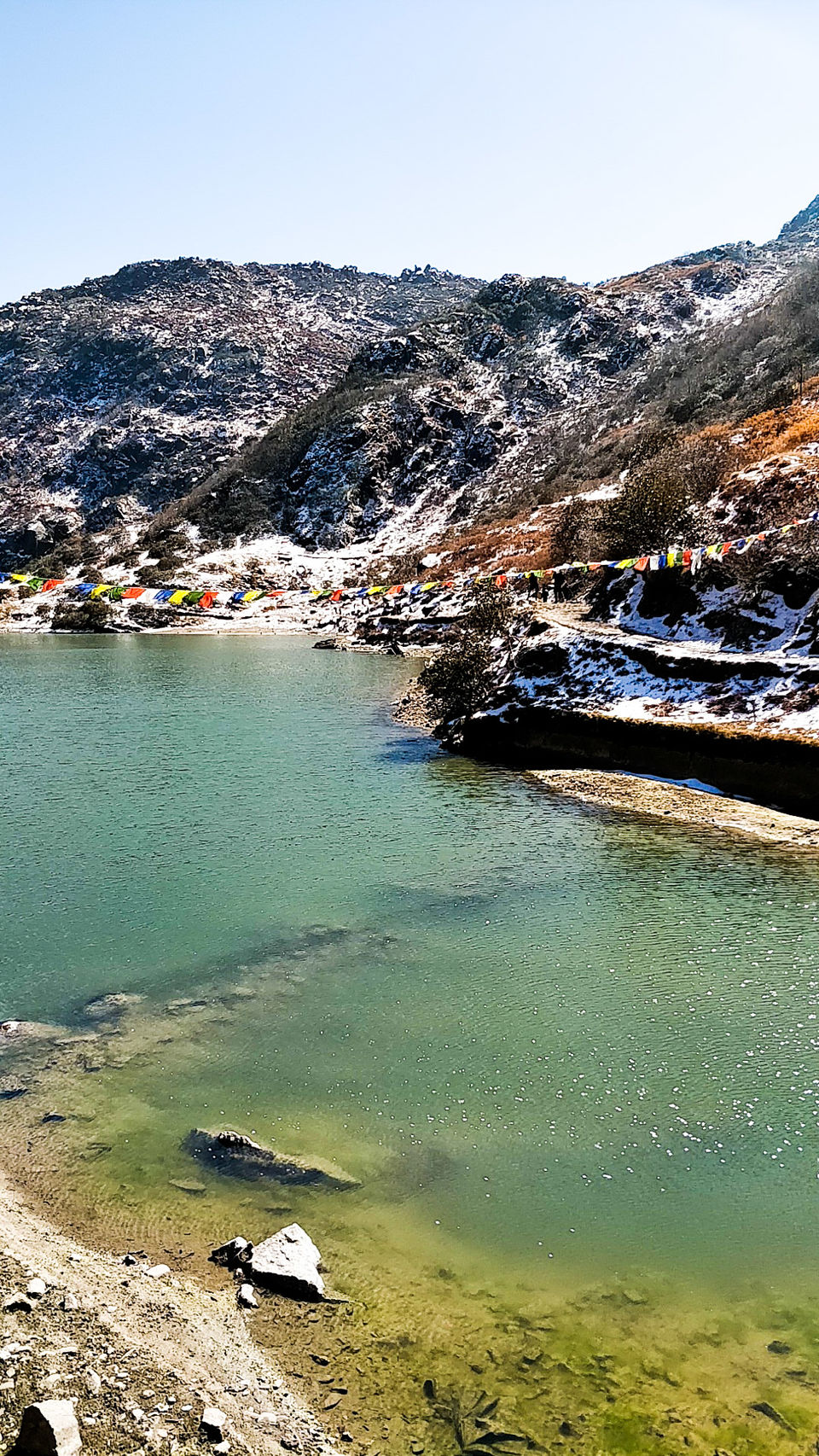 There is also a cable car ride at the lake, but as it was completely empty I felt I should not take the risk of riding it alone.
Temi Tea Garden
This lush tea estate is a pleasant sight for eyes accustomed to seeing a harsh, concrete cityscape. The car ride to the estate was quite trying, as much of the road was under construction, which meant I was tossed around inside the car for over two hours. But it was worth it. On the way, I came across a few groups of tourists waiting for a cab. The road to the Temi Tea Garden is pretty deserted, and cabs were not plentiful. Thank goodness I booked my ride in advance.
The estate is lined with trees that have unique pink leaves, and you can stroll through the gardens at your own leisure. At the top of the estate, you can enjoy a fresh cup of tea plucked straight from the gardens.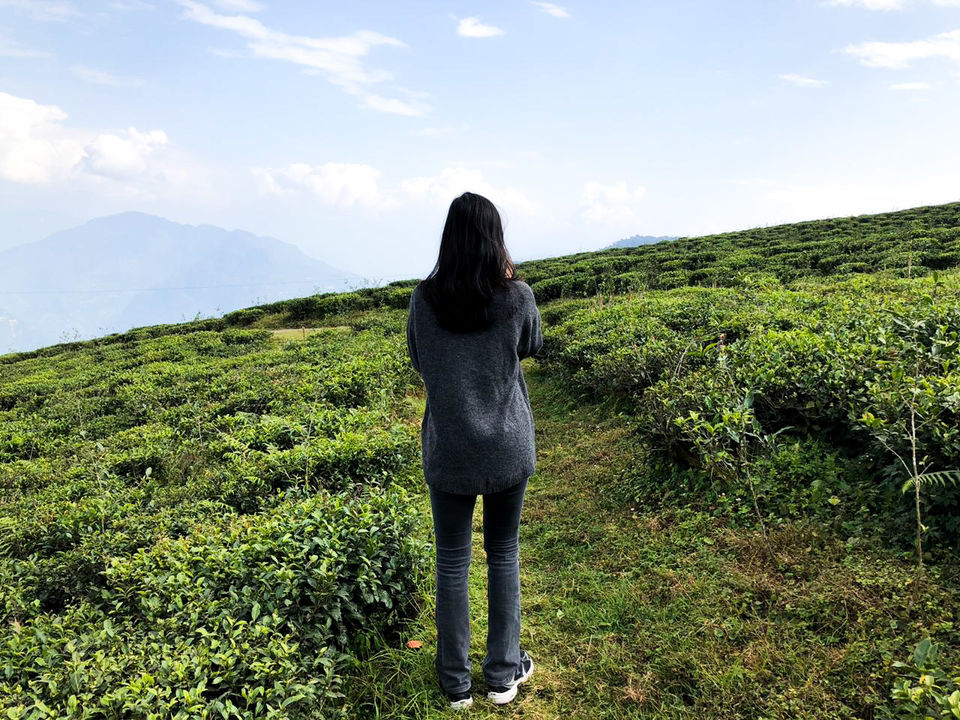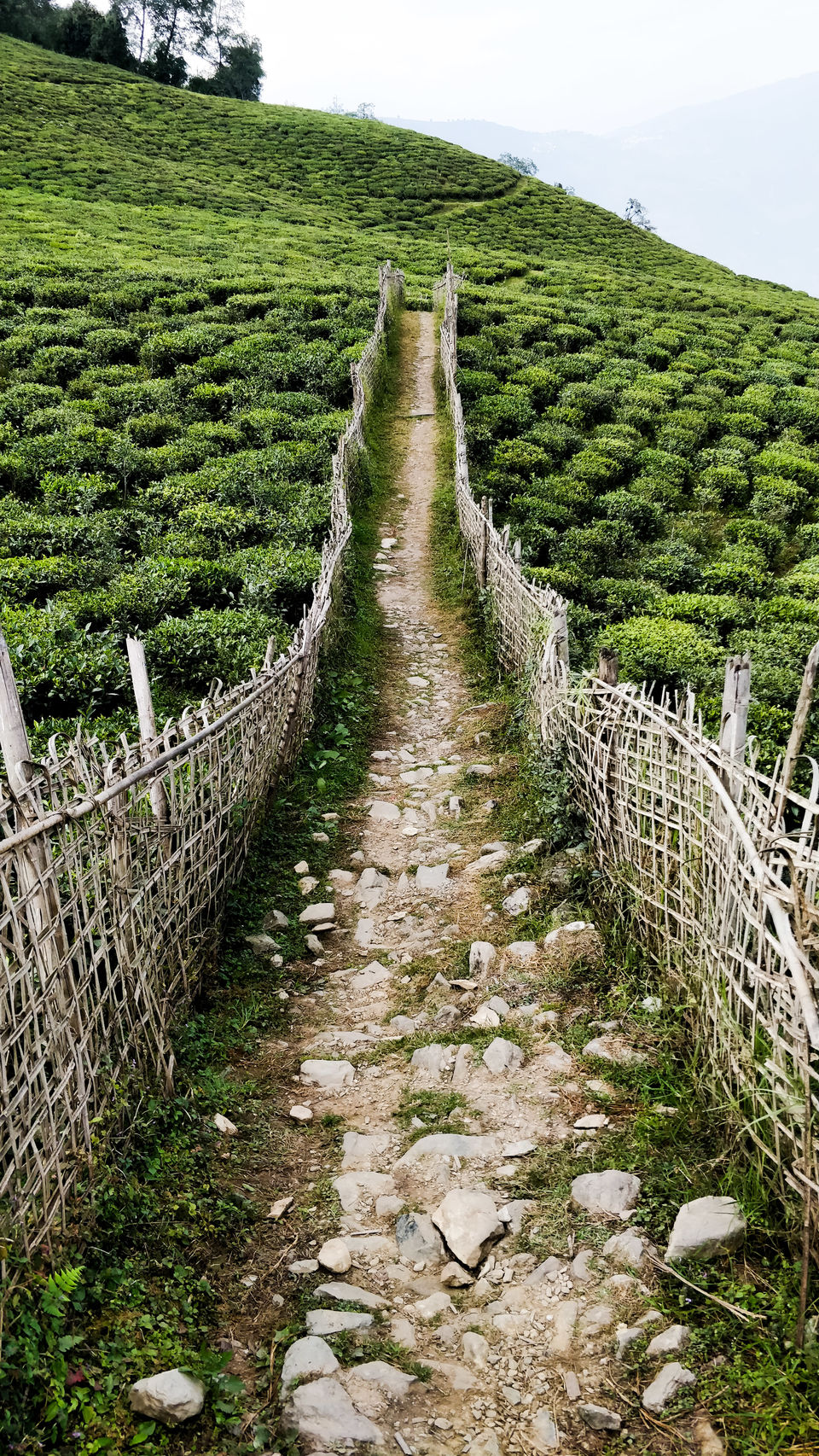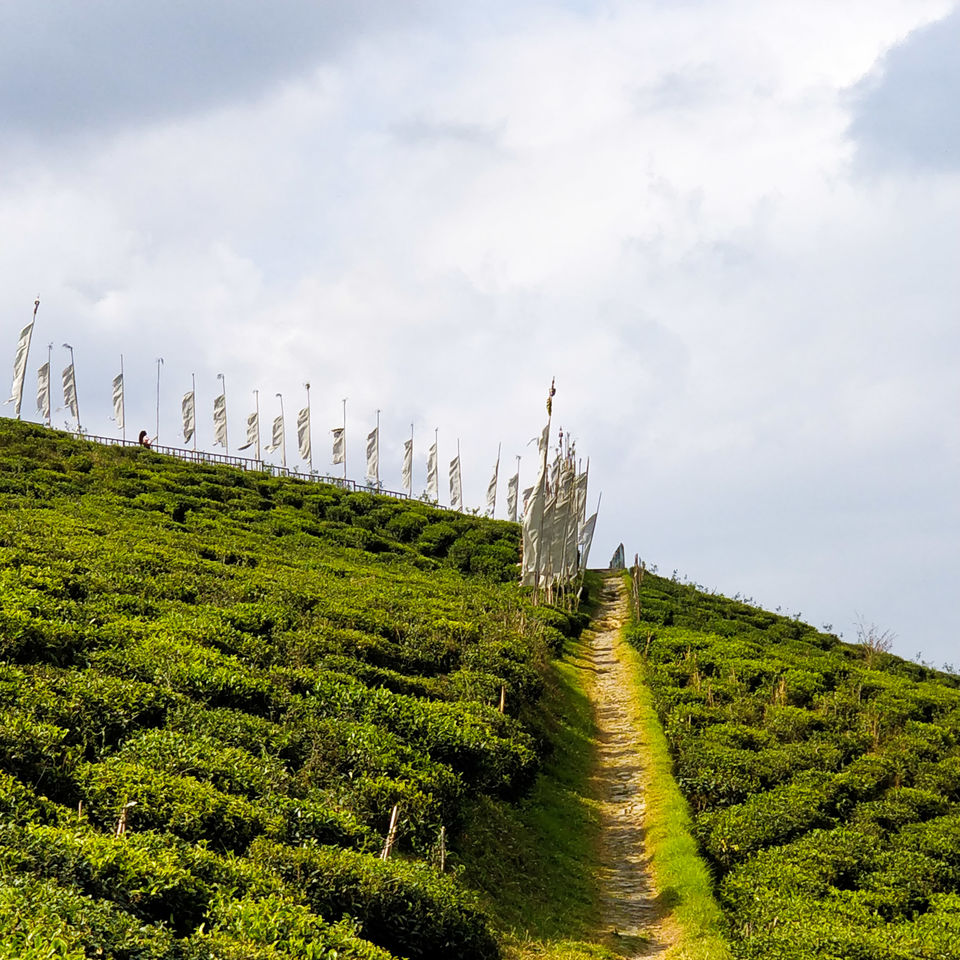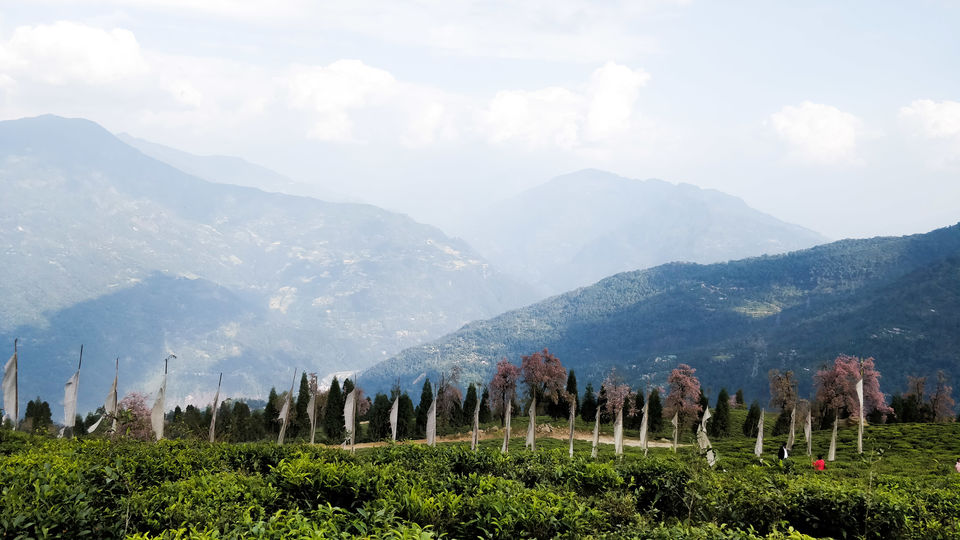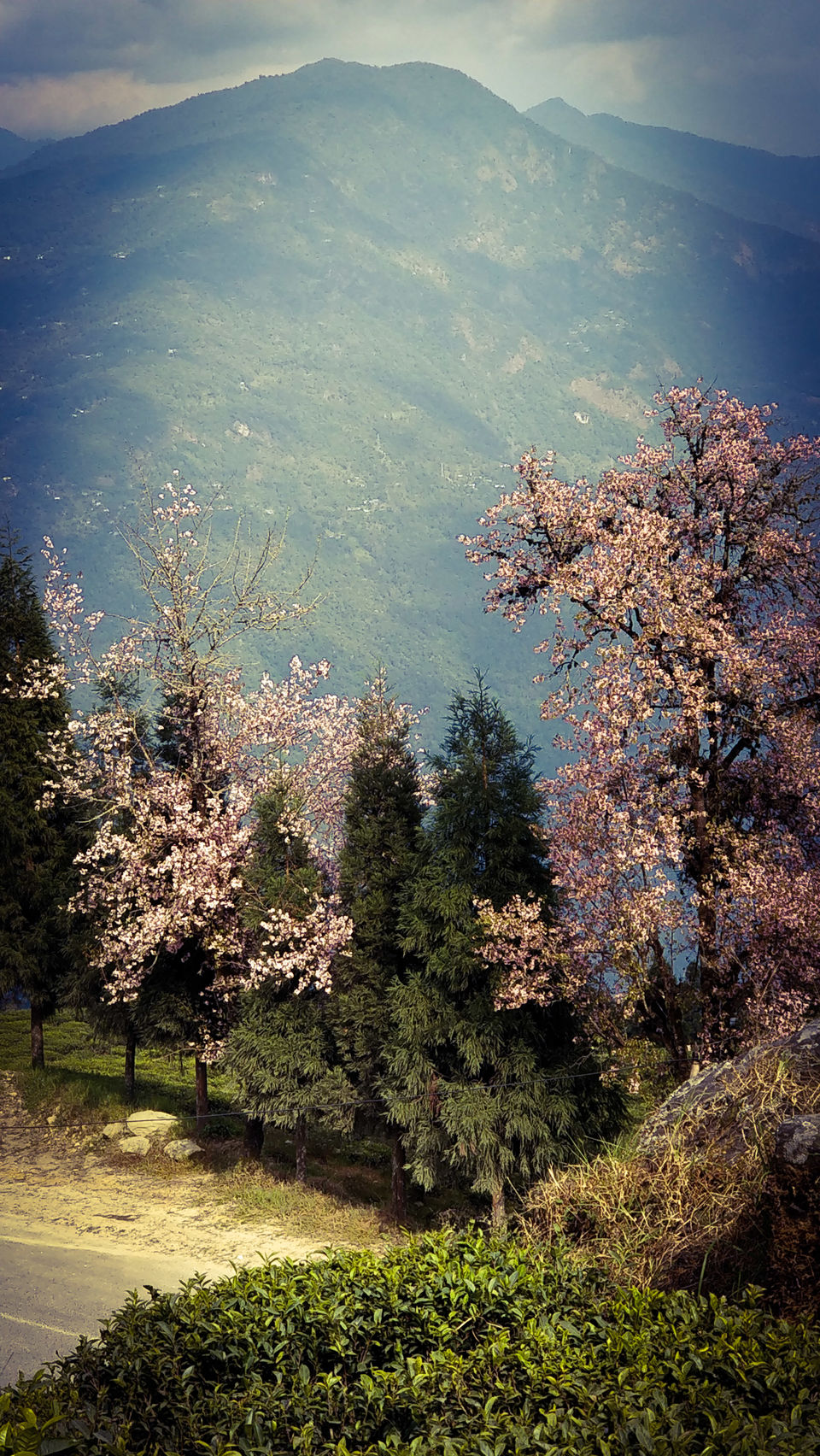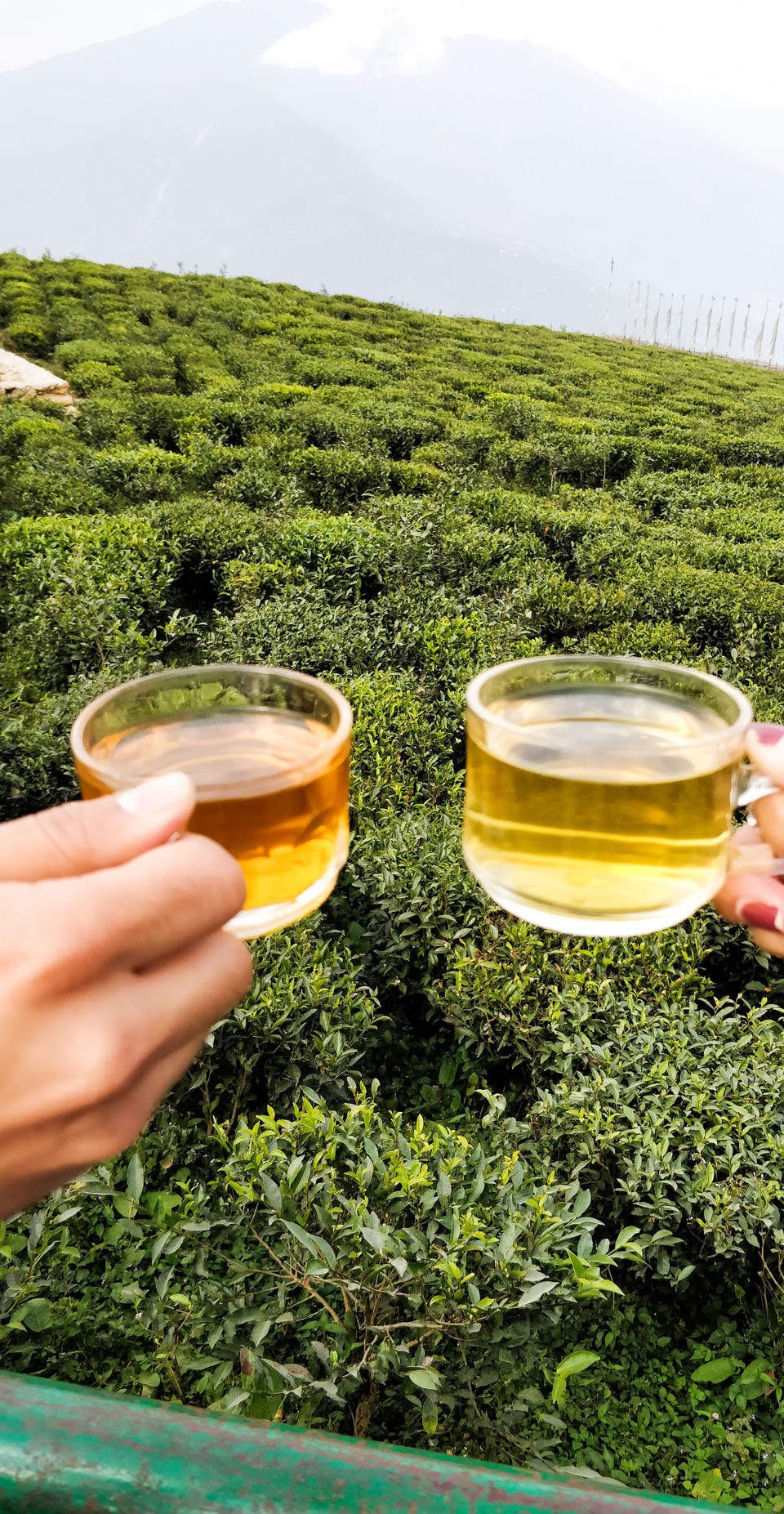 The only negative to this experience was coming across empty chips packets and water bottles strewn over parts of the estate – a disgusting and pitiful sight.
A memorable part of this experience was also the halfway stop my driver made on the way to the estate. I enjoyed a bowl of hot Maggi and had a nice conversation with a neighbouring shop owner, while overlooking beautiful golden fields.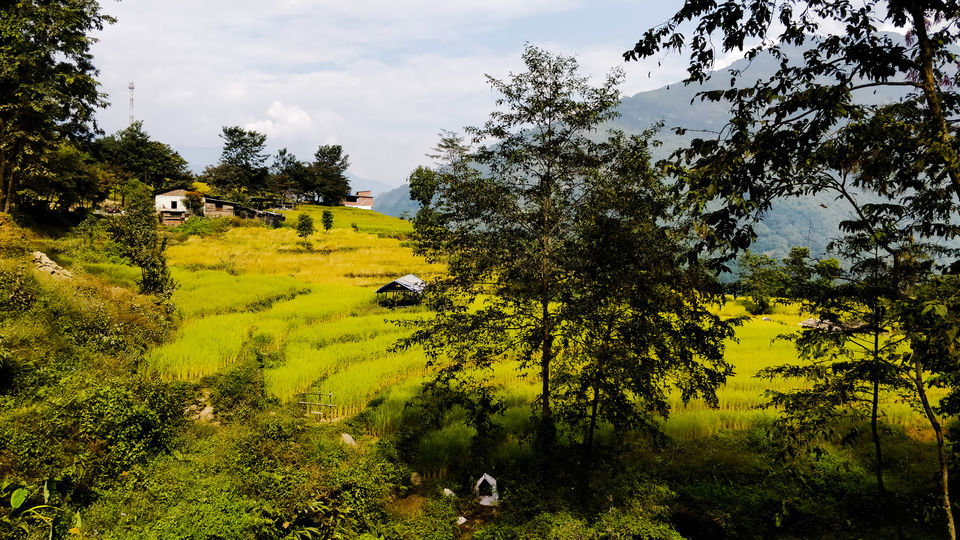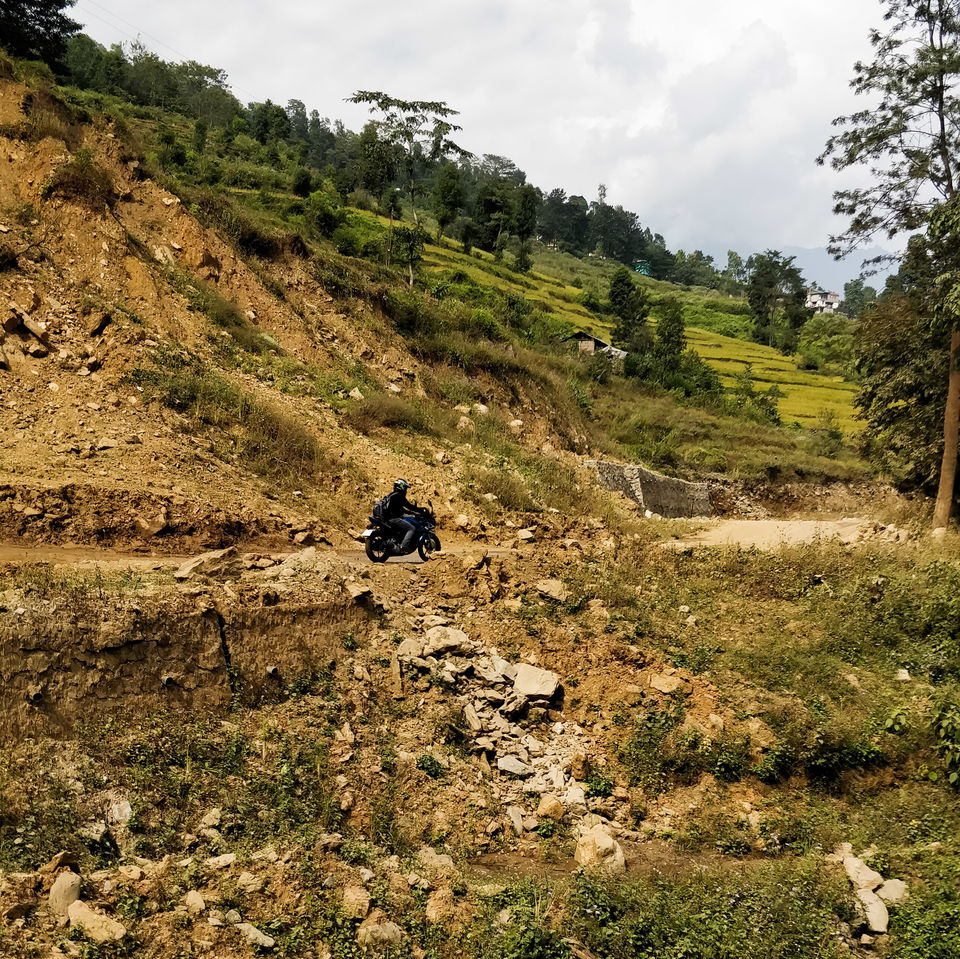 The people of Sikkim seem generally friendly and eager to have a conversation. They are also very soft spoken. As I am now used to the somewhat explosive decibel levels characteristic of Delhi's population, this was a pleasant change, even if it took a bit of straining on my part.
If you get the chance, you should also take a walk along the banks of river Rani, which is a beautiful sight. There aren't many paths leading down to the river, so you'll have to ask your driver or guide to take you to the best path.
Unfortunately, I did not have much time to go to the river bank, but I managed to take a quick picture: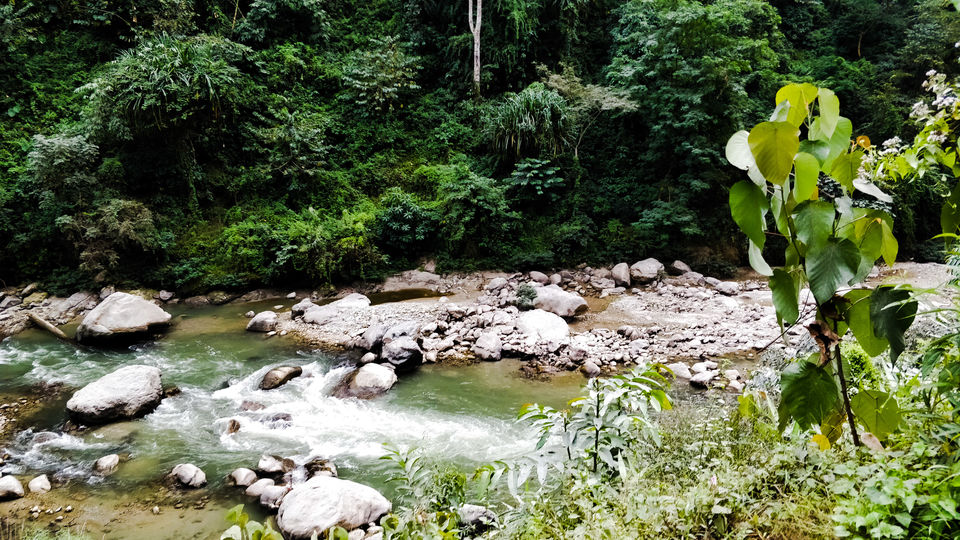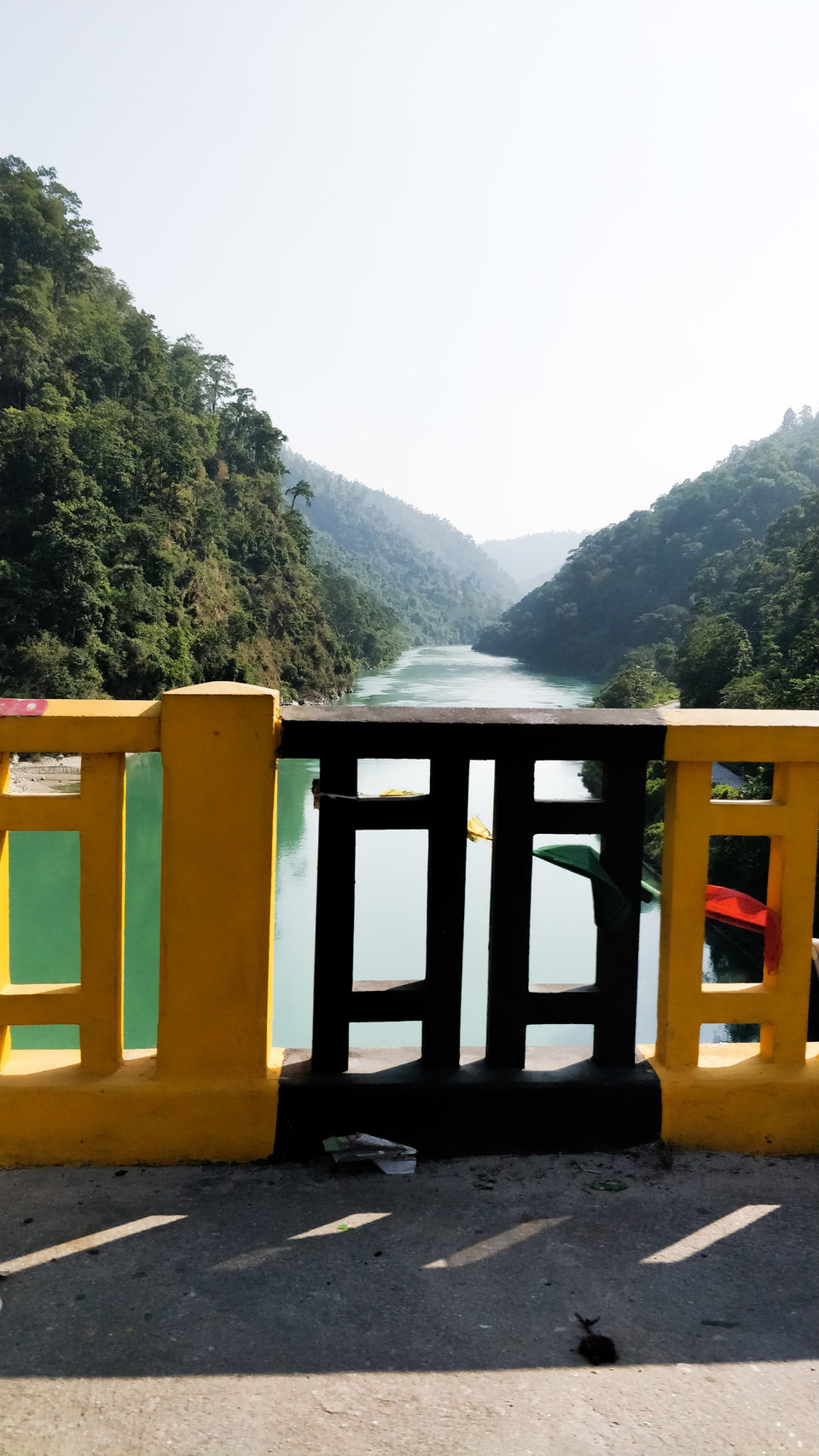 As for places to eat, here are some of the restaurants and cafes I visited (all on M.G. Marg):
Thakali
This was recommended to me by the staff at my hotel as a great place to go for authentic food. You should try their pork sausages. The blend of spices that was used was unlike anything I had ever tasted before. They serve the sausages with a sauce on the side, which I did not have as my stomach is rather weak and I did not want to risk eating anything uncooked. One of my companions decided to take the risk and spent the rest of the night dealing with intense nausea.
Nimtho
Here I had something called phing, which looks a bit like glass noodles. This restaurant also serves Sikkimese food, which is generally quite close to the palette of Bengali food (if slightly oilier). I noticed that they had Tongba on the menu, a traditional Sikkimese drink made from fermented rice. This was also something I was looking forward to trying.
As luck would have it, throughout my trip Tongba was not available anywhere.
Hotelix
This café has a more Western menu. I saw quite a few foreign tourists here, who perhaps did not want to risk eating the more authentic food.
The Coffee Shop
This restaurant has a lovely balcony area overlooking the street. It is more on the expensive side, but still cheaper than most places in Delhi. The menu here is more Western as well, but they have the best garlic bread I have ever had – just the right blend of soft and crispy. Their pizzas are nice as well.
One thing to keep in mind is that many restaurants do not stock bottles of mineral water, so it's best to grab a bottle from your hotel whenever you leave, just to be safe.
Overall, my experience at Sikkim was lovely. I spent three days there (with an additional two days dedicated just for travel) and it was the perfect amount of time to rejuvenate and mentally prepare myself for the smog-filled city that awaited my return.