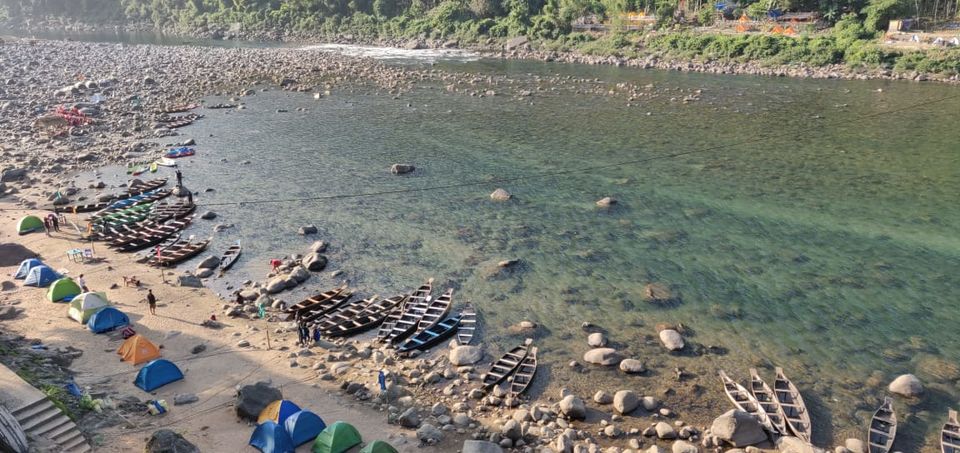 As we look back at our photos to revisit our North East adventures and help pen this blog, we are hit hard by the fact again, that time is fleeting in nature and only memories remain.
We come across videos excitedly shot during these journeys, leaving us in a nostalgic mode forever. The only justice is to preserve them, through a detailed travel journal.
While growing up, and when money wasn't huge (it never is), traveling in India was all about lusting for exotic places like Rajasthan, mesmerizing Kerala or the ultra-beautiful Kashmir. As 20-somethings, we rarely gave a thought to the North East. But like they say, there's a time for everything.
This time, with our toddler in tow, and an equally excited aged mother, we planned to explore some popular destinations in Assam and Meghalaya. We scouted for innumerable itineraries, blogs, reviews and all available information on Google, to come up with our own, custom-made trip.
Here's a ready guide, if you are planning a trip to these amazing destinations.
Places covered – Shillong, Dawki, Mawlynnong, Cherrapunjee, Kaziranga and Guwahati.
Day 1 – Mumbai to Guwahati

A 3 hrs' non-stop Jet Airways morning flight from Mumbai to Guwahati was a huge time saver! We booked directly on www.jetairways.com for the best fares. Most itineraries recommend an overnight stay in Guwahati; but we decided to simply travel to Shillong, which is only 3 hrs from Guwahati airport. Since it was winter, travelling was not at all tiring. Hiring a car for our entire trip was helpful and we booked it through Kamakshi Tours (https://kamakshitours.com/).
Enroute from Guwahati to Shillong, we had a sumptuous lunch at Jiva Veg, popular for yummy vegetarian food. It gets too crowded with tourists in the peak season and you can expect a waiting time of about 20-25 mins.
The road to Shillong is dotted with many fruit stalls and you will get tempted to buy some.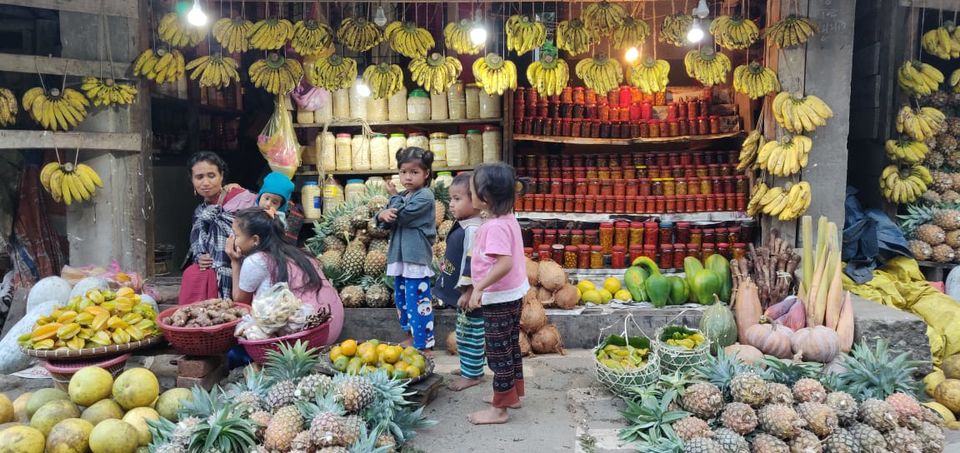 We reached Shillong at 6pm and it was very dark and cold. Our haven for the night was Xanadu, owned by Ms Manjusha, a very warm and welcoming host. Our stay looked more like a home away from home, with a spacious bedroom and a terrace garden, in which we dared not to venture, thanks to the "Chill-ong"!
Manjusha had painstakingly done up the entire place which had a dedicated kitchen and all essentials like a microwave, toaster, water boiler, etc. in her home. She also gave us a very useful tip to download the NetFoodish app, from where we could order food from restaurants around Cleve Colony. This location is also close to a lot of cafes and has some amazing views and area for walking around in early morning. You can contact here for bookings: 090890 50050.
Day 2 - Shillong to Mawlynnong and Dawki
After a power packed breakfast lovingly made by the owner herself, Ms. Manjusha, we set out to explore Asia's cleanest village, Mawlynnong and the very Instagrammish Dawki river! Being a Sunday, Mawlynnong seemed laid back that morning, with not too many local souls around. We simply walked in the lanes of this pretty village and marveled at the simple yet beautiful homes.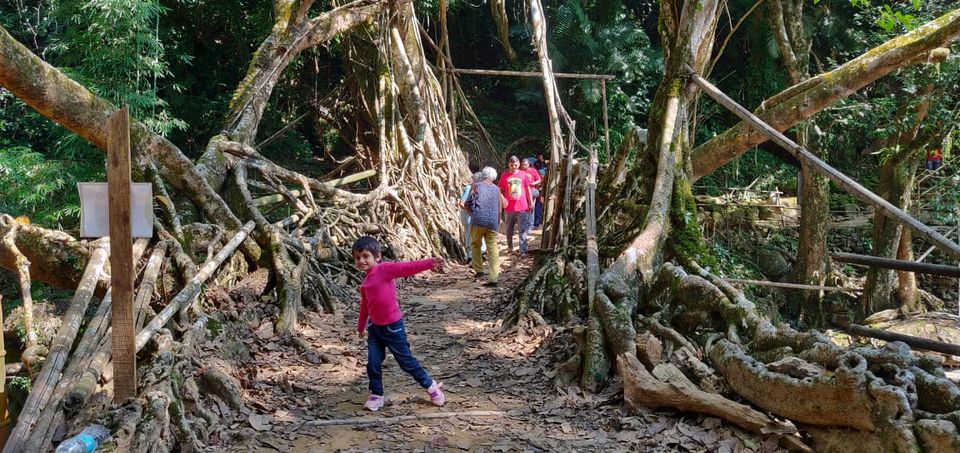 Perhaps a longer trip and a weekday would have allowed us to engage with the locals; to get to know more about Asia's cleanest village. Just about 2kms away from here is the Single Root Bridge, tucked away from the village and open to all ages. You need to do a little bit of walking inside, using the steps; and it might not be very comfortable for the aged with knee problems. We were delighted to see the natural bridge and take some pictures here. Being early afternoon, the place wasn't crowded as much.
Dawki was a welcome surprise.
We opted for an adventurous campsite on the river side and this was located at Shnongpdeng, which is about 20 mins from Dawki. Pictures don't really do much justice to the experience you get here.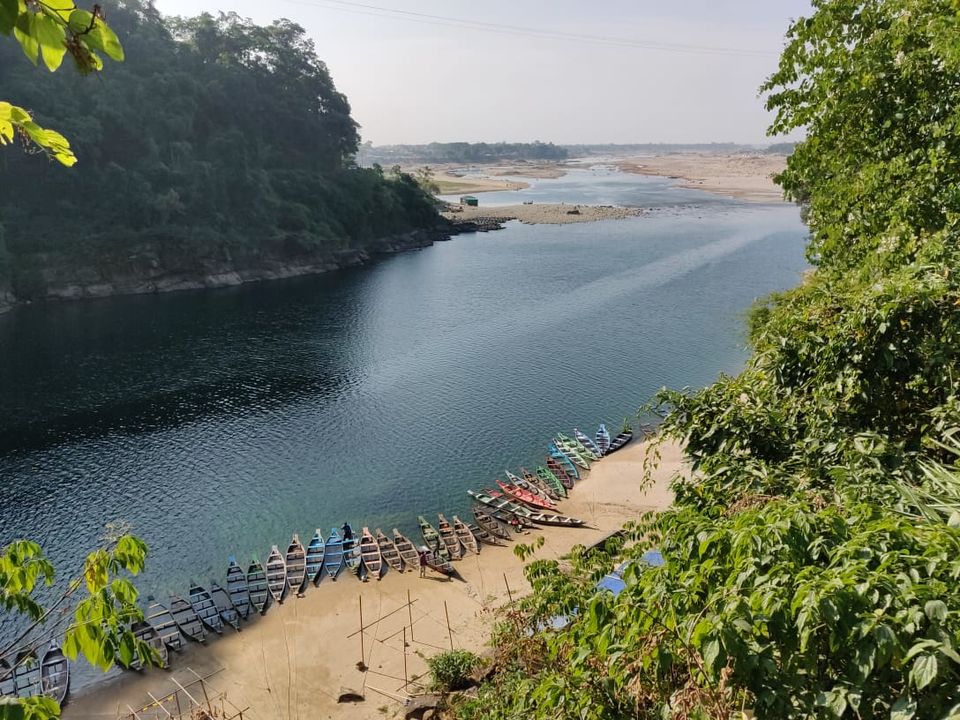 Food for vegetarians is not a problem and dinner is arranged for those staying in tents. However, if travelling with elderly and children, it's advisable to carry extra snacks.
You can also visit the India-Bangladesh border. Take some quick pictures and move on, since there's nothing much happening here.
In the morning, as we prepared to leave for Cherrapunjee, we walked across this man-made bridge at Shnongpdeng, which gave us the thrills!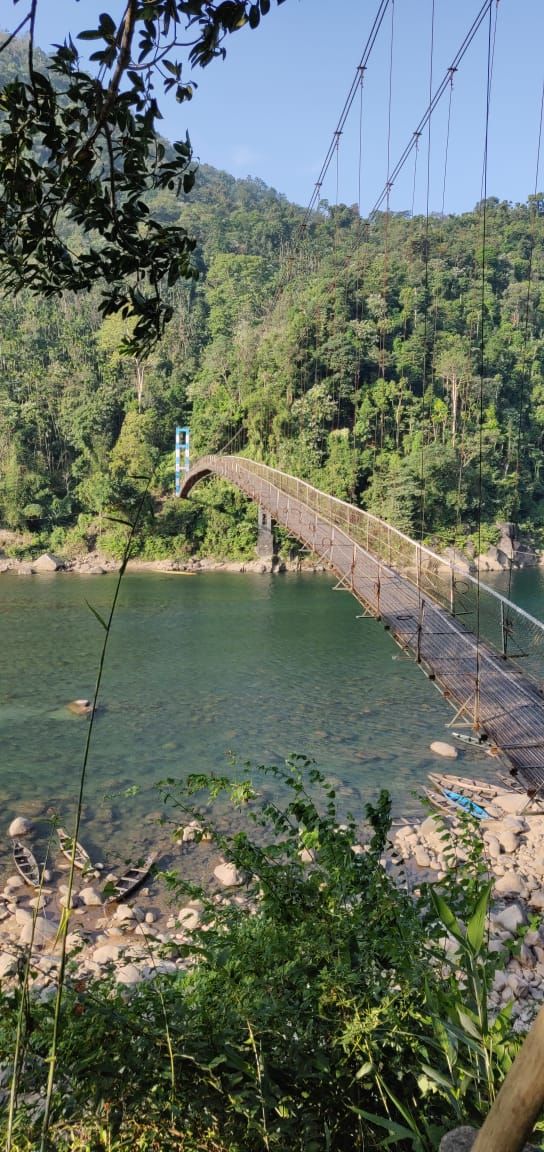 Day 3 – Dawki to Cherrapunjee
Our journey from Dawki to Cherrapunjee was picturesque and we stumbled upon a couple of waterfalls here - Mawsawdong, Lyngksiar and Janailar Falls. We couldn't walk down due to paucity of time. Most waterfalls have entry fees per person and vehicles. The views, like we mentioned before, are just too awesome for some great photo frames!
While as travelers, you take each day as it comes and appreciate destinations for what they are, Cherrapunjee was a bit of a disappointment since we had started comparing it to hill stations back in Maharashtra. Seven sisters waterfalls was something we could have easily skipped that day. However, it would be unfair to say this, because we haven't seen the beauty of Cherrapunjee in monsoon.
Smart tip: If you are travelling between Nov-Feb, you can easily skip these waterfalls.
A much better experience for us, though, was at the Arwah Lumshynna Caves, where we spent a good 2 hours exploring it. We had heard of Mawsmai Caves too, but came across Arwah and thought this might be a great experience as well.
It indeed was! Arwah cave is a huge natural cavity that was formed underneath the earth's surface by solution activity within the limestone rock.
It takes a little while to reach the caves and the path is beautiful, with trees all around.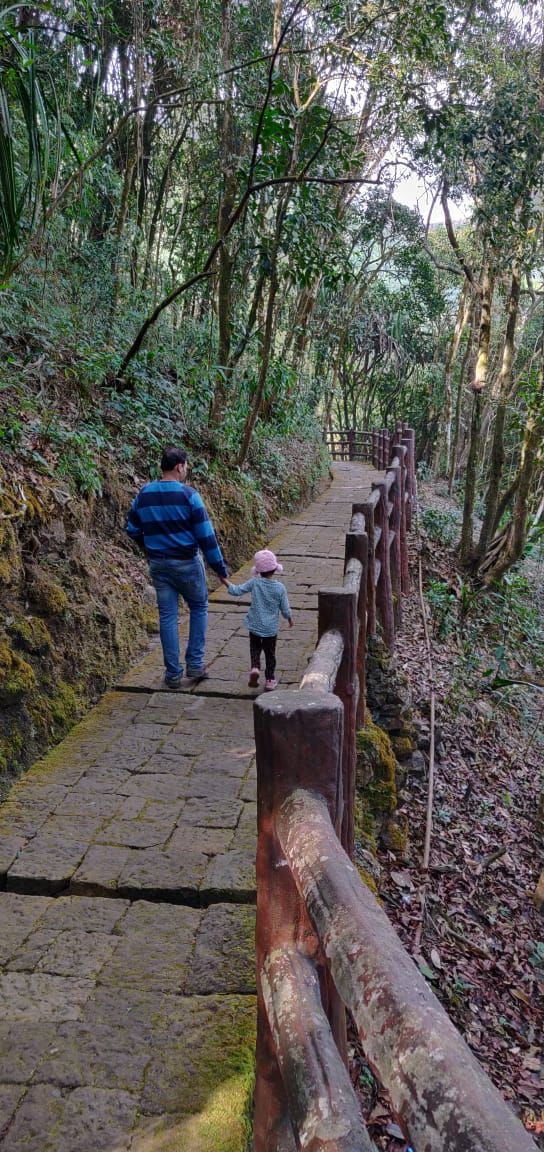 Taking a local guide with us was perhaps the best idea. With his help, we explored fossils, stalactites and stalagmites which could have been easily ignored had we not had an expert with us.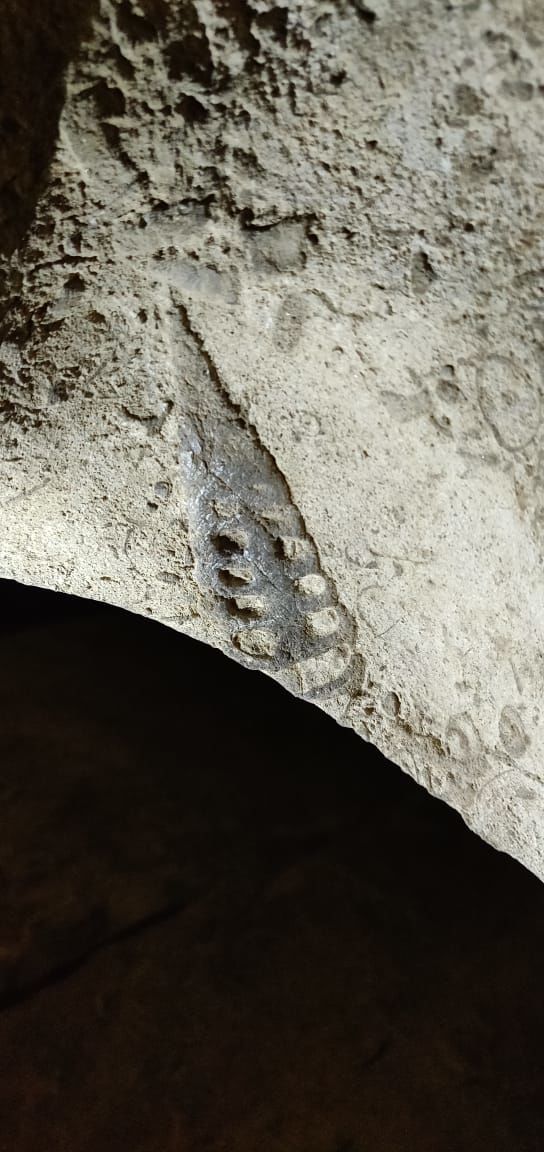 During lunch time, we visited Orange Roots, a pure vegetarian restaurant on the highway which gives a majestic view of the hill station. Food was decent, service could be faster.
It was then time to visit the famous Nohkalikai waterfall - India's tallest plunge waterfall, with a height of 1,115 ft!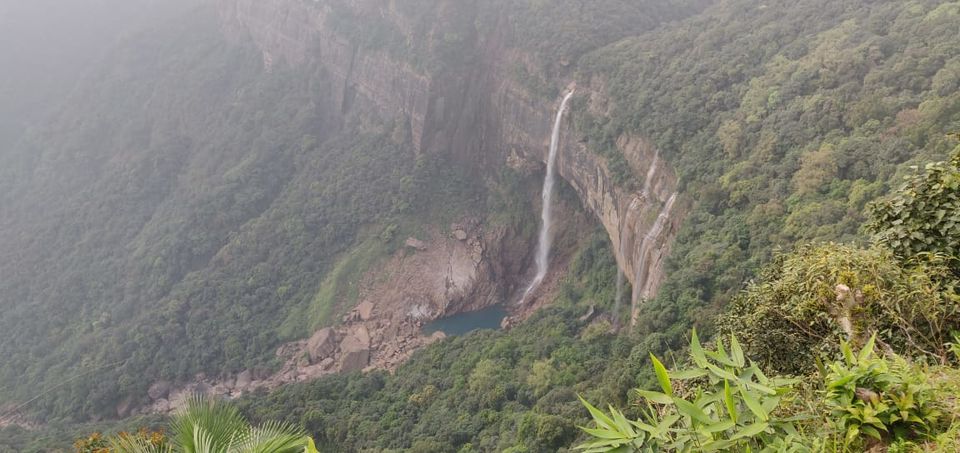 At night, we checked in to Sa-I-Mika resort. Beautifully done with colonial architecture, cozy rooms and a fireplace in each room. Food was decent, service was slow and restricted; but we will give 5 stars for the location!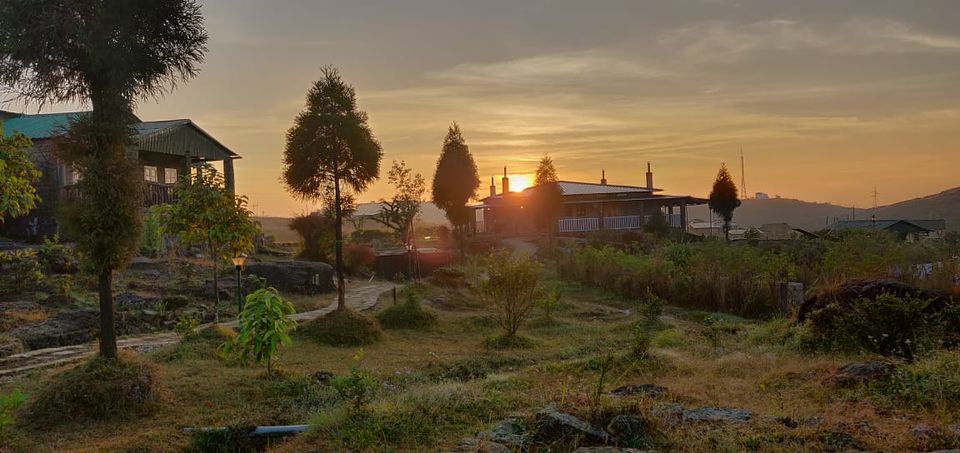 On the following day, before 6 am, we proceeded towards a river that the resort boasts of, on its website. Obviously not many guests pay a visit here and we were the only ones charged up to trek down, to see what lied there. And hola! Here was a serene, untouched river with water so blue, we couldn't believe our eyes!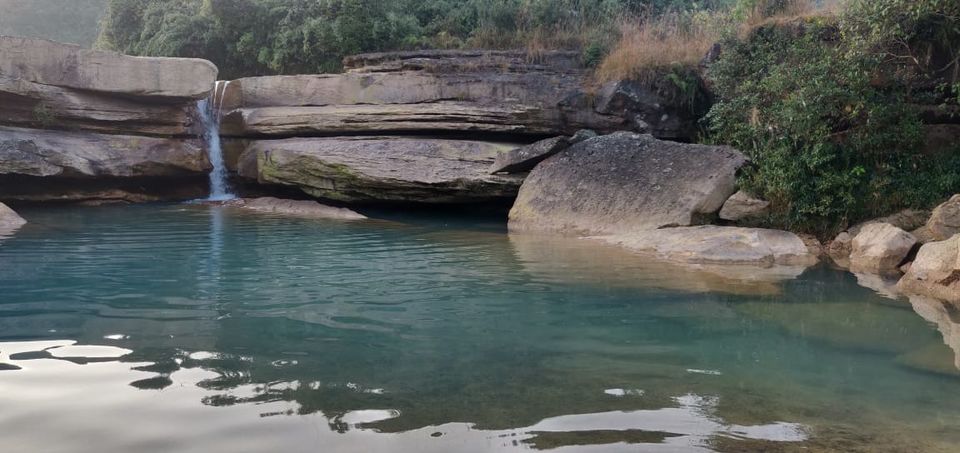 Day 4 & 5 - Cherrapunjee to Shillong
After breakfast, we started towards Shillong to finally explore the Scotland of the East! Shillong is a pretty city with the cherry blossom trees making surprising appearances here and there, as your car passes by.Our first stop was at the Shillong Sky view point. Very scenic location; must explore! Do dress yourself up in the traditional Khasi outfits for a nice photo-op. There are pretty markets at this location. Have some hot coffee to beat the chill.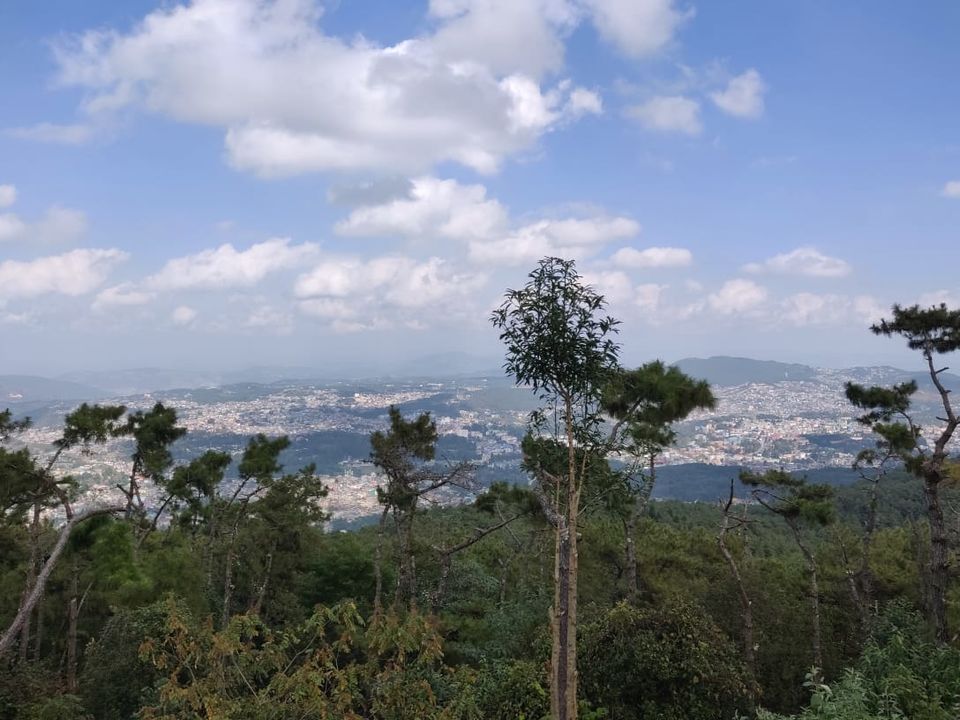 Next up, we visited the Mary Help of Christians Cathedral - Must visit! Peacful place, seek some blessings inside the church as it's open to all and do check out the beautiful blue architecture.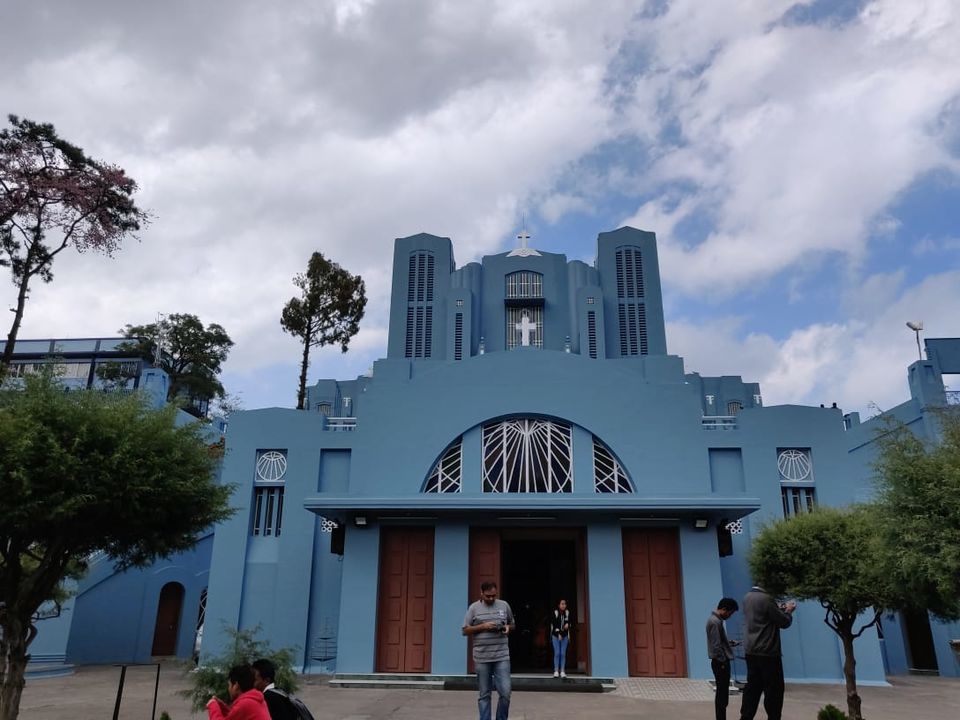 Don Bosco Museum for Indigenous Cultures - Must explore to get to know more about the North Eastern regions and their interesting culture. You can spend a good 2-3 hours here.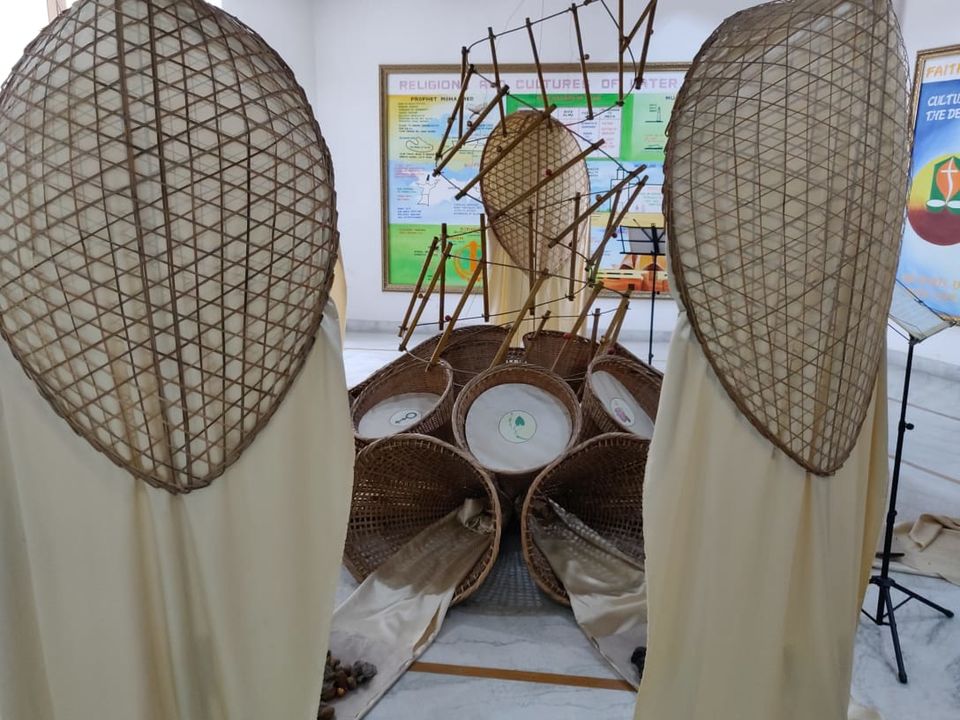 Our first stay in Shillong was at the scenic Umiam Lake in a cutesy Airbnb home and almost the ONLY home on the lake! A motorboat ride takes you here and you are then left in the lap of nature, like literally! With a caretaker to attend to your needs, this stay was truly a surreal experience.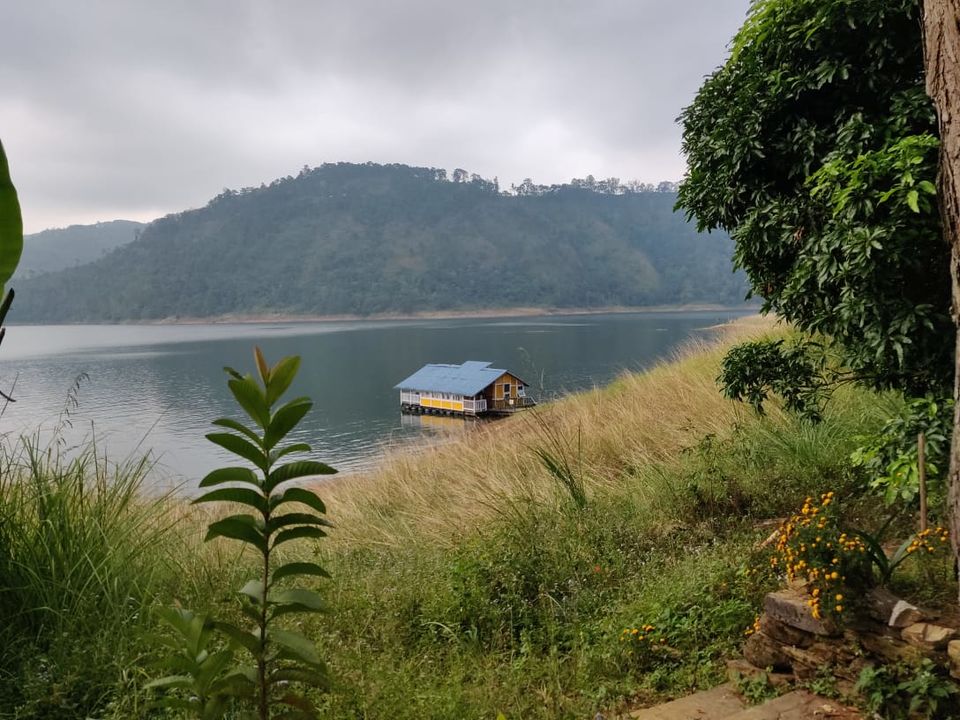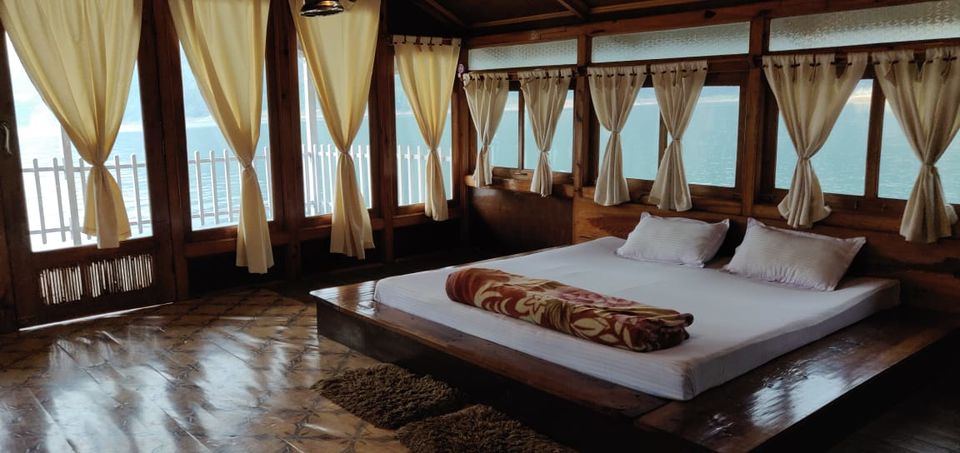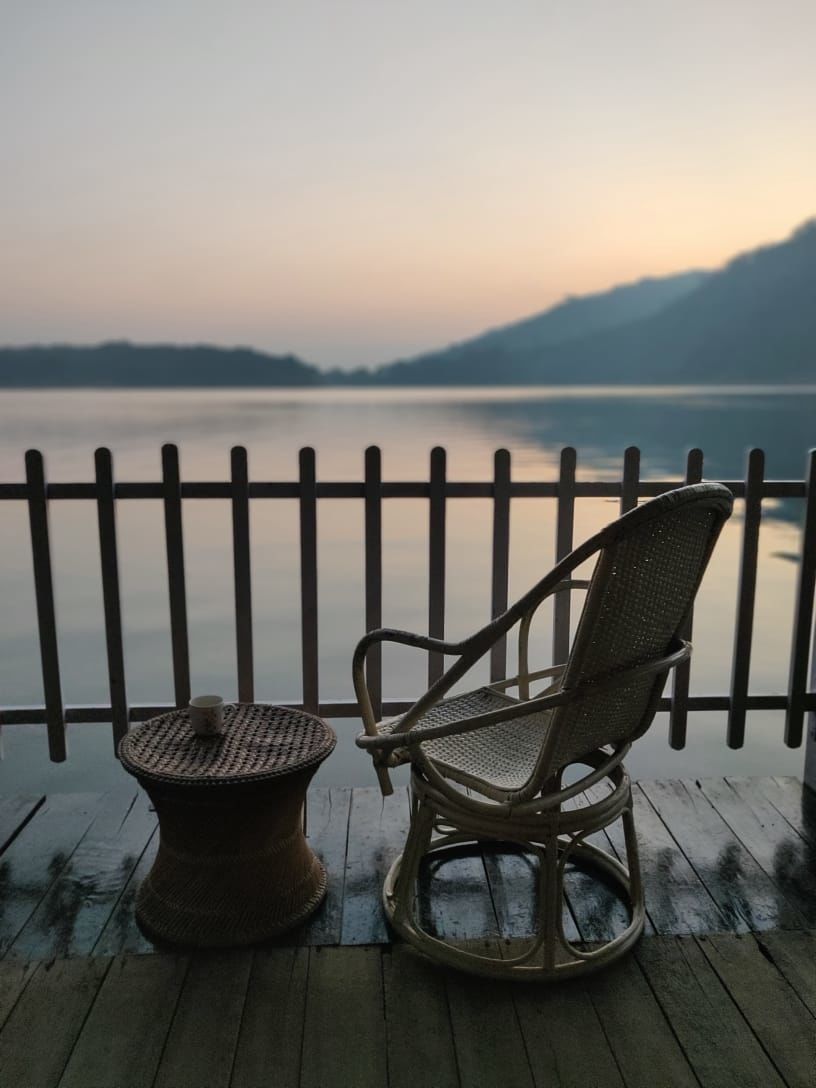 Smart tip: Best if staying with a group of 4 (that's the max capacity this Airbnb home allows). But if travelling as a couple or family, it's advisable to carry a book or some games as it can get very lonely post 5pm. Netflix can always be the last rescue. You can book here: https://abnb.me/Umxxhats9S 
On Day 2 in Shillong, we checked out after having a treat of a humble maggi on the Umiam Lake and proceeded towards the city. We covered the following places:
Elephant Waterfalls - We travelled all the way from the city to see the glorious Elephant falls only to come back disappointed. To be honest, it can be avoided in winters as it's not that great at all. Sorry to cite Maharashtra again; but it indeed has way better waterfalls.
Ward's Lake - Closed on Tuesdays, so we came back on Day 2 (Wed). Just another garden to hang around with a pretty white colored bridge connecting two parts of the garden. Can stay back to marvel at the city crowd if you have no real agenda.
Police Bazaar - Can highly avoid if you hate crowds. We simply wanted to experience it but ended up almost saving our wallet from going missing! Bought the famous "Bhoot Jolokia" here, known to be one of the hottest chilli peppers on the planet. Yet to use it back home!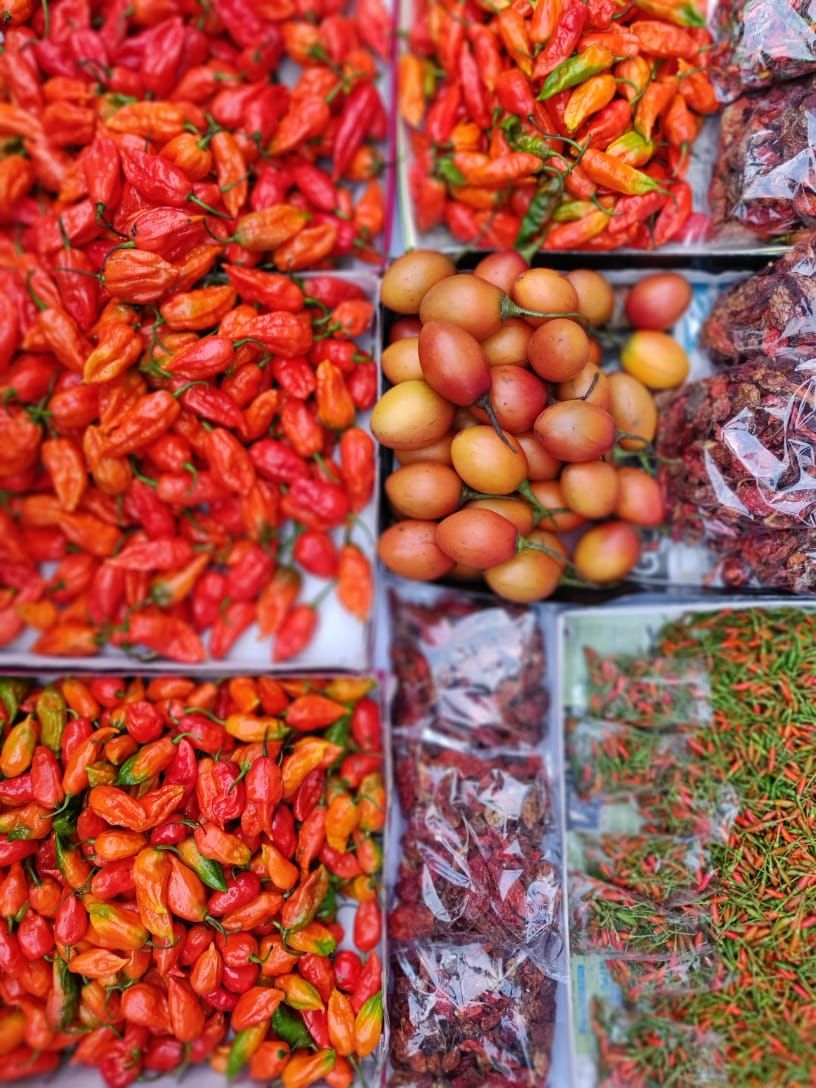 Cafes in Shillong
Shillong is popular for its lively, buzzing cafe culture and we tasted a bit of everything. Our top favourite was ML05 Cafe followed by Dylan's Cafe. The food is amazing at ML05 and Dylan's ambiance was Instagram-worthy! Food was better at ML05 Cafe.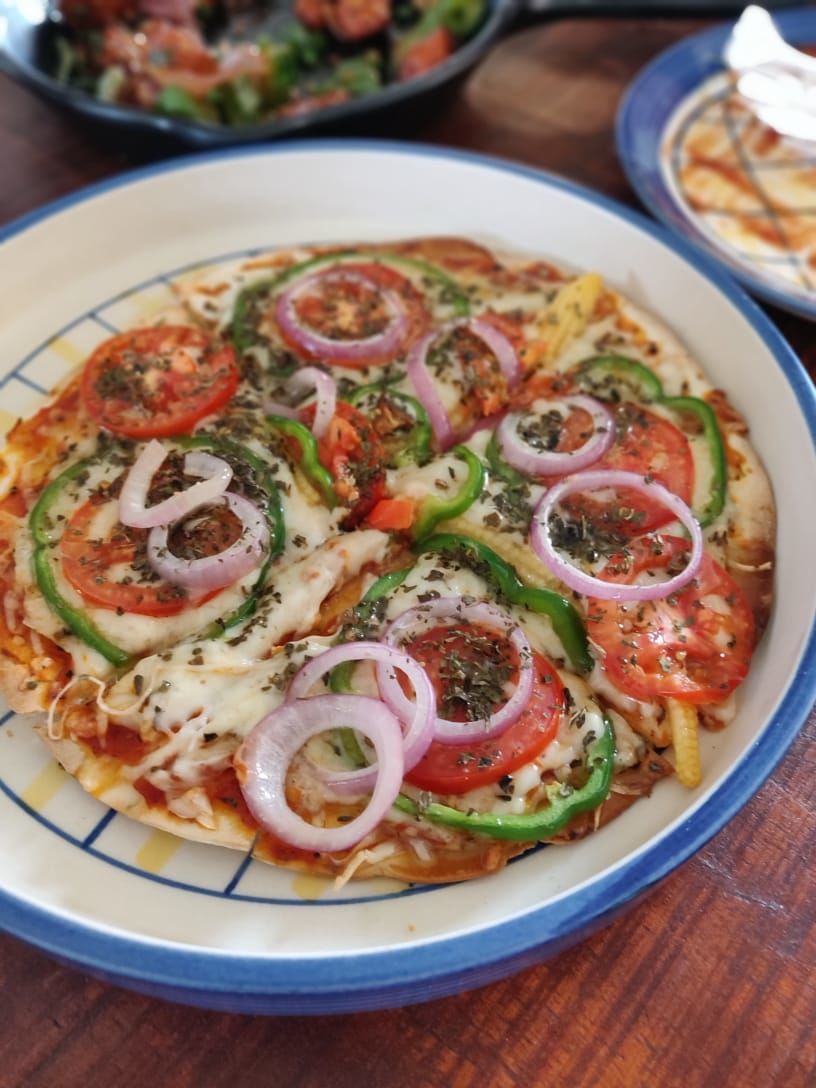 Day 6 and 7 - Shillong to Kaziranga
If we had to name the best part of our entire trip, it would be KAZIRANGA!
What was imagined to be a tiring day of travel, actually turned up into a wonderful road trip! We started out early from Shillong towards Kaziranga after a heavy breakfast. Shillong is known for its traffic but nothing compared to Mumbai or Bengaluru! As we started reaching Kaziranga, we could already smell the forest.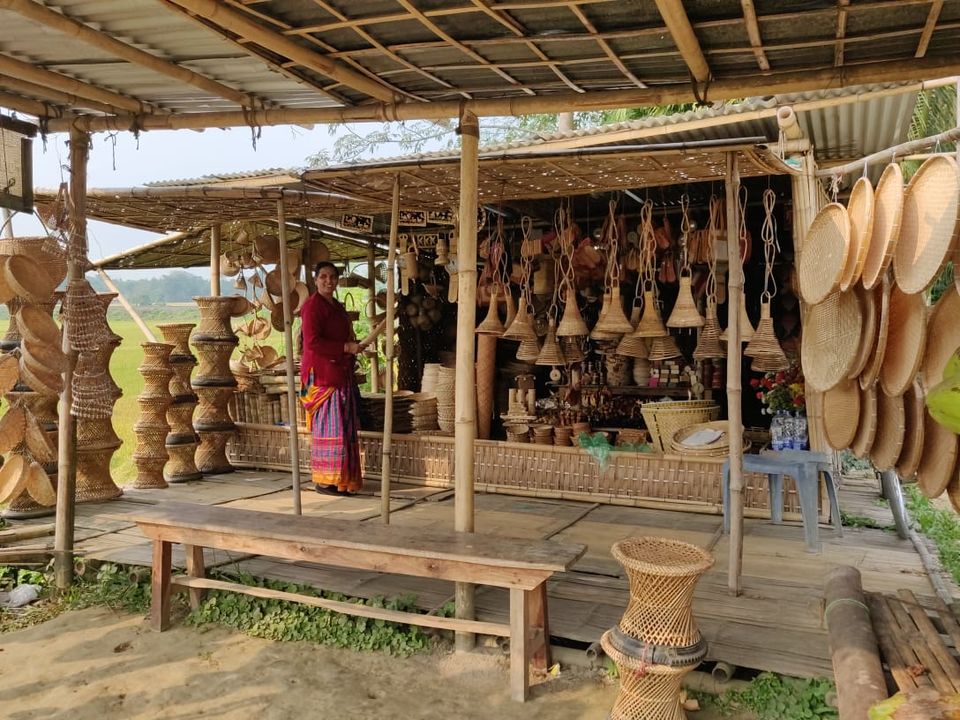 An excited group of travelers was looking at a flowery land as we were entering the land of rhinos. The locals were renting out binoculars for a mere 10 rupees for a 5 mins' glimpse of innumerable rhinos grazing happily in their own world. We had indeed entered Kaziranga! As we got in our car to move ahead, we had already started spotting hog deers and Nilgai. Our stay for 2 nights was at Nature Hunt Eco Camp. A basic cottage, artistically constructed out of bamboo with just about the right amenities hosted us. You can read our complete review on https://www.tripadvisor.in by Sridevi P.
The best part of our entire trip was undoubtedly Kaziranga, because it was a feeling of getting transported to a world that's untouched, serene and so wonderful that no image or video can do justice to the experience we got here.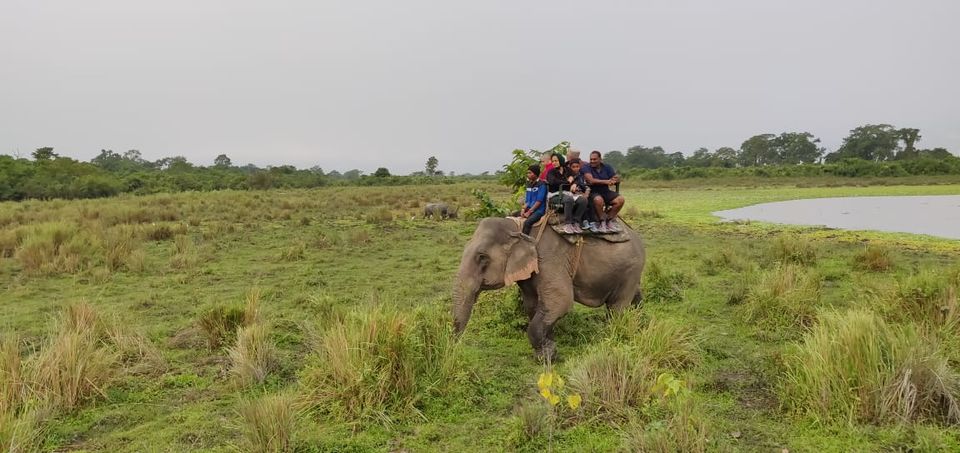 Kaziranga has four safari zones and we took 3 safaris in total. The elephant safari in the Western zone was super adventurous as our beloved haathi took us deep into the jungle amongst tall grass, right in front of a rhino that was merrily taking a bath! The elephant safari has strict timings early in the morning and it's good to know that they unwind for the rest of the day. The mahout ensures you get a closer view of the rhino and you can take real good photos from atop the elephant.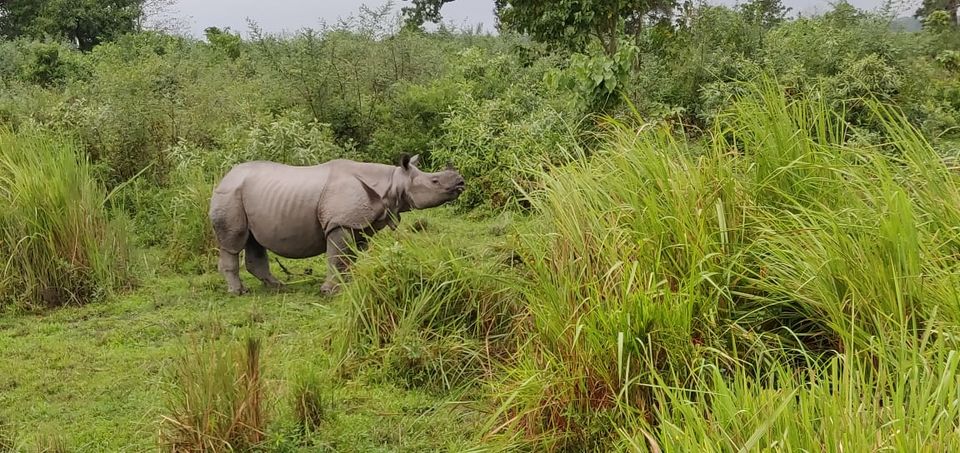 Smart tip: DSLRs are a task because of the wobbly situation. Stick to your humble smartphone for record shots!
On the same day, post our breakfast and a good nap, we headed to the jungle on a jeep. It was the Central Zone this time and we were lucky to spot wild elephants with babies, hog deers in plenty, water buffalos, blue birds, mighty eagles in this peaceful jungle. Our trained driver, Mr. Yusuf was very patient and kept us entertained with his terrifying jungle stories. He also had an impressive expertise with bird names and happily rented out his binocular for a mere 200 rupees.
By 4pm, we were back to the Eco camp and it was starting to get dark. The resort's fancy restaurant served us Assamese meal, which is also part of the menu. Our driver had suggested us to check out a traditional Assamese folk dance programme around our stay. It starts at 6.30pm and takes a good 2 hours to finish. Arranged by local folks, it was entertaining and gave an insight into their culture.
Our last day in Kaziranga was to end with another jeep safari, this time in the Eastern Zone. An entirely different experience awaited us and we were accompanied by a safety guard. As he entered our jeep with a big rifle in his hand, we had already begun imagining tigers in front of our eyes! During this safari, we again spotted water buffalos in a different setting and a rhino. Sighting tigers is difficult in winters but some people do get lucky. Smart tip: All zones in Kaziranga are beautiful for their sheer experience. Don't go with expectations. Just go with the flow, soak in the forest vibe, as your jeep rides on the muddy terrains.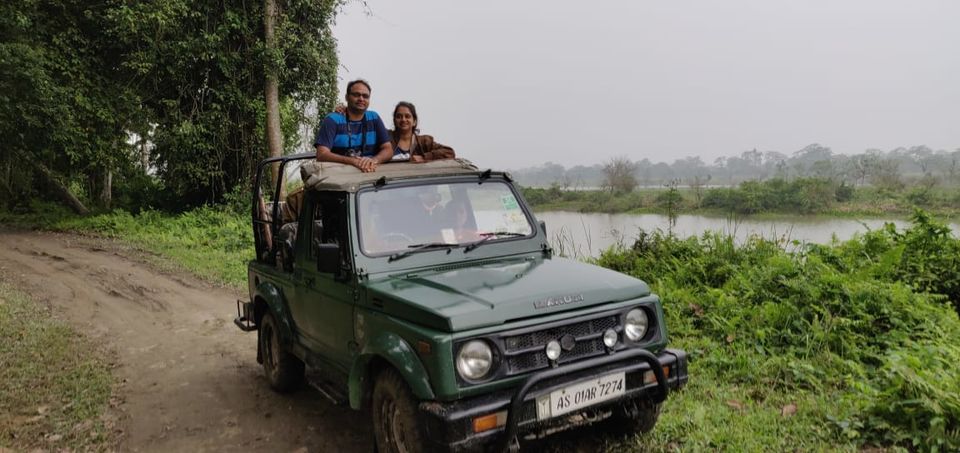 There are beautiful village houses around Nature Hunt Eco Camp and they make for a great visit when you are done with your safaris.
Day 8 and 9 - Kaziranga to Guwahati
Coming back to Guwahati was tiring given the fact that there's similar traffic in Guwahati compared to other cities. Our visit here was mostly about popular temples - Umananda temple and Maa Kamakhya temple.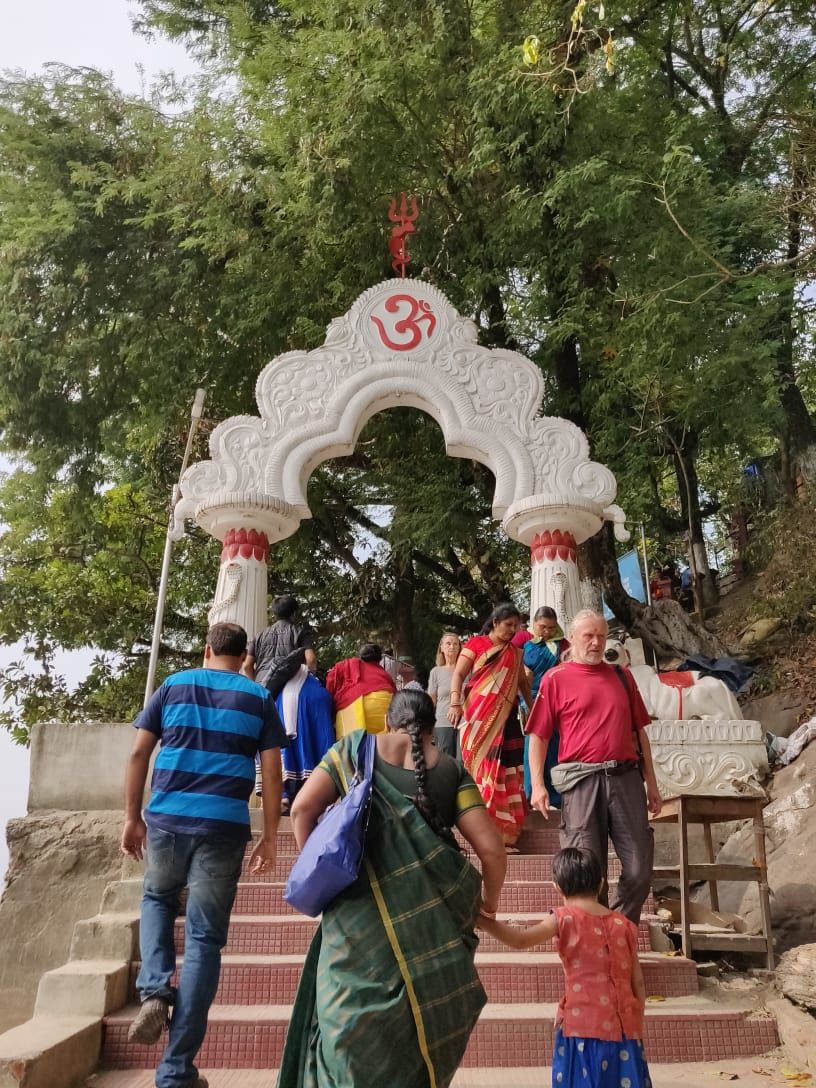 Maa Kamakhya darshan was also a breeze, considering that we simply wanted to take a glance at the idol. For those who are extremely spiritually inclined and wish to take a detailed darshan, life can get tough with unending queues.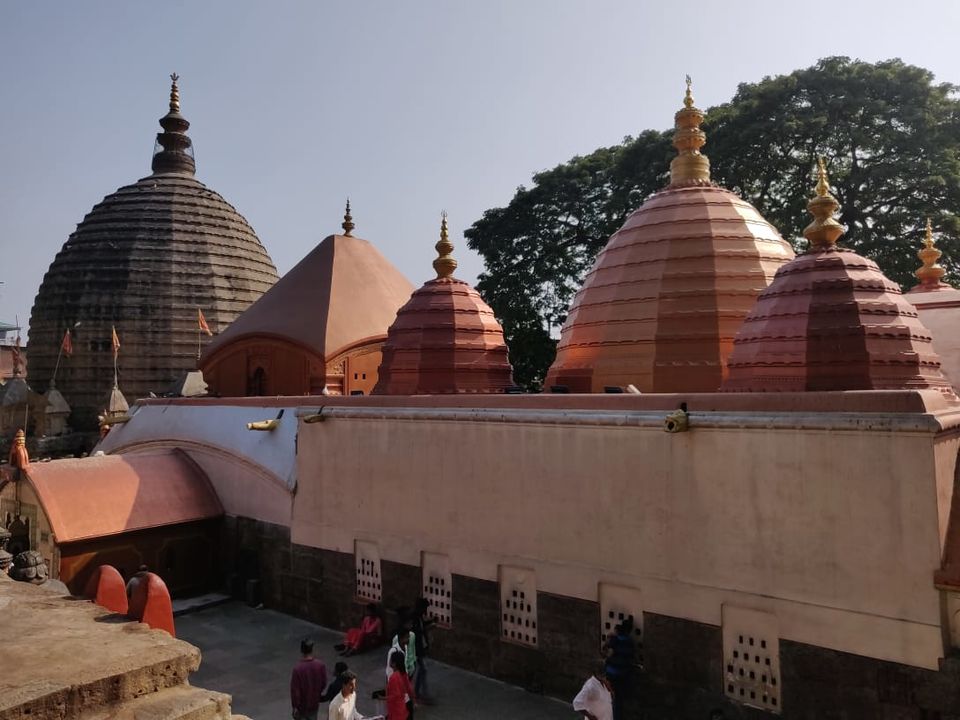 Our trip ended at Guwahati and we took a direct flight back to Mumbai with Jet Airways again.
To summarise, Meghalaya and Assam were a delight to visit and must be explored at least once in your lifetime. If we had to go back, and we will surely, Kaziranga will be our preferred destination to unwind in the lap of nature. North East India has more beautiful places to boast about and we can't wait for our next vacation!
For more adventures, follow us on https://www.instagram.com/thisfamilylovestotravel
Happy New Year 2019!