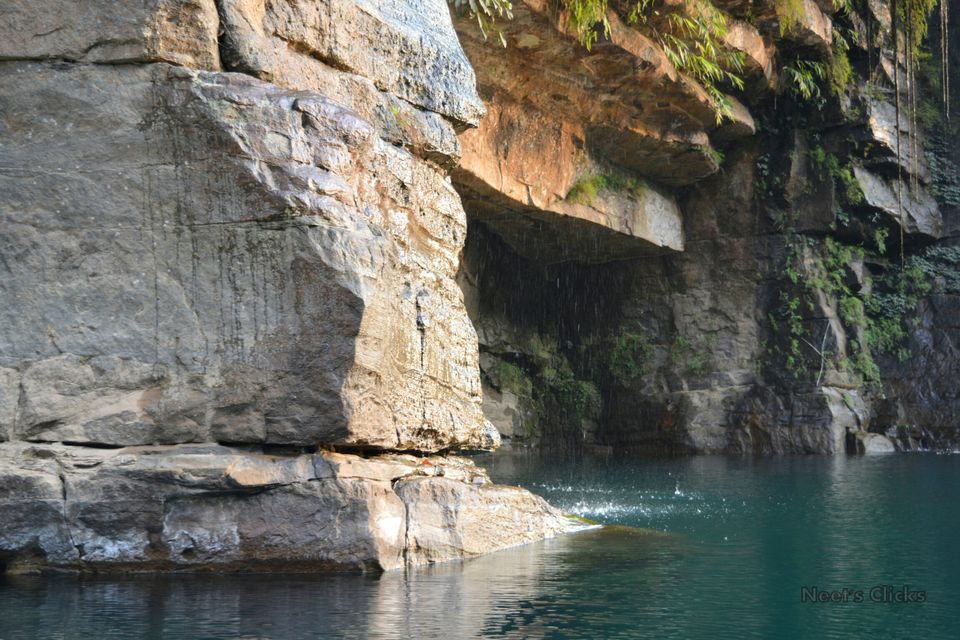 After passing out from engineering college and 3 years of job in corporate companies we finally planned a trip to northeast which we always wanted to. We started with 10 guys of planning but finally landed up with 4 of us in the trip as all of them couldn't get their leaves required from their office.With the flights not available we planed to go by train from mumbai to darjeeling.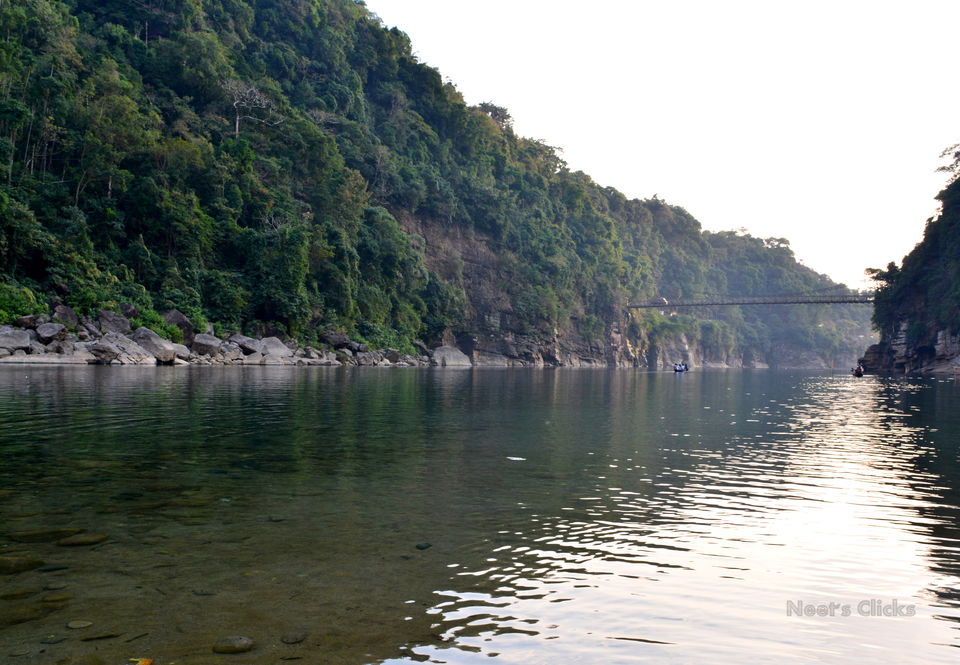 After days in the train we finally made it to New Jalpaiguri Railway Station at around in the morning 6 am.Just as you get out of the train you will get the travel agents asking for taxi and hotels.We had done our hotel booking in advance with deals from MMT(Hotel Broadway Annex), so we were just looking for taxi from NJP(New Jalpaiguri) to Darjeeling. We found one agent and he took us to his office outside the station but he was asking for 6000 INR for drop and sightseeing which was way high from our budget.We then went near the station for other options and booked a brand new Ford Figo for just 1600. Darjeeling is around 70-80 km from NJP with all the mountain route so people who get dizzy on such roads be prepared.The road to darjeeling is very scenic, you can see the tea gardens,mountains, good sunrise, toy train and even the Kangchenjunga range on a non-cloudy day. There was some problem with the tracks so the toy train started from kurseong to darjeeling instead of NJP to Darjeeling
We reached our hotel (Broadway Annex) in darjeeling and got fresh and had our breakfast and got ready. We did some local sight seeing on this day.
1)Rope way - The ropeway costs you around 165 INR per head,there is a lot of crowd for it so make it early there as its functional till 3 pm. I'll rate the ropeway from low to avg, the carts are not well maintained,the ride is very slow and sloppy.But you can have a good view of the Tea Gardens and the mountain ranges. You can go down have a coffee or so in the cafe down with some photos around and return back up.
2)Padmaja Naidu Himalayan Zoological Park - Then we went to the zoo the attraction here would be the red panda ,bengal tiger and other animals there is also Himalayan Mountaineering Institute to visit.
After that we visited the local market chauk bazaar. You can hire a cab for it but we took bicycle on rent from Off Road Adventure (+919832054944) they also have other activities like Paragliding.
NOTES:-
1-Fare from NJP to Darjeeling if you go by sharing would be 150 to 200 INR and private would cost you around 1500 to 2000 depending on the condition and type of car.
2-In the map the distance from one spot to another is around 500M or 1 Km but the roads are full of uphill and downhill which would be tiring who are not used to.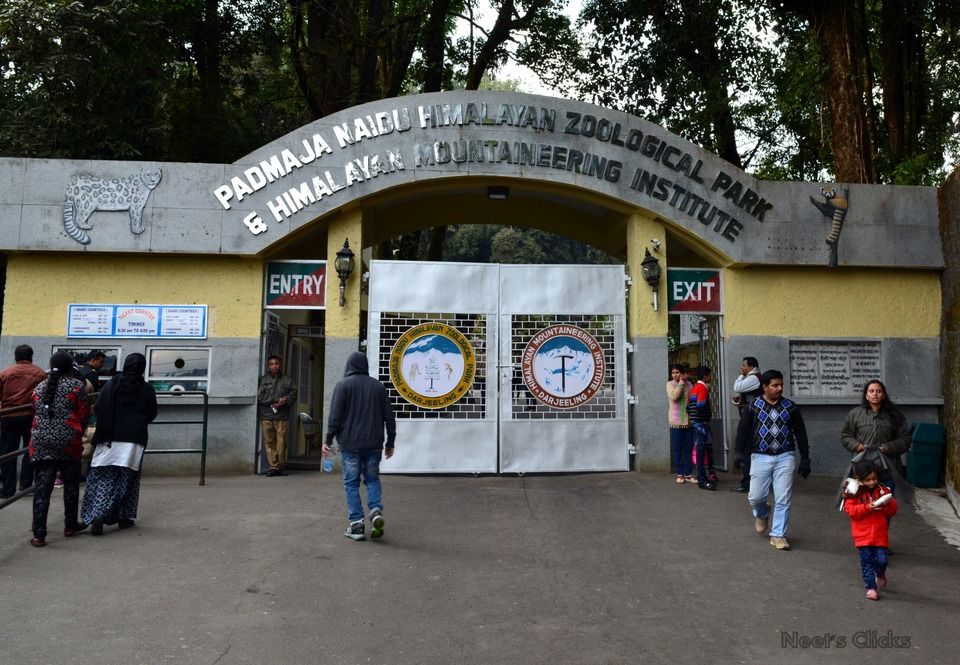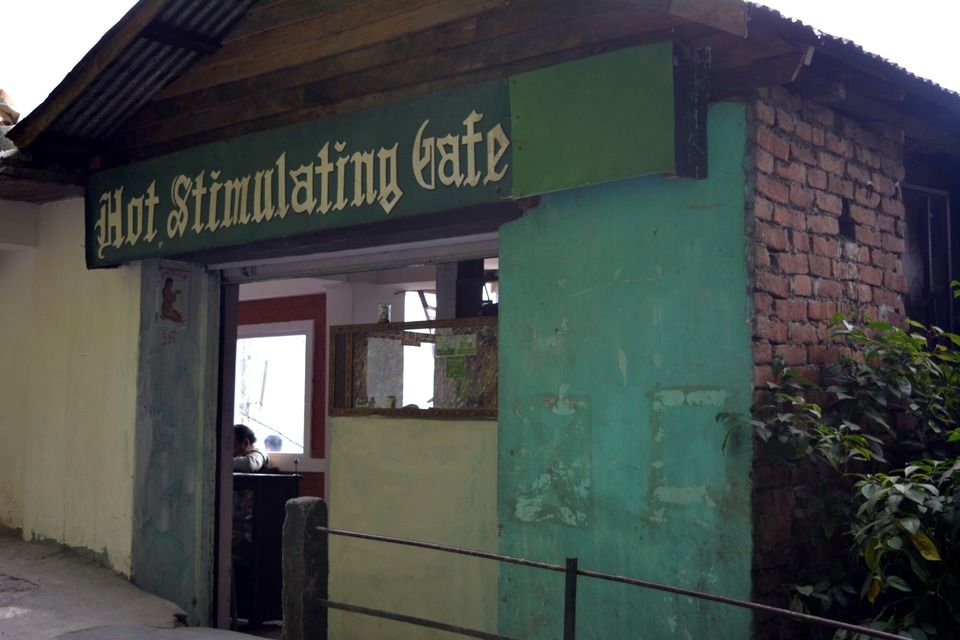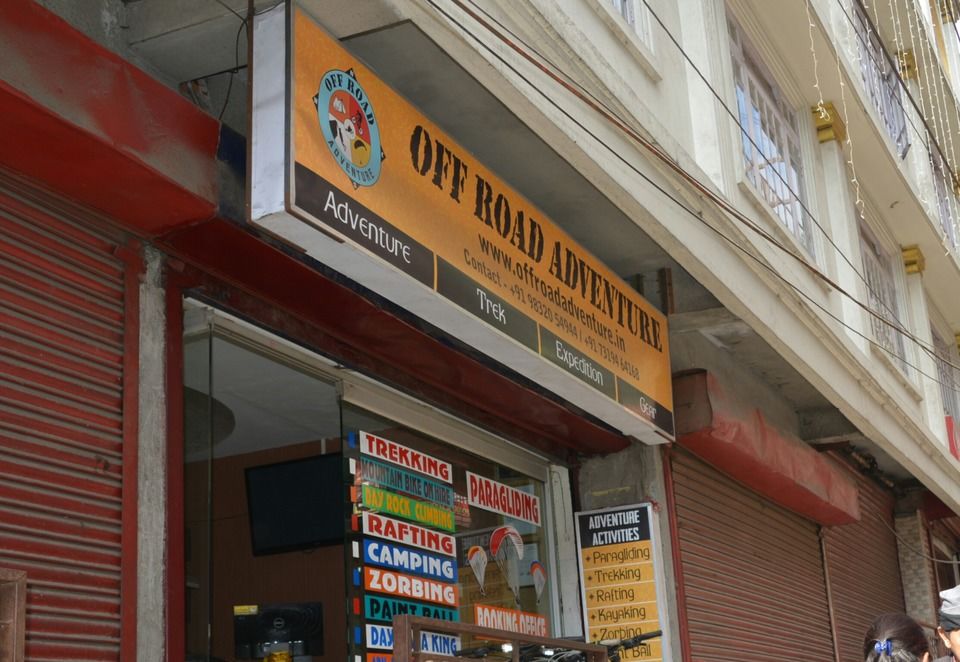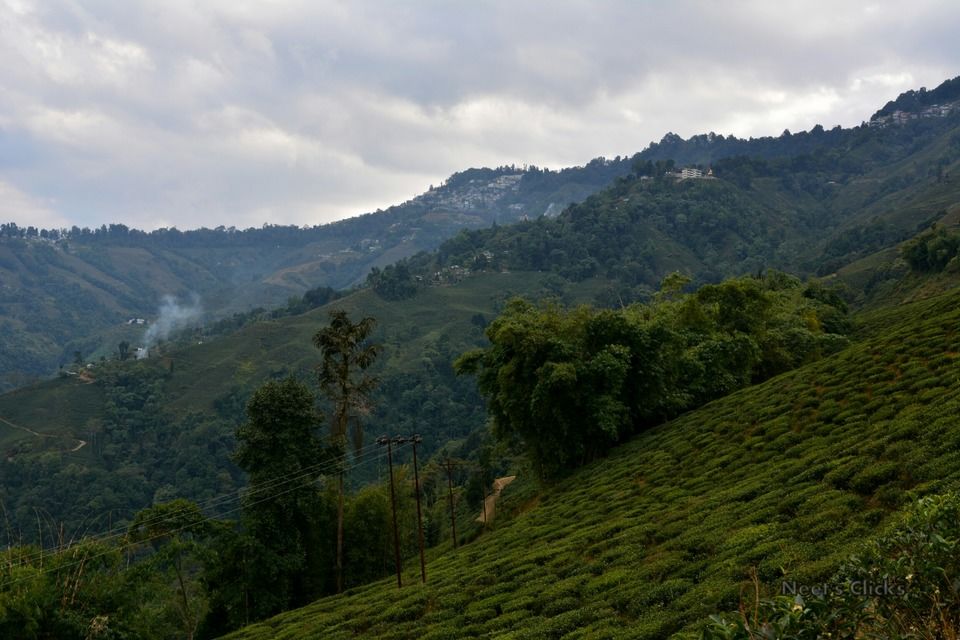 The day before we had booked the cab for our other sight seeing for 1300 INR. The cab came at 4 am in the morning and we headed to Tigerhill for the sunrise.The view of the sunrise and the Kangchenjunga peaks are just breath taking but be prepared for the cold, its freezing out there. You have to go there as early at around 4 am to get a seat there and for a good view, if you are late it would be fully packed and you'll need to stand there for the sunrise.For a good view of the sunrise and if you don't want any one in front of you, you need to sit on east corner of the seating stand and enjoy the sip of hot coffee available there.The Kangchenjunga would be the right side of the sunrise, it was cloudy when we visited so didn't gt the view of the peaks .
The next point is ghoom monastery which is sort of ordinary. After that we went to batasia loop,here you can see the toy train crossing by, but make sure you are reach here around 8 am in the morning. The is a must if you are visiting darjeeling. Our driver then took us to the rock garden which is also good, with all the waterfalls. Here we planned to have our breakfast.We had bread-omelette, coffee, maggi noodles and if you want to try something else try wai wai chicken noodles. Our next spot was Japanese Peace Pagoda and with all the darjeeling traffic it seemed to be, and was the most peaceful, calm and serene place in darjeeling. We just sat here for an hour enjoying the view and seeing the world pass-by and clicking some pics as this was our last spot in darjeeling.We came to our hotel around 12 noon and then went for shopping in the market you can get good jackets and other winter wear. And in the evening we left to NJP.
NOTES:-
1-Frankly, we went darjeeling with lots of expectation but we found it an average place with must-visit places being Tiger Hill Sunrise, Batasia Loop, Rock garden, Japanese Peace Pagoda and the Zoo for the panda.
2- Site seeing cost depends on number of points. 3 points for 1000 5 points for 1500 and 8 points for 2000 INR. You can and you must bargain with the rates.
3-Day starts early and the sunsets at around 5 at 6 its totally dark and so start your day as early as possible.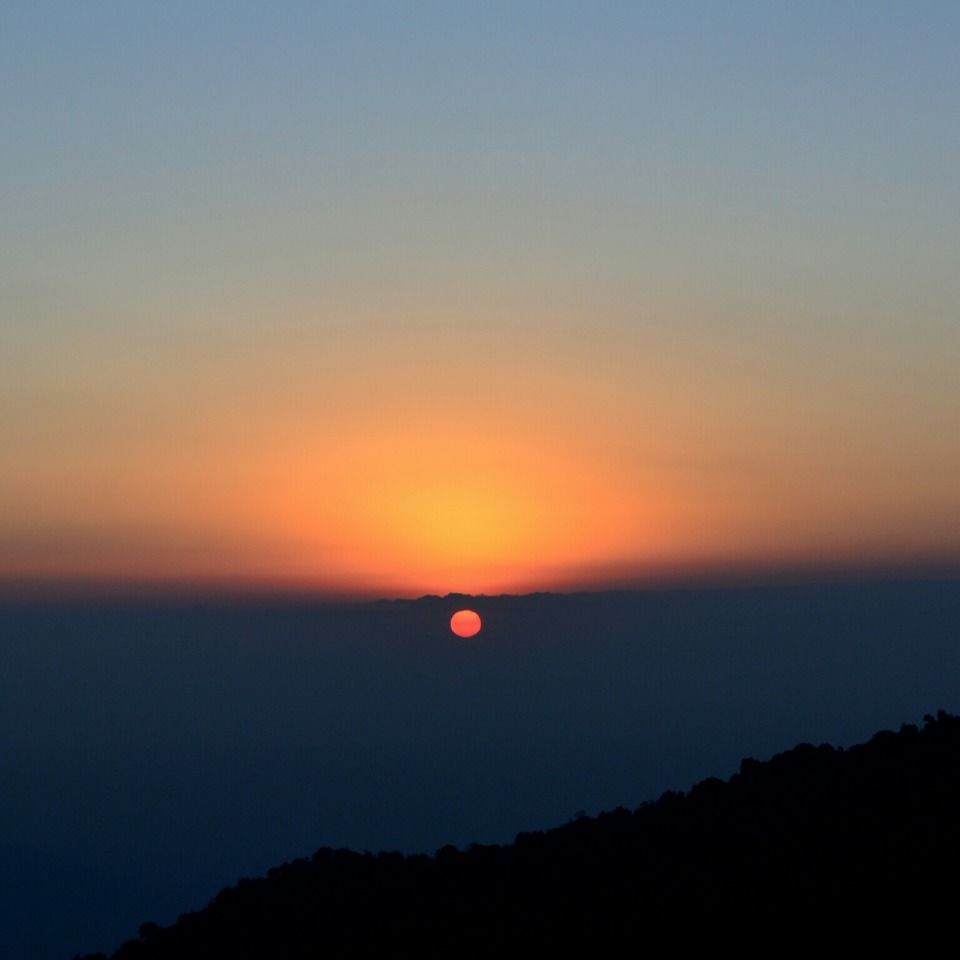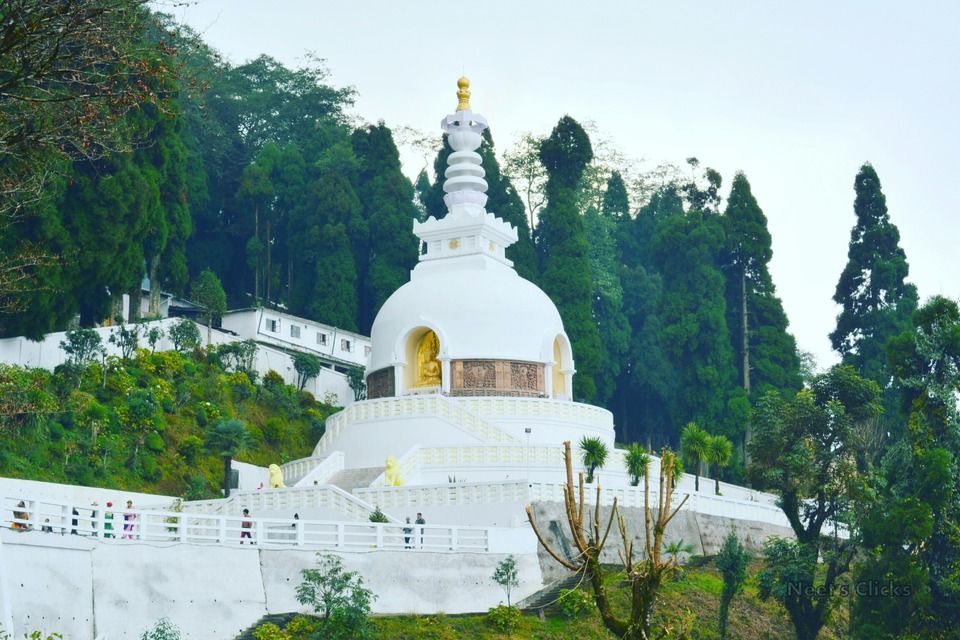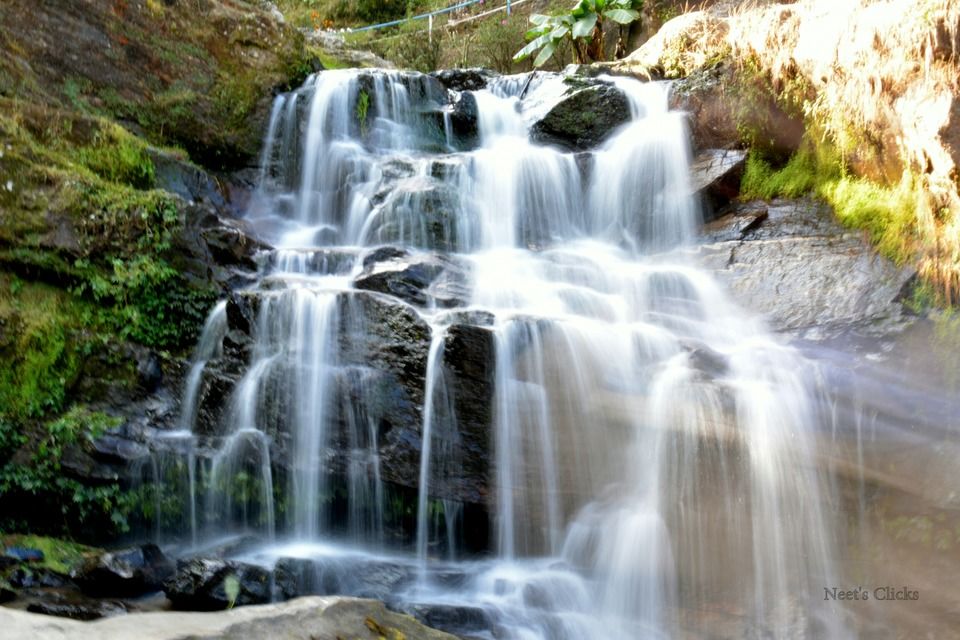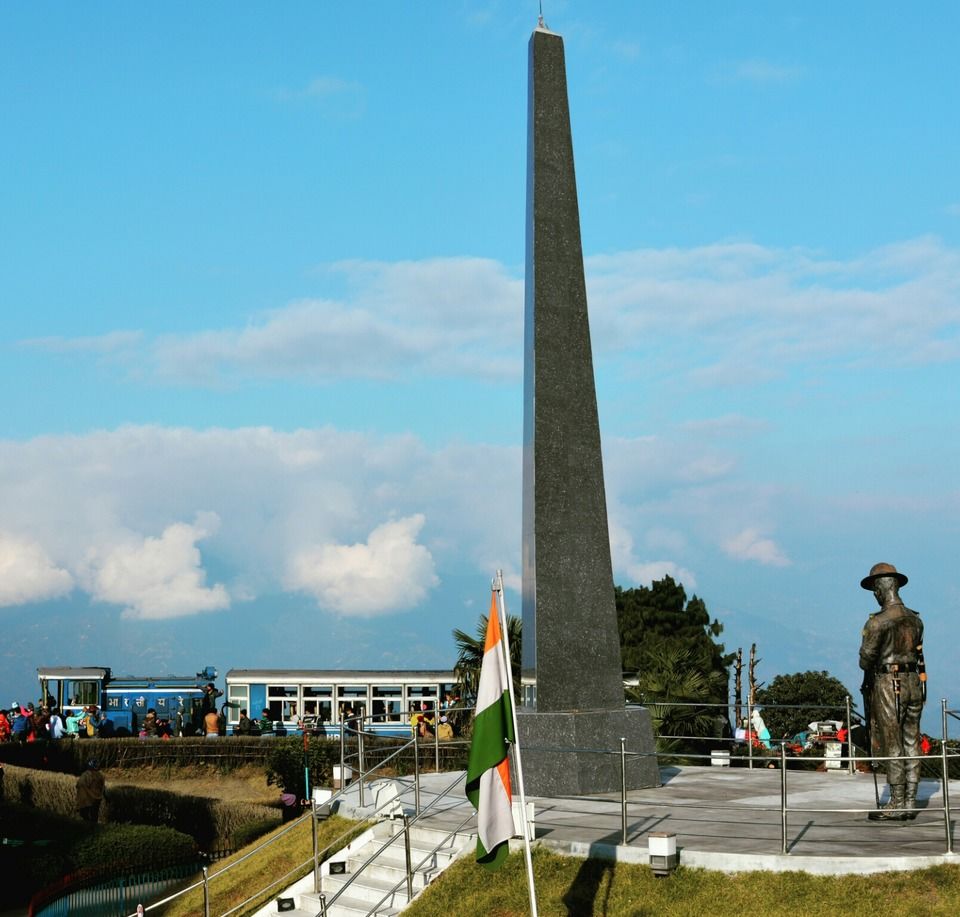 Last night we took a train to guwahati from NJP and we reached to Guwahati at 6 am in the morning. We booked a volvo to Kaziranga National Park from a government booking center on the right side of the railway station for 200 INR. Be aware of the private agents they might fool you. We reached kohora the central part KNP at around 5pm.Got fresh and went out for dinner at maihang restaurant which is walking distance from the kohora entrance gate. The food is just awesome, authentic assamese cuisine.The duck fry is must and also you need to taste the ghost chilly pickle.You can also go the bihu dance show which is the assamese dance form for more local feel and glance of their culture.We stayed at florican hotel near the central range which is a very good option for stay at very decent rate.The hotel manager is very hospitable and helpful.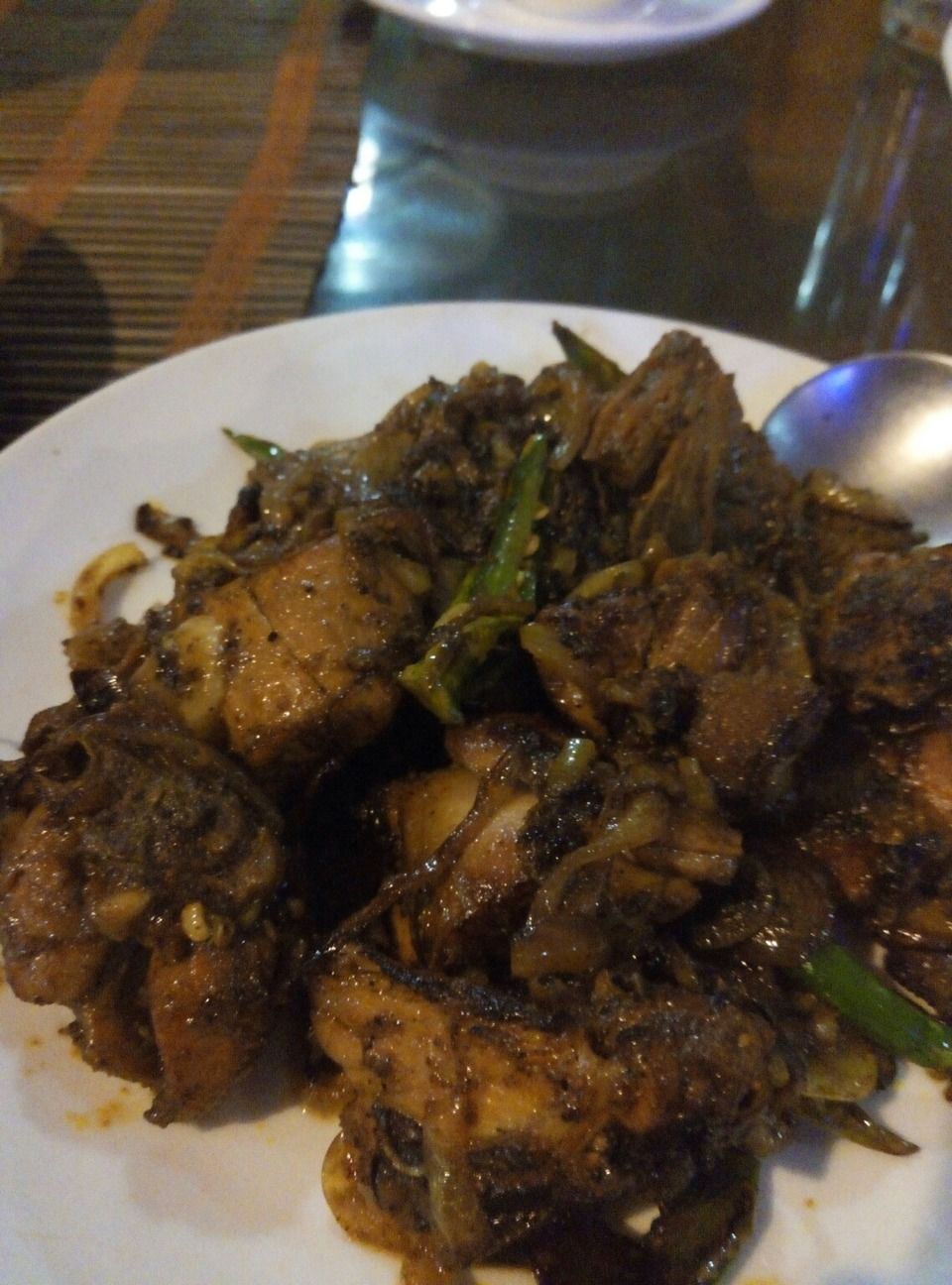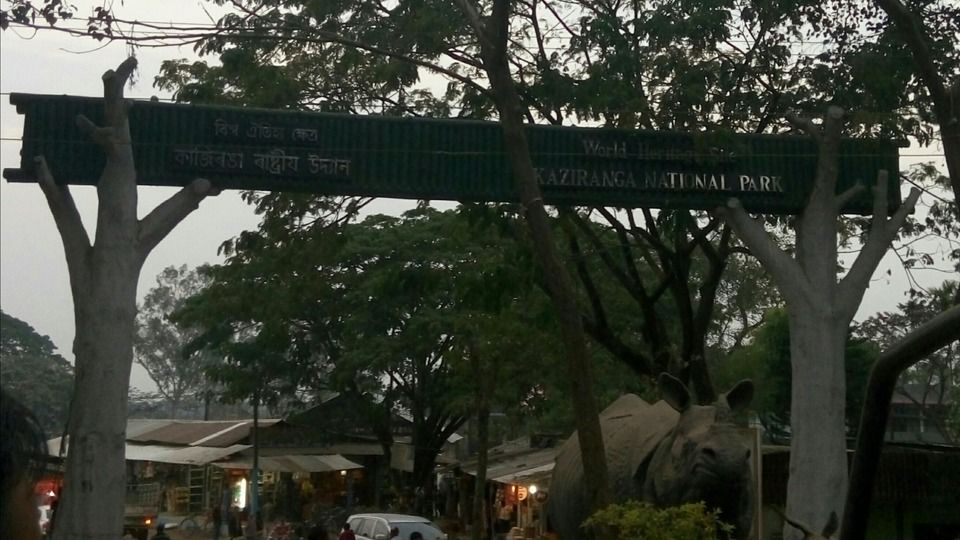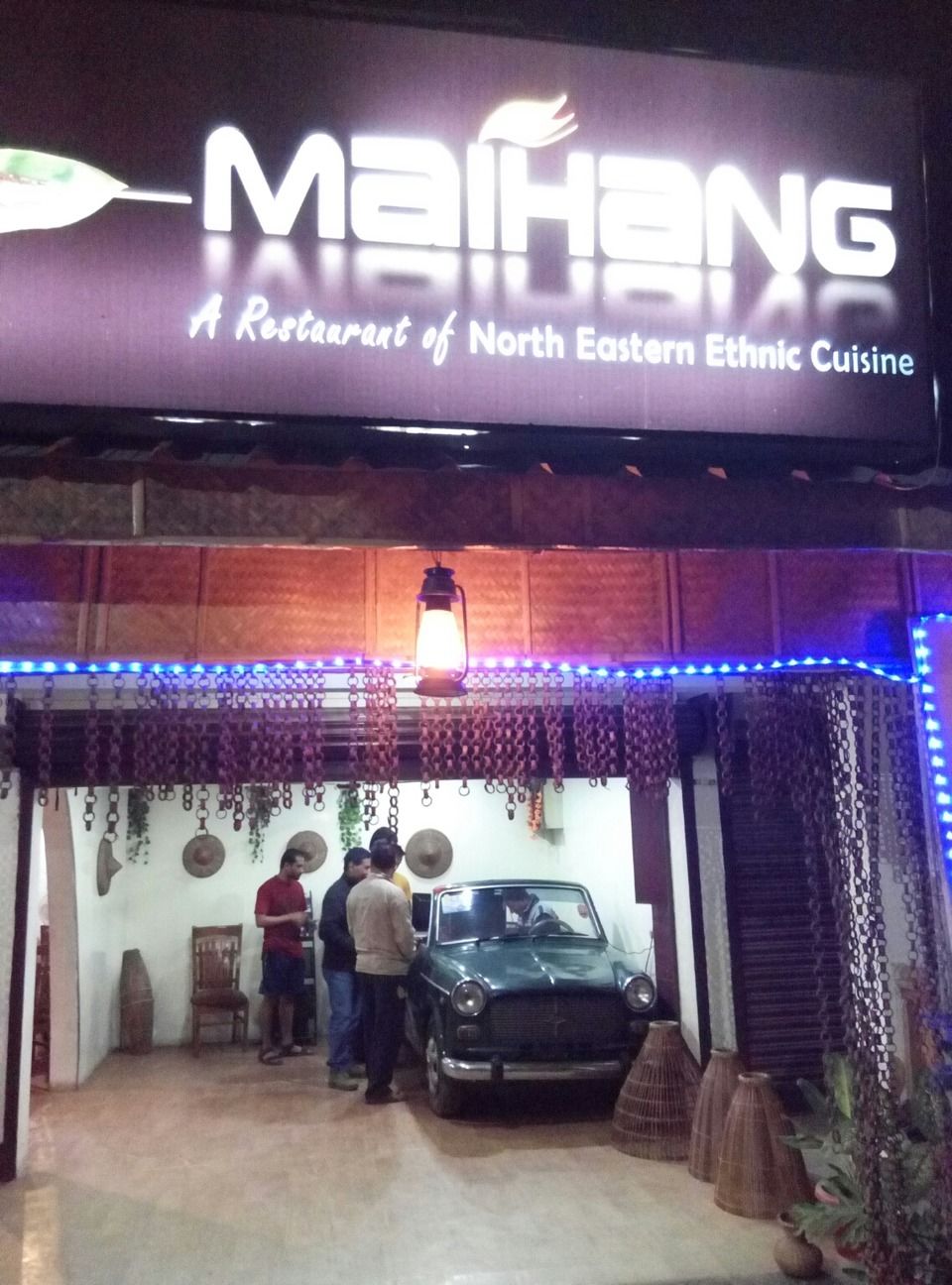 Today was the day of the single horn rhino. We had booked our tickets for our elephant safari which happens early in the morning with help of priyanku. The tickets for the morning elephant safari has to be booked a day before at around 5pm. There are 3 batch for the elephant safari 5am,6am,7am IST and is Indian Standard Time actually which we follow. We had our safari booked for 2nd batch 6am.The elephant safari was pretty good, we saw 3 single horn rhino.I would had prefer the 3rd batch at 7 am as by that time sun was out and I would had good photos and also the visibility range of the park would be good due to less fog, so try getting the 3rd batch. Our hotel and elephant safari booking were done by priyanku(9859546531) he is the go to guy for all kaziranga national park booking and any queries.After our safari we went to the local Assam tea garden and processing plant which was on the way back to hotel which is also good place for a short visit and if you want to get yourself a good tea.We then moved for shillong for that you need to get to khanapara. From here you can get cabs for yourself and also can go by sharing cab. You also rent a royal enfield bike from awe rides (9854005002) they charge around 1200 for a royal enfield per day.The bikes our well maintained.
Notes :- Be aware of local agents for the bus booking,and you can contact priyanku(9859546531) for any other queries ,he is very helpful.And i would say avoid traveling to and from kaziranga after sunset.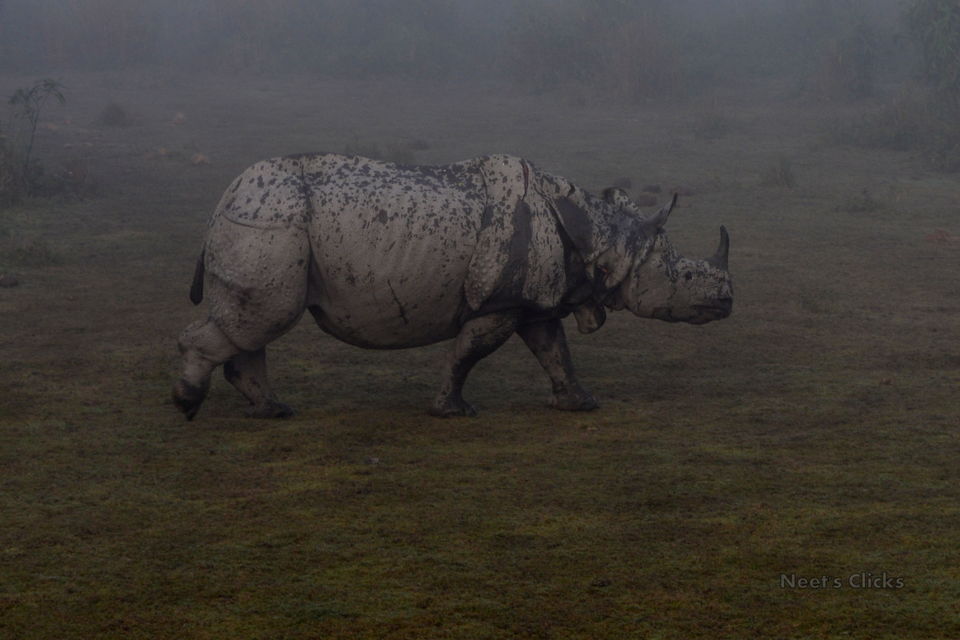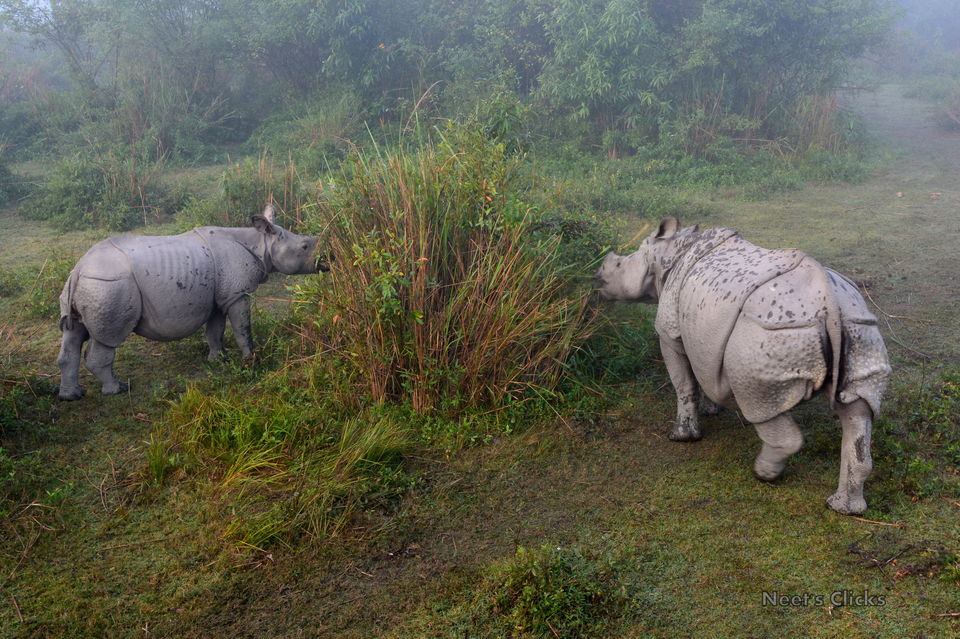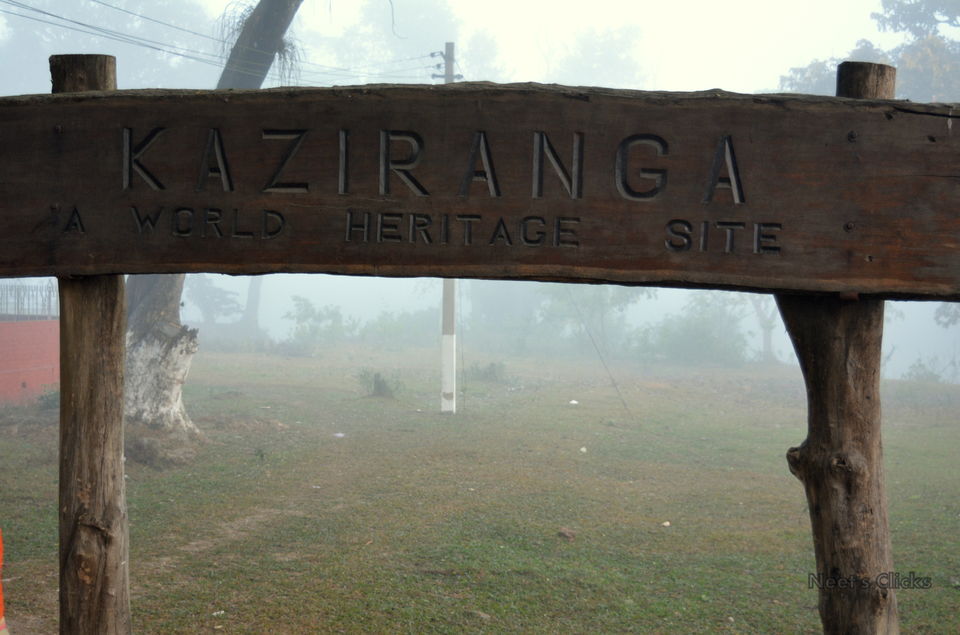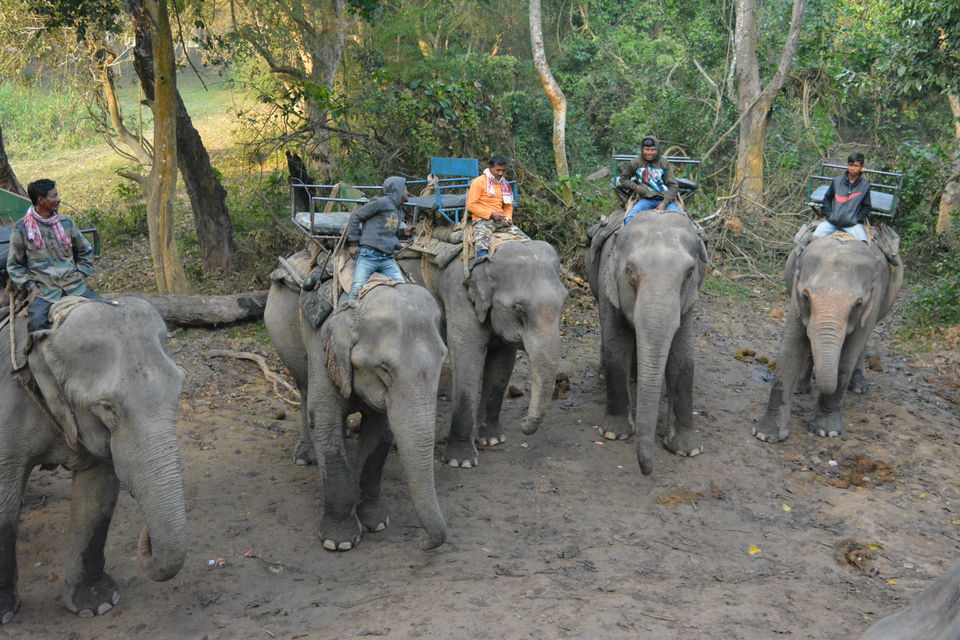 Last night we reached shillong and it was Christmas weekend and the shillong center point was lit up with bright lighting and Christmas vibe was full-on, it is the best time to visit shillong.
In Meghalaya we had to go Cherapunjee, dawki, and Mawlynnong.Cherapunjee was on one route and dawki and mawlynnong was on other so we planed to go to cherapunjee today.The places we went were 7 sister falls,Nohkalikai falls, Mawsmai caves and Ramkrishna mission school.The seven sister falls had no water but Nohkalikai was just majestic and it is the tallest plunge waterfall in india.The caves were well preserved and was also pretty good place to visit.The Ramkrishna mission was also a great place to visit it has a museum which shows different cultures and tradition of 7 sister states.The best part was the ride from the mountains, greens,adobe of clouds in cherapunjee with awesome climate and roads were add-ons.The best way to travel is by rent a bike. We rented a bikes from Ashley(8119007851)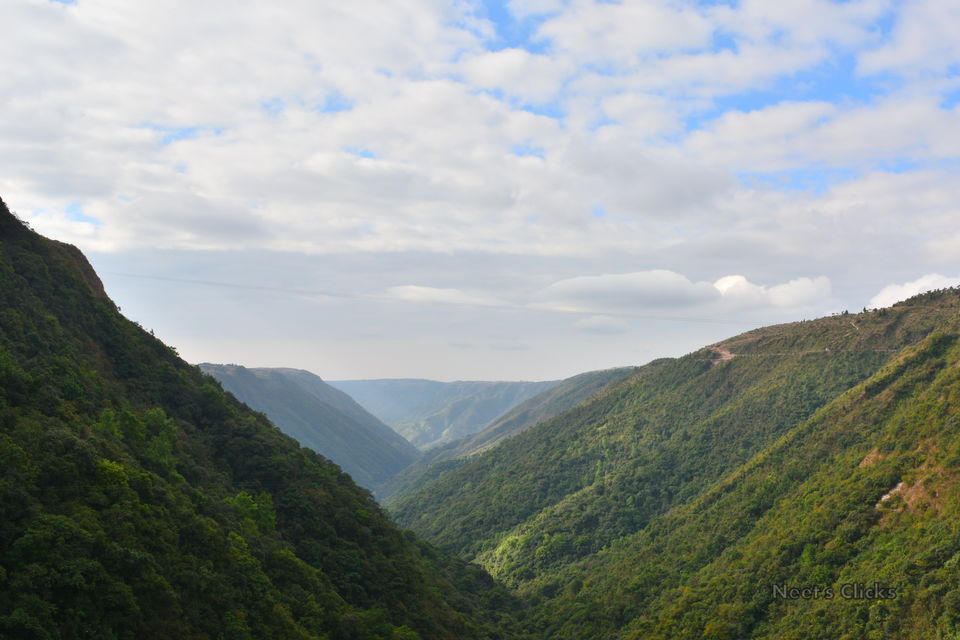 Last night after cherapunjee we were tired and slept and today was the day for dawki and mawlynnong..we had saved the best for the last. Early morning we visited ward lake which was just walking distance from our hotel its also a decent place to visit. We sat there for an hour soaking in the morning sunlight relaxing, you can also do paddle boating in the pond. We got our bikes and left for dawki,we stared a bit late due to some heavy traffic jam in shillong. Riding to dawki was a treat..the road were also good with bad patch here and there.We had planed to stay in dawki and go for mawlynnong next morning but didn't worked out as we could not find a safe place to stay in dawki.And honestly with my experience i would say avoid a stay until you have very good resources. The local guys present there offered camping along the bank of the rivers but they were charging 5000 INR for just a small tents and even we had bikes with us and didn't found good place to park them.So we changed our plan, and just do boating in dawki river spend some time and leave for mawlynnong. On quest to enquire about the boat one of my friend landed in Bangladesh as he was unaware of the rope which is the only thing on the border. We booked a boat for 500 INR and did boating on the river. The water is just crystal clean after all the hardship the result was pretty awesome but wait ...With all the splendid scenery we forgot that we had to leave for mawlynnong. It was 4pm and sun goes down early, its totally dark here by 5:30- 6:00 pm. We then left for mawlynnong which is around 30 km from dawki.Google told we would require 57 min to reach and we gave a shot.We had no hotel booking there so had reach before dark.The ride was one the best ride with all mountain roads, I could see the sun going down,every vehicle leaving mawlynnong and no one going towards the village, and it was staring to be dark.With no one on roads and driving in the jungle area was a bit scary.And then we saw mawlynnong 2km and had a sigh of relief. It was already dark when we reached, we asked for home stay in mawlynnong, the prize would range from 1000 to 2000 INR. We were late and its hard to find a homestay but found one for 1500 for 4 person(bangladesh view homestay). We changed got fresh and went for dinner at the center of village, there is a guy babitlong who runs a small hotel, we were hungry as we didn't had anything in lunch. We told him to make chicken and rice and by the time it was prepared we had small snacks like boiled egg omelet and interacted with him asked him about the village, how they keep it so clean and all such stuff...He was also very hospitable, as all them we met in our trip. We had our dinner and went for a short walk in the village. It had a church and as Christmas was around there was a band of kids singing songs in their local language we didn't understood anything but music was awesome as it has no language.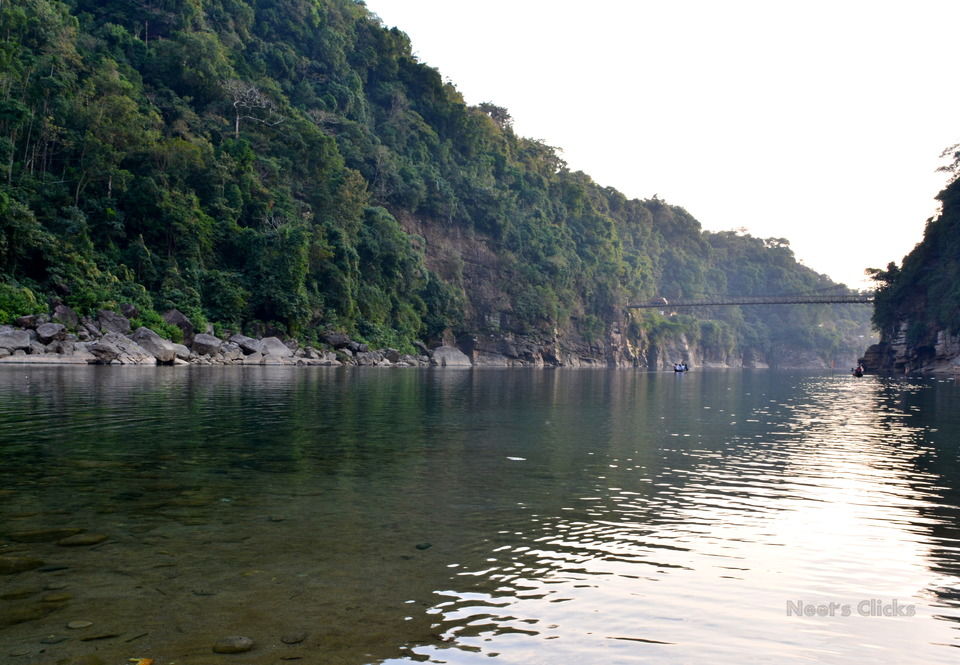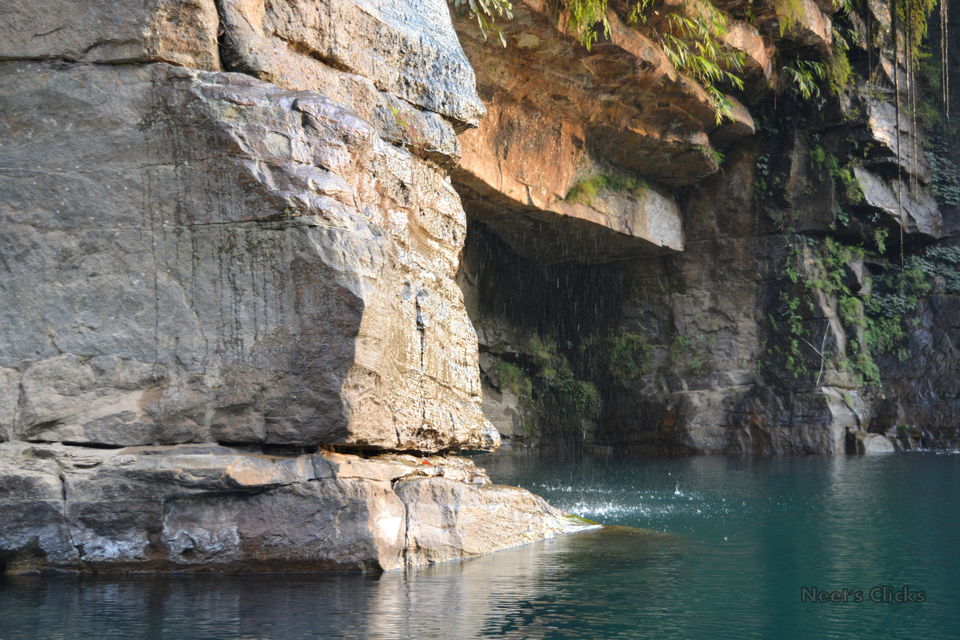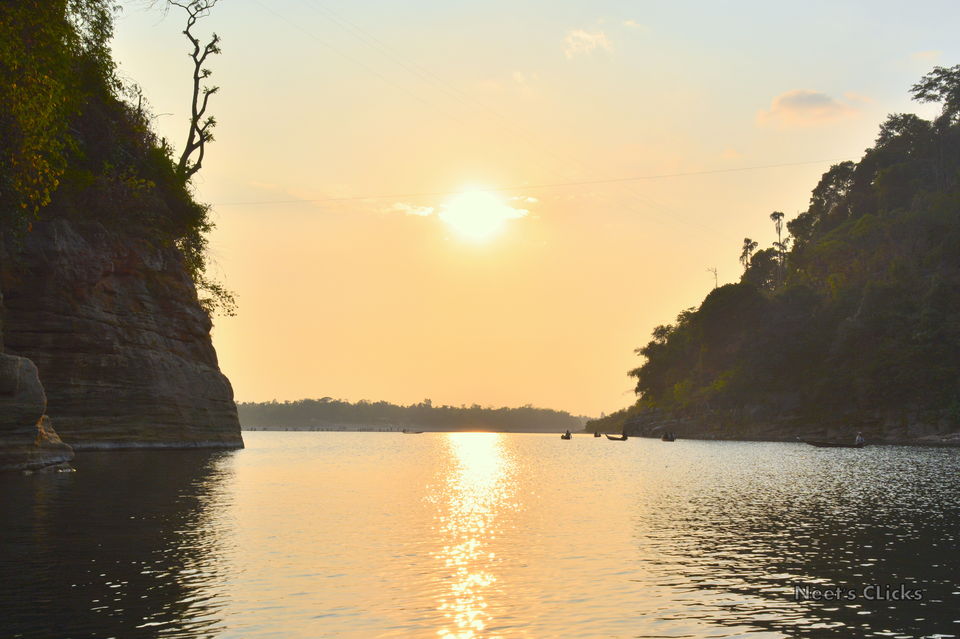 Last night we had a nice sleep. Early in the morning we went for a short tour of the village and then left for the leaving root bridge which is just 5 min away from mawlynnong.The living root bridge is just splendid and requires years for its formation. The climate was awesome...the sun was peeping out...there was sounds of birds chirping, water flowing by the stream.We were purifying our lungs with the purest air we can get. looking back to days of our journey.
We then left for shillong with our RE and visited some local points like shillong view point..elephant falls..umiam lake...and its wrap..
We then headed to guwahati and then to mumbai..