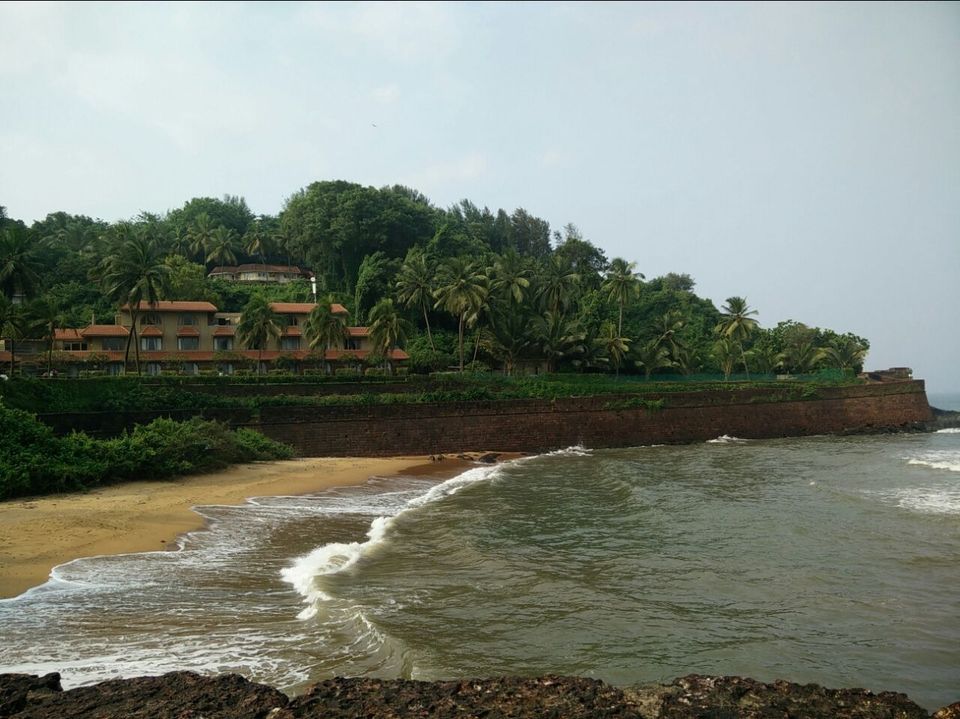 Goa is one place that is popular for parties and booze and thus known as Party Capital of India.In Sept last year , we as a couple decided to enjoy our vacation with our 7 months old in Goa.
Being party allergic people and teetotlars , question was what exactly would we do in Goa, when we don't consume alcohol and do not want to party.
We chose Taj Fort Aguada by booking sea facing luxurious cottages for having a complete rejuvenating and laid back holiday experience.
Here's a quick sneak peak of our Goa itinerary from teetotalers diary-
How to reach- There are multiple flights from Hyderabad to Goa .We took direct flight which was around 1hour 20 minutes from Hyderabad airport to Goa. This is quickest way to reach from Hyderabad.
How much will it cost- It's best to book tickets well in advance.The tickets can get as cheap as 3500₹ per person for round trip. We had booked Trujet and found it to be the cheapest and best deal.
Where to stay- Goa been one of the biggest tourist destination there are n number of hotels , lodges available in every nook and corner. Since we wanted to enjoy luxury we booked Taj Fort Aguada in North Goa.
Tip- I would suggest to go with combo deals on various websites which includes hotel and flight as you end saving few thousand rupees.We almost got our flights for free with combo deal at Goibibo.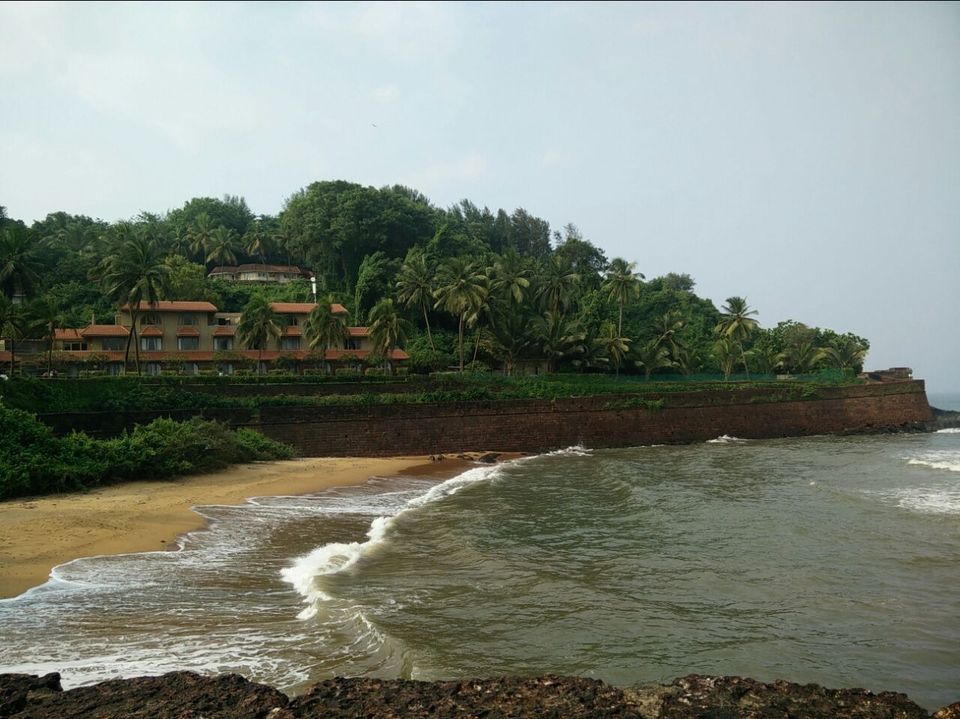 We had made our booking for 3N/4D and got picked up from the airport by hotel transport. It took almost 2 hours to reach hotel from Goa International Airport.I need to mention roads in Goa are completely traffic free and people from Metros really have gala time to see such jam free roads.
After relaxing for a while in hotel room and post exploring the hotel property, we decided to check out the beach attached to the hotel for the first day.
It was Sinquirim beach which is absolutely beautiful clean and peaceful. We enjoyed sunset sitting by the beach and having leisurely conversations.I loved the fact that Sinquirim beach did not had many shacks which allowed us a peaceful time here.
Aravalem waterfalls
I had read alot about this unexplored waterfall in Goa. I wanted to spend some time at waterfall since it was too sunny to go to beach. Also, we visited Goa in last week of September and monsoons were still there. So I believe it is not to miss thing in monsoon.
We hired a Taxi outside our hotel which took us to this waterfall and the caves near it.
This waterfall also known as Harvalem waterfall is an unexplored gem as it is scenic and very beautiful. There is a multilevel view available and people can climb up the stairs to enjoy the closer view. We literally got drenched by the flying water from the waterfall and it felt awesome. The experience was serene and I believe it's a must visit place in Goa at least during rains.It was approximately 45 kms and took us 1.5hours to reach since the driver was not aware of this waterfall.
After spending few hours at the waterfall and the caves we came back to the hotel and enjoyed the time pool side and just relaxed enjoying the plush Taj property.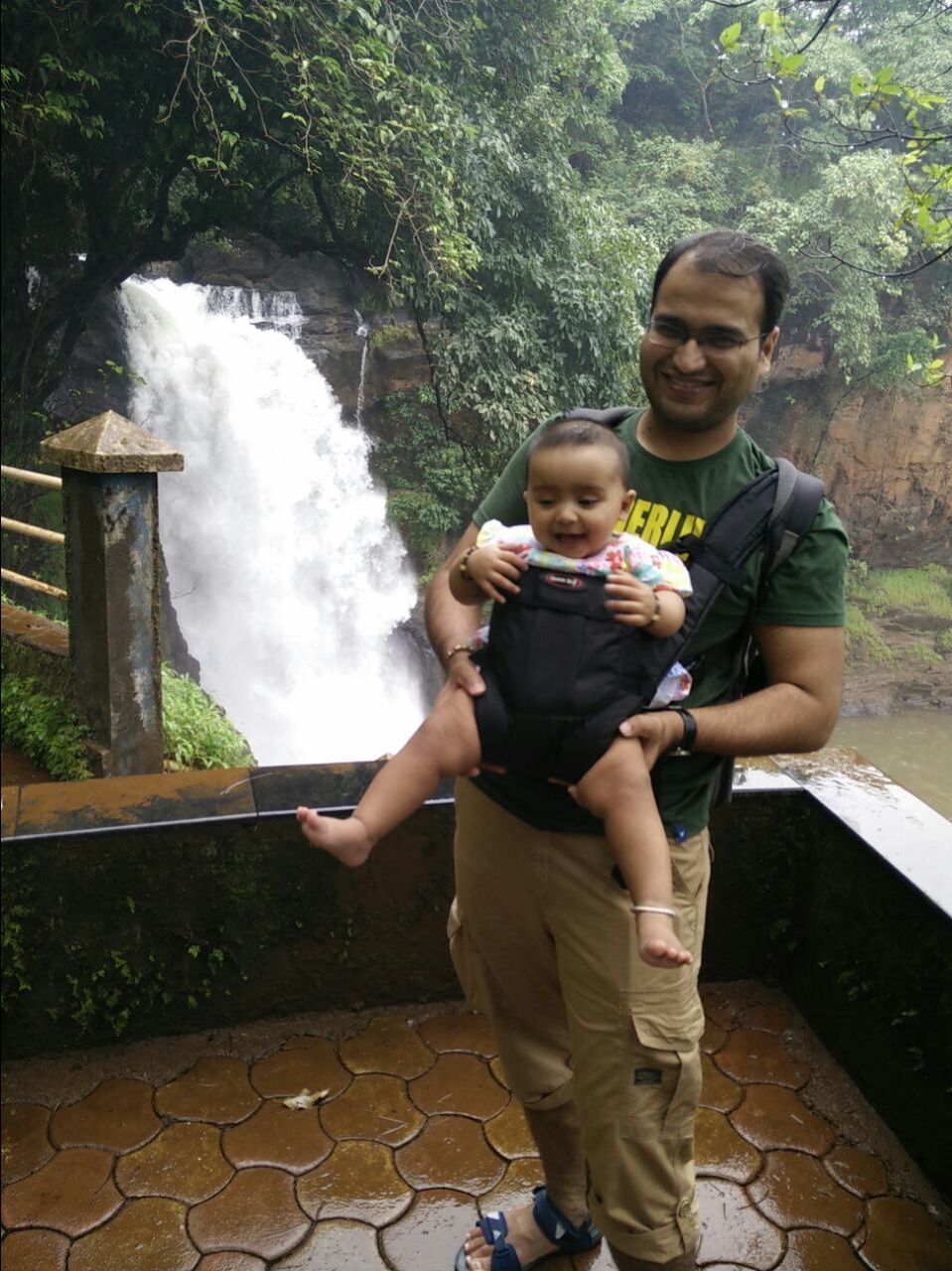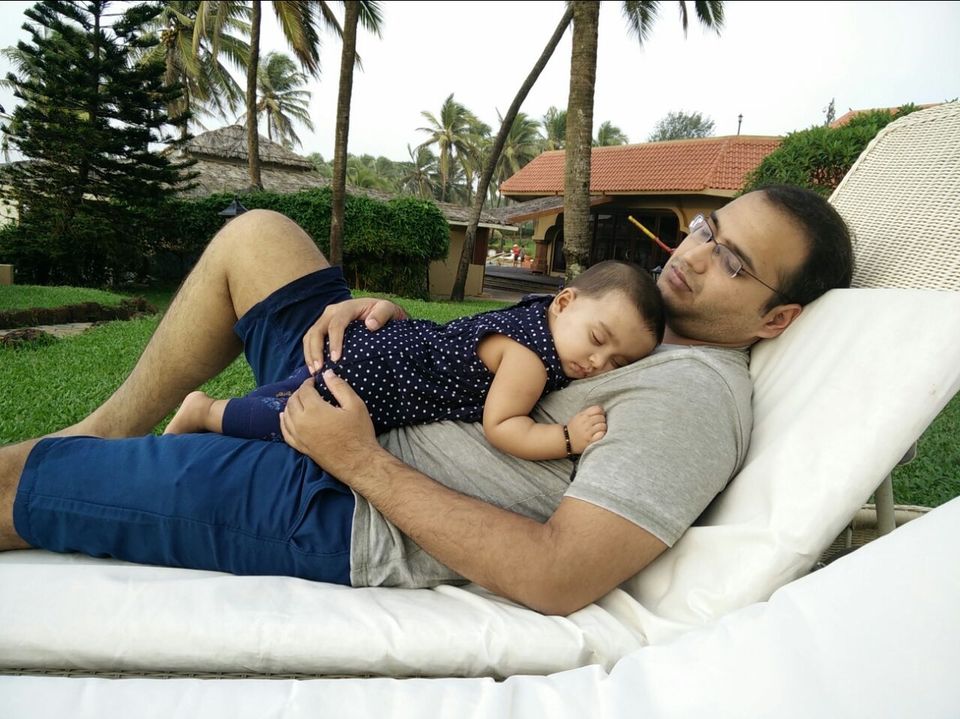 Anjuna Beach and Baga Beach
We decided to explore a few more beaches near our hotel and took a local auto to Baga beach which was approximately 7 kms.
This is one of the most popular beaches of Goa and was bustling with crowd even in off season.We spent sometime at shacks out there and enjoyed mocktails post playing in water with our lil one. The water sports had just begun and people had already started queuing for their adventurous rides.
Next stoppage was Anjuna Beach. This is another most popular beach of North Goa. We loved the calmness and the barefoot walk in water. This beach has lots of shacks and also people selling small small stuffs such a necklaces and all.
After spending some time at beaches and playing in water, we came back to hotel and ended our day by enjoying dinner at The Banyan tree restaurant which is part of the Taj property.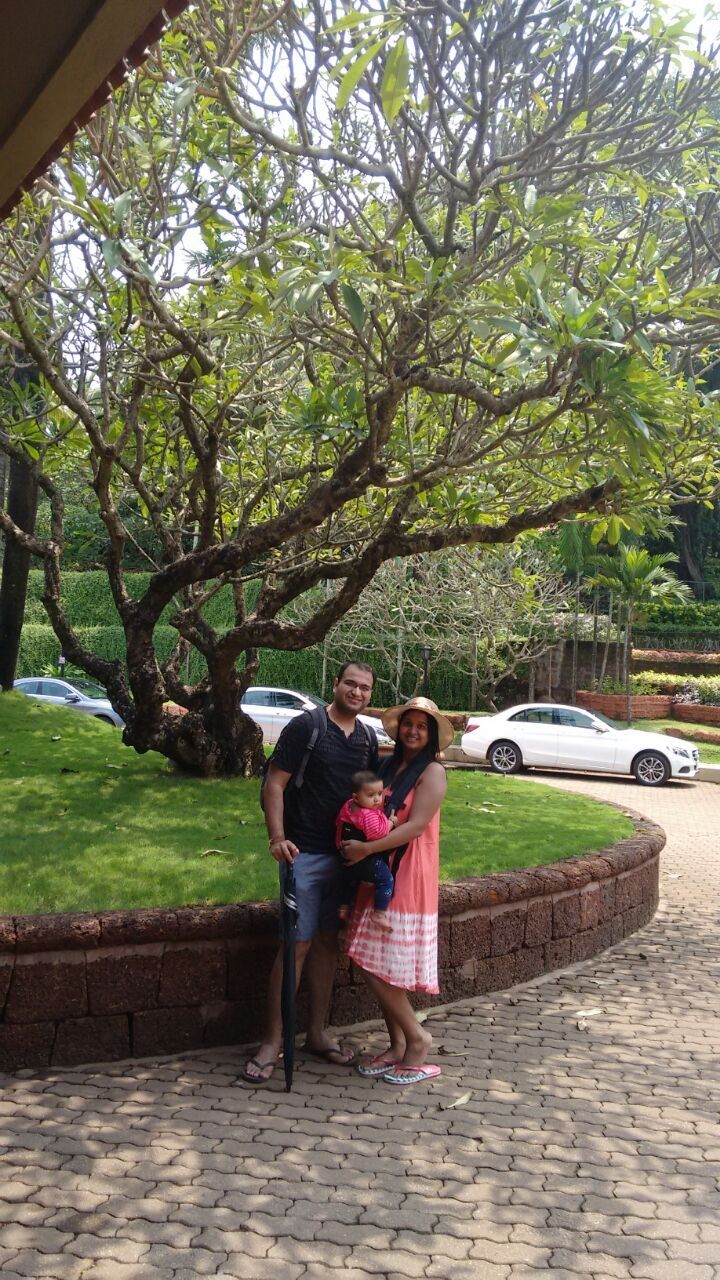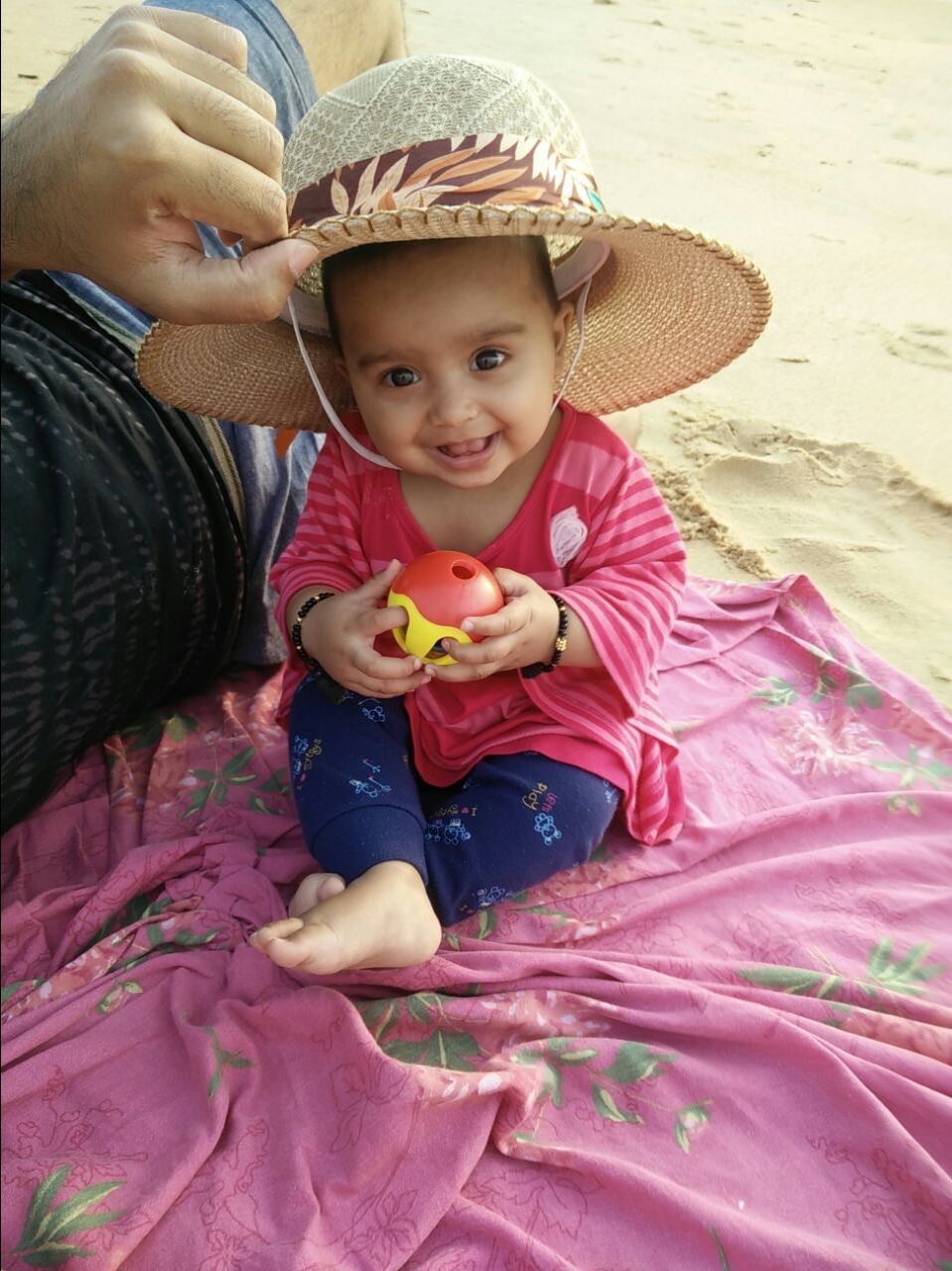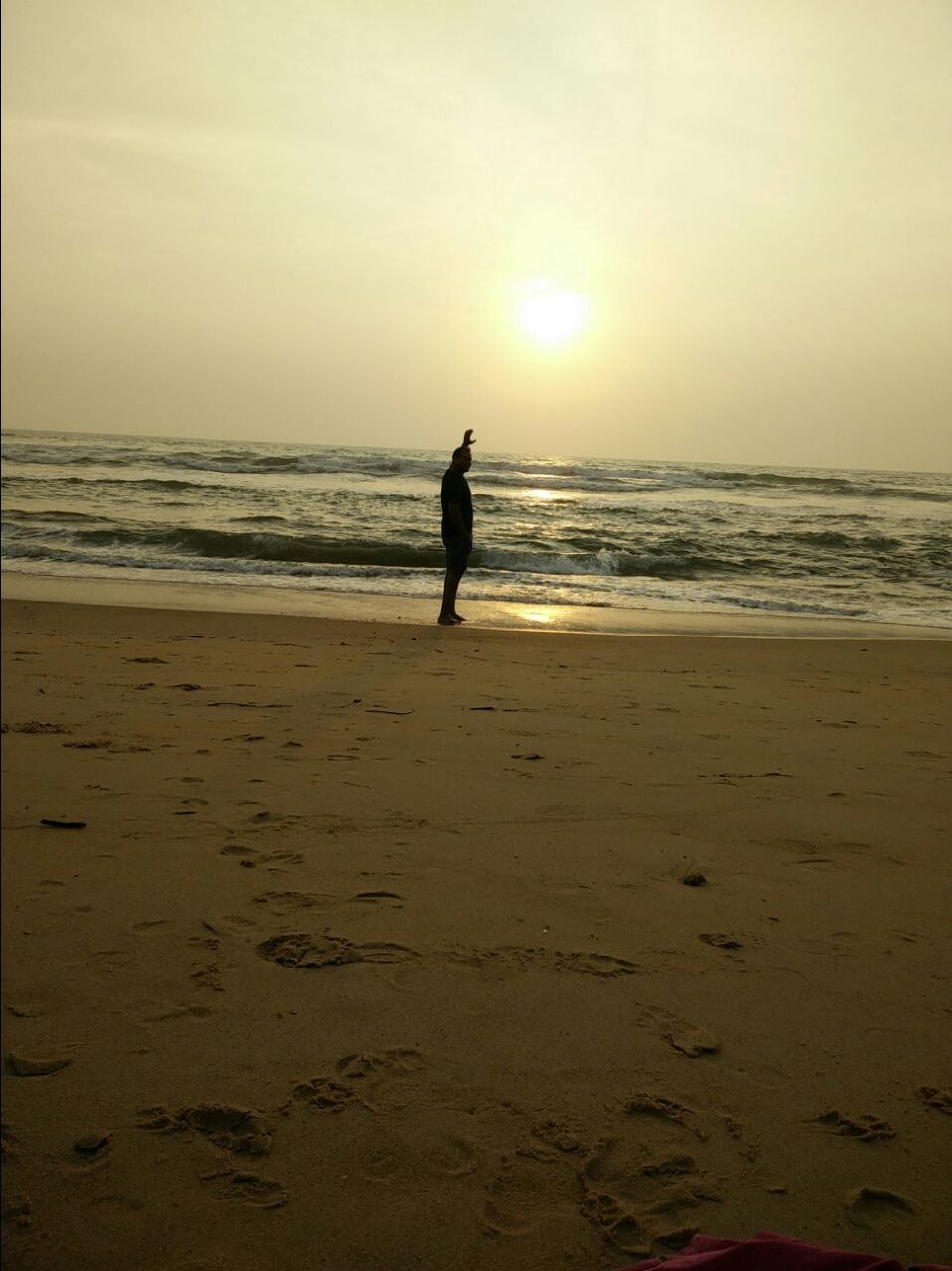 We started our fourth day with amazing breakfast at Taj Holiday Village and spent sometime sitting at the deck facing beach. Since the property is so beautiful we actually were not feeling to go anywhere. The deck is exactly on the beach and it feels amazing to see the waves coming towards you. The best part of this beach is that it is very clean and not many people can be seen.More or less it's like a private beach of resort and it has a different levels of calmness in it.
Finally boarded the airport shuttle and left for the airport with beautiful memories of Goa.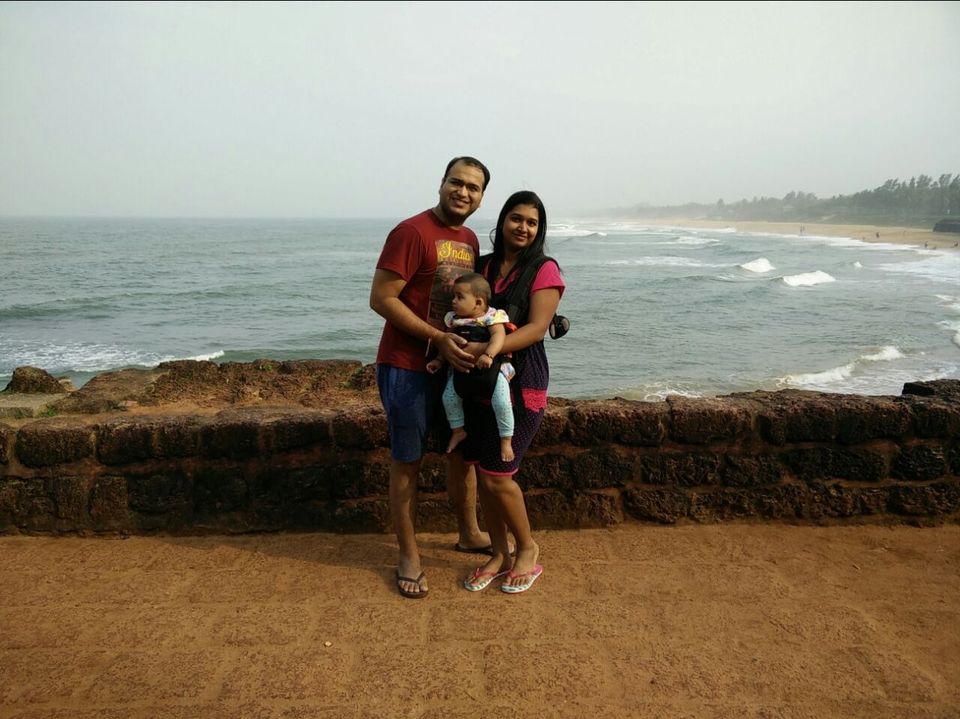 We had an spectacular experience exploring the beaches and the waterfall at our own slow paced and laid back Goa vacation.
We enjoyed relaxing and destressing ourselves in Goa. The purpose of booking a beach property was early morning walks and enjoying sunset.
We skipped the heritage part of Goa as we never wanted to run around the city to tick off our list with our lil one.
I would just end my blog saying Goa is not just about alcohol and party it's much more than that. Goa did everything to make us fall in love with it and we did fall for it.