The cost i have mentioned is what it will take from Hyderabad. I need to mention that i have visited Goa during New Year eve. During New years eve all flight rates/bus rates and hotel rates will be definitely inflated to their best. But we took another way to make our travel go in a budgeted way. We were three and the only inflated cost we spent was for the hotel room (you cant escape from hotel rooms inflated rates). You can go by your own vehicle (avoid carrying alcohol with you because there will be multiple checkposts or else you will be fined). Instead of going in direct flights/buses (bus rates are almost same as flights during new years eve) you can follow the below travel option.
Hyderabad ----> Hubli (by train) -----> Panaji, Goa (By bus) (1200 bucks approximately for each in total, travel time 15-16hrs)
Visiting GOA during new year's time is very scintillating and exhilarating. If you are a party person then North Goa suits you. If you want to chill and have a serene time in Goa then South Goa suits you. South goa is very pleasant(foreign travelers and travel bloggers prefer south goa than north goa) where as north goa is full of energy and party vibes.
The Goa Map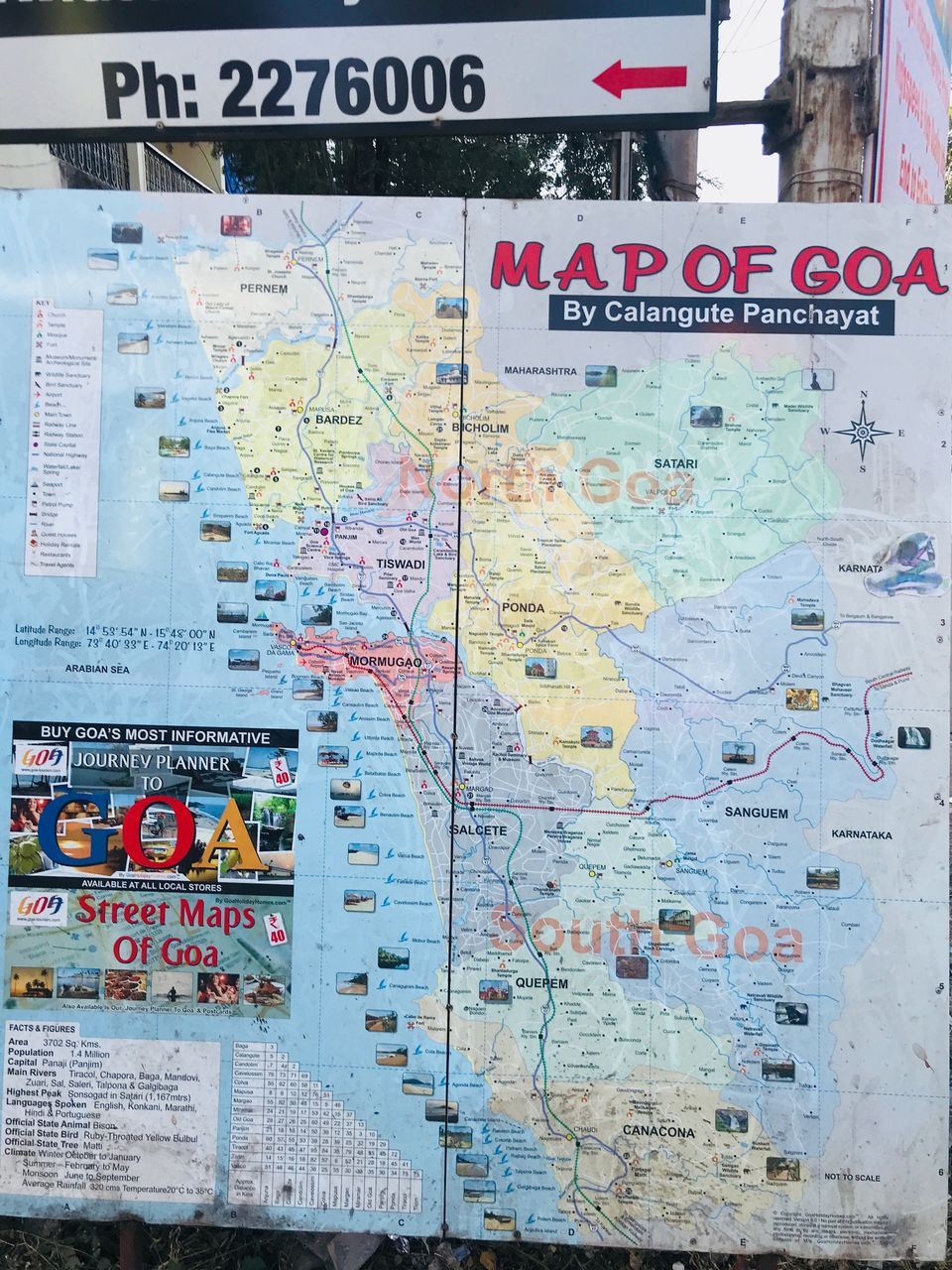 We reached Panaji, you can find many members asking for car/bike rentals at bus stand. We bought a car there itself and started to North goa. As it is new years eve, we stayed at North goa. We want to experience the fireworks and party time in North goa beaches.