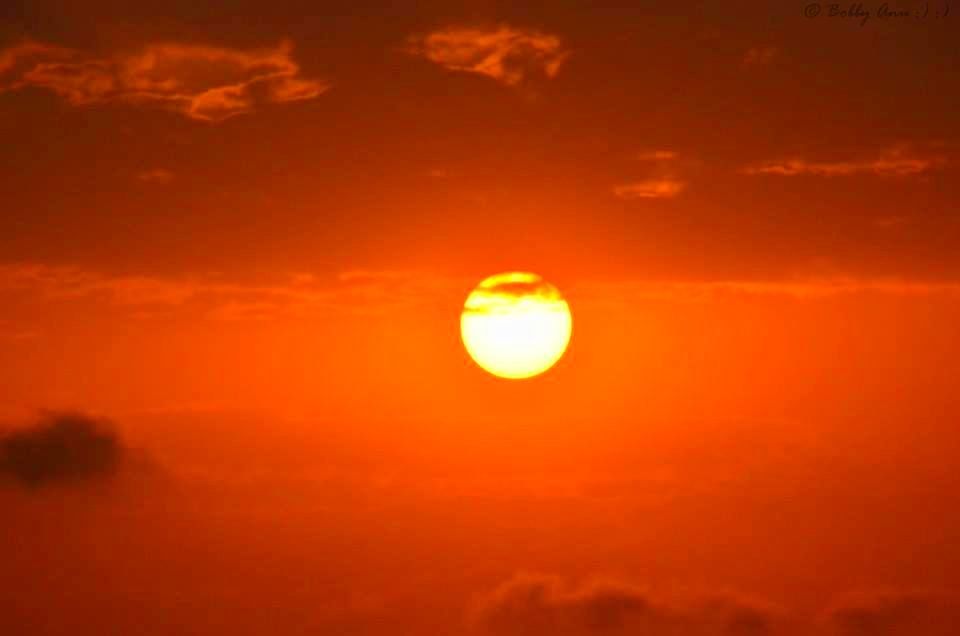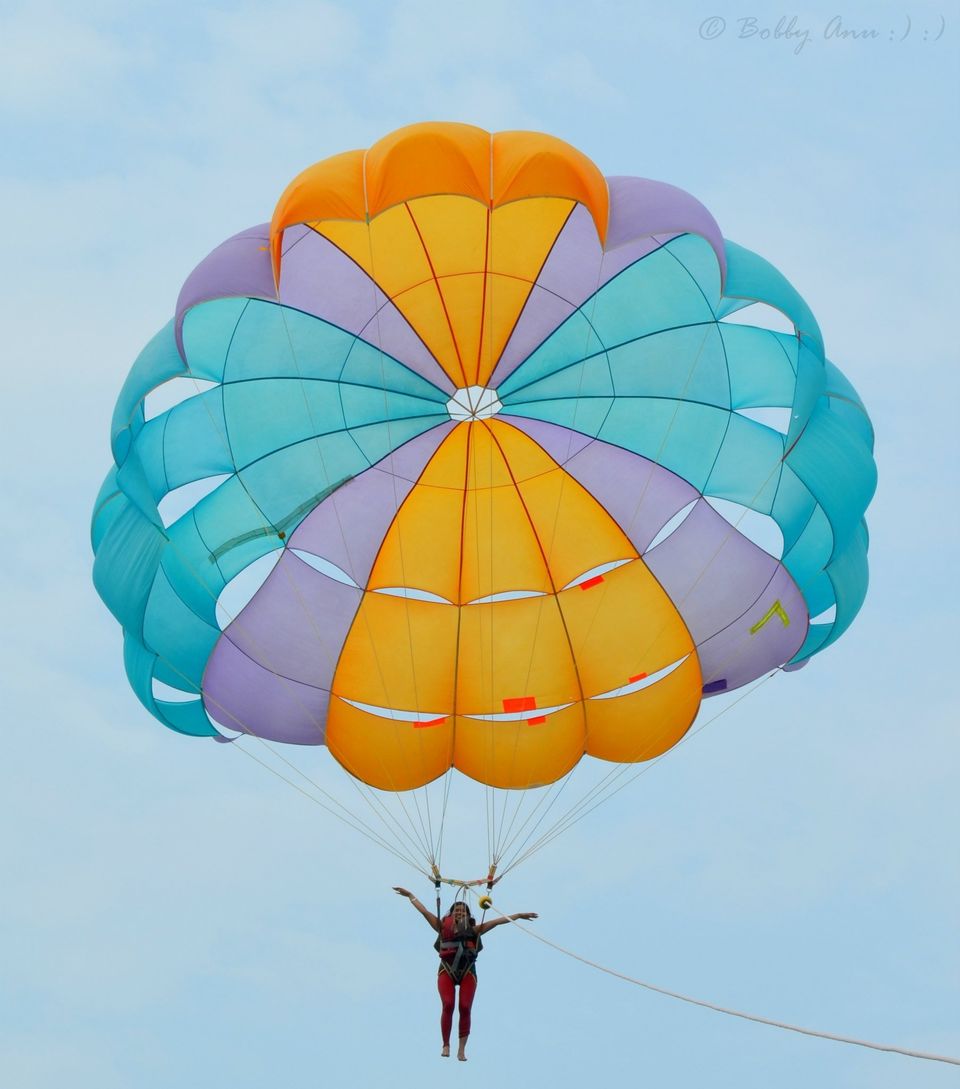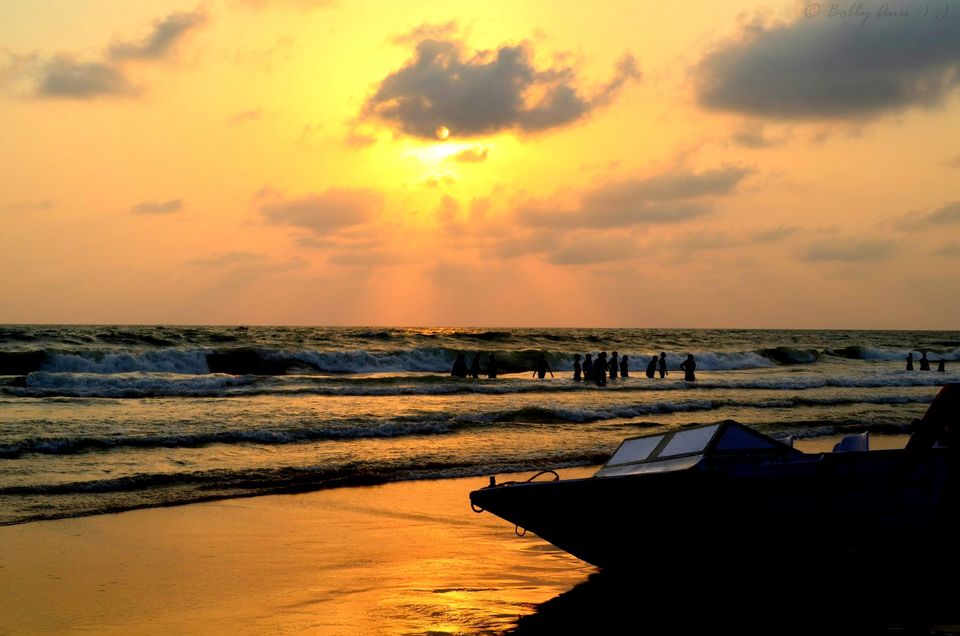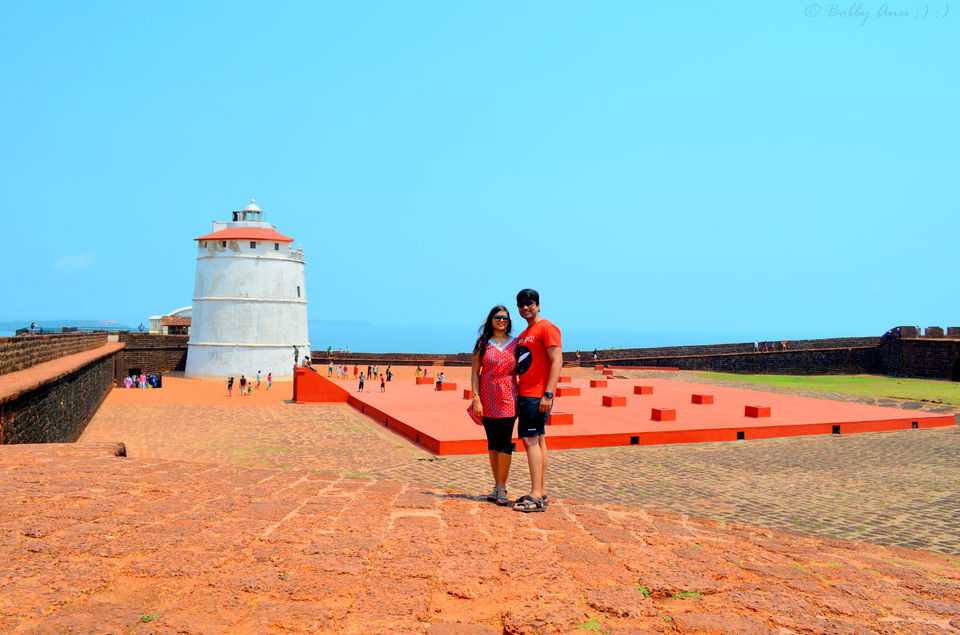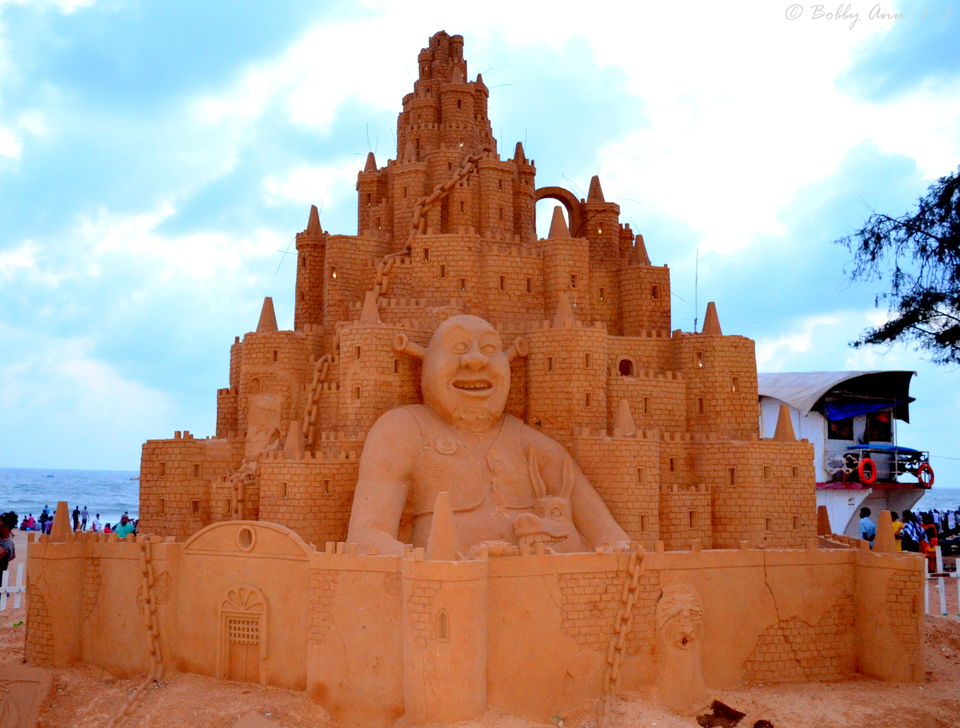 Goa - Place with one of the most beautiful Beaches in the world , famous for its beaches and places of worship. North Goa is more commercial and touristy whereas South Goa is with many private beaches and luxurious hotels. We preferred to go to North Goa for its most beautiful beaches.
We (Me & My wife ) picked up Goa to celebrate to our 1st Marriage Anniversary and it left us many beautiful memories.
Basic things to carry - Swimming Goggles, A pair of shorts, Sun Screen lotion.
Must Visit beaches & Forts to see in North Goa.
Anjuna Beach
Arambol Beach
Ashvem Beach
Baga Beach
Calangute Beach
Candolim Beach
Morjim Beach
Sinquerim Beach
Vagator Beach
Day 1 - Took an evening Bus from Hyderabad to Goa, reached Goa at 7 AM, reached our hotel just next to Calangute Beach, one of the famous beach in Goa.
Day 2 - Hotel people are so helpful and they arranged a Maruthi Swift for rent for 600 INR /day.
I would prefer to book a car / bike for rent in Goa, which is pretty cheap and available almost everywhere in Goa.
Fort Aguada - largest and the best-preserved Portuguese bastion in Goa and was built in 1609-12, to control the entry into the river Mandovi and to protect Old Goa from potential enemy attacks.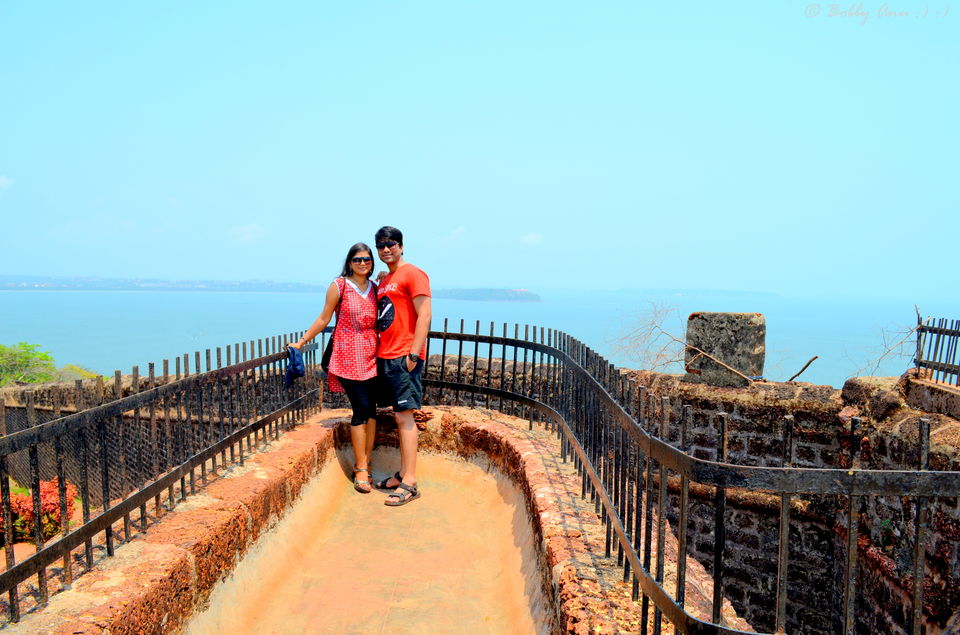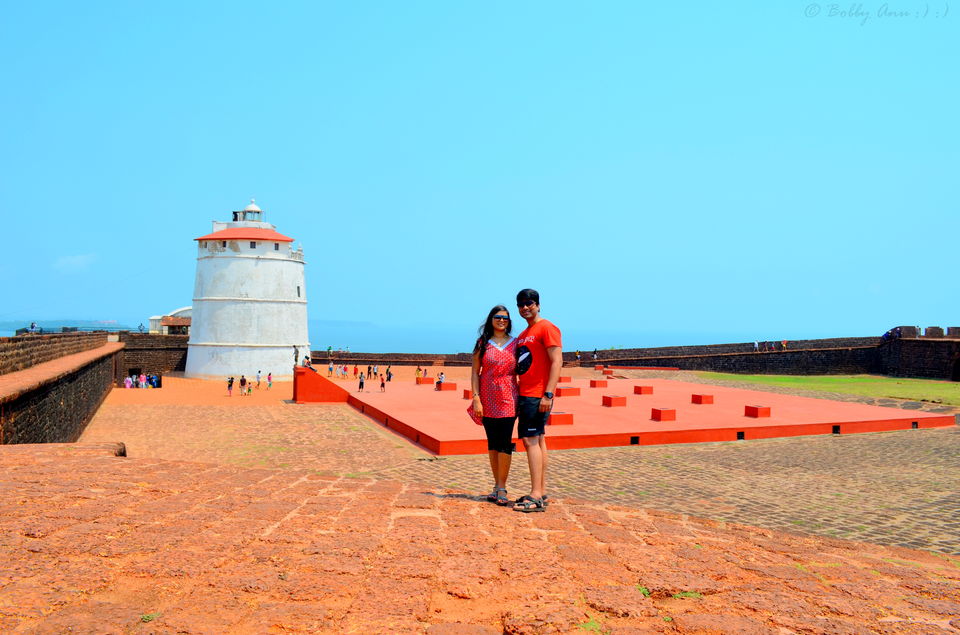 Candolim Beach - Beginning at Fort Aguada and merging with Calangute beach towards the end, it is one of the longest beaches in the state. Calm Beach with very less crowd.
Day 3 - Started with a short Jog from our hotel to Sinquerim Beach, which is just 4 kms to view the sunrise, but not so great though.
Excellent place to sit in the fort wall and enjoy the waves. There was calmness even in the sound of waves.
Finally, captured the glimpse of Sunset in Sinquerim and it was really Beautiful :)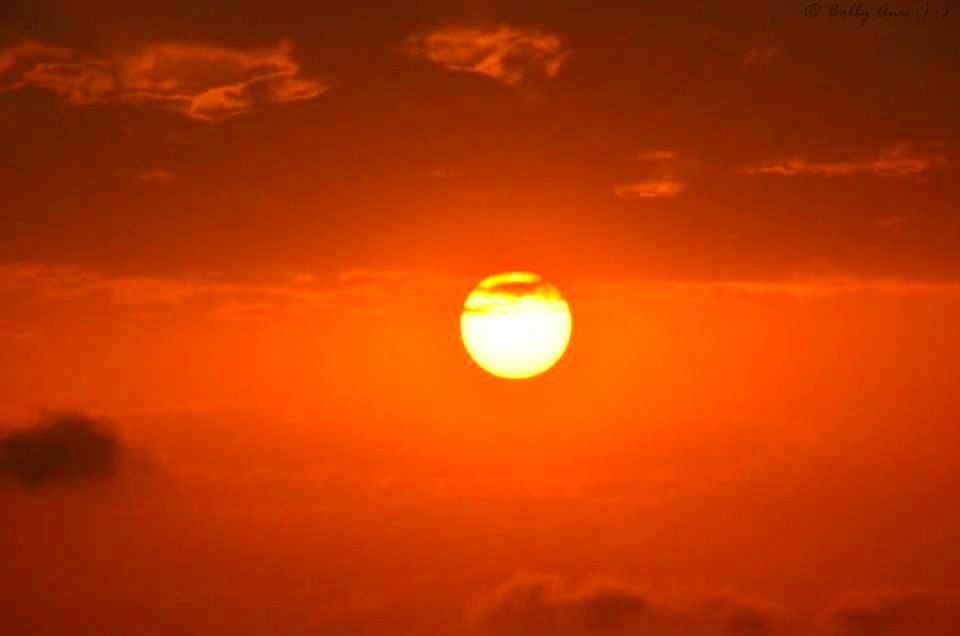 Another Beautiful View on the Fort in Sinquerim :) :)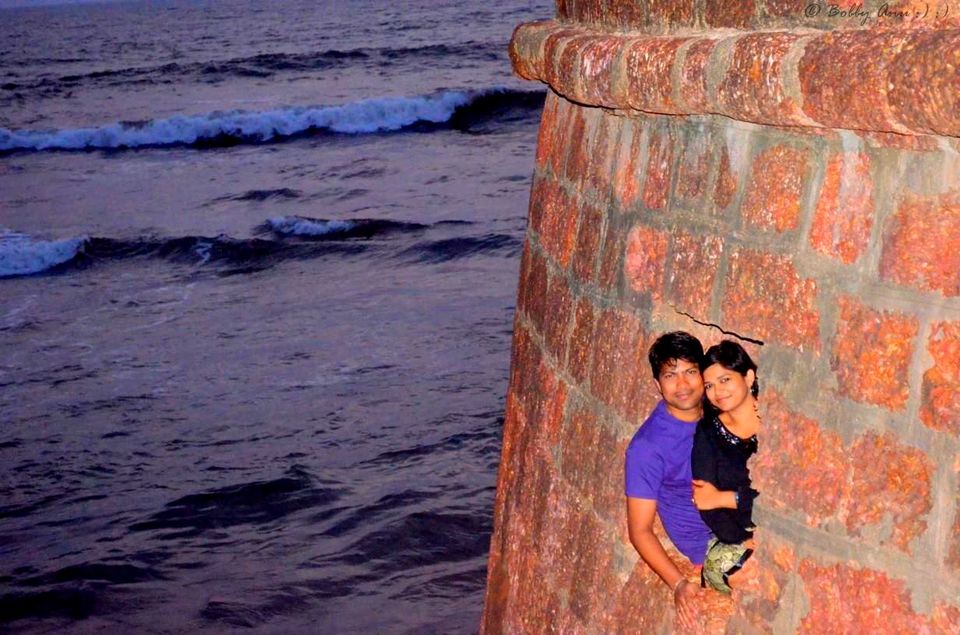 Vivanta Taj is just next to this Sinquerim beach. As view of Vivanta Taj from Fort Aguada.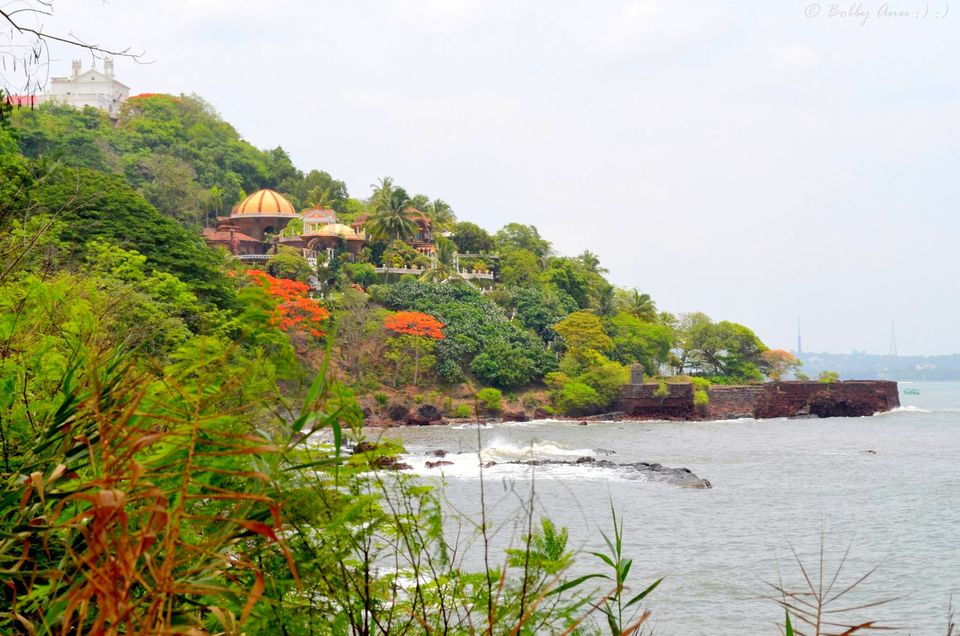 Sightseeing in Goa really doesn't planning and schedule, like we do in other places. Just take a pair of clothes and roam around.
Anjuna Beach - one of the Beaches of Goa, north of Baga and Calangute, and close to the South of Vagator and Chapora.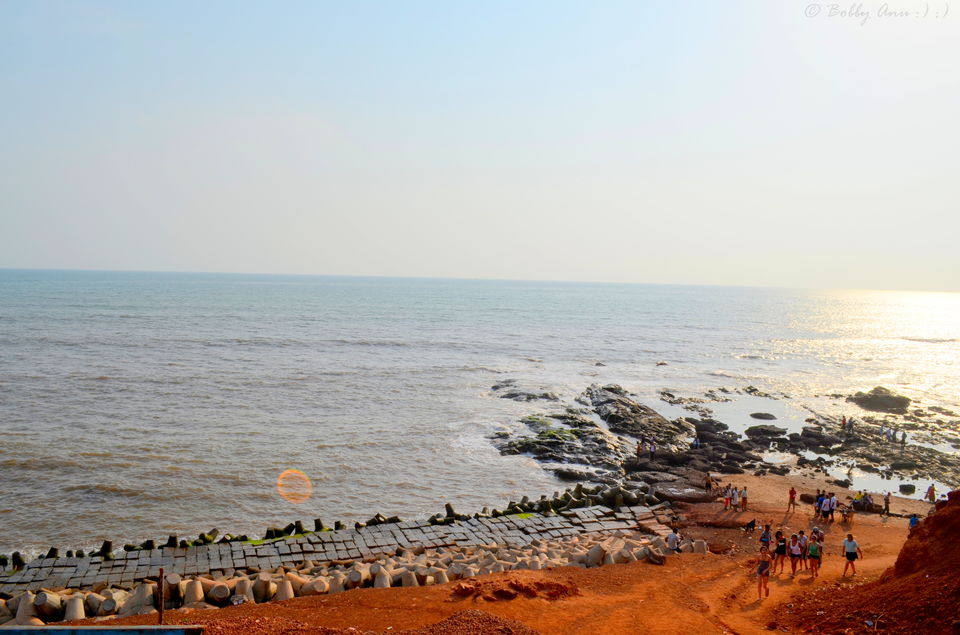 Day 4 - Chapora Fort - rises high above the Chapora River, The fort sits on a prominent position which commands views in all directions. It also has steep slopes on all sides.
Movie enthusiasts call this as Dil Chahta Hai Fort ;) ;)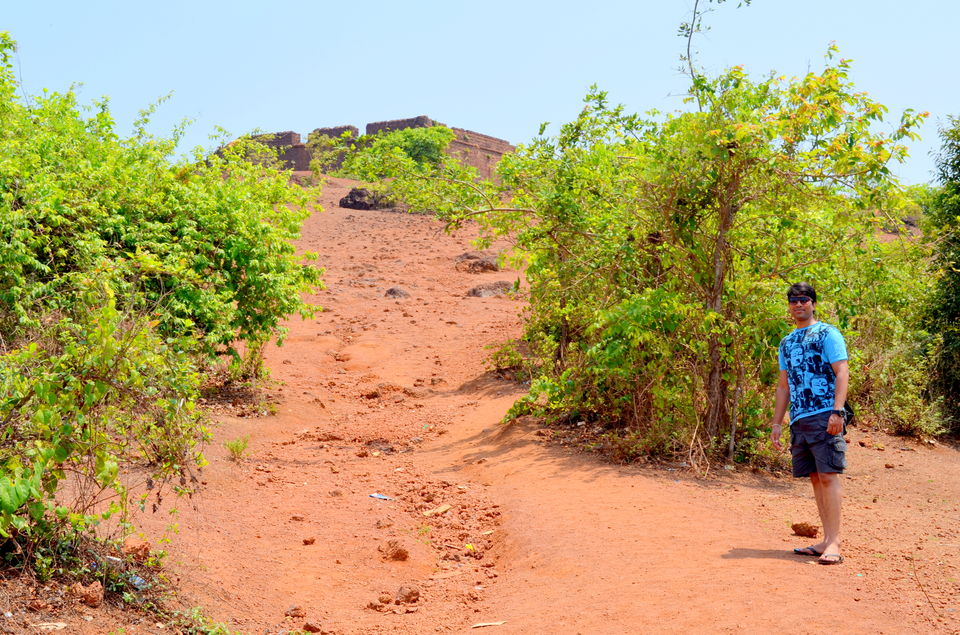 A beautiful view of Morjim beach from top of Chapora Fort.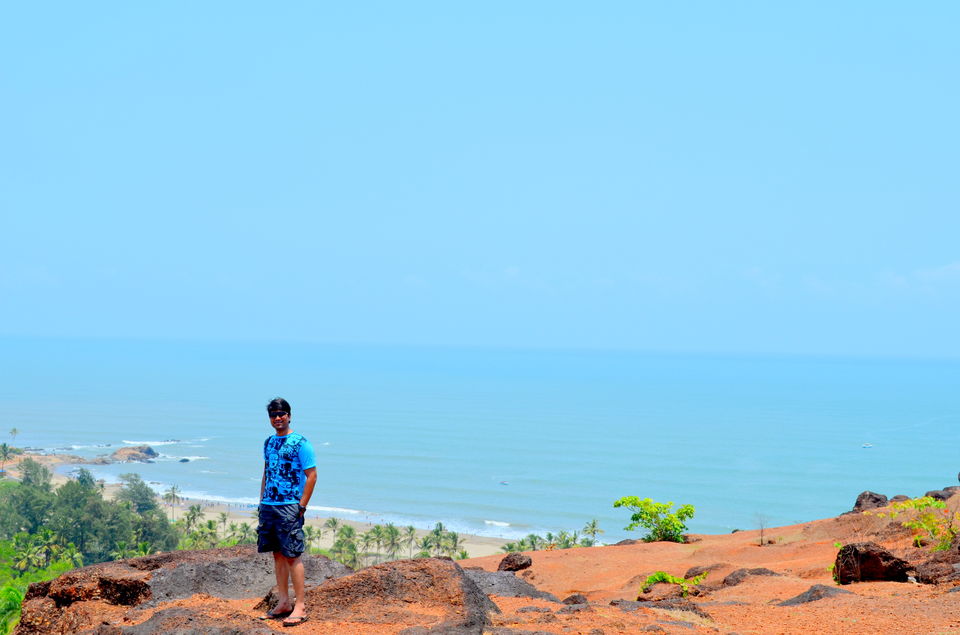 Baga Beach - Most Happening of all beaches and tourist destination in North Goa, The beach contains rows of shacks and fishing boats, and at high tide the beach is narrow and is also famous for lot of water sports.
A beautiful handmade Sand sculpture in Baga beach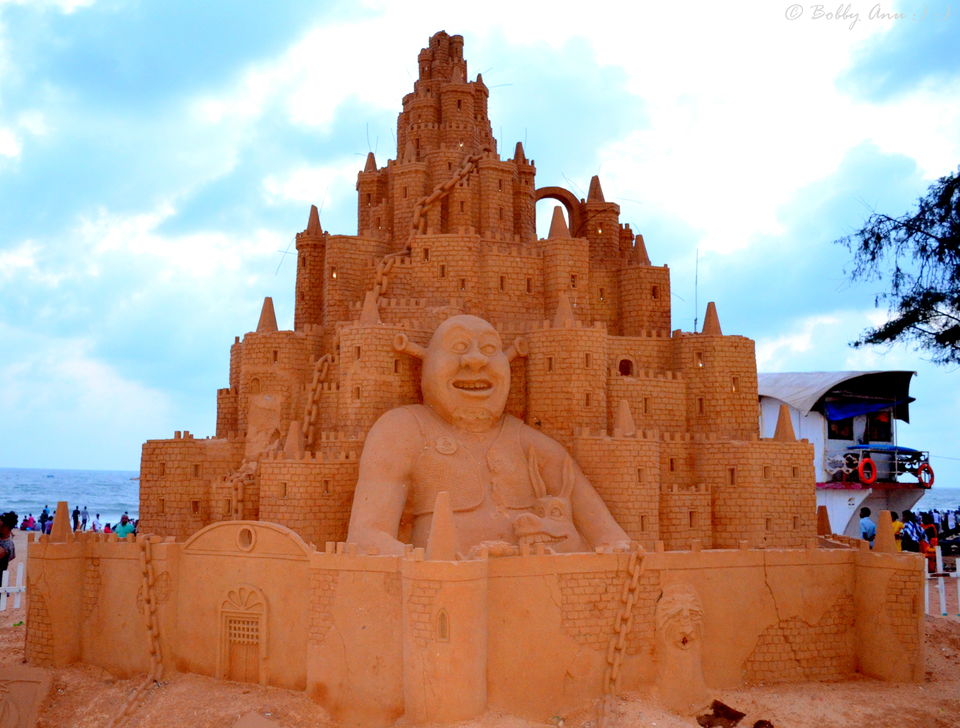 Parasailing in Baga Beach, it was so much fun and we were in air for almost 20 mins, as our boat is very less crowded and the operator was ready to take us long inside the sea for longer time.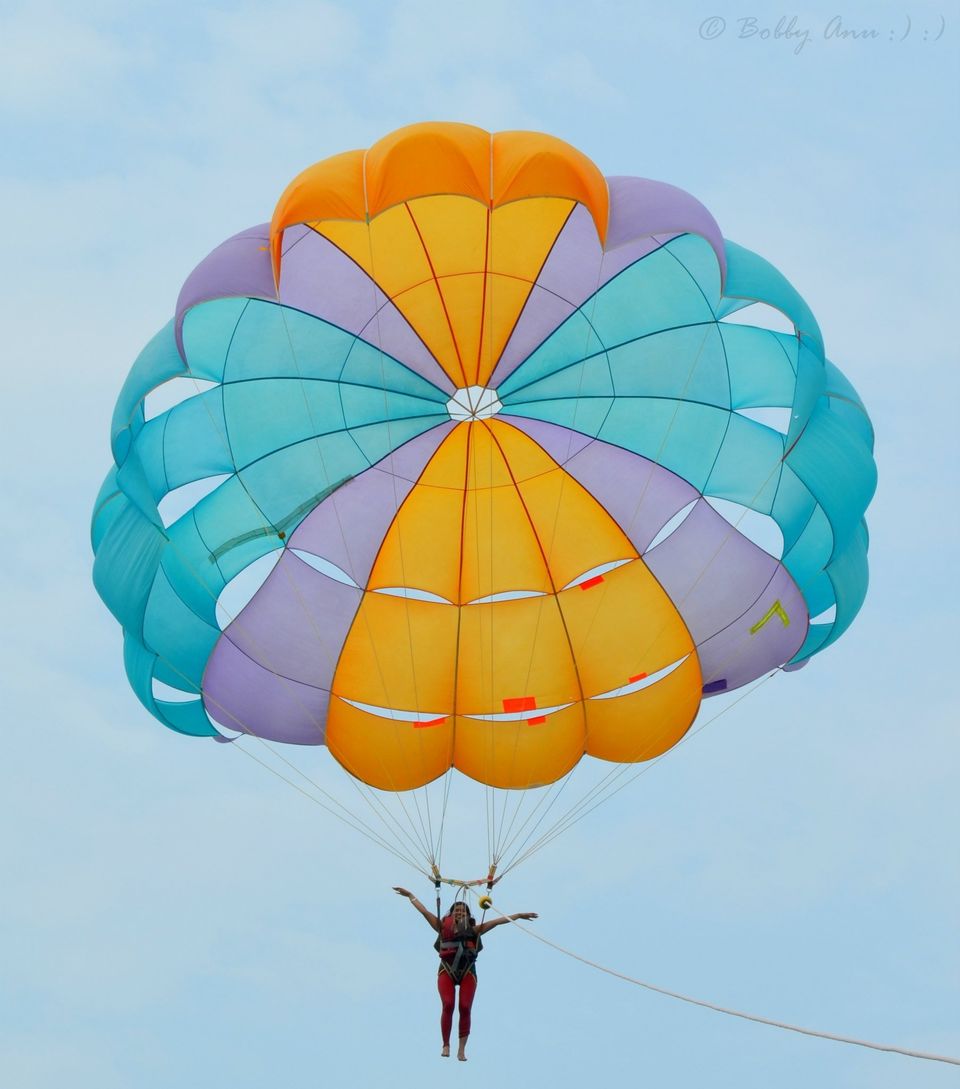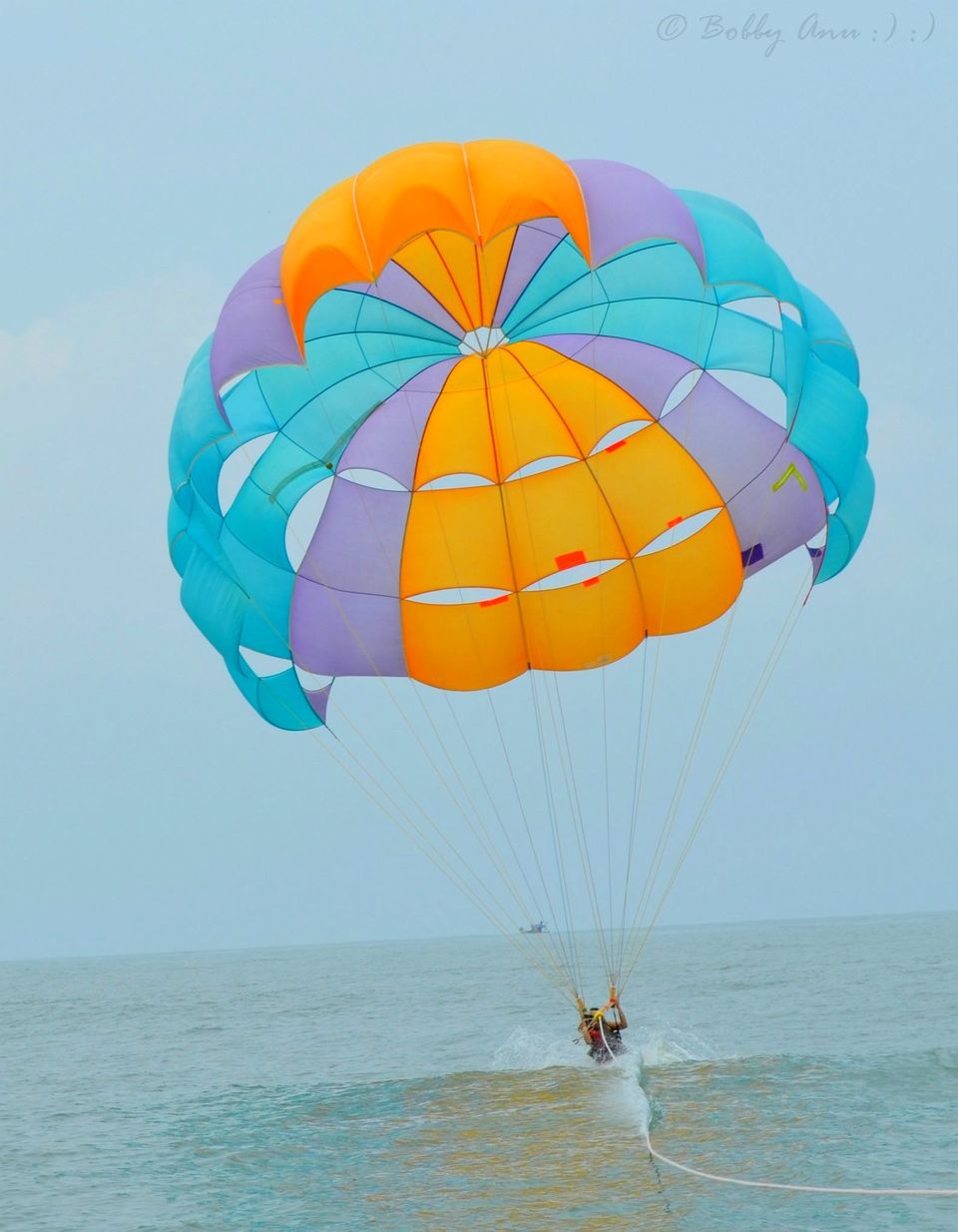 A beautiful sunset in Baga beach
Day 5 - Started to go to Ashvem beach (which is more famous for Movie shootings); Travel time is around 45 mins from Candolim
Arambol Beach - considered to be one of the most beautiful beaches in Goa. A short walk north off the main beach is a smaller beach with a "fresh water lake" close to the sea which has invigorating hot thermals, making it the perfect place to relax. The water here is a mixture of fresh water and sea water which made us to stay and enjoy in this Fresh water lake for almost 3 hours.
Another Beautiful evening with a sunset in Arambol.

Had a sneak peek of Morjim Beach & Vagator Beach beaches while returning from Arambol.
Day 6 - Finally, Its an end of our Beautiful Goa trip ; Took a return flight from Goa to Hyderabad.
We just didn't feel like leaving the peace and serenity that Goa provided us with. But we had to leave..just so that we could plan another trip very soon, perhaps in the monsoon!!