Here I was sharing an experience on my one day trip. Bhubaneswar, Konark, and Puri, these sites forms a triangle and popularly known as Golden Triangle of Eastern India.
We started our journey from Hyderabad to Bhubaneswar in Konark express [Mumbai - Bhubaneswar] at 8AM and reached Bhubaneswar by next day 04:30 AM. We hired a car at railway station itself to visit these sites. Started our journey to Konark and reached by 06AM. It was a wonderful experience in the early morning where the road was full of fog.
Konark:

One of the UNESCO heritage sites of the Indian subcontinent and a marvelous architecture of Eastern dynasties called as The Sun City constructed under the reign of King Narasimha dev Verma in 1250AD. Most of the temple was damaged due to the sand winds from the ocean whereas some parts were destroyed by the Bhakathayair Khan of Muslim dynasty. The temple was constructed in the form of a chariot with 7 horses and 24 wheels.The shrine of the temple was Lord Surya but the statue was not available now, it was preserved at a museum in England. The sculptures made on the walls of the temple shows different stages in our life. Every sculpture has its own identity.Here, we can find three statues of Lord Surya as Udayam Suryudu, Madhyana Suryudu, and Sayankala Suryudu considered as Lord Brahma, Lord Shiva, and Lord Vishnu respectively. In the entrance, we can find one basement with Southern hemisphere equinox and Northern hemisphere, Sun rays will pass through this place and land towards the door of the temple entrance. Temple main door would be visible symmetrically from these three gaps.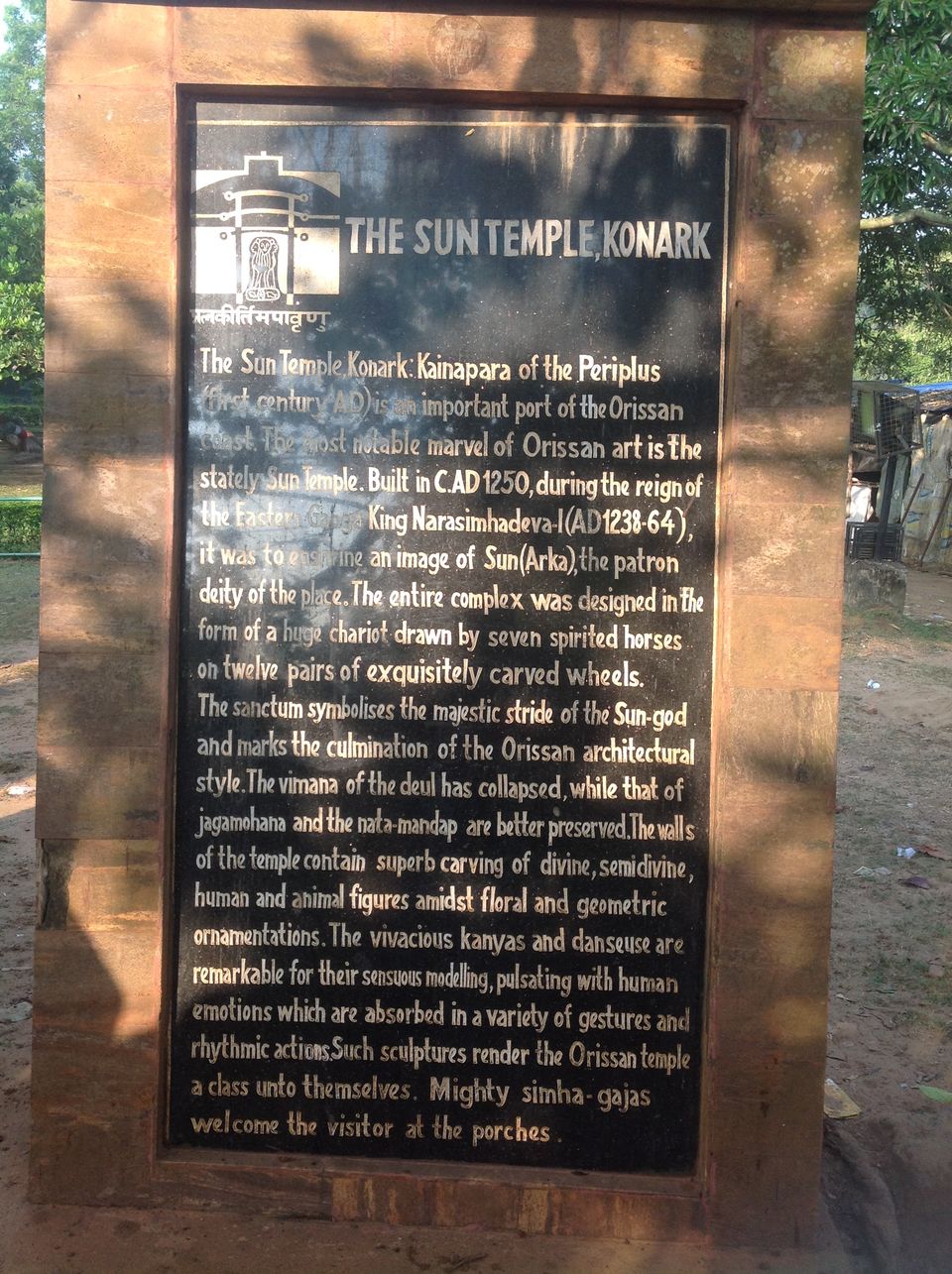 After that, we went to nearby beach Chandrabhaga and started to Puri through the east coast which was renowned as Marine drive. It was a 35KM road trip from Konark.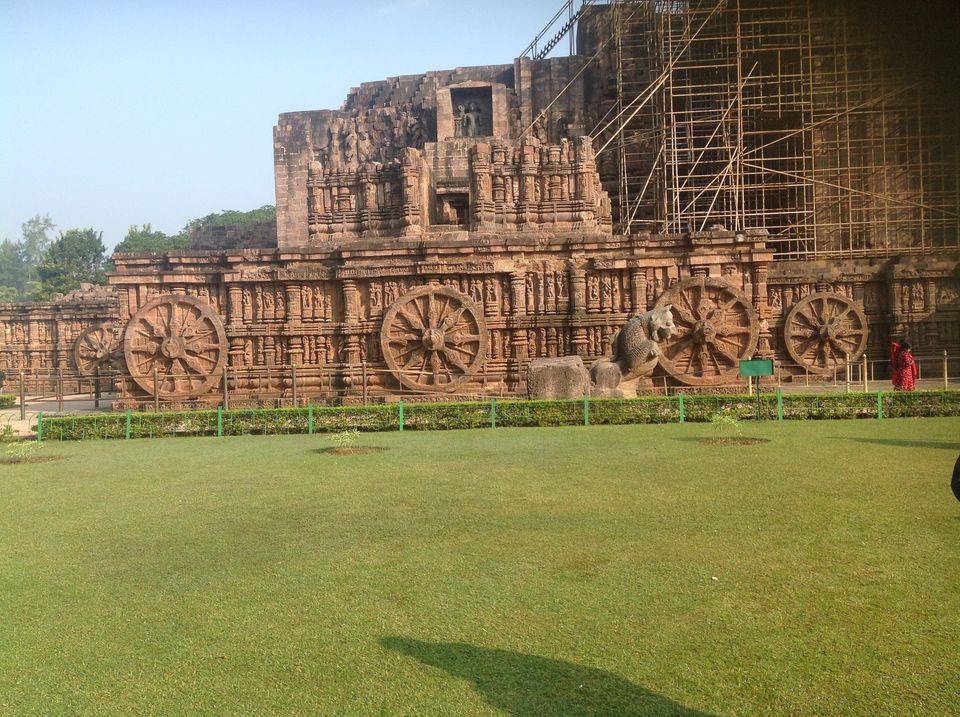 Puri:
One of the sacred Hindu pilgrim centers on the coast of Bay of Bengal and site of Chardham yatra, remaining three are Badrinath[North], Dwarka[West] and Rameshwaram[South]. Here the Lord Jagannath along with his brother Bala Rama and Subhadra worshiped. Three of these deities were not crafted completely. Every year Jagannath Ratha Yatra celebrated here and lakhs of used come here to celebrate this 9-day event and they will participate in pulling the chariot in the temple road. Mahaprasad offered inside the temple premises. We went to the beach of Puri and started to Bhubaneswar to catch our train.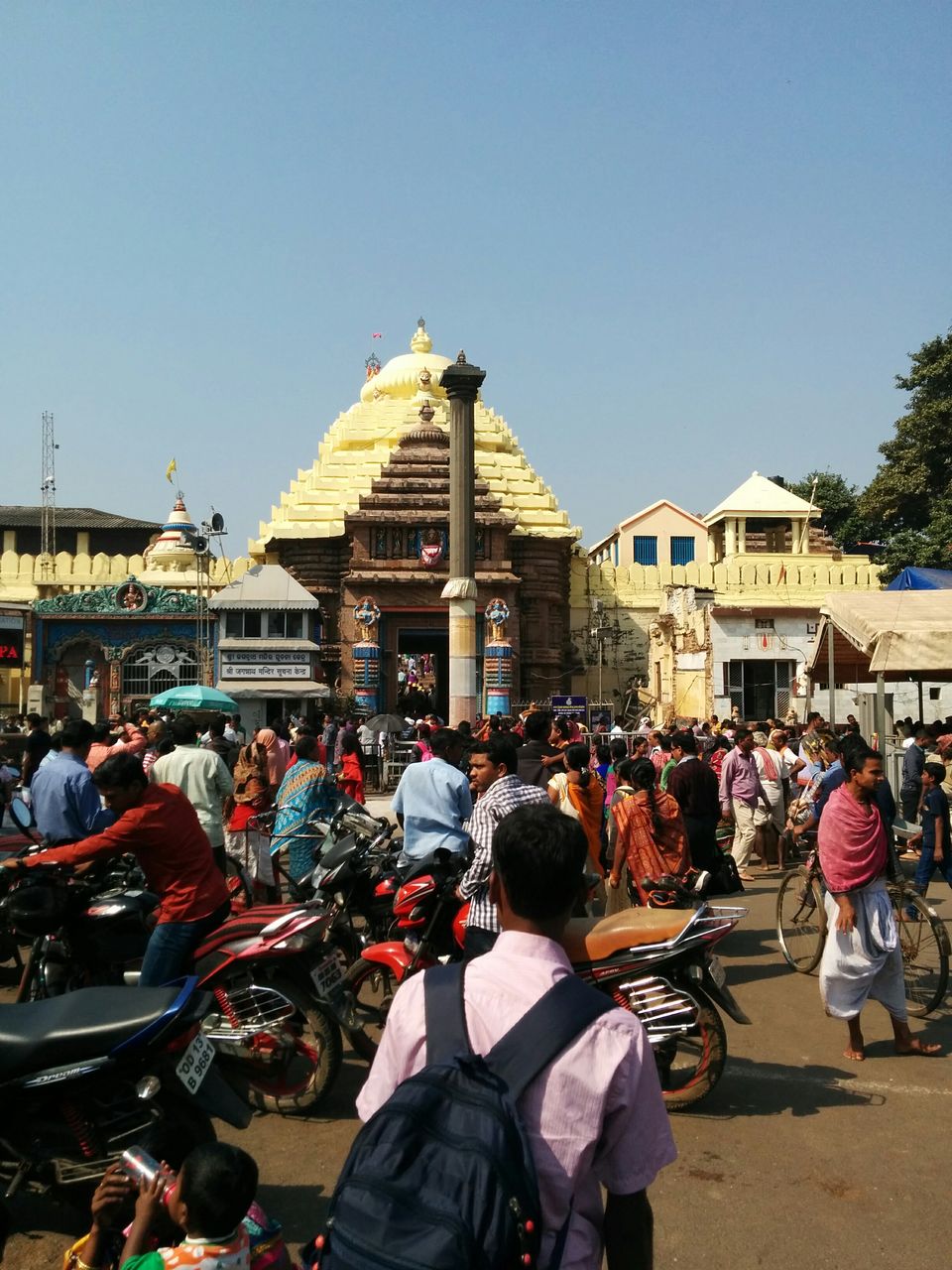 Bhubaneswar:
Temple city of India where there were more than 9 thousand temples of Lord Shiva exists. As we have to catch the train which was scheduled at 15:25, we have decided to visit a temple near to the railway station and famous temple in the town Linga Raj Temple. This temple was dedicated to Lord Shiva. But inside the temple premises, we can find a number of Shiva Lingas with Snakes around them.
We have reached to railway station and completed our lunch at Janahar in the station itself and caught the same train Konark express [Bhubaneswar - Mumbai].
People wants to go for this trip, make sure to take the guide with you for Konark Temple.
The budget of the trip would be 3000 -3500/- per head, if two persons traveling from Hyderabad if you opt for sleeper class.