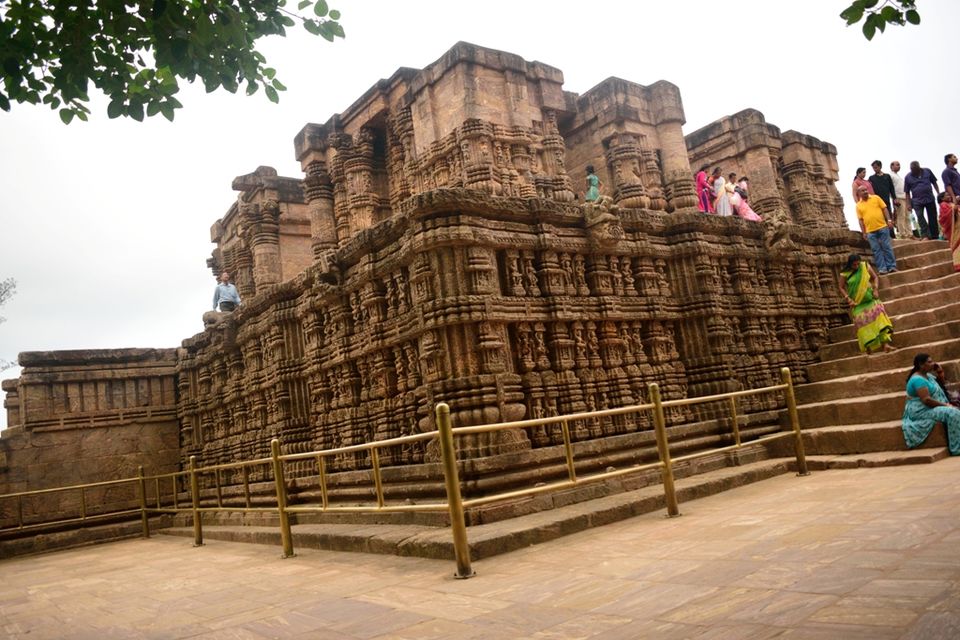 My last trip to Orissa was a combo of religious, historical and cultural. Golden triangle of Orissa i.e, Puri- Bhuvaneshwar-Konark rates among the top tourist destination of Orissa or I must say India.
I and my friend travelled from Hyderabad to Bhuvaneshwar via flight and reached at around 12:30 p.m. The first to do thing on my list was to have the glimpse of awestruck view of Konark temple. We took a local bus from Bhuvaneshwar and it took 3.5 hours to reach to Konark. When we get down at Konark, the street market of Konark welcome us and took us to Konark temple. We took entry ticket to the temple and hired a guide to understand more about the architecture. Our Guide, Rama explained us well about the functioning of the chariot wheels, which tells time in accordance with the sunlight. The temple provides a magnificent view.
Things to experience in Konark temple:-
1. The dance forms carved out of stone in Nat Mandir.
2. Structure representing the social life of ancient era outside the temple wall.
3. Facial expression of Lord Surya statue.
4. Architecture of temple representing chariot.
5. Wheel that shows time.
7. The lion over elephant sculptor that tells you to leave your ego behind.
8. One of the wheel which is used a symbol on 10 Rupee Indian note.
Things to shop at near konark temple
1. Crafts created out of shell.
2. Crafts created out of coconut foil.
3. Shop cashew as they are quite cheap here.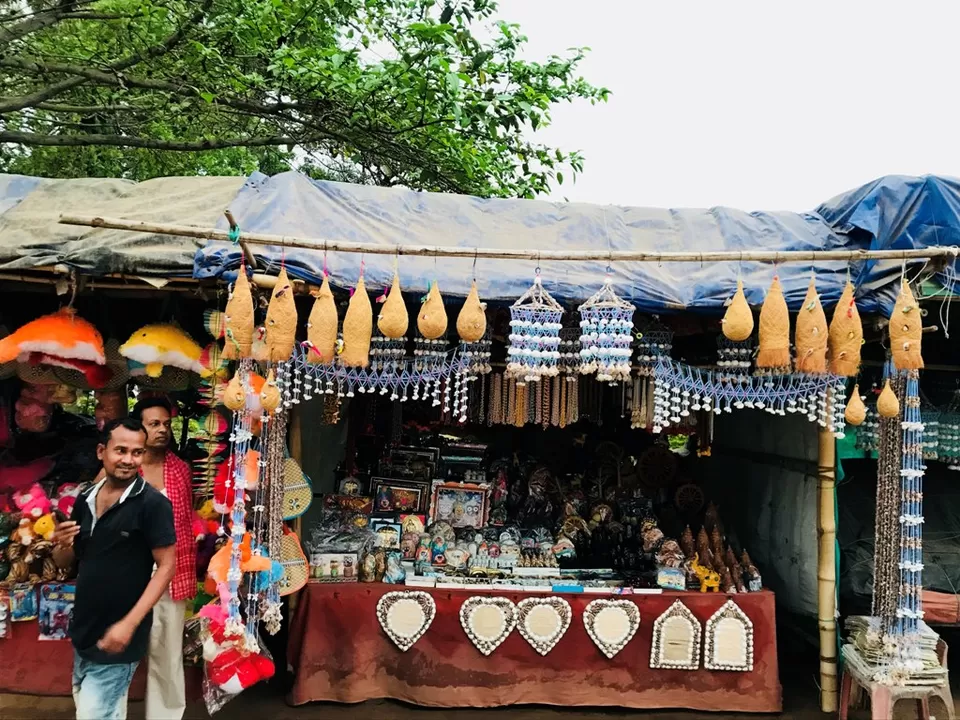 After our visit to konark we came to Puri and reached there by 9:00 p.m. Next day we wake up early in the morning to get the sight of Lord Jagannath and from their we book a auto rickshaw for puri sightseeing.
Places to visit nearby puri:-
1. Lokhnath temple
2. Raghurajhpur - the heritage village
3. Shakshi gopal temple
4. Puri Beach
5. Mausi Maa temple
Several things to experience in Puri temple
1. Enjoy mahaprasad at Anand bazar
2. Attend flag changing ceremony
3. Have a glimpse of temple kitchen
4. Experience the greedy pandas
Raghurajpur is a heritage village, having around 300 artisans, who have marvellous skills to draw pattachitra, tussar painting, palm leaves engraving.
Next day we headed back to Bhuvaneshwar for sightseeing. We visited the ancient Lingaraj temple, Raja Rani temple, Udaygiri and Khandagiri caves. We were not much interested in visiting zoo but my friends told that it is a good place to visit.
Top must visit place in bhuvaneshwar are:-
1. Lingaraj temple
2. RajaRani temple
3. Udaygiri and khandgiri caves
4. Zoological Park
5. Dhauligiri
We were back next day to Hyderabad but the art of Raghurajpur remains in my heart. You can check more about the Raghurajpur, konark temple, things to experience in puri and must visit places of puri at my blog
Frequent Searches Leading To This Page:-
diamond triangle of odisha, diamond triangle odisha, Golden Triangle of Odisha Tours, Affordable Golden Triangle Tour Package in Odisha, Hotels offers Odisha golden triangle