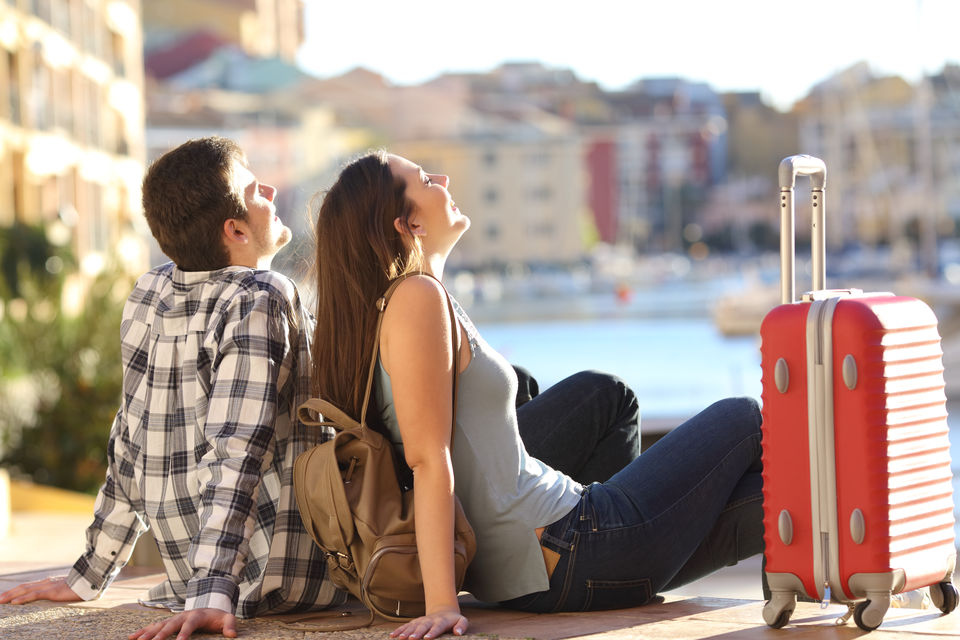 Travelling helps heal your soul alright, but sometimes trips also become unexpected ordeals. You might oversleep and miss a connecting flight or just forget to do the web check-in for your flight. During such stressful times, don't you just feel like a friendly personal assistant could help? If your answer is a resounding yes, then I just found the perfect hack that you can have on your phone at all times while you travel.
What am I talking about?
I am talking about a magical mobile app that a couple of my traveller friends, who had been using it for a long time, recently introduced me to – it's called Haptik. I was delightfully surprised to see how much it could do on my behalf while I travel so I can just concentrate on being an explorer. I only started using it a week ago and here are some hacks that the app has helped me with:
1. Finding cheap tickets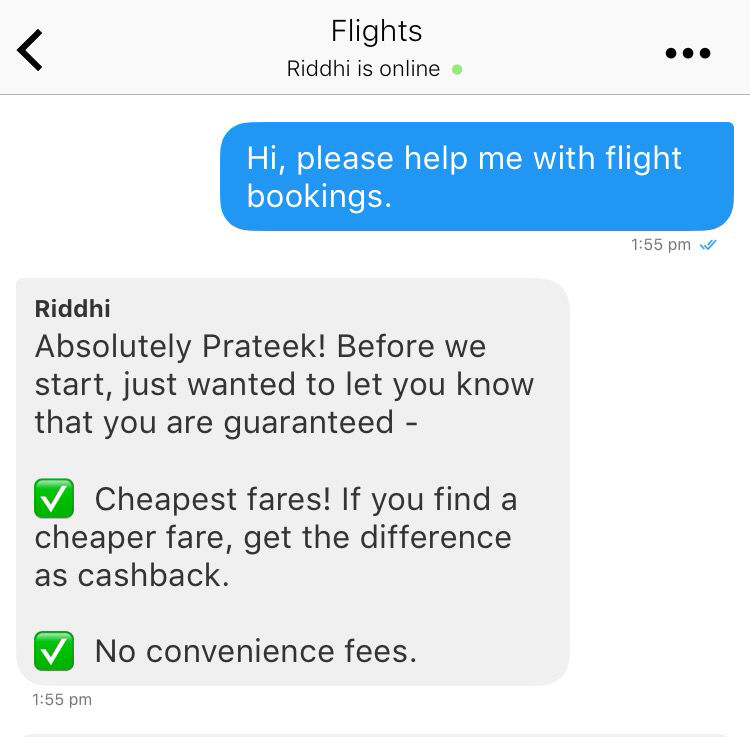 Once I choose a destination, finding the cheapest ticket is a top priority. The hassle is looking at 10 different places for the same. This mobile app actually guarantees the cheapest flight ticket or I get back 100% of the difference in amounts. So, it solves two issues for me – one, it saves me money by finding me the cheapest flight. Two, it saves me time I would otherwise spend on searching for the cheapest flight.
2. Wake-up reminder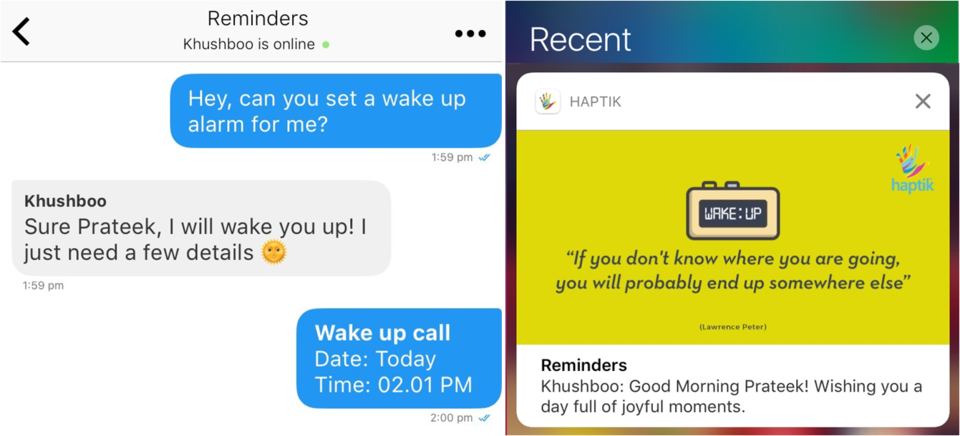 Earlier I had to rely on my girlfriend to do this for me, but now I have told her that I will become more responsible in my life so she need not call me anymore. What she doesn't know is that I've just assigned this responsibility to a mobile app, where a person actually calls to wake me up, so I don't miss out on any flights or anything else. Pathbreaking, no?
3. Seamless web check-in
Even worse than not being able to book cheap tickets is when I actually have the flight tickets, but forget to perform the web check-in, reach the airport late, and am not allowed to board the flight. What Haptik does is remove this human error altogether. If I book a flight on this app, the assistant shows me what seats I should pick and checks-in for me automatically. Even if I don't book with them, I can upload the image of my ticket and it will be done.

4. Flight status
I have lost count of how many times I must've called up the flight operator the last time my flight got delayed, when I was travelling from Mumbai to Delhi. It was a waste of precious time and mobile balance. Now Haptik can keep me regularly updated on my flight status so I don't end up stranded at the airport because of being too late or too early. Sigh. God sent!

5. Scheduling cabs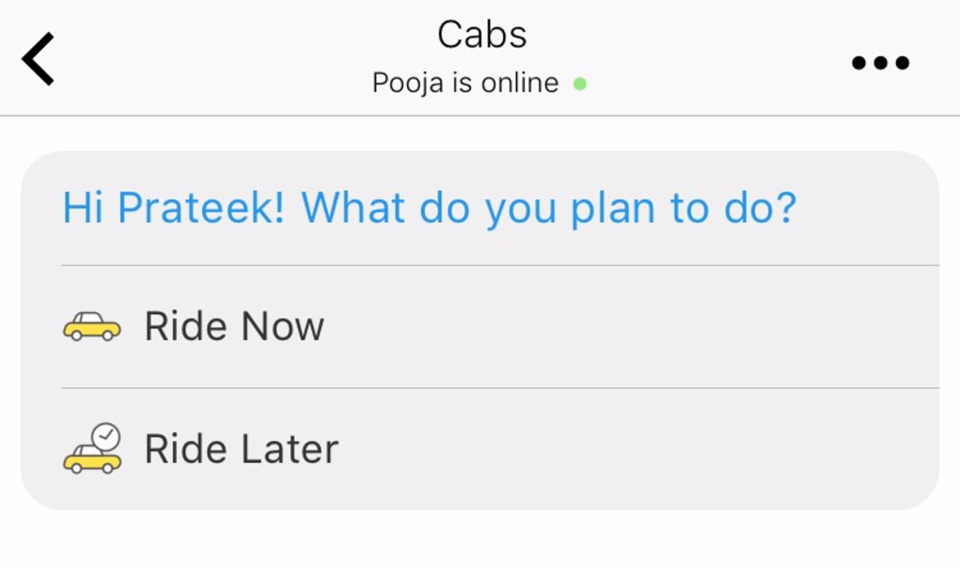 I can schedule cabs in advance on this app to match the time of my flight, and it does the rest for me. This way, I don't have to panic at the very last moment.
6. Nearby utilities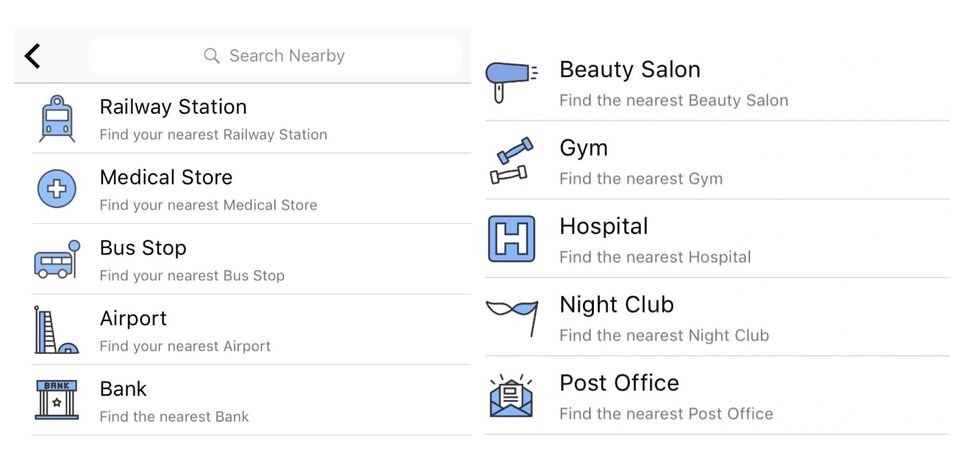 I obviously go to a new city to explore it, but I hardly have any idea of what is around me. Haptik tells me everything regarding that too; whether it's a restaurant, an ATM, bus stop, railway station, bank, beauty salon, hospital, nightclub, or whatever else – it ensures that I utilise my time to the fullest in the new city.

Do I recommend Haptik?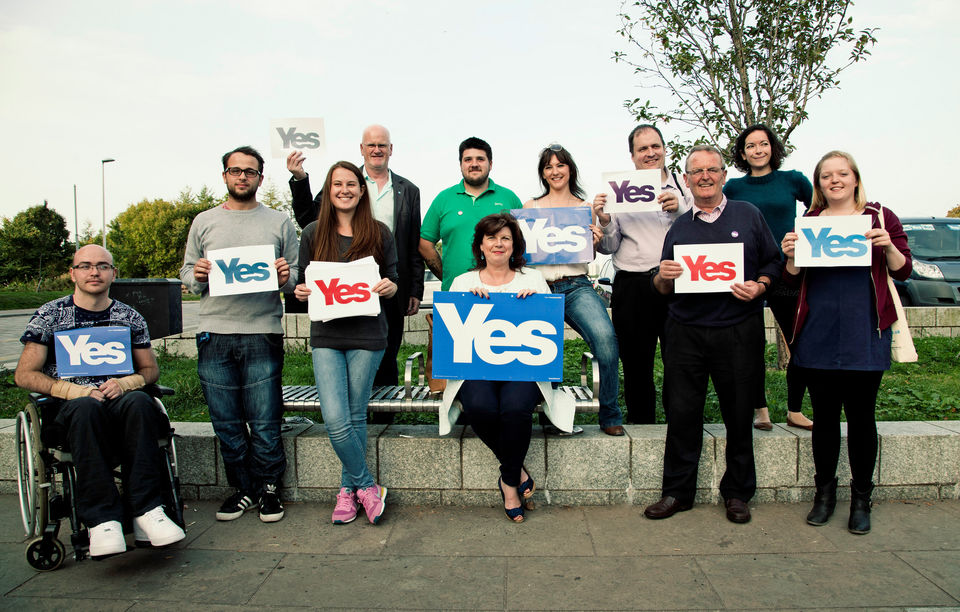 Hell yes, I do! It can save travellers a lot of hassle by taking care of a lot of major and trivial issues, that otherwise eat up a definite chunk of their time. I've even started calling Haptik my personal travel assistant, because funnily I conversed with this mobile app more than I did with any of my family or friends during my recent trip to Himachal Pradesh.

Any other cool thing about it?
Yes. I downloaded this app absolutely free of cost from Google Play Store, and it's also available on Apple iTunes. Another thing about Haptik is that there's somebody available to help whenever I drop in a message. Trust me, I've tried it at 4am too. So, it's safe to say that these guys are accessible 24x7 all across India.

I know for a fact that this hack will be extensively used by a bunch of fellow travellers so if any of you do download the app and use it, let me know how your experience was in the comments section below.
Cheers to more travelling and less planning!
In association with Haptik.

Frequent Searches Leading To This Page:-
haptik app, haptik app offers, haptik app referral code, haptik app download, haptik app customer care number, haptik app contact number