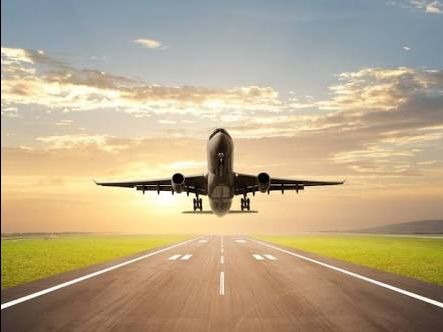 Hey Everyone,
One of my most frequently asked questions is how to save money on plane tickets.
I want to go to Europe but flights are too expensive! What do I do?
I hear it over and over again, so today I'm going to teach you how you can save money on your next flight.
When flights represent the biggest part of your trip expenses, finding that hidden deal is more important than any other part of your trip. Luckily, there are many ways to avoid being the person on the flight who paid the most.
There are many reasons why flights are expensive. Limited competition and years of slashing routes and capacity means planes are flying full. Fuller planes means less incentive to reduce fares. And, though oil prices have fallen substantially, airlines aren't going to lower fares, because for the first time in a long time, they are making money and don't want to stop!
But that doesn't mean the deck is fully stacked against you. Every day, the airlines release thousands of killer deals — from mistakenly published cheap fares to normal deals to slashed prices to compete with another airline. I've seen tickets to Europe from the U.S. as little $200 round trip! Cheap fares are out there if you know how to find them.
So how do you find them? Use these seven tips!
1. Be Flexible with Your Travel Dates
If you are not flexible with the dates you want to fly, you will never be able to find a cheap flight.
Airline ticket prices vary depending on the day of the week, time of year, and upcoming holidays, such as Christmas, New Year's Eve, Thanksgiving, or the Fourth of July. August is a big month for traveling around Europe so airline tickets tend to be higher that month. Everyone wants to go to Thailand in December and January. If you zig when others zag, you are going to find better deals.
Moreover, it's always cheaper to fly during the middle of the week than on a weekend, because most people travel on the weekends and airlines hike their prices as a result. Early-morning or late-night flights are also cheaper because fewer people want to travel then.
Be flexible with your dates and times. When you are dead set on a certain day or time, you're limited in the deals you will find.
The difference of a day can mean hundreds of dollars in savings.
2. Be Flexible with Your Destination
Instead of going to a place with an expensive flight, fly where it's cheapest. The best explore options comes from Google Flights. This is my starting point whenever I'm looking to travel with no specific destination in mind. If you are flexible with your destination (i.e., anywhere but home), this is a great way to start researching where to go. I can't recommend this enough!
3. Fly Budget Airlines
Years ago, if you wanted to fly between continents, you were stuck with traditional expensive airlines (i.e. Lufthansa, Thai, JAL, American, British, Qantas, etc). That's no longer true. Budget airlines now service many long-haul routes, making it possible to bounce around the world for very little money. Norwegian Airlines allows you to fly to Europe and Bangkok for about $250 each way. WOW air is introducing cheap fares to and from the United States. Air Asia offers crazy-cheap deals around Asia and Australia for as little as $100 each way. Indian and Middle Eastern airlines offer cheap flights throughout the subcontinent and Africa. Many times, these low-cost airlines offer no-fare tickets — you pay just the taxes.
You get fewer perks on these airlines, but you can save a bundle in ticket costs. Be sure to check out how far the airports are from the city center — sometimes transportation from the airport to the city can actually make a budget airline ticket more expensive. However, in general, these low-cost budget airlines are a dream, and I tend to use them for all my non-overnight flights.
4. Remember, Not All Search Engines Are Equal!
Whenever most Americans do a web search for airline tickets, they tend to search big sites like Expedia or Orbitz. These sites either work with or are owned by the airline companies and don't offer unbiased fares. Moreover, many sites don't list budget carriers because those airlines don't want to pay a booking commission.
The best search engines are the ones that have no affiliation with any airline and make their money via advertising, not bookings. But there is no perfect airline search engine. Even the best have their faults.
While it's always good to have a starting point, you need to search more than one website in order to ensure you are leaving no stone (airline or deal) unturned. You don't need to waste hours searching every website but definitely search more than one.
My top two are: Skyscanner andMomondo.
5. Take Advantage of Student Discounts
If you are a student, there are many discounts available to you. Check out STA Travel and its search engine. You can find flexible student tickets on its website and at agency stores. I used them for a $400 ticket from Athens to Bangkok when normal prices were around $600. (Another good company for Australians and New Zealanders is Flight Centre, which also often has great student deals. If you're Canadian, check out Travel Cuts for deals.)
Even if you aren't a student, these companies offer regular flight deals and are worth checking out.
6. Travel Hack!
This is the greatest way to get cheap flights. Airline rewards programs are a great way to get free flights, free upgrades, and free companion tickets. No matter how often you fly, you should be registered for the airline's reward program so you can grow your balance over time. For example, if I fly Singapore Airlines, I can earn United Airlines miles because they are partners. I do the same if I fly Air France and use my Delta rewards account. This way I am always earning miles when I fly. (However, if you aren't from the States, simply use an airline from your home country that is part of these alliances.)
Moreover, there are a lot of other ways to earn miles even if you aren't jet-setting around the world all the time:
Shop at member stores - All airlines have special offers for large consumer companies such as Gap, Apple, Best Buy, or Target. Shopping at these preferred stores will earn you 2-4 miles per dollar spent, though sometimes there are deals for up to 10 miles per dollar spent. The products don't cost extra, so you only win. I do all my shopping through the airline partners simply for the extra miles. Use the site Evreward to see which program is offering the biggest bonuses so you know where to shop.
Watch for special offers - I sign up for newsletters because they often feature offers not found on an airline's website. This could be triple miles on a selected route. American Airlines once gave away 1,000 points for installing a shopping toolbar into your web browser. These bonuses don't go into the high tens of thousands, but you can get a lot over a long period of time by doing virtually nothing.
Put everything on the card - I pay nothing in cash. I put everything on my travel credit card — from Starbucks to phone bills. My total monthly spending, including my business expenses, is about $3,000 per month. That's 36,000 miles per year (a free flight to Europe) just for doing nothing special.
In the movie Up in the Air, George Clooney's character said, "I don't do anything if it doesn't benefit my miles account." Think like that.
7. Book When You're Ready!
While the best time to book is 2-3 months before your flight, if you are ready to book, book that ticket now. Many flights will show you historical averages. If your flight is within $50 of that average, book. Don't wait. Book. The longer you wait in hopes of a deal, the more likely you are going to pay! Just like the stock market, you can never game airline prices!
****
So where do I start? Who do I use? I always begin all my flight searches with a Danish company called Momondo. Out of all the companies I've mentioned, it is by far my favorite because it searches the little websites, airlines, and routes no one else does. I start there and suggest you do too.
I hope that helps demystify finding cheap tickets. If you have any questions, ask me. I'm here to help get you cheap flights and travel more!