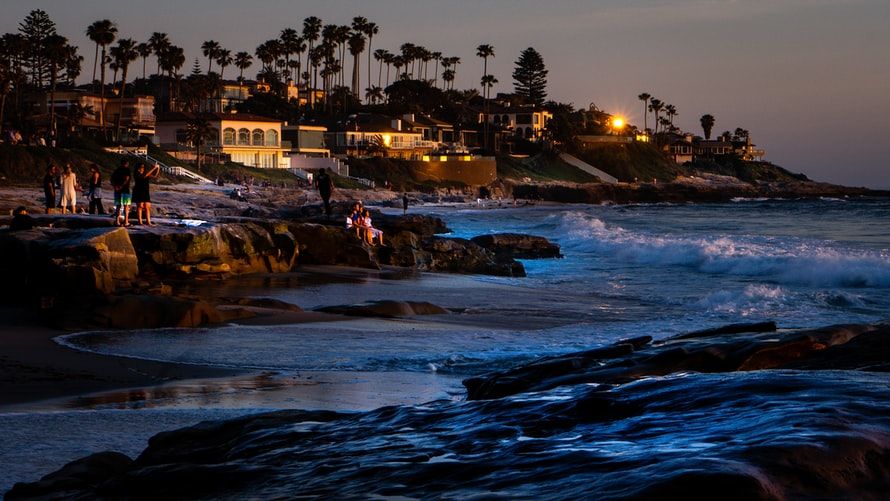 While many of us were crying over all the cancelled travel plans, this family from Ghaziabad had the best sojourn in Goa during the nationwide lockdown. Like many of us, the Mukherjees planned to go on a vacation right before their teenage daughter resumed the new session at school. Little did they know that an adventure of a lifetime was waiting ahead for them.
Mr. Joyjeet was excited about the trip as her mother, who underwent a knee replacement surgery last year, was also accompanying them on the trip. He is a travel junkie who has visited Goa over 12 times in the last decade. Everything was going as per the plan until COVID-19 knocked on the door. A holiday that was supposed to last for 10 days stretched to 65 days !
As fate would have it
Their flight was scheduled for March 21st, and after overcoming a few inhibitions, the family of four headed out from the National Capital, just a day before Janta Curfew. They landed in Goa only to realise three days later that COVID-19 was spreading too fast and things would not be the same in the next few days.
Amid all the chaos, Joyjeet booked a flight to fly back to Delhi and rushed to Goa airport, only to find out that the flight had been cancelled without any prior intimation. He recalled how chaotic the airport looked as many passengers were left stranded and couldn't find a way to go back to their hometowns. A cop at the airport helped the Mukherjees to book a cab that dropped them back to their rented apartment.
The beginning of the lockdown
Joyjeet admits to having a rush of mixed emotions on hearing the news of lockdown. For him, it was much better to be in Goa instead of Ghaziabad during this time. Fortunately, the Airbnb apartment they were staying in had a kitchenette, and Mukherjees had nothing much to worry about. They were at a very comfortable place with access to all facilities, and work and studies carried on as usual.
Joyjeet revealed that his mother, wife, and daughter are very fond of each other and so it was quite easy for him to keep a balance between the three generations of women.
Food makes everyone happy
Joyjeet is a corporate trainer, food-and-lifestyle blogger and musician. He believes that choosing an Airbnb with a kitchenette was the best decision as it kept things sane throughout the period to a large extent. And his interest in food made the lockdown easier for his wife, daughter, and mother too. Being a food blogger Joyjeet has a knack for cooking and every day he would whip out fancy dishes for his ladies.
One can tell how passionate Joyjeet is about cooking just by looking at his Facebook profile. From Goan-style chicken cafreal to tiger prawns cooked in Bengali mustard sauce to a variety of special vegetarian meals for his wife, he's tried his hands on everything.
About the shooting holiday budget
Mukherjees hadn't planned their budget for this extended vacation but it didn't burn a hole in their pockets either. Thanks to the budget-friendly Airbnb apartment and home-cooked food they had during the entire lockdown. A 65-day-long vacation costed them around 2.5 lakh rupees. They now have to cancel their plans for a vacation in Vietnam, which anyway would have to be called off seeing the current situation around the world.
Well, in the end, they are happy that they lived lavishly, stayed at a luxurious apartment, and enjoyed a lot of home-cooked seafood. It was also a great time to spend time with the family as they bonded over trips to the beaches at Arambol and Morjim, photoshoots, long drives, and much more.
Not so chill after all
And while there's nothing that this family regrets, there were some anxious moments for sure, Joyjeet's 73-year-old father and pet labrador, Chica, were alone at their home in Ghaziabad during the lockdown. They were worried about him managing everything on his own as maids were also on leave. The lockdown also kept extending and flights were not resuming. His father, however, braved everything and managed things on his own.
Blessing in disguise
Visiting Goa during the lockdown has been a big revelation for Joyjeet. Joyjeet, who had been to Goa 12 times before, says he hasn't seen Goa like this before.
The mad rush, loud music, crowded beaches everything suddenly vanished to reveal the true beauty and tranquillity of Goa. And nothing stops Goa lovers like him from planning the trips again.
Explore the best of travel inspiration on Tripoto Instagram!
Sign Up now and get the latest travel updates from Tripoto straight to your inbox!