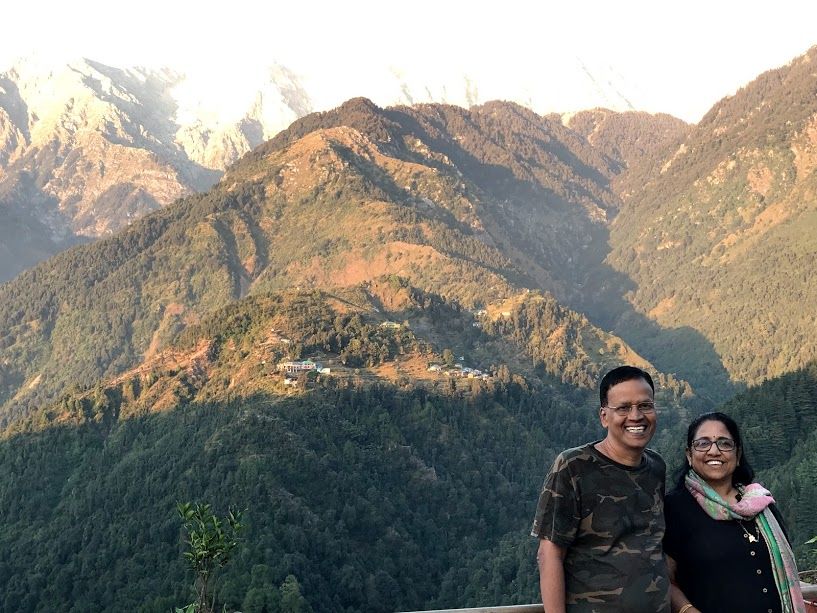 Like all the other parents, they retired after a full 40 years of working career. My appa grew from a bank employee to the COO of a company in 40 sincere and hardworking years. His banking career has taken him from a small village called Rajapalayam to corners of Tanzania. Being a banker's family, we have always traveled around India because of the LTC benefit. Well, who doesn't love to travel?
But after all these years of working really hard, my parents when they retired, didn't know what they could reward themselves with. They have a house, they travel often to the US because my brother lives there.
So this time, they wanted something special. Something more than just a trip to a beautiful city. Guess what they did? They took staycation to another extent and left their home in Mumbai and went to a village in the corner of the country set on the foothills of a range in Himalayas and stayed there for a month. We, my brother and I, planned this whole trip for them and made sure the place they stayed had everything they needed and yet affordable. We wanted a place that's not inside a city, but it had to be close to a city. We wanted a place that has a great view, a place which has a kitchen (my mom loves to cook and my dad is diabetic and with that comes his dietary restrictions) and a place that involves not hard trekking.
We found this beaaautiful place in a village called Naddi, which is 15 mins from Mcloeadganj. This studio apartment has a tiny kitchen, a cute bedroom and a clean loo. It has a stunning balcony facing the mountain ranges. We contacted the host and my mom wrote to him. So before I go further, let me tell you a little about my mom. She is a writer and has published one and in the process of publishing another book. She has a little blog called Spice Of Life where she writes about her journeys and little stories she comes across. It's very simple and real and it sometimes embarrasses me and my brother but well.. :) The host cleared all of my parents doubts and welcomed them to his home in Naddi Village.
Someone in a cafe told them about paragliding. My parents found the right agency who could take them to bir billing and for the first time, tried paragliding. It was an absolute hit with them! The loved the view, the feeling of gliding between the mountains.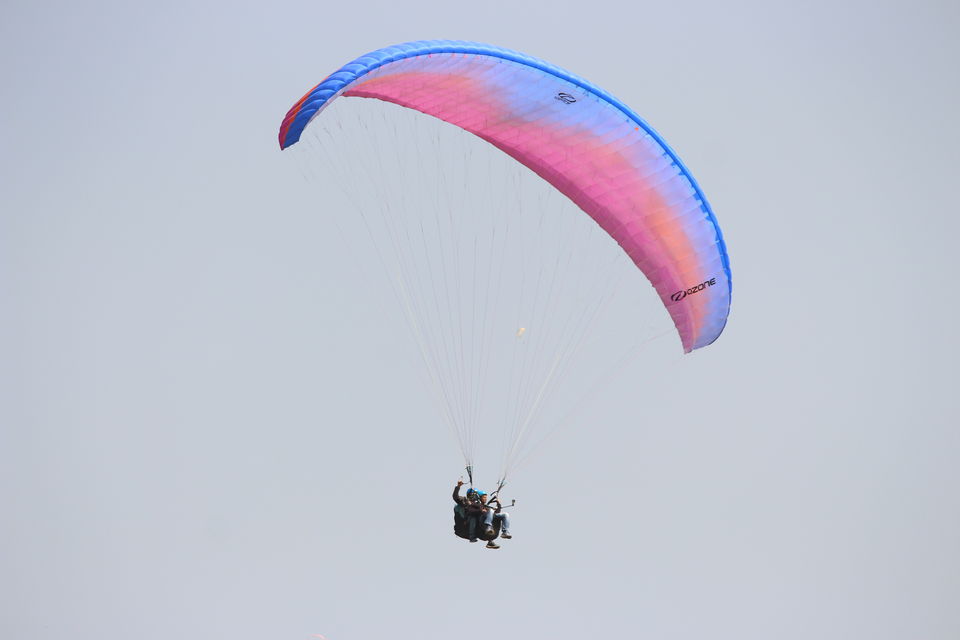 My mom was very excited about the gorgeous balcony and how she can complete her book sitting there. Incidentally her new book is set in Himalayas too.
On a beautiful Tuesday morning they took a flight to Dharamshala, the nearest airport to naddi. Tuesday because when you retire, why wait for the weekend to travel :P They were so excited and packed loads of winter clothes, essentials and masala to make their favorite food in the mountains.
What did they do for one whole month?
They had absolutely no plans of doing anything. They started with going for walks to the famous dal lake which was very close to their bnb, they walked to sunset points, cooked food for their host, trekked to Dharamkot, lost their way on the trek and found their way back home with a couple of pahadi friends. They took day trips to McLeodganj for buying provisions and eating out when they felt like it! They sat in their balcony sipping on ginger tea and some pakodas to go with the tea while my mom finished her new book :)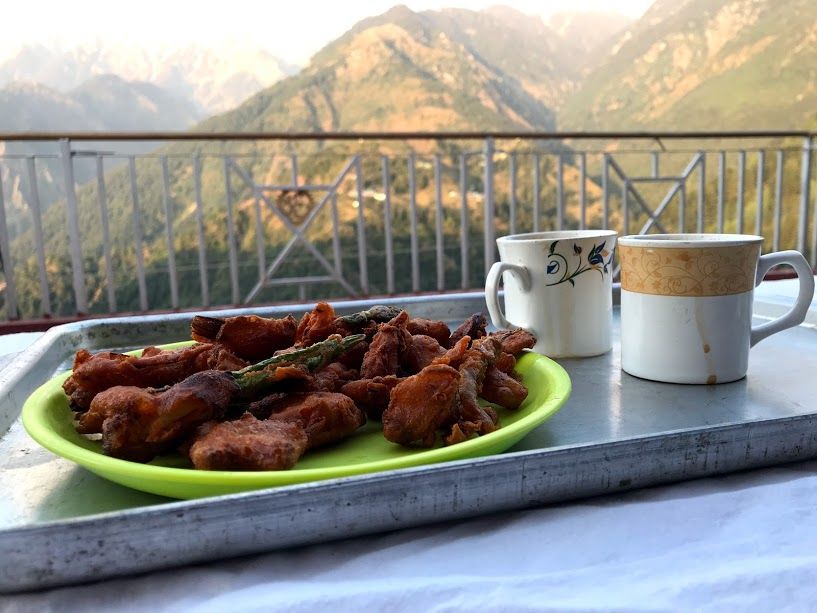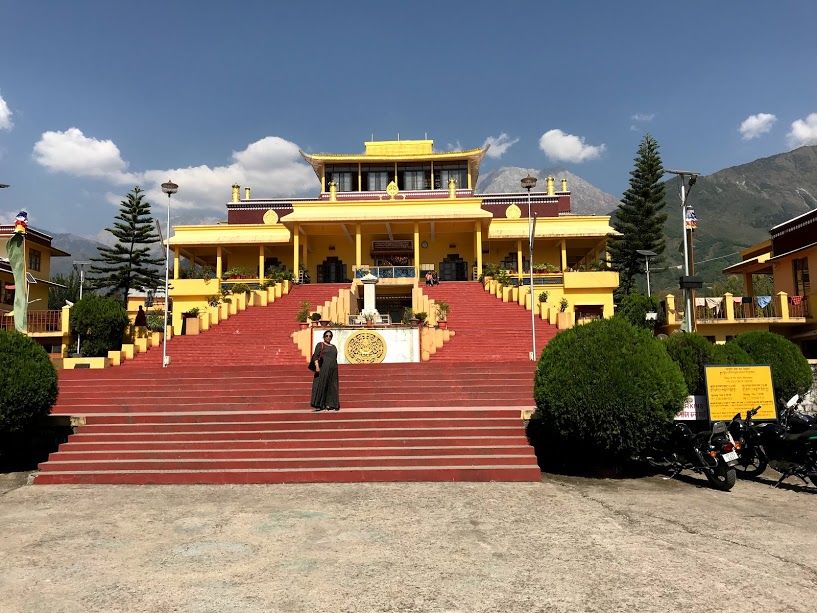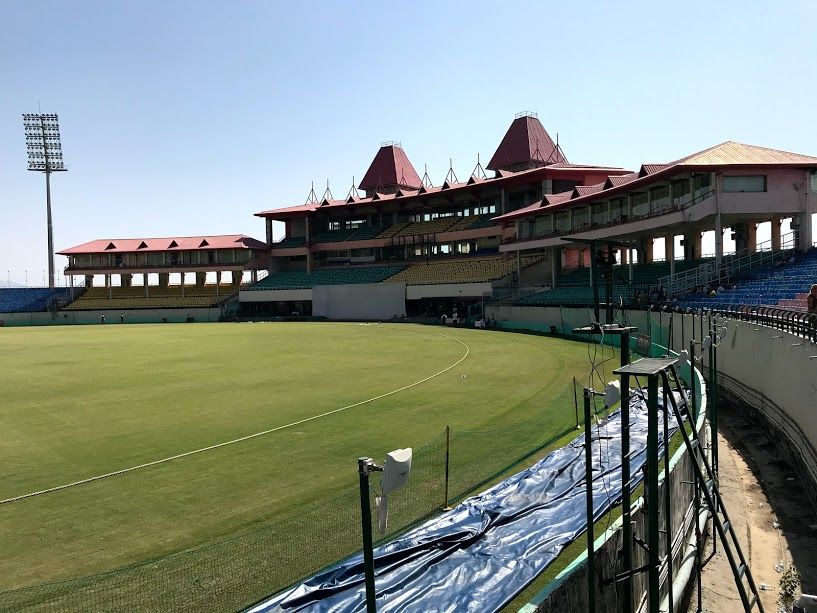 Meeting His Holiness
Somedays when they stayed till late, and had to get back to their bnb, they asked for a lift. And when they did, they always met some very interesting people. Because of one such amazing soul who worked in liaison office, they got a chance to meet His Holiness Dalai Lama.
2 weeks later, they were waiting outside His Holiness Dalai Lama's office to meet him with my moms new book's printed version. My parents were so excited and honored that they got this opportunity. They met with him and spoke to him about my mom's book which briefly talks about Tibetans and their problems. My mom still has twinkle in her eyes when she talks about that day. Read her blog about this day!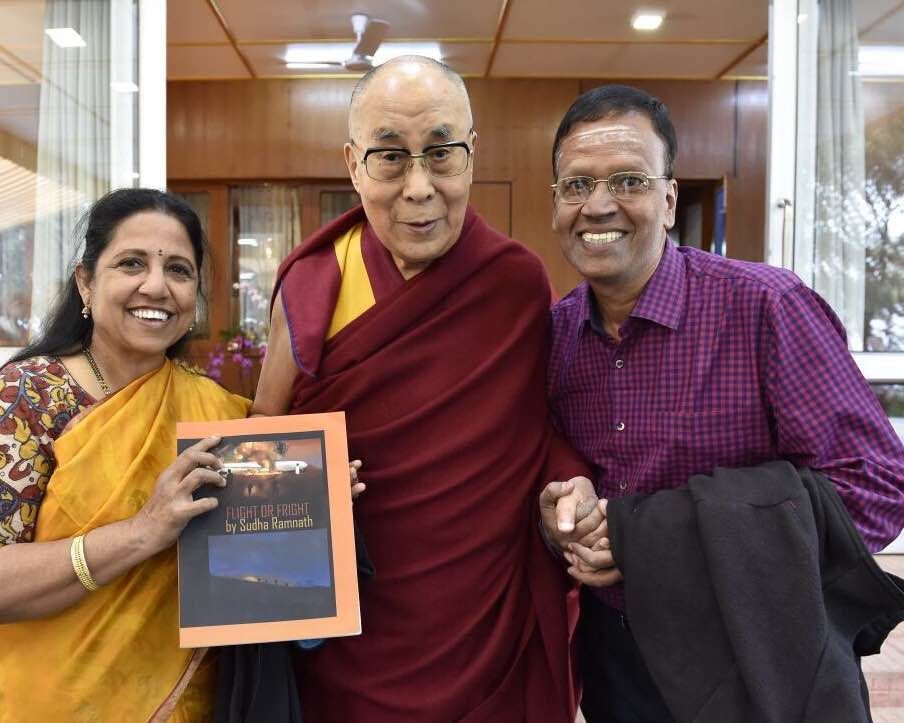 Dharamshala Film Festival
One of their evening walks lead them to the screening location of Dharamshala Film Festival. My parents spoke to the young volunteers about this festival and zero-ed in on two movies they wanted to watch. They became pretty close to the bunch of volunteers, my amma made my some payasam for the kids there and took it with them when they went to watched the movie.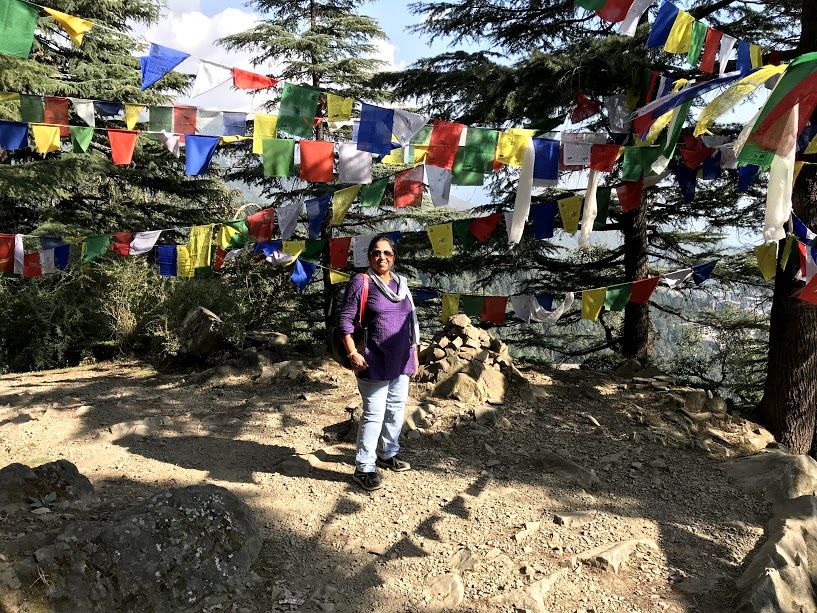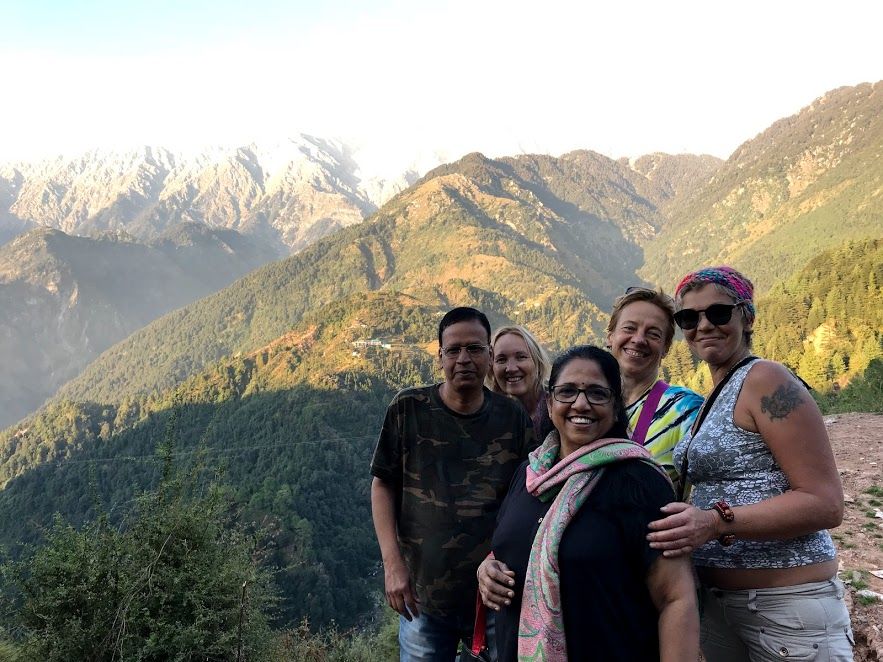 When parents move out of their comfort zone, they stop being mothers and fathers. They are two individuals who explore the world in their own way. Without thinking if their maid has come or if the daughter has eaten her food or if the son has stopped stressing about work. It's not just a vacation from their regular life, it's also a vacation from their regular worries and issues.
It was one of the best retirement gift they could give themselves. Every phase of your life needs a marking. A marked difference between their previous life and the next couple of years. My parents did this staycation in Himalayas as their end of one season and beginning of another.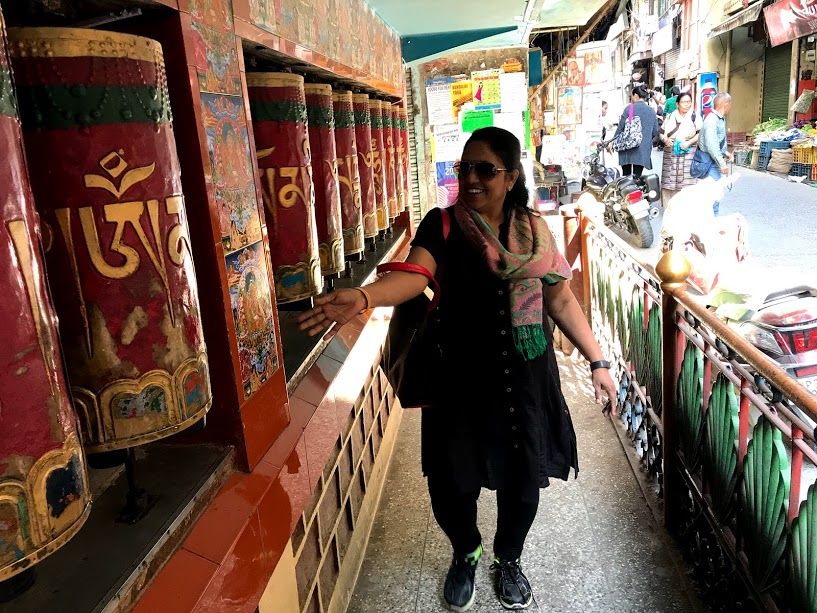 During the month there, they would talk to strangers, help their host who runs an NGO with ideas, celebrated diwali with a bunch of kids from all over the world who were interning in the NGO run by their host, made sambar and idly for their caretakers children. They learnt to be nomadic. What started as a conversation on the phone, is now a reality and two of my most favorite people were out there exploring.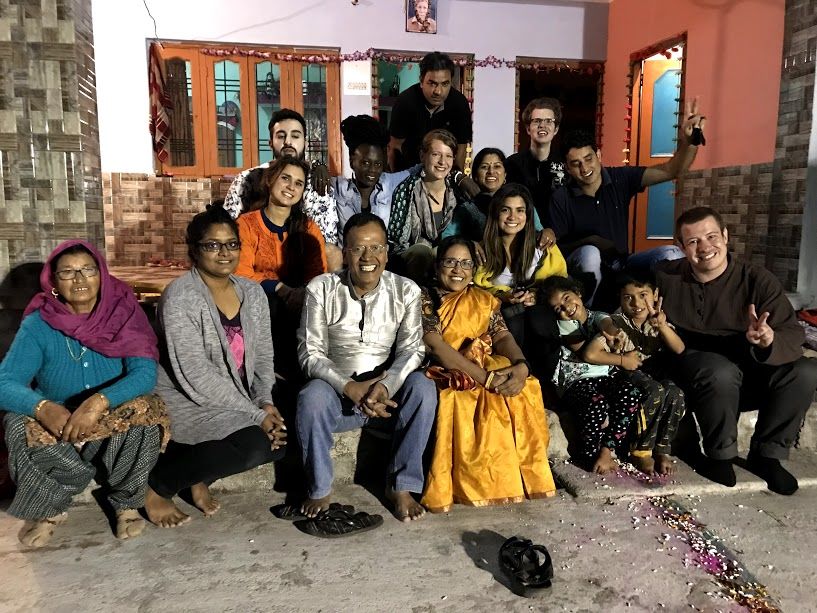 They are my true inspiration to travel. To be travelers and not tourists.
Tag your mom and dad to this post and give them a little push. You'd be surprised how at will end up loving travel.
Like this blog? Follow me at The Next Check-In and on my Instagram here