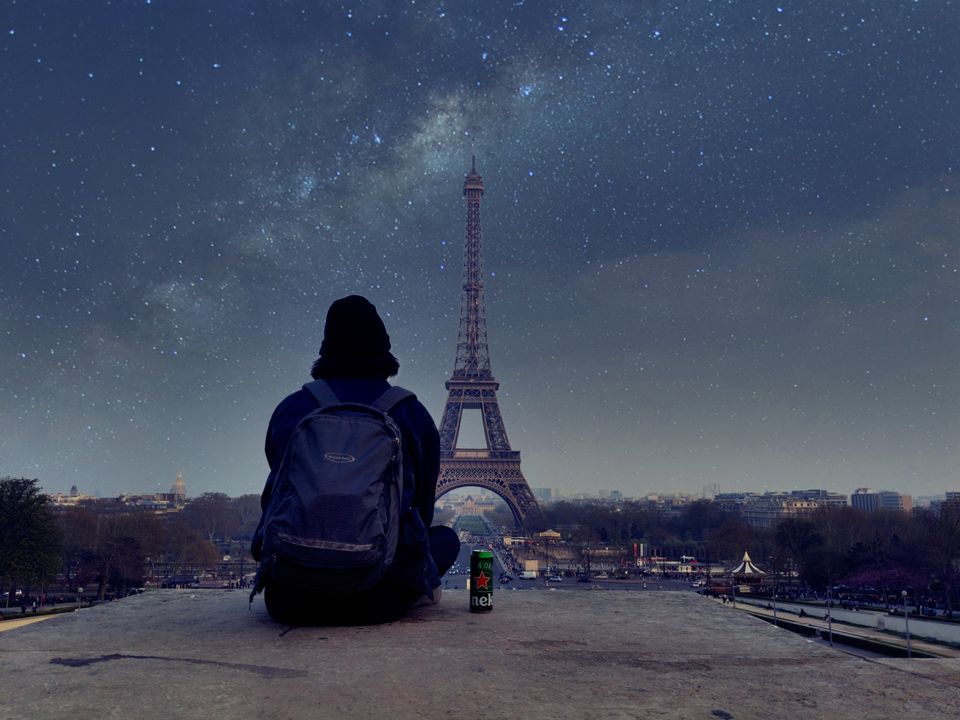 Paris- 'The city of love' One of the most romantic places in the city of Paris is the Eiffel Tower , with its shimmering lights setting the perfect mood for couples to share romantic moments, wedding engagements and honeymoons, that undoubtedly create memories which last for an eternity. In this astonishing place, I heard a love story which made me rethink all I thought I knew about "Love".
Being a part-time traveler and a research student living in Ireland, I have fortunately visited Eiffel tower many times. Every time I visit this mesmerizing place, the one thing I like to do is talk to strangers, and get to know their reasons for visit. Each of them had their own reasons but mostly it was the touristic attraction.
However, one stranger from Sri-lanka caught my attention. Sheehan, a small business owner in Paris, met the love of his life in this same place 12 years ago, when he first migrated to France.
For a living, he sold keychains around the Eiffel Tower and he fell in love with the girl who used to have a roadside food truck. Love led to marriage and they had a beautiful baby girl. He told he had a happy family and lived in a small rented apartment just an hour away.
While life was this good, tragedy didn't take long to make an appearance.
On May 31st, 2013 he lost his wife and daughter in a road accident. Tears rolled down his eyes while he said that he could feel the last breath escape out of his daughter while she was still in his arms on the way to the hospital.
Wiping his eyes, he just looked at the Eiffel Tower and smiled while saying he visits every year, to recollect the memories of a past love that will never fade.
When I asked him if he had found another partner, all he said was "Love can happen only once".
I convinced him to take a picture with all his memories in one frame. Himself, The Tower and his wife & daughter in the form of stars. If you are wondering what's with beer, well he had love and I had beer. " Love - the most used and the most unknown word "