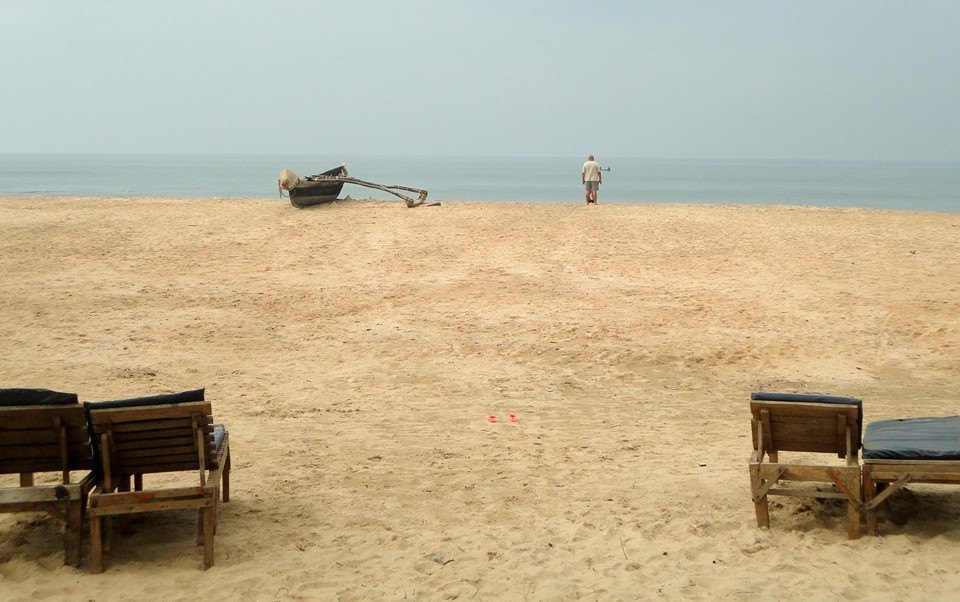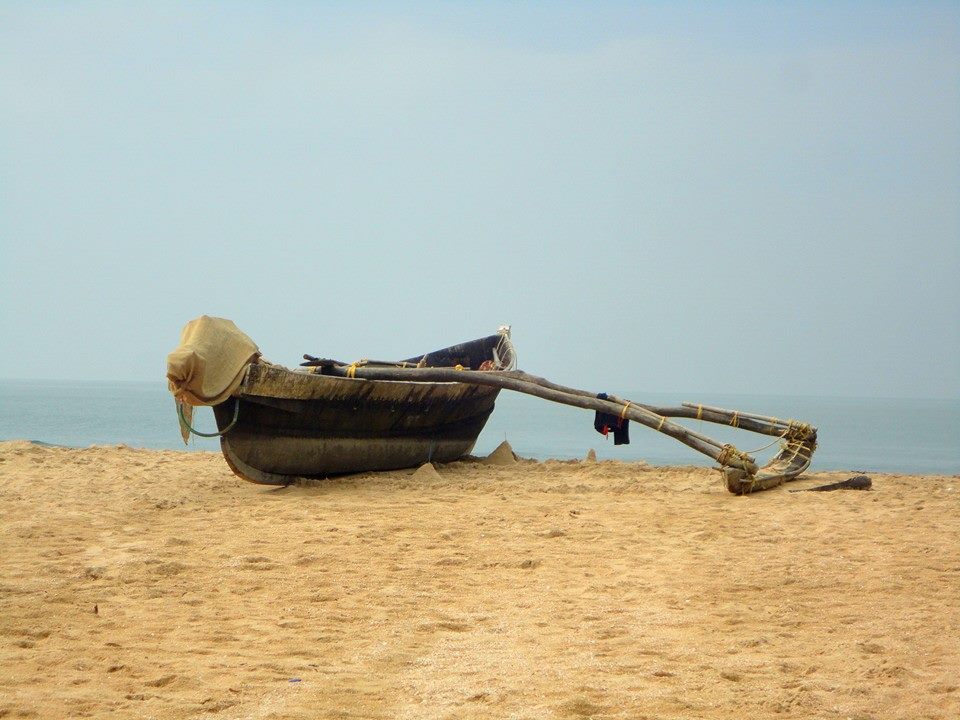 Goa - this tiny little state on the western coast of India is perhaps the most sought after holiday destination worldwide.
I have stopped counting now the number of times I have been there. Holidays for me always end up being in Goa. I have visited the place in different seasons and each season had a new story to tell.
My earliest recollection of Goa goes back to the time when I was a little girl. I must have been five or six years old. Goa has a very different kind of a charm. The freshness in the air, the bright sun or the heavy rains, the saltiness in the atmosphere, the coconut trees dancing in the sea breeze, the smiling faces of people, old Portuguese houses, homemade sausages, sea food, bougainvilleas blooming in bright pinks, oranges, whites and reds, the hills filled with greenery, rivers meeting the seas and the aromatic spices. You just tend to lose track of time and your daily routine once you are there. It makes one laid back so easily.
For a long time my Goa vacations were up in North only. Starting from my first vacation, when we stayed in Dona Paula at a lovely place called Prainnha Resorts by the Sea. The rooms overlooked the Arabian Sea. The resort had its own private beach and what more could one ask for.
And year after year, not literally but when I was doing my post graduation, I went there a couple of time with friends. We again were in North Goa, close to Calangute.
My first holiday with my husband was again Goa. It wasn't a planned decision. We were in Bangalore at his sister's place and on a weekend we took a train to Goa. We were again somewhere between Calangute and Baga. We stayed in a guest house run by an old Goanese couple, Mr. & Mrs. Ruberio. We rented a bike like all travelers do and went on exploring places. We sat by the beach post sunset, counting waves, sipping beer and eating.
And then the time came when I took my daughter to Goa for the first time. Much before going I looked up for places to stay. This time around I was being a well planned Goa traveler because I had a two year old going as well. I did a random search for Priannha Resorst on Google and boy! Yes! It was there! It had a website and reservations could be done online. So I sent them a mail and wrote that as a five year old and on my first visit to Goa, I had stayed there and now after all these years and with a daughter, I want her Goan sojourn to start from this very resort. They responded very warmly and so that was it. I felt like homecoming. I knew the roads, I know the resort and I knew the private beach. As we reached, I saw it had changed immensely. There were so many rooms now; there was a swimming pool too. It was beautiful. But I had such wonderful memories of my own visit to this very place earlier, it made the stay all the better.
My daughter loved it to bits. I remember telling her as we were walking out of the airport to the cab, "Look, we are home"! Yes Goa feels like home to me. I wonder if I was a fisherman or a Portuguese woman in my earlier life!
I do not do the usual touristy things when I am there. Just spend most of the time by the waters, or sipping beer and reading a good book or exploring newer places, unnamed secluded beaches and new food joints and shacks. Another time I took a couple to Goa. They were first timers. It was the monsoons and no matter how many times I had been there, I was never there earlier during monsoons.
I thought we had had enough of Panjim, Dona Paula, Calangute, Baga, Candolim, Anjuna. So this time we moved further ahead and decided to stay in Morjim.
Morjim was almost closed when we went. Due to heavy rains, the tourist dwindles. We took up a service apartment and the beach was just a few steps away from our apartment. It was quiet, tranquil and the rains made it all the more beautiful. It was a total bliss. The tides were high most of the time. The sound of two giant waves crashing against each other on a high tide is like a roaring thunder. This is what I wanted. For me I have had too much of noise and crowd in Goa. I was immensely enjoying this state of nirvana. But the couple friend of ours and their super mischievous seven year old lad got a trifle bored after two days. They wanted trance music, psychedelic and neon lights, they wanted to be amongst swarm of strange people shaking their legs and booty and sipping port wine and cashew fenny. The husband wanted some weed too. So that was it. I ended my tranquil and nirvana like state of bliss in which I was cocooned and we packed our bags and came to Baga.
I wouldn't say I do not like it. I like to see people on the beach, the hawkers, the life guards, the newlyweds. (See in India you can make out newlyweds, especially if they are from Northern India. The brides wear red and white bangles called "chura" for a year in both their hands up till her elbows). So you get to see bikini clad chura wearing brides, you see people wearing formal trousers, shirt and leather shoes and walking on beaches, there are women wearing stilettos to the beach and then there are those who dons the "I Love Goa" tee with matching shorts, a straw hat and a waist pouch! And there are the overtly romantic pairs displaying a whole lot of PDA, there are the ones who guzzles beer like a fish out of water.. the list is an endless one.
You can spend your whole time observing these and weaving stories in your mind about them. It is one of my favourite way to kill time when I am in Baga sitting in St. Anthony's Karaoke Bar & Restaurant. My best place to hang out in Baga was the Fisherman's Nook, the last shack on the Baga beach. I loved the guy who used to attend to me. Not only because he was friendly and smart but the amazing tattoos he had on both his forearms!
I discovered South Goa when Sanjive and Michelle had moved there last year. During summers I was in Delhi for a couple of days with a cousin of mine, when Sanjive suggested that I should visit them too. So for one more time I was in Goa again, yet this time around I would be in unfamiliar territories and places. My first stop in South Goa was Palolem. As I looked out to the sea, sitting in Silver Star, I wonder what I was doing all these years up in North Goa!
I never knew I had much more in store for me. As greedy as I am I went to Goa again in December and I was there right in time to celebrate Christmas and New Years.
As I went further and deeper in South Goa, I discovered Agonda beach. It's quite, there are hardly any Indian tourist, especially the noisy ones, the water is clear, the restaurants excellent and the rooms cheap. I do not know how many beers I have drank there but yes, after I reached back home I realized all my clothes are tighter and I am one size bigger now.
Paradise beach which is about fifteen minutes drive from Agonda is a little treasure if you allow me to put it that way. This beach is nestled amongst hundreds of coconut trees and you have to walk down close to hundred steps to reach the spot. But its worth all the walking. It's truly a paradise. The only hitch is when you have to walk up the stairs again but I have considered it to be a cardio exercise for over eating so much!
I was in love with it until I discovered another beach, which stole my heart away and like a reckless and unfaithful lover my affection towards Paradise beach dwindled when I discovered Talpona.
Talpona is quieter, secluded, barely anybody around and the beach is the cleanest. I decided to spend two nights in Talpona. I took up a shack in Ordo Saunsar. The rooms are beautifully and tastefully made with cozy bed and the roofless bathrooms are one of a kind.
The beach hardly had any people. You could literally run around naked without worrying if someone saw you. The times I have spent on the Talpona beach I counted a max of ten people. That's it. And then my mind went back to Baga and Calangute. I wondered how overcrowded it must be there especially on a New Year's Day and look where I am! Alone in my solitude and meeting a few like minded people and in total peace with myself.
After my stay in Talpona, even Agonda felt noisy. So you can imagine how quiet and tranquil Talpona is. Talpona is similar to Morjim. Ridley turtles lay egg on this beach as they do in Morjim. So these beaches are preserved and are kept noise and pollution free.
Talpona also reminded me of Radhanagar beach in Havelock Island, an experience I think I should write it before Alzheimer's hit me!
People tell me, 'don't you get bored of Goa' and I simply smile and shrug my shoulders and reply, 'I do not know, that feeling has never come'!