The Lockdown has been heavy on all of us. Everything came to a standstill. Going out, travelling was also impossible. Slowly things have started improving and we all are lucky we fought and survived the bad phase. Cheers to the good times which are now with us and now we can travel like before but with all necessary precautions.
So, I recently visited Goa with my family to have some relax time. We decide to go on a road trip since Road Trips are safe transport mode in comparison to rail and air transport. In times like this all we need is extra care and safety.
We went for a 5 day trip to North Goa. Goa has always been my go to destination because of the vibes of this place and also since it is very easy to commute here. Goa is no less than paradise.
We left for Goa early morning from Mumbai, taking meal and refreshment breaks in between. We stopped for some breakfast at Lonavala Pune Expressway later on we halted at Kolhapur for lunch and had some amazing Misal Pav.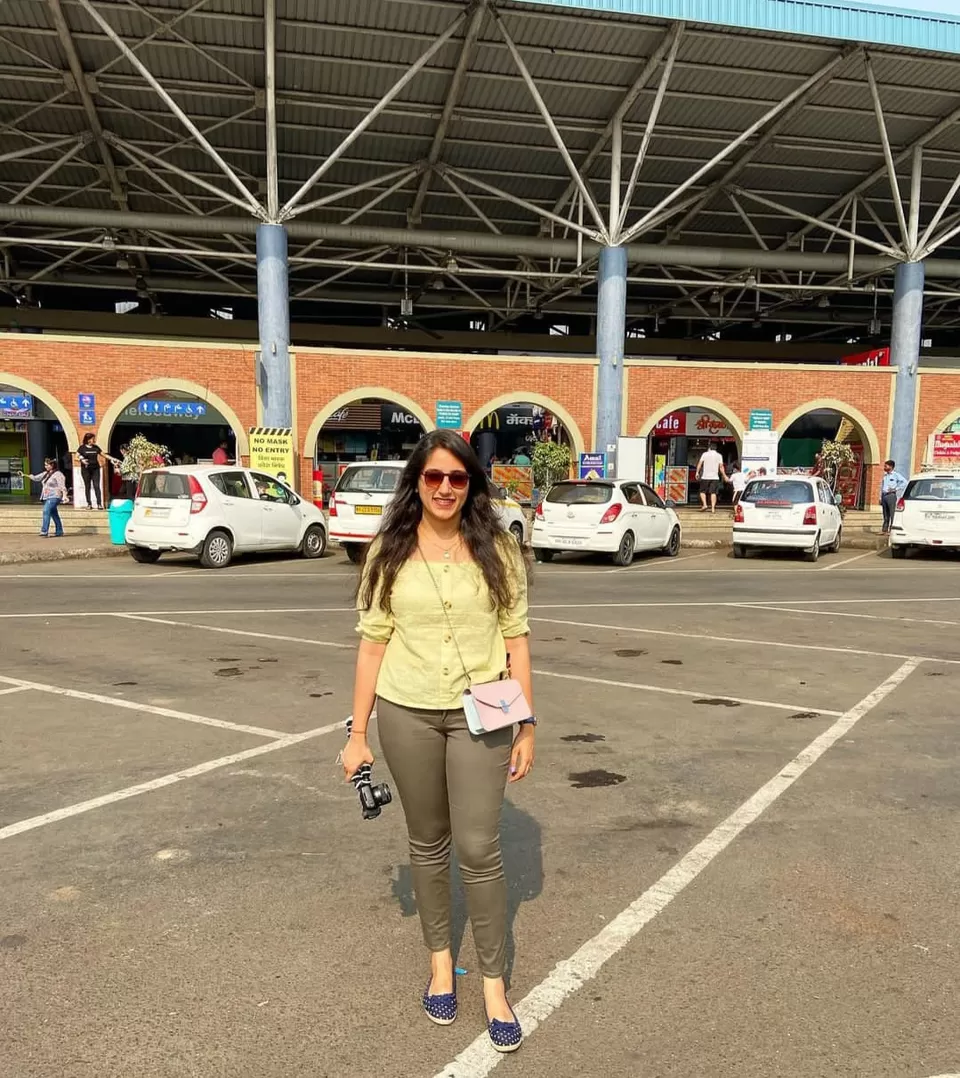 We reached Goa by 9 PM and checked in at an AirBnB in North Goa. Day 1 for us was all about travelling and crashing at the beds totally exhausted.
Checkout my Mumbai to Goa roadtrip vlog on my youtube channel.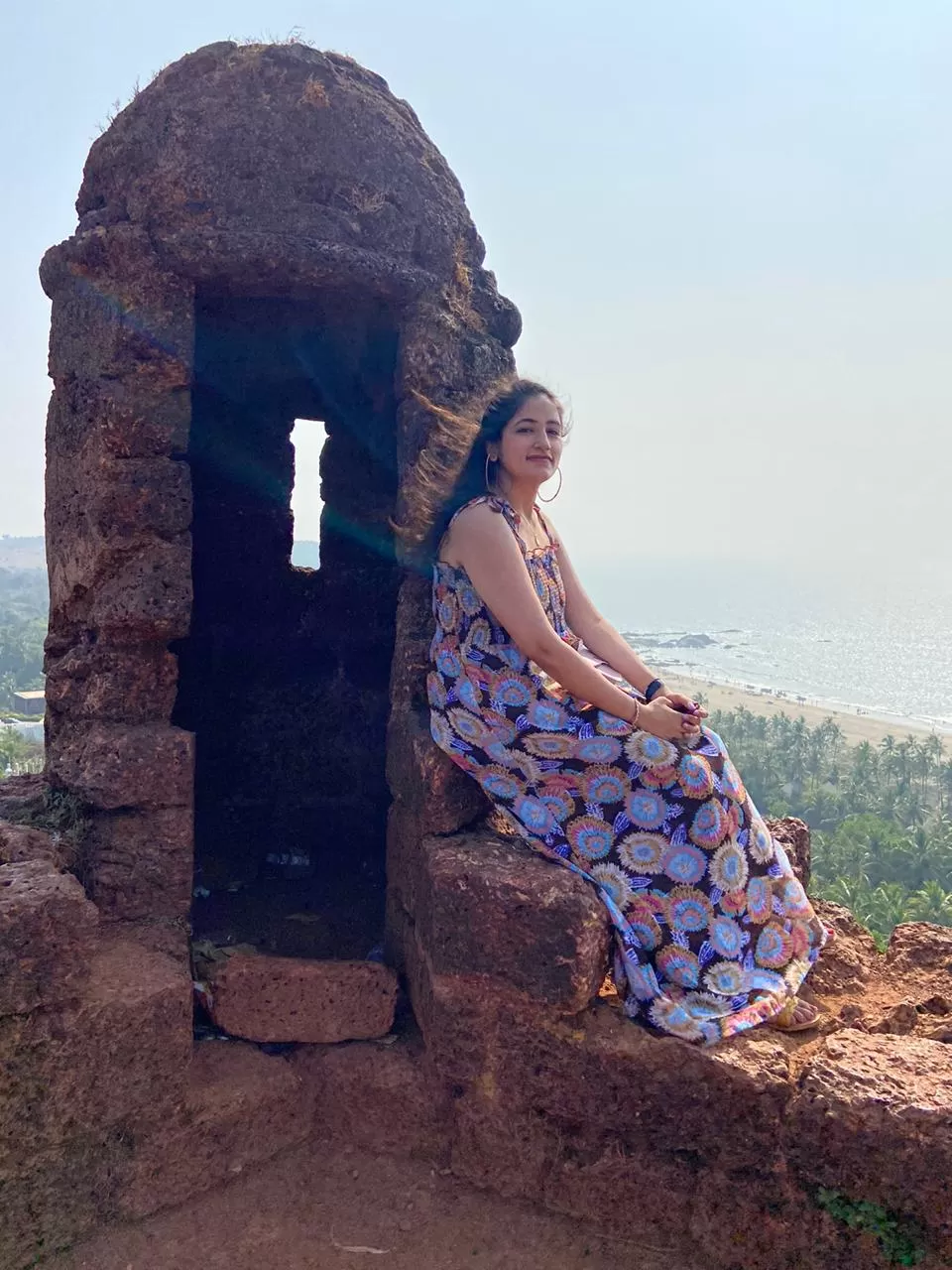 After having our breakfast we left for Chapora fort. Chapora Forts is the loaction where the famous Bollywood movie "Dil Chahta Hai" is shot. When we reach chapora, there are many shopping stalls where one can shop variety of things such as home decor, accessories, clothes, bags etc. We purchased some home decor lights and few bracelets. They have beautiful collection of all sorts of things.
Chapora fort is beautiful and has some amazing view of Vagator beach. Later on we headed for lunch. During evening time we visited Baga beach and witnessed an amazing sunset. We strolled by the beach, clicked pictures and had a candle light dinner at the beach shacks.
Checkout my Goa 2021 vlog on my youtube channel.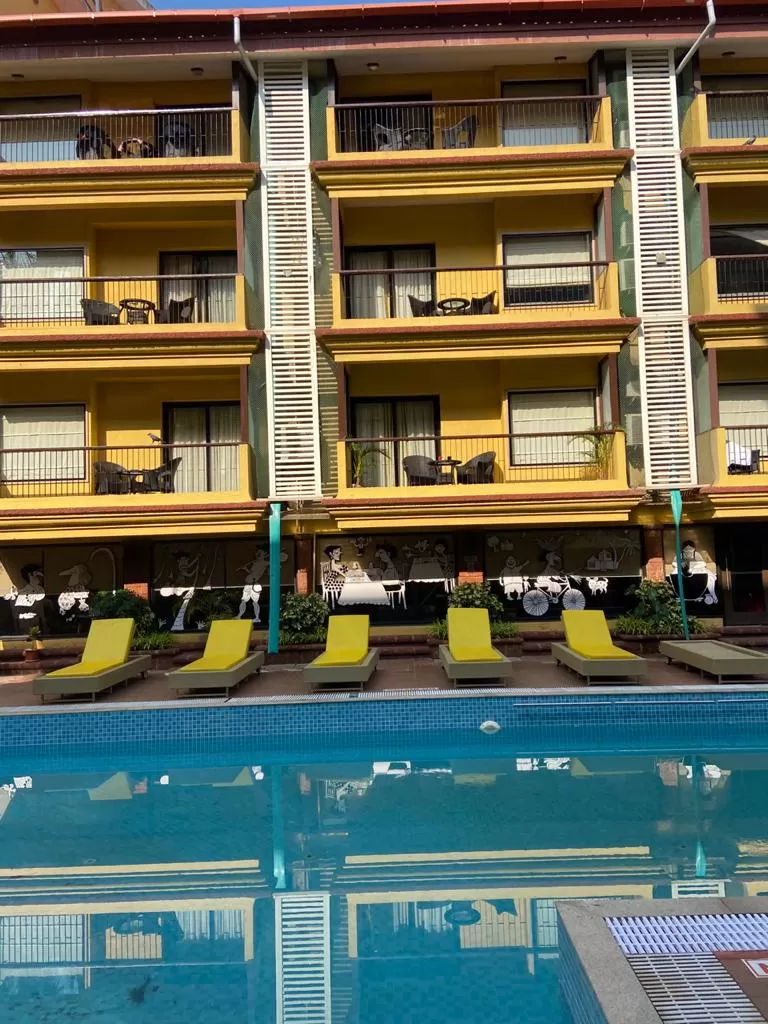 We checked out from our AirBnB Apartment and headed to check in at DELTIN SUITES in Candolim. Deltin Suites is a 5 star Casino Hotel its a beautiful suite property and the property is beautifully designed and equipped with all facilities and services. The suite was no less than a luxurious property. We checked in into our suite which was an apartment kind of studio, as we entered inside there was a wardrobe and kitchen, sitting area where there was a sofa, study table, coffee table, TV. Moving ahead there was the bedroom with queen sized bed. The bedroom had a spacious balcony. The bathroom was quite spacious too, it had a wardrobe inside. The staff at Deltin suites was very polite and generous.
We rested a bit at the suites later on we headed for lunch at Wok n Roll which is a Thai Asian restaurant at Candolim. The food there was lip smacking.
After lunch we headed back to our hotel as we had to get ready and head to the Deltin Royale Casino at Panjim. We reached there at around 6:30 PM. The casino is open all 24 hours. Deltin Royale Casino took care of all the necessary precautions in the covid times. Our body Temperature was checked and we were asked to sanitise our hands, only then we were allowed inside and obviously wearing mask is compulsary. The place is like a 5 star celebrity lounge and is well lit up.
We purchased our tickets and they made us wear hand bands to enter inside. After that we were made to wait at the waiting area for our jetty to arrive to go at the casino. When we reached the casino it felt like a dream. It was my first time at a casino and must say we all had a wonderful experience. There were several floors on the casino, each floor comprised of different zone such as gaming zones, VIP Zone, Restaurants, Rooftop Lounge. There were live dance and singing performances too by various artist at the restaurant and rooftop restaurant. We thoroughly enjoyed ourselves. They had unlimited food and drinks which is again a great thing. The buffet spread was mouth watering. They also had a live Mumbai Chaat counter and Chinese Wok Counter. We can choose from variety of dishes and they would make for us.
Since we had been to the casino for the first time, we learned to play few games in the gaming area. Only after that we tried our luck with few games and we won too. The staff at the casino is very sweet and the hospitality is excellent. Thinking about the time we had at the casino makes me feel nostalgic. We had a ball of time at Deltin Royale. After having such an amazing experience we headed back to our suite very tired.
The morning started with a delicious spread of breakfast at Deltin Suites. The buffet spread looked yummy and they had a great menu which included Idli Vada, Poori Bhaji, Variety of Cereals, Paranthas, Sauted Veggies, Assorted Breads & Fruits, Juices, Tea, Coffee, lastly they had live Omlette and dosa counter. After filling ourselves with tasty food we headed to visit Morjim Beach. The beach is just so phenomenal and so very clean. We had such a relaxing time and rejuvenated ourselves. Later on we had lunch at a restaurant by the beach. After the beach we went to our suite back. We got ready and that day Deltin arranged Cab service for us to go to the Deltin Jaqk casino.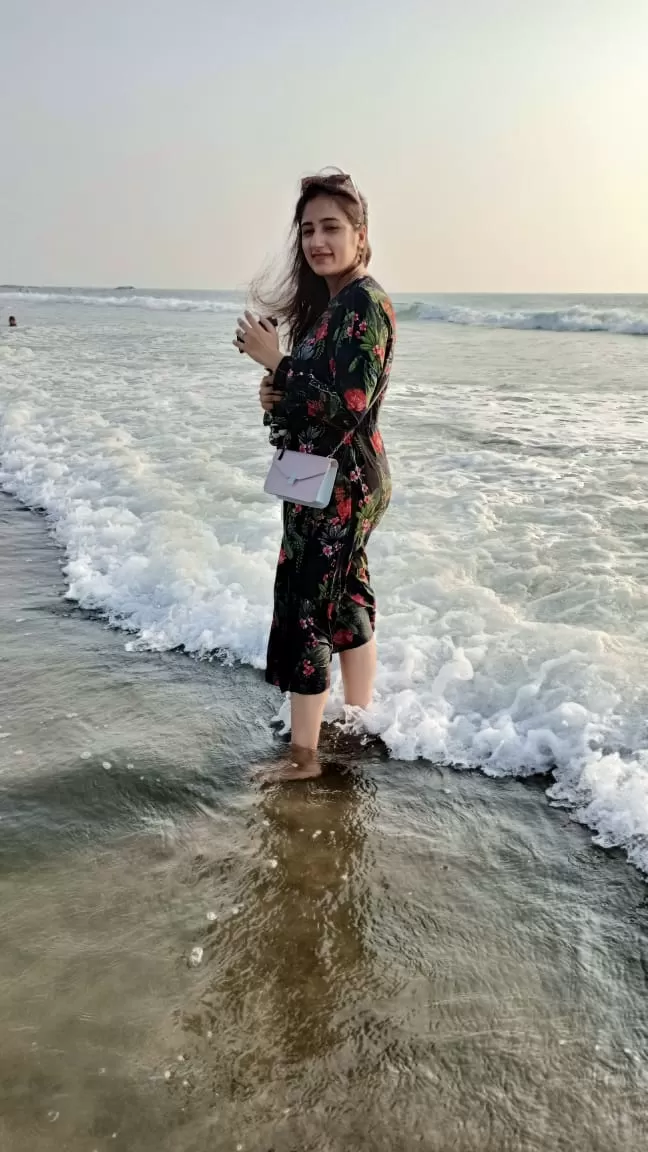 Deltin Jaqk again is a wonderful casino by Deltin Group. Deltin Jaqk too like Deltin Royale has gaming zone, VIP Zone, Restaurant, Roof Top restaurant. We enjoyed international as well Bollywood dance performances, and a magic show. This time we played even more since we learned so much about the games and earned more. We didn't felt like leaving the casino. We left at midnight and Deltin made sure we reach our suite safe and sound hence they set up with a Cab to go back.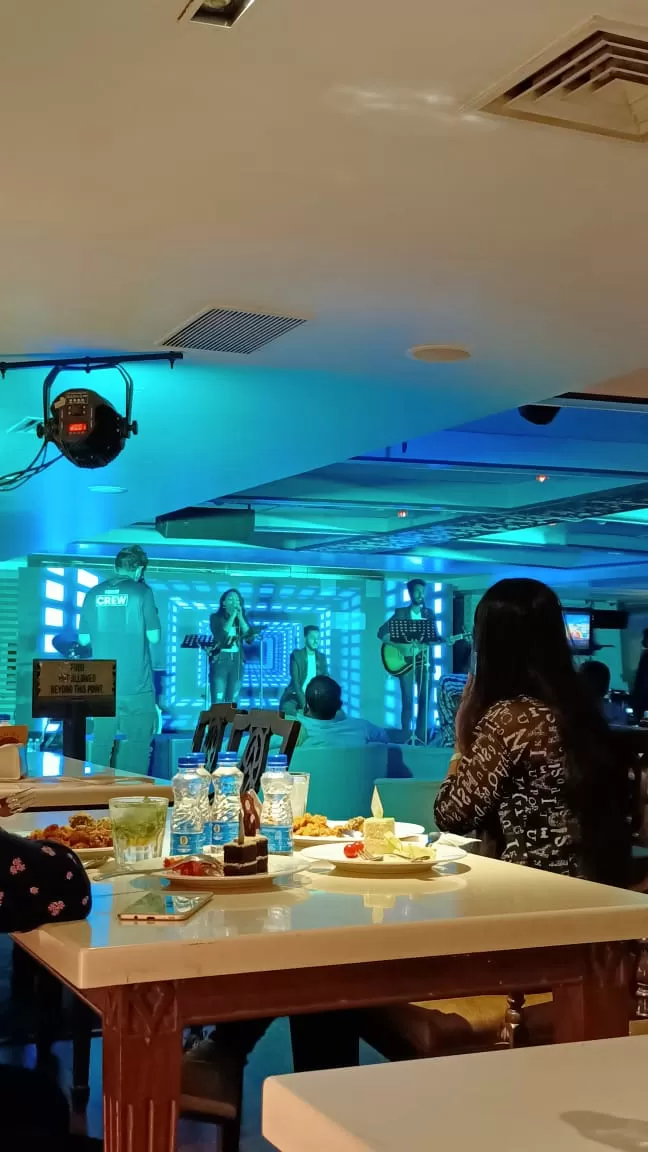 It was the time to check out and leave but before that we had the lovely breakfast. We created so many good memories at Deltin Suites and both the casinos that we wish to visit here again very soon. The experience at the casino is totally worth it and I had a great time.
If you plan to visit the Deltin Royale, Deltin Jaqk Casinos and Deltin Suites, check out their website www.deltin.com for more information about the packages.