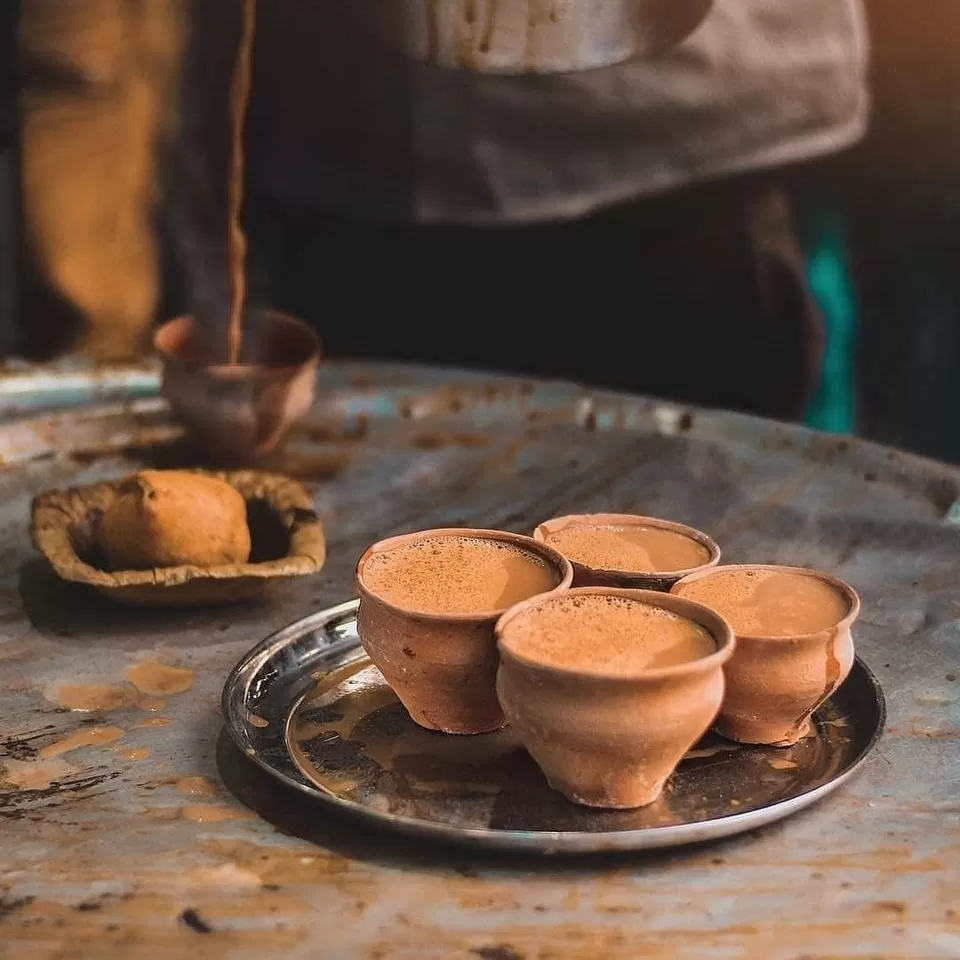 It is a truth universally acknowledged, that a cup of hot chai has the magical ability to convert any dull day to brew-tea-ful! No matter where you're from and how you like your tea, the smell of brewing hot tea in the kitchen can make your heart go crazy.
But did you know that the most loved beverage of India has as many renditions as the number of states? Here's a list of India's best chai that you need to travel for!
Tibetan Butter Tea from Ladakh
Just like the land of the Llamas boast some of the most surprising landscapes, the butter tea from the state surprises you with the most amusing flavours. Also known as po cha, the Ladakhi butter tea is rather salty than the conventional sweet or sour chai we are used to having.
Kahwa from Kashmir
A soul-warming drink for those cold and wintry days of Kashmir, this variety of tea from the enchanting state comes with a perfect blend of cinnamon, cardamom, and saffron. If you're someone who isn't a fan of green tea, get ready to be blown away!
Doodh Chaa from Kolkata
Ask anyone in Kolkata how they like to have their cup of tea, and they'll say 'bhar'. Served in earthen pots throughout the city, the milk tea is infused with an earthen flavour that will cure your stress, leaving you wanting for more.
Masala chai from North India
The milky, sweet, and spice-filled chai is every Indian's favourite. Probably the most popular chai consumed all across the country, this refreshing beverage is the perfect reason to wake up and survive just another day!
Blue Pea tea from Assam
Replace your Monday blues with the flavourful blue pea tea from Assam. Infused with the fragrance of the butterfly pea flowers, the herbal blue tea from Assam is also a great addition to your diet!
Sulaimani chai from the Malabar coast
The delectable sweet & sour chai is known to have healing properties like no other. The Sulaimani chai is believed to have originated in the Arab world and is known for its distinct golden to amber colour. Served with a pinch of sugar and a squeeze of lemon, it's a perfect beverage to consume after Biryani!
Ginger Green tea from Manipur
Made with Nong-mang-kha, the indigenous flower variety of Manipur, this special type of herbal ginger green tea gained popularity during the COVID-19 pandemic due to its inherent anti-viral properties. The plant is mostly found in the subtropical Himalayas, and even in Garhwal, Bhutan and North East India. So make sure you drink this tea to get a new lease on life!
Cutting chai from Mumbai
Interestingly, this chai is called 'cutting' 'cause your tea is literally cut into half. This means, you get a small quantity of tea, which is just the right amount to give you that kick after a tiresome day. An absolute classic, it is just the right beverage spilling with the virtues of cardamom and ginger…YUM.
Bhut Jolokia tea from Assam
Did you know that the spiciest chillies in the world are found in North East India? Take a bite of the chilli, and burnnnnn. And a cup of tea made with the chilli? Crazy! But this tea from Assam by the brand Aromica Tea has introduced the best flavours of the distinctly notorious pepper spice, with a blend of the refreshing Assamese lemon and the goodness of ginger.
Noon Chai from Kashmir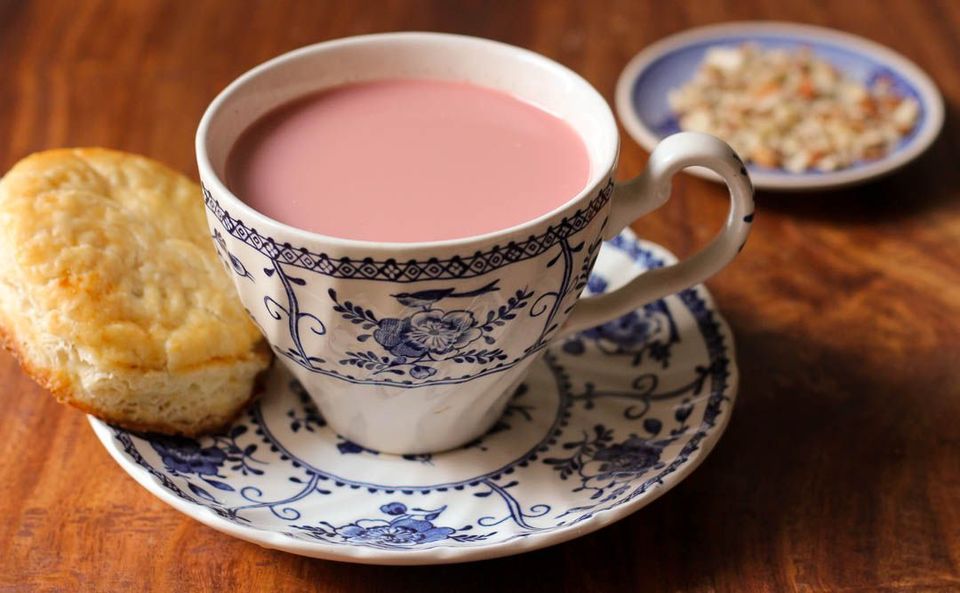 Another variety of tea from the beautiful land of Kashmir, Noon chai is made with special tea leaves from the state, brewed in baking soda, milk, salt, and cardamom. The baking soda reacts with the green tea to bring the typical pink colour to the tea. Consume it with biscuits and naan bread to have an unforgettable start to the day.
So, how far are you planning to travel for chai? ;)
If you have an exciting travel news to share with us, feel free to drop your inputs in the comments below. Or write about it here on Tripoto and earn Tripoto Credits! You can also follow me on instagram to stay on top of my updates.