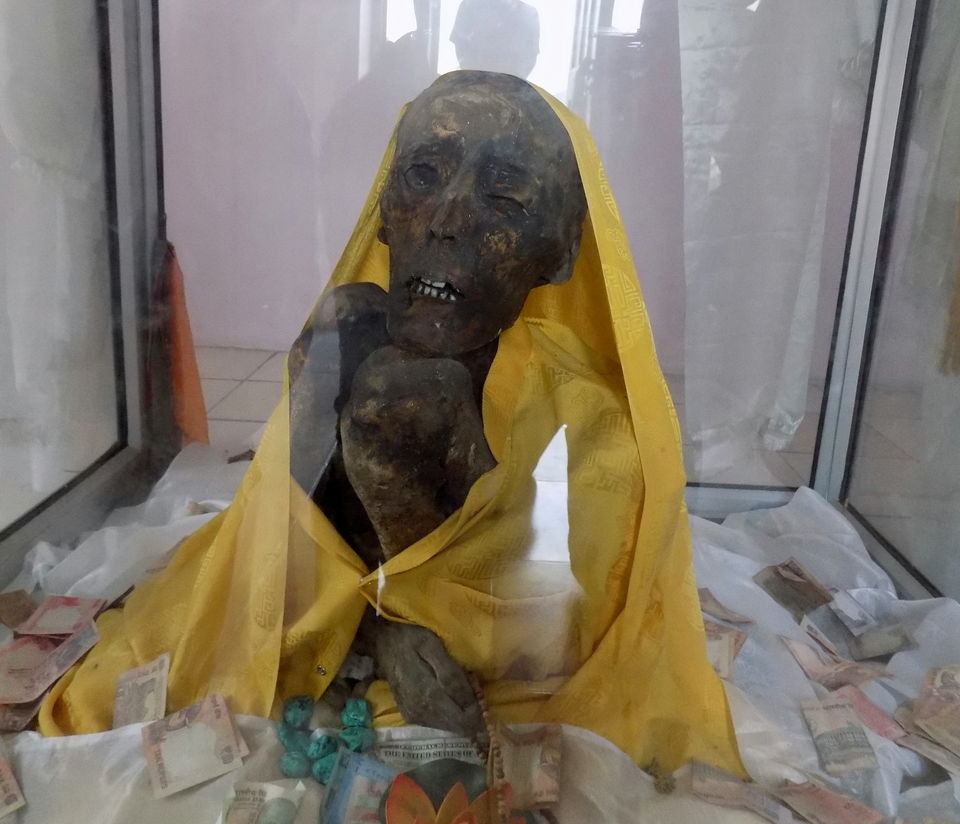 #TripotoTakeMeToHimalayas
People have seen and heard a lot about Egyptian Mummy, where the human body has been preserved with proper use of chemicals. In India you can also see that in Indian Museum. But here, the case is slightly different. How will it be if you witness a Mummy whose origin is in India and it had been mummified in a complete natural way without using any chemicals. It's the Gue Mummy.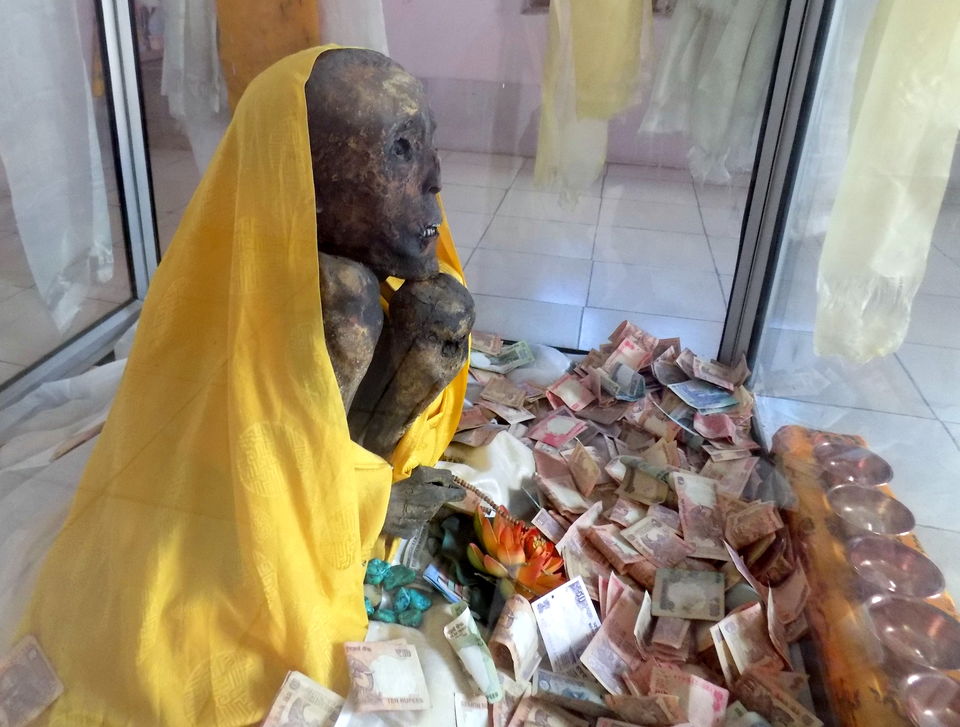 It is believed that Sangha Tenzin, a Buddhist sacrificed his life and mummified himself to free his village from plague. The mummy is around 600 years old and probably the only mummy in India, mummified in a natural way. For natural mummification a unique diet is required which adds fat to a human body. They also dry their body by burning candles beside their body. After that they keep the body in basement. A dry and cold weather is needed and Spiti's weather has thus became ideal to preserve the Gue Mummy.

The mummy is found in a tomb in Gue, one of the remotest village of Spiti district of Himachal Pradesh. The villagers came to know about the mummy after a part of the tomb broke down due to the earthquake of 1975.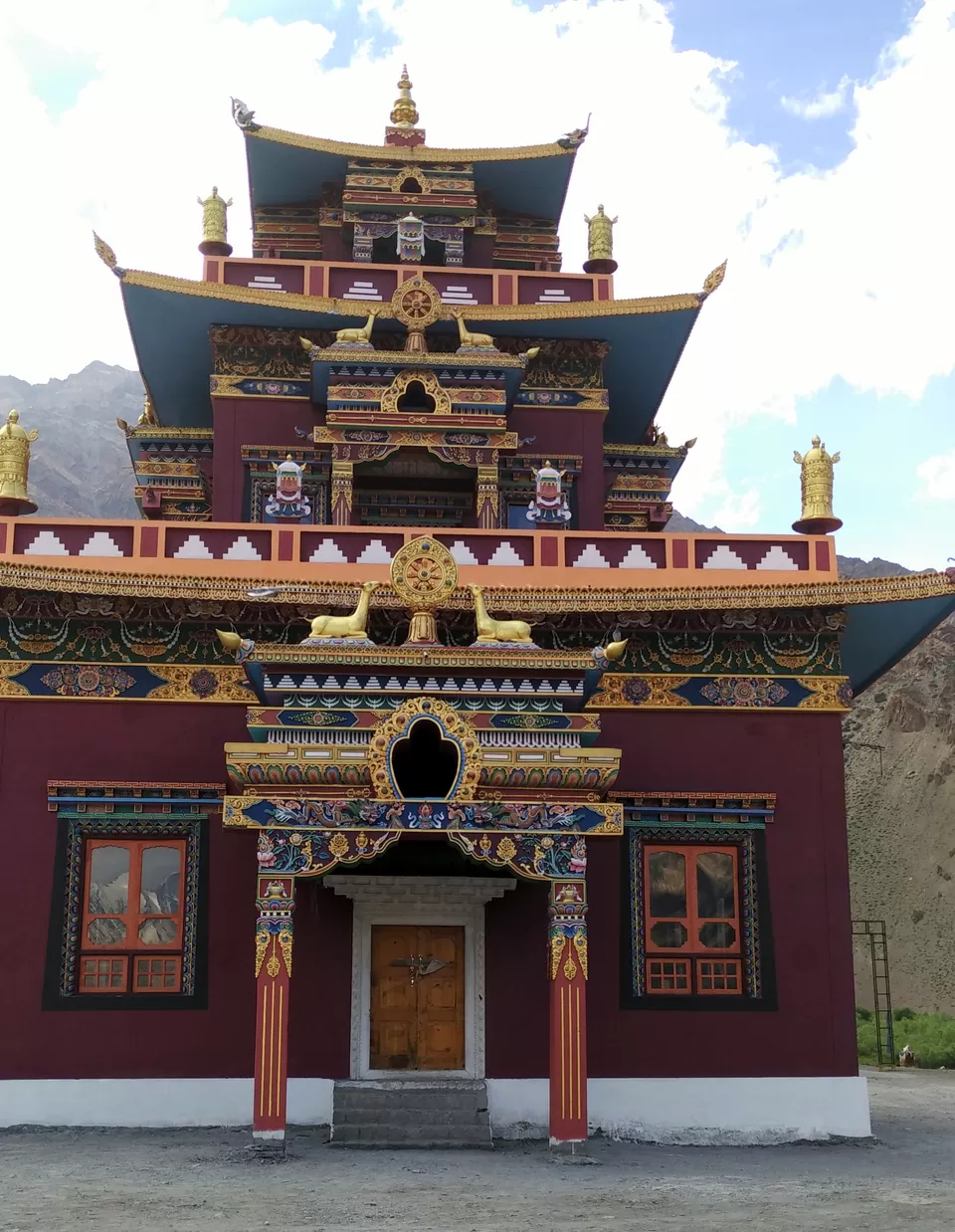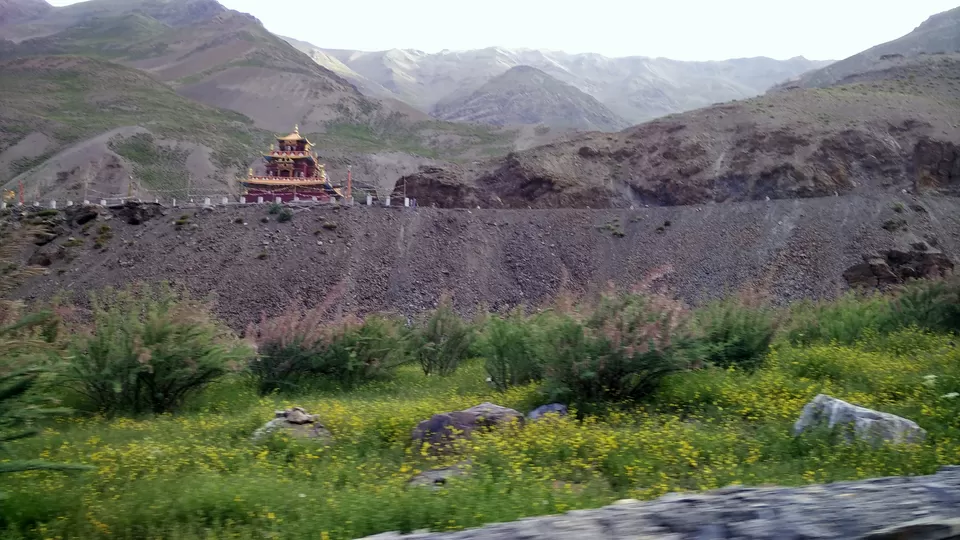 We visited Gue in our Sipiti trip in the month of July. The mummy is placed in a small tomb and beside that a new monastery building is seen under construction phase. You can see the hair, teeth of the mummy so prominently. He is still holding the jap mala in his hand.
The scenic beauty of the place is mesmerizing. The village has only few houses. Those simple people with simple lifestyle belief that they are bestowed with the blessings of Monk Sangha, who has been considered as a God like figure for them. The Mother Nature has also preserved their belief in the form of Sangha Monk Mummy in the lap of Himalaya.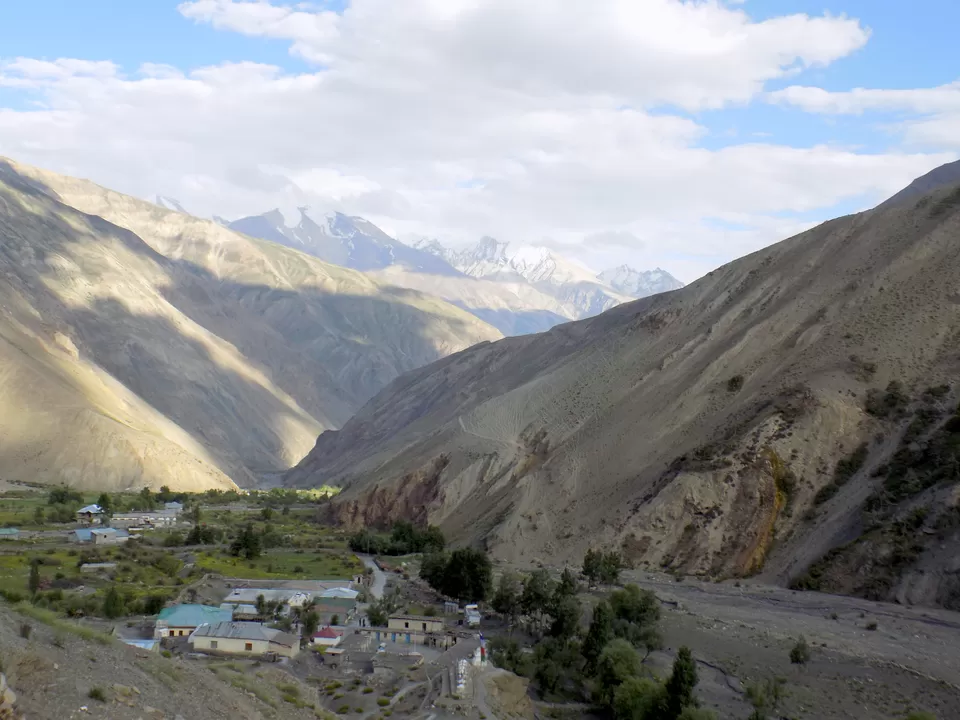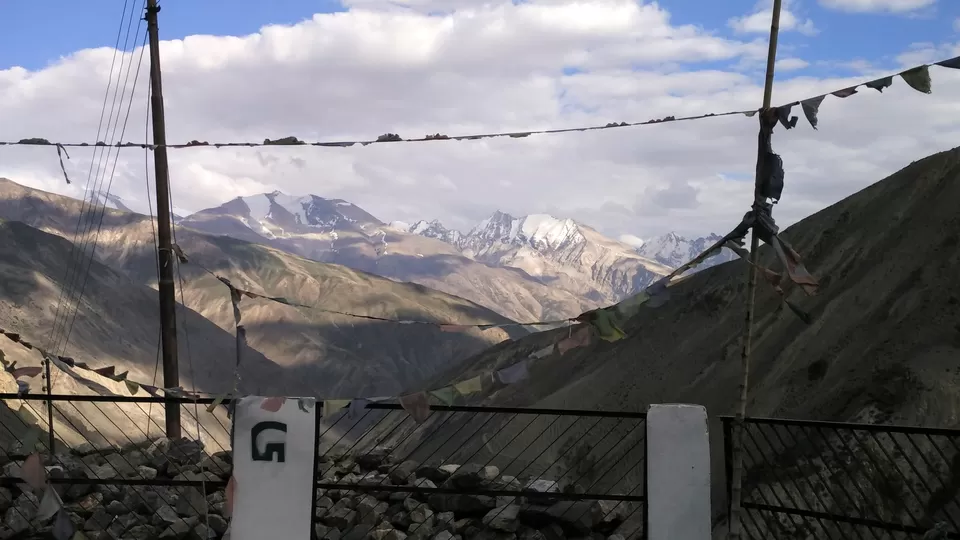 Here are some more photos of our Gue trip.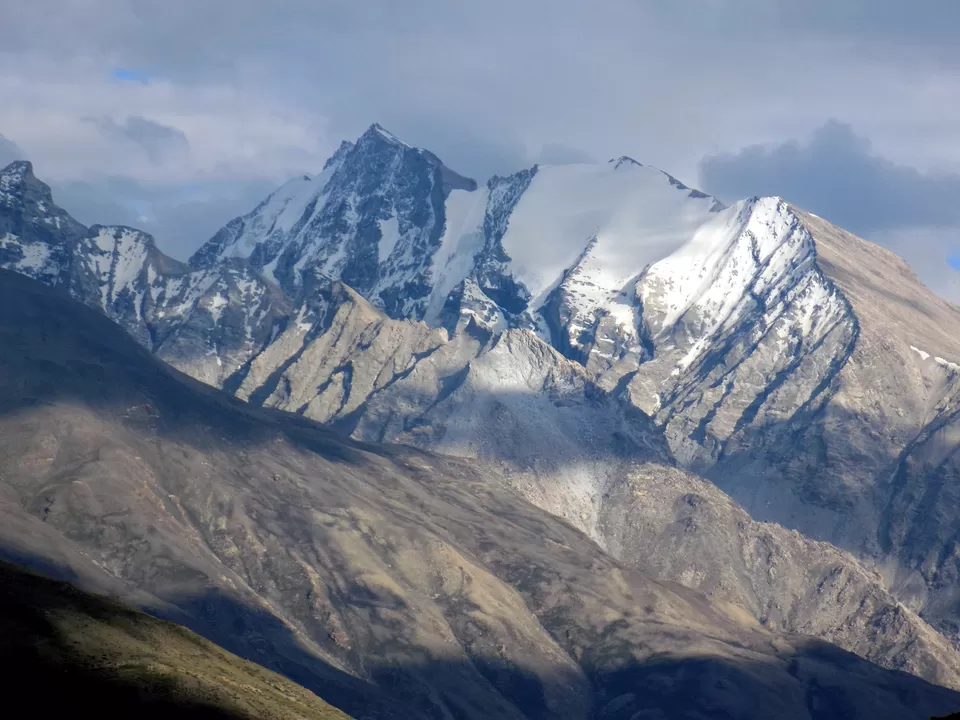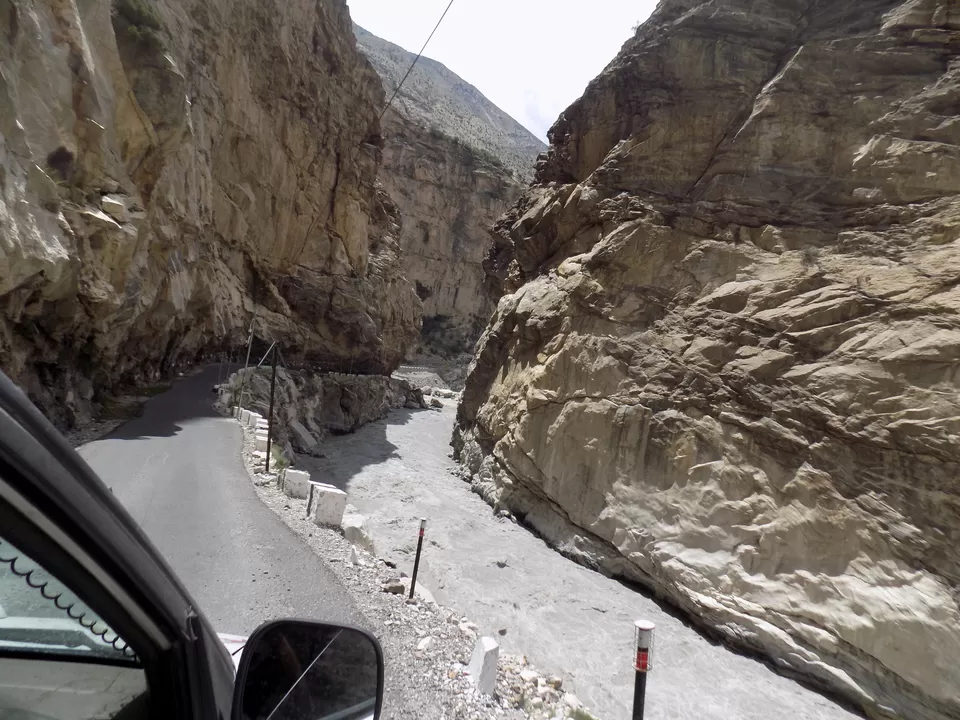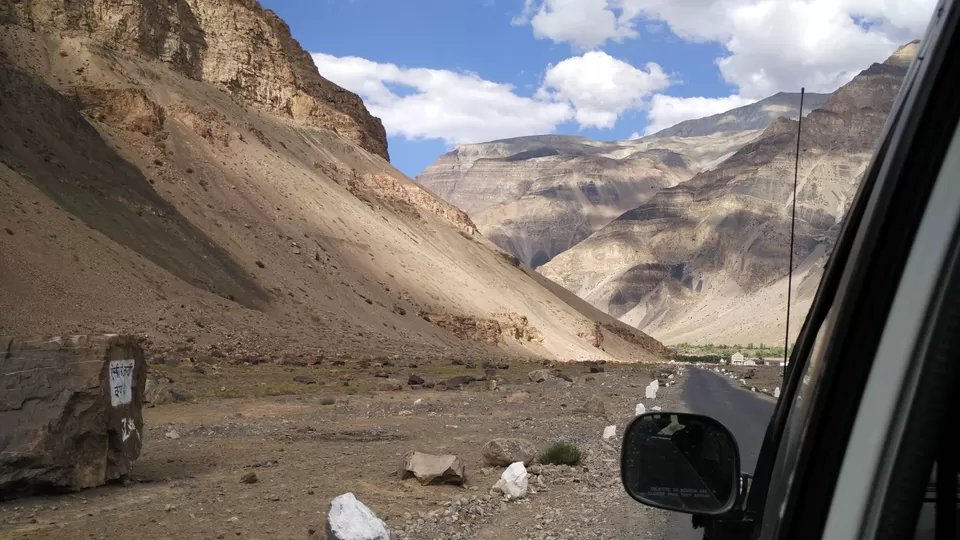  Going there: There is only one bus which goes to Kaza from Rekong Peo and you can get down near Gue village entrance. There is no direct public transport till Gue Monastery.
Nako to Gue Distance - 47Km., Kaza to Gue Distance - 81Km., Tabo to Gue Distance - 34Km., Reckong Peo to Gue distance - 135Km.
 The best way to take private car from Nako or Reckong Peo.
Nearest railway station: Kalka (broad gauge), Shimla (narrow gauge)
Nearest airport: Shimla airport (22 Km. away from Shimla city with few operating flights)
 There is no proper accommodation. You may request the villagers for a night's shelter. However it's recommended to stay in Nako or Tabo and on the way you can visit this place.
 Best time to visit : May to September. You can visit in winters for a chilly experience. Although there is no assurance of a clear road and weather in winter season.
 Take prior information on the road condition.
 Give yourself a day to be lost in solitude, peace and in the touch of serene and tranquil nature.
For more details feel free to get in touch with me in alakananda.banerjee25@gmail.com