Not many people still know about the beauty and mesmerizing landscapes of the Spiti Valley. Almost every one has Leh Ladakh on their bucketlist. Frankly I was one of those people, until continuously thrice, my trip got cancelled due to tension in Kashmir. I then decided to switch destination and travel to Spiti.
Believe me, this land of lamas surprised me every day during the 7 days road trip. Though there are many reasons why you should visit Spiti, but watching a Mummy in Gue Village,tops the list. If you don't believe, watch for yourself. Unlike Egyptian Mummies its not wrapped in bandages but is self preserved.

Here is every bit of information I collected from my local Spitian Guide on this Mummy.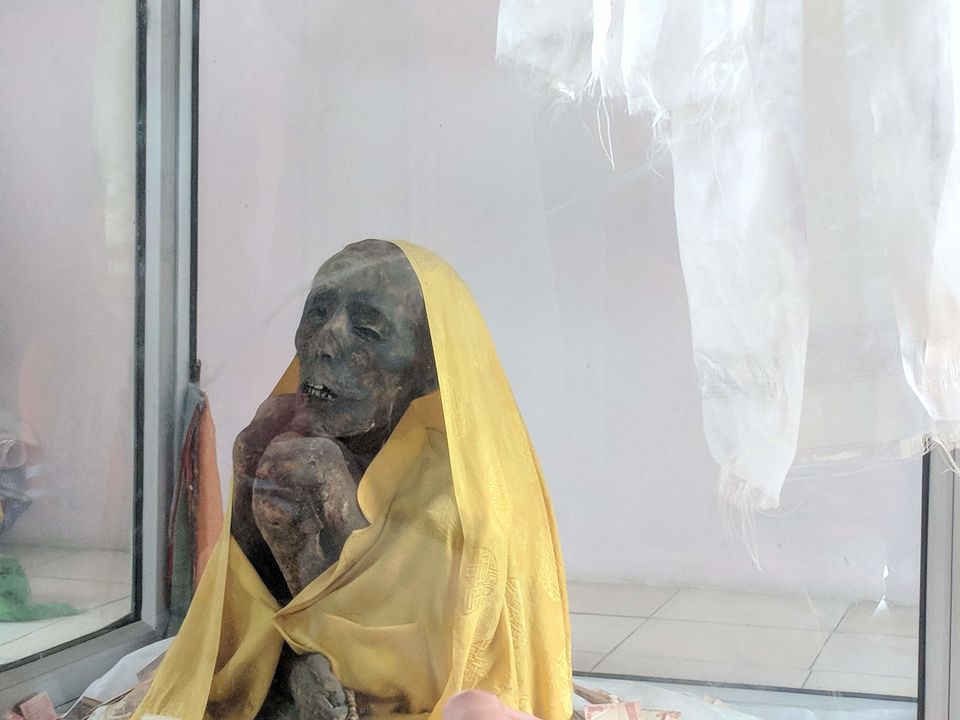 The mummy is kept in a glass chamber without any bandages. The shrine where this glass chamber is kept is small and can accommodate up to 6 people at a time.
The Mummy village with not even 100 houses?

Gue is a small village comprising of 50 to 60 houses. Here houses are painted white and are made of stones and mud. It is situated at a height of 10,000 feet above sea level . From tabo which is a 1000 year old monastery, Gue is approx 40 kms away.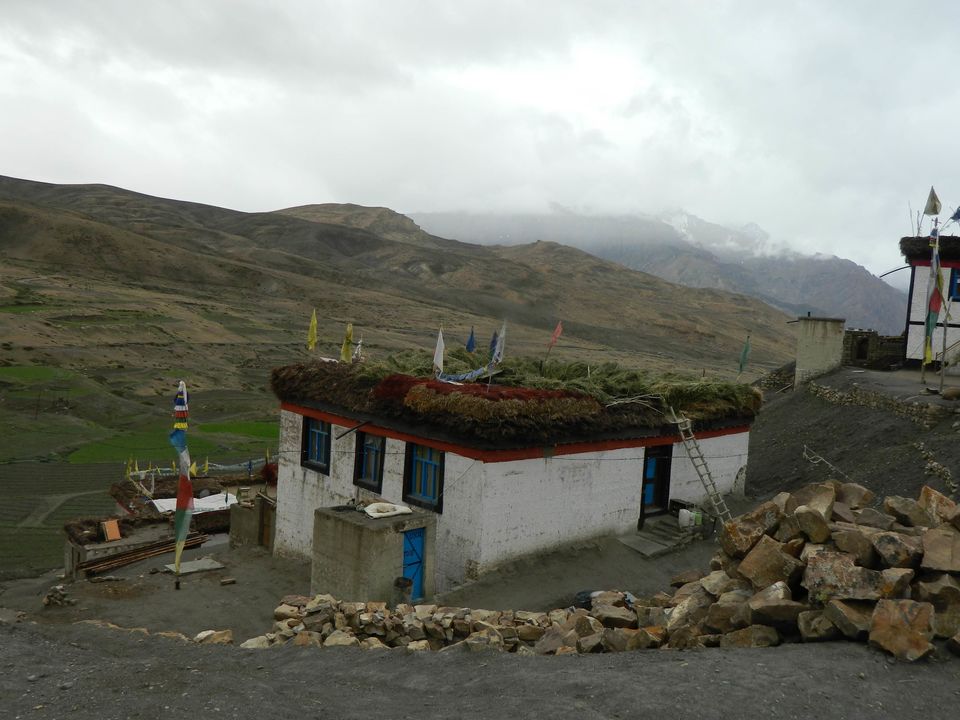 Was this Mummy Lama Sangha Tenzin?
The mummy is known of Monk Sangha Tenzin, also known as Mummy lama. He is among very few well known buddhist monks who started self mummification while he was alive.
How is Mummy so intact with little hairs still growing?

Mummy is around 500 years old and still intact with teeth and skin. Villagers once in a year gather to cut the nails and hair, they grow, though very little but yes.It is kept in a glass box inside a small shrine which can accommodate only 5 to 6 people at a time. People are allowed to take pictures but without flash as artificial light might damage the mummy.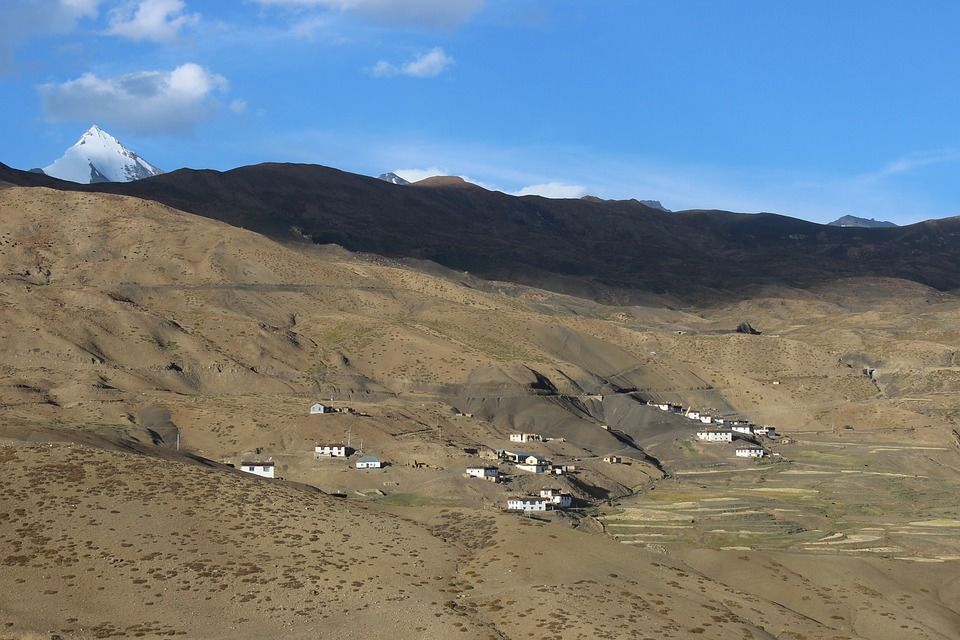 The shrine is right outside the Gue Monastery. Lama sits firmly with its fist around one leg, chin resting on its knee. Villagers said the lama went through the self mummification process while being alive.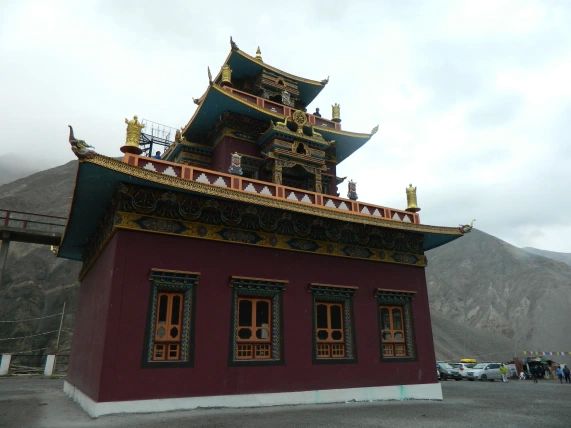 How Sangha Tenzin turned his normal body t0 self Mummified?
The process of self Mummification is really tough and it takes years to turn a normal body into mummy's. Monks would starve themselves to reduce the fat that would rot after they die and also ran candles around the skin which makes it completely dried up. Sangha Tenzin is also believed to follow the same way of Mummification.
Its said that the monks also eat some dose of poisonous nuts, to remove the moisture from their body while they are alive.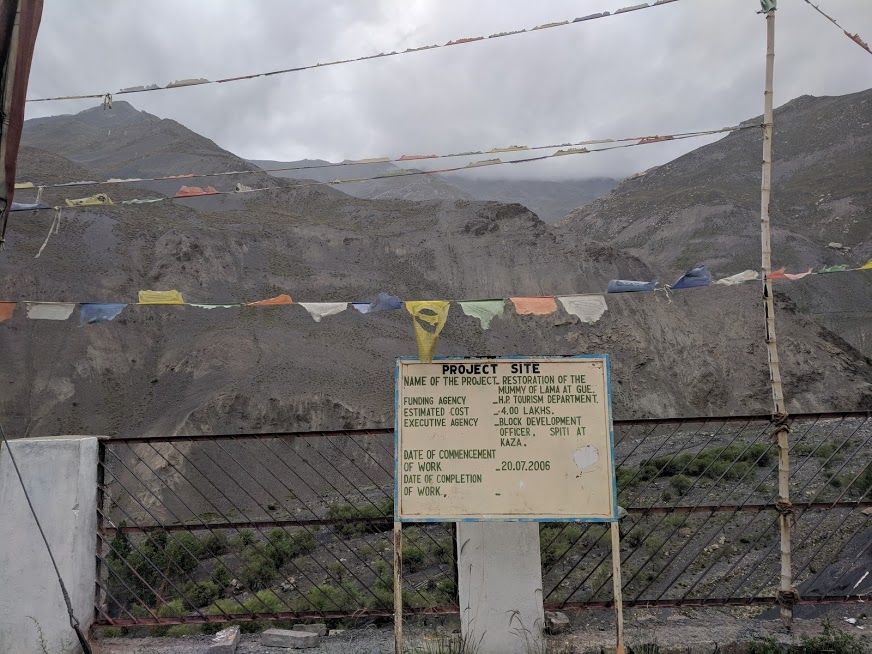 Carbon dating revealed the mummy dating back to year 1475 which is over 500 years old. It was found in siting position with rosary in one hand and a strange belt tied from neck to knee.
Is there a story behind Mummy being found at Gue?
It was found by villagers in 1975 when his tomb was destroyed in earthquake. There are several stories behind how this Mummy reached Gue village. Some of them states that Monk sacrificed his life for well being of the village and that is the reason they worship him. Villagers daily offer prayer at the shrine.
Gue was not known before in the outside world. However, since the day mummy has been identified here, Gue has been on every travelers list and is now on global map . Villagers believe this was the intention of the Sangha Tenzin to attract lot of attention to the village. If his mummy was not found here, no one would have known about the village of Gue.
Timing to visit Mummy
If you get a chance to visit Spiti, do plan for Gue village. Don't be disheartened if shrine is locked on your visit. Villagers keep the shrine locked whole time and open only when some one visits.
***Don't believe what they say, go and see it***
Follow me on facebook, Instagram, and on travelchecklistt.com