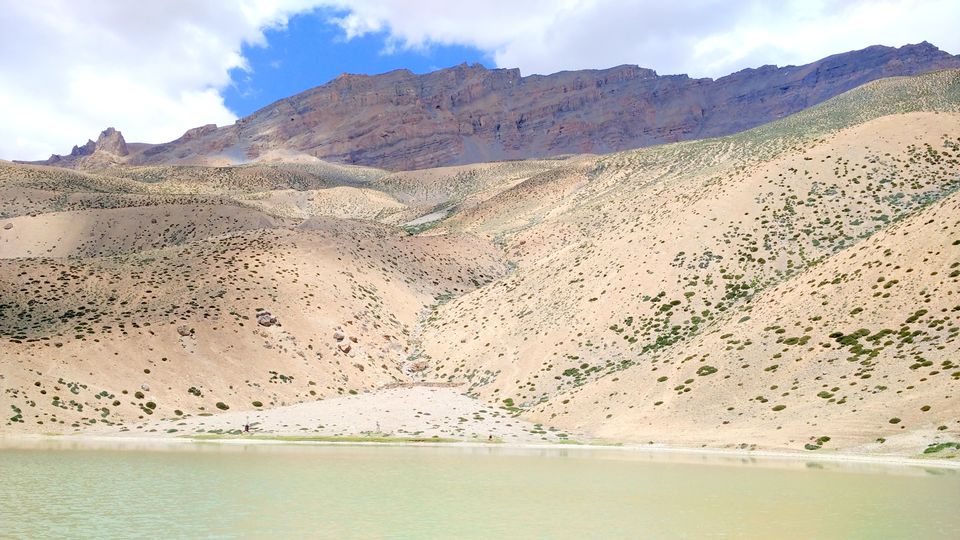 #CoffeeWithTripoto
"Heard melodies are sweet, but those unheard are sweeter '' – a famous line by British poet John Keats. I found the real essence of the quote during my trek to Dhankar Lake. Not very popular yet a fascinating trekking destination.
It is one of the high altitude lakes situated above the Dhankar village also known as Dhankhar, (height 3870m) in the Sptit district of Himachal Pradesh and at an elevation of 4270m (14010 ft) above the sea level. Dhankar village is the old capital of Spiti and it is accessible through motorable road. Spiti roads condition is not very good and long back it was constructed by Indian Army.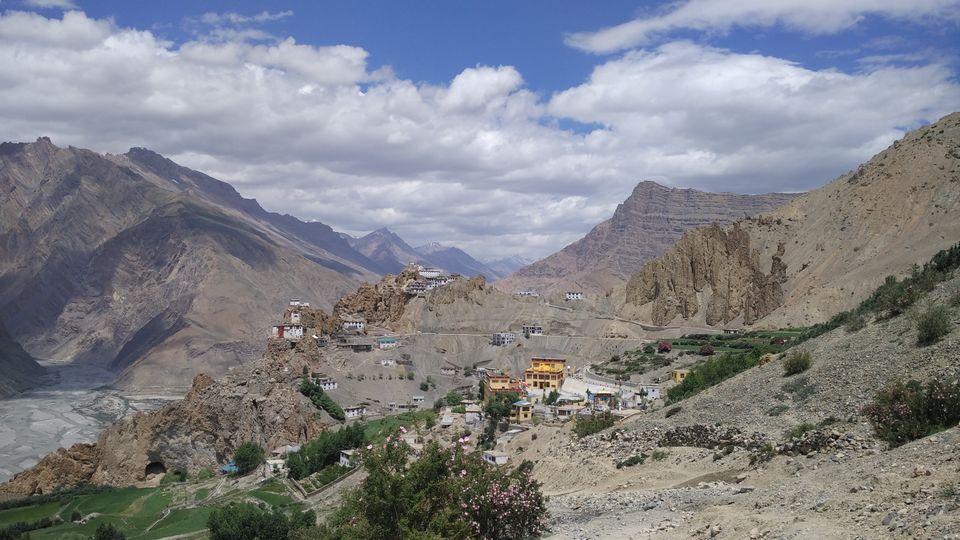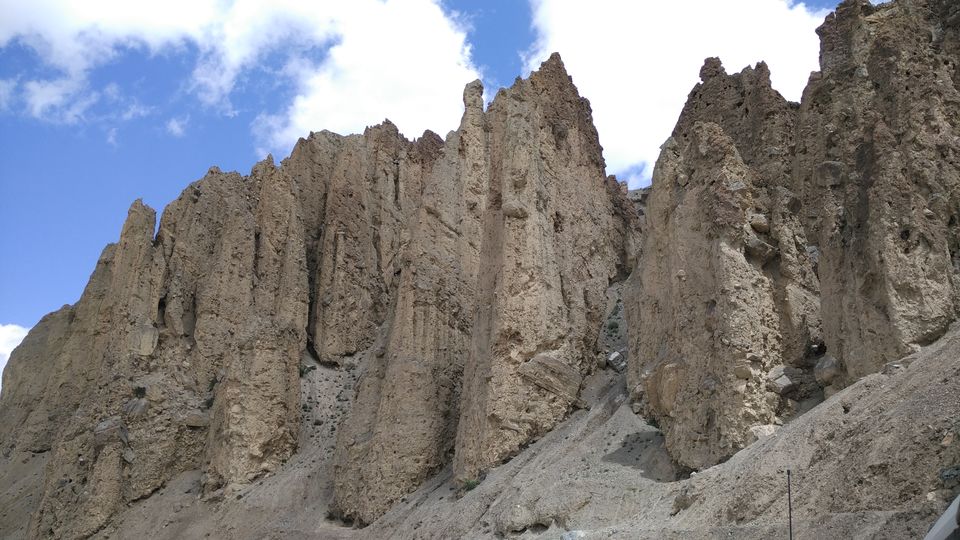 It is a 5km trek from Dhankar village. Although the distance is not much but it has become a tedious and a difficult one due to insufficient level of oxygen level in this area.
After crossing around 1.5 km you will face the steep path. Nature will give challenges and at the same time they will welcome with mesmerizing view of the Spiti valley where you will witness Spiti River, dry mountains, snow covered peaks.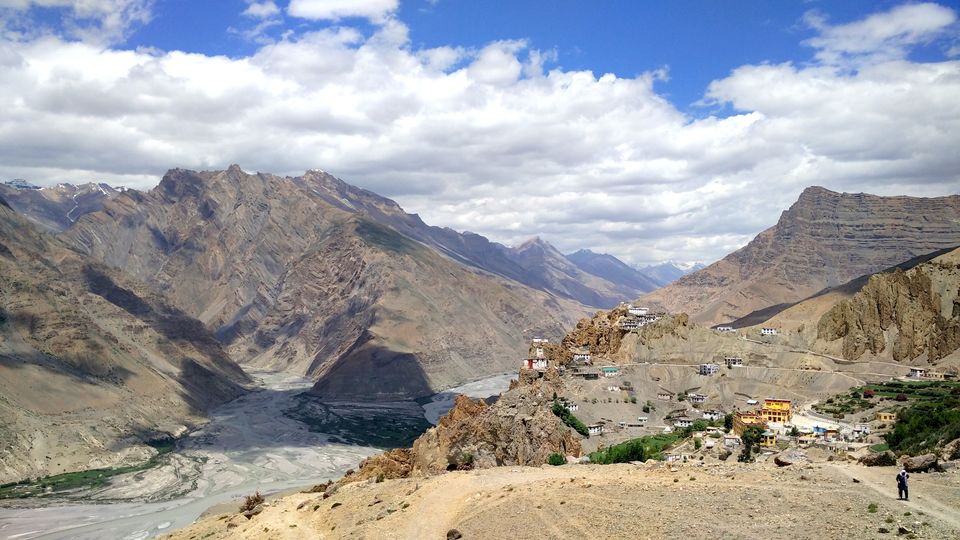 The path was really very narrow and steep at the same time. So you have to be careful while you walking, as just beside the trail you can see the deep ditch. Also, be very careful while taking picture.
Finally, after much struggle we reached near the Dhankar Lake and it was surrounded by the mountains. The water was crystal clear and placid. You can even drink it.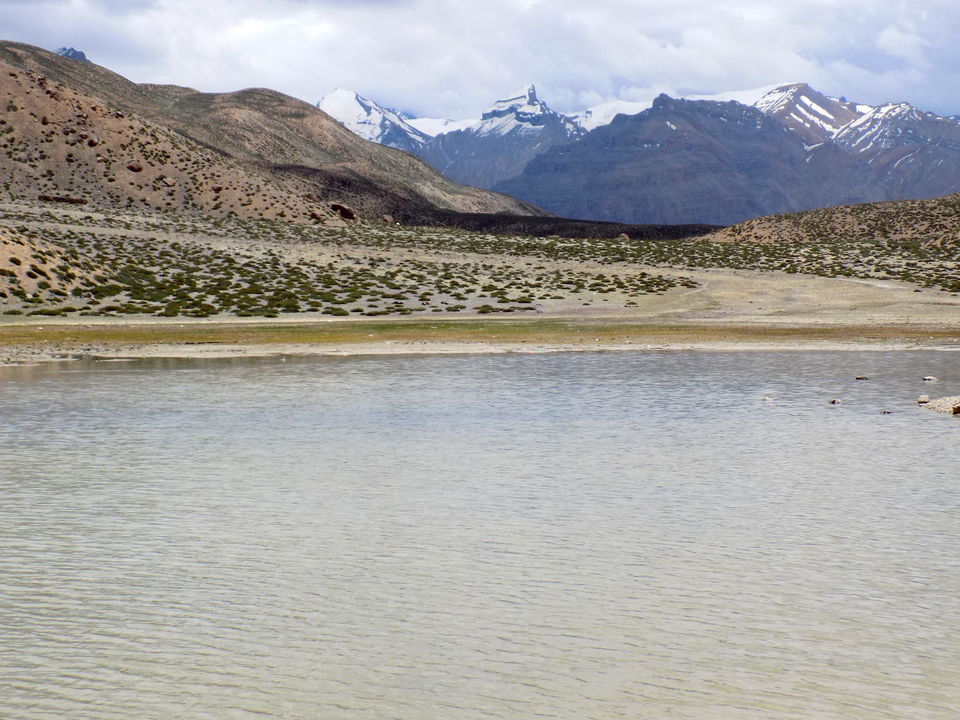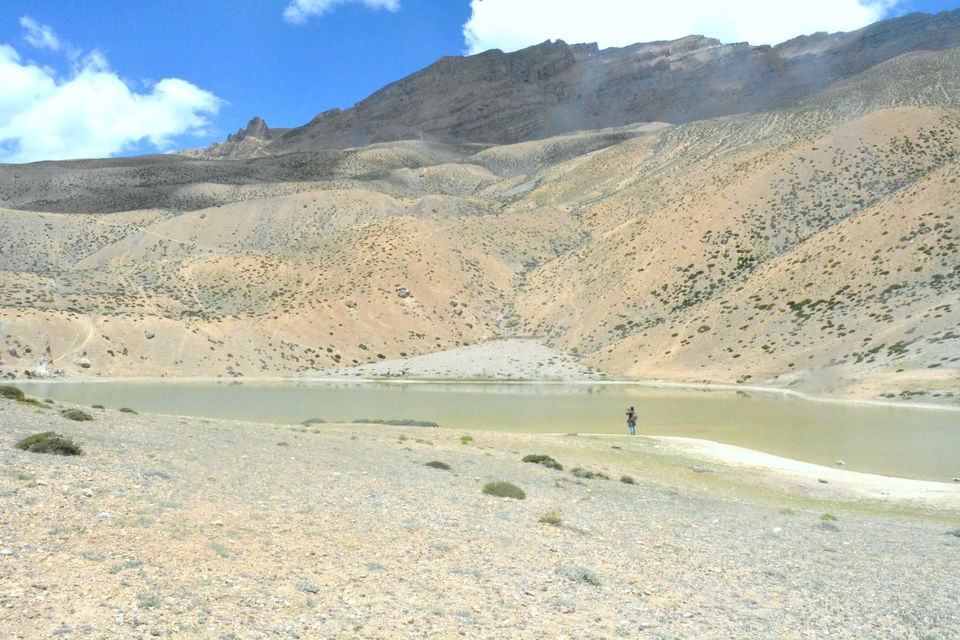 Please do not pollute the water as locals treat the lake as a very sacred place.
The mountains and the surrounding are dry and you will not see any vegetation apart from some bushes. But it will dig deep into your mind and will fall for the barren yet gorgeous beauty of the nature. It will spellbound you with its serene and tranquil nature.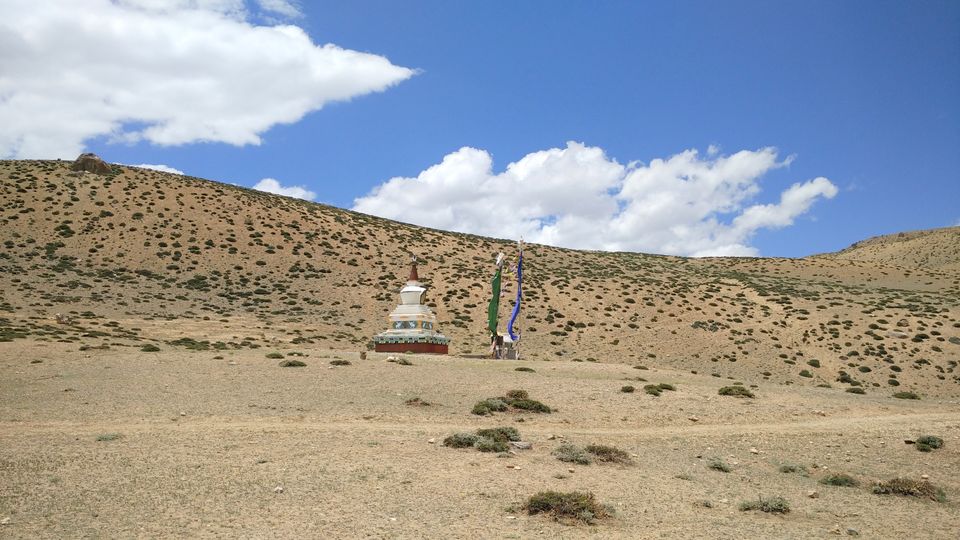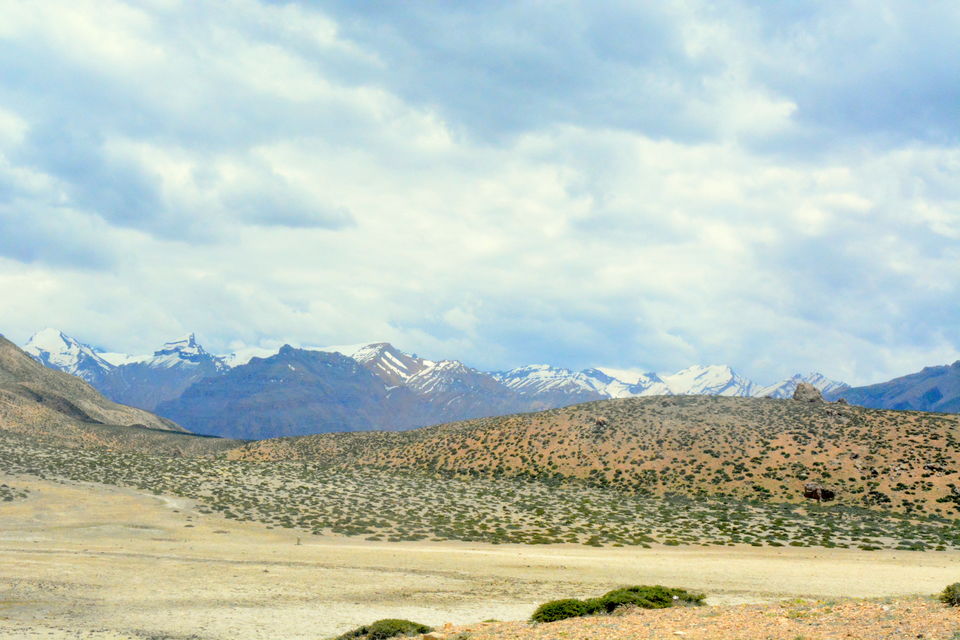 While returning you have to be very careful as you are walking downhill. Do not rush as you will feel tempted to let it go after a tedious hike. Take small steps and place your feet properly. The path is full of loose pebbles and also be careful of your bag-pack.
How to reach to Dhankar Lake:
• Route 1: Manali to Dhankar via Rohtang Pass and Kunzum Pass --- 236 Km.
• Route 2 : Shimla to Dhankar village via Reckong Peo (Kinnaur Dist.) and Tabo (Spiti Dist.) --- 410Km.
 You can also take this circuit route to visit Kinnaur and Spiti together - Manali --- Dhankar & Kaza --- Tabo (all are in Spiti Dist.) --- Nako (Kinnaur Dist.) --- Rampur --- Shimla.
It is a long journey route and you need time to cover all major destinations.
Nearest railway station: Kalka (broad gauge), Shimla (narrow gauge)
Nearest airport: Bhuntar airport in Kullu, Shimla airport (22 Km. away from Shimla city with few operating flights)
Best time to visit: May to October. If you are going from Manali please take early information on the road which pass through Rohtang Pass and Kunzum Pass. It generally opens in June.
For more information please feel free to get in touch me.
There are two monasteries in Dhankar, old and new one. The trail starts near the new monastery.