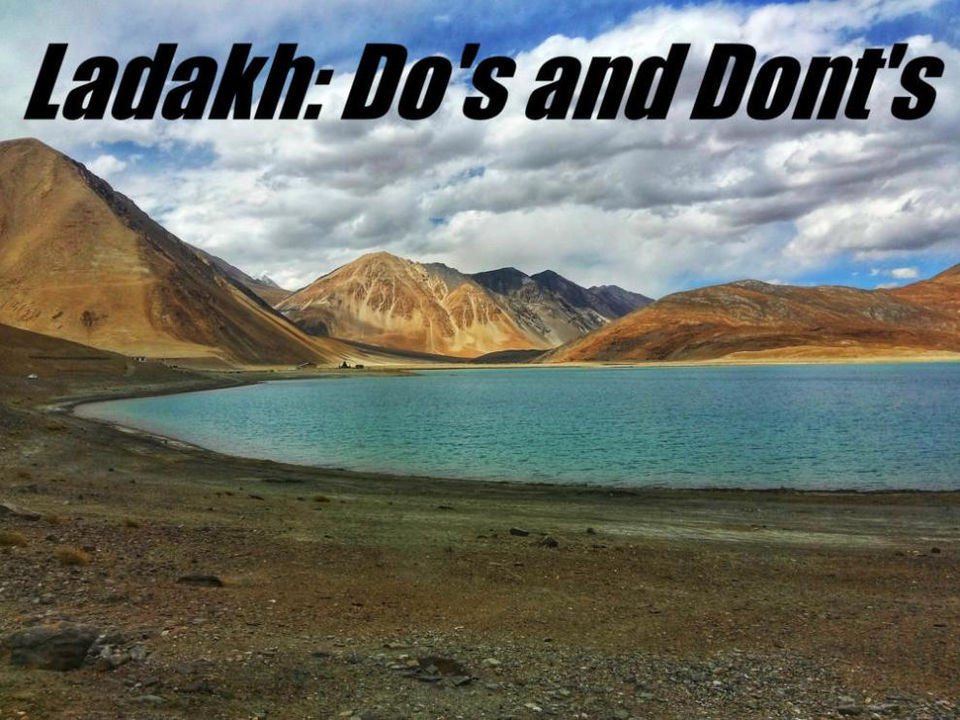 Ladakh has been by far my most favourite destination in India for its invaluable and indespensible experiences it has offered me to be cherished all my life. Leh Ladakh has a diversified geography that encompasses in itself vast expanse of virgin cold deserts, mighty snow clad mountainous ranges of the Himalayas that is complimented by immaculate glacial rivers of Zanskar, Indus, Jhelum, etc.
Leh Ladakh is situated at a minimum hight of about 10,000 ft above sea level, there is a notion that if you are not physically fit to adjust to high altitude then you cannot visit this beautiful part of Jammu and Kashmir. This blog post is primarily dedicated to let you experience the most of your Leh Ladakh trip by following these Tips and Suggestions which I personally followed as guidelines for a successful and comfortable let Ladakh tour.
1. Time to visit :
If you want to experience cold and windy side of Ladakh then make a visit in the month of May. If you wish to experience leisurely summery vibes of Ladakh then June and July make for a perfect time to plan your visit.
May -> 3 to 4 degree celsius during day time and -4 to -6 during night time.
June and July -> 10 to 12 degrees during day time and 5 to 6 degrees during night time
2. Acclimatisation :
Complete one day rest is compulsory on your arrival at let. It is advisable to give your body a complete rest for minimum of 24 hours from the time of your arrival in Leh because the body needs to get acclimatised and get accustomed to the high altitude terrain. Avoid any rigorous physical activity so that you will have a seamless stay in Ladakh.
3.Medical precautions:
If you are an asthmatic patient, or someone with breathing issues or low bp then you must specifically consult your respective doctor for their advice before planning a trip to Ladakh. Some general medicines that I carried on my trip are : (Please note that these are only for referential purposes, I recommend you to consult your physician)
* Crocin
* Combiflam
* Diamox
* Gelucil
* Cough Syrup
* Pan D
* Soframycin
4. Stay hydrated to maintain oxygen levels :
The most effective and easiest tip that I can suggest for your trip to Leh Ladakh is to stay hydrated all the time. As the oxygen level at that level is low so drinking water at regular intervals will help in maintaining levels of oxygen.
5. Well experienced driver :
A road trip in Ladakh can be a success only if you have a well informed and an expert driver to guide you throughout your journey and make it a memorable one.
6. Unhygienic washrooms :
As Ladakh is a very difficult terrain and road conditions are not upto the mark so having a good public washroom facility is a rare possibility and as the road journeys are quite long and time consuming therefore it is advisable to be prepared to use the to so great washrooms & if you are prone to any urinary infections then please carry required medications to avoid the same.
Pro Tip: Just because the washrooms aren't good please don't compromise on water intake otherwise you will start having headaches due to drop in oxygen levels.
7. Mobile connectivity:
As you land in Leh, you will have weak or absolutely no mobile connectivity during your stay so if you wish to be connected you can buy the local sim card available in the market area. The wifi in hotels is also not appreciable. Only AIRTEL and BSNL have good connectivity but only in and around the The Leh City. Since you have no good network you cannot rely on the GPS for routes and tracking.
8. Clothing items :
As Ladakh is a cold destination, even during summers the temperatures are low as compared to other parts of India so I advise you to carry adequate woollens and jackets. Thermals are add ons to woollens and jackets as it will give you extra protection. Carry gloves and beanies because when you visit Nubra Valley and Pangong Tso you will require these essentials items. Wear sports shoes or boots with warm winter socks which will make it comfortable for you to walk around the rustic terrains.
Avoid wearing heels and Flip Flops at all costs as its not a convenient option.
Other essential Items :
* Sunscreen Spf 50 +
* Wet wipes
* Lip Balms
* Moisturisers
* Sun glasses
9. Food supplies :
As Ladakh has pretty long road journey like from Leh to Nubra and Nubra to Pangong which almost takes 7-8 hours, I will suggest you to keep some handy and dry snacks because while travelling you wont find any good restaurants or cafes that can serve you proper food. They will only be available at some junctions. If you are travelling with kids it is better to prioritise their food options.
End note : Ladakh is a destination which needs to be explored with peace and leisure so we advise you to not rush into any activity that might exert you and affect your physical health. Listen to your body and try to maintain a decent pace of your activity which will not affect your overall health during your stay in Leh.
All in all it is all in our heads how we take a destination and how we explore it. If you are yourself confident with a strong urge to explore this beautiful place then all other things will be taken care of automatically.