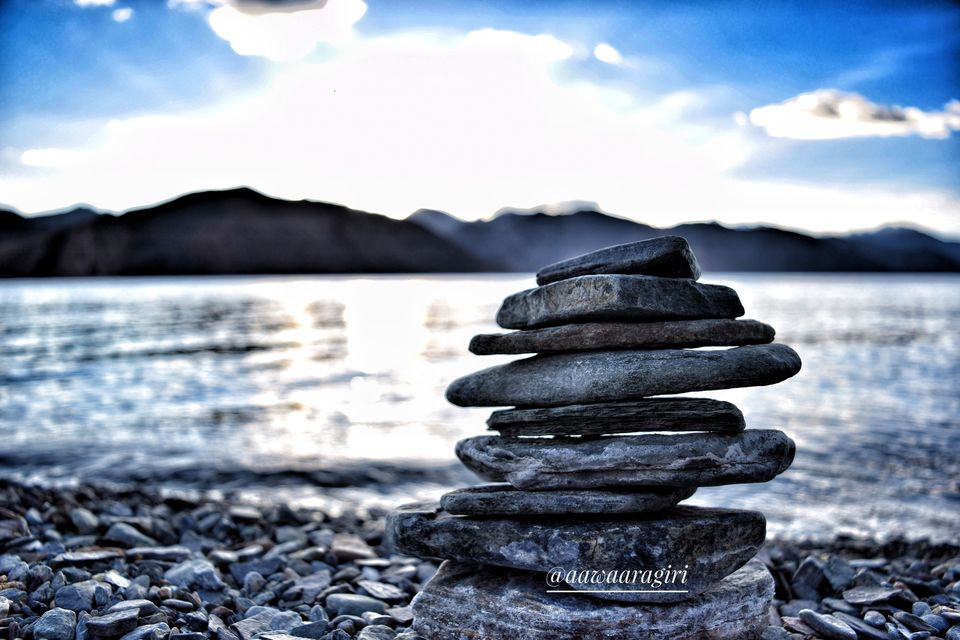 "Once a year go someplace you've never been before - Dalai Lama"
This is the first time I am penning down my travel experience and what could possibly be better then writing about my recent Road Trip to LEH/LADAKH.
My Vehicle: Maruti Swift Zxi
This post will tell you the realities of Leh / Ladakh region which were not being told earlier by anyone.
Before I start let me tell you the things you should keep in mind if you planning a road trip to LEH
Must:
*Get your vehicle serviced.
*Battery, Brake shoe / pads, Tyres needs to be checked.
*Carry a Tyre Air pump (Just in case)
*Keep an Oxygen gas Can / Cylinder (Optional)
*Download All the possible offline maps for the leh / Ladakh region.
***Diamox : Tablets to deal with AMS (Acute Mountain Sickness)
*Sunglasses
*Sunscreen (Spf 50 & above) as the Sunlight is too bright and UV rays can cause serious damage to your skin.
*Woolens, Woolen cap, Jackets (August you don't really need em but you do while crossing the passes like Taglang la, Khardung la etc)
*Carry Light Snacks, Cookies, Chips.
**Chocolates.
*Water : Keep Drinking water throughout your journey.
*Energy Drinks be handy most of the times.
*Mini pocket torch.
***** And the MOST IMPORTANT*****
PERMITS:
1: Tourist Development Council Permit (H.P.)
Any hotel staff in Manali can get you this for 100 bucks.
Make sure you get the permit for the date on which you'll be crossing Rohtang Pass & Koksar (First check post of the Lahual Spiti region)
2: Ladakh Inner Line Permits (ILP)
Inner Line Permits are required for Indian Tourists / Nationals (started again in 2017) and Ladakh Protected Area Permits (PAP) are required for foreigners. One has to pay an environment fee of Rs 400 and inner line permit fee of Rs 20 per day per person to get these permits.
Any travel agent can get you this for INR 650 to INR 850 / person or you can go to SDM office and get it before 1700 hrs.
*Make sure you clearly mention all the names of the traveller's and the number of Days.
These permits are required in Ladakh in order to visit the inner line places like Nubra Valley, Khardung La, Pangong Tso, Tso Moriri, etc.
Dont's:
* Do not Overload your vehicle. You will end up damaging the undercarriage.
* Do not trust the Milestones beyond Jispa. Whenever in doubt step out of your vehicle and ask the locals (You will be lucky if you see any :P)
* Do not exhaust yourself if you are the only one driving. Take regular breaks.
* Eat Healthy not Heavy.
* It'll be a crime expecting cellphone working beyond Vashishth. Once you leave Manali your cellphone can only be used as a Camera, A Music Player, Offline GPS.
* Leave the stuntman in you back home.
* Do not Litter.
**NO SMOKING**