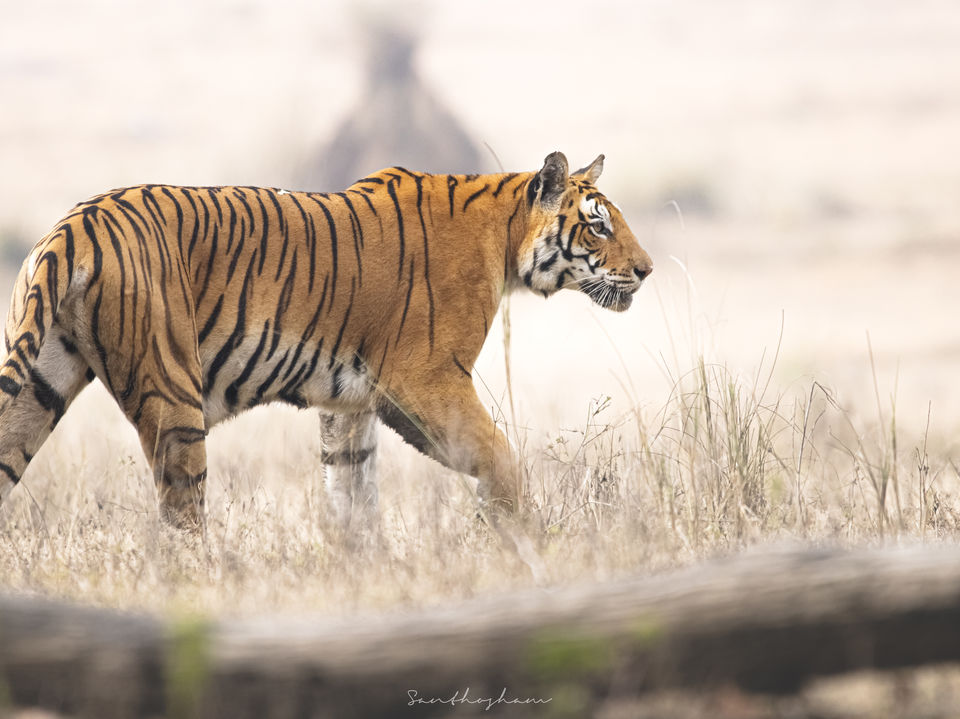 I always wanted to see the wild and experience it, but never get a chance or time in fact I don't know how to. One day when I checking some videos in Youtube about travelling and photography a wildlife safari experience video pops up and the way he presented his experience thrills me more and started learning about how to book a safari, what are the things to keep in mind, how to reach etc. After some research I decided to go Kanha National Park in Madya Pradesh and it was my best decision I ever made in my life.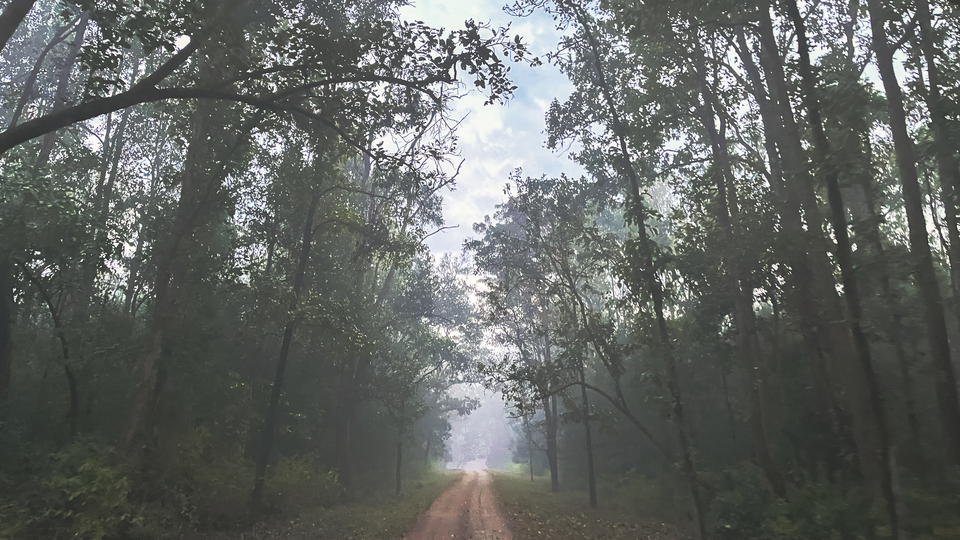 Safari Booking
Kanha National Park also known as Kanha Tiger Reserve is having total of 8 Zones in which 4 are core zones namely Kanha, Kisli, Mukki, Sarhi and 4 are buffer zones namely Khapa, Khatia, Phen, Sijora.
The safari booking can be made directly at the park office or from the official website https://forest.mponline.gov.in/
It is advised to book as early as possible through online rather than directly at park office on the day.
There are two options available for the safari booking. Single seat and Full Vehicle.
Single seat booking is for the people who are travelling single or couple and it will be a good choice if you are in budget. When you are travelling with family or friends of 4-6 people then the best choice will be booking full vehicle.
The booking prices are as follows:
Single seat booking- Rs 400 + Portal Fee
Full Vehicle booking- Rs 2400 + Portal Fee
The above rates are only for core zones and on non premium dates. These are only for the permission to entry. Along with the above Vehicle charges and guide fee will be added which will be around Rs. 3500. In case of single seat booking the vehicle charge and guide fee will be shared with total number of persons allowed in the vehicle(i.e., max 6).

Hotel Booking
After the safari booking the second most important thing to do is hotel booking. There are plenty of hotels and resorts available near the Kanha National Park but the important thing to keep in mind is while booking the hotel or resort, book it near to your safari booking gate. In the four core zones the safari vehicles will enter from three different gates and each gate is at different distances ranging from 60 to 65 Kms. So it is advised to book the hotel or resort near to those gates. Some of the hotels or resorts will offer packages included with safari bookings but it is always better to book the safari by ourselves.
The cost of these resorts ranging from Rs. 1500 to Rs. 35000 per night. They provide wide variety of options considering its cost and place where it is located. But before booking check where it is located and how much distance it is from the gate. It is advised to book a hotel or resort a maximum of 2-3kms from the gate.
If you are looking for a different experience, you can checkout this resort. I have booked this resort and it was a wonderful experience staying there. https://naturescamp.in/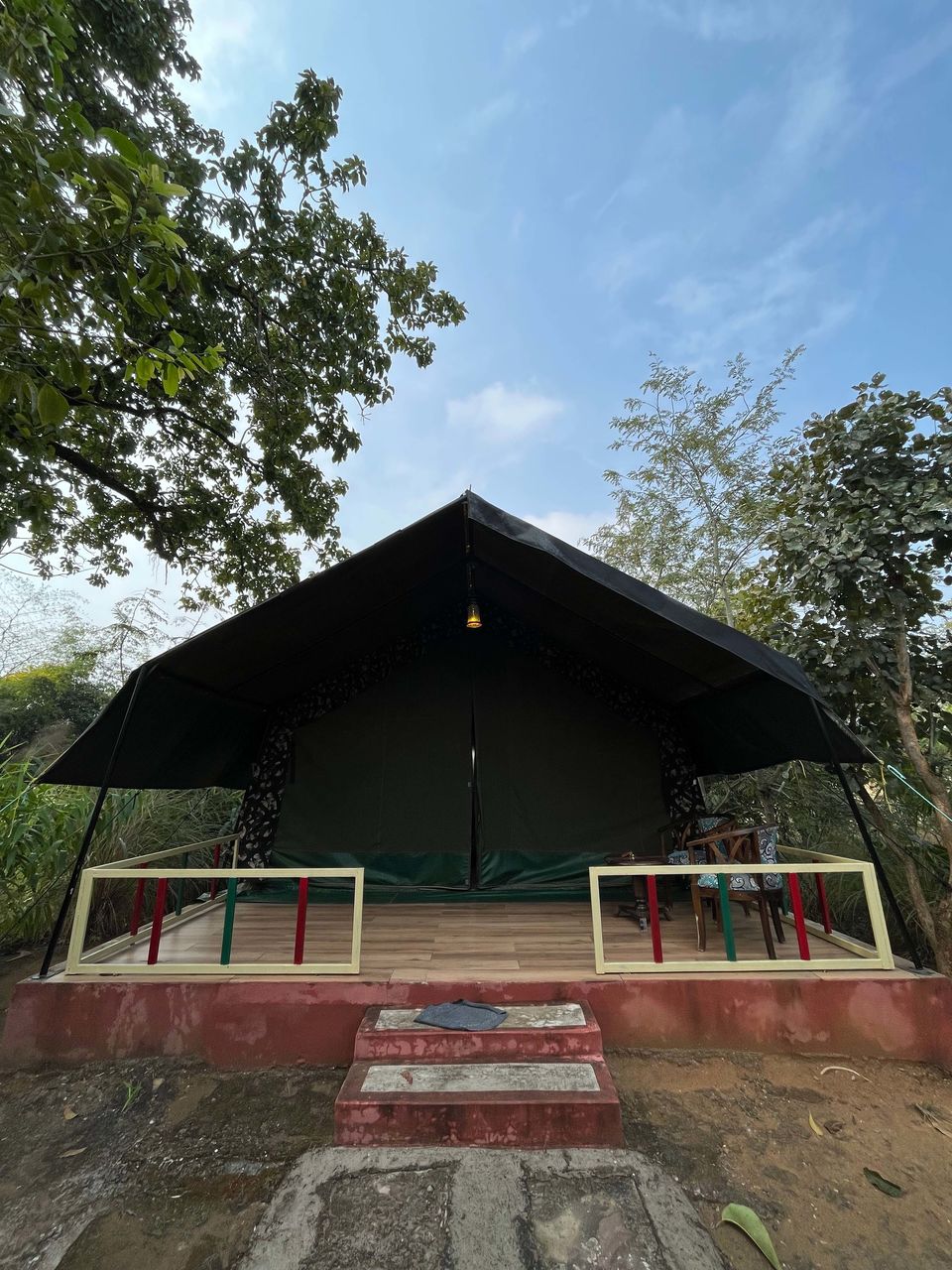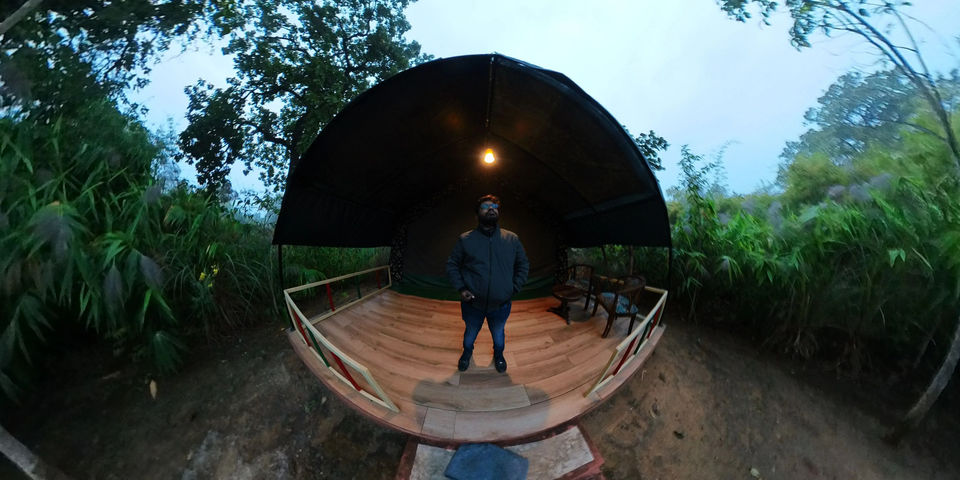 Safari Experience
Day 1, Safari 1
On the day 1 I have reached the resort by 12PM and I booked the safari in the afternoon and it was a single seat booking. Afternoon safari timing is from 3-5.45PM and I have reached well in advance as I don't know the initial process. Once you reach the safari gate you have to show the safari booking along with your ID and pay the safari jeep fee. After that you have to go to the office and pay the guide fee there. If you book single seat then you have to wait for the remaining people in the jeep to come and the cost will be shared. In case no one show up in the stipulated time the jeep will be allocated for you and you have to pay the total amount of the jeep and guide fee.
As I have booked for the single seat I have waited for the remaining people and a couple showed up and after paying the remaining amount a jeep is allotted for us. The initial feeling for me is beyond words. As this was my first ever wildlife experience my heart started racing and I feel more excited for the journey. Kanha National Park is mostly populated with 'Barasingha' also called swamp deer and is popular with mighty tigers. My first safari didn't went well as planned as it rained heavily throughout the safari time and couldn't capture much due to that and also there was no tiger sighting. I was disappointed but as I have 3 more safaris I hoped for a better tomorrow and went to the resort.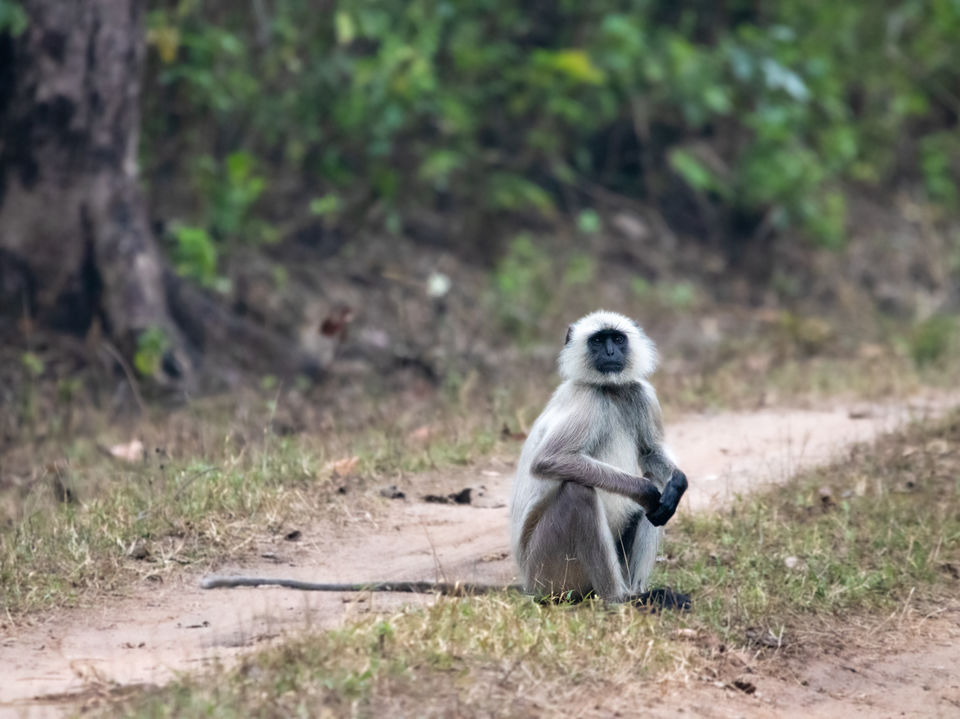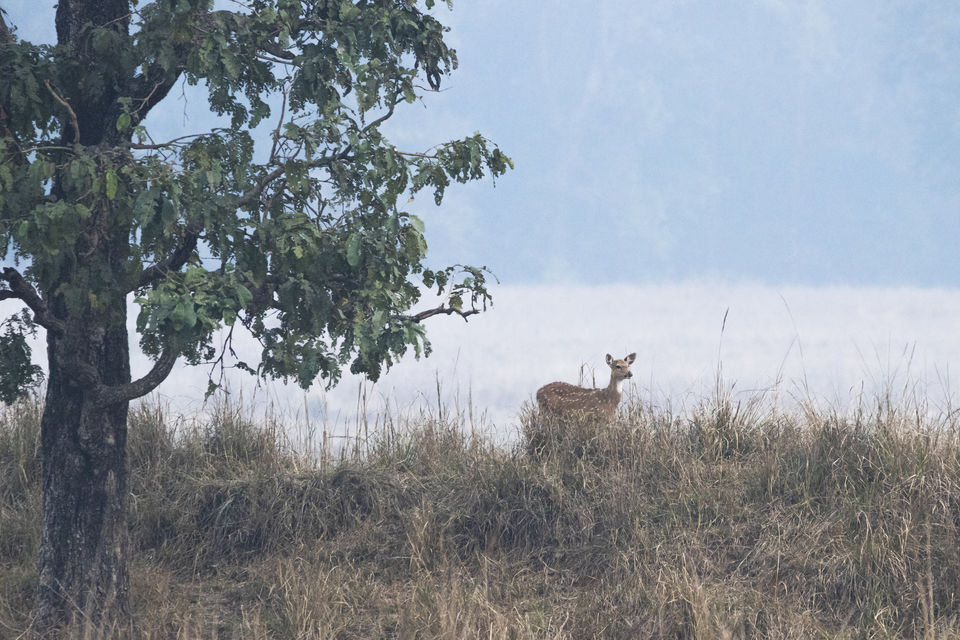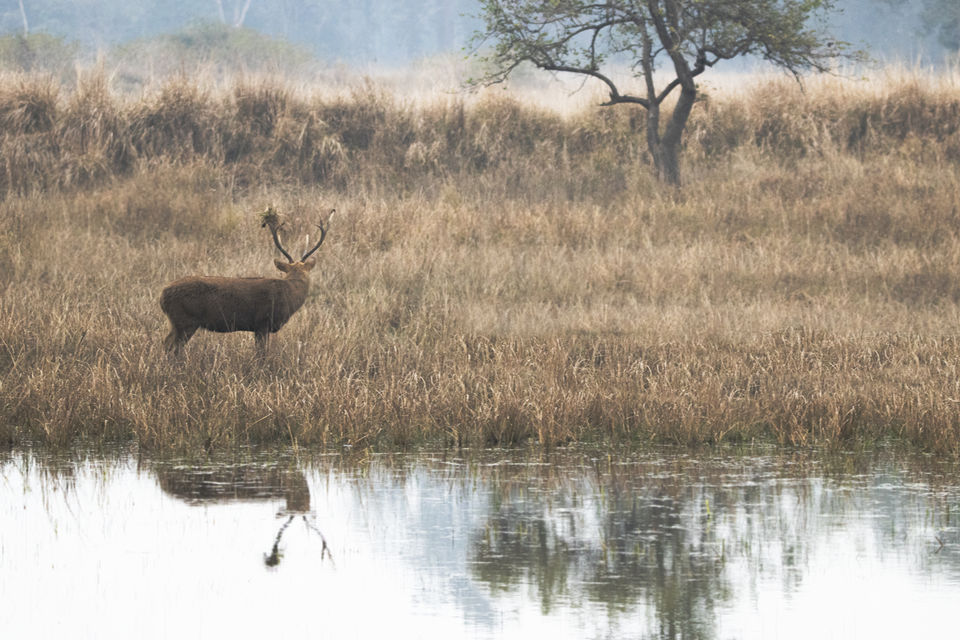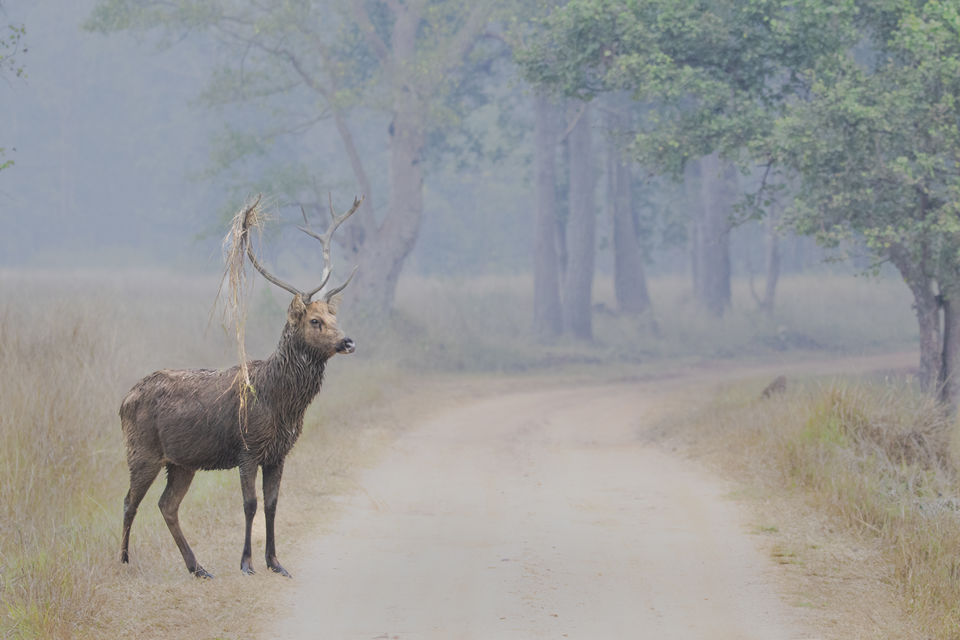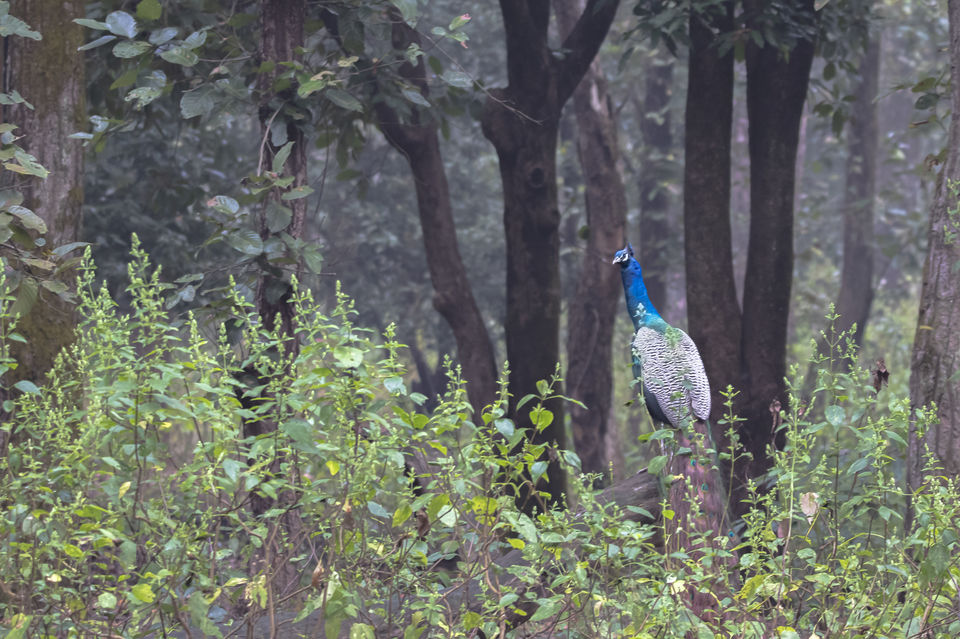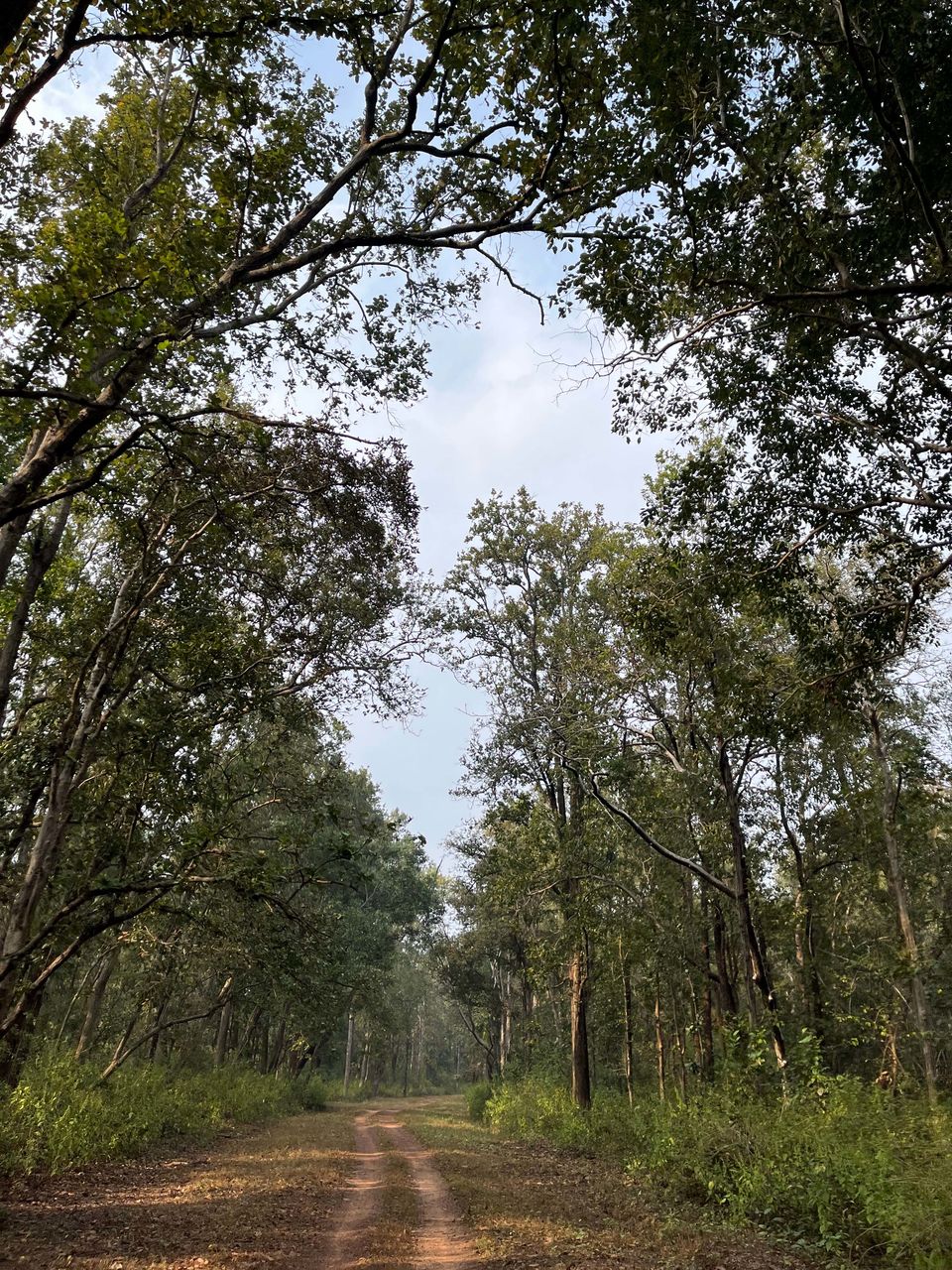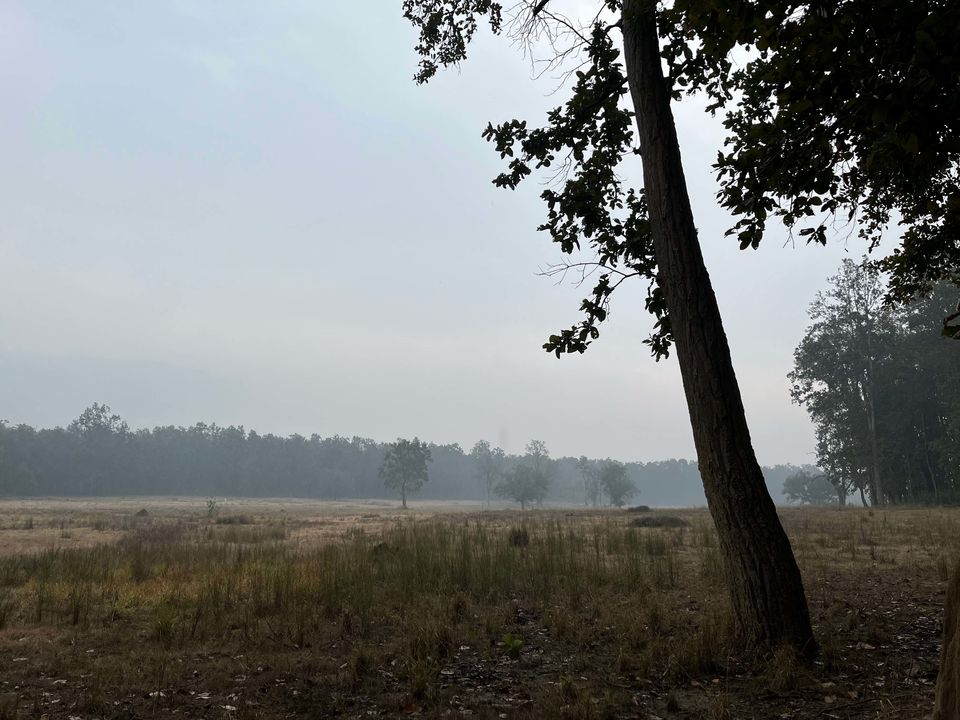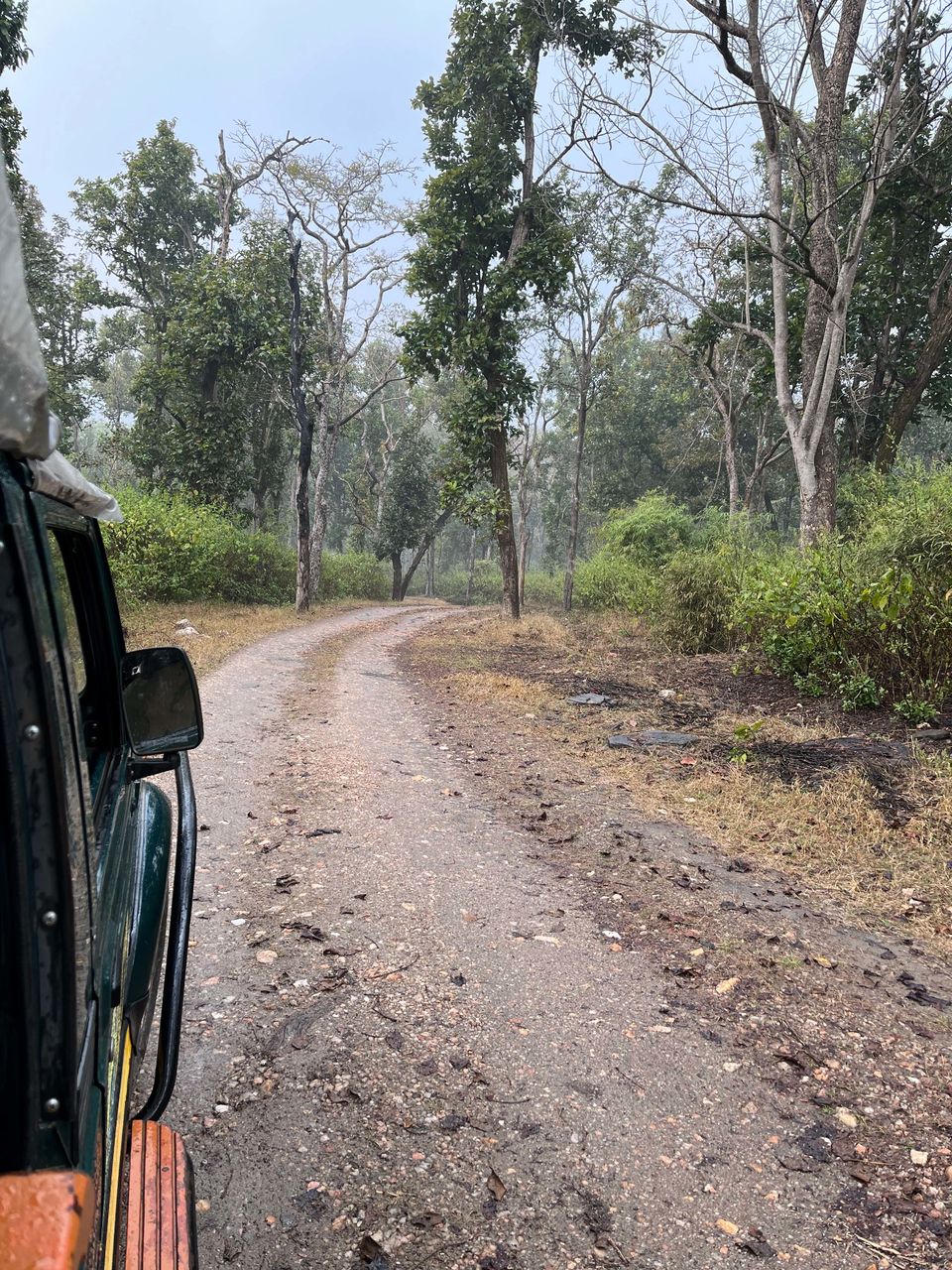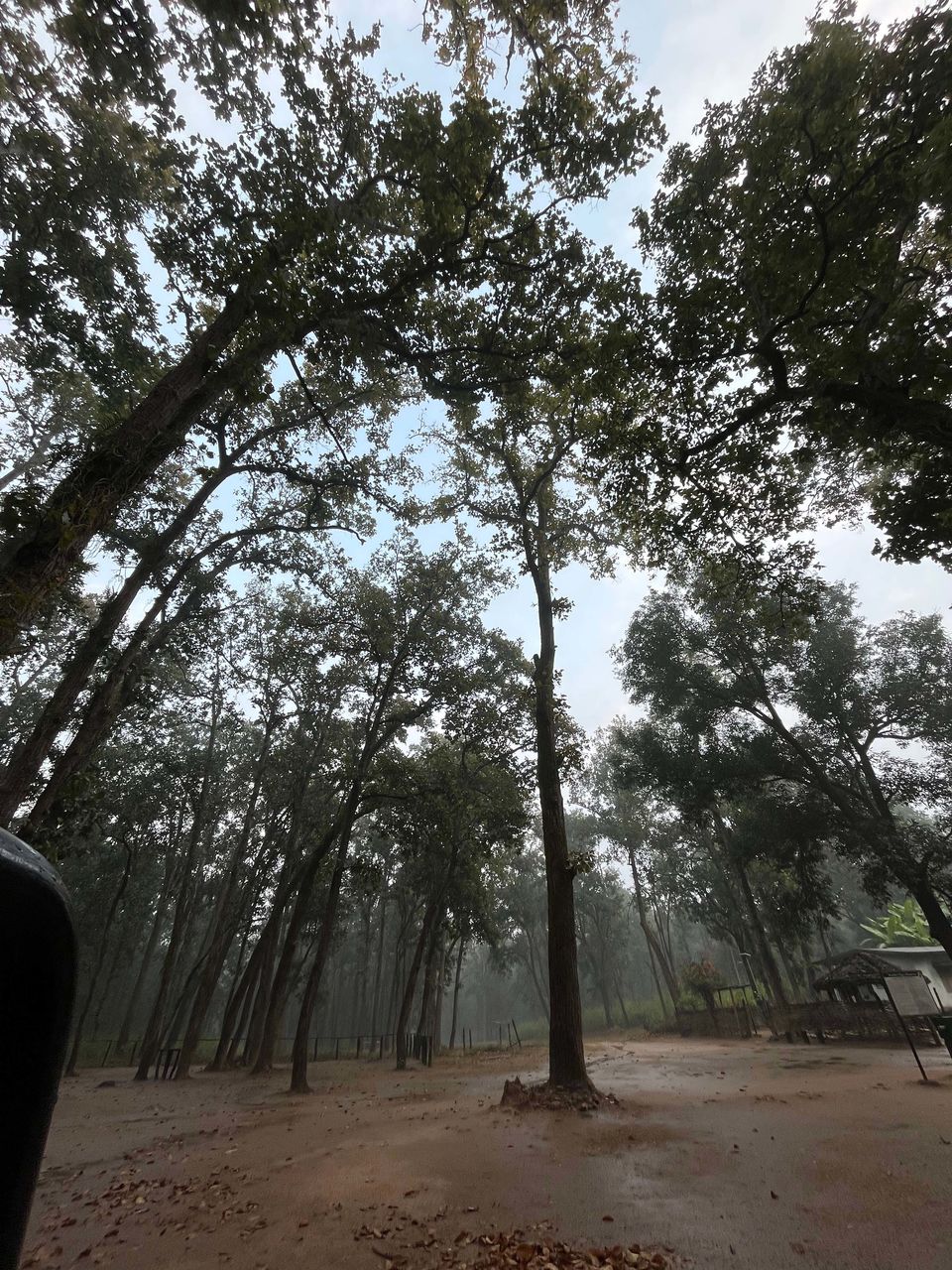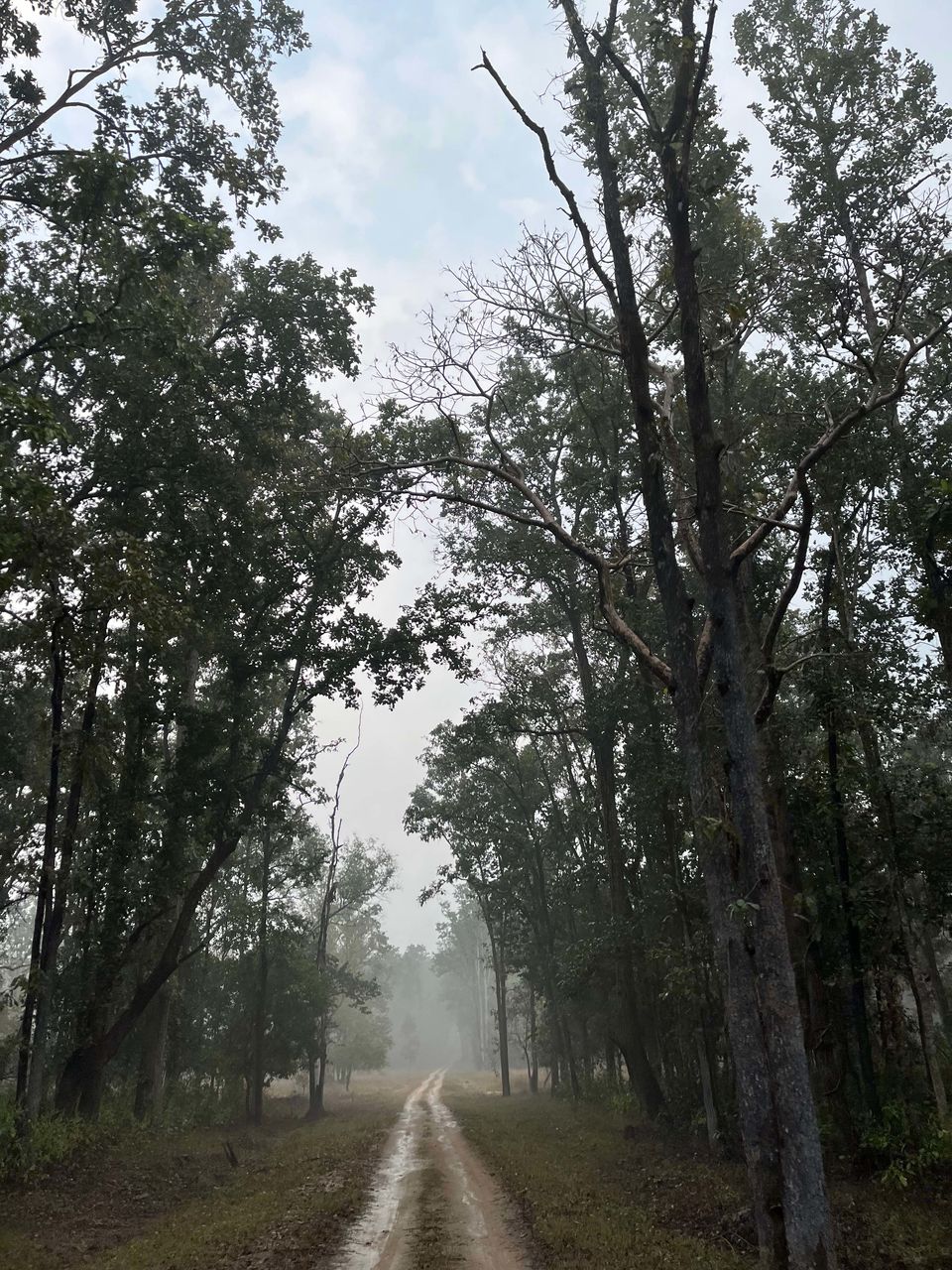 Day 2, Safari 2&3
On the day 2 I have booked the safari in the morning and afternoon. In the morning it is a full vehicle booking and in the afternoon it is a single seat booking but the other persons didn't showup so the full vehicle allotted to me. The morning safari started at 6AM and it will be till 11.30AM. The scenery of the reserve is very beautiful in the morning with all the fog and there is no rain so I hoped for a tiger sighting and we went on searching for one following the calls from deer, monkeys and peacocks.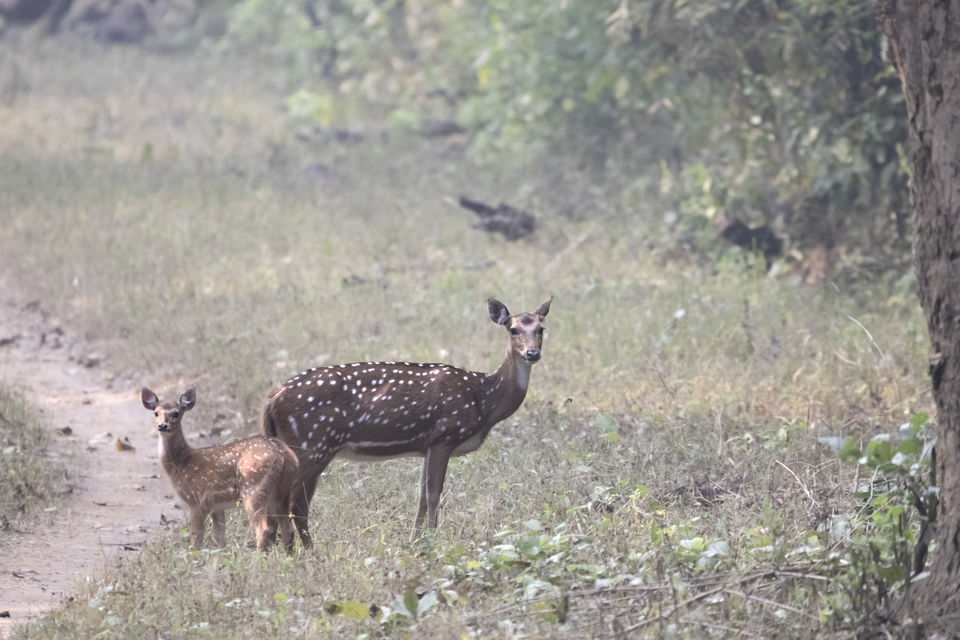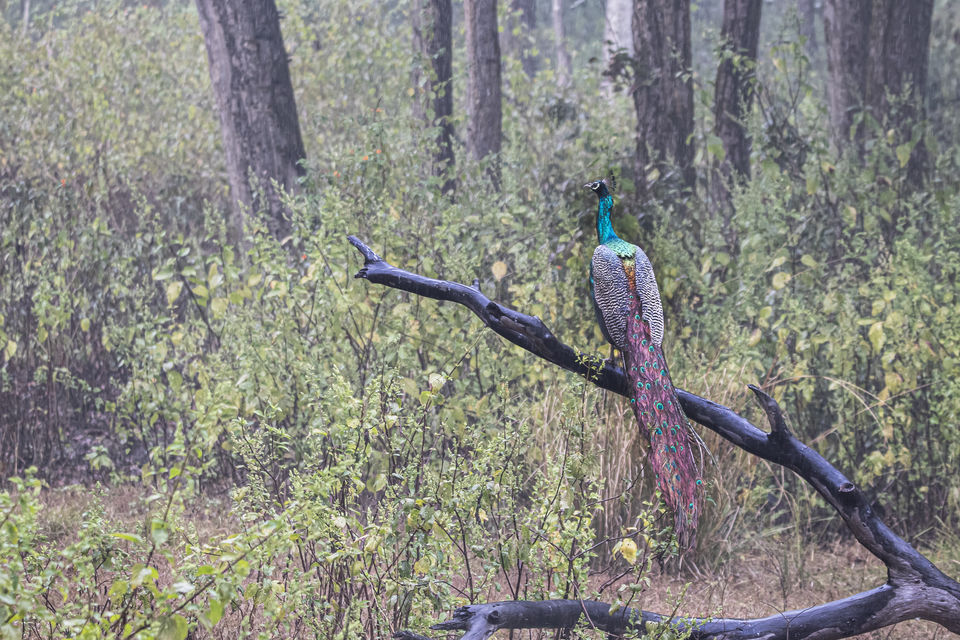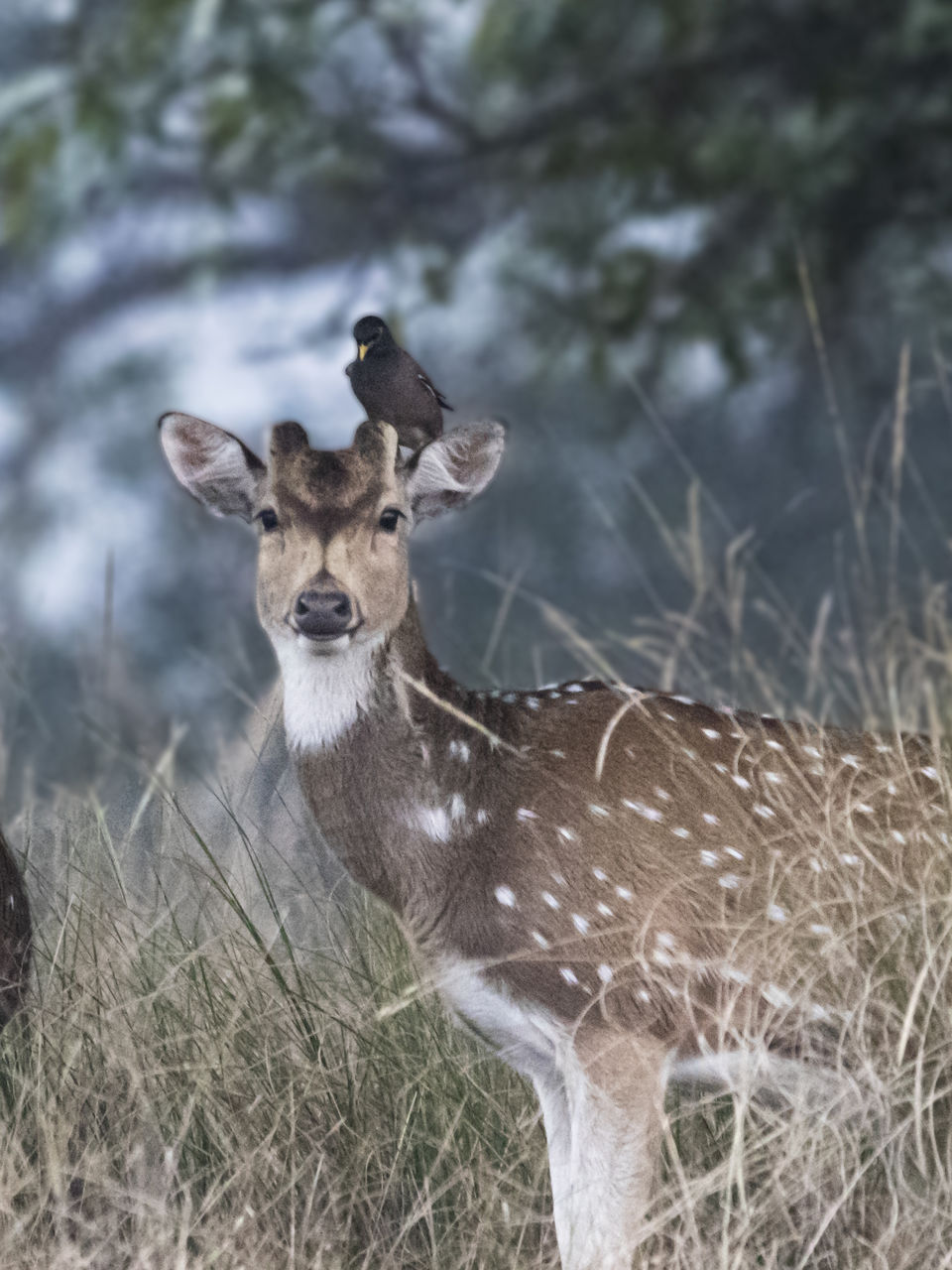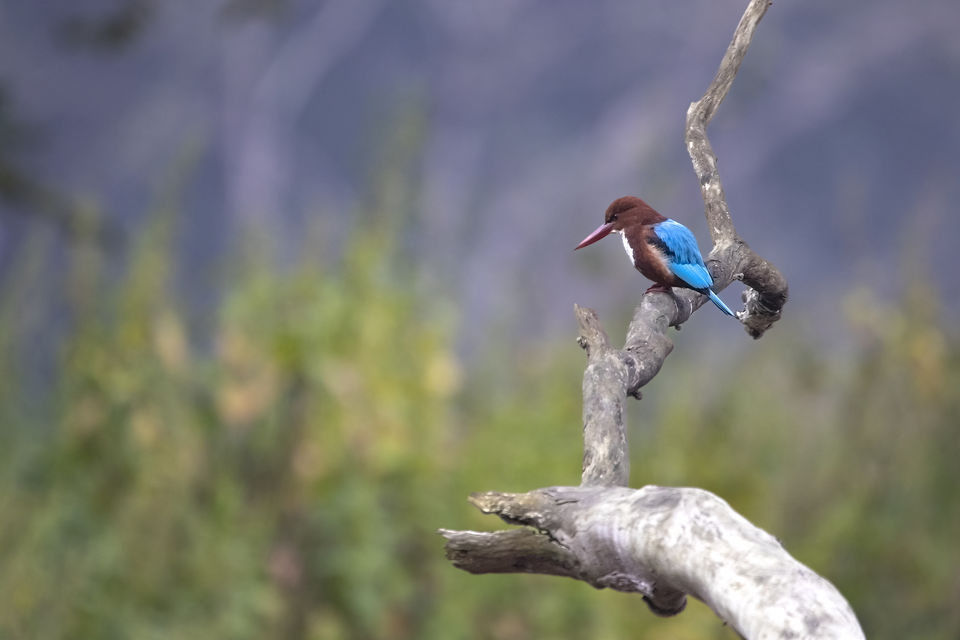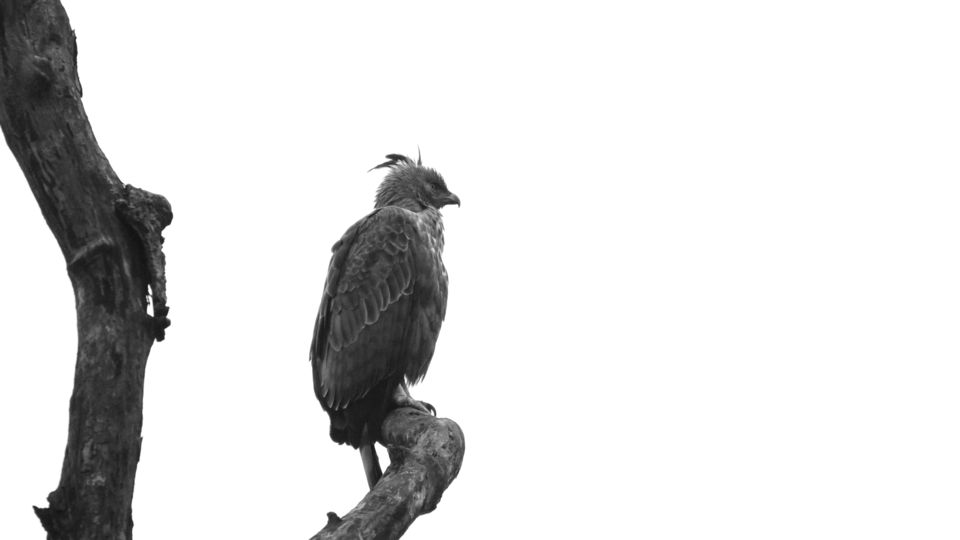 After the close calls and searching I am not lucky to find a sighting and it is almost time to leave as the park have strict rules for the safari drivers to enter and exit the park within the prescribed time. When without hope we coming out finally the beautiful sight of tiger sighting is happened. No calls no vehicles near to us all of a sudden a majestic tiger coming out of the meadows with fierce eyes walking towards us. That moment was spectacular my first experience of seeing a wild animal in its natural habitat.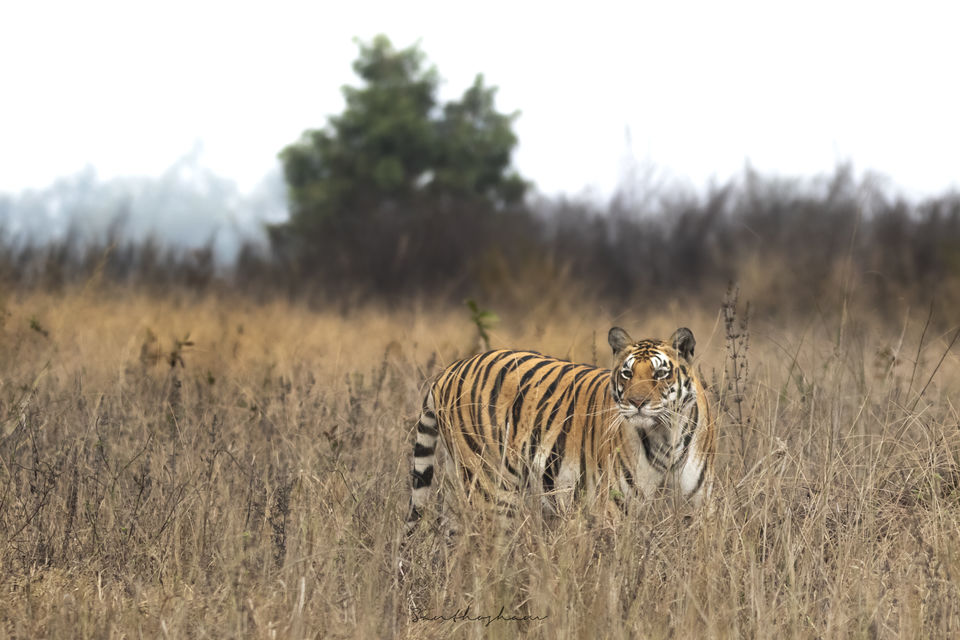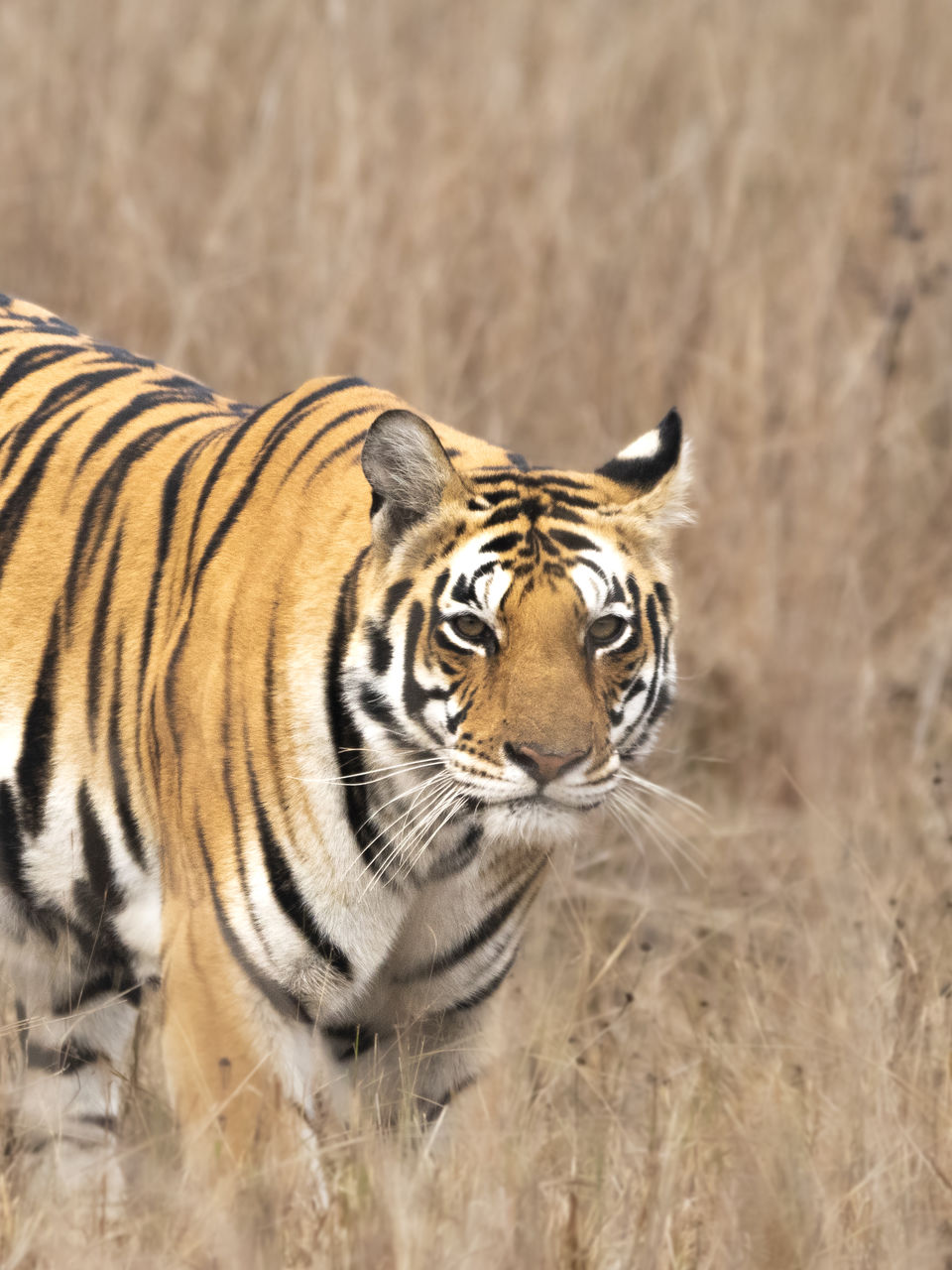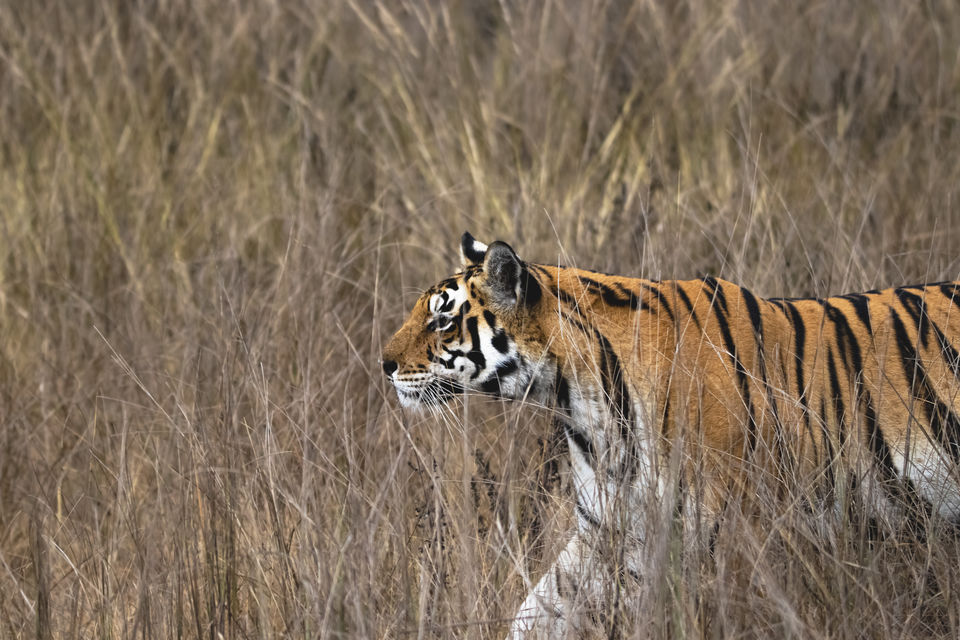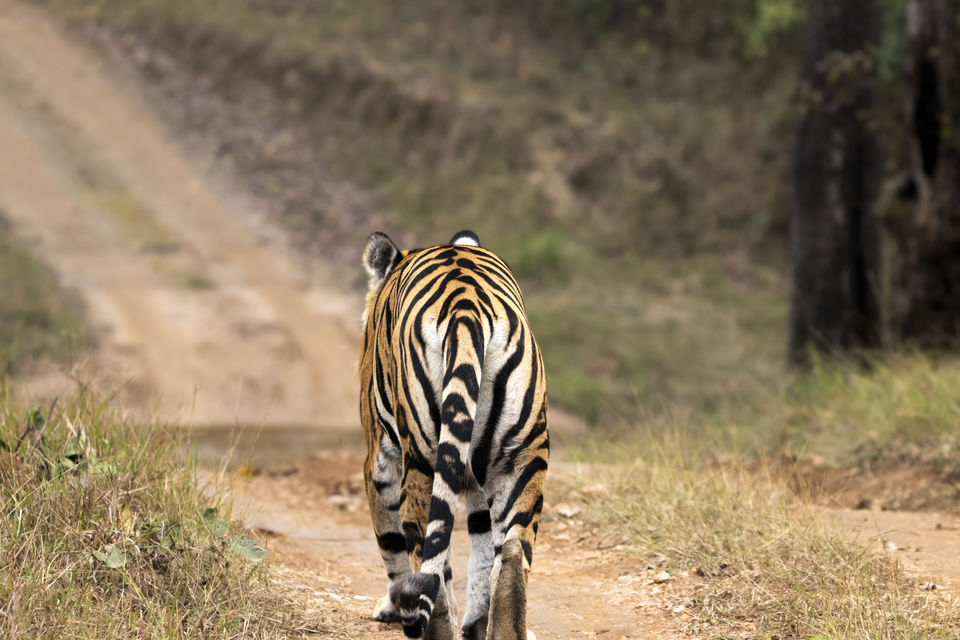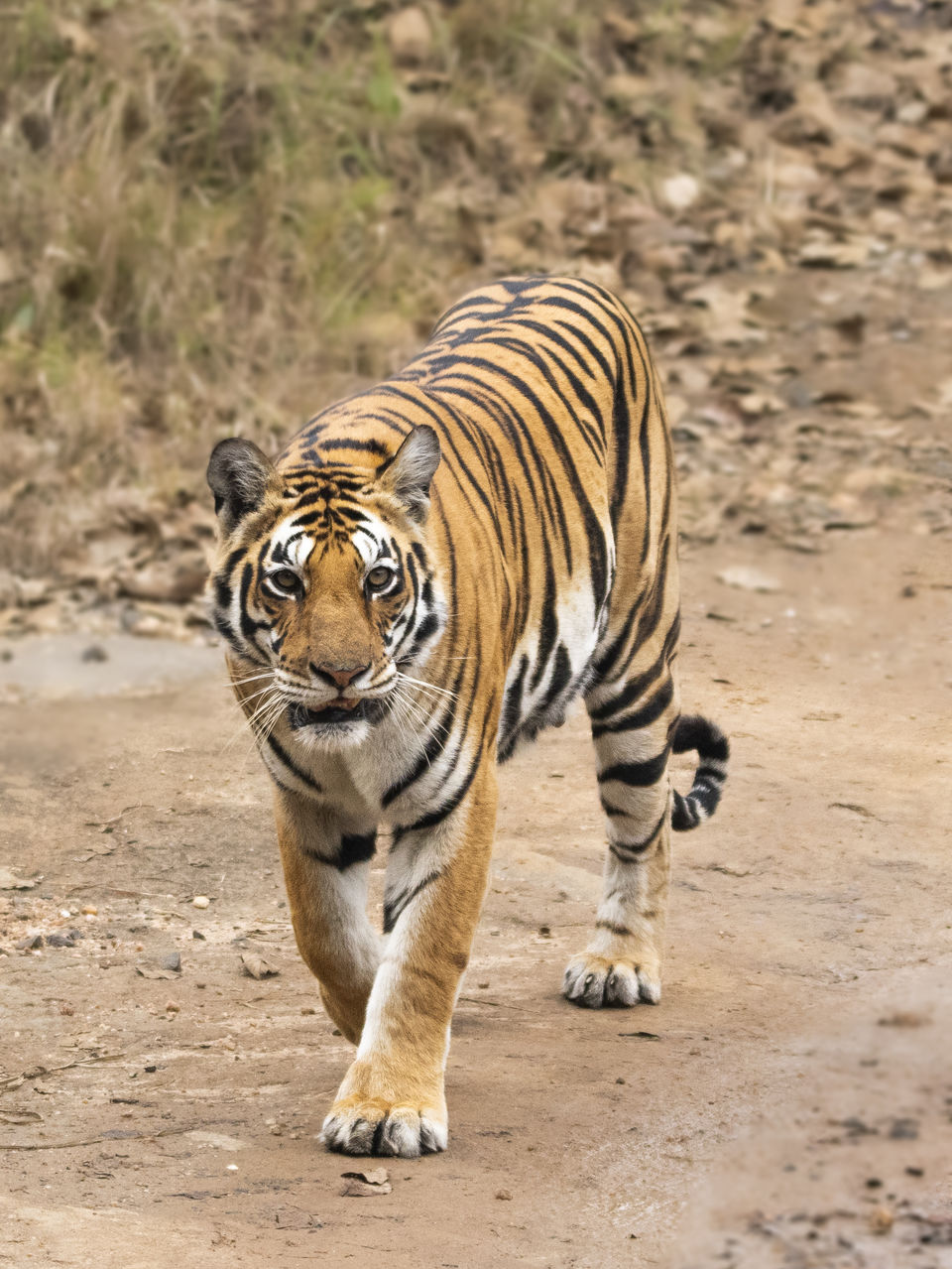 The sighting was continued for about 30minutes and the best part is no other vehicle is around and I had the great experience and thrilling moments capturing it throughout. My camera shutter is continuously clicked until the memory filled.
In the afternoon I hoped for another sighting but the rain again played spoilsport and the safari ended with another disappointment.
Day 3, Safari 4
This is my last safari and it is a morning safari for the full vehicle. I hope there will be a tiger sighting again and went for the search with the calls that made by the jungle. The Kanha National Park is not only for the majestic tigers but it is also having a wide variety of wild creatures, birds, reptiles insects and plants. I have experienced the Spotted Deer, Barasingha, Golden Jackal, Barking Deer, Owls, Eagles, Kingfisher, Peacocks and many more along with the Tiger. After the breakfast inside the park(yes a small break will be there for breakfast as the safari starts at 6AM in the morning and it will be at a spot provided inside the park itself) we continued our safari for some more areas locating the pug marks and calls and when we heard a very close call by spotted deer and we decided to wait for the moment and it happened again. Another day another tiger different from yesterday's and it is an older one.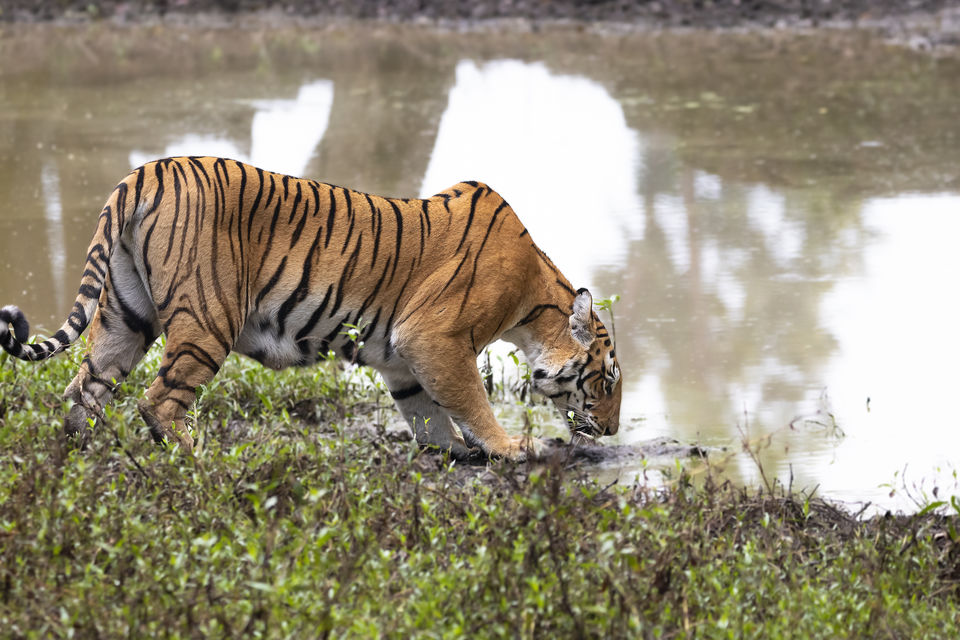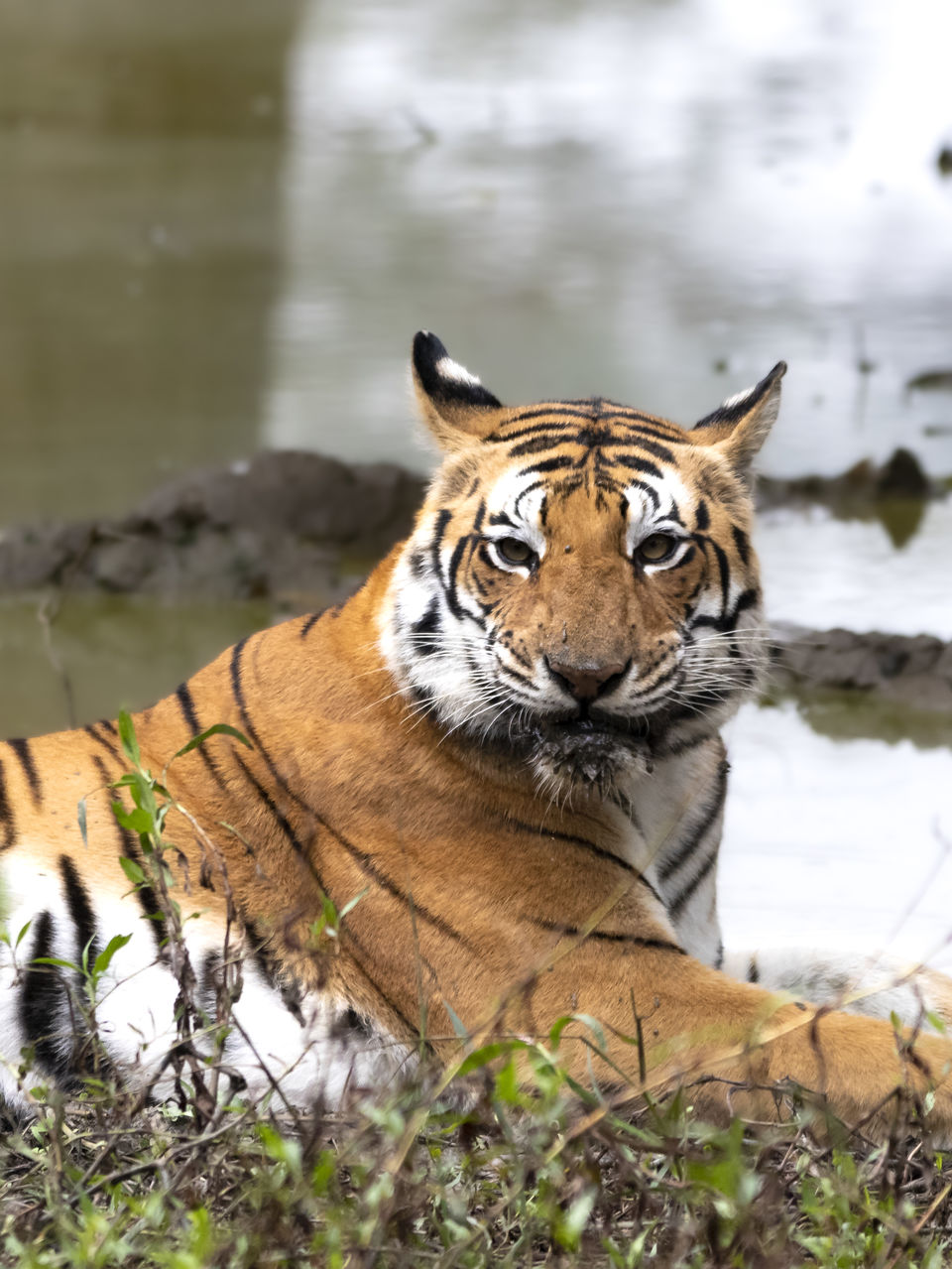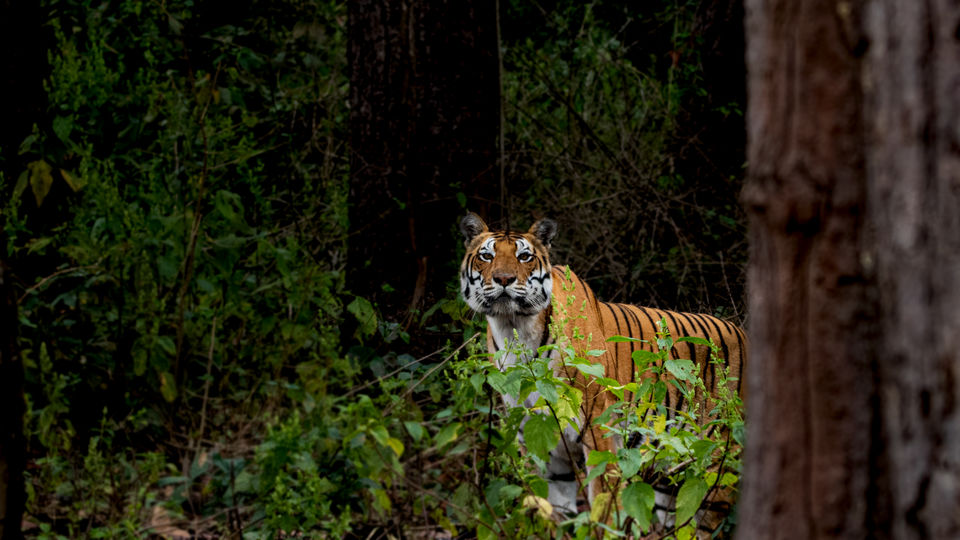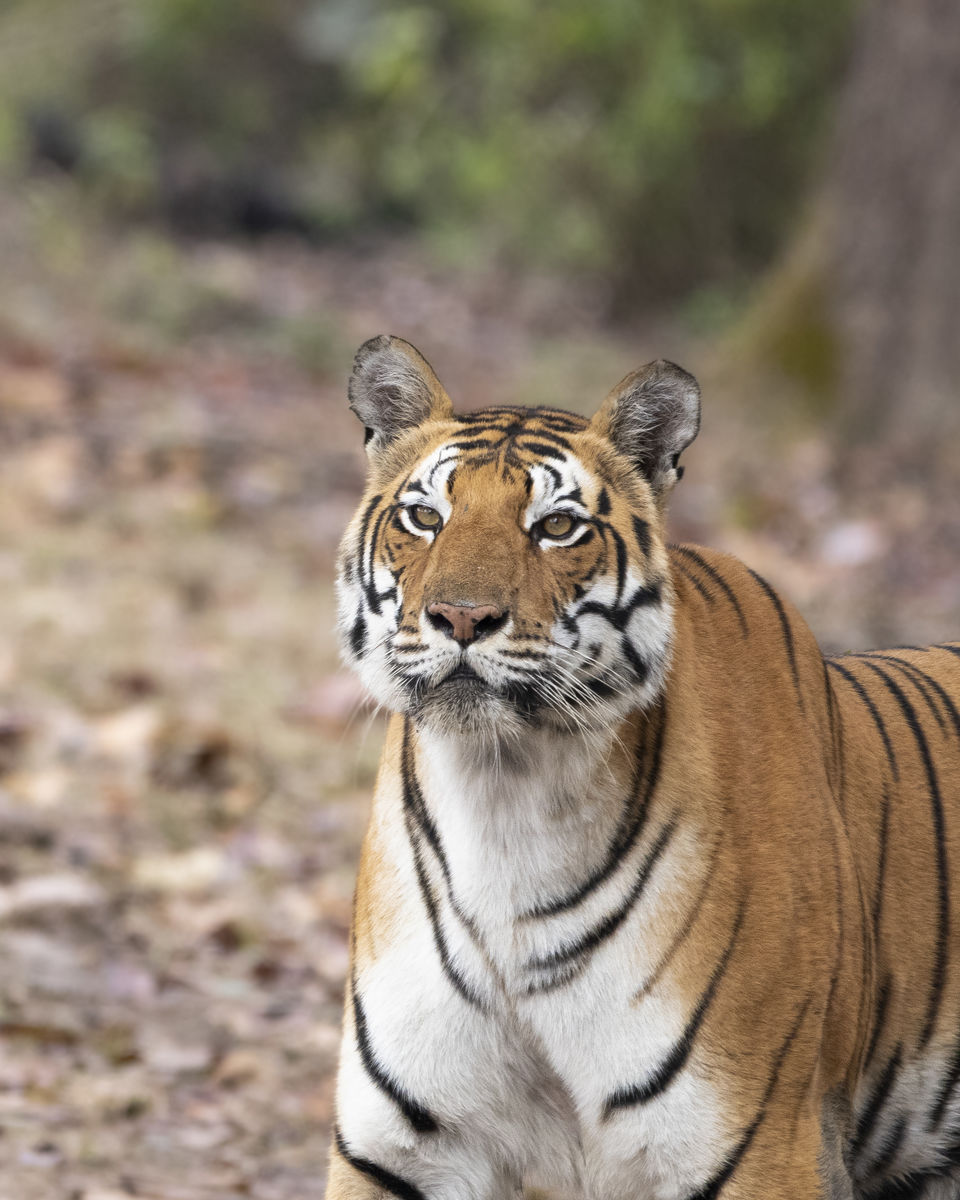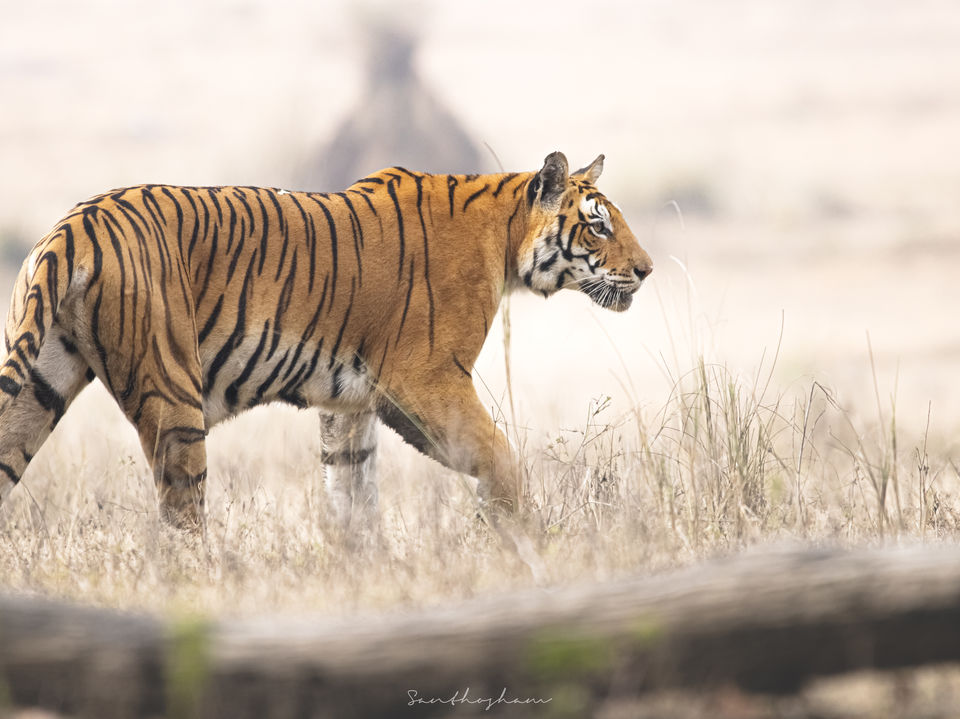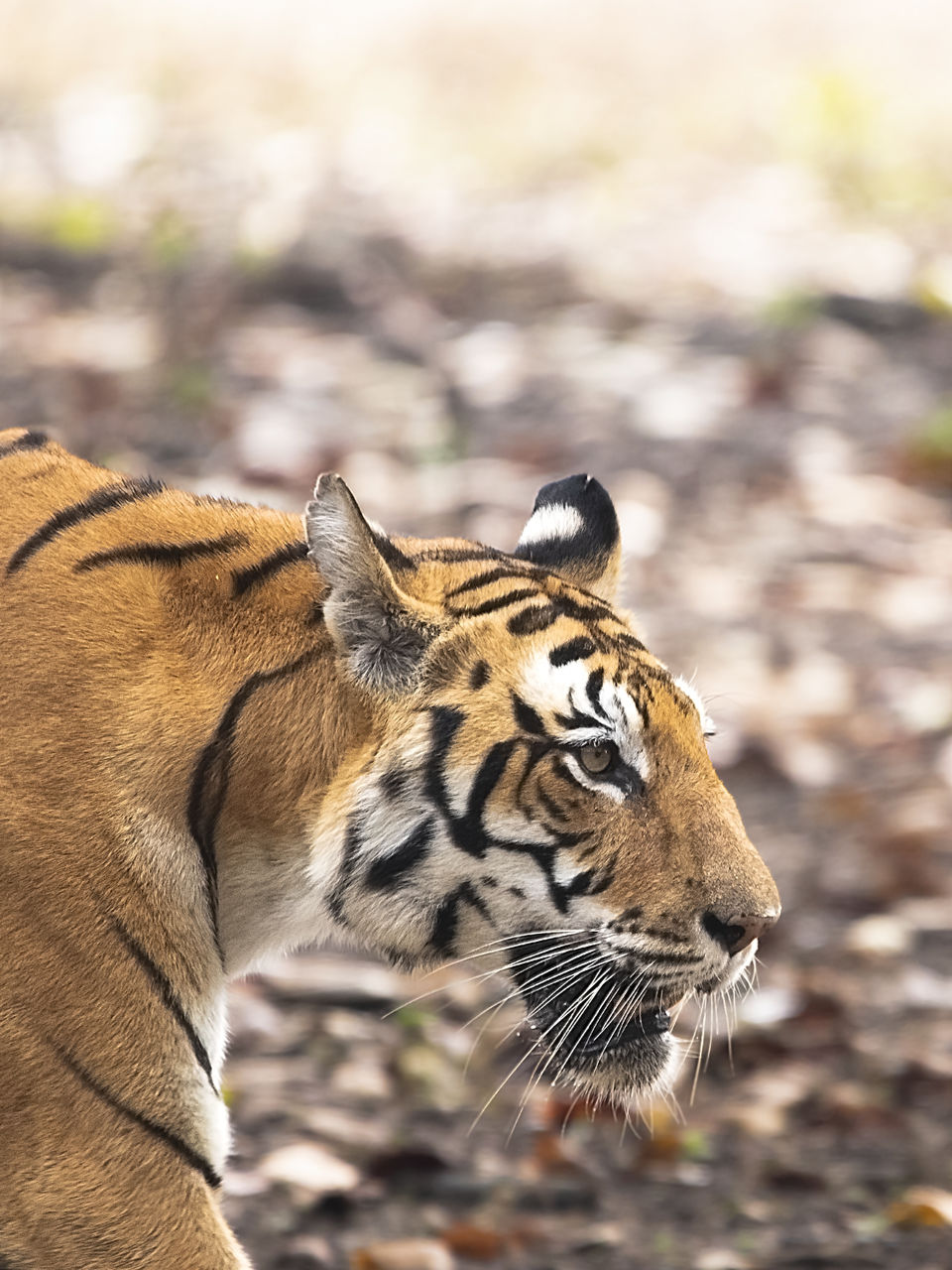 This sighting was better than before and it is very much close. We travelled along with it with some distance for almost an hour and it was tremendous(though other vehicles present in the spot and some children make some noise).
With all the excitement and after thrilling experiences my journey at Kanha has ended and it was a delightful experience. At that point I decided to go on for more wildlife journeys for all the wildlife parks in India(if possible).