Introduction
The Bandhavgarh Reserve is quite famous among nature & wildlife enthusiasts because of the majestic jungles and Tiger sightings. Bandhavgarh is situated in the state of Madhya Pradesh, 165 kms away from Jabalpur & 425 kms away from Nagpur. One can take a flight to Jabalpur or Nagpur and then reach Bandhvagarh through Road. The closest railway station is Umaria which is 25 kms away from the Tiger place.
While planning a vacation to Bandhavgarh, there were lot of questions like how to book the safari? What are their timings? Is taking online permit sufficient or one need any other permits also? How is guide allocated or how is gypsy allocated? How the sharing gypsy works? And lot of other similar questions. Google was my only rescue but unfortunately lot of information was either incomplete or not available. And after the vacation, we thought that this information should be shared so that someone else can easily plan their visit to Bandhavgarh.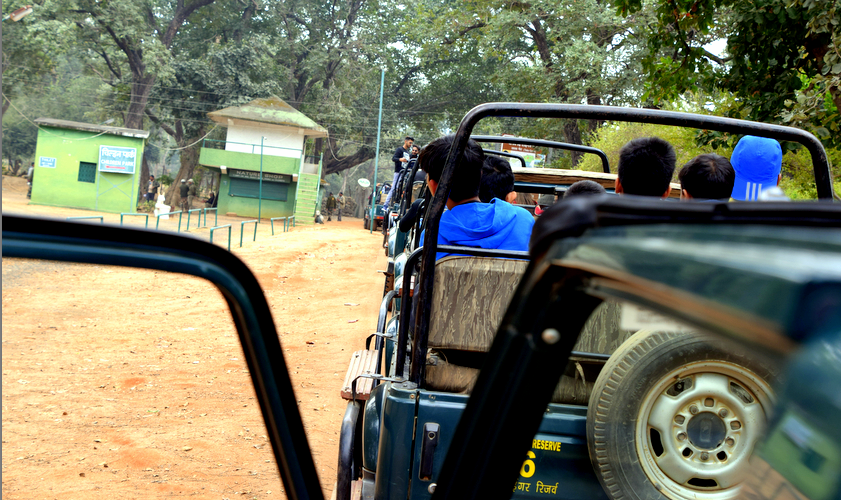 Zones of Bandhavgarh
The jungle is divided into six zones:
• Tala ( Gate 1 )
• Magdhi ( Gate 2 )
• Khitauli ( Gate 3 )
• Panpatha Zone
• Dhamokhar Zone
• Johila Zone
The first three zones are the core zones and the last three zones are the buffer zones. Mostly people choose the core zones for safari as they have high density of tigers and the sightings in these zones are regular. But recently we were told that soon the buffer zones are also going to be turned into core zones because the sighting of tigers has increased in the buffer zones.
Out of the total area of the jungle, only 20% is open for Safari visits & rest of the area is untouchable for the tourists. Tala is one the famous core zones & most of the resorts are located in this area.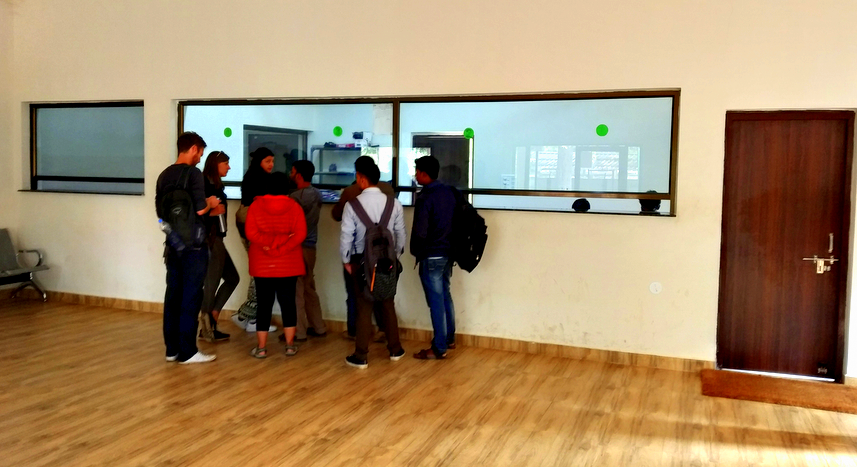 Booking Process
1. As per your schedule, please book your online permit on the government website :
https://forest.mponline.gov.in/
• When the website open up, choose Bandhavgarh Tigers Reserve from the Tiger Reserve tab.
• Click on Book Now
• You have to choose the permit type :
• Single Seat: If you want to do the safari in sharing, then choose this option. Like we were two of us and we wanted to share the cost of the whole vehicle with others who were visiting the same zone, so we chose Single Seat.
• Full Vehicle: In case you want to keep a vehicle for all yourself, and have the flexibility of exploring the forest on your own pace without somebody's interruption, you should choose this option. Also if you are visiting with your family and do not want anyone else in your gypsy, then also this option is suitable.
• Choose the date of the safari & press the search button
• This will display availability of the three core zones; you can select the zone and time (morning or evening) you want to visit.
• Complete the login details, share the id proof, and pay the booking the amount and book for the Safari.
2. After reaching Bandhavgarh, depending on what permit type you have chosen, the steps needs to be followed :
• Single Seat - In case of evening safari, you have to reach the Safari Booking office 1.5 hours prior to your safari timings, get your permit verified, they will allocate you a guide & gypsy. Also you will be able to meet the other travelers who will be sharing the gypsy & guide with you. The gypsy & guide will be allocated as per the safari office & you do not hold any choice in the same. If you have booked early morning safari, you will have to complete the above process, a day before in the evening at 7:00 /8:00 PM.
• Full Vehicle - In this case, you can hire a guide of your choice and even a gypsy can be booked prior coming to Bandhavgarh if you have any contacts. Also your guide can block a gypsy for you from someone he knows. Don't worry, in case you don't know anyone, you can get yourself a gypsy and guide allocated in the booking office.
3. At the Safari booking office, you need to pay the charges for Guide & gypsy.
4. At the entry gates of the zones, you identity proof is verified, so ensure that you carry the same ID proof which you had provided at the time of online permit.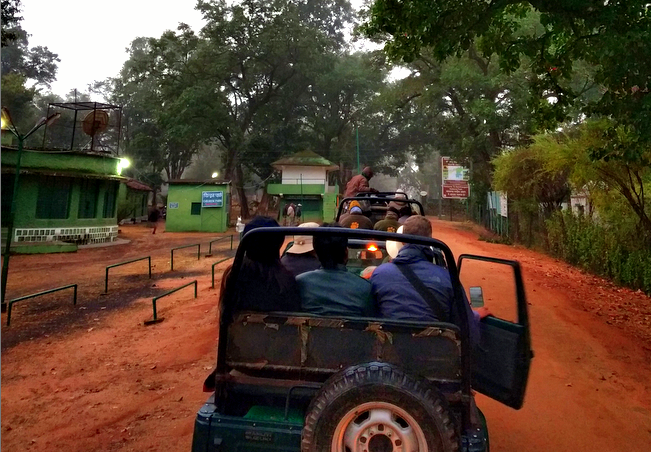 Points to be noted
• A Gypsy can accommodate 6 persons + 1 Guide + 1 driver in total. Every zone is allowed a total no. of 25 vehicles.
• In case of Single seat, if no other traveler turns up for the allocated seat with you, you would need to pay the complete amount of Gypsy & the guide. It will be as good as having the complete vehicle for yourself.
• In case of Full Vehicle, the gypsy can come & pick you up from your resort as well, if everything is planned in advance.
• The process changes as per the change in the duty officer/forest officer.
• Interestingly, we found the officials at the safari office very friendly and helpful & we visited the tiger reserve in December 2018.
Some useful contact numbers
• If you are still confused and not sure about how to plan your trip to Bandhavgarh , you can get in touch with a local named Mr Mukesh Burmann - +91 94253-44631. He can arrange the safaris for you as well as he can help you with any question you have regarding Bandhavgarh.
• Another local who we found very helpful & a great storyteller was Mr Narayan Burmann - +91 94247-53644. He has been guiding for more than 35 years in Bandhavgarh and other national parks. He assisted lot of famous photographers & have so many stories to share about the wild jungle. You can get in touch with him for any Bandhavgarh details.
We have tried to compile as much information as possible, if you still have any questions or you need an advice on the stay options in Bandhavgarh, we would be happy to help!
If you want to know what else you can do in Bandhavgarh other than Jungle Safari then check out the link: https://www.tripoto.com/trip/five-things-to-do-in-bandhavgarh-national-park-5c2b354f9f518
You can also check out our review for Lemon Tree Wildlife Resort Bandhavgarh - https://www.tripoto.com/trip/lemon-tree-wildlife-resort-bandhavgarh-5c4d512a54399