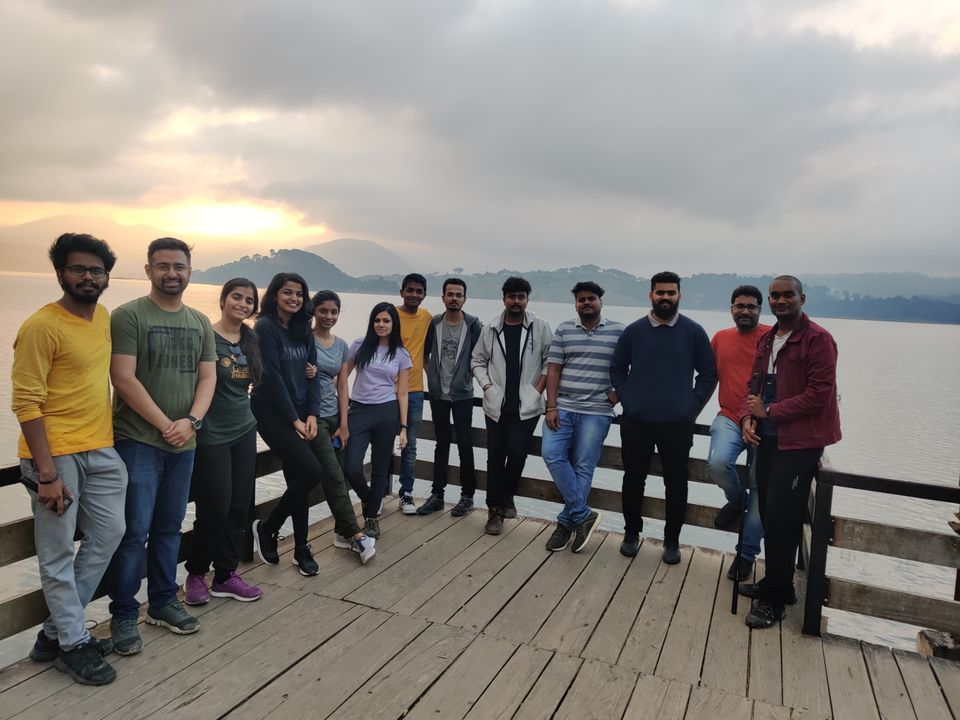 Dawaki - cross the border and you get into Bangladesh, but it's not that easy. You're accompanied with BSF forces. So on the second day we took a 45km drive to Krang shuri waterfalls. Blue and Crystal clear waters. Took our entry tickets and our lifejacket and we hit the waters with a splash. The journey to the waterfall were with a wonderful dry landscape but when we got our destination we were amazed. Spent some wonderful time in the waters and hit the restaurant for hot plate of Maggie and a local snack - Rice cake. The road back to dawaki was Soo filled up with lorries, they were actually waiting to dump the gypsum to some cement factory, it actually costed us a lot of time due to the traffic. Later we got back to dwaki for boating and Clif jumping in Umgot river in dwaki. Later that day we got back to mawlynnong, cleanest village in Asia for the night stay and visit the living root bridge and that was a wrap for the day.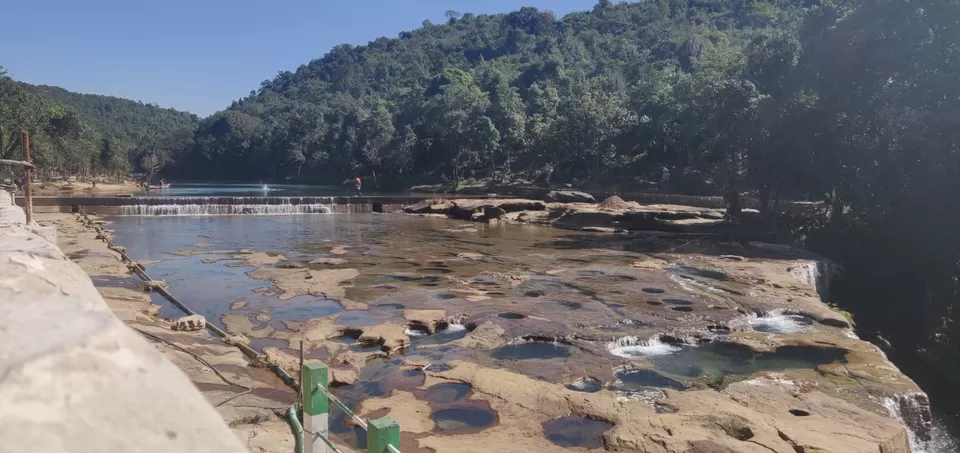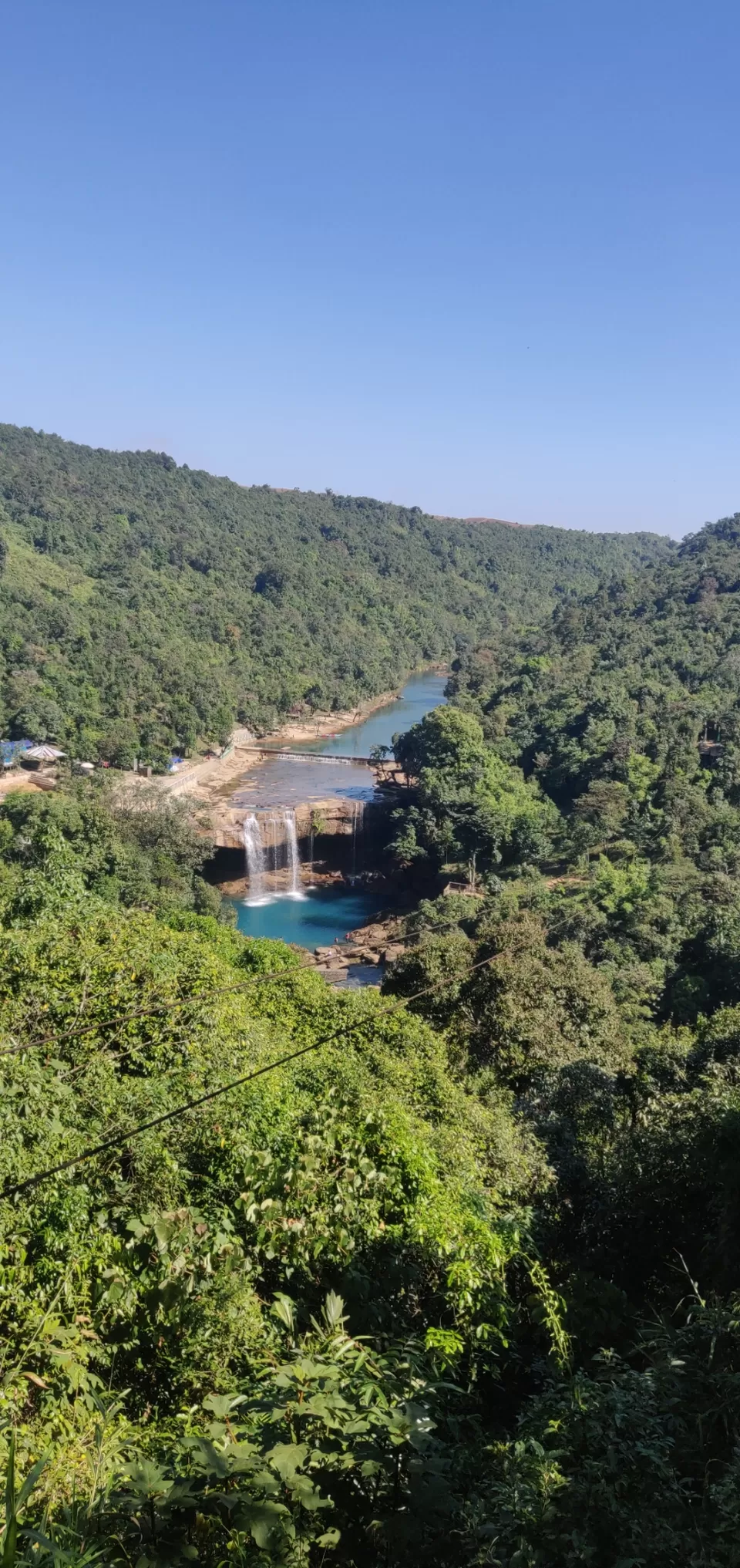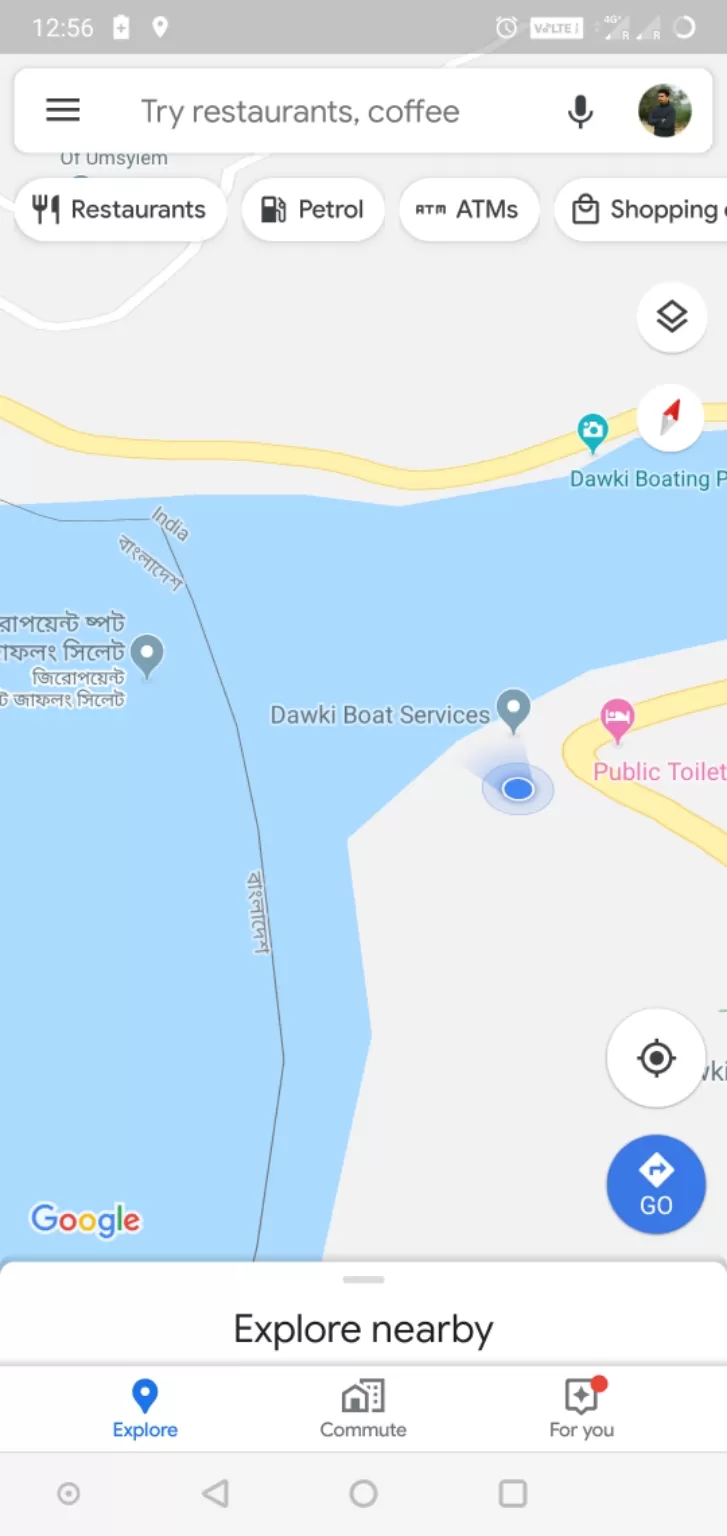 Started the day very early with, sneaking into the balancing rock and the private bangladesh view point all at the Asia's cleanest village. Got some nice view on the vie point which was actually built on two trees using only bamboo and twigs, and only 4 people were allowed to go at once. So later we were on the road to Wahrew tourism spot, so basically it was a trek to a view point. The trek was for almost 3hrs once side. But the trek was worth it. Got the meet the local who was a guard at the view point. We could actually see that we were surrounded by huge mountains and the river down the valley. The view point was called U MAWRYNGKHANG, the king of stones. The trail was a challenging one, you can see in the videos why I say that. So we stayed up in the view point for sometime and trekked back, the hunger kicked us in and we were ready for some local foods, poori and chicken, and then Maggie and then some milk tea. The chicken actually put a dent in my wallet, 1 piece chicken is 15rs. After all the food and trek we were ready to hit our beds and something amazing was waiting for us the next day.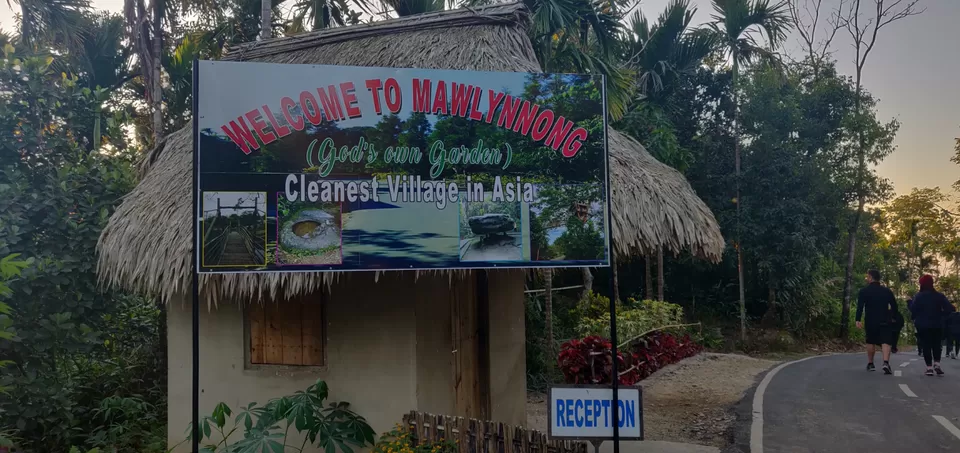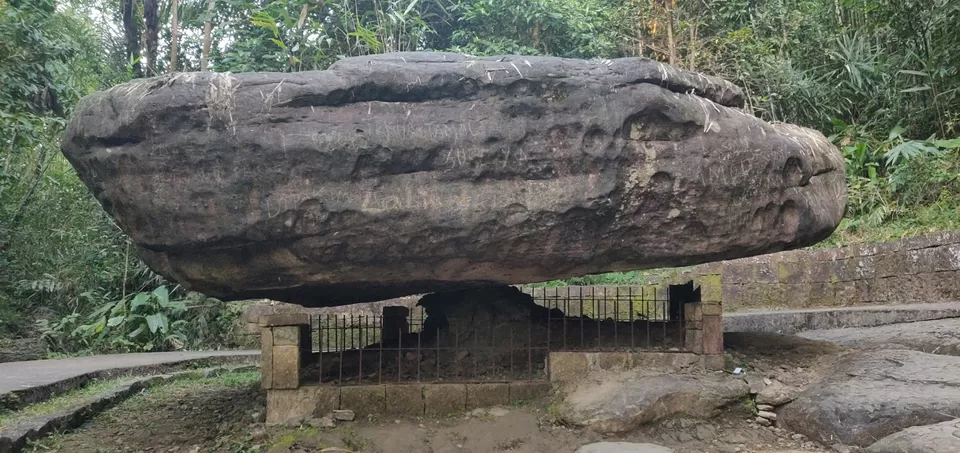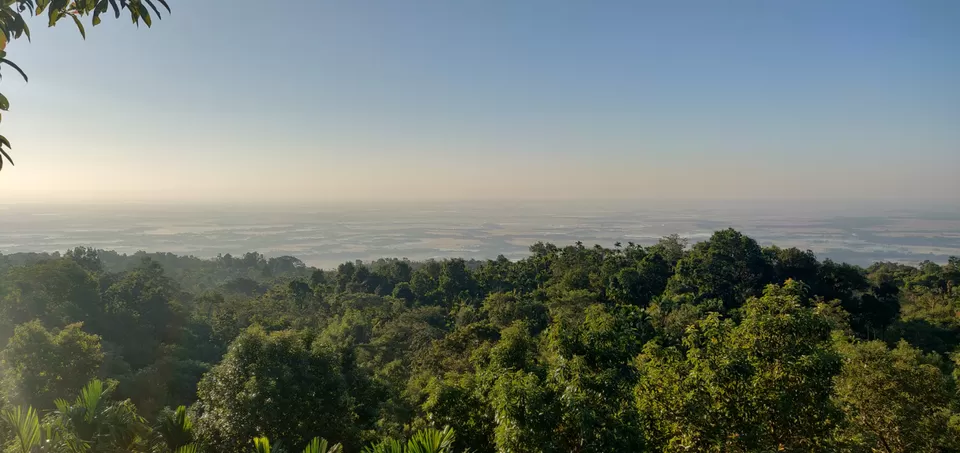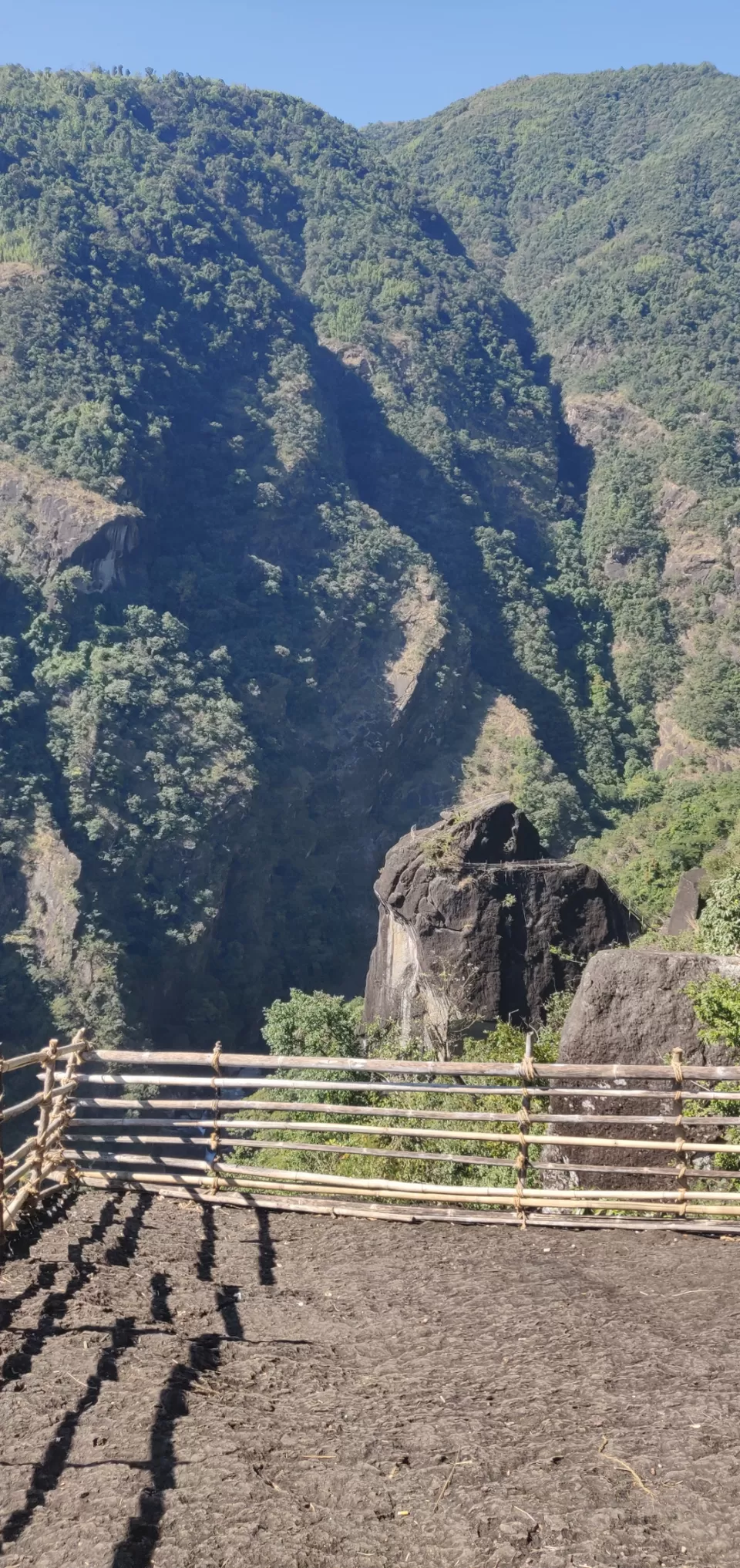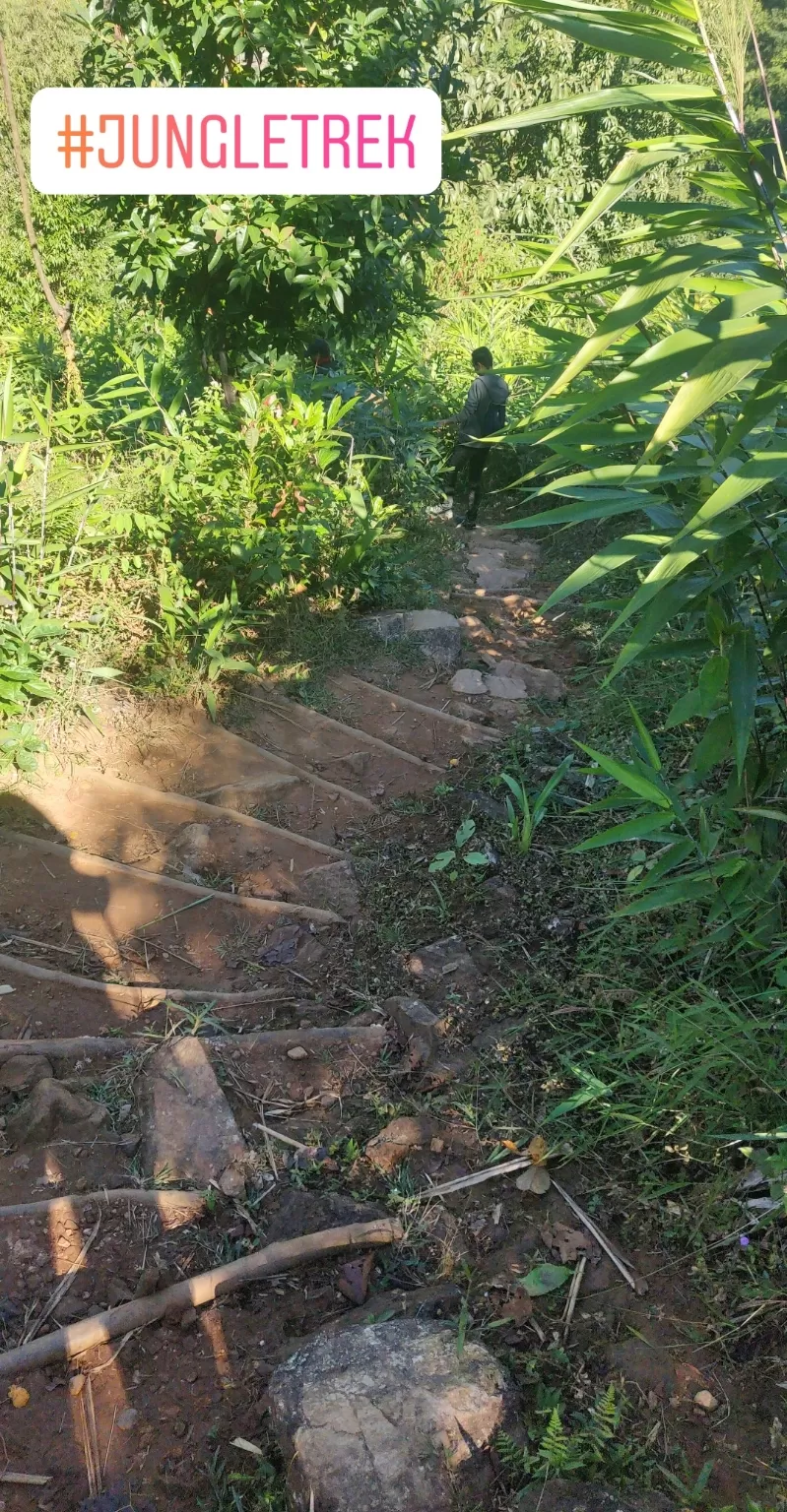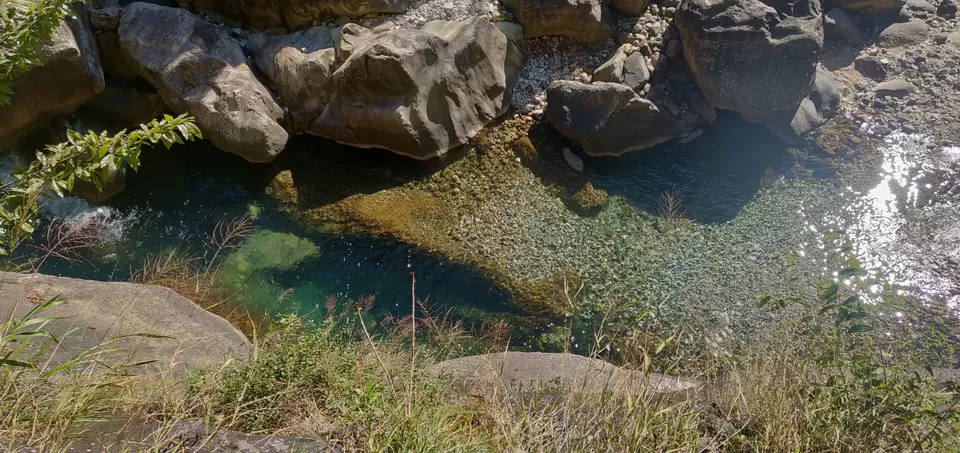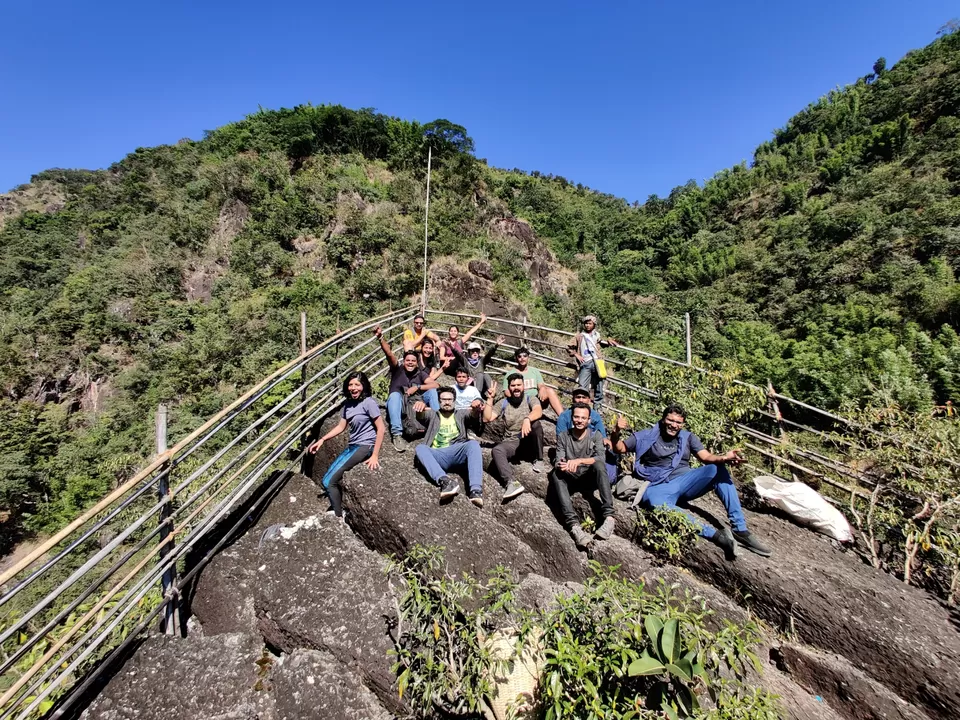 Trek from Tyrna to Nongrait.
It was staircase to hell. I've never seen such a steep stairs in ages. But the destination made me take the stairs. 3500+ steps. We first reached the single root bridge, and on the way to double decker living root bridge we had to pass through 2 suspension bridges. And after an hour walk we reached the double decker living root bridge. Next was the trek from there to rainbow waterfalls. It was another 3 hours trek. Such a wonderful waterfall and it's amazing blue waters. We were a bit late so we missed the rainbows. But still was an amazing experience. We later took a dip in the waterfall and had a lunch that was packed. We got to capture some amazing pics. But after all this the stairs literally killed us. Walking down was pretty easy but getting back up was the toughest things that I have ever done. But after almost 1.5hrs. I was on top back to my bus.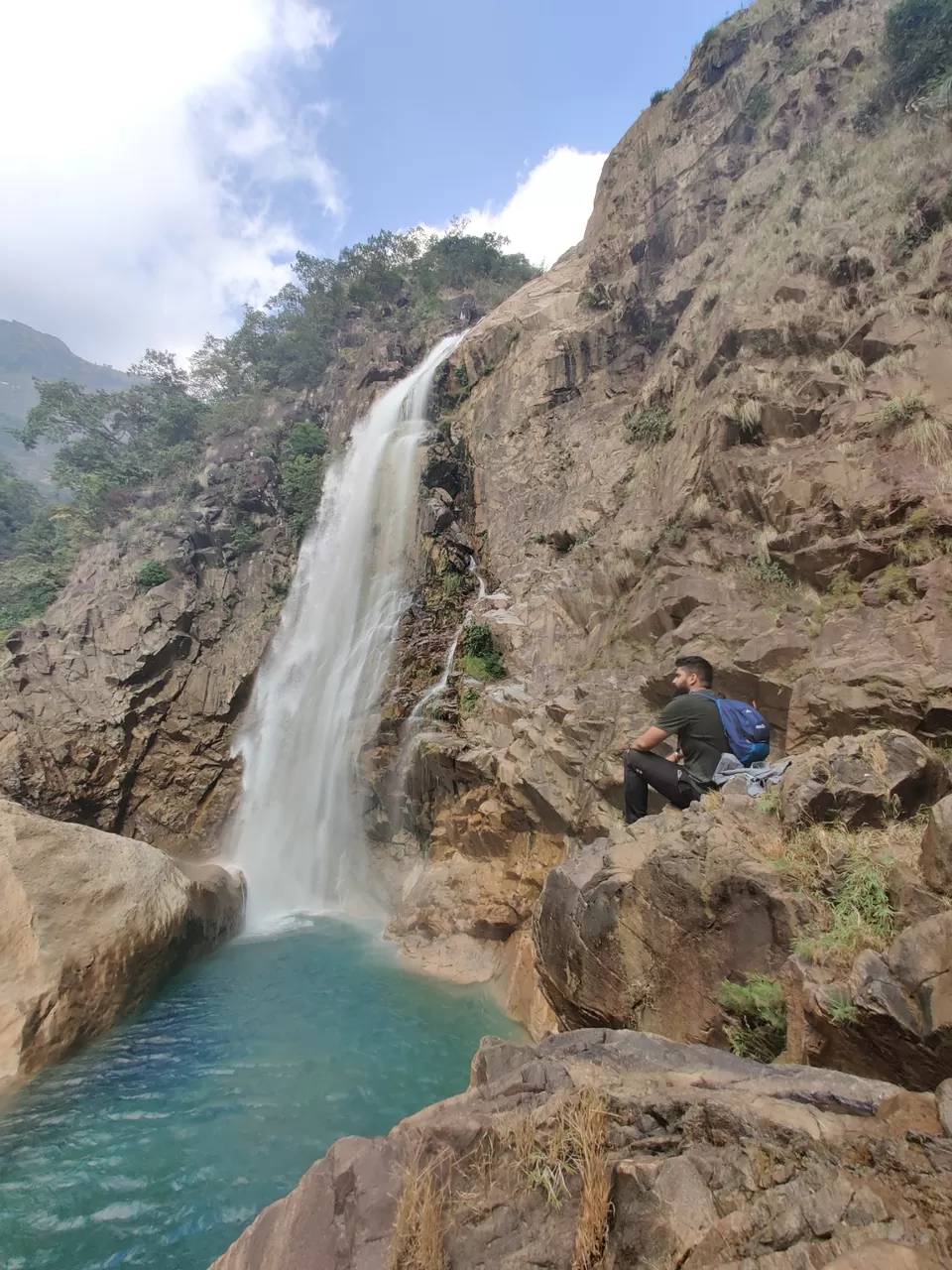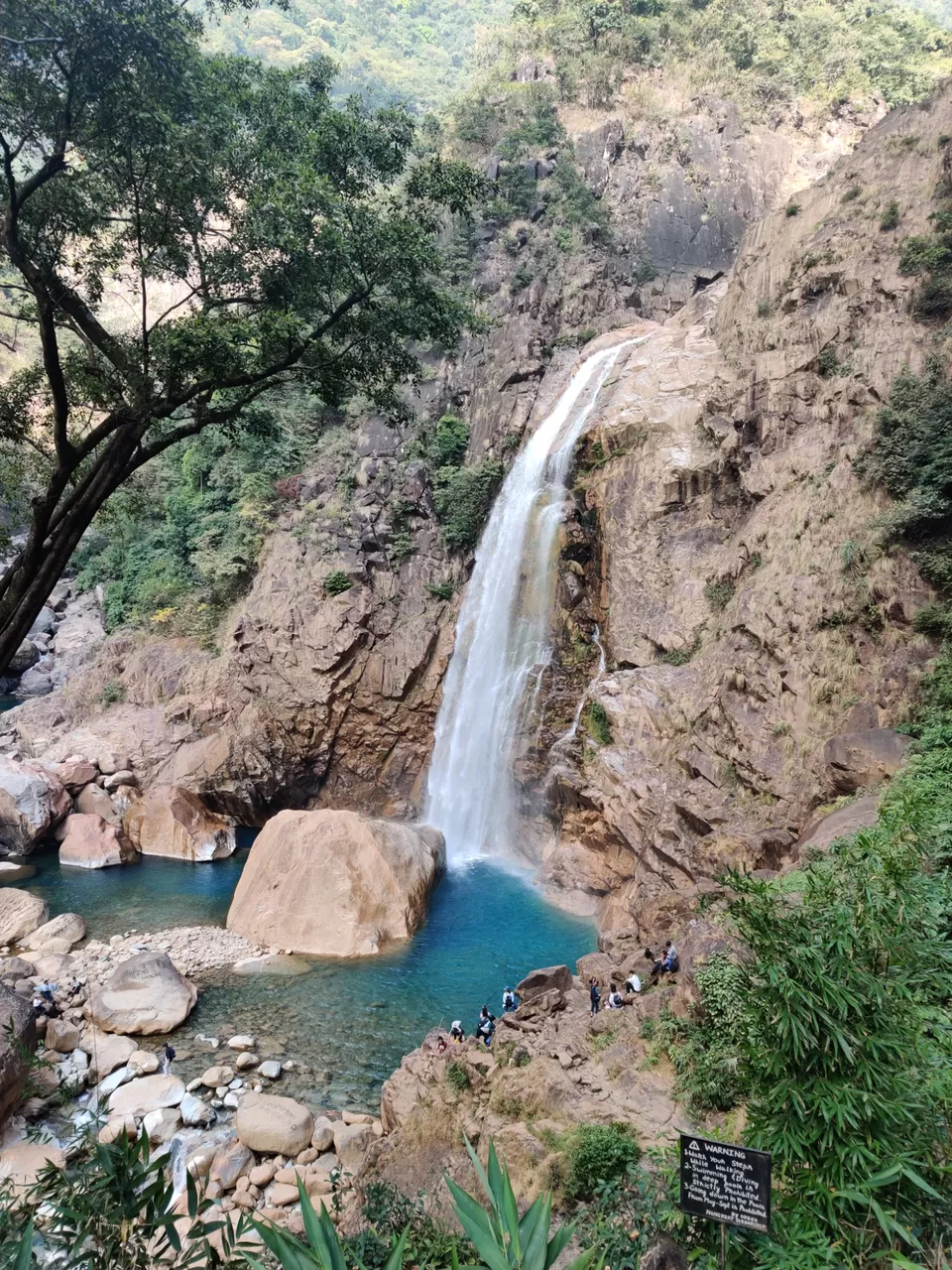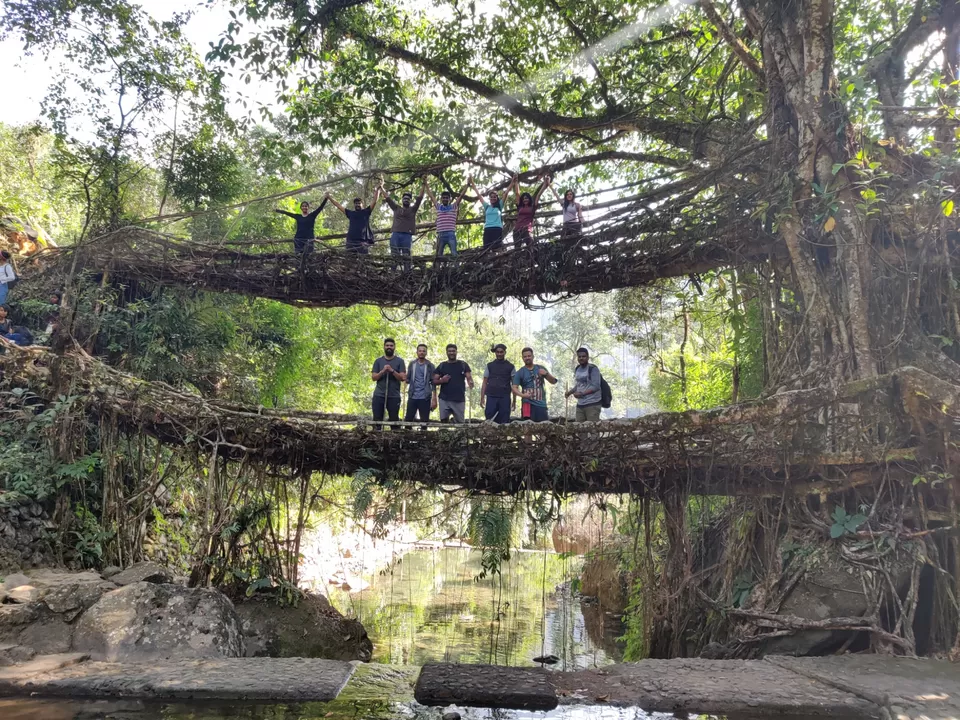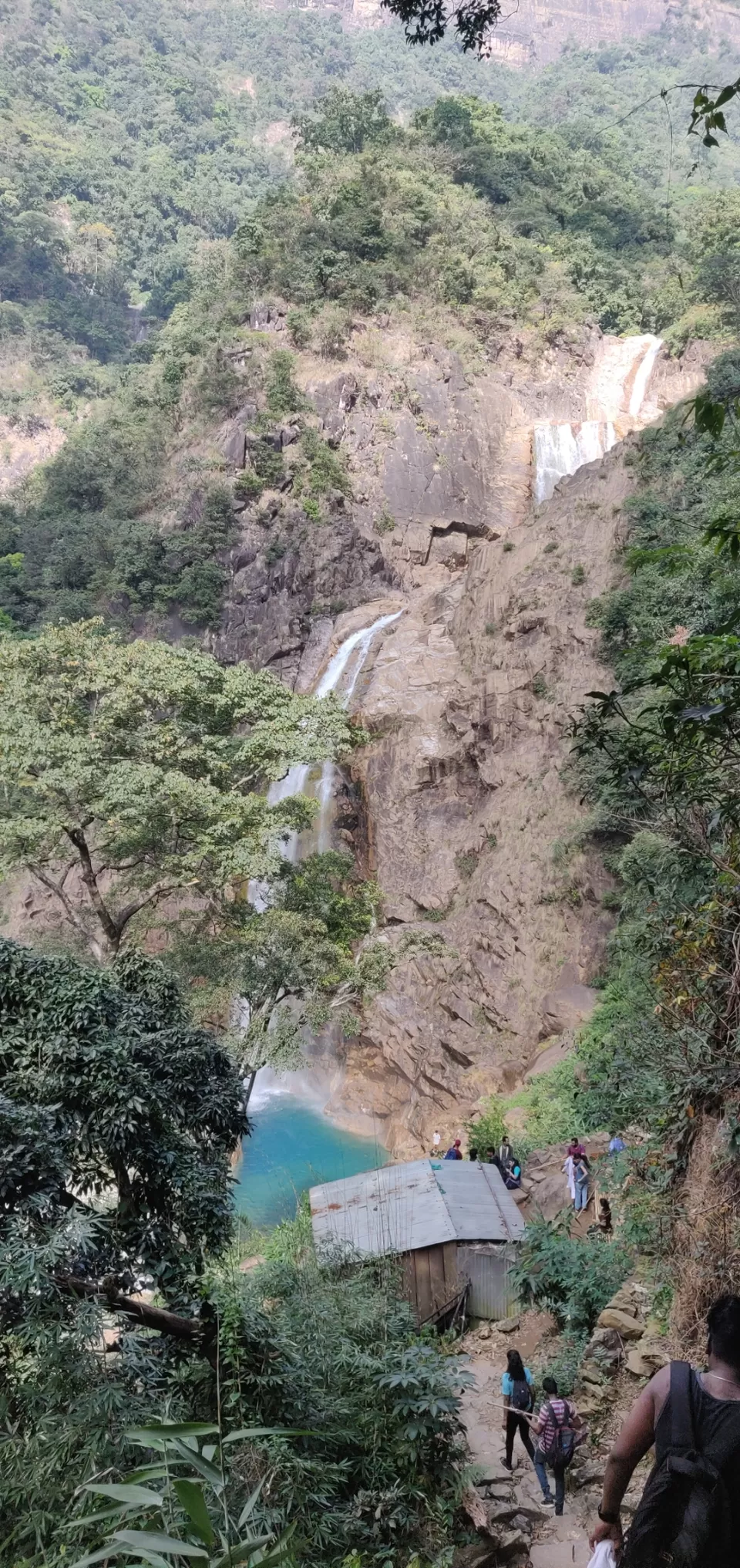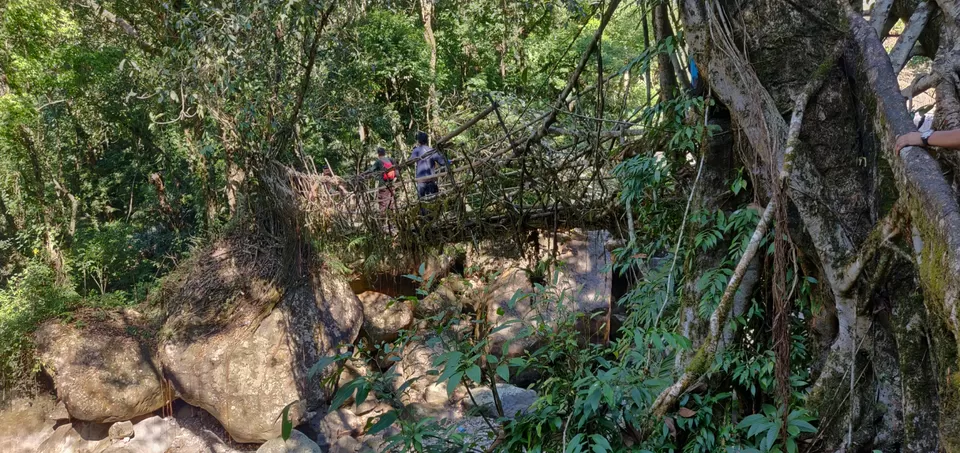 Last day of the trip and then back to Bangalore.
We visited the NohKaLikai Falls and clicked some pics and did some shopping from there, hands on some of Meghalayas cardamom and peppers too. From there we went to another water fall, Wei Sawdong Waterfalls, the layered waterfall were amazing to see, so to see how amazing it was we took off our clothes and took a dip. And letter we moved to Mawkdok Dympep Valley View Point
Shillong to do ziplining. It was 2600 ft Zipline. One thing that I always wanted to do. The cost was pretty cheap for such an amazing activity. Later that day we had to get back to guwathi for our return to our homes. Had our dinner and took our flights back home. One memorable trip that I had in my entire life.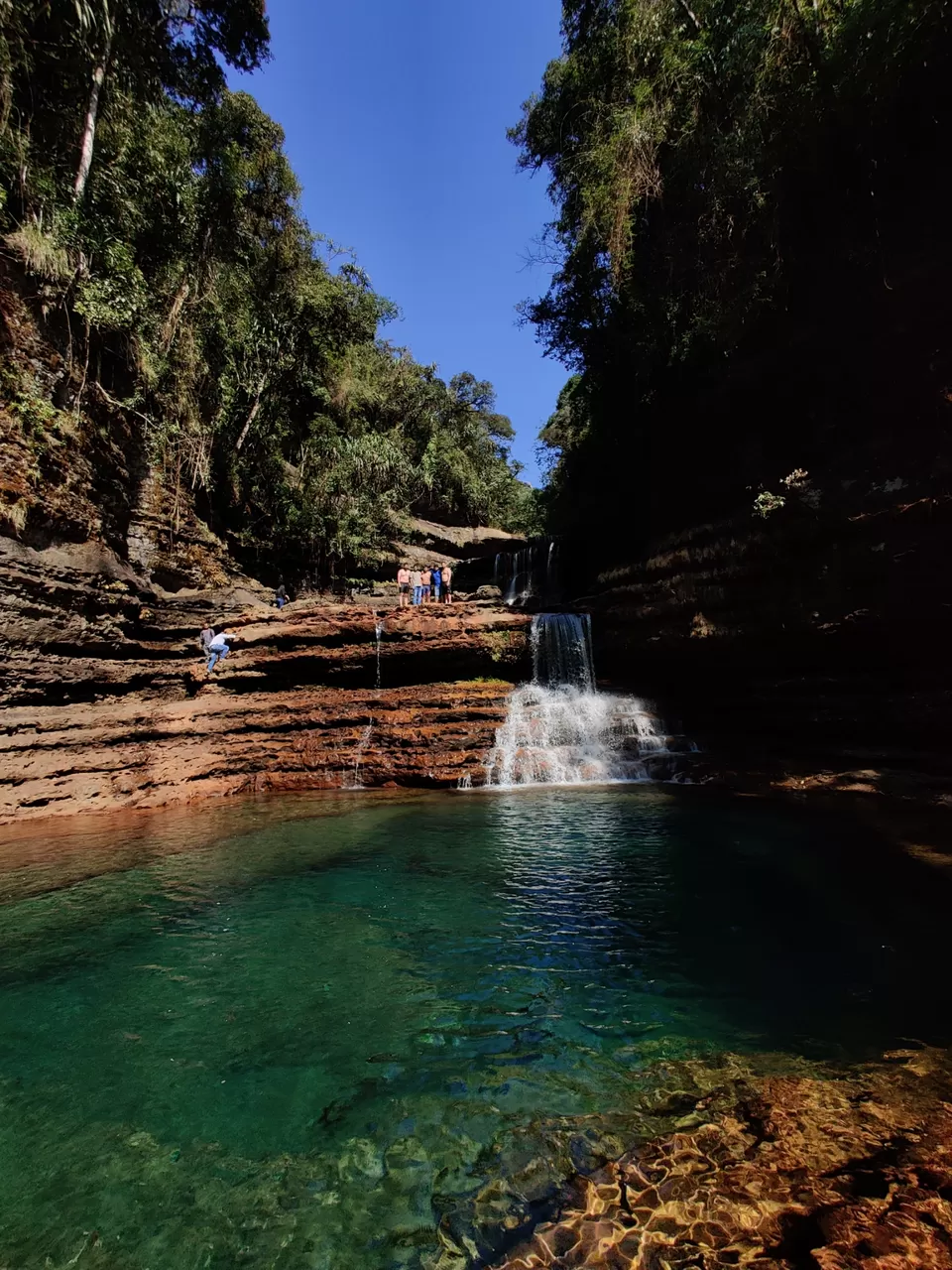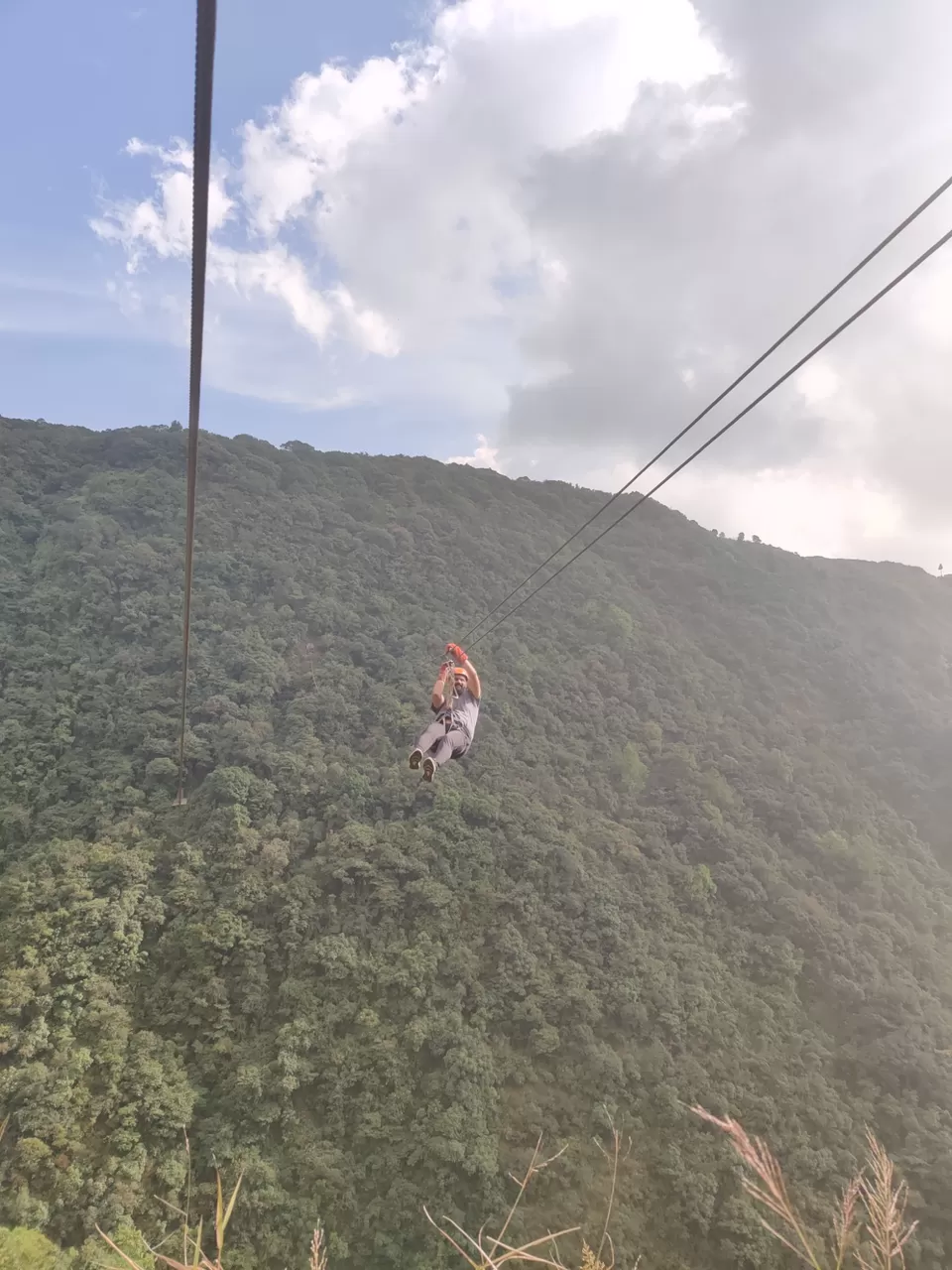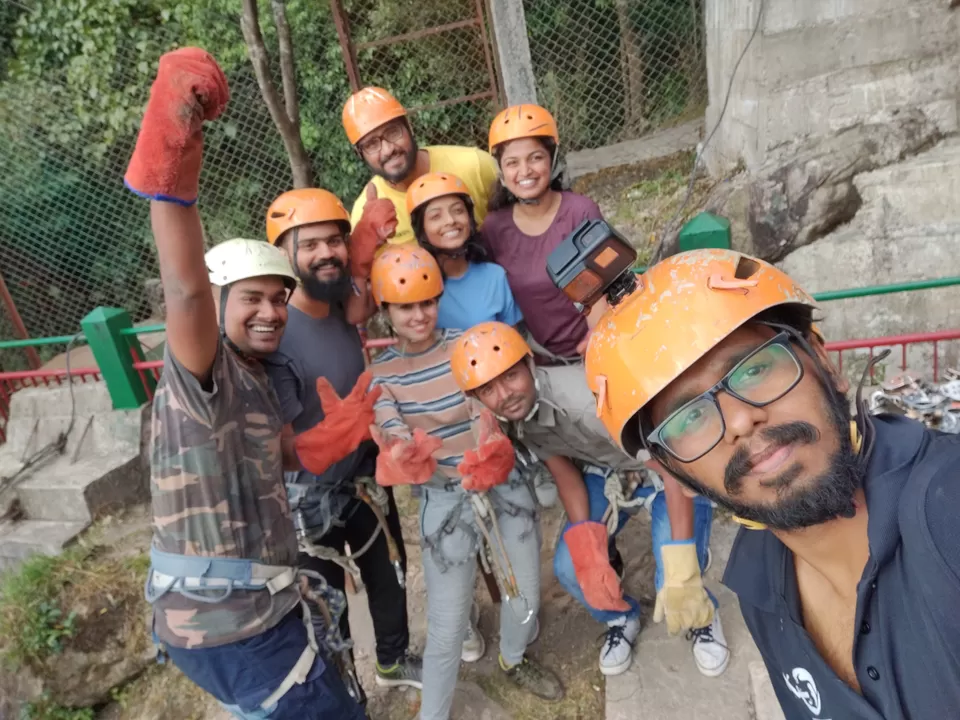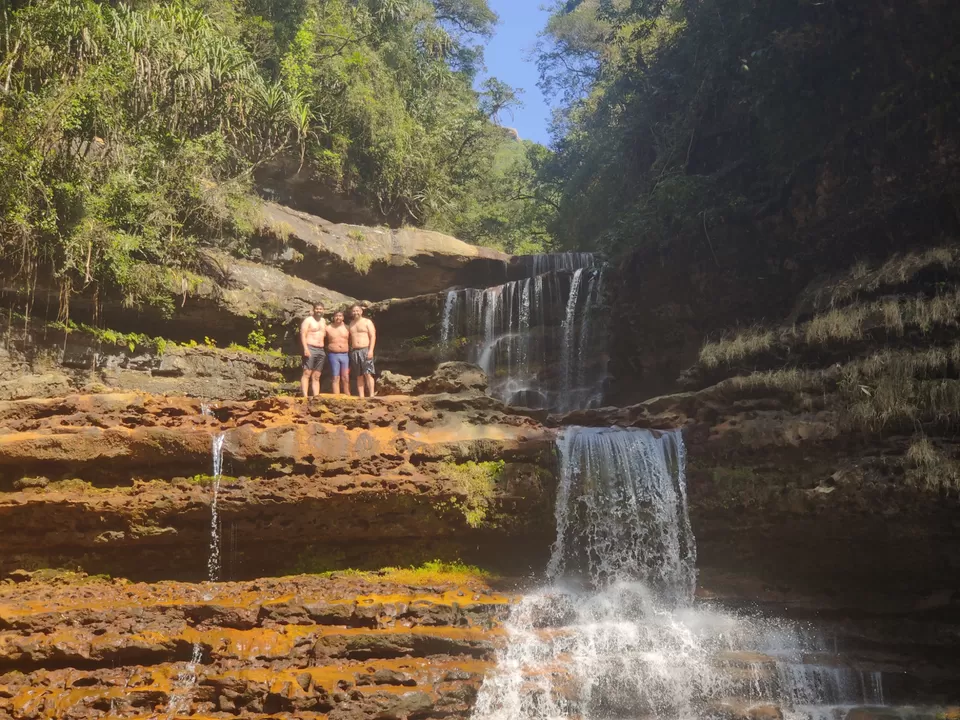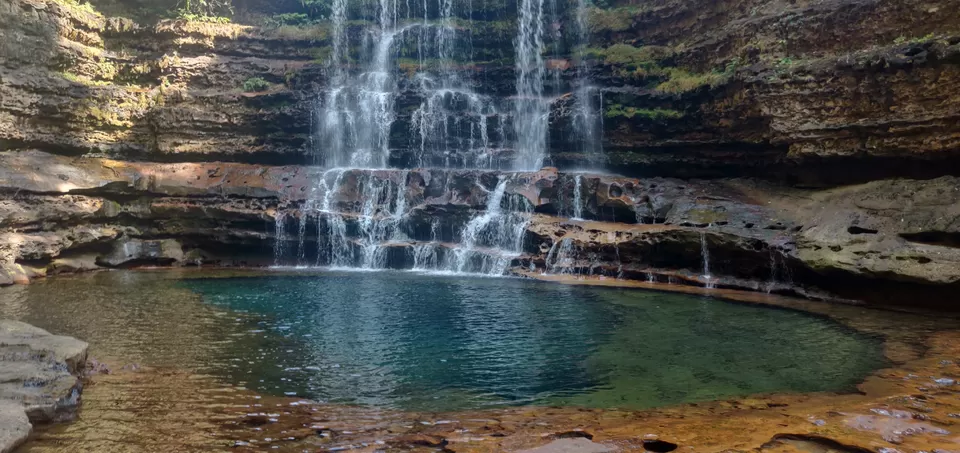 Bangalore to Guwathi 3hr flight journey. Journey to Meghalaya started in a Tempo Traveller with a bunch good spirited people. Travelled through various parts of Assam and reached shillong with bags of rugby sized pineapples. Such a wonderful place, reminds me of Munnar during the winter. But totally a different feel in shillong. Since we started out quite late we just got to visit the Umiam lake. Best was the speed boat ride in the lake. The ride lasted for almost 6 min. Since the sun sets pretty fast in the north east we had to get to our home stays by 7. The sun sets at 5 pm here in North East. Freshed up and had a small bon fire set up at our home stay. Followed by an amazing dinner.