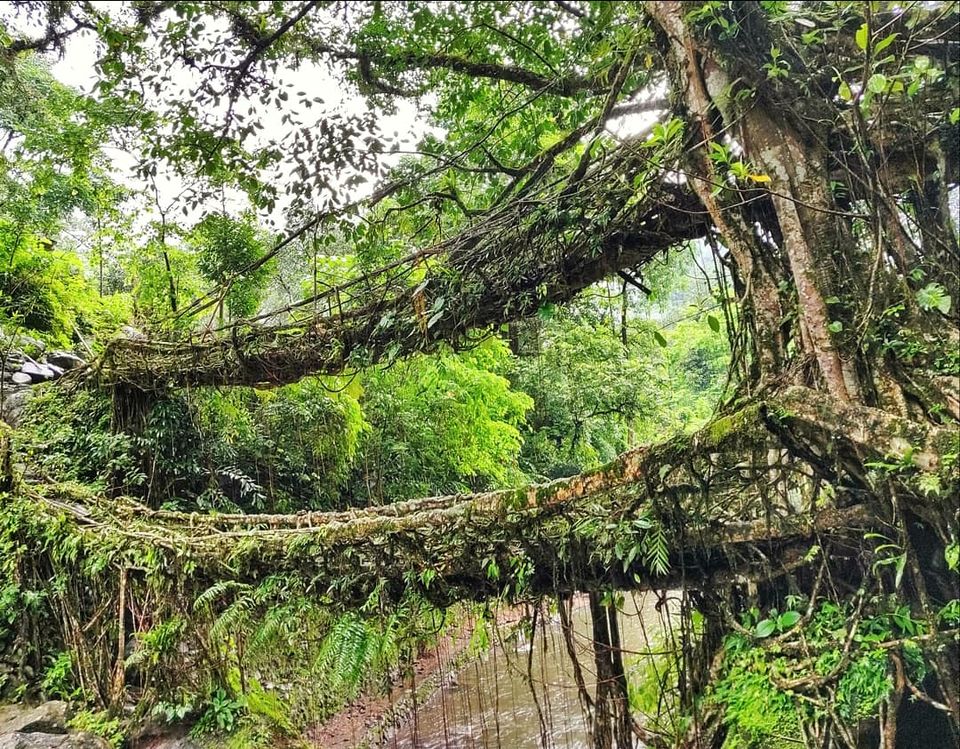 Having completed 3-4 mega bike rides (more than 2000kms) in South India and tested my riding skills in the Himalayas (Manali-Leh) it was time to ride in North-East India.
It was the D-Day for the most awaiting and amazing trip that we had planned. As everyone knows, Meghalaya the "Abode of Clouds" is one of the most beautiful and picturesque state in India. It is also known for its highest rainfall, subtropical forests and biodiversity.
Best time to visit Meghalaya is between October to June.
Bangalore to Guwahati:
Departure Place - Bengaluru (Kempegowda International Airport).
Departure Time - 6:50am
Arrival Time - 9:55am (Lokpriya Gopinath Bordoloi International Airport - Guwahati).
We reached Guwahati around 9:40am, 15minutes early than what was told. The weather in Guwahati was hot and humid, it was between 30-35degrees. We booked UBER and drove towards the city.
With some help and contacts we had rented 3 Royal Enfield 350cc and 1 Himalayan for our 7days trip and they were waiting for us. We reached the destination in about an hour from the airport and we were ready to ride to Shillong on the same day.
Guwahati to Shillong - 100kms.
As we rode towards Shillong - Capital City of Meghalaya, the roads were clean and neat with a lot of greenery. The bikes were maintained well and the ride was pleasant (we also did not have much time to test the bikes or change them). We stopped at Jiva Veg Restaurant for some sumptuous meal and food was great there. Later in the evening we reached Umiam Lake, which was our first destination on the way to Shillong. The lake was lovely at the time of sunset and we did take a lot of pictures. We started driving towards Shillong and reached there in no time. We checked-in to our hotel, which were booked near Police Bazar, a famous market place in Shillong. After some coffee break in the hotel we started to explore places in Shillong and most of them were less than 3-5kms from the Police Bazar. The first place we visited was the Church - Cathedral of Mary Help, the place was good and we did not stay there for long as the evening/night prayers were going on. From the Church we went towards Wards Lake, it was dark and not much was visible, but we enjoyed the cool breeze. It was around 8pm and we were very hungry, so we took a stroll in the Police Bazar and it was the perfect place to fill our empty tummies. After a long walk and heavy dinner we rode back to the hotel to have good night sleep.
Overall the day went on well, we had a pleasant ride, lots to see in Shillong but we were able to cover only a few.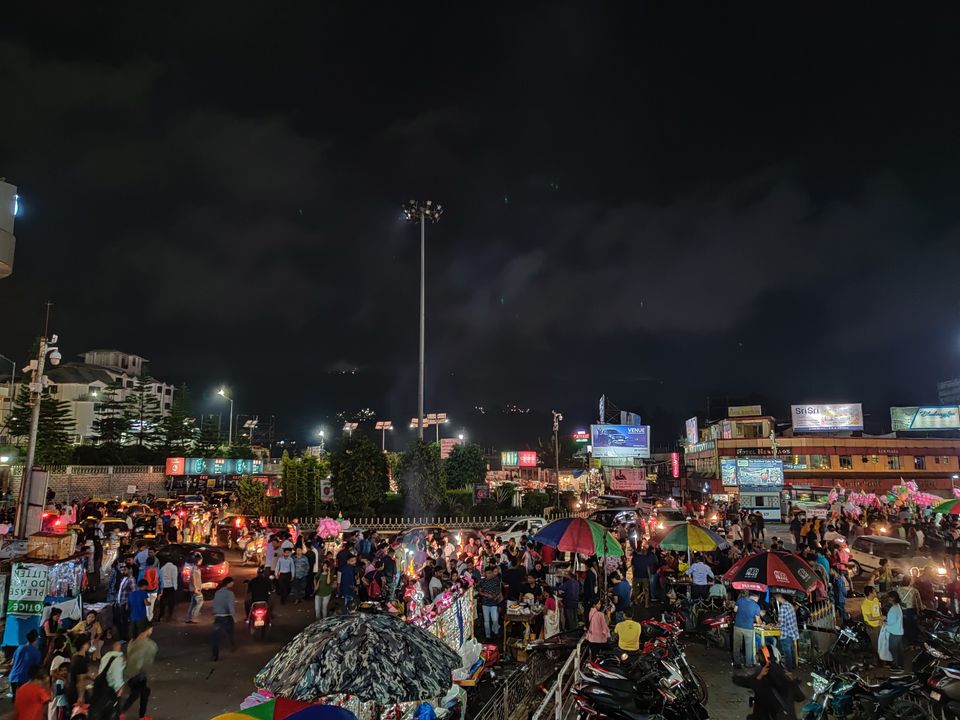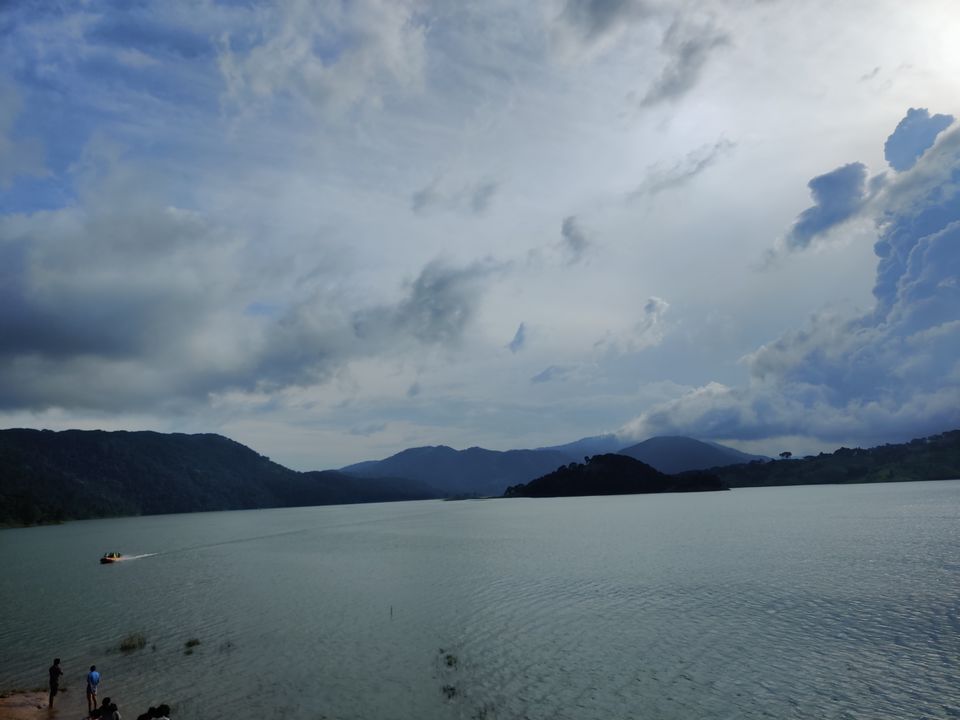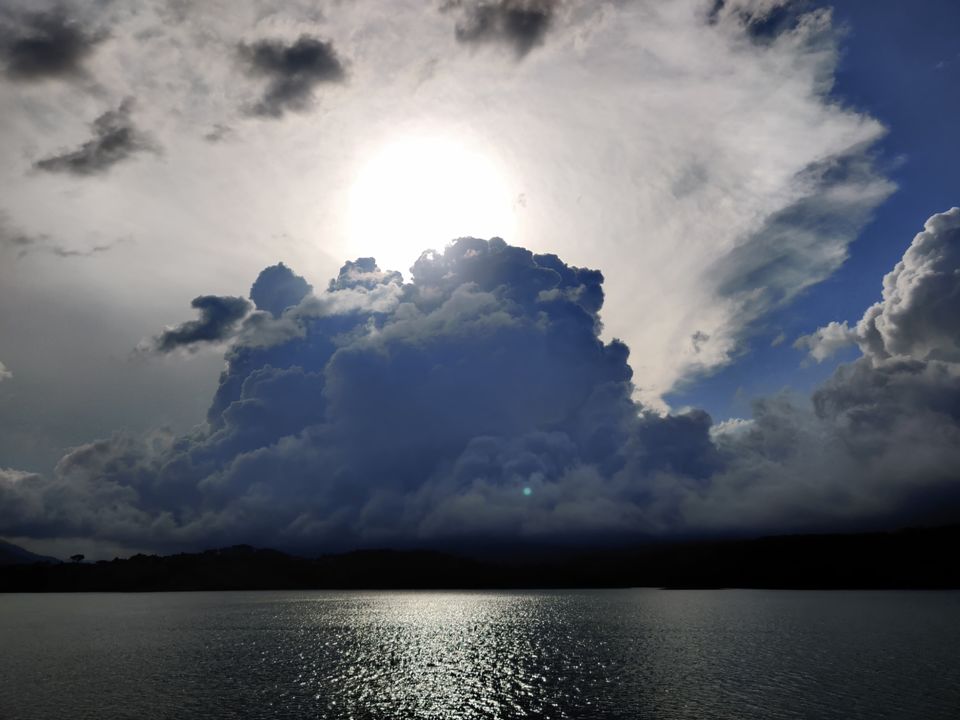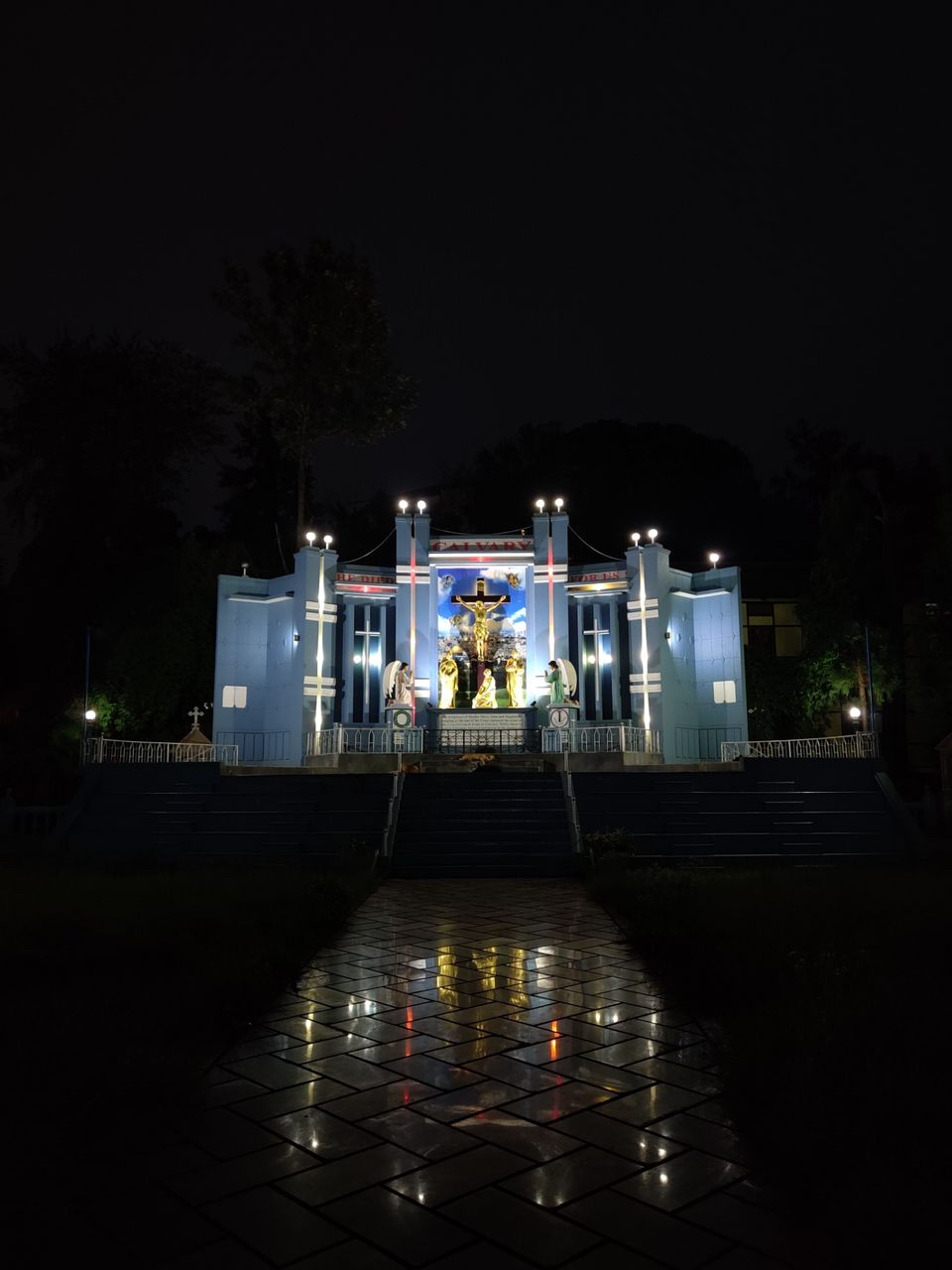 Shillong to Nohwet - 150kms
We had our breakfast, mounted our bags on our bikes, wore our riding gears and we began our journey to Nohwet. Nohwet is a small village near Mawlynnong - The cleanest Village in Asia.
On the way we visited Krangsuri waterfalls, located about 25-30kms from Jowai. It is the best and one of the cleanest waterfalls I have seen. We got down in the water, spent some time swimming and then had our lunch near the falls. The weather was good, it was a bit sunny but the cool winds just blew on our faces and this definitely called for a Maggie! After lunch we started riding towards Dawki - it is a village near Indo-Bangladesh border. The road passes through narrow valleys and ravines, which certainly the best ride for all the riders. The views were glorious and it was the best as the sun had just began to set behind the mountains. It was around 7pm when we reached Nohwet and the hotel personnel were ready to meet and greet us. After having the best dinner we were ready to have a good night sleep.
Overall the ride was good, bad roads here and there. Rode in the forests and valleys. No much eateries on the way.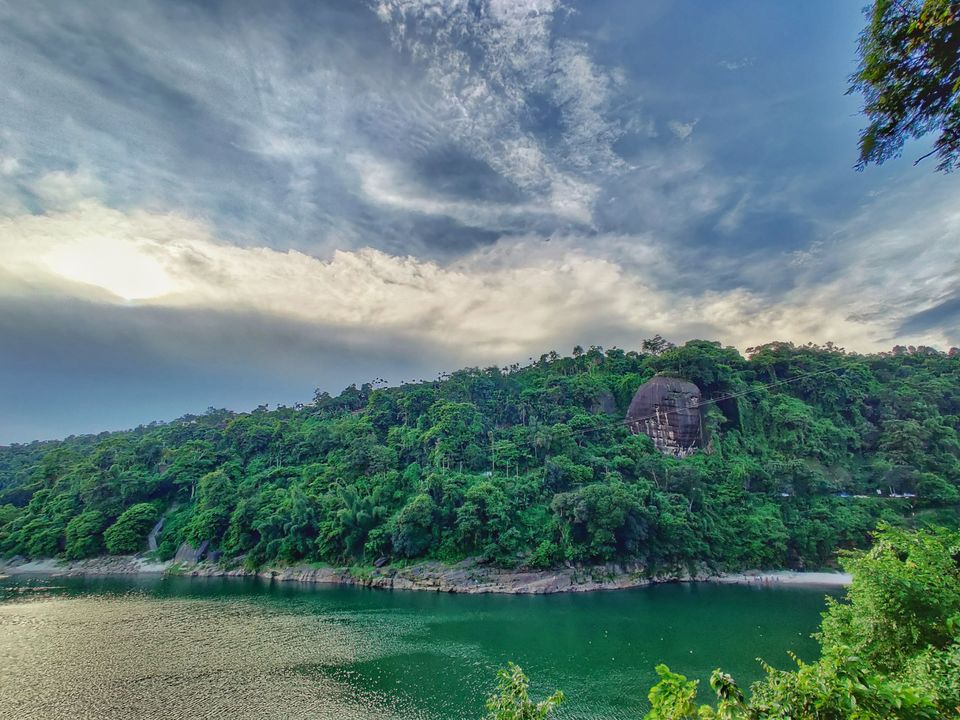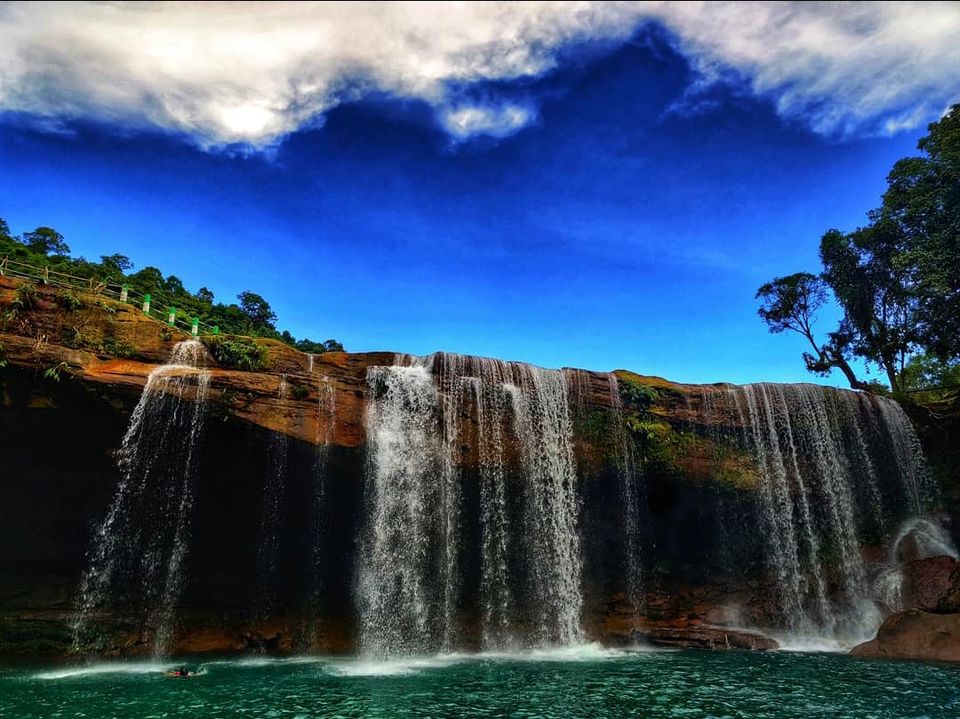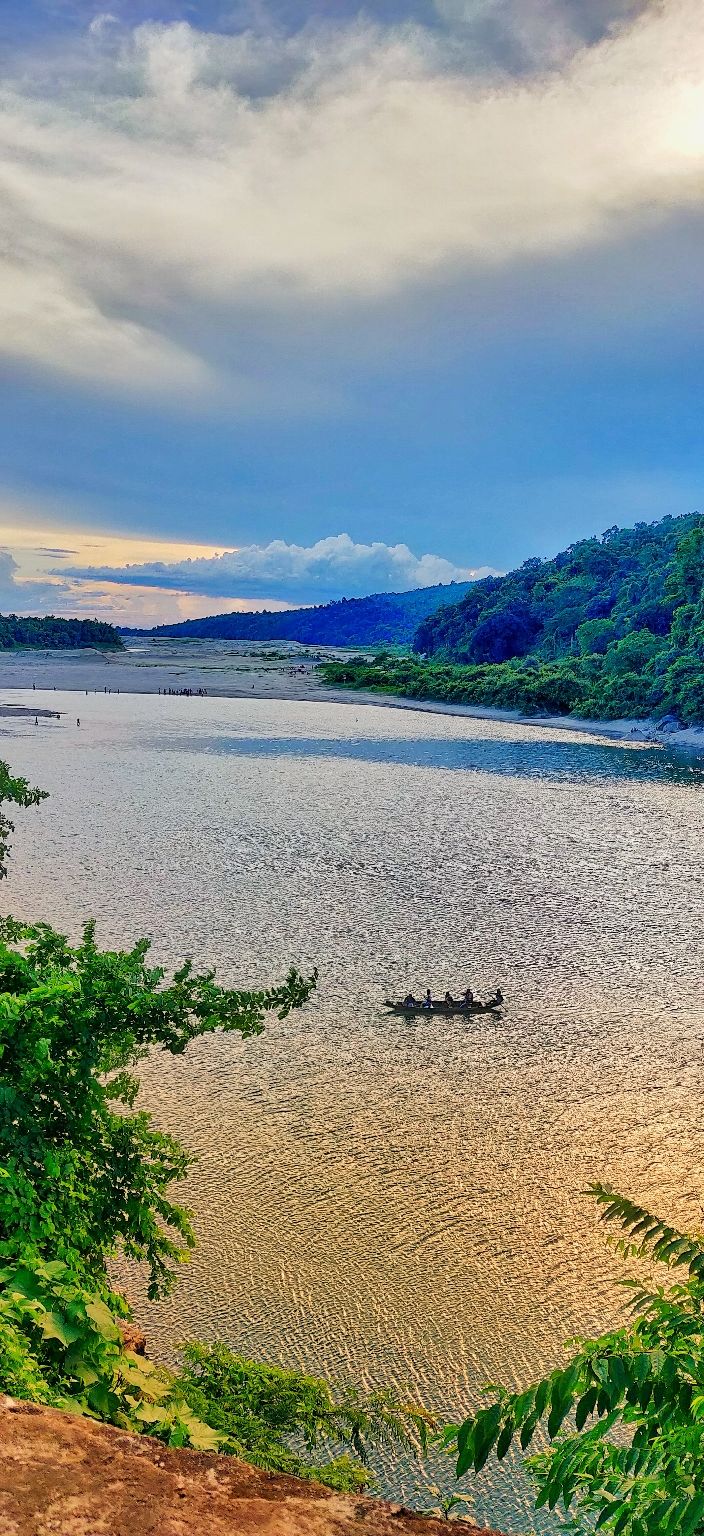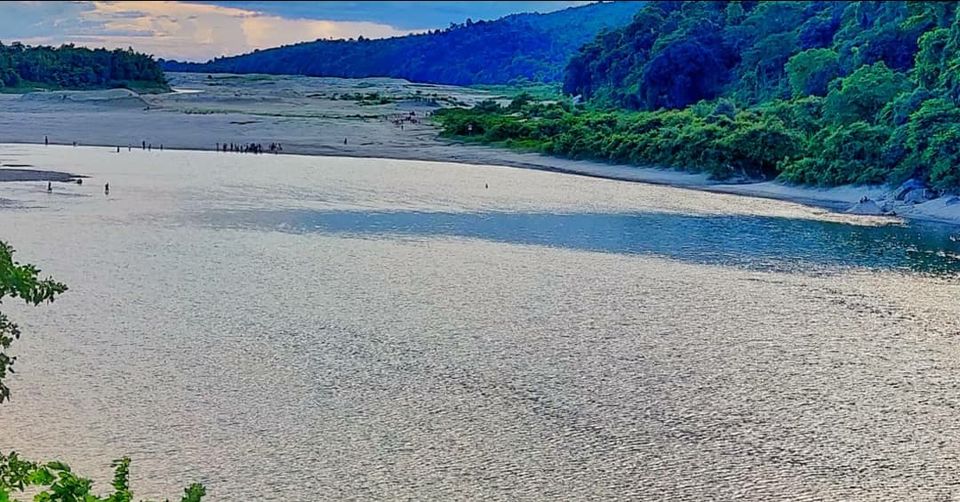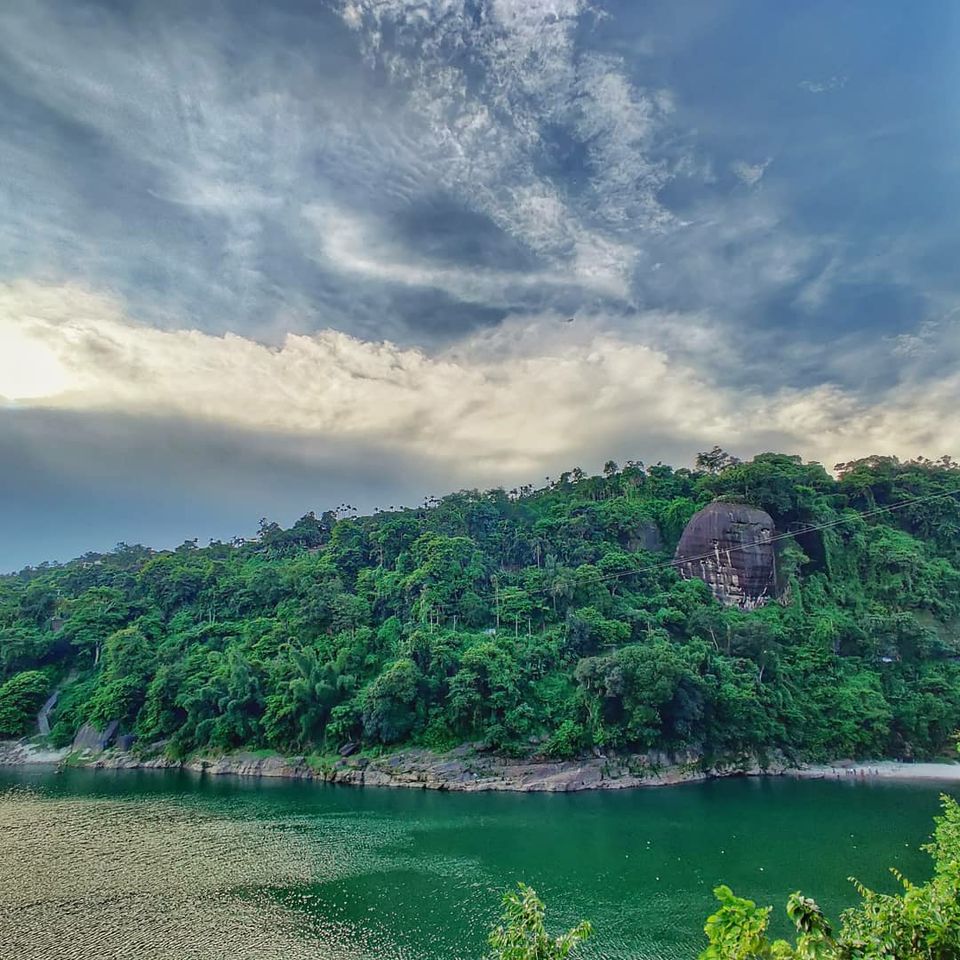 Nohwet to Mawryngkhang to Cherrapunji - 110kms
We got up early to visit a couple of places in Nohwet before heading to Mawryngkhang. The first one was the Nohwet View Point. It was 5min walk from our room to the view point, it has the beautiful views of the surrounding hills. The hike to the view point is on a bamboo bridge and at the end of the bridge you will have the best view. The view will be even more beautiful during sunrise or sunset. The second place was Single Decker Root Bridge - Nohwet. Another splendid and awestruck view for us. The third place was Mawlynnong - Cleanest Village in Asia. All you find here are clean houses, shops and roads. We did not spend more than 10minutes here as there is nothing much to see.
Root Bridge - A living root bridge is a type of simple suspension bridge formed of living plant roots by tree shaping. They say it takes about 20-25years to make a living root bridge and this is popular in Meghalaya. They are grown by trained Khasi tribes who have mastered this art.
After having breakfast we rode towards Mawryngkhang, where we had to do the most trickiest and adventurous trek. The trek leads us to the Umrew river and then to a view point. This trek gives you the goosebumps while you trust the bamboo bridges to hold us steady in the air. It started raining heavily when we were half way and due to this the difficulty level rose to the next level. We crossed the bamboo bridges and stony paths slowly, it was slippery and tedious. After 3 hours we were done with the trek, it was definitely a  scary one.
Because of the rain we were as wet as a drowned rat and our bags that were mounted on our bikes were filled with water, god knows what has happened to our clothes. We took sometime to drain off the water and packed our bags properly and headed towards Cherrapunji. Heavy rain, dense fog and poor street lights made it difficult to ride. We had low-visibility because of thick fog which blanketed the roads. It was 9pm when we reached Cherrapunji and we were very hungry. The hotel staff prepared hot Rice-Dal, Maggie and Soup which helped us to sleep well.
Overall the ride and trek was tiring and tedious because of the rain, we wanted some rest and the dinner was mouthwatering.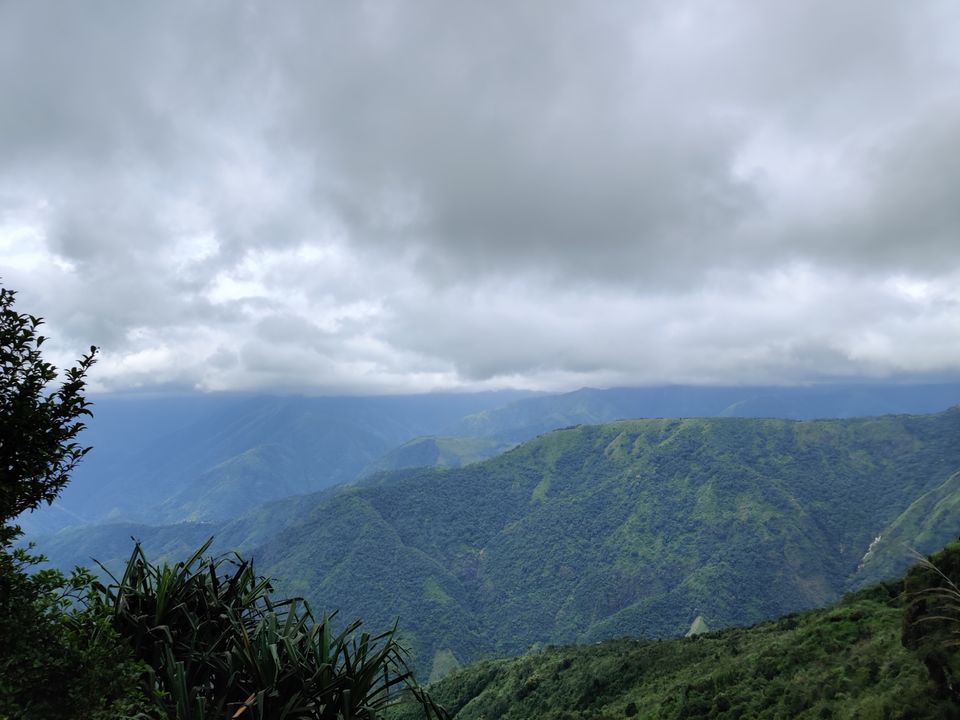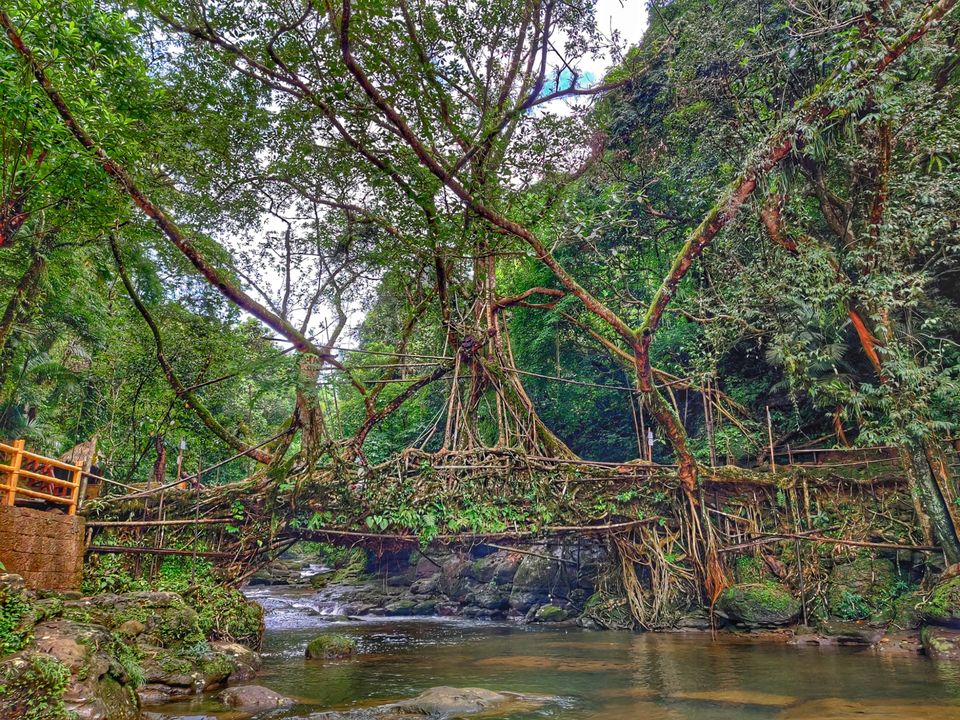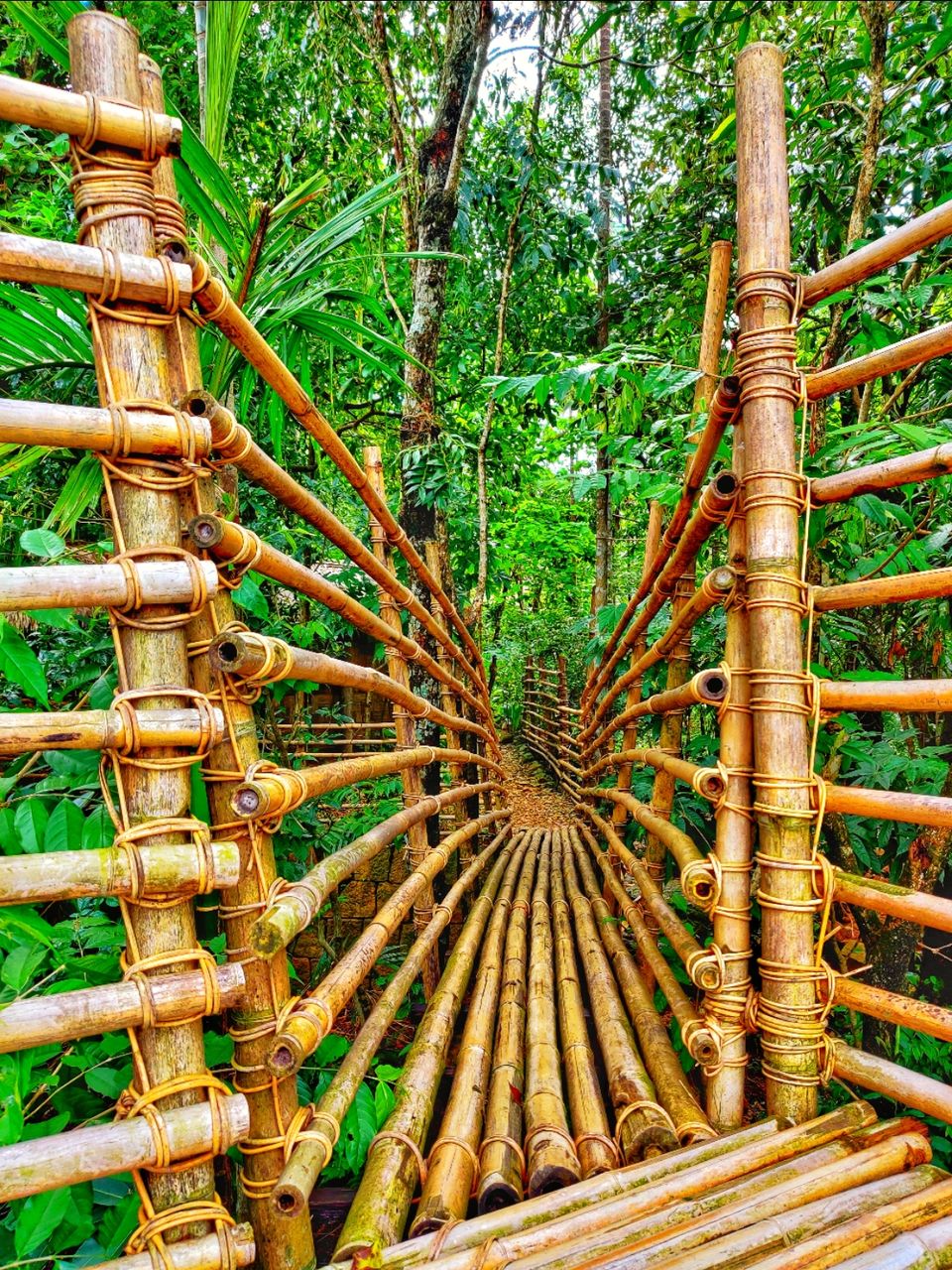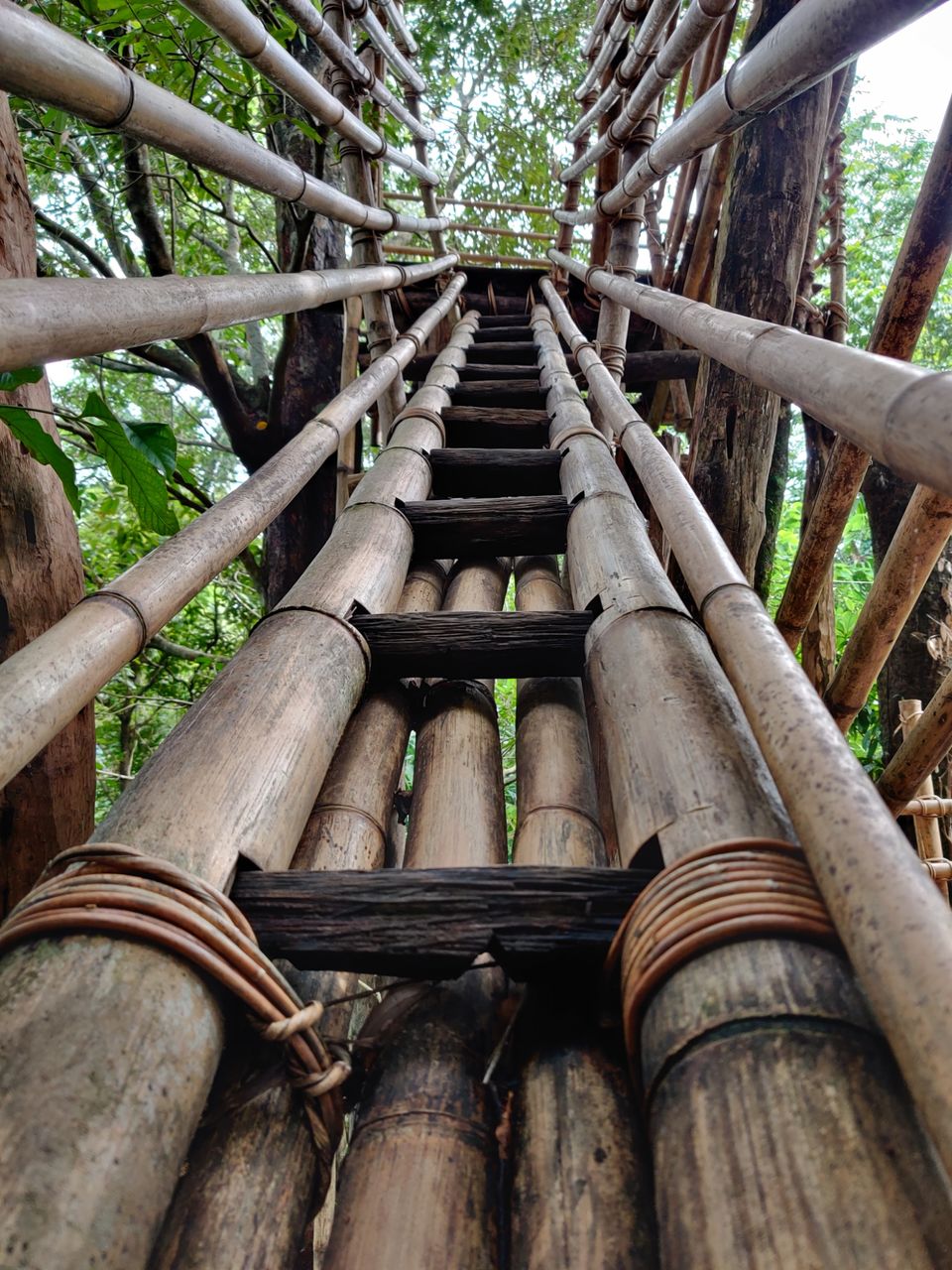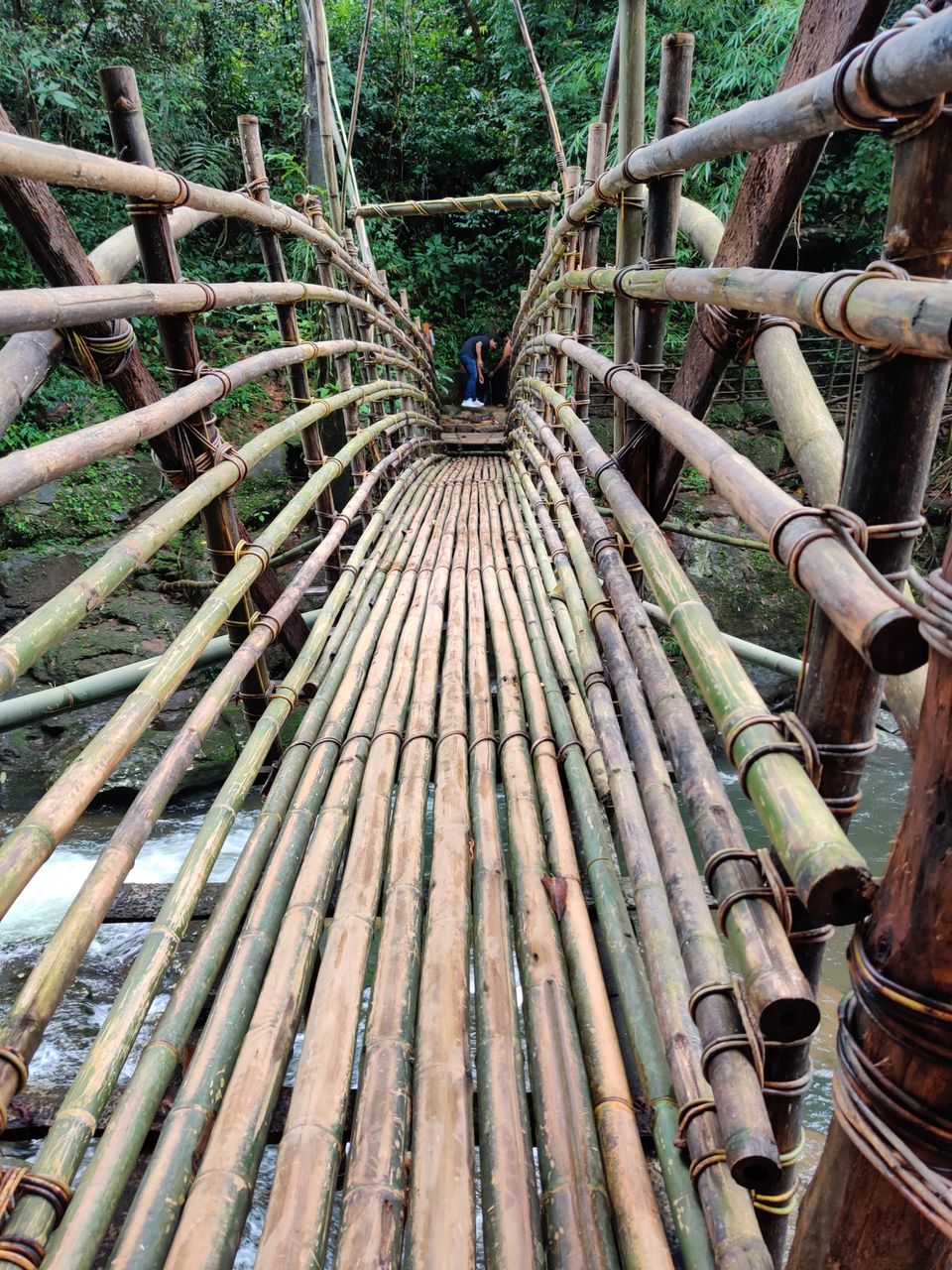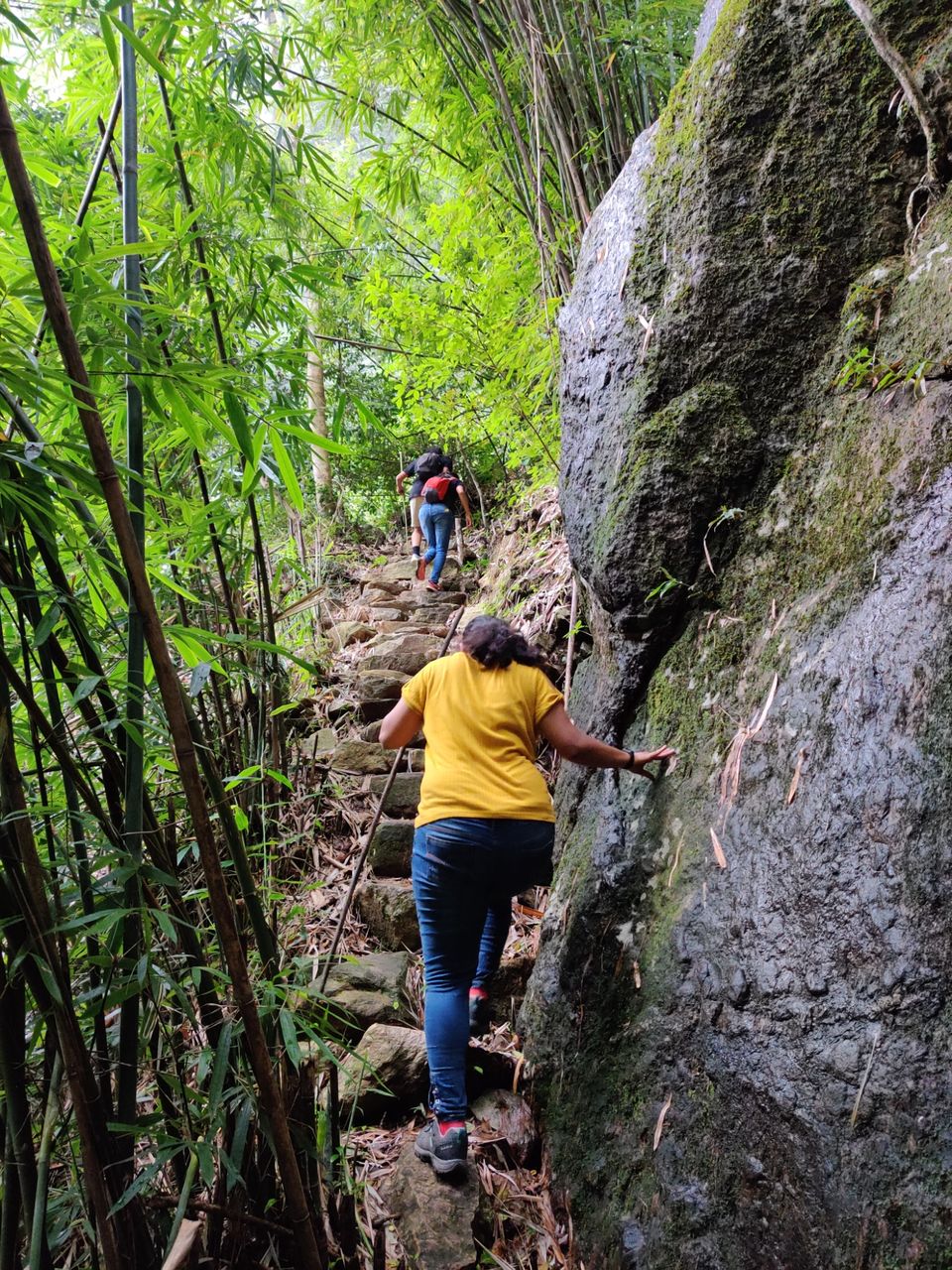 Cherrapunji to Double Decker Root Bridge - 22kms
It was around 8am, we had our breakfast and rode towards Double Decker Living Root Bridge. It was raining every now and then and we were now prepared. Its a 6-7kms hike along steep steps, over the streams and on the bridges. The legendary root bridge beckons outdoor enthusiasts with the opportunity to see a 150+ year old man made natural wonder. It is not only unique but also astounding. Visiting this place is not so easy, the trek is long and tiring, but it's worth the see - for an out of this world experience. We took some rest after the trek and back to our hotel by 6.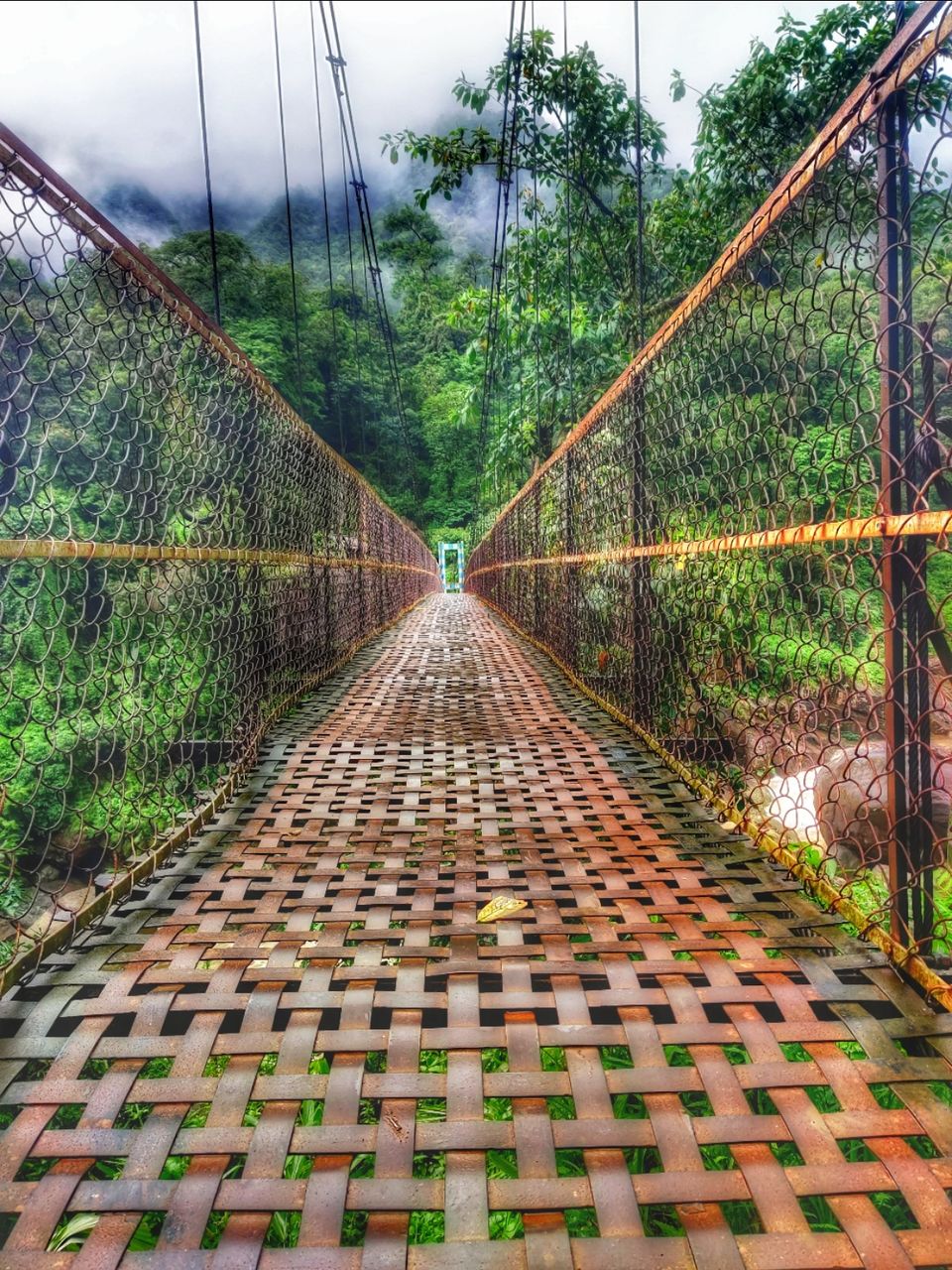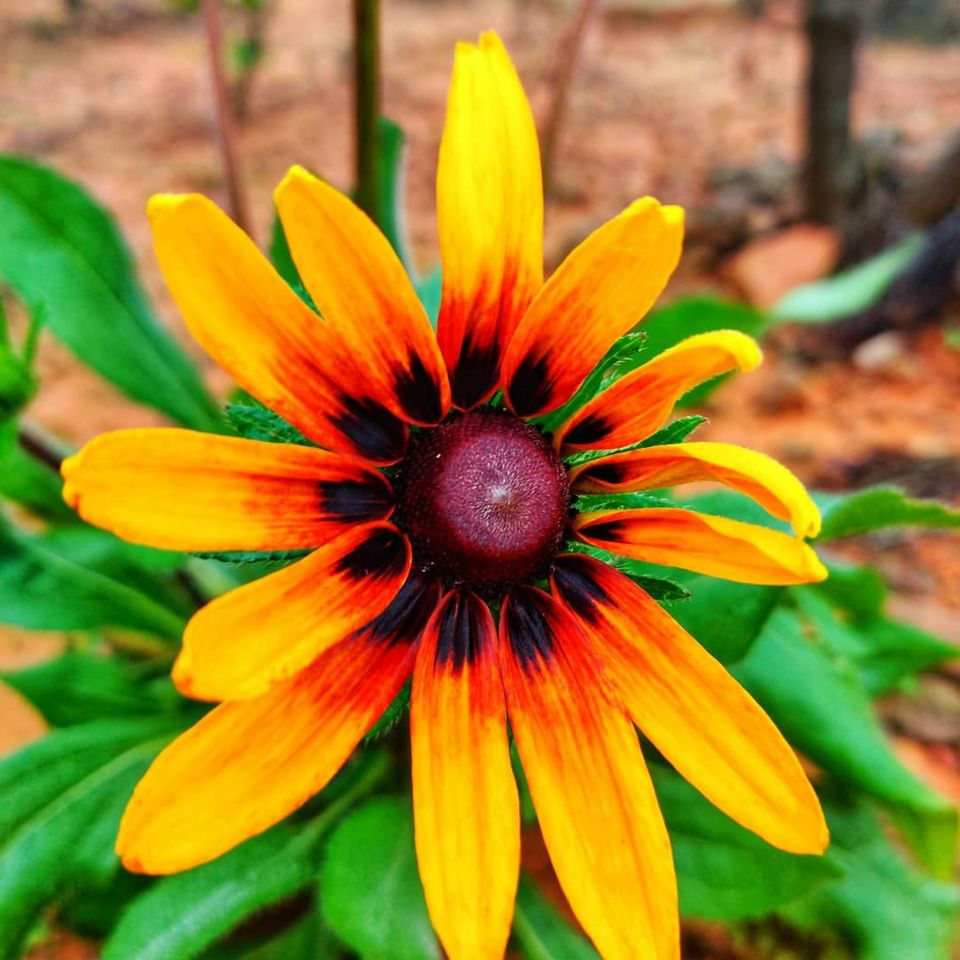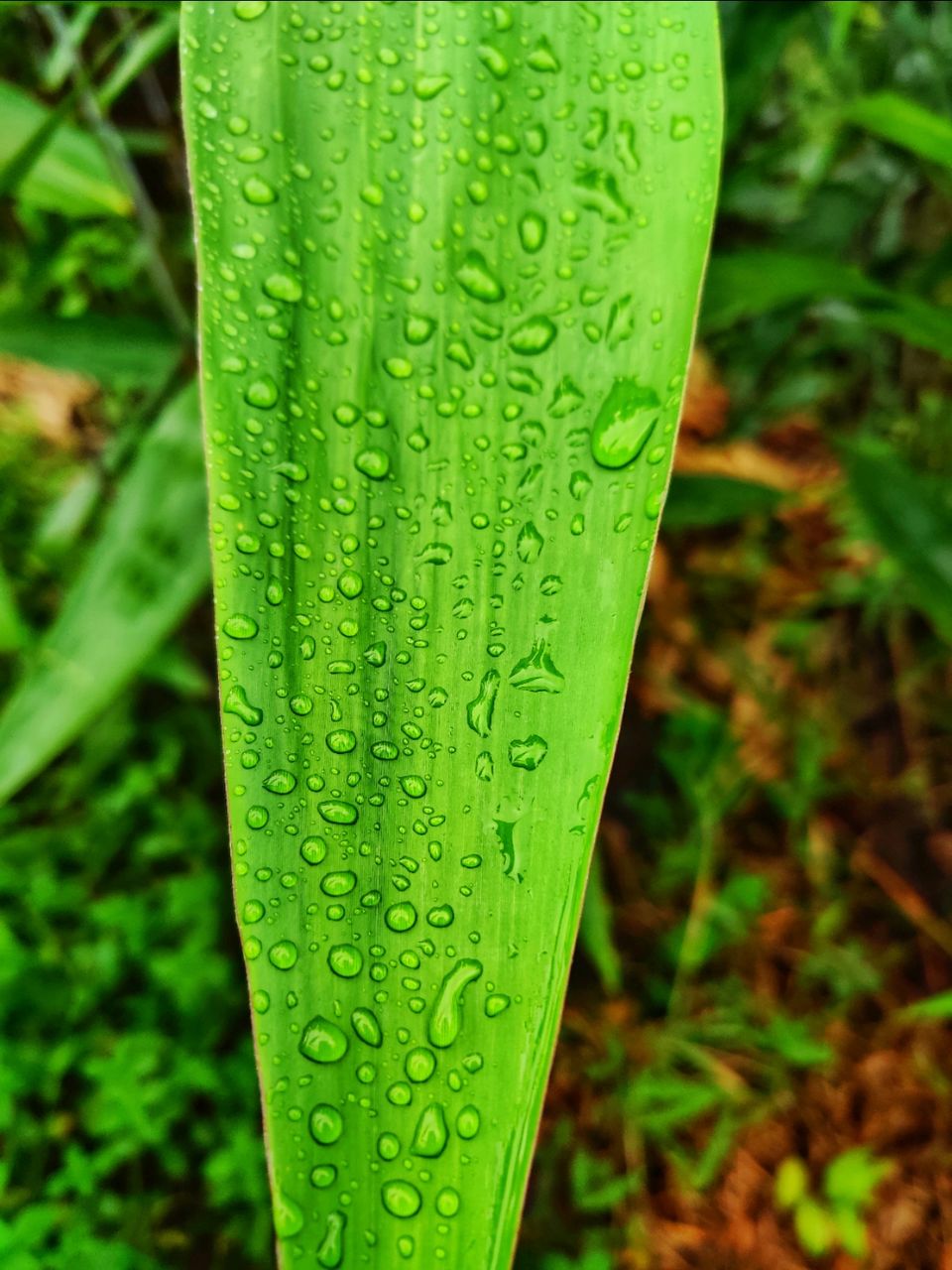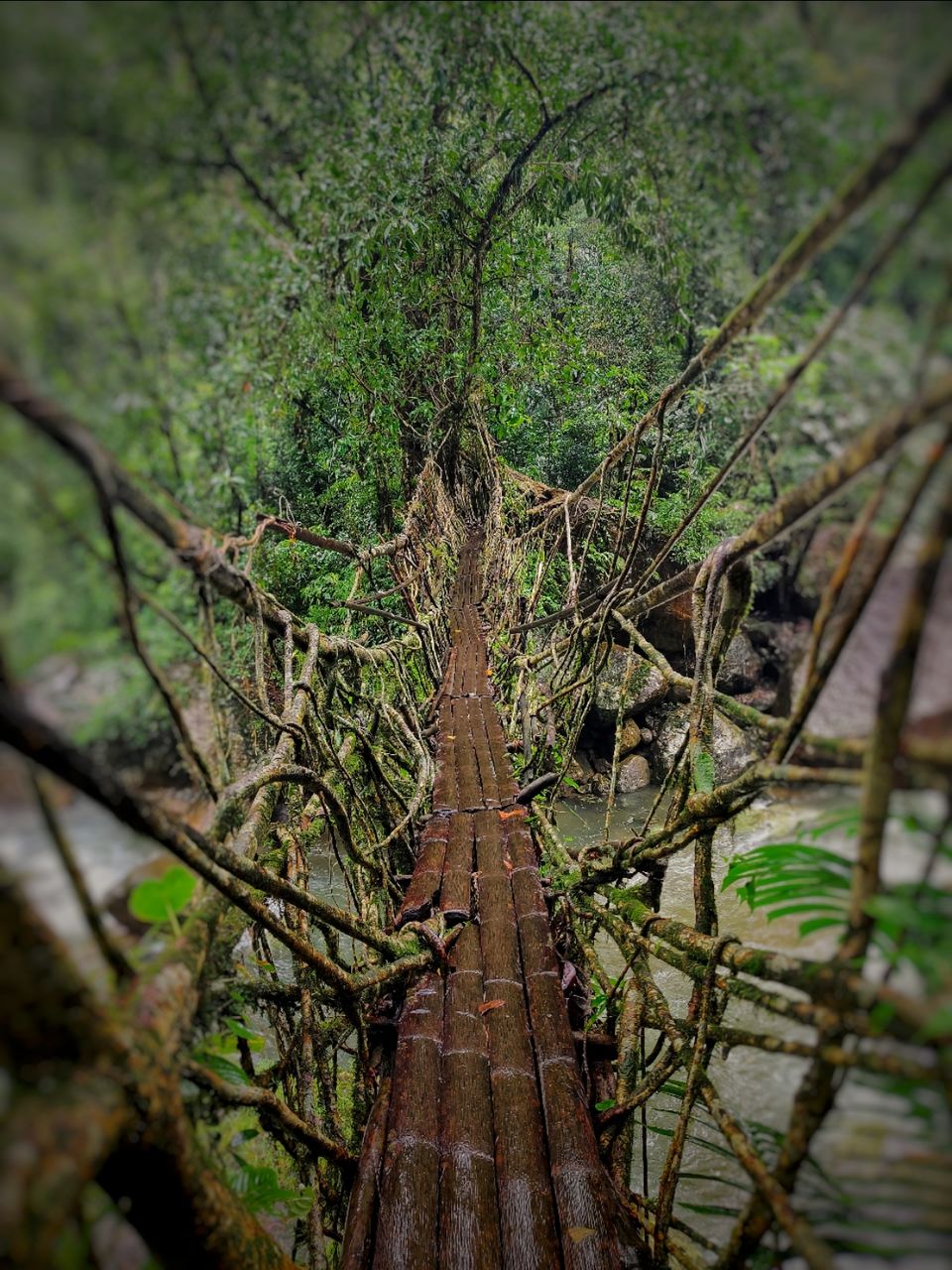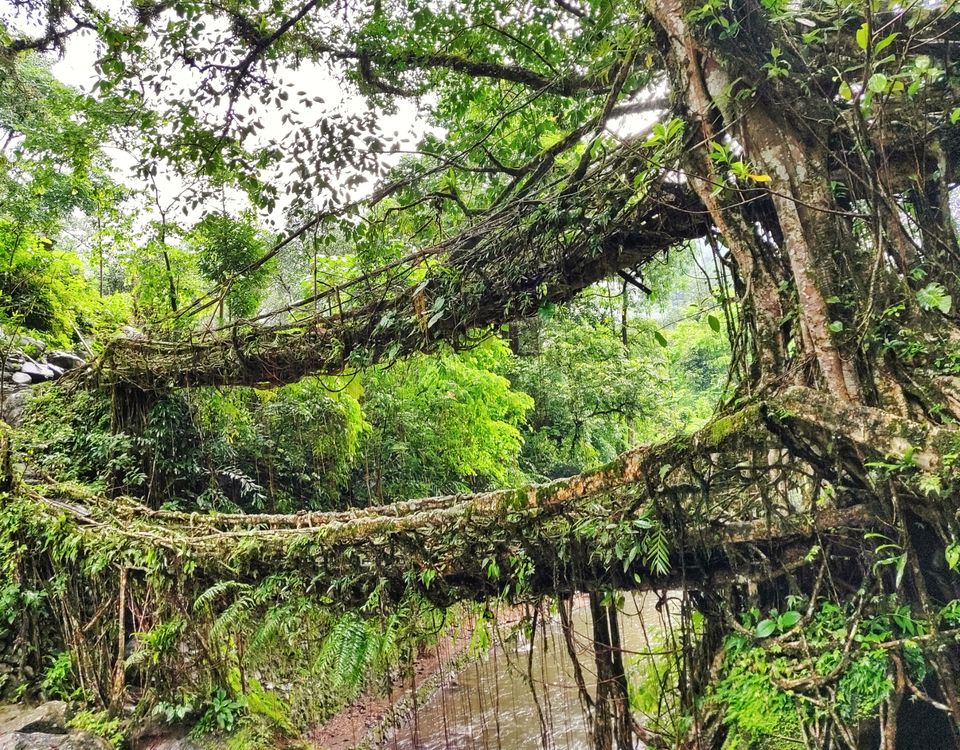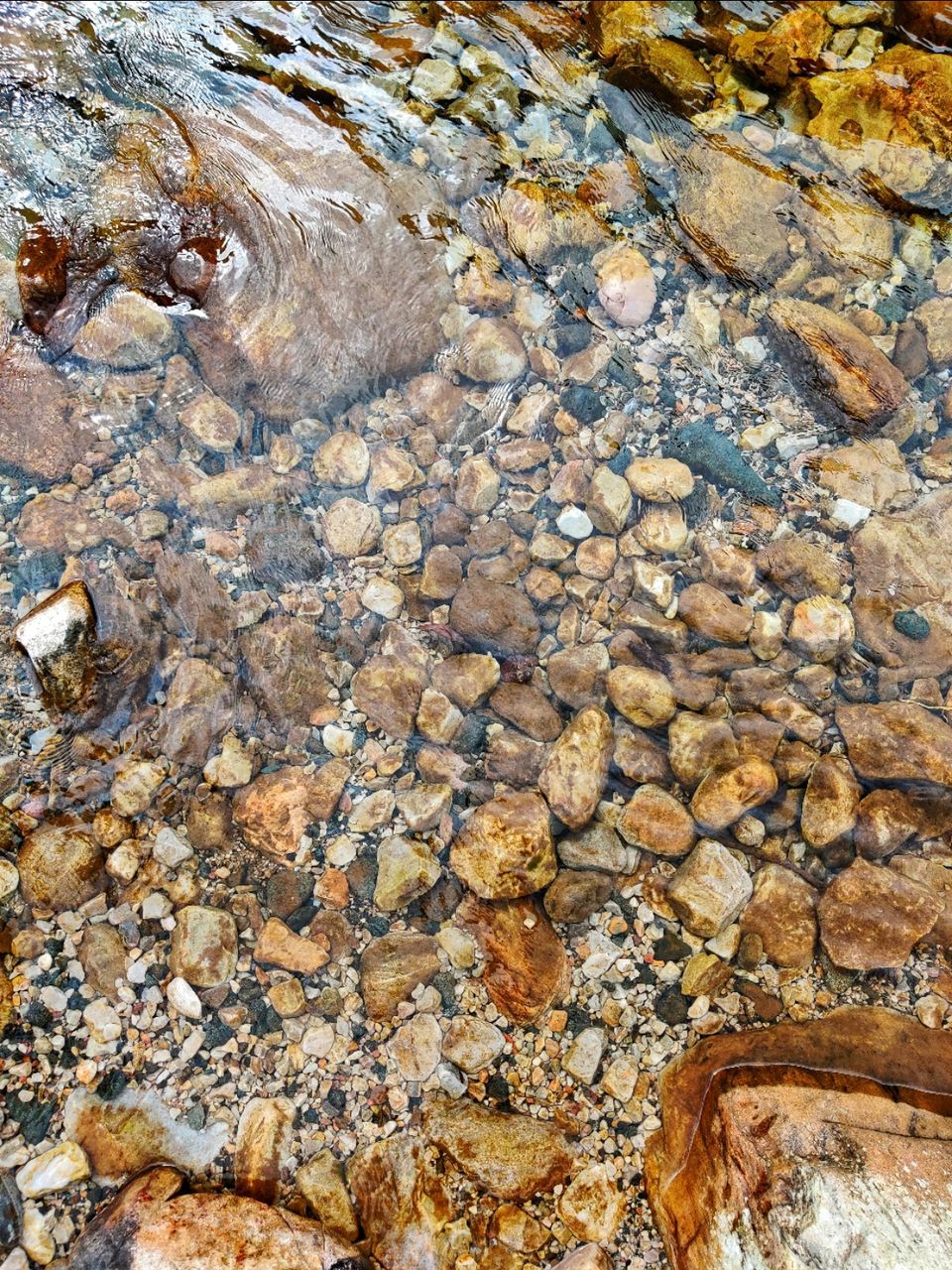 Cherrapunji to Shillong - 60kms
We got up a bit late and we had to visit 3 places before heading to Cherrapunji. First place was 7Sister Waterfalls, the view is amazing, the temperature was around 15degrees, the fog was slowly disappearing and slight drizzle. Second place was Mawsmai Caves, around 4-5kms from the falls. There is a network of underground caves which is beautiful and scary. It costs ₹20 for the entry fee and the cave was pretty filled with tourists as it was an Indian Independence Day. The last place is Weisawdong waterfalls and Dainthelian waterfalls. It is one of the most popular tourist places. After having lunch we rode towards Cherrapunji. We reached Cherrapunji around 6pm and had a good dinner and sleep.
Overall the ride was good and nice places to see in Cherrapunji. We did skip a couple of places due to time constraints.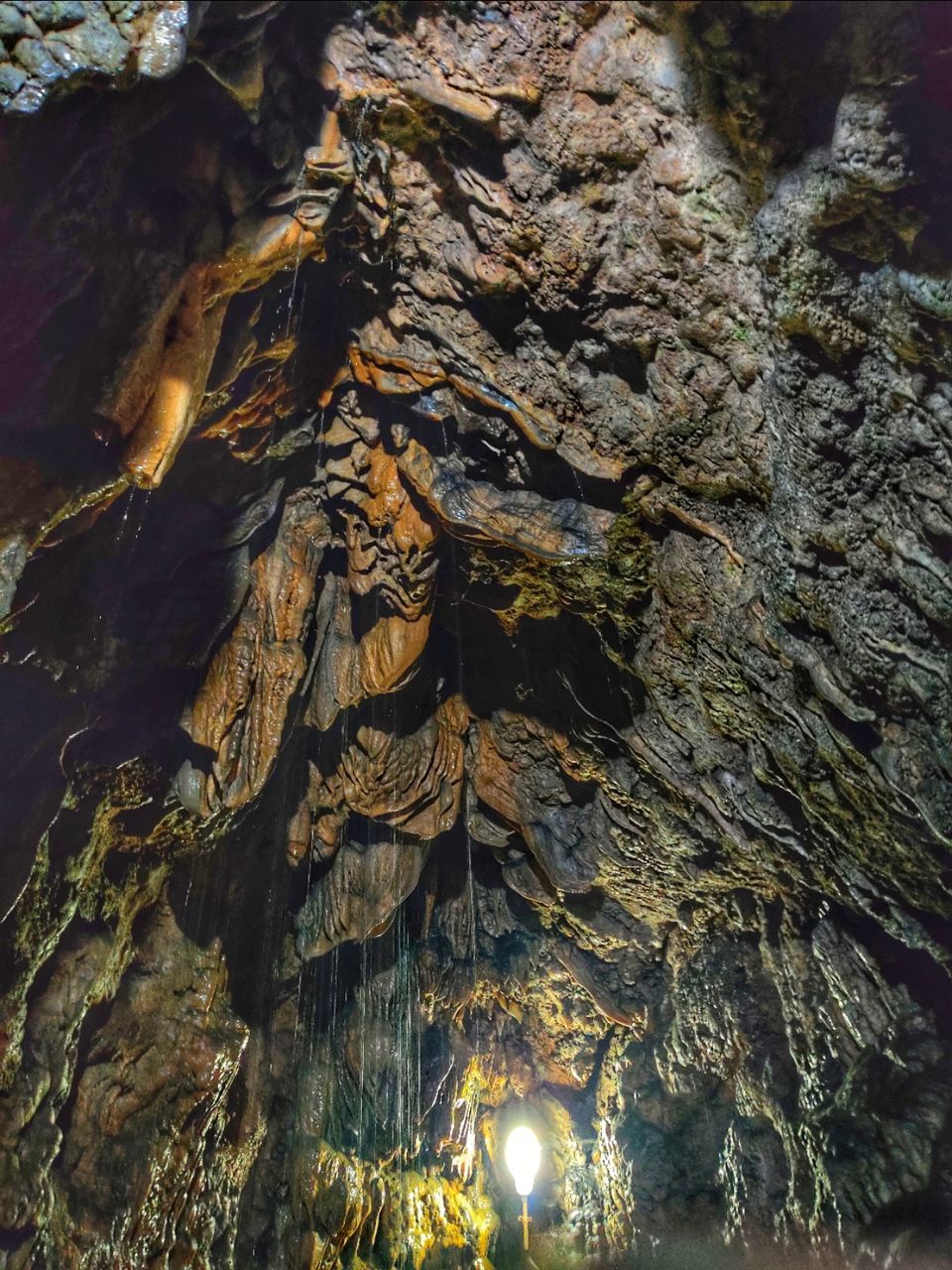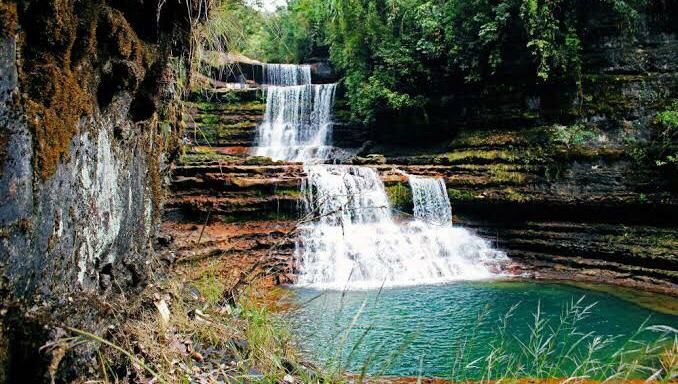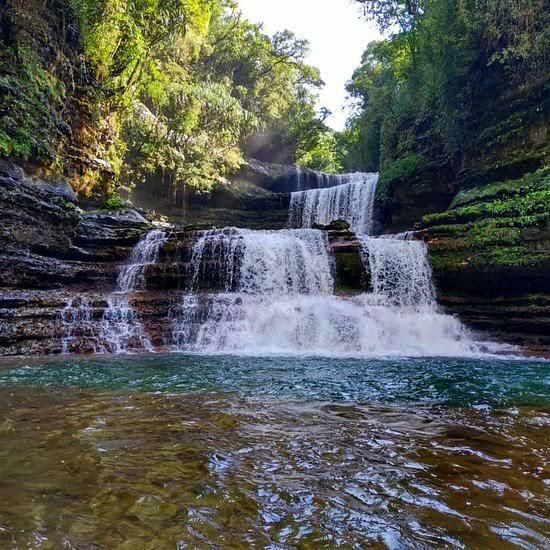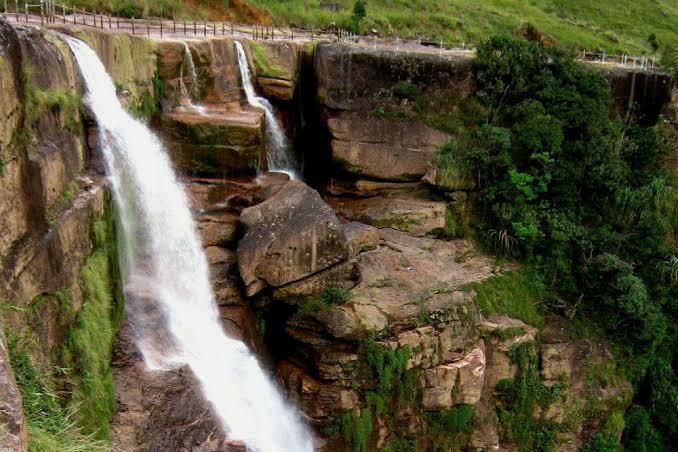 Shillong to Guwahati - 100kms
Post breakfast we rode towards Shillong peak to see the stunning views of Meghalaya. It happens to be the highest view point and one of the best places to visit in Shillong. The place was surrounded by fog and the peak offers a 360degree view of Shillong city, valleys, waterfalls and plains of Bangladesh. We started riding towards Elephant Waterfalls, which is a 3 storey waterfalls. It is again a beautiful view filled with lush greenery. After having light snacks near the waterfall we began our last day ride towards Guwahati. We stopped again in the Jiva Veg Restaurant for dinner and reached hotel around 8pm.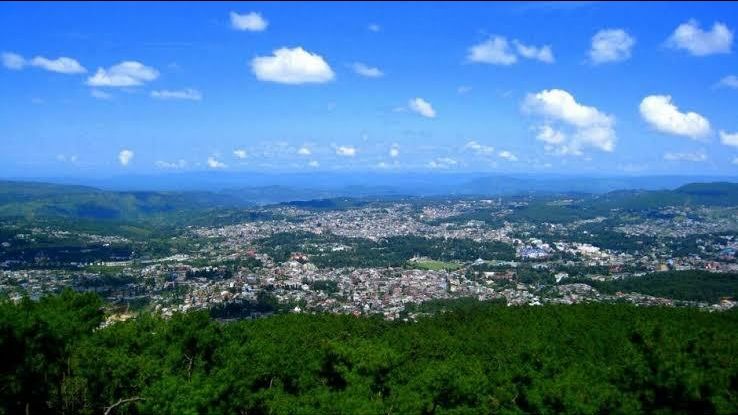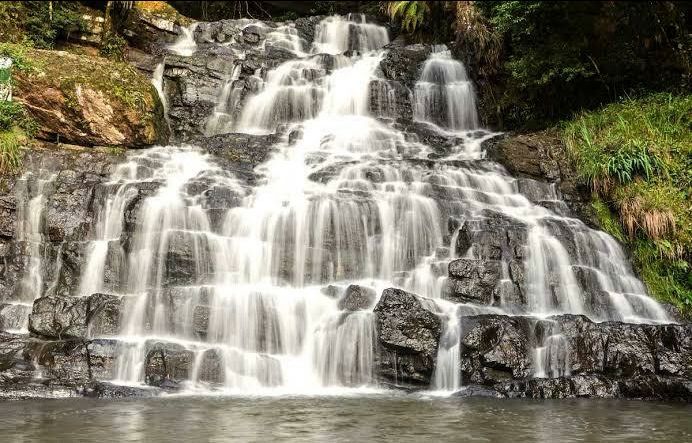 Well the trip has almost come to an end!!! Picked up our bags and head back with a bucket full memories and surprises. We gave the bikes and proceed to the airport to catch our flights back to Bangalore.
The Meghalaya trip has surely made us to learn so many things: To appreciate other cultures, to meet unforgettable people, to find beauty in small things and to fall in love with the nature again and again.
Cheers!