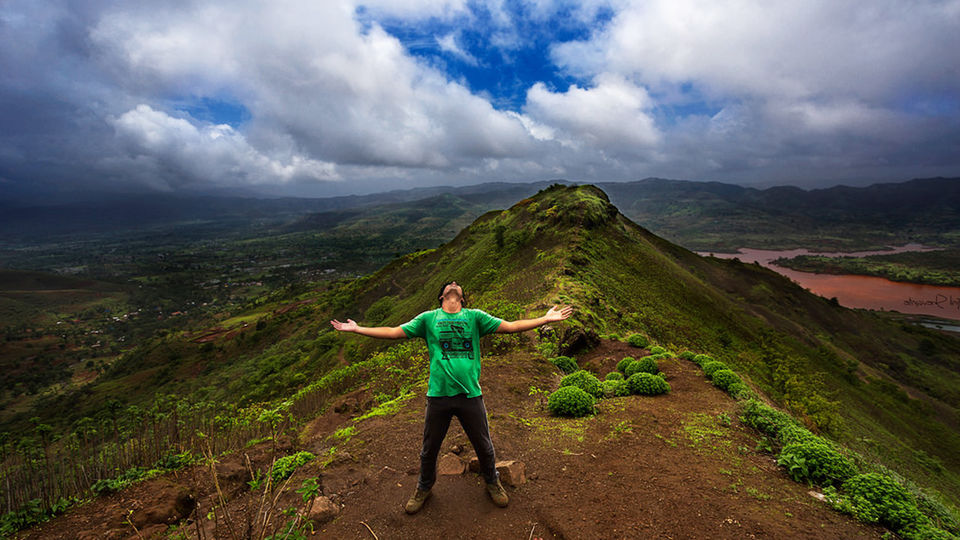 Road trip, mountains, lakes, raindrops on the windshield of your car, hot samosa or pakodas, kullhad ki chai, and your favorite monsoon playlist. Truth be told! You don't need anything else to enjoy the beautiful monsoon days. All you need is to dig out some of the most appropriate destinations in India where you can relish your monsoon week.
Shimla, Manali, Dehradoon, Lonavala, Goa, and many others have now become a common destination where people plan to spend their time in monsoon. But this time, I am covering some offbeat destinations in India that can make your monsoon to be the best time of the year.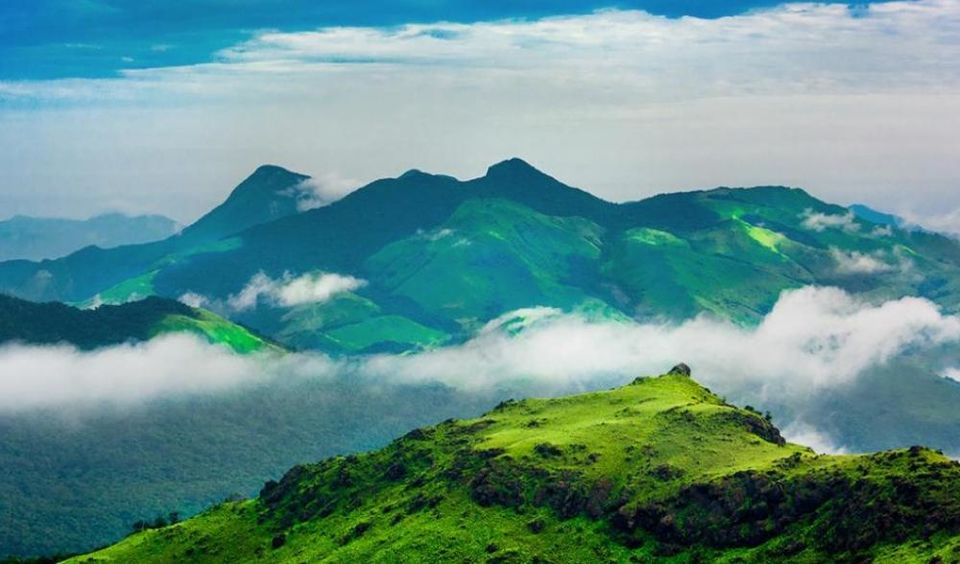 Coorg, Karnataka
Officially known as Kodagu, this small district in Karnataka is full of greenery, mountains, jigsaw roads, oak tree, romantic weather, misty hills, and sandalwood forests; This is what this small, yet beautiful district offers you. If you are picking August to September for visiting this place, then it's going to be the best trip of your life.
Have you ever seen how Scotland looks like? No? Then do visit Coorg! It will give you a feel of visiting Scotland with just a small budget. A never-ending green field with a small hut in between and a jersey cow standing in front of that hut. This is what you will witness when you will visit Scotland. But then you need to have your pockets full.
Don't worry! You will get it in Coorg and that is the reason it is called 'The Scotland of India'. One of the most important movie in the career of Priyanka Chopra, that established her as a new vamp of Bollywood industry was '7 Khoon Maaf'. The movie was shot in Coorg.
Places to Visit:
There are various places in Coorg that attract tourists towards this place and these places are Omkareshwar Temple, Nalakund Palace, Raja's seat, coffee plantations, and various other serene locations. One of the famous Kannada movie 'Mungaru Male' was also shot in Coorg.
How to Reach:
You can easily reach here via bus or else you can hire a private car so that you can enjoy your own personal road trip. It is just 5-6 hours away from Bangalore.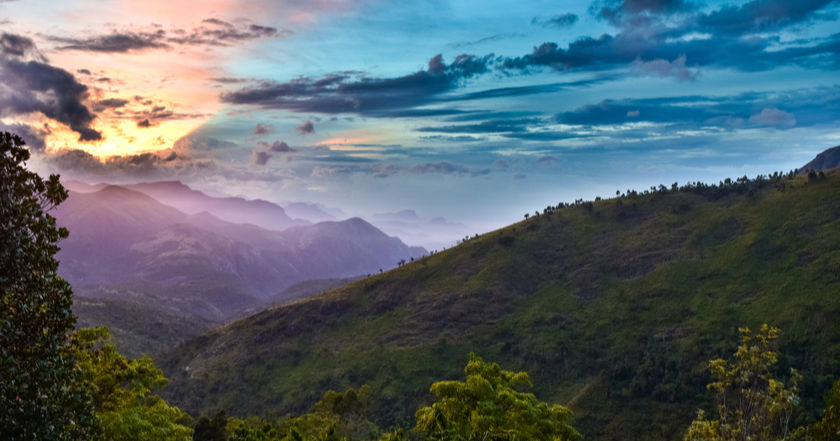 Kodaikanal, Tamil Nadu
Now you will think, what's there in Kodaikanal? One of the most beautiful destinations in India during the monsoon. If you don't believe, then explore these some of the alluring and stunning locations in Kodaikanal. It is a small city in the state of Tamil Nadu.
It is known as the 'Princess of Hill Stations' because once you will reach there, then your mouth will be wide open, and you will be awestruck by the artistry of God at this place. It is nearby Dindigul district and it is almost 2000 meters above from the sea level. There is evergreen forest, man-made lake in the square shape, valleys, cliffs, forests, waterfalls, and everything that you look in a hill station.
You will get a lot of south Indian movies to be shot in Kodaikanal, for instance, Gentleman, Veppam, Munnar, Malarinum Meliya, Shikkar, and various others.
Places to visit:
You can visit Kodaikanal lake, Bryant Park, Poombari village, Green valley view, Coaker's walk, Guna caves, pillar rocks, silver cascade falls, dolphin's nose, and some others. So why to think so much? Just explore some of the most exotic locations in Kodaikanal.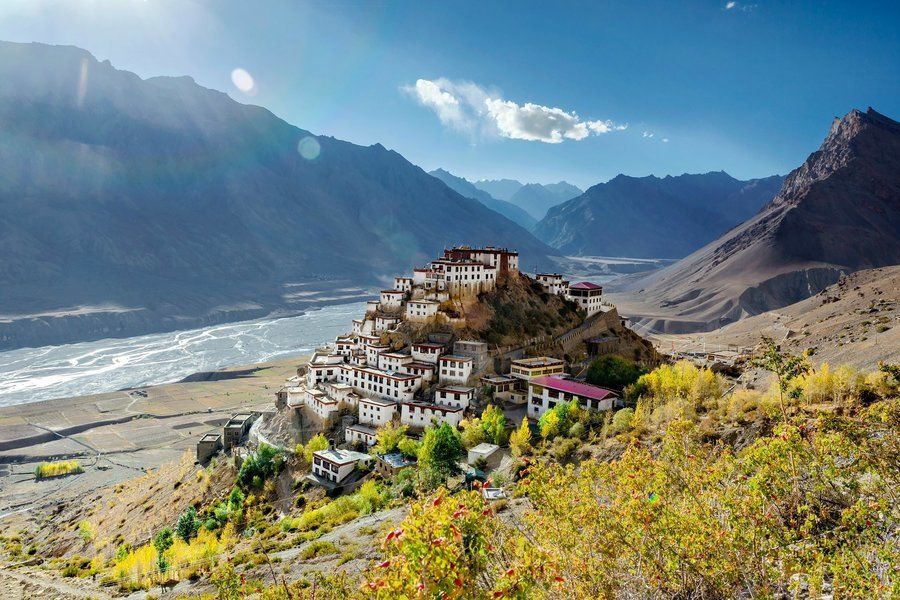 Spiti valley, Himachal Pradesh
Have you ever gone to Tibet? No! Then come here and explore 'Little Tibet' of India in Spiti valley. Snow-covered mountains, deserted valley, Himalayan range, monasteries, and romantic weather. Everything you are looking for in a place where you can spend some leisure and romantic time with your partner will be fulfilled here.
When to Visit:
Spiti- means Middle, is popularly called 'The Middle Land' can be the best visit from July to September. You will get thick Himalayan range, captivating valley, and roads that are not easy to drive, all this can satisfy your urge of traveling. It is known as 'The Middle Land' because it connects India and Tibet.
Of course! It's not an easy task to enjoy at this place, but when you are an ardent traveler and you want some alone time with your partner, the spirit is the best option. Normally, the temperature in Spiti can reach up to -30 degrees Celsius. We don't have any Bollywood movie that is exactly shot in Spiti valley, but there are some movies that covered the nearby places of Spiti valley, for instance, Highway, Jab We Met, 3 idiots, and some others.
The enchanting beauty of Spiti valley will surely blow your mind. This deserted valley is still untouched by many people and if you and your partner are nature lovers, then nothing can be best other than Spiti.
Why explore Paris, London, Switzerland for your honeymoon; Looking for an offbeat destination, then the mystical and hypnotizing beauty of Spiti will surely give you a lifelong best experience of your life.
How to Reach:
You can take road routes for Spiti and to make things easier for you, you can explore on the internet about how to reach Spiti valley. There are two roadways to reach Spiti valley; One from Shimla and another from Manali.
Places to visit:
There are various places in Spiti that can prove to be cherry on a cupcake while visiting the place, for instance, Chandratal Lake, Key Monastery, Kunzum pass, Suraj Tal Lake, Dhankar monastery, Pin valley national park, and Tabo monastery.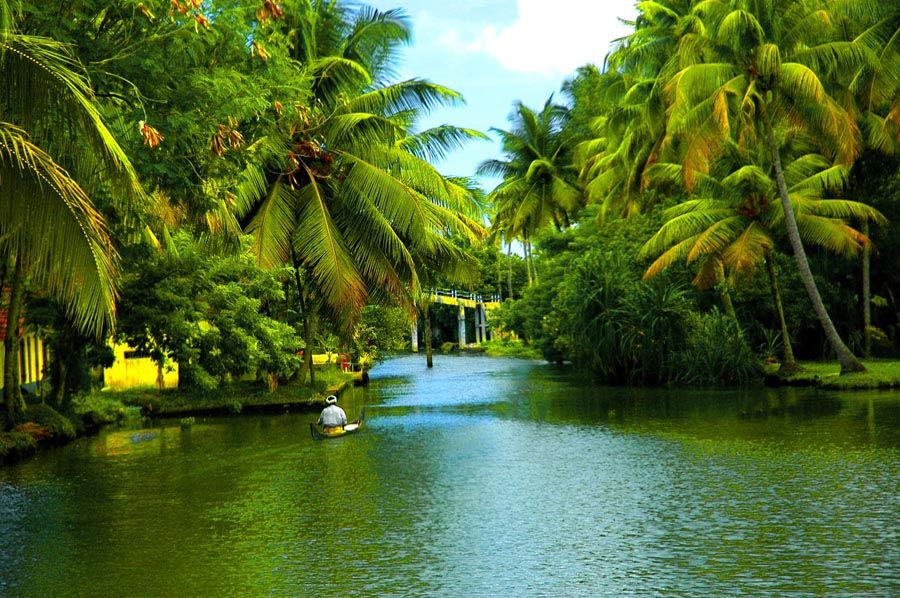 Allepey, Munnar, and Wayanad- Kerala
Tea plantation, sparkling waterfalls, greenery, terrace farming, and amazing natural scenery- All this is a synonym to Kerala. I won't be able to justify my post if I mention just one place to visit in Kerala because the state is full of mesmerizing beauty. So, I chose three primary and most important locations in Kerala that can prove to be the best travel experience for you.
Allepey
This small district in Kerala is situated on the banks on the Laccadive sea coast and trust me, you have never visited such a hypnotizing and captivating location in your life. The Allepey backwaters, large and bigger ferryboat floating on Laccadive sea, and houseboats; I am having a shortage of words in my dictionary to explain the utmost beauty of this place.
You will never want to come back from this place. Allepey will give the best cruising experience of your life that you won't get even on luxurious cruises. Allepey is called 'Vehicle of the east' and once you have spent four to five days of your life in Allepey, you will never think of coming back.
Places to visit:
There are various places that will force you to change your decision of returning and staying there for a lifetime. These places are Marari beach, Pathiramanl, Backwaters of Kuttanad, Krishnapuram Palace, Alleppey beach, Vembanad Lake, and mannarshala temple.
Munnar
Landscape, flora, fauna, tea estates, and chanceless beauty; Munnar is known for where the three rivers meet- Kundalay, Nallathanni, and Mudrapuzha. One of the blockbuster movie 'CHENNAI EXPRESS' was shot in Munnar Tea garden.
There are various places in Munnar where you can visit, such as the TATA tea museum, blossom park, Pothamedu viewpoint, Attukal waterfalls, Top station, Kundala lake, Mattupetty dam, Eravikulam national park, Marayoor dolmens, Anamudi, Lock hart gap, and some others.
Wayanad
There are various places in Wayanad where you can visit, such as Wayanad wildlife sanctuary, Kalpetta, Bamboo forest, Neelimala viewpoint, Phantom rock, Chembra peak, and some others.
If you don't want to sit idle at your home in monsoon, then explore some of the exotic destinations in India that will give a thrill to your slow life. So, forget about Thailand, Switzerland, Bangkok, Italy, and other foreign countries. India's beauty is more stupefying, mesmerizing, and hypnotizing that will make you spellbound!